policy makers underestimate internet independence?
YouTube independence of positing video content
The internet moderated terrorism
Regulating the internet for anti-terrorism
Freedom and Terrorism on the Internet
The purpose of the study is to explore the use of internet by terrorist organizations and the degree of independence that terrorist enjoy while conducting and coordinating their terrorism activities from the cyberspace. The topic is an area of interest for the researcher as it is significantly relevant in today's environment when cross-border terrorism has increased. As part of the academic and citizen world, the researcher feels it is essential to gauge the scale and severity of terrorism moderated by internet sources.
Audience
The main audiences of the research paper are academic instructors, research students of cyber security and government policy makers who can influence to control terrorism originating from the freedom of internet use for every user irrespective of the underlying motive.
1.2 Hypothesis
There are three main hypotheses for the research paper. These are:
H1: There is a lack of realization on the part of academic and policy makers regarding the degree of terrorism carried out through the use of internet.
H2: The unrestricted independence of using internet granted to people irrespective of their affiliation to terrorists groups has increased internet-moderated terrorism.
H3: The nation states will increasingly come under threat of internet-induced terrorism without regulating the users with respect to their identity and affiliation.
2. Discussion
The importance of investigating the internet's ability to induce terrorism has gained momentum. A report by United Nations Office on Drugs and Crime (UNODC) indicated that there is an issue of developing a universally recognizable instrument in explaining internet led terrorism. The issues get intricate as there does not exist legal and practical aspects of investigating internet-based terrorism crimes. There are numerous terrorists groups that operate in the internet space. Weimann (2004) observes that in 1998, nearly half of the terrorists groups titled as "Foreign Terrorists Organization" under the U.S. Antiterrorism and Effective Death Penalty Act of 1996 had their group maintained websites. By the year 2000, all of the foreign terrorist organizations established their websites. It implies that terrorists find it easy and relevant to establish their online presence and garner operational and ideological support from their source.
Weimann (2004) criticizes academics, policy makers and journalists for stating that internet-based terrorism is overestimated. In fact, the type of terrorism is underestimated as it becomes increasingly coordinated through internet. Weimann (2004) made an integrated effort to identify, analyze and illustrate the methods through which terrorists organizations use the internet freedom and freedom of expression to garner support for their agenda. The author also categorized the methods. Fig 1 displays the general trend of websites related to terrorists' organizations.
Fig 1- General trend of Terrorist Activity on Internet
Fig 2 highlights the different uses of internet websites that remain in use of terrorists. The independence to register domain names and fake the registration process also helps the rapid registration of terror-led groups onto the cyberspace.
Fig 2- Uses of Internet Space
Adapted from: (Weimann, 2004; p. 2)
How policy makers underestimate the internet independence?
The cyberspace is easy to access and highly unregulated (Weimann, 2006) with any censorship of information and propaganda (Brinkerhoff, 2006) that terror organizations carry out. The anonymous nature of communication leaves it highly independent for the terror groups to pass critical information that otherwise would not have been possible. There are hardly any exuberant upfront costs associated with setting up communication network on cyberspace. The ability of terrorists to produce cheap content in the form of videos, text and graphics leaves the internet highly in fluxed with propaganda materials. The fast flow of information makes it possible for the terrorists to collect, share and disseminate information in near real-time. The following table indicates that a majority of the organizations from multiple regions use the internet
Table 1
Region/s
Terrorist Organization
Asia
Al-Qaeda
Japanese Supreme Truth
Ansar-al Islam
Liberation Tigers of Tamil Eelam (LTTE)
Middle East
Hamas
People's Mujahideen of Iran
Turkish Democratic Liberation Front
Europe
Armata Corsa
Irish Republican Army
Basque Movement
Latin America
Sendero Luminoso
Armed Revolutionary Forces of Columbia (FARC)
Miscellaneous
Abu Sayyaf Group (ASG), Abu Nidal Organization (ANO), Harkat ul Ansar, Khmer Rouge, Kurdistan Workers Party (KPP), Islamic Movement of Uzbekistan
Weimann (2009) also states that governments are yet unaware of the scale and degree of terror being facilitated by unregulated internet use. The author describes that the new social media is also increasing its role in promoting terror on the cyberspace, The use of Twitter, Facebook and YouTube has also been under investigated. Weimann (2009) argues that fruits of a postmodern world, globalization and technology revolution have also been obtained by the terrorists groups. They communicate with each other without coding their conversation. The author cites communication between two terrorists of Izz al din al Kassam Brigades the military faction of Hamas (p. 45). Chartrooms, blogs, videos, and self-determined online communities are used to disseminate propaganda and information. Groups such as Yahoo and PalTalk are increasingly used and terrorists use it to obtain feedback and share information regarding live activities.
The terrorists using Twitter in real time communication has become intense and the U.S. Army's 304th Military Intelligence Battalion publishes a report that outlined the ways in which terrorists were using Twitter accounts. The independence to register Twitter accounts (the website allows registration of multiple accounts) allows the terrorists to mobilize communication technology in their favor. The terrorists groups use social media websites to recruit propagate and advance their agenda within young demographics. Youth dominated websites are used by the terrorist organizations to recruit people for logistical and operational support. The target is people of impressionable age with terrorists influencing their minds with videos, blogs, propaganda tools and religious texts. The majority of terrorists from the Middle Eastern region were found to be reluctant in registering with Facebook as it showed their social identity openly to other members without the use of privacy settings. Emailing groups are another form of terrorists getting connected through the internet. The Ansar Mailing Group is an example f people from Ansar ul Mjahideen to conduct their terrorists' activities. The lack of identifiable information leaves the law enforcing agencies with no clue about the users. Nonetheless, recent findings by the FBI indicated that some Somali Americans were using their Facebook accounts to gain support for Al-Shahb group of Somali terrorists. The Israel Defense Forces (IDF) mentions that Facebook is a rich resource for terrorists to gather information. The 2012 report of World Economic Forum (WEF) recognized five major global risk categories i.e. economic risks, Environmental risks, geopolitical risks, societal risks, and technological risks. Fig 3 highlights the technological risks.
Fig 3- Global Technological Risks
YouTube independence of positing video content
The independence of posting video content to the YouTube forum leaves it significantly easy for the terrorists to post videos and promote psychological warfare. YouTube provides a massive online medium for terrorists to increase their appeal in target demographics (Denning, 2009; Weimann, 2009). Al-Faloja is a password protected terrorist online platform used by terrorists to increase the use of YouTube for posting terror videos and instruction manuals for making bombs. There are numerous sites developed on the pattern of YouTube such as AqsaTube, PaluTube and TubeZik (Weimann, 2009, p. 52).
Recent statistics indicate that the majority of users promoting video content showing martyrs propaganda are from the U.S. And outside the Middle East. Researchers have also found that appeal of these terrorists organizations and hate preachers is not limited to isolated parts of the Middle East or North Africa. In fact the appeal of these terrorists is beyond national borders and can influence several individuals to take up arms against the perceived enemies. Texts and messages along with videos are an increasingly lethal weapon of terrorists to post their propaganda online. Amble (2012) argues that terrorism in the new media environment has become a multidimensional issue and no single stakeholder can reduce the impact of terrorists until an integrated and holistic approach is not adopted. Identification and mitigation of these threats is the essential domain of policy makers that can bring multiple stakeholders to discuss the rapidly evolving situation. Yunos, Z., Ahmad, Ali and Shamsuddin (2012) conducted a research on the illicit activities and terrorism in the cyberspace of Southeast Asia countries. The authors suggested that terrorism activities are supported and moderated by the open office space.
The degree of independence that the internet has provided over to the young demographics has changed their perception of the right and wrong. They increasingly seem frustrated with their parents. To develop a holistic strategy backed with sheer commitment can deliver better results. The role of Facebook and Twitter and YouTube in instigating a government overthrow in the Middle Eastern country of Tunisia is an example how the new media is revolutionizing the way people used to communicate. FeigenbAum (2011) argues that the case of Blackberry Messenger (BBM) as a communication mode in London riots show the patterns that terrorists will use in future to communicate with each other. The impact of disruptive technologies such as internet, social media and communication application can be gauged from the fact that London was a rather safe and quite cosmopolitan area. The use of internet and its potential to facilitate instigation in the future in most developed countries even is not out of bounds.
The internet moderated terrorism
The internet moderated terrorism called the cyberterrorism is also on the rise. The U.S. Department of Defense and its allied agencies face more than 60 cyber attacks each week. The low and high level information warfare between terrorists' outfits and nation states has been operational the on trans-regional basis. Researchers have also argued for interdisciplinary strategies for dealing with internet-based terrorism. Researchers consider video-based messages of Al-Qaeda and other globally recognized terrorist's organizations having relationship with an appeal to Muslim populations throughout the world.
Yang and Ng (2007) observes that the independence and ability to publish in weblogs, wikis, social media sites and internet websites allow for propaganda dissemination. Blogging and maintaining continuous account of activities and opinion in weblogs has been frequently practiced by the terrorist organizations. The weblogs are online diaries that can update group members and visitors with the author's activities, opinions and plans. This presents a continuous challenge to the security enforcement agencies and intelligence officials to investigate such cyber activities in real time. Researchers have also supported the notion that intelligence agencies should utilize query-dependent exploration. Data crawling techniques can be used in retrieving information from terrorists group communities. Information visualization techniques can be used to detect communities of practice (CoP) that are based on terrorist organizations and agendas. Fisheye can be used at different levels of abstraction; therefore it can retrieve information regarding terrorist organizations.
3. Regulating the internet for anti-terrorism
Different countries have responded to the threat of internet terrorism. The UK authorities passed the legislation titled as Computer Misuse Act (CMA) in 1990. Legislative initiatives by the UK and the U.S. authorities have been invoked from time to time. This has resulted in much legislative provision being enforced to eliminate or mitigate the threat of terrorism emancipating from internet-based technologies. Since government also use the internet as a means to push the foreign policy agenda (in other countries) the independence of using the internet is also a requirement by the U.S. And other governments. The free and unrestricted use of internet provides valuable information to intelligence agencies but also poses a significant threat regarding internal and external security measures. The Joint Terror Center in Germany is also making judicious efforts to trace the patterns of communication and information sharing by leading terrorist organizations.
Kegley (1996) observed that First Amendment discussion, the notion of personal jurisdiction and independence to carry out activities in the internet world has led to increased misuse of these legal terminologies. The traditional publishing and communication mediums have become more expensive and easy traceable that compels terrorists to seek new avenues of information dissemination and collaboration. An important threat that needs to be mitigated in an event of internet infrastructure attacks on a country it to prepare for such an event. The national laws are seen as inadequate or ineffective in countering the terror threat. The use of internet surveillance and interception of communication is essential to help agencies assess the terror threat rather than just responding to the incidents (Crilley, 2001). Agencies are faced with the challenge of striking a balance between freedom of speech and information and the use of internet as a terror inducing tool.
Goldsmith (1997) highlighted the three general fallacies found in the literature regarding internet regulations. The author states that it is generally understood that cyberspace is a separate place and territorial governance should not regulate internet transactions and communication. The author also rejects the popularly held notion that the internet has no geographical constraints. The author argues that content providers can control their information flow in territorial space (Goldsmith, 1997, p. 1120). The author also observes because of spillover impacts of internet technology it is essential to curtail the flow of information but systematically. Another fallacy that the author rejects is that territorial governments cannot control regulate the non-territorial internet. The author also suggests that although it will be difficult to inspect each and every item crossing its internet boundary but there are ways around to regulate the flow of items. "Instead, it can achieve a great deal of regulatory control over illegal foreign imports posing costs on persons and property within its territory" (Goldsmith, 1997, p. 1124).
The author also asserts that extraterritorial communications that are locally harmful are also regulated in this format. An important way is to make legal provisions for consumers of locally harmful content. The third and the most pervasive fallacy about internet regulation is that cheap and plentiful information will transform the world. The notion that the internet may promote democracy, tolerance and respect among users is termed as fallacious as held by the author. Some researchers have suggested for bringing back the state by governing the use of internet. There is however issues and challenges in the internet regulation area as it happens to be a booming area in the legal community (Mayer-Schonberger, 2002). The most pervasive issues in internet regulation are content regulation. There is another debate about the entity and body that shall be entrusted with internet regulations of content.
4. Recommendations
Following are some key recommendations to help mitigate the risks of terrorism based on the internet and conducted through cyberspace.
The government shall strive to initiate process for invoking new statutes to help law enforcement and intelligence agencies conducted integrated operations.
Inter-agency coordination for intelligence sharing and data synthesis shall be carried out. This may help integrate the disparate pieces of information present with each agency to help conclude actionable data.
FBI considers cyber threat to be one of the greatest for nation's security in the 21st century. All the agencies related to the department of defense (DoD) shall be required to submit a list of sophisticated capabilities of their IT departments to resist outside attempts of hacking.
The existing law enforcement agencies shall develop a cell that coordinates and integrates counterterrorism, domestic criminal investigations and counterintelligence operations.
The inter-governmental agencies shall be tasked with the development of high powered committee that comes up with a methodology to regulate the flow if information coming from critical war areas. For instance, a Somali terrorist was found chatting frequently with a group of students residing within the U.S.
The policing agencies and intelligence outfits shall use crawling methods for data retrieval.
5. Summary
The study aimed to explore the internet use independence and its role in spreading terrorism. The study hypotheses were tested and found to be correct. The pertinent literature regarding the use of internet as a moderator in facilitating terrorism activities also confirmed that numerous terrorist organizations use the medium for their objectives' achievement. Weimann (2004; 2005; 2009) observed that governments and organizations underestimate the ability of terrorist organizations and trans-regional terrorist groups' ability to spread violence. It was found that terrorist groups that use internet have set patterns of their activities on the cyberspace. Firstly, the groups emerge suddenly over the internet with their own websites and social media identifies.
They use anonymous names and membership details to register domain names. Secondly, frequent modification in format and content of these websites is observed. The terrorist organizations' websites swiftly disappear and change their online addresses. The main use of terrorist organizations using internet are to conduct psychological warfare, information gathering, training, networking, planning, coordinating, and funding the terrorism acts. The unregulated and unrestricted use of internet by these organizations has led to the usage of cyberspace by the terror outfits such as Hamas, Al-Qaeda, Aramata Cross, Irish Republic Army, Ansar ul Mujahdeen, etc. These organizations are based nationally, internationally and trans-regionally. The use of Web 2.0 technologies and social media platforms based on Web 2.0 was found most prevalent in the terrorists organizations. Facebook, Twitter, and YouTube were found to have multiple accounts of terrorist groups.
References
Amble, J.C. (2012). Combating terrorism in the new media environment.Studies in Conflict & Terrorism, 35(5), 339-353.
Brinkerhoff, J.M. (2006). Digital diasporas and conflict prevention: the case of Somalinet. com. Review of International Studies, 32(1), 25-47.
Crilley, K. (2001, September). Information warfare: new battle fields Terrorists, propaganda and the Internet. In Aslib Proceedings (Vol. 53, No. 7, pp. 250-264). MCB UP Ltd.
Denning, D.E. (2009). Terror's web: How the internet is transforming terrorism.Handbook on Internet crime.
FeigenbAum, A. (2011). Security for sale! The visual rhetoric of marketing counter-terrorism technologies. The Poster, 2(1), 75-92.
Goldsmith, J. (1997). Regulation of the Internet: Three Persistent Fallacies.Chi.-Kent L. Rev., 73, 1119.
Goodman, S.E., Kirk, J.C., & Kirk, M.H. (2007). Cyberspace as a medium for terrorists. Technological Forecasting and Social Change, 74(2), 193-210.
Halchin, L.E. (2004). Electronic government: Government capability and terrorist resource. Government Information Quarterly, 21(4), 406-419.
Kegley, A.R. (1996). Regulation of the Internet: The Application of Established Constitutional Law to Dangerous Electronic Communication. Ky. LJ, 85, 997.
Mahmood, S. (2013). Online Social Networks and Terrorism: Threats and Defenses. In Security and Privacy Preserving in Social Networks (pp. 73-94). Springer Vienna.
Mayer-Schonberger, V. (2002). Shape of Governance: Analyzing the World of Internet Regulation, The. Va. J. Int'l L., 43, 605.
Weimann, G. (2004). www. terror. net: How modern terrorism uses the Internet (Vol. 31). DIANE Publishing.
Weimann, G. (2006). Terror on the Internet: The new arena, the new challenges. U.S. Institute of Peace Press.
Weimann, G. (2009). Terror on facebook, twitter, and youtube. Brown J. World Aff., 16, 45.
World Economic Forum. (2012). Insight Report: Global Risks 2012. Retrieved from: http://www3.weforum.org/docs/WEF_GlobalRisks_Report_2012.pdf
Yang, C.C., & Ng, T.D. (2007, May). Terrorism and crime related weblog social network: Link, content analysis and information visualization. In Intelligence and Security Informatics, 2007 IEEE (pp. 55-58). IEEE.
Yunos, Z., Ahmad, R., Ali, S.M., & Shamsuddin, S. (2012). Illicit activities and terrorism in cyberspace: an exploratory study in the southeast asian region. InIntelligence and Security Informatics (pp. 27-35). Springer Berlin Heidelberg.
---
Are you busy and do not have time to handle your assignment? Are you scared that your paper will not make the grade? Do you have responsibilities that may hinder you from turning in your assignment on time? Are you tired and can barely handle your assignment? Are your grades inconsistent?
Whichever your reason is, it is valid! You can get professional academic help from our service at affordable rates. We have a team of professional academic writers who can handle all your assignments.
Plagiarism free papers
Timely delivery
Any deadline
Skilled, Experienced Native English Writers
Subject-relevant academic writer
Adherence to paper instructions
Ability to tackle bulk assignments
Reasonable prices
24/7 Customer Support
Get superb grades consistently
Online Academic Help With Different Subjects
Literature
Students barely have time to read. We got you! Have your literature essay or book review written without having the hassle of reading the book. You can get your literature paper custom-written for you by our literature specialists.
Finance
Do you struggle with finance? No need to torture yourself if finance is not your cup of tea. You can order your finance paper from our academic writing service and get 100% original work from competent finance experts.
Computer science
Computer science is a tough subject. Fortunately, our computer science experts are up to the match. No need to stress and have sleepless nights. Our academic writers will tackle all your computer science assignments and deliver them on time. Let us handle all your python, java, ruby, JavaScript, php , C+ assignments!
Psychology
While psychology may be an interesting subject, you may lack sufficient time to handle your assignments. Don't despair; by using our academic writing service, you can be assured of perfect grades. Moreover, your grades will be consistent.
Engineering
Engineering is quite a demanding subject. Students face a lot of pressure and barely have enough time to do what they love to do. Our academic writing service got you covered! Our engineering specialists follow the paper instructions and ensure timely delivery of the paper.
Nursing
In the nursing course, you may have difficulties with literature reviews, annotated bibliographies, critical essays, and other assignments. Our nursing assignment writers will offer you professional nursing paper help at low prices.
Sociology
Truth be told, sociology papers can be quite exhausting. Our academic writing service relieves you of fatigue, pressure, and stress. You can relax and have peace of mind as our academic writers handle your sociology assignment.
Business
We take pride in having some of the best business writers in the industry. Our business writers have a lot of experience in the field. They are reliable, and you can be assured of a high-grade paper. They are able to handle business papers of any subject, length, deadline, and difficulty!
Statistics
We boast of having some of the most experienced statistics experts in the industry. Our statistics experts have diverse skills, expertise, and knowledge to handle any kind of assignment. They have access to all kinds of software to get your assignment done.
Law
Writing a law essay may prove to be an insurmountable obstacle, especially when you need to know the peculiarities of the legislative framework. Take advantage of our top-notch law specialists and get superb grades and 100% satisfaction.
What discipline/subjects do you deal in?
We have highlighted some of the most popular subjects we handle above. Those are just a tip of the iceberg. We deal in all academic disciplines since our writers are as diverse. They have been drawn from across all disciplines, and orders are assigned to those writers believed to be the best in the field. In a nutshell, there is no task we cannot handle; all you need to do is place your order with us. As long as your instructions are clear, just trust we shall deliver irrespective of the discipline.
Are your writers competent enough to handle my paper?
Our essay writers are graduates with bachelor's, masters, Ph.D., and doctorate degrees in various subjects. The minimum requirement to be an essay writer with our essay writing service is to have a college degree. All our academic writers have a minimum of two years of academic writing. We have a stringent recruitment process to ensure that we get only the most competent essay writers in the industry. We also ensure that the writers are handsomely compensated for their value. The majority of our writers are native English speakers. As such, the fluency of language and grammar is impeccable.
What if I don't like the paper?
There is a very low likelihood that you won't like the paper.
Reasons being:
When assigning your order, we match the paper's discipline with the writer's field/specialization. Since all our writers are graduates, we match the paper's subject with the field the writer studied. For instance, if it's a nursing paper, only a nursing graduate and writer will handle it. Furthermore, all our writers have academic writing experience and top-notch research skills.
We have a quality assurance that reviews the paper before it gets to you. As such, we ensure that you get a paper that meets the required standard and will most definitely make the grade.
In the event that you don't like your paper:
The writer will revise the paper up to your pleasing. You have unlimited revisions. You simply need to highlight what specifically you don't like about the paper, and the writer will make the amendments. The paper will be revised until you are satisfied. Revisions are free of charge
We will have a different writer write the paper from scratch.
Last resort, if the above does not work, we will refund your money.
Will the professor find out I didn't write the paper myself?
Not at all. All papers are written from scratch. There is no way your tutor or instructor will realize that you did not write the paper yourself. In fact, we recommend using our assignment help services for consistent results.
What if the paper is plagiarized?
We check all papers for plagiarism before we submit them. We use powerful plagiarism checking software such as SafeAssign, LopesWrite, and Turnitin. We also upload the plagiarism report so that you can review it. We understand that plagiarism is academic suicide. We would not take the risk of submitting plagiarized work and jeopardize your academic journey. Furthermore, we do not sell or use prewritten papers, and each paper is written from scratch.
When will I get my paper?
You determine when you get the paper by setting the deadline when placing the order. All papers are delivered within the deadline. We are well aware that we operate in a time-sensitive industry. As such, we have laid out strategies to ensure that the client receives the paper on time and they never miss the deadline. We understand that papers that are submitted late have some points deducted. We do not want you to miss any points due to late submission. We work on beating deadlines by huge margins in order to ensure that you have ample time to review the paper before you submit it.
Will anyone find out that I used your services?
We have a privacy and confidentiality policy that guides our work. We NEVER share any customer information with third parties. Noone will ever know that you used our assignment help services. It's only between you and us. We are bound by our policies to protect the customer's identity and information. All your information, such as your names, phone number, email, order information, and so on, are protected. We have robust security systems that ensure that your data is protected. Hacking our systems is close to impossible, and it has never happened.
How our Assignment  Help Service Works
You fill all the paper instructions in the order form. Make sure you include all the helpful materials so that our academic writers can deliver the perfect paper. It will also help to eliminate unnecessary revisions.
2.      Pay for the order
Proceed to pay for the paper so that it can be assigned to one of our expert academic writers. The paper subject is matched with the writer's area of specialization.
3.      Track the progress
You communicate with the writer and know about the progress of the paper. The client can ask the writer for drafts of the paper. The client can upload extra material and include additional instructions from the lecturer. Receive a paper.
4.      Download the paper
The paper is sent to your email and uploaded to your personal account. You also get a plagiarism report attached to your paper.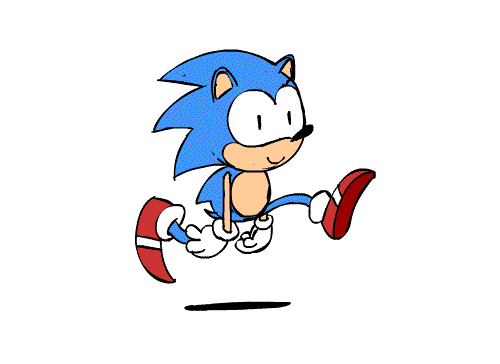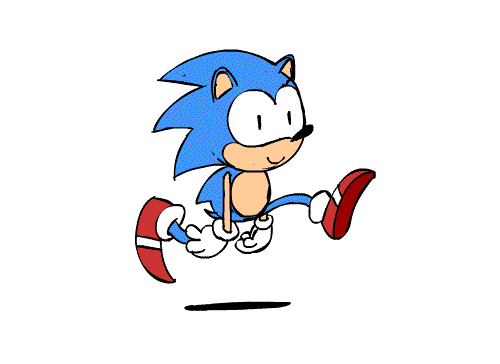 PLACE THIS ORDER OR A SIMILAR ORDER WITH US TODAY!!!
---