World Religions
Buddhism & Confucianism
There is a great distinction that can be made between a religion and a philosophy. A religion has to do with death, the afterlife, and god while a philosophy only talks about what one should do during life. An instance of a philosophy would be Confucianism. This was founded by the Chinese philosopher, Confucius. A good instance of a religion would be Buddhism. It was founded by Siddhartha Guatama, and is also known as The Buddha. Of the viewpoints in China and the religions in India, Confucianism and Buddhism are the greatest (Confucianism vs. Buddhism, 2008).
Confucianism was the first philosophy known in China. Confucian ideas concerned social order, harmony and a good government. Confucius also developed the Five Relationships. These included:
leader and subject
father and son
husband and wife
older and younger brothers
friends
He also came up with filial devoutness, which is when children pay reverence to their elders, parents, and ancestors. A bureaucracy, which is an educated civil service, was his idea of a good government. In order to be in the government, one had to have a good education (Confucianism vs. Buddhism, 2008).
Confucius, or K'ung Futzu, lived at the same time that Buddha did. Confucius's supporters, like those of Lao-tzu, the founder of Taoism, saw him as a moral teacher and wise man, not a religious god, prophet, or leader. Confucianism's main objective is the achievement of internal harmony with nature. This comprises the veneration of ancestors. In the beginning, the ruling classes of China widely held Confucianism. The knowledge of Lao-tzu stresses the importance of meditation and nonviolence as a way of reaching higher levels of being. While some Chinese still follow Confucianism, this religion has lost a lot of its momentum due to resistance from today's Communist government (Hinduism, Buddhism, Confucianism, and Taoism, 2010).
Confucianism is an ethical and philosophical structure that is founded upon the teachings of the Chinese sage, Confucius. It holds authenticity and sincerity as its primary principles. Confucius was a well-known philosopher of China, whose teachings have intensely influenced East Asia for centuries. After travelling around China in order to advance his ideas among rulers, he ultimately became occupied in teaching disciples. His philosophy highlighted personal and governmental morality, correctness of social relationships, and justice and sincerity. Utilize since then as the grand convention, Confucius' thoughts have been developed into an enormous and complete philosophical system known in the west as Confucianism (Ancient Eastern Philosophy on the Ancient Wisdom of Buddhism, Hinduism, Taoism & Confucianism, 2010).
The Analects is a small collection of his deliberations with disciples, compiled after his death. These include an overview of his teachings. Confucius presents himself as a source who invented nothing and his greatest importance may be on study, the Chinese nature that opens the book. In this revere, he is seen by Chinese people as the Greatest Master. Far from attempting to build an organized theory of life and society, he wanted his disciples to think intensely for themselves and insistently study the outside world. For almost two thousand years, Analects had also been the primary course of study for any Chinese scholar, for a man was not thought to be morally upright or enlightened if he did not study Confucius' works (Ancient Eastern Philosophy on the Ancient Wisdom of Buddhism, Hinduism, Taoism & Confucianism, 2010).
Buddhism is an Indian religion that was derived off of Hinduism. Siddhartha didn't like the Hinduism beliefs, so he meditated for forty-nine days straight under a tree, hoping to reach enlightenment, and that was the start of Buddhism. His first teaching's incorporated the Four Noble Truths.
1. Life is filled with suffering and sorrow
2. The cause of all suffering is people's selfish desire for pleasure
3. The way to end suffering is to end desires
4. The way to overcome such desires and reach enlightenment is to follow the Eightfold path
Although monks and nuns had to live a life of poverty, the majority of the population was laborers and craftsmen due to the fact that Buddhism rejects the idea of the caste system. Confucianism is thought to be the superior of the two. Confucianism is a philosophy and thus has nothing to with the afterlife and gods. This means no praying or making sacrifices. Without all that, there is more time to work on the five relationships and make more money. Without the belief that anguish is caused by desires, one could become as rich as one wants without consequences (Confucianism vs. Buddhism, 2008).
Buddhism originated in the teachings of the Buddha, or the Enlightened One. According to the Buddha, one can get away the cycles of reincarnation by giving up their earthly desires and seeking a life of meditation and self-discipline. The ultimate goal of Buddhism is to achieve Nirvana, which is a state of total spiritual fulfillment. Just like Hinduism, Buddhism permits religious deviation. Unlike it, Buddhism discards ritual along with the caste system. Buddhism today can generally be seen in such areas of the Far East as China, Japan, Korea, Sri Lanka, Thailand, and Burma. A recognized branch of Buddhism is Zen Buddhism, which attempts to spreads the ideas of Buddhism without necessitating acceptance of all of the teachings of Buddha (Hinduism, Buddhism, Confucianism, and Taoism, 2010).
The Buddha educated that the nature of reality was temporary and interconnected. It is thought that people suffer in life because of their desire to transient things. Sovereignty from suffering may come by training the mind and acting according to the laws of karma. With the right action, good things will come. This teaching is known as the Four Noble Truths:
Dukkha: anguish is everywhere
Samudaya: there is a cause of anguish, which is attachment or misplaced desire ingrained in ignorance.
Nirodha: there is an end of suffering, which is Nirvana
Maggo: there is a path that leads out of suffering, known as the Noble Eightfold Path -right view, right thought, right speech, right conduct, right vocation, right effort, right attention and right concentration (Ancient Eastern Philosophy on the Ancient Wisdom of Buddhism, Hinduism, Taoism & Confucianism, 2010).
All through Chinese History, there are many Confucian responses to Buddhism. The regeneration of Confucianism, or Neo-Confucianism, was received by an age where Buddhism was of huge practice and most of was in large part a reflection of Buddhism influence. The rebirths of Confucian beliefs were challenged by Buddhist precedents, which called for Confucians to speak out against the Buddhism and counter to their presence in. Buddhist, in turn, then reacted to the attacks positioned against them in a matter that seemed to be tremendously the result of cause and response (Confucian Responses to Buddhism throughout Chinese History, 2010).
The environment of the attacks on the Confucian side was directed at removing Buddhist organization and their stronghold on society. Many of the Confucian attacks were against the clergy, as well as the Buddhist principles, and attacked the heart and soul of the Buddhist religion. The assault resulted in much of the Chinese society switching over to a growing Confucian population and resulted in a common Buddhist society having to respond to the Confucian attacks on them, in order to stay the prevalent and official philosophy of Chinese civilization. The Buddhist attacks on Confucianism were not as strong as the answer of those coming from the Confucian side. There are many reasons for this, all of which will be attended to. One thing that must be looked at is that during the infighting back in forth between these two great philosophies, there were a lot of ideas which offered great insight, and interesting rhetoric into the two religions (Confucian Responses to Buddhism throughout Chinese History, 2010).
Confucians during this time period had quite a few key points that they wanted to focus on in responding to the prevalent Buddhism belief. One of them incorporated a specific attack on the land properties and other extremes of Buddhist clergymen. Many clergymen were able to profit from the tax-exempt religious land, of which much was not even used for religious reasons. This allowed many clergymen to evade paying property taxes and thus gave them the occasion to possess great pieces of land that were extravagant and luxurious. The clergymen were also given prize lands from Buddhist group where they often established slavery and worked the land to attain vast wealth, which often led to power and wealth. Confucians also found this practice to be conflicting to the development of the Chinese civilization and to the ethical belief system that they were trying to establish, and then judged the Buddhist clergymen as being parasitic (Confucian Responses to Buddhism throughout Chinese History, 2010).
Another answer to the dominant Buddhist religion of the time was the universal attacks on the Buddhist doctrine. Confucians battered the Buddhist doctrine on several diverse accounts. One of those explanations would be a response to the principle belief that people should liberate themselves from their own minds. Confucians strongly believed in the development of the self and in knowledge and education, so it is understandable that separating the one's actions from the mind was not in the best of Confucian interests. Another facet of the Buddhist doctrine that is often attacked is the opposing elements of helping others come to Buddhism while the rest of the religion preaches a strong support for evading society. Doing both is quite difficult, as one cannot help other people come to Buddhism and cultivate their minds if they are not even a part of society where there are people to support (Confucian Responses to Buddhism throughout Chinese History, 2010).
The escapist, anti-social, and nihilistic attitude was at the forefront of the Confucian response to Buddhist predominance in Chinese society. Confucians found that many Buddhist clergymen were preaching that the mind must be free of all secular commitment and influence in order to become free from the sanctions of civilization and exemplify the ultimate Buddhist form, nirvana. This is in direct contrast with Confucian ideas that urge that people should learn from the world, react with society, and become a spiritual and influential person. While Buddhism recommends that people discard respect for the norms, culture, tradition, Confucian ethics persuade all these things, and even required them as necessities for personal growth and attainment. It was very significant that people show deliberation for their parents, strangers and rulers in the Confucian ethical arrangement, and the practices of escapism being taught by Buddhist were in direct difference with that. The Confucians made public that the Buddhist escapist practice was encouraging people to abandon their families which was unswerving disregard for the Five Constant Relationships. Furthermore, charges against the Buddhist practice went on to maintain that the escapist customs be liable to regard material things as deceiving and not real, and consequently it seemed that Buddhist only considered the mind as being genuine, which is a part of the Buddhist doctrine. Confucians found this to be a factor that disintegrated society and made Buddhist everyday interactions scorned, while on the other hand, promoted meditation and inner cultivation as the only means of useful interaction (Confucian Responses to Buddhism throughout Chinese History, 2010).
The Buddhist answers to the charges being made against them by Confucians were comparatively small. There are many debates over as to why this is. One clear cut conviction is that the Buddhist leaders, had to put into practice what they preached, thus their escapist viewpoints led them to not have a means in which to react to Confucian criticisms. If the majority of Buddhist leaders and writers are off in the wilderness contemplating and evading society, then they are not going to be able to respond to Confucian assaults in a means that would reach the masses. And just assuming they even heard of many of the Confucian attacks while living the escapist-monkish lifestyle is a stretch in itself. Another assumption as to why the Buddhist response was quite small is that most of the Confucian attacks were undeniable realities. In some of the allegations against Buddhism it is obvious that they are based on the writings and teachings of the Buddhist religion. The attacks on the Buddhist Doctrine are responses to direct claims made from the text, and the charges on the escapist mentality are undoubtedly undeniable as nihilism runs ramped through Buddhist teachings. Despite the fact that there is not a considerable rebuttal by Buddhist philosophers, there are a few counterpoints that they did present (Confucian Responses to Buddhism throughout Chinese History, 2010).
The positions that Buddhist tended to defend were the ones that did not have as much of an accurate claim. A substantial Confucian response to Buddhist practices was to say that they did not explain the theory of causation because of their conviction in the division of the mind and the rest of the world. Buddhist respond by saying that the Buddhist Doctrine and other writings do explain the theory of causation and that karma is something that represents that very philosophy. Another claim that the Buddhist often chose to counter is the Confucian claim that Buddhism is a forerunner of calamity and that it is a scrounging religion. Buddhist often opposes this by saying that no religion is free of deficiency and disasters, and that the few problems that have come about in Buddhist society cannot be blamed on the religion. Buddhists are stated as using Confucius' and Yu-Hui's poverty stricken problems as evidence of their religion not being the cause for calamity. While these counterpoints to Confucian responses are not in accordance with some of the bigger themes, they are the most effective and most believable of the Buddhist comebacks (Confucian Responses to Buddhism throughout Chinese History, 2010).
The historical circumstance of these arguments is quite fascinating. The Confucians often showed their responses in writings that incorporated examples of song and verse and prose. Exhibiting their arguments in such a way offered a very aesthetic value to their claims and it made them more affecting and more memorable, as well as better matched for long readings. The force of the Confucian-Buddhist debates altered the structure of Chinese society. Buddhism was quite prevalent, but with a large number of Confucian attacks and the minimal Buddhist responses, it was not long before the re-birth of Confucianism became the predominant ethical system once again (Confucian Responses to Buddhism Throughout Chinese History, 2010).
References
Ancient Eastern Philosophy on the Ancient Wisdom of Buddhism, Hinduism, Taoism & Confucianism. (2010). Retrieved August 20, 2010, from Web site:
http://www.spaceandmotion.com/buddhism-hinduism-taoism-confucianism.htm
Confucian Responses to Buddhism Throughout Chinese History. (2010). Retrieved from Web
site: http://history.cultural-china.com/en/165History5834.html
Confucianism vs. Buddhism. (2008). Retrieved August 20, 2010, from SocyBerty Web site:
http://socyberty.com/philosophy/confucianism-vs.-buddhism/
Hinduism, Buddhism, Confucianism, and Taoism. (2010). Retrieved August 20, 2010, from Cliff
Notes Web site: http://www.cliffsnotes.com/study_guide/Hinduism-Buddhism-
Confucianism-and-Taoism.topicArticleId-26957,articleId-26930.html
---
Are you busy and do not have time to handle your assignment? Are you scared that your paper will not make the grade? Do you have responsibilities that may hinder you from turning in your assignment on time? Are you tired and can barely handle your assignment? Are your grades inconsistent?
Whichever your reason is, it is valid! You can get professional academic help from our service at affordable rates. We have a team of professional academic writers who can handle all your assignments.
Plagiarism free papers
Timely delivery
Any deadline
Skilled, Experienced Native English Writers
Subject-relevant academic writer
Adherence to paper instructions
Ability to tackle bulk assignments
Reasonable prices
24/7 Customer Support
Get superb grades consistently
Online Academic Help With Different Subjects
Literature
Students barely have time to read. We got you! Have your literature essay or book review written without having the hassle of reading the book. You can get your literature paper custom-written for you by our literature specialists.
Finance
Do you struggle with finance? No need to torture yourself if finance is not your cup of tea. You can order your finance paper from our academic writing service and get 100% original work from competent finance experts.
Computer science
Computer science is a tough subject. Fortunately, our computer science experts are up to the match. No need to stress and have sleepless nights. Our academic writers will tackle all your computer science assignments and deliver them on time. Let us handle all your python, java, ruby, JavaScript, php , C+ assignments!
Psychology
While psychology may be an interesting subject, you may lack sufficient time to handle your assignments. Don't despair; by using our academic writing service, you can be assured of perfect grades. Moreover, your grades will be consistent.
Engineering
Engineering is quite a demanding subject. Students face a lot of pressure and barely have enough time to do what they love to do. Our academic writing service got you covered! Our engineering specialists follow the paper instructions and ensure timely delivery of the paper.
Nursing
In the nursing course, you may have difficulties with literature reviews, annotated bibliographies, critical essays, and other assignments. Our nursing assignment writers will offer you professional nursing paper help at low prices.
Sociology
Truth be told, sociology papers can be quite exhausting. Our academic writing service relieves you of fatigue, pressure, and stress. You can relax and have peace of mind as our academic writers handle your sociology assignment.
Business
We take pride in having some of the best business writers in the industry. Our business writers have a lot of experience in the field. They are reliable, and you can be assured of a high-grade paper. They are able to handle business papers of any subject, length, deadline, and difficulty!
Statistics
We boast of having some of the most experienced statistics experts in the industry. Our statistics experts have diverse skills, expertise, and knowledge to handle any kind of assignment. They have access to all kinds of software to get your assignment done.
Law
Writing a law essay may prove to be an insurmountable obstacle, especially when you need to know the peculiarities of the legislative framework. Take advantage of our top-notch law specialists and get superb grades and 100% satisfaction.
What discipline/subjects do you deal in?
We have highlighted some of the most popular subjects we handle above. Those are just a tip of the iceberg. We deal in all academic disciplines since our writers are as diverse. They have been drawn from across all disciplines, and orders are assigned to those writers believed to be the best in the field. In a nutshell, there is no task we cannot handle; all you need to do is place your order with us. As long as your instructions are clear, just trust we shall deliver irrespective of the discipline.
Are your writers competent enough to handle my paper?
Our essay writers are graduates with bachelor's, masters, Ph.D., and doctorate degrees in various subjects. The minimum requirement to be an essay writer with our essay writing service is to have a college degree. All our academic writers have a minimum of two years of academic writing. We have a stringent recruitment process to ensure that we get only the most competent essay writers in the industry. We also ensure that the writers are handsomely compensated for their value. The majority of our writers are native English speakers. As such, the fluency of language and grammar is impeccable.
What if I don't like the paper?
There is a very low likelihood that you won't like the paper.
Reasons being:
When assigning your order, we match the paper's discipline with the writer's field/specialization. Since all our writers are graduates, we match the paper's subject with the field the writer studied. For instance, if it's a nursing paper, only a nursing graduate and writer will handle it. Furthermore, all our writers have academic writing experience and top-notch research skills.
We have a quality assurance that reviews the paper before it gets to you. As such, we ensure that you get a paper that meets the required standard and will most definitely make the grade.
In the event that you don't like your paper:
The writer will revise the paper up to your pleasing. You have unlimited revisions. You simply need to highlight what specifically you don't like about the paper, and the writer will make the amendments. The paper will be revised until you are satisfied. Revisions are free of charge
We will have a different writer write the paper from scratch.
Last resort, if the above does not work, we will refund your money.
Will the professor find out I didn't write the paper myself?
Not at all. All papers are written from scratch. There is no way your tutor or instructor will realize that you did not write the paper yourself. In fact, we recommend using our assignment help services for consistent results.
What if the paper is plagiarized?
We check all papers for plagiarism before we submit them. We use powerful plagiarism checking software such as SafeAssign, LopesWrite, and Turnitin. We also upload the plagiarism report so that you can review it. We understand that plagiarism is academic suicide. We would not take the risk of submitting plagiarized work and jeopardize your academic journey. Furthermore, we do not sell or use prewritten papers, and each paper is written from scratch.
When will I get my paper?
You determine when you get the paper by setting the deadline when placing the order. All papers are delivered within the deadline. We are well aware that we operate in a time-sensitive industry. As such, we have laid out strategies to ensure that the client receives the paper on time and they never miss the deadline. We understand that papers that are submitted late have some points deducted. We do not want you to miss any points due to late submission. We work on beating deadlines by huge margins in order to ensure that you have ample time to review the paper before you submit it.
Will anyone find out that I used your services?
We have a privacy and confidentiality policy that guides our work. We NEVER share any customer information with third parties. Noone will ever know that you used our assignment help services. It's only between you and us. We are bound by our policies to protect the customer's identity and information. All your information, such as your names, phone number, email, order information, and so on, are protected. We have robust security systems that ensure that your data is protected. Hacking our systems is close to impossible, and it has never happened.
How our Assignment  Help Service Works
You fill all the paper instructions in the order form. Make sure you include all the helpful materials so that our academic writers can deliver the perfect paper. It will also help to eliminate unnecessary revisions.
2.      Pay for the order
Proceed to pay for the paper so that it can be assigned to one of our expert academic writers. The paper subject is matched with the writer's area of specialization.
3.      Track the progress
You communicate with the writer and know about the progress of the paper. The client can ask the writer for drafts of the paper. The client can upload extra material and include additional instructions from the lecturer. Receive a paper.
4.      Download the paper
The paper is sent to your email and uploaded to your personal account. You also get a plagiarism report attached to your paper.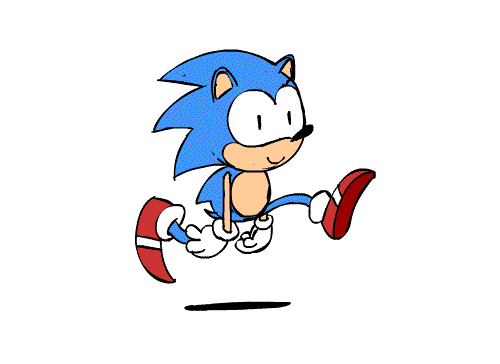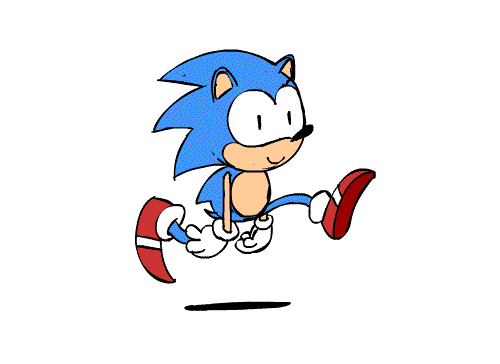 PLACE THIS ORDER OR A SIMILAR ORDER WITH US TODAY!!!
---