Health Advocacy Campaign – Childhood Obesity
Childhood Obesity
Most of the health issue that people face on a day-to-day basis do not become pandemics. But this is not the case with obesity. Over a billion people are affected by obesity worldwide (Miller, et al., 2004). The statistics are particularly discouraging for children who are obese. Children who have a body mass index (BMI) that is greater than the figures in the 85th percentile for their age and gender are considered to be obese (Miller, et al., 2004). During the past three decades, the number of children identified as obese under that standard has tripled (Miller, et al., 2004). In the United States, more than 30% of the children are overweight or obese, with BMI measurements greater than the 95th percentile (Miller, et al., 2004). The International Obesity Task Force has estimated that, across the globe, 22 million children under five years of age are obese (Miller, et al., 2004). Incredibly, in some parts of Africa, obesity has replaced malnutrition, such that, the incidence of being overweight or obese is four times that of malnutrition (Miller, et al., 2004).
White House Task Force on Childhood Obesity
Solving the problem of childhood obesity is not going to be a simple process. Obesity in our nation's children is a policy problem — that is why I selected the national program to address childhood obesity. The White House Task Force on Childhood Obesity is a comprehensive plan that calls for action at the federal level, at the state or local level, and in the private sector. Recommendations from the work of the Task Force are categorized as follows: (1) Early Childhood; (2) Empowering Parents and Caregivers; (3) Healthier Food in Schools; (4) Access to Healthy, Affordable Food; and (5) Increasing Physical Activity ("White House," 2010).
Accomplishments in schools. Since February 2010, a number of recommendations made by the White House Task Force on Childhood Obesity have been implemented. The Healthy, Hunger-Free Kids Act was signed into law to ensure that students have access to healthier food at school and access to healthy school lunches. The current effort in this area is to increase the number of schools that meet the Healthier U.S. School Challenge, and schools across the country have signed up in an effort to increase the activity levels of students. Of the food service providers for the nation's schools, three of the largest have committed to improving the healthfulness of the food that they provide to school. Specifically, these food service providers have agree to meet the recommended levels of fat, sugar, and whole grains over a 5-year period, and to double the amount of vegetable and fruits served over a 10-year period. As a result of the efforts of a coalition of the Fruit and Vegetable Alliance, the Food, Family, and Farming Foundation, and the United Fresh Produce Association, 6,000 salad bars will be established nationwide in schools over the next three years. A unique program called Chefs Move to Schools, will pair 2,000 volunteer professional chefs with schools in order to engage entire educational communities to create school menus that are healthier and to help educate students about making healthy food choices. Assistance is coming from the private sector, as well, with companies like All-Clad that has responded to the challenge of helping schools by donating 1,000 demonstration cooking kits for chef who volunteer in the Chefs Move to Schools program.
Accomplishments with accessibility and affordability of healthy foods. The Let's Move program is working with businesses to help parents bring better food choices home to their children. Wal-Mart has established a Nutrition Charter that is designed to increase the amount of healthful and affordable foods available to the 140 million people who shop at Wal-Mart each week. Within the next five years, the Healthy Weight Commitment Foundation — a CEO-led coalition with a mission to bring healthy foods to families — has pledged to reduce annual calories in the national food supply by 1.5 trillion, and end childhood obesity by 2015. Over a thousand pounds of food had been produced under the White House Has a Kitchen Garden — renewing a practice that has been dormant for decades. The program has enabled kids to gain first-hand experience in seeing how food is produced.
Accomplishments in physical activity. Let's Move has set annual goals for the number of Americans who earn the Presidential Active Lifestyle Award (PALA). Organizations like the National Football League (NFL) are working to help meet these goals by signing up thousands of kids. Disney, the National Hockey League (NHL), and Major League Baseball (MLB) are teaming up with Let's Move to spread the word about the program. Pubic service announcements (PSAs) are on national channels because of these outreach efforts, and kids are being inspired by their favorite athletes and stars to get active and play sports. Families and communities are participating in the Let's Move Outside program that encourages people to take advantage of outdoor opportunities available in every town, city, and community. In addition, mayors and community groups are working with Let's Move to ensure that kids have safe places to be active and to play by building or adopting playgrounds. Moreover, Safe Routes to School are being established in communities so that children can walk or bike to school.
Accomplishments in spreading the message. Over 500 American communities have signed up for Let's Move Cities and Towns, which brings local leaders and Let's Move together to support significant changes that will support healthful communities. New public service announcements are being released to engage parents and caregiver in the effort to increase the physical activity and to make healthier food choices. The American Beverage Association, the Grocery Manufacturers Association, and the Food Marketing Institute are working to ensure that the food and beverage packaging on shelves in stores include clear information about the calories of those items. Through the efforts of the American Academy of Pediatric and the American Academy of Family Physicians, more children are being screened for BMI during their Well Child visits. The goal of these professional organizations is for 100% of the doctors to screen for BMI and, in fact, the new Affordable Care Act will require all new health insurance plans to cover childhood obesity screening and counseling from doctors regarding obesity health issues. Faith-based community and community-based organizations are participating in Let's Move Faith and the Communities to complete 500,000 Presidential Active Lifestyle Awards, walk three million miles, and host 10,000 farmers markets or community gardens.
Rev It Up! Coalition
In contrast to the national childhood obesity task force activities, the Rev It Up! coalition program is localized to the region in and around Yakima, Washington. As a community coalition, the program is geared to provide successful strategies for the creation of partnerships among community members, agencies, and the state department of health. This broader base is intended to generate interventions that are active at all relevant levels — policy, community, organizational, interpersonal, and individual. Astonishingly, the eastern Washington agricultural community of Yakima County was ranked as the eighth "fattest city" in the United States.
The Yakima Health District (YHD) determined to address the obesity problem and established two major goals: (1) To decrease the incidence of childhood obesity in Yakima County, and (2) to establish a community coalition of experts and key stakeholder who were equipped to focus on solutions. Federal and state grants were applied for and awarded to the community coalition. Rev It Up! was officially kicked off with an initial recruitment event in September of 2008. The Washington State Department of Health was invited to advise the coalition building and the action-planning processes of Rev It Up! A Basic Food and Nutrition Education Program (BFNEP) provided support through the Healthy Choices program for schools. Through this program, school districts were helped to review their vague strategies and to implement in compliance with Washington State Substitute Senate Bill 5436. The BFNEP grant also helped fund the Coordinated Approach to Child Health (CATCH), an after-school program that focuses on nutrition and physical activity for school aged children. In fact, CATCH addresses 4 out of the 8 school health components established by the Centers for Disease Control and Prevention: Family and community involvement, health education, nutritional services, and physical education.
Recommended Policy or Policy Change
The experiences of the Yakima community coalition provide a case study for policy change suggestions. The coalition experienced several setbacks in their overall initiative. A primary setback occurred when the resources of the public health members of the coalition were substantively taxed by an outbreak of H1N1 influenza in the community — in effect, the action plan was put on ice. The delay caused by the influenza outbreak resulted in a loss of momentum and many community members fell away or withdrew completely from the effort. Upon reflection, the community coalition members determined that they lost potential partners during the 6-month period when they were setting up the coalition because — they believe — they did not have an action plan in place. It seems that people in the community grew weary of planning and not doing. The actual coalition-building effort required substantial energy and time, and a larger commitment than all of the 15 coalition members were willing to provide. The coalition now agrees that planning processes should be maintained at the advisory level and that community volunteers should only be recruited once projects are ready to be implemented.
A side-by-side comparison of these two approaches to addressing the problem of childhood obesity is not practical. However, certain elements are salient in both initiatives. The White House Task Force on Childhood Obesity did, in fact, conduct planning quite separately from implementation. This was an important learning in the efforts to establish the Rev It Up! program. The primary change that I would make with regard to an advocacy program addressing childhood obesity in a community setting would be withhold efforts to enlist community volunteers until funding had been awarded and a clear path forward for discrete programs had been established.
The goals of the community coalition were quite broad, warranting the type of support that the White House Task Force programs addressed on a national level. For programs to work — and for the coalition to grow membership and maintain enthusiasm for the program, the focus needed to narrow. I suggest working on just two goals: (1) Increase breastfeeding in the community, and (2) increase the amount of activity that students are engaged in during and after school. Breastfeeding promotion and support would draw on the expertise of the La Leche League. Activities during and after school would be supported by having open gyms after school and on weekends, ensuring active recesses and mandatory participation, and competitive and collaborative physical activities through clubs held during the school day, after school, and on weekends. Communication of the proposed activities would occur at churches, farmers' markets, schools, outside of grocery stores, at gas stations, and other places that at-risk populations frequent in their quotidian activities.
Addressing the Policy Problem
The groundwork for policy support of these activities has been accomplished through state and federal action. Legislative support for these efforts is in place in and the data regarding effectiveness has been gathered and assessed. The issue with regard to addressing the policy problem of childhood obesity is one of political will, not a lack of data or a lack of supportive legislation.
The most fundamental problem with existing policy is that it proposes the establishment of model policies rather than requiring specific policy and proposing an evaluation of how the model policy has been implemented. For instance, the Washington State Substitute Senate Bill 5436 proposed that the school directors association would submit a model policy and recommendations for local adoption, but that each district's board of directors shall establish its own policy. This mandate, as with many other regulations of local educational agencies (LEAs) is not funded. Unfunded mandates have a way of not being implemented, unless strictly implemented evaluation procedures are established along with the policy provisions. The existing laws need to provide standards of achievement and performance for physical activities in the same manner that these standard are established for academic learning.
The 3-legged stool of lobbying consists of these elements: (1) professional advocacy, (2) grassroots and grasstops advocacy, and (3) funding. Professional advocacy for mandates related to childhood obesity can come from many different organizations, but for this effort, the advocacy would be from public health organizations. Grassroots advocacy helps to put a human face on the problem, so having community members advocate — particularly grasstops members who are the most prominent constituents or have personal assess that enables them to leverage their prestige or relationships — can personalize the policy message. Although this is a public health focused policy issue, putting an economic spin on the problem is an anticipated to be an tack that will help overcome resistance to the policy changes proposed herein (Anderson, et al., 2003).
Ethical Considerations
The proposed policy changes discussed herein can be addressed through professional organizations without any violations of the ethics described in the ANA statements. Because a national policy foundation has been laid regarding childhood obesity, the matter is well understood and it is only the implementation of policy that requires attention. The most efficient way forward is to work with agencies and organizations that have made childhood obesity a central focus of their work.
The primary obstacles appear to be those erected by local education agencies that typically do not welcome legislation that impacts their practice or contradicts their philosophies. Ethically, this means that school boards can make decisions that have health related impacts on students. School boards, as decision-makers, may be overly focused on the test scores of schools in a district and less concerned with equitable access to wholesome food and opportunities for exercise. For example, when school board eliminate recesses because they want students to spend more seat time preparing for standardized testing, the overall health of children is put at risk. The relation between household income levels and childhood obesity points to the complexity of this policy problem. Children from more well-to-do households are more likely to be engaged in after-school activities that engage them in physical activity.
Conclusion
The policy problem addressed in this paper has to do with effective implementation of established programs for addressing childhood obesity in communities. Since, "there are reasons not to endorse the standard economic model's laissez-fire implications when applied to adults" and even more reasons when the model is applied to children (Anderson, et al., 2003). Moreover, children's lives are governed by their parents and by schools, but social conditions and policies have contributed to situations in which childhood obesity thrives. The provisions of en loco parentis may have more relevance today than ever before — schools must be enlisted to make meaningful changes that benefit the health of children and not just their intellect. The role of public health nurses in this arena is clearly one of advocacy, but an advocacy that is supported by an enormous corpus of policy and good will. It is only the political will — much of which resides at the local level — that is lacking.
References
ANA Code of Ethics Retrieved http://www.nursingworld.org/MainMenuCategories/ANAMarketplace/ANAPeriodicals/OJIN/TableofContents/Volume122007/No1Jan07/tpc32_216091.html
Anderson, P.M., Butcher, K.F., and Levine, P.B. (2003). Economic perspectives on childhood obesity. Economic Perspectives. Chicago, IL: Federal Reserve Bank of Chicago.
Artz, M. (2006). The politics of caring: Ask not what nursing can do for you. The American Journal of Nursing, 106(9) 91.
Chapter 3 of Health Policy and Politics: A Nurse's Guide (3rd ed.)
Faubion RJ, Brown J, Bindler RC, Miller K. (2012). Creating a Community Coalition to Prevent Childhood Obesity in Yakima County, Washington: Rev It Up! Prevention of Chronic Disease, 9, 110243.
Miller, J., Rosenbloom, A., and Silverstein, J. (2004). Childhood obesity. The Journal of Classical Endocrinology & Metabolism, 89(9), 4211-4218.
____. (2010). Solving the Problem of Childhood Obesity Within a Generation. White House Task Force on Childhood Obesity: Report to the President. Retreived http://www.letsmove.gov/white-house-task-force-childhood-obesity-report-president [Type text] [Type text] [Type text]
---
Are you busy and do not have time to handle your assignment? Are you scared that your paper will not make the grade? Do you have responsibilities that may hinder you from turning in your assignment on time? Are you tired and can barely handle your assignment? Are your grades inconsistent?
Whichever your reason is, it is valid! You can get professional academic help from our service at affordable rates. We have a team of professional academic writers who can handle all your assignments.
Plagiarism free papers
Timely delivery
Any deadline
Skilled, Experienced Native English Writers
Subject-relevant academic writer
Adherence to paper instructions
Ability to tackle bulk assignments
Reasonable prices
24/7 Customer Support
Get superb grades consistently
Online Academic Help With Different Subjects
Literature
Students barely have time to read. We got you! Have your literature essay or book review written without having the hassle of reading the book. You can get your literature paper custom-written for you by our literature specialists.
Finance
Do you struggle with finance? No need to torture yourself if finance is not your cup of tea. You can order your finance paper from our academic writing service and get 100% original work from competent finance experts.
Computer science
Computer science is a tough subject. Fortunately, our computer science experts are up to the match. No need to stress and have sleepless nights. Our academic writers will tackle all your computer science assignments and deliver them on time. Let us handle all your python, java, ruby, JavaScript, php , C+ assignments!
Psychology
While psychology may be an interesting subject, you may lack sufficient time to handle your assignments. Don't despair; by using our academic writing service, you can be assured of perfect grades. Moreover, your grades will be consistent.
Engineering
Engineering is quite a demanding subject. Students face a lot of pressure and barely have enough time to do what they love to do. Our academic writing service got you covered! Our engineering specialists follow the paper instructions and ensure timely delivery of the paper.
Nursing
In the nursing course, you may have difficulties with literature reviews, annotated bibliographies, critical essays, and other assignments. Our nursing assignment writers will offer you professional nursing paper help at low prices.
Sociology
Truth be told, sociology papers can be quite exhausting. Our academic writing service relieves you of fatigue, pressure, and stress. You can relax and have peace of mind as our academic writers handle your sociology assignment.
Business
We take pride in having some of the best business writers in the industry. Our business writers have a lot of experience in the field. They are reliable, and you can be assured of a high-grade paper. They are able to handle business papers of any subject, length, deadline, and difficulty!
Statistics
We boast of having some of the most experienced statistics experts in the industry. Our statistics experts have diverse skills, expertise, and knowledge to handle any kind of assignment. They have access to all kinds of software to get your assignment done.
Law
Writing a law essay may prove to be an insurmountable obstacle, especially when you need to know the peculiarities of the legislative framework. Take advantage of our top-notch law specialists and get superb grades and 100% satisfaction.
What discipline/subjects do you deal in?
We have highlighted some of the most popular subjects we handle above. Those are just a tip of the iceberg. We deal in all academic disciplines since our writers are as diverse. They have been drawn from across all disciplines, and orders are assigned to those writers believed to be the best in the field. In a nutshell, there is no task we cannot handle; all you need to do is place your order with us. As long as your instructions are clear, just trust we shall deliver irrespective of the discipline.
Are your writers competent enough to handle my paper?
Our essay writers are graduates with bachelor's, masters, Ph.D., and doctorate degrees in various subjects. The minimum requirement to be an essay writer with our essay writing service is to have a college degree. All our academic writers have a minimum of two years of academic writing. We have a stringent recruitment process to ensure that we get only the most competent essay writers in the industry. We also ensure that the writers are handsomely compensated for their value. The majority of our writers are native English speakers. As such, the fluency of language and grammar is impeccable.
What if I don't like the paper?
There is a very low likelihood that you won't like the paper.
Reasons being:
When assigning your order, we match the paper's discipline with the writer's field/specialization. Since all our writers are graduates, we match the paper's subject with the field the writer studied. For instance, if it's a nursing paper, only a nursing graduate and writer will handle it. Furthermore, all our writers have academic writing experience and top-notch research skills.
We have a quality assurance that reviews the paper before it gets to you. As such, we ensure that you get a paper that meets the required standard and will most definitely make the grade.
In the event that you don't like your paper:
The writer will revise the paper up to your pleasing. You have unlimited revisions. You simply need to highlight what specifically you don't like about the paper, and the writer will make the amendments. The paper will be revised until you are satisfied. Revisions are free of charge
We will have a different writer write the paper from scratch.
Last resort, if the above does not work, we will refund your money.
Will the professor find out I didn't write the paper myself?
Not at all. All papers are written from scratch. There is no way your tutor or instructor will realize that you did not write the paper yourself. In fact, we recommend using our assignment help services for consistent results.
What if the paper is plagiarized?
We check all papers for plagiarism before we submit them. We use powerful plagiarism checking software such as SafeAssign, LopesWrite, and Turnitin. We also upload the plagiarism report so that you can review it. We understand that plagiarism is academic suicide. We would not take the risk of submitting plagiarized work and jeopardize your academic journey. Furthermore, we do not sell or use prewritten papers, and each paper is written from scratch.
When will I get my paper?
You determine when you get the paper by setting the deadline when placing the order. All papers are delivered within the deadline. We are well aware that we operate in a time-sensitive industry. As such, we have laid out strategies to ensure that the client receives the paper on time and they never miss the deadline. We understand that papers that are submitted late have some points deducted. We do not want you to miss any points due to late submission. We work on beating deadlines by huge margins in order to ensure that you have ample time to review the paper before you submit it.
Will anyone find out that I used your services?
We have a privacy and confidentiality policy that guides our work. We NEVER share any customer information with third parties. Noone will ever know that you used our assignment help services. It's only between you and us. We are bound by our policies to protect the customer's identity and information. All your information, such as your names, phone number, email, order information, and so on, are protected. We have robust security systems that ensure that your data is protected. Hacking our systems is close to impossible, and it has never happened.
How our Assignment  Help Service Works
You fill all the paper instructions in the order form. Make sure you include all the helpful materials so that our academic writers can deliver the perfect paper. It will also help to eliminate unnecessary revisions.
2.      Pay for the order
Proceed to pay for the paper so that it can be assigned to one of our expert academic writers. The paper subject is matched with the writer's area of specialization.
3.      Track the progress
You communicate with the writer and know about the progress of the paper. The client can ask the writer for drafts of the paper. The client can upload extra material and include additional instructions from the lecturer. Receive a paper.
4.      Download the paper
The paper is sent to your email and uploaded to your personal account. You also get a plagiarism report attached to your paper.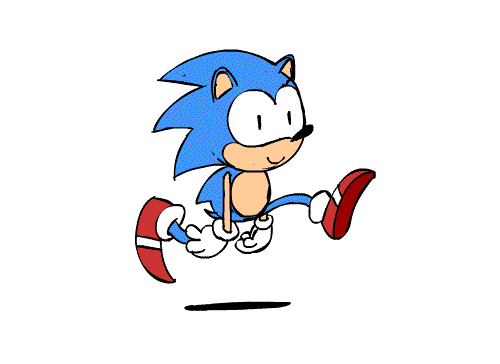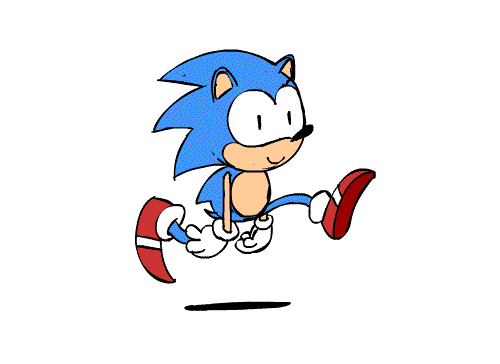 PLACE THIS ORDER OR A SIMILAR ORDER WITH US TODAY!!!
---