Roanoke County School System Faculty and Staff's Perceptions Regarding the Use of Web-Based Professional Development
Educational Thesis
Implications for Improvement of Practice
Introduction (could be longer. Include mandatory teacher ongoing certification standards)
Ongoing staff development has long been a vital part of the educational environment. It is the means by which the faculty and staff of a school system are kept current in educational trends, technologies and philosophies. In a diverse society, social pressures felt in the classroom are continually making the teaching process more challenging.
In the past few years alone, the advance in computer capabilities and in-home computer gaming equipment has affected the attention span of the average student. Elementary and secondary education students have a different paradigm as to what is interesting. Thus the challenge in the classroom to grab, hold, and mold the students attention have changed. An effective teacher must be aware of these changes, and other social influences, and be equipped to adjust his or her teaching styles to continue to reach his/her students. Ongoing professional development is the means by which the school system can stay current with the needs of its student body.
Therefore, the overarching goals of an effective staff development program must include:
Having maximum staff participation,
Providing relevant, quality content,
Generating effective, positive results which enhance the staff's professional abilities.
Given the current environmental factors in the K-12 academic arena, growing and maintaining staff participation in professional development programs is one of the most important aspects of creating an effective teaching environment, and building an effective, equipped teaching staff.
Nature of the Problem
Pedagogy, the Greek word that has come to mean the art and science of teaching actually means "leading children." This term, commonly used throughout the teaching profession, has become education's way of explaining teaching and the relationship between teacher and student. Pedagogy can be defined as the combination of learning and teaching, the how and the why of a student's ability to apply what they have learned. Stated more simply, the art and science of teaching can be described as the interconnected workings of the personal nature and the professional nature of the teacher. Simply because a teacher knows his subject backwards and forwards does not mean that he can effectively teach that subject to others. In the same light, a teacher who is effective for a number of years can no longer expect to remain effective with the diverse set of cultural sub-currents which flow though the student population. Every teacher needs to be:
Completely versed in his subject matter.
S) He must keep current with all the new methods and trends within his respective discipline.
The knowledge of ever-changing technology will only add to the quality of the methods of the teacher.
S) He must also be aware of cultural and significant environmental shift affecting the local student population.
The broader our awareness beyond our content areas, the more we can relate to the diversity of students sitting in our classrooms, and the diversity of our teaching tasks" (Reed).
Another situation encountered by teachers is "that to focus on the art of teaching is perceived as anti-intellectual" (Cuban). Content in education is being stressed by curriculum reformers today. They are concerned with the knowledge retained by the students, not with the students' ability to use that knowledge. These reformers have no use for the philosophy of "teaching the whole child." They are only interested in the results of the latest tests and then with comparing these test scores to those of other students across the nation or across the world. Recently state wide standards of learning were introduced in the Roanoke School system. The resulting tendency is for teachers to instruct their students with the required materials for the test, and ignore the students' needs to be able to process the information into life skills
Dr. Maxine Greene, professor of philosophy and education at Columbia University's Teachers College is a proponent of the modern philosophy of teaching the whole child. She believes that, "teaching is about loving questions and moving kids to search for answers in science, literature, and other subjects. A great teacher gets excited about these unanswered questions and becomes an example of quest and curiosity" (Oringel). An effective teacher uses both the art and science of teaching to create this love of knowledge in his students. A teacher that is constantly learning himself models this love of learning for his students. To describe a teacher who does not balance his methods of teaching, Dr. Greene has said that, "if they (the teachers) act like clerks, the kids won't get anywhere (Oringel).
The successful blending of the art and science of teaching is intrinsic to the well rounded development of a student, and his/her teacher. A teacher that strives for effectiveness will discover how to use the science of teaching to complement his own artful teaching ability. He will learn how to merge the two facets of teaching in every part of his life. He will find that teaching skills are as necessary as curricular knowledge. His love of learning will raise the senses of his students to ask their own tough questions and to look for their own answers. Dr. Greene summarizes her book Teacher As Stranger: Educational Philosophy for the Modern Age with this statement, "to help kids shape their identity, we've got to awaken them to their own questions and encourage them to create their own projects. They don't really learn unless they ask" (Oringel).
The same is true for the teacher.
The profession of teaching requires each teacher to examine his personal pedagogy. From his dedicated evaluation, the teacher can then establish his own individual balance between the art and the science of teaching.
The discussion of professional teacher development (PTD) and how to build an effective PTD program must consider the teacher as a student, and take into consideration the art (how the material is presented) and the science (what is presented) of learning. In the PTD setting, the teacher is a student who's needs must be met at a professional level. They also are a teacher, who is being equipped to take the PTD material, and translate it for their classroom, and their students.
The Roanoke County school system consists of 29 schools and approximately 2000 faculty and staff. Staff development and teacher training are an integral part of the continuing education of Roanoke County employees with most sessions being conducted after school hours on various school sites. This current arrangement necessitates adjusted school and teaching schedules, travel arrangements and expenses, and building use costs. If the current system were being utilized to it's full capacity, these additional time and physical costs would be a small investment in a successful program.
However, observation and informal interviews shows a significant decline in staff participation.
In a school system with close to 2000 faculty and staff, recent scheduled PTD events have been attended by less than a dozen participants. Informal interviews with staff throughout the Roanoke county school system revealed that when PTD days are schedules, a small fraction of one percent of the teaching staff participates. This lack of interest could be attributable to many factors:
Lack of reagent content, information that is intrinsically meaningful the real life needs of the teaching staff. (The science of teaching)
Poorly designed PTD modules (the art of teaching) time and scheduling conflicts.
A lack of real perceived benefit on the behalf of those participating. (Both art and science of teaching)
In an effort to increase participation in the program the school system purchased an online delivery system for faculty and staff training from Blackboard (Blackboard, 2002). Blackboard Inc. is a leading e-Learning infrastructure company powering the online transformation of the global higher education industry – the."edu" marketplace. Its products and Web properties are used by over 3,600 colleges, K-12 schools, professional organizations, and commercial education providers to bring their academic, administrative, community, and other educational services online. Blackboard currently serves over 2.1 million unique users in every state and in 70 countries. (Dell.com 2000)
Major computer manufactures also recognize the value of provide training in the art and science of teaching via online delivery systems. For example, recently Dell announced a strategic relationship with Blackboard Inc. To install its Blackboard 5 software on Dell servers for the education market. The agreement is part of Dell's commitment to maintain a leadership position in helping universities, colleges, and K-12 schools harness the power of the Internet.(Dell.com, 2000)
The company will offer its education customers individualized e-Learning programs, end-to-end technical consulting, web-hosting, web applications and wireless network capabilities. Through this agreement, Blackboard and Dell can help provide institutions with the necessary technology and support to enhance in-class instruction by bringing course materials, class discussions, assignments and tests to the web.
The problem is that the employees of the Roanoke County school system are not currently participating in the online offerings of the staff development department either.
If the lack of participation in traditional PTD was solely due to scheduling conflicts, and time issues of a modern lifestyle, or the difficulty of after school travel, the online system directly overcome these hurdles. The school system should see increased school district wide participation. However, the current PTD participation continues to suffer from severe lack of interest.
Roanoke county is not the only county experiencing challenges in the area of PTD involvement. For the last thirteen years the Collaborative Teacher Education Program at Indiana University (CTEP) has been offering continuing education courses by distance education to teachers in rural communities. The program is comprehensive in that it enables inservice teachers to obtain teaching licenses and master's degrees without coming to campus. The primary mode of course delivery is videoconferencing, but Web-based conferencing and instruction has also been integrated into the program to help promote ownership and collegiality among the teachers. They have also added a completely Web-based course to our program catalog.
Participants in these courses are teachers, administrators, and other in service professionals in rural communities who have difficulty accessing course work in traditional campus-based settings. They meet live, in groups of 10 to 25 once a week in centrally-located distant sites, where they are linked to campus-based instructors in a video conference. Each class session involves two remote sites. The activities stress learner interaction across sites. / sysproc/logclick.cfm?adid=362&page=/magazine/vault/A2868A.cfmBetween classes, the teachers complete field-based activities focused on their actual school situations. They share their work and discuss course content using Web-based conferencing and e-mail. The conferencing tool used is Alta Vista Forums (AVF), which is supported by the technology infrastructure at Indiana University. AVF offers a robust Web-based platform for discussions and document sharing, and allows the teachers to work together both in small teams and in large groups. They use this tool to discuss course concepts, to share work experiences, and to offer one another suggestions for carrying out assignments and improving teaching practices.
This example of successful presentation of on online PTD identifies the final component necessary to administer a successful program. A school system, and it's staff are not only an instructional factory, in which children are systematically exposed to instructional input, and are manufactured into educated young adults. A school is a learning organizism which lives and breathes from the interactive relationship of the staff with their students. The school is a learning organization, not an instructional institution.
Watkins and Marsick (1994) define a learning organization as one that continuously learns and transforms itself. Garvin (1993) defines a learning organization as one that is skilled at creating, acquiring, and transferring knowledge, modifying its behavior to reflect new knowledge and insights. Bencivenga (1995) states that a learning organization is developing shared vision, challenging assumptions, and devising a system for new ideas. The Chief Executive Officer of the Canadian Imperial Bank of Commerce (Garvin, 1993) sums up a learning organization as a process in which every employee is dedicated to constant learning, learning that advances the individual career as well as the organization's business goals. A learning organization of this genre is what every school hopes to be, and every teacher hopes to be a part of.
Without a concrete definition of what make up a learning organization, these esoteric descriptions are diverse and often appear elusive. However, they underscore the fact that learning is the critical competency of the 21st Century. On this note, PTD and those who design the PTD delivery must take into account that they cannot create a learning organization; they can only become a climatic force to intensify the emphasis organizations place on learning.
While the private sector is adapting to the goal of the learning organization via utilizing differing management philosophies, the public sector has been slow and resistant to the changes occurring in the workforce. In spite of this resistance, there is an accepted recognition that change is needed. Correspondingly, there is a new mission for PTD, one that is vastly different from in-service days of a decade ago, and with a greater scope. In a new role, PTD must help organizations create a continuous learning environment by linking training and learning.
Some contemporary demands for bridging a gap between training and learning are:
Increased employee enrichment training.
More management development training.
More sequential training,
Increased technical and procedural training,
Expansion of basic skills training and retraining,
Increased leadership-skill training for all staff
Increased use of PTD as a tool for organizational change.
This list not only gives a sense how much PTD has changed in the past decades, but it identifies the role PTD can play in building a continuous learning organization.
PTD is the method by which the school system maintains its identity as a learning and teaching organization, and shakes off the tendency to build habits that resemble an assembly line, rather than a living organization. It is necessary for the learning process of PTD to include teacher interaction, idea sharing, and mutual accountability in order for the PTD to successfully transfer ideas and abilities to the staff. The existing PTD, and online delivery of the same must not forsake the personal interaction which makes learning possible, and fun as it designs a new system through the Blackboard online delivery program.
Purpose of the Project
Since ongoing PTD is the backbone of most teacher training programs and the reason for many in-service days in our school systems, it is imperative PTD be utilized by the school staff. Since the initial objection of scheduling difficulties have been addressed by the installation of the Blackboard system, the continued lack of participation must be due to other factors. The purpose of this project is to:
Hypothesis other possible objections / obstacles to PTD participation
Investigate these factors, and collect data so as to measure the actual effects of these obstacles on the PTD program.
Propose specific changes in the online PTD currently offered through the blackboard system to overcome the existing objections / obstacles.
Present specific methodology (art), information (science), and design format (the learning organization) to be incorporated in the blackboard system in order to improve / encourage staff utilization.
Measuring current attitudes toward PTD will be included as part of an effort to improve overall staff participation. From this data, effective options can be developed.
In the process of creating and evaluating effective online learning as an option for PTD, the following corollary questions should also be considered.
What is the occupational / organizational commitment among teaching staff to participate in the existing PTD program?
What is the effects of psychological contracts between teaching staff, and the school system.
Is there a relationship between length of teaching career, and the teachers willingness to participate in PTD?
Is there a relationship between the recently adapted state standards of learning, with the associated new standardized testing and the staff participation in PTD.
The final question to be answered in light of these four goals, and four corollary questions is "Can an online, self-directed PTD be beneficial to meet the professional development needs while overcoming existing reluctance of the staff to involve themselves in PTD?" Results of this project will be presented to the director of staff development for review to determine the effectiveness and need for modification of the online training system.
Background and Significance of the Problem (need more information regarding background. Was there a time when PTD was well utilized and attended?)
The effectiveness of an organization necessitates adequate organizational formation, satisfactory resources, and qualified employees with healthy working conditions. It is known that human being is the most important input of any organization. Although the organization has organic, physical, and economical components that contribute to its effectiveness, the creative performance of the organization may fail to reach its potential unless the human being, who is responsible for creativity, has attached importance or his/her contribution. Measurement of the person's creative input, and thus his/her effectiveness must also take into consideration his/her expectations.
The human being is, of course, much more important in the educational organizations than in other organizations. Because s/he participates at every position of the input-process-output circle of the educational organizations. "Input" is students, "process" is teacher and "output" is a measurably educated student. By viewing the educational process through this lens, the teachers' attitudes, expectations, and preparation for his/her tasks become the three most important independent variables in the education process. While these variables are independent to the product of education an educated child, they can be dependant variables to the organization to which they belong.
This is the structural outcome-based blueprint from which the specific PTD is constructed. Staff development in the Roanoke County school system is currently conducted by each school as a part of the yearly plan. Each school determines what topics will be addressed and how instruction will be delivered. In many cases however, the topic as well as method and location is developed at the central administration level.
Mike, you will need to provide specific data and history for me to write more in this subject, or write this section your self)
Records for course offerings and attendance are not required unless participants are applying for teacher re-certification credits. By initiating an online deployment model it is the hope of the county staff development department to:
Increase course offerings,
Create more continuity of content material
Increase participation in the staff development program.
Localize the content selection
Literature Review
Identification of the Learning Organization.
Everyone is talking about learning organizations. While there is no clear definition, there exists a unanimous agreement as to what a learning organization should be. There is also a consensus about specific drivers which are compelling organizations to reevaluate how they are operating. These drivers are:
The reality of the information age.
Advancing technology,
Fierce global competition facing all levels of career paths.
Changing demographics,
The move to a knowledge-based workforce.
As a result of these massive changes occurring in the workforce, the role of teaching staff of an effective educational organization must also shift from a traditional "disseminator of information" to a role that is more dynamic and proactive. A teacher must position themselves to help their students develop and use their intellectual and creative capabilities, while not neglecting to effectively communicate, and pass on mastery of a specific knowledge base.
Toward this end, teachers must make a conscious move to bridge the gap between the "training business" and the "learning business." Of their students. Effective PTD must address these roles, and equip the teaching staff to proficiently fulfill these roles.
First, to bridge the gap between training and learning, teachers should begin to recognize that they are change agents for their students. They must take a proactive, creative approach in helping the students learn new ways of thinking. This was referred to earlier as teaching the whole child.
Need more literature research here)
Second, in order to assist the move toward creating a learning organization, teachers must have input in how they can become key players in the strategic goals and mission of the organization. This is the role to be played by the new PTD system. Teachers spend all day teaching in their classroom. They can be expected to be hesitant to participate in an in-service or PTD seminar which treats them like the students with whom they have spent 7 hours. By utilizing the online PTD structure, locally relevant modules can be developed. Each of these modules can revolve around the central mission or training the teachers to be agents of change in a learning organization. Since there are not printing and distribution costs of an online PTD, the lessons can be individualized for the different school settings, and unique parameters for each local school.
By creating a partnership role between the school staff, and the central office staff which develop the modules, online PTD can ensure that the focus of the organization is not the rigid top down authoritarian structure, but bottom up, and top down, and laterally. The reason is to assist the entire school district in removing the pyramid structures of the past.
Traditionally, organizations had a few at the top who gave orders, requested information, and expected lower-level employees to obey without questions. This paradigm is no longer accepted by the lower level staff as the most effective means of conduction business. In this information age, qualified teachers will have access to ideas and methods that will benefit the entire teaching community. At its extreme, individual teaching staff members can resent a top down management style because it will ignore their input. In such an environment, the teachers' performance suffers, and consequently the environment within the learning organization suffers. In such a system PTD participation is also a casualty, suffering a painful death form lack of participation.
Third, because of the new needs for the school environment, teaching professionals can no longer afford to think of themselves as being merely trainers. If they do so, their supervisors will likely treat them as trainers and, in the final analysis, their influence may be limited and restricted within the walls of their own classrooms. As a result, teachers must begin to function in a proactive role that stresses dialoguing, learning networks, learning laboratories, corporate universities, collaborative learning, mental models, systems thinking, and teamwork. In re-identifying their role, teaching professionals can be the catalyst that starts a "change" reaction by bridging a gap between training and learning. This should be the function, and focus of the new PTD system. Fundamentally, teaching professionals must make a conscious effort to become a pragmatic bridge between the goals of the school, the standards of learning issued by the state, and their students
All evidence leading to these conclusions suggests that teachers must work toward bridging the gap between training and learning, delivering lessons through methods that include both the art, and science of learning. Training cannot be independent of learning, or else the teachers efforts are a waste time, and taxpayer money. Both goals must be met to promote continuous growth and development in organizations. This can be accomplished by providing PTD that enhances basic teaching skills, and providing enriched opportunities for staff.
In summary, the definitions of a learning organization state simply that new ideas are essential if learning is to take place, and this is true for the teaching staff as well as the student. Consequently, PTD must communicate to everyone in the organization a commitment to organizational improvement. As mentioned, PTD by itself cannot create a learning organization, but it can translate new knowledge into new ways for doing the business of education.
Learning organizations are not borne overnight. They require a transformative change involving time. The new PTD system, and the teaching professionals must remember that a learning organization is never fixed; it is forever changing and responding to new experiences, constantly in a change state. If it is in a fixed state, it is not a learning organization. Building a learning organization is not only good educational theory, it is the right thing to do in order for the staff and students to be prepared to function in a knowledge-based workforce.
Identification of the Art and Science of Teaching
There are numerous distinctions between these two tenets of teaching. However, distinguishing between them is not an absolute. How does a novice teacher learn to segregate the art and science of teaching into two separate entities? Donna Qualters says that "one must explore the science of the field before one can practice the art" (Qualters). The art of teaching is centered in the individual experience and practice of the teacher. It is looking out at the students in a classroom to discover their strengths and weaknesses while determining how to develop their potential. Being real to the students, not just the "teacher," is a facet of the art of teaching. Adjusting lesson plans to deal with grief or joy requires a great deal of empathy. No amount of book learning can teach an instructor how to deal with any critical problems. Crisis situations require the teacher to be ready to make instantaneous, emotion-based decisions that will have an immediate affect on the climate in the classroom. Planning and designing lessons or projects that will stimulate the minds of students' demands this unique artistic talent. A large part of teaching is something that the teacher has "learned slowly and carefully through mentors, self-discipline, and self-evaluation" (Cuban). The art of teaching relies on the previous experiences as well as the "gut" instincts of each individual.
In contrast, the science of teaching revolves around the exact body of knowledge that the teacher possesses. It is the compilation of facts and figures that the teacher relies on to impart his knowledge to the students. The science of teaching gives the teacher the knowledge of where to go to find answers to questions. The methods used to deal with student problems are also part of this science. The science of teaching requires research into the way a student learns and also involves developing ways to adapt current curriculum to benefit each individual student.
Truly effective teaching incorporates both of these tenets, the art and the science of teaching. A teacher who solely employs the science of teaching in his classroom provides a sterile atmosphere for learning. If he recites facts or reads his lecture directly from books he will never be able to elicit the imagination of the student or even to keep their undivided attention. There will be nothing more retained by the student than simple rote knowledge. Knowledge of this sort is necessary, but can only be used if the student is able to pull the information out of his memory when it is needed. A student needs to be able to apply his knowledge to the situation presented in a reasonable manner, not just know the answer. On the other hand, a teacher who uses the art of teaching without the science does not impart any substantial knowledge to the students. A teacher who does creative activities that have no bearing on the curriculum and afford no basis of knowledge is not giving the students a sufficient education. This teacher is merely "winging" it. He is filling up space in the day with inconsequential activities just to get through another day. The students are the losers in both of these scenarios.
Both the art and the science of teaching need to be employed in order to effectively reach the student. As Ms. Carol Reed states, "…we apply science in an effort to perfect our art. The science of teaching gives us the methods to deal with the daily art of helping each individual who enters our classroom" (Reed).
While this discussion of curriculum and teaching style is true for the student in the classroom, it is also true for the teacher who is participating in PTD. PTD curriculum must consist of the body of knowledge that is relevant to the specific teacher in his or her specific school. The instruction is the method by which that knowledge is taught, the new Blackboard system. Attitudes, Expectations, Psychological Contracts and Organizational Commitment.
For the sake of simplicity, we will be identify the teachers who participate in PTD as the student, and those responsible for developing and delivering the PTD as the teachers from this point in our discussion. It has been identified that the learning environment which best prepares the elementary and secondary student to learn in the classroom contains the same features which will create a learning environment for PTD. The educational organization / institute referred to will specifically be the Blackboard PTD system.
The elementary, middle, and high school educational system is one of the most important learning organizations in a society. The effective and directive positions of this educational body in a society firmly depend on its coordination in the direction of social expectations. To form the appropriate attitudinal alteration for the goal of educational organizations, to create satisfactory conditions for getting students to be voluntary for this attitudinal alteration and to determine the demand for getting students to acquire the stated knowledge and ability are the most important tasks. In that direction the teachers who are responsible for arranging this task also need to be proactive, efficient, well trained, and aware of the most modern tools for delivering their lessons. Therefore, the existence of the conditions that motivate the teachers for performing this task should be considered the principal task of modern PTD.
The Expectancy model
In consideration of the learning styles within an organization, and how they affect the commitment of the staff to the organization, it is necessary to take into consideration the expectations of the staff when they enter the organization.
The expectancy model states, "People are motivated to work when they expect to achieve / receive the things they want from their jobs. A basic premise of the expectancy model is that "employees are rational people. They think about what they have to do to be rewarded and how much the rewards mean to them before they perform their jobs." (Hellriegel, Slocum, Woodman, 2001, p.146)
In addition, Hellriegel, Slocum, and Woodman explained that individuals decide their jobs are based on their needs, motivations and past experiences. "The expectancy model holds that work motivation is determined by individual beliefs regarding effort-performance relationships and the desirability of various work outcomes associated with different performance levels." (Hellriegel, Slocum, Woodman, 2001, p.147) Decisions about how much to produce, how much to work and the quality of workmanship (job-performance decisions) are solely depend on the individual's level of motivation. As PTD is a function directly linked to the teachers job performance, their participation can also be considered as directly linked to their level of motivation.
Staff of an organization can enter into the work contract with a moderate level of expectancy, and an emotional connectedness to the reward they expect. However, the organizational management can, and will have a transformational effect on that emotional contract, and influence their staff positively or negatively.
The idea of a psychological contract coincides with the expectancy model. When a worker can voluntarily make an agreement with an employer to provide services for compensation, there is a negotiated contract. The worker agrees that his or her material and non-material compensation is of equal or more value than the time, energy and effort (s)he will supply to the organization.
Similarly, the organization agrees to provide material and non-material compensation in return for the resources, time, talent, and energy of the staff member. This relational basis for work contracts began to evolve as soon as our society moved away from a feudal, or slave-based worker – master relationship. However, these psychological contracts become of more importance when the diversity of a population increases. The reasons that Tom Jones works for ABC Widget company may be completely different than the psychological goals of Jan Smith. In order for the organization to retain both of their services the organization must be able to properly evaluate these emotional, or psychological contracts and negotiate them successfully with the workers. The worker and the organization assume a debt upon entering the relationship. If this debt is not paid, to the reasonable expectation of either party, either or both are free to find staff / employment elsewhere.
With this understanding of the underlying motivations of the modern work contract, PTD can be redesigned to build upon the psychological contracts, the reasons that a teacher chooses to teach. A PTD system that focuses on the real needs of its staff will be an exciting agent for change, turning the organization toward its long-term goals of creating an engaging learning environment for its student.
Shared Vision – an important pre-cursor to Organizational Commitment.
An important aspect of interpersonal dynamics within an organization is that of "shared vision." The presence of this personal vision on the part of a leader, shared with members of the organization that may differentiate true leaders from mere managers. A leader's vision needs to be shared by those who will be involved in the realization of the vision. This is not just a sharing of vision between the manager and his co-manager, but also an equal sharing between the managers and those he or she leads. Applied shared vision relates to policy makers and policy implementation.
If there are gaps between policy development and its implementation, these gaps also apply to current discussions of vision. There needs to be the development of a shared vision throughout an organization. In the workplace, it is rare to see a clearly defined vision articulated by a leader at the top of the hierarchy and then installed throughout all levels of by followers. Whether the vision of an organization is developed collaboratively or initiated by the leader and agreed to by the followers, it becomes the common ground, the shared vision that compels all involved. Vision comes alive only when it is shared.
Staff members must be able to bridge the gap between what they are asked to do by the requirements of their job, and their own personal psychological contracts before they are ready to consider committing to an organization. After crossing this bridge, accepting the leader's vision is the next step toward making a complete commitment to the organization.
This is another area in which the PTD's focus can be adjusted. Teaching staff who know their job, and have built successful careers do not need to be reminded of the basics of teaching. They need to be psychologically reinforced as to the reasons they selected teaching as a profession. They need to know that the difficulties they face in the classroom are not only making a difference in the students lives, but that they are also contributing to the well being of the learning environment of the school, participating in creating the learning organization.
Organizational commitment
Performing their tasks in an effective way depends on the quality of working conditions. The concept of working conditions deal with organizational effectiveness, environment, climate, organizational ideology, ecological field and with organizational information (Hoy, Tarter, Kottkamp, 1991). Teachers' sense of working conditions is affective to their working habits. One of aspects that constitute the source of teachers' sense of working conditions is the teachers' attitudes and interests towards the objects (such as occupation, task, materials, students, school, etc.) in their working environment. In that respect, the teachers do the activities in accordance with their interaction and concern with those objects. In one way, one of the concepts that determine the employee's interests towards the objects in working environment is the employee's level of organizational commitment.
Organizational commitment consists of the factors such as the employee's belief and acceptance of the organization's goals and values, the employee willingness to exert effort on behalf of the organization, and a strong desire to keep up membership in the organization. The effectiveness of an educational organization, of course, depends on these contributions from each teacher. One of the most important details is the interaction of administrator, teacher, and students who are the permanent items of learning and teaching process. Within this interaction, school principle is the director of school, and teacher is the director of classroom. In this respect, teachers commit themselves to their schools, students, teaching activities, occupation, and colleagues; in other words, teachers' attitudes, beyond formalism, towards the normative expectations of these groups and objects have positive influences on the effectiveness of school.
On the other hand, the external rewards (salary, position, degree, etc.) that the organization supplies and the internal rewards that are supplied from working environment can be the most important points for encouraging employee in concept of professional performance. Therefore, internal rewarding is more important in teaching occupation than the other fields. The most significant internal rewarding sources for teachers are school, job satisfaction, materials, students and their aims, and students' own values. Those sources that are internal rewards for teachers depart from other internal rewards at other organizations.
It is clear that the interaction among the teachers in the school, the communication between the teachers and the students, the quality of procedures and the level of the teachers' apprehension of their profession all affect the teachers' level of organizational commitment. Indeed, the question how to build an increasing level of teacher commitment may be the underlying problem to the lack of attendance in the PTD system. This factor has no relationship to whether the PTD is delivered at one school, of another. There is no relationship between online PTD, or traditional in-service days. The key variables are:
Whether of not the teachers' psychological contracts are being adequately satisfied from their perspective.
The teachers' level of organizational commitment.
Lower commitment creates the dilemmas that both affect badly the effectiveness of school and cause teachers to be less successful in their professional performance or to leave the profession. The less committed teachers may both create difficulties and cause the deviations in respect of the educational aims of the school. Since education is a long-time process, it may not be possible to observe the results of this diminished commitment in the students at any particular moment. The results of the students' sub-standard progress may actually be recognized after so many years.
Organizational commitment (OC) has been described as consisting of three constructs:
Affective,
Continuance or cost based,
Normative, or moral based. (Allen & Meyer, 1990).
As defined by Mowday, Porter, and Steers (1982, p.27), affective organizational commitment is:
strong belief in and acceptance of the organization's goals and values willingness to exert considerable effort on behalf of the organization strong desire to maintain membership in the organization."
Affective commitment is mostly attitudinal in nature. An employee becomes emotionally attached the organization and perceives a congruence between his or her goals and those of the organization. (Mowday et. al., 1982).
The second basis for organizational commitment is continuance organizational commitment, or calculative commitment. This result from the worker's entering into an exchange relationship with the organization. The degree of continuance commitment is determines by the extent to which this exchange relationship continues to favor the employee (Day 1987). Continuance commitment boils down to measurable qualities, and considers the ideas that individuals do not leave a company for fear of losing their benefits, taking a pay cut, and not being able to find another job, etc. (Murray, Gregoire, & Downey, 1991). Job satisfaction has been recognized as only a component of organizational commitment. It is suggested that job satisfaction is a state of pleasure gained from applying one's values to a job (Locke, 1969). Spector (1997, p.2) believes that job satisfaction "can be considered as a global feeling about the job or as a related constellation of attitudes about various aspects or facets of the job."
The third aspect of organizational commitment is normative. This level of organizational commitment is based on the social behaviors, or internalized desires within the staff member to be part of the organization. Commitment behaviors arising from this aspect are seen because:
Commitment is socially accepted behavior that exceeds formal and/or normative expectations relevant to the object of the commitment. (Weiner and Gechman, 1977 p. 48)
The totality of internal pressures acts in a way which meets the organizational goals and interests. (Weiner, 1982. p. 421)
The committed employee considers it morally right to stay in the company, regardless of how much status enhancement or satisfaction the firm gives him or her. (Marsh & Mannari, 1977, p. 59)
Figure one graphically represents the complex relationship between any given job characteristics, and a staff members expectancies, psychological contracts, factors that enable the given staff member to keep their personal psychological / emotional contracts, and the resulting organizational commitment. These factors are multi-leveled, and represent sets of hopes, personal values, goals, priorities that may be different for each staff member
Consequences of Differing Levels of Organizational Commitment.
Organizational Commitment (OC) is "the relative strength of an individual's identification with and involvement in a particular organization" (Steers, 1977, p. 46). Research in the marketing field has shown that there is a positive relationship between corporate ethical values and OC.
The different leadership practices were significantly related to organizational commitment. There was also a relationship found between gender and organizational commitment, but not between job classifications and organizational commitment. When the leadership of an organization enabled others to act, this had the strongest relationship to commitment while inspiring a shared vision had the smallest relationship. However, inspiring a shared vision was still a significant correlation to organizational commitment.
Another study was performed to examine the effects of perceived leadership practices on employee organizational commitment in the product engineering segment of the North American automobile industry.
The key findings included that there was a statistically significant relationship between organizational commitment and the leadership style fo the organization.
However, gender was a moderating variable in this relationship; with significant correlations for males but not for females found. These findings, suggested the researcher, "demonstrate that continued development, by industry leaders, of the proactive, transformational leadership practices will result in improved employee commitment to the organization with potential benefits in performance and turnover"
Need transitional research, and ideas to bring the idea of OC to the current setting in Roanoke co.)
Building a Successful Web-Based PTD system major goal of any educational program, no matter what the delivery method, is credibility. A valuable component of establishing credibility is having a set of standards and guidelines as a part of the instructional design. An excellent resource of standards for online staff development has been produced by the National Staff Development Council (National Staff Development Council, 2001). Adherence to these standards will be one step in the establishment of online delivery of staff development as a viable and credible option.
Need to talk about these NSDC standards, what are they and how do they apply here?)
The term online can refer to a wide range of methodologies and technologies. The most prominent of these methods is using the Internet or an Intranet to deliver content (Killion, 2000). The potential for success of this type of instruction method makes this topic especially significant for the Roanoke County school system to enhance their current staff development program. Since the addition of state wide standardized test, the available time needed by educators for PTD has decreased dramatically. One way to address this situation is to make the content of teacher training more accessible (Killion, 2000). The online delivery of teacher training and inservice type materials can help with meeting the demands of both disseminating quality materials and offering the flexibility that allows for greater faculty and staff participation (Blair, 2001).
Other benefits of delivering teacher training materials in an online forum can include empowering teachers to take risks, providing a forum for dialogue and the feeling of being a part of a larger network of learners (Spicer, 2002). This feeling of being a part of a learning community is a major factor for those educators who feel online learning is effective (Spicer, 2002). Careful consideration to instructional design must be given so that learners in an online environment do not feel as if they are isolated and without support (National Staff Development Council, 2001). Overcoming the perceived isolation of web based instruction will be one of the significant achievements of this PTD study if the delivery of the online Blackboard system is to be effective.
Management of the learning process includes tasks such as time tabling, tracking attendance, recording progress, calculating grades, and identifying the learning needs of teaching staff. Many educators already use tools such as spreadsheets, databases, and specialized software to perform these tasks. The Web offers an environment that can integrate these separate tools behind a consistent interface and make the whole process of PTD management more efficient (Inglis, Ling, Joosten, 1999, p. 8). The fact that several books exist about building a Web-based classroom indicates the growing need and desire for this solution. Most educators aim to use a teaching approach that is effective, efficient, and enjoyable. However, many existing approaches suffer from problems that can adversely influence these goals. New approaches, Web-based and not, offer characteristics that make it possible to more easily facilitate these ideas (Herring, 1999, 12). Although courses offered over the Internet benefit students and teachers alike, disadvantages exit as well.
As identified, the educators and teachers face an increase in the amount lf tasks which they are required to complete in the same amount of time. Also, the need has never been greater for teaching staff to remain current with the needs of their students and the changing models of successful education. In many cases, the increasing demand on education exceeds the funding allocated to education (Darbyshire, 2000, p. 201). One driving force behind the surge in demand for education is the increasing rate of change in work environments brought about by technology and the recognition that most workers will require some form of retraining throughout the course of their working lives.
Since the goal of this study is increasing the participation in PTD, this increased demand can result in larger class sizes, higher student-to-staff ratios, and a decrease in the interaction between students and staff. The Blackboard online system is the perfect solution for the changing dynamics. Growing class sizes can put a strain on physical resources through a traditional PTD delivery methods. While most students have become familiar with overcrowded lecture halls that force people to sit in the aisles at come time in their educational careers, teachers do not want to be placed in a similar setting while attending PTD seminars. For most learners today, education represents a considerable investment in time and money, and like most consumers, teacher – student are now demanding a service equivalent to the cost. Lawsuits have been filed by students unhappy with the value of education received. As a result, many students want more feedback, more attention, and more resources to help (Margolis, 2000, p. 20).
The amount of new knowledge generated in the last thirty years is greater than that created during the rest of human history, and new knowledge is being produced at an alarming rate. Along with the rapid growth in knowledge comes the requirement for people to become increasingly specialized in a particular field. Consequently, people may need to be retrained more frequently and receive more advanced training in specific areas. Thus the education facilities available to these people must maintain contact with current knowledge and be able to change (Inglis, Ling, Joosten, 1999, p. 2).
The belief of many educators that the Web offers a method to address some of these problems comes in part from the Web's particular characteristics. In a Web-based classroom, the relative geographic locations of the students and the teacher need not significantly change the quality of the learning experience. Students can study from wherever they happen to be with whatever educational institution best suits their needs. This means that learning is no longer restricted to the physical buildings of the learning institution and consequently the problems of overcrowding start to disappear. Education can proceed without major reorganization of students' lives (Herring, 1999, p. 62). Geographic independence also means that information stored in a Web-based classroom can be changed at any time. There is no longer any delay in distributing material to students; as soon as it is on the Web, students can retrieve it. Information can be corrected, or new and pertinent information can be added. Information can be changed in response to students' requirements or comments, or a change in the material being taught (McCormack & Jones, 1998, p.20).
The combination of the Web's information distribution possibilities, and asynchronous communication in conjunction with appropriate instruction can free the learning experience from the bounds of time. There is no longer any need for a PTD instructor and county wide staff to synchronize their schedules and meet in the same place at the same time. When participation in the learning experience occurs at a time convenient to both the students and the educator, there are a range of advantages (Rea, White, McHaney, Sanchez, 2000, p 150). There is no longer any reason for a student or an educator to miss a class. Students no longer must compete with other students for the professor's limited time, and both student and teacher have the time to formulate answers and responses without the pressure of having to provide and immediate reply (Darbyshire, 2000, p. 214).
The platform-independent nature of the Internet almost totally removes any problem of computer operating system incompatibility. The questions "What kind of computer system does the district have?" Of "Is it Windows or Mac based?" is no longer relevant. However, it still exists if someone plans to used advanced features of the Web that may not be available on all the platforms the students may be using. For example, the Shockwave multimedia system cannot be used on computers running UNIX. The majority of the internet software needed to access the systems described in this study is available free and can be used on any computer regardless of make or operating systems (Herring, 1999, p. 25).
Many people find learning how to use computers difficult; as a result, they are often reluctant to use them at all. Any use of computers in education should aim to minimize the necessity to learn new skills. Where new skills are required, the instructor should attempt to ensure that those new skills are useful in other arenas. The popularity of the Web means that many students entering a Web-based classroom for the first time may already know how to use the Internet. If they do not, the relative simplicity of the tools used to access the Web keeps the effort involved to a minimum. The popularity of the Internet also means that once a student or teacher knows how to use the Web, that knowledge can be of use in other facets of life apart from education (French, 1999, p.23). The Web allows students to talk to each other, individually or as a group, and to send questions or hold conversations, oral or electronic, with their educator. Indeed, it is commonly reported that people will talk more via e-mail or a chat program than in a face-to-face situation (McCormack & Jones, 2000, p. 21).
Often times, this causes the student to become more demanding online than in person. Most students expect professors to respond to e-mails almost immediately (Rea, White, McHaney, Sanchez, 2000, p. 137). The Web-based classroom is not a solution to every problem you may face with your class, nor is it the only solution. Like any medium, it has a number of limitations that must be considered when deciding whether or not to build a Web-based classroom (McCormack & Jones, 2000, p. 22).
The greatest benefits of Web-based classrooms occur through a teaching approach that most effectively uses the characteristics of technology to increase the quality of the learning experience. The trend in Web-based classrooms is away from the student as a passive recipient of knowledge toward the student involved in the learning process as an active, self-motivational participant. Thus by becoming familiar with PTD through a web-based delivery system, the teaching staff will be taking steps toward creating the learning organization. Online courses assume that students are self-motivated and capable of learning and studying alone, which applies to the teaching staff. However, when the system is first introduced, teacher – students with experience only of traditional teaching methods may have problems adapting to a new approach. The changes brought on by the adoption of a Web-based classroom do not stop with the educator and the student. A Web-based classroom requires infrastructure, support, and administrative procedures that are quite different than those of a traditional classroom. Especially if the move to Web-based classrooms is widespread within an institution, the resource allocation and administrative procedures of and institution must change (Rea, White, McHaney, Sanchez, 2000, p. 152).
It is easy for those versed in computer technology to overlook the foreignness that can confront in service teachers having their first professional development experience over the Web, especially if this instruction is provided at a distance. The absence of a live instructor, the strangeness of the presentation format, and the different roles demanded of learners are factors that can create a significant level of anxiety and discomfort in teachers more used to traditional classroom instruction. And this is not to mention the problems that novice users may have learning to use computer software and making connections to the Internet.
It should not be surprising, therefore, that many of the most successful Web-based courses are in computer science and other technically advanced fields where students are already comfortable and familiar with computer technology. Such courses are also usually directed at traditional learners — " young students, often in campus-based programs, who are already familiar with e-mail and online discourse, and are thus likely to adapt quickly to the demands of Web-based teaching.
However, the most significant promise of distance education is its ability to reach non-traditional learners. To some degree, the success of Web-based instruction should be judged by how well it meets this challenge. Continuing education students, teachers in rural areas, and in service personnel in need of professional development: these are the people who can most clearly benefit from the advances in Web-based technology and distance education. Unfortunately, these individuals are also the least likely to be comfortable with the structure and demands of Web-based instruction.
Inservice teachers bring a range of expectations and backgrounds with them in any type of professional development activity. Usually, these expectations are set by the patterns of traditional classroom pedagogy: an active, present instructor; instructor-directed activities and discussions; and a passive or merely responsive role for students. Web-based pedagogy, by contrast, tends to reverse these dynamics, making the instructor less present and increasing the interactive and leadership roles of the learners.
Highly motivated and confident learners respond well to this self-directed format, and they are the most likely to benefit from distance education. But to be successful, distance education must be designed to address the needs of more typical learners, particularly those non-traditional students who may be most uneasy with the format of Web-based professional development. In our program we have found that the solution to this problem is not in communicating clearer expectations for the way our activities are structured, but in shifting learners' own expectations as to what their roles and experiences in service activities can and should be.
We have thus come to view instructional development for distance education not so much as a matter of setting standards and practices, but rather as a matter of defining a process that increases learners' comfort level and involvement in Web-based instruction. This process leads in service teachers from their initial expectations of instructor-centered, passive learning to adopting a more self-directed, collaborative model that gives them ownership and control over their own instruction.
Increasing Teachers' Involvement in Web-based Professional Development
The approaches used in professional development recognize that teachers are likely to be unfamiliar with a self-directed learning approach for the first few class sessions, and that they may feel uncomfortable if expected to show the level of independence and self-direction in the beginning of a course. Therefore, the role of PTD must include making a shift toward greater student participation and ownership of their own learning. Web-based instruction, with its capabilities for learner collaboration and independence, is a significant tool for bringing about this shift. Through use of the Blackboard system, the teacher-student begins to understand the three main areas of learner-centered instruction: participation, task performance and collaboration.
Techniques for Moving Learners from Passive Participation to Active Participation
Much of the success of distance education rests on encouraging an active role for learners. Thus, in service teachers must learn to rely on themselves not only to access and master technology, but also to make up for the range of subtle directions, cues and information that they are used to receiving from live instructors. Both in class meetings and on the Web, teachers must take an active role. They take turns serving as on-site coordinators during class time, and in their PTD discussions they can work in collaborative teams to define and address the issues they have about applying course concepts in their real-life school settings. Even though teachers coming into this type of online PTD classes are typically accustomed to a more passive format of instruction, this delivery format will slowly adjust the teacher-student's perspective and participation in ongoing PTD.
If the teachers respond indifferently to many of the initiatives presented early in the semester, the patterns of independence and personal ownership can be built gradually rather than thrust upon them suddenly.
Accordingly, the courses should begin with a more traditional, instructor-centered approach, and proceed toward a more learner-centered model as the teachers become familiar and comfortable with the distance education format and technology. When planning the introductory modules, they should be designed to not require a strongly active participation. In small group settings of 8 to 12 teachers, volunteer coordinators can lead discussions among the group. By encouraging learner input, teachers have time to digest the information, and become comfortable with the online systems. Early in the semester, the teachers and other administrators may rely heavily on e-mail to communicate with the teachers between classes. This contact can be expected to be typically one-sided, and the PTD administrators responses must be detailed and individualized. As the semester progresses, the PTD administrators can begin demanding more of the teachers contributions. By doing so, the teachers are moved toward deeper involvement / understanding of the Blackboard system, so that their Web-based communication becomes an integral part of their professional development activities.
One of the keys to building learner ownership and participation is to introduce aspects of the technology gradually, rather than all at once. For example, like many users of Web-based instruction, it is helpful to have a chat room or 'e-lounge' built into the web site that teachers can use to discuss school-related issues or share ideas for applying specific teaching methods. Rather than making this forum available at the outset of the classes, when the teacher-students are busy absorbing large amounts of new data, the e-lounge is launched after few sessions of online PTD. By waiting a few weeks until the teachers are more ready to talk to one another, they have a set of shared experiences to discuss. In the same way, after a few weeks of online PTD, breaking the class into teams for Web-based assignments allows them to get comfortable and with the basic framework of the course before having them branch out and begin working with their peers.
A crucial element in these early weeks of professional development is use of traditional communication avenues, such as fax machines and e-mail. Teachers acclimate to these technologies much more quickly than they do to Web-based conferencing, so they are natural media for building connections and keeping up communication between instructors and learners. Teachers should be allowed, and encouraged to fax copies of their early work to the PTD administrators and expect to receive extensive, individualized feedback through e-mail. As the semester progresses, the teachers can be weaned off the paper communications, and encouraged to use their own initiative and the examples provided by peers to make decisions about their projects. As they develop more confidence in their performance, then the Web conferencing site is introduced as a place to post work samples and project reports. This public forum encourages them to put more care into their responses, and gives them helpful models for judging their own efforts. As teachers gain confidence in their use of the Web, they increasingly take responsibility for their own instruction and leave us in the position of facilitators.
Techniques for Moving Learners from Instructor-Directed to Self-Driven
In the outset of a successful web-based PTD course, teachers should be given very liberal reign in the types of responses they made on the Web forums. The reasoning for this is that the teachers should build personal independence while using the learner-centered technology as soon as possible. What is often discovered, however, is that responses were short, sporadic and aimless, and that teachers saw the Web technology as an extra chore rather than as a space for meaningful work.
To remedy this problem, PTD modules should be built with very specific activities that teachers carry out on the Web. The content of these activities is deliberately kept simple so the teachers can complete them easily. Furthermore, each activity is focused on one specific teaching point so as to create tight control mechanisms over the learning that takes place. A typical early-semester activity is to have each teacher list ten behaviors observed among their own students that illustrate a particular concept from the text. The activity is simple and clearly contained, but it gives them experience posting to the Web and accessing their discussion pages.
As the semester continues, elements are built into the assignments to make them increasingly individualized and independent. One way we do this is to have the teachers learn through a problem-solving approach, applying concepts directly to the demands of the school settings in which they work. As they increase in expertise and in familiarity with the course content, they are given greater leeway in the issues they choose to address and the solutions they undertake. Ready access to real-life work situations is one of the great advantages distance education enjoys over campus-based courses. By completing Web assignments that are increasingly shaped by real-world demands and considerations, teachers can take on more and more responsibility for their work with minimal management and oversight by instructors. This practice slowly overcomes the impersonal aspect of web-based learning, and builds an online community of active participants.
Assignments also can be used to help teachers build the skills for using Web technology in the ways that most suit them. When first launching the Web-based conferencing, the capabilities should be introduced one aspect at a time. The teachers begin with the minimal information necessary to log in and post a comment. The successive assignments are then used to build other skills one at a time. For example, one week's activities may be structured to teach how to cut and paste text, and another week's assignment to show how to reply to the comments of teammates. Since the teachers learn these skills in the context of course activities and field projects, they discover not just how to do each task, but also how it can be genuinely useful. As the semester progresses, they naturally incorporate more and more of the aspects of the conferencing software they find useful in their weekly assignments and group projects.
These concepts are essential building block for every classroom. The teachers utilize learning modules, and build successively more complicated skills on top of simpler tasks in order to promote eventual mastery. In order for the Blackboard system to become a fully utilized learning tool, the modules should be designed from the same successful blueprint
Moving toward the Learning Organization
Perhaps the most important element of developing learner-centered instruction is building collegiality and collaboration among teachers to take the place of instructor direction. As this occurs, the idea of a mandatory PTD session is displaced by the collective positive community interaction among the teacher – students. Through careful nurturing of teams and teamwork, teachers are encouraged by the end of a semester to take on many of the roles they would normally expect campus-based instructors to fulfill.
As part of the first Web-based courses, teachers are encouraged to give one another support and advice about their work. This is particularly desirable when doing professional development in education, as teachers typically have a wealth of experience and expertise to share that goes well beyond what a single instructor can provide. But in actual Web-based discussions teachers were reluctant to offer genuine critical assessments of their peers' work, and that most of the interaction was cursory or off-topic.
Accordingly, by using gradual progress toward collaboration, beginning with simple opportunities, the teachers share information gradually and instinctively build toward opportunities for real contributions to and critiques of peer work. The semester should begin by exchanging personal information, describing school situations and experiences, and sharing simple teaching methods. As the teachers' familiarity with one another increases, they can be asked to offer examples or suggestions based on their peers' work, rather than their own. By the end of the semester, the teachers have learned intuitively to give full-fledged support and critiques of one another's projects.
As the teachers continue their work in teams, they can be called upon to give full critiques and suggestions to one another in their Web activities. Instructors model these responses in feedback via e-mail and in commentary in the Web team spaces. The feedback given is increasingly less detailed and evaluative, as this responsibility is turned over to team members for providing feedback and direction. Particular peers can be pointed out whose work may be instructive, but quite leaders arise from within the work group without outside guidance. As the teachers begin to follow instructor models this becomes less necessary. Individuals adopt particular phrasing they have seen in instructor feedback on their own, e.g. "This makes a good start, but you could use some more specific detail in this part of your planning…" At this point, the PTD administrator step into a role as true facilitators, structuring activities and giving suggestions that advance collaboration and self-instruction.
In order for distance education to be effective in professional development, instructional planning must consider the gap between the typical teacher's expectations about the learning process and the capabilities and characteristics of instruction over distance. Careful, gradual introduction of Web-based technologies can guide and enhance learners' transition from a traditional model of pedagogy in which their role is passive, to a model in which they take a full, active role in directing and achieving their own learning.
Research Questions
There are two research questions that can be addressed in this study. First, "Do the faculty and staff of Roanoke County Schools believe that online delivery of teacher training is an effective tool?" Secondly, "Will online delivery of staff development programs cause an increase in participation by school employees?"
Definition of Terms
For the purpose of this project there are several terms which will need clarification.
A e-Education: An approach to teaching and learning that utilizes Internet technologies to communicate and collaborate in an educational context. This includes technology that supplements traditional classroom training with web-based components and learning environments where the educational process is experienced online.
A e-Learning: Technology based activities that aid the learning process and that occur outside the classroom environment. Tools we would classify as e-learning tools include Blackboard, our course content/management system, web-based training for MS Office products and collaboration software for virtual group work.
A e-Teaching: Technology based activities that occur within the classroom and that are subject specific. e-Teaching tools are developed in conjunction with the lecturer and are used as ways to enhance and expand on the traditional teaching methods.
Online. This refers to using the Internet and a Web-Based solution to deliver content.
Staff Development. This is the program by which the school system provides continuing education to faculty and staff in relevant areas of education.
Participation: This refers to the percentage of the faculty and staff taking an active part in the program and completing all assignments.
PTD: professional teacher development.
Teacher – Student: The position occupied by the teacher during the time (s)he is participating in ongoing professional teacher development.
Methodology and Procedures
This project will use an evaluation methodology based on survey of perceptions and attitudes of K-12 educators toward online delivery of teacher training.
First, a literature review will be conducted. The review of applicable theories and concepts relating to the online delivery of teacher training material will be studied and utilized in the formation of appropriate evaluation criteria.
Second, a formative committee will be assembled. This committee will have representation from the staff development office, technology office, Director of Instruction office, central administration, school administration and the school system employees. This committee may be also called upon to function as a summative committee if needed. The formative committee will work to develop an online teacher training module and all data-acquisition tools such as questionnaires or surveys.
Third, with input from the formative committee, the survey will be given to participants enrolled in the online staff development course (Appendix A).
The fourth step will be the collection of data. The survey will be administered as an online survey with results recorded as a delimited text file to be imported for data analysis at a specified time. The survey will be administered before the start of the training module, at the conclusion of the training module and nine weeks after the completing of the training module.
The fifth step will be the compilation and presentation of the data to the summative committee. The summative committee will then analyzes the data, validate the findings and make final revisions and recommendations.
The final step will be to present the findings of the project in written form to the Director of Staff Development and the school board along with any recommendations for improvement.
Assumptions
For the purpose of this project certain assumptions are made. First, that all literature reviewed is relevant and reliable. Second, it is assumed that the data collection instrument is valid and reliable. Third, it is assumed that the group of participants is a true random and diverse sampling. Lastly, it is assumed that all participants will be open and honest with regards to survey responses.
Limitations
This study will be evaluating Roanoke County educators and their perceptions of online delivery of staff development using the Blackboard system and therefore may not be applicable to other areas or online delivery systems.
Implications for Improvement of Practice
The importance of staff development is greater now than ever before as a vehicle for change in the reform, restructuring, and transformation of schools (Guskey, 2000). However, most school systems fail to evaluate staff development beyond an initial survey of participant satisfaction (Guskey, 2000).
Such limited assessment does not fit the goals of the school system nor does it give any viable feedback with which to make informed adjustments to the program. Educators realize that staff development activities are necessary, but they often regard staff development activities as ineffective and a waste of time. Evaluating perceptions and attitudes over a period of time will enable the school system to make the changes necessary to develop effective online training modules, increase participation and improve the continuing education of the employees.
References
Blackboard. (n.d.). Blackboard.com. Retrieved October 22, 2002, at http://www.blackboard.com
Blair, J (2001). Teacher-Training Programs Turn to Cyberspace. Education Week Online,. Retrieved October 26, 2002, at http://www.edweek.org
Charles, C.M., & Mertler, C.A. (2002). Orientation to Educational Research (4 ed.). Boston: Allyn and Bacon.
Guskey, T.R. (2000). Evaluating Professional Development. Thousand Oaks, CA: Corwin Press.
Killion, J. (2000). Log on to Learn. Journal of Staff Development, 21(3).
National Staff Development Council. (2001). E-Learning for Educators: Implementing the Standards for Staff Development. Retrieved October 26, 2002, at http://www.nsdc.org
Spicer, J. (2002). Even Better Face-To-Face? enc focus: A Magazine for Classroom Innovators, 9(1), 32-34.
Electronic Education" University College Dublin 2001. Accessed 24 Feb 2003. http://iltgserv.ucd.ie/iltg/eedu.htm
Byrne, H.W. (1963). Christian education for the local church (Rev. ed.). Grand Rapids Michigan: Zondervan Publishing House. pp. 249 and 252.
Cuban, L. (1992, March 11). Please, no more facts: Just better teaching. Education Week.
Oringel, A. (2002, April). The power of one. Teacher Magazine.
Qualters, D. (2000, Fall). The art and science of teaching with a little help from my friends. Teaching Matters.
Reed, C. (1999, May). The philosophy of teaching. Retrieved July 29, 2002, at http://www.tcps.k12.mdms/tow/crphil.html.
Anfuso, D., (1995). Optimas Awards Recognize Truimps in HR (1995). Personnel
Journal. 70-77.
Atkinson, M., (1994). Build learning into work. HRMagazine. 60-64.
Bencivenga, D., (1995). Learning organizations evolve in new directions. HRMagazine. Vol. 40(10). 69.
Garvin, D.A., (1993). Building a learning organization. Harvard Business Review. Vol. 7(4) 78-91.
McGee, M., & Slocum, J.Jr., (1993). Unlearning the organization. Organizational Dynamics. Vol. 22. 67.
Marsick, V.J., & Watkins, K.E., (1994). The learning organization: An integrative vision for HRD. Human Resources Development Quarterly. Vol 5(4). 353-361.
Bastiaens, T.J., & Martens, R.L. (2000). Conditions for Web-based learning with real events. In B. Abbey (Ed.), Instructional and cognitive impacts of Web-based education (pp. 1-31). Hershey, PA & London: Idea Group Publishing.
Darbyshire, P. (2000). Distributed Web-based assignment management. In A. Aggarwal (Ed.), Web-Based learning and teaching technologies: opportunities and challenges (pp. 198-215). Hershey, PA & London: Idea Group Publishing.
French, D. (1999). Preparing for Internet-based learning. In D. French, C. Hale, C. Johnson, & G. Farr (Ed.), Internet-Based Learning: An introduction and framework for higher education and business (pp. 9-24). Sterling, VA: Stylus Publishing, LLC.
Herring, J.E. (1999). Exploiting the Internet as an information resource in schools. London: Library Association Publishing.
Ingis, A., Ling, P., & Joosten, V. (1999). Delivering digitally: Managing the transition to the knowledge media. London: Koogan Page.
Margolis, M. (2000). Using the Internet for teaching and research: A political evaluation. In R.A. Cole (Ed.), Issues in Web-based pedagogy: A critical primer (pp. 9-22). Westport, CT: Greenwood Press.
McCormack, C., & Jones, D. (1998). Building a Web-based education system. New York: John Wiley & Sons, Inc.
Miller, S.M., Miller, K.L. (2000). Theoretical and practical considerations in the design of Web-based education. In B. Abbey (Ed.), Instructional and cognitive impacts of Web-based education (pp. 156-77). Hershey, PA & London: Idea Group Publishing.
Rea, A., White, D., McHaney, R., Sanchez, C. (2000). Pedagogical methodology in virtual courses. In A. Aggarwal (Ed.), Web-Based learning and teaching technologies: opportunities and challenges (pp. 135-54). Hershey, PA & London: Idea Group Publishing.
Throne, D.W. (2000). Copyright and Web-based education: What all faculty should know. In R.A. Cole (Ed.), Issues in Web-based pedagogy: A critical primer (pp. 247-60). Westport, CT: Greenwood Press.
Dell Announces alliance with Blackboard, Inc.to help learning institutions to harness the power of the web. Dell.com 2000. Accessed 24 Feb 2003. http://www.dell.com/us/en/gen/corporate/press/pressoffice_news_2000-07-20-rr-001.htm
Allen, N.J., & Meyer, J.P. (1990). The measurement and antecedents of affective, continuance and normative commitment to the organization. Journal of Occupational Psychology, 63(1),1-18.
Allen, N.J., & Meyer, J.P. (1997). Commitment in the Worklace. London: Sage Publications.
Locke, E.A. (1969). What is job satisfaction? Organizational Behavior and Human Performance, 4,309-336.
Mowday, R.T., Porter, L.W., & Steers, R.M. (1982). Employee-organizational linkages: The psychology of commitment, absenteeism, and turnover. In P. Warr (Ed.), Organizational and occupational psychology, (pp. 219-229). New York. Academic Press, Inc.
Murray, L.P., Gregoire, M.B., & Downey, R.G. (1991). Organizational commitment of management employees in restaurant operations. Hospitality Research Journal, 14, 339-348.
Day, N.E. (1987) Clarifying the relationship between organizational commitment and performance. Unpublished doctorial dissertation, University of Kansas.
Spector, P.E. (1997). Job satisfaction: Application, assessment, cause, and consequences. Thousand Oaks, CA: Sage Publications, Inc.
Weiner, Y., and Gechman, A.S. (1977). Commitment: A behavioral approach to job involvement. Journal of Vocational Behavior, 10. 47-52.
Marsh, R.M., and Mannari, H. (1977). Organizational commitment and turnover: A predictive study. Administrative Science Quarterly, 22. 57-75.
Kritsonis, William, PhD
National Forum Journals (2001) Accessed 21 Feb 2003. http://www.nationalforum.com/index.html
Rodes, Paul, Knapczyk, Dennis, Chapman, Carrie, and Chung, Haejin. Involving Teachers in Web-Based Professional Development.
May 2000. The Journal.com Accessed 24 Feb 2003. http://www.thejournal.com/magazine/vault/A2868D.cfm
Appendix A Note: A functioning copy of this survey can be found at http://www.educationcafe.com/ol/survey.htm
---
Are you busy and do not have time to handle your assignment? Are you scared that your paper will not make the grade? Do you have responsibilities that may hinder you from turning in your assignment on time? Are you tired and can barely handle your assignment? Are your grades inconsistent?
Whichever your reason is, it is valid! You can get professional academic help from our service at affordable rates. We have a team of professional academic writers who can handle all your assignments.
Plagiarism free papers
Timely delivery
Any deadline
Skilled, Experienced Native English Writers
Subject-relevant academic writer
Adherence to paper instructions
Ability to tackle bulk assignments
Reasonable prices
24/7 Customer Support
Get superb grades consistently
Online Academic Help With Different Subjects
Literature
Students barely have time to read. We got you! Have your literature essay or book review written without having the hassle of reading the book. You can get your literature paper custom-written for you by our literature specialists.
Finance
Do you struggle with finance? No need to torture yourself if finance is not your cup of tea. You can order your finance paper from our academic writing service and get 100% original work from competent finance experts.
Computer science
Computer science is a tough subject. Fortunately, our computer science experts are up to the match. No need to stress and have sleepless nights. Our academic writers will tackle all your computer science assignments and deliver them on time. Let us handle all your python, java, ruby, JavaScript, php , C+ assignments!
Psychology
While psychology may be an interesting subject, you may lack sufficient time to handle your assignments. Don't despair; by using our academic writing service, you can be assured of perfect grades. Moreover, your grades will be consistent.
Engineering
Engineering is quite a demanding subject. Students face a lot of pressure and barely have enough time to do what they love to do. Our academic writing service got you covered! Our engineering specialists follow the paper instructions and ensure timely delivery of the paper.
Nursing
In the nursing course, you may have difficulties with literature reviews, annotated bibliographies, critical essays, and other assignments. Our nursing assignment writers will offer you professional nursing paper help at low prices.
Sociology
Truth be told, sociology papers can be quite exhausting. Our academic writing service relieves you of fatigue, pressure, and stress. You can relax and have peace of mind as our academic writers handle your sociology assignment.
Business
We take pride in having some of the best business writers in the industry. Our business writers have a lot of experience in the field. They are reliable, and you can be assured of a high-grade paper. They are able to handle business papers of any subject, length, deadline, and difficulty!
Statistics
We boast of having some of the most experienced statistics experts in the industry. Our statistics experts have diverse skills, expertise, and knowledge to handle any kind of assignment. They have access to all kinds of software to get your assignment done.
Law
Writing a law essay may prove to be an insurmountable obstacle, especially when you need to know the peculiarities of the legislative framework. Take advantage of our top-notch law specialists and get superb grades and 100% satisfaction.
What discipline/subjects do you deal in?
We have highlighted some of the most popular subjects we handle above. Those are just a tip of the iceberg. We deal in all academic disciplines since our writers are as diverse. They have been drawn from across all disciplines, and orders are assigned to those writers believed to be the best in the field. In a nutshell, there is no task we cannot handle; all you need to do is place your order with us. As long as your instructions are clear, just trust we shall deliver irrespective of the discipline.
Are your writers competent enough to handle my paper?
Our essay writers are graduates with bachelor's, masters, Ph.D., and doctorate degrees in various subjects. The minimum requirement to be an essay writer with our essay writing service is to have a college degree. All our academic writers have a minimum of two years of academic writing. We have a stringent recruitment process to ensure that we get only the most competent essay writers in the industry. We also ensure that the writers are handsomely compensated for their value. The majority of our writers are native English speakers. As such, the fluency of language and grammar is impeccable.
What if I don't like the paper?
There is a very low likelihood that you won't like the paper.
Reasons being:
When assigning your order, we match the paper's discipline with the writer's field/specialization. Since all our writers are graduates, we match the paper's subject with the field the writer studied. For instance, if it's a nursing paper, only a nursing graduate and writer will handle it. Furthermore, all our writers have academic writing experience and top-notch research skills.
We have a quality assurance that reviews the paper before it gets to you. As such, we ensure that you get a paper that meets the required standard and will most definitely make the grade.
In the event that you don't like your paper:
The writer will revise the paper up to your pleasing. You have unlimited revisions. You simply need to highlight what specifically you don't like about the paper, and the writer will make the amendments. The paper will be revised until you are satisfied. Revisions are free of charge
We will have a different writer write the paper from scratch.
Last resort, if the above does not work, we will refund your money.
Will the professor find out I didn't write the paper myself?
Not at all. All papers are written from scratch. There is no way your tutor or instructor will realize that you did not write the paper yourself. In fact, we recommend using our assignment help services for consistent results.
What if the paper is plagiarized?
We check all papers for plagiarism before we submit them. We use powerful plagiarism checking software such as SafeAssign, LopesWrite, and Turnitin. We also upload the plagiarism report so that you can review it. We understand that plagiarism is academic suicide. We would not take the risk of submitting plagiarized work and jeopardize your academic journey. Furthermore, we do not sell or use prewritten papers, and each paper is written from scratch.
When will I get my paper?
You determine when you get the paper by setting the deadline when placing the order. All papers are delivered within the deadline. We are well aware that we operate in a time-sensitive industry. As such, we have laid out strategies to ensure that the client receives the paper on time and they never miss the deadline. We understand that papers that are submitted late have some points deducted. We do not want you to miss any points due to late submission. We work on beating deadlines by huge margins in order to ensure that you have ample time to review the paper before you submit it.
Will anyone find out that I used your services?
We have a privacy and confidentiality policy that guides our work. We NEVER share any customer information with third parties. Noone will ever know that you used our assignment help services. It's only between you and us. We are bound by our policies to protect the customer's identity and information. All your information, such as your names, phone number, email, order information, and so on, are protected. We have robust security systems that ensure that your data is protected. Hacking our systems is close to impossible, and it has never happened.
How our Assignment  Help Service Works
You fill all the paper instructions in the order form. Make sure you include all the helpful materials so that our academic writers can deliver the perfect paper. It will also help to eliminate unnecessary revisions.
2.      Pay for the order
Proceed to pay for the paper so that it can be assigned to one of our expert academic writers. The paper subject is matched with the writer's area of specialization.
3.      Track the progress
You communicate with the writer and know about the progress of the paper. The client can ask the writer for drafts of the paper. The client can upload extra material and include additional instructions from the lecturer. Receive a paper.
4.      Download the paper
The paper is sent to your email and uploaded to your personal account. You also get a plagiarism report attached to your paper.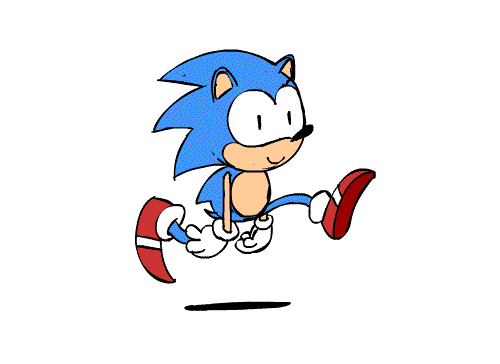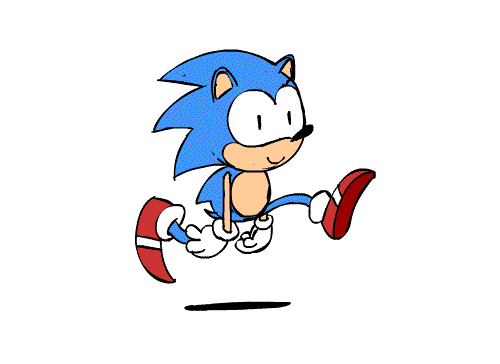 PLACE THIS ORDER OR A SIMILAR ORDER WITH US TODAY!!!
---