Economics: The State of the U.S. Economy
Cousin Edgar, a global investor, is seeking to capitalize on the thriving gasoline industry and the rising world demand for oil by purchasing several gas stations in the U.S. market. Inspiring his interest is the high price of gasoline, which he reckons will rise even higher in the near future, thanks to the urbanization and industrialization currently being witnessed in the developing economies of Asia. Furthermore, the turmoil facing some of the world's largest oil- producers has spurred fears of supply disruptions, and, consequently, opened up growth avenues for smaller producers such as the U.S.
Cousin Edgar reckons that he will need financial reinforcement, which will most likely not be much of a problem, given that the ongoing recovery efforts have managed to stimulate loan growth to reasonable levels that are essentially near the pre-recession index. However, economic weakness still remains evident, and there are concerns that the economy may never fully recover from the effects of the 2008 depression, or that it may do so at a pace that is slower than would be expected. These macroeconomic concerns have led experts to question the suitability of the U.S. economy as a business environment, at least for now. To this end, one may wonder – is cousin Edgar's timing really right? This report provides answers to this question by examining the trends in eight crucial macroeconomic indicators; GDP growth, demographics, international trade, interest rates, monetary policy, unemployment level, fiscal policy, and business cycle.
2 Relevant Economic Principles: Determinants of Demand and Supply
2.1 Summary
The 2008 recession has been termed "the most severe economic contraction since the 1930s" (Elwell, 2013, p. 1). Economic activity, as Elwell (2013) points out, was moderate over the first two quarters of 2008, but the financial crisis came in, overtook the already weakening economy, and accelerated the decline. Recovery efforts kicked off in mid-2009. Since then, there has been moderate increase in employment, with the stock market showing signs of recovery, and real GDP rising, although at an uneven pace.
On the other hand, the Federal Reserve, in the wake of the recovery efforts, unveiled three quantitative easing efforts that collectively increased money supply, causing inflation and shrinking the dollar's buying power – in an overturn of events that has seen it lose significant ground against the world's majors. Subsequently, international trade has been affected as imports have become more expensive. The national debt has shot up, from $9.2 trillion in 2008 to $14.5 trillion in 2013. Experts expect the national debt to reach $20 trillion, almost 140% of current GDP, by the year 2020.
2.2 Real GDP Growth Rate
On average, the economy grew by 5.6% over the last decade of the twentieth century. The economic slowdown was, however, quite evident even before the 2008 bursting of the housing bubble. The GDP growth rate fell from 6.52% to 5.12% between 2005 and 2006, and dropped even further to 4.42% in the last quarter of 2007 (Multpl.com, 2014a). As depicted in figure 1, the decline of economic activity bottomed in the last quarter of 2008, hitting an all-time low of -0.98%, with real GDP contracting by approximately $680 billion or 5.4% (Elwell, 2013). The output gap at this point widened to a significant 8.1%, the largest measure since World War II.
The launch of the Economic stimulus Program in March 2009 marked the beginning of economic recovery. Its effect had, however, hardly been felt by the end of the year, and the GDP recorded an anemic growth of 0.12% (Multpl.com, 2014a). Since then, GDP has been on an upward trend, with a small drop in 2011 that was occasioned by the high foreclosures that had kept the housing market from recovering fully (Elwell, 2013). The growth rate averaged a healthy 4% between December 2010 and March 2014. Furthermore, the output gap has reduced significantly since 2009, and was reported at 4.6% in the first quarter of 2014 (Multpl.com, 2014a).
Table 1: GDP Growth Rate from December 2005 to March 2014
Year
2005
2006
2007
2008
2009
2010
2011
2012
2013
2014′
% GDP Growth
6.52
5.12
4.42
-0.98
0.12
4.58
3.85
3.80
4.08
3.72
(Source: Multpl.com, 2014a)
Figure 1: Percentage GDP Growth Rate (2005 -2014)
2.3 Fiscal Policy Actions
In 2008, Congress passed the Economic Stimulus Act, "a $120 billion package that provided tax rebates to households and accelerated depreciation rules for business" (Elwell, 2013, p. 3). Later on in 2009, the Obama administration adopted the American Recovery and Reinstatement Act, which incorporated a $787 billion bouquet with $501 billion of spending increases (26.2% rise from government spending in 2008), and $286 billion of tax cuts (Elwell, 2013). These fiscal actions are reported to have stimulated the economy to a significant extent, accounting for more than half of GDP growth between 2009 and 2010 (Elwell, 2013).
With regard to extraordinary measures, President Bush assented to the Emergency Economic stabilization Act of 2008, bringing to life the TARP (Troubled Asset Relief Program), which "authorized the treasury to use up to $700 billion to directly bolster the capital position of banks or to remove troubled assets from bank balance sheets" (Elwell, 2013, p. 3). As a result of the increased spending, the federal budget deficit rose to approximately 12.5% of GDP in 2010, with the federal debt shooting up from $9.01 trillion in 2007 to $14.5 trillion in 2013 (Scully, 2009, p. 6).
Of significance, however, is the contraction of spending by the government — at both the local and state levels. State and local governments reduced their spending by 1.8% in 2010, 3.4% in 2011, and 1.4% in 2012, subtracting 0.2, 0.4, and 0.2 percentage points from GDP respectively (Elwell, 2013). However, the federal government moved in, in mid-2013, and tightened its fiscal policy following the expiry of the "2 percentage point cut in payroll taxes and of tax rates cuts for incomes above certain thresholds" (Elwell, 2013, p. 20).
2.4 Monetary Policy Actions
In 2009, Fed injected additional funds into the financial system with the aim of inducing confidence among lenders, and getting them to devise new lending programs (Elwell, 2013). With this, Fed's balance sheet almost doubled, reaching approximately $2 trilion by 2010 (Scully, 2009). To keep loan demand from falling, Fed purchased "$300 billion of treasury securities, $200 billion of agency debt (later revised to $175 billion), and $1.25 trillion of mortgage-backed securities" by injecting the funds generated from the TARP (Elwell, 2013, p. 3). By 2010, the inter-bank lending rate, as Elwell (2013) points out, had fallen to almost zero. In September, 2013, Fed executed the 3rd round of quantitative easing, purchasing in an open-ended fashion additional "mortgage-backed securities at a pace of $40 billion per month" (Elwell, 2013, p. 23). With this, Fed plans to continually inject funds into the economy until labor markets improve. Moreover, in its 'forward guidance' report released in March 2013, Fed announced its plan to maintain the interest rates for federal funds at exceptionally low levels through 2015 (Elwell, 2013).
2.5 Interest Rates
Interest rates for short-term loans have fallen to near zero, whereas those of long-term loans have been maintained at extraordinarily low levels since 2009 (Board of Governors of the Federal Reserve System, 2014). The collective interest rate averaged 4.8% between 2000 and 2007, but fell considerably between 2010 and June 2014, to average at 2.7% (Table 2)
Table 2: Treasury Interest Rates (Average) between 2005 and 2014
Year
2005
2006
2007
2008
2009
2010
2011
2012
2013
2014 June
I.R (%)
4.22
4.42
4.76
3.74
2.52
3.73
3.39
1.97
1.91
2.58
(Source: Multpl.com, 2014b).
2.6 Unemployment Level
A persistently high rate of unemployment has negative consequences on citizens' well-being and also impacts negatively on the federal budget (Levine, 2013). The unemployment rate hit an all-time high of 9.7% in December 2009, just as the economy was beginning to emerge from the 2008 recession (Levine, 2013; Multpl.com, 2014c). As Table 3 indicates, the rate has slowly declined since then, dropping below 8% at the beginning of 2013 for the first time since the recession (Levine, 2013; Multpl.com, 2014c). Despite the declining trend, "the unemployment rate remains high by historical standards" (Levine, 2013). See figure 3.
Of significance is that the unemployment rate took a considerably long period of time, three and a half years to be precise, to fall by one full percentage point after the 2008 recession (Levine 2013). In previous recessions, the economy took no more than 8 months to gain, in terms of unemployment rate, by one percentage point (Levine, 2013). This has been one of the crucial indicators that the economy is recovering at a pace slower than normal (Levine, 2013).
The reduction in unemployment levels has, in line with Okun's law, been attributed to the reducing size of the output gap. With every increase in actual output, the economy moves closer to achieving full employment in terms of labor supply and potential productivity (Levine, 2013). The congressional Budget Office, using the framework of Okun's law, projects that the unemployment level will continue to fall over the coming years to reach 5.9% by 2017 (Levine, 2013). Households' net worth fell as a result of the recession; in an attempt to regain their pre-recession wealth statuses, households will be more willing to sacrifice their leisure time, which would imply a larger supply of labor in the near future (Levine, 2013). This is one reason for the reduction in the size of the output gap.
Table 3: Unemployment Level between 2000 and 2014
Year
Unemployment rate (%)
2000
4.0
2001
4.2
2002
5.7
2003
5.8
2004
5.7
2005
5.3
2006
4.0
2007
4.6
2008
5.0
2009
7.7
2010
9.7
2011
9.0
2012
8.3
2013
7.9
May 2014
6.3
(Source: Multpl.com, 2014c)
Fig 3: Level of Unemployment (2000-2014)
2.7 International Trade
The 2008 financial crisis "caused the U.S. trade deficit to decrease, or lessen from August 2008 through May 2009" as imports recorded faster drops that exports (Williams & Donnelly, 2012). However, since the commencement of recovery, the trade deficit has been on the rise, with the country quickly recovering its demand for imports (Williams & Donnelly, 2012). The trade deficit hit $738 billion on a BoP basis in 2011, having improved from $645 billion in 2010 (Williams & Donnelly, 2012). Although the measure is lower than the $836 billion reported in 2006, it is significantly greater than the deficits reported in 2009 and 2010 ($506 and $645 billion respectively) (Williams & Donnelly, 2012).
An improvement is further noted in the 2010 and 2011 current account balances. In 2011, the current account deficit was $466 billion, having risen from $442 billion in 2010 (Williams & Donnelly, 2012). This "reflects an increase in the U.S. surplus in both services trade and investment income" (Williams & Donnelly, 2012). Figure 4 clearly demonstrates that the economy is gaining significant ground in terms of international trade.
Although rising trade deficits often generate trade frictions; they are a favorable gauging tool for potential local investors because they pressure the government into doing more to either assist the local "industries to become more competitive," or to shield local producers from external competition (Williams & Donnelly, 2012). Local producers would benefit from these kinds of intervention, as locally produced goods would become cheaper than imports (Williams & Donnelly, 2012).
Table 4: Annual Growth in U.S. Merchandise Exports and Imports
Year
Export growth (%)
Import growth (%)
1998
-1
5
1999
2
12.5
2000
12.5
18.5
2001
-7
-6
2002
-5
2
2003
4.5
8
2004
13
17
2005
11
14
2006
14
11
2007
12
5.5
2008
12
7.5
2009
-17.5
-26
2010
21
22.5
2011
16
15.5
(Source: Williams & Donnelly, 2012, p. 15)
Fig 4: Annual Growth in U.S. Merchandise Exports and Imports
2.8 Population Centers and Demographics
The changing demographics of the U.S. population will obviously cause changes in the demand patterns for natural gas (NaturalGas.org, 2014). Recent trends depict an increased population movement towards the warm western and southern states. This implies that "there will be an increase in demand for cooling, and less of a demand for heating" (NaturalGas.org, 2014). Currently, electricity supplies most of the energy required for space cooling, whereas natural gas supplies most of the heating requirements – which implies that the population movement could significantly decrease the demand for natural gas (NaturalGas.org, 2014). However, there also is the chance that demand could go up, especially if the advancement in gas cooling technologies makes it possible for residential consumers to use the same to supply their needs for electricity (NaturalGas.org, 2014).
On another note, the aging of the vast Baby Boomer population implies increased cooling and heating energy requirements, which could boost demand to significantly high levels (NaturalGas.org, 2014).
3 Recommendations and Economic Justification
Business investment expenditure has been significantly strong since 2010, outpacing consumer spending, which is yet to pick from the effects of the recession. The weak economic growth currently being experienced in Europe and the fading effect of fiscal interventions have obviously had an impact on the recovery of the U.S. economy, but all the same, there has been a notable improvement. Economic activity is picking up at a slow, but steady pace, and cousin Edgar should go on to execute his business idea.
Credit conditions have significantly improved; the persistently low interest rates imply that businesses and consumers alike can easily access loan facilities for the financing of credit-supported expenditures. Moreover, financial institutions have higher lending capacities, thanks to the monetary injections occasioned by the TARP.
Manufacturing activity has been relatively strong throughout the recovery process, increasing output by a healthy 4% on average between 2010 and 2014. Capacity utilization has gone up from 64% in 2009 to 78.3% in 2013, indicating that the economy has potential to close the gap between itself and potential GDP, and achieve the ideal 80-85% capacity utilization rate.
A growth rate of between 2 and 4% signifies a healthy economy, and very minimal chances of recession in the near future.
The level of unemployment has fallen significantly from 9.7% in 2010 to 6.3% in 2014, with non-farm payroll employment increasing by approximately four million jobs. A consistently positive trend is evident from the monthly employment gain figures, which depict an increase of approximately 160,000 jobs. Falling unemployment levels, ceteris paribus, signify increasing levels of disposable income and personal consumption expenditure.
The energy sector, whose fate is tied closely to raw material and basic need prices, would most likely perform well over the next few years. As the recovery efforts mature, inflationary pressures build, but the economic expansion helps the industry maintain solid demand.
A switch to contractionary monetary and fiscal policy is nowhere in the offing, given the lessons learnt from 1933, when the premature withdrawal of expansionary fiscal and monetary policy caused an already-fragile economy to dip into a second recession. This only indicates a stream of high disposable income and consumer spending, translating to a stream of high corporate profits for players, particularly in the price-inelastic energy sector.
The government's protection of local industries would make imports relatively expensive, and drive the local U.S. consumer, who is striving to return to their pre-recession net worth, to prefer the cheaper, locally-produced commodities.
However, there is no doubt that "growth is well below the historical norm for U.S. economic recoveries as persistent sources of economic weakness continue" to stall progress (Elwell, 2013, p. 7).
The stimulus is financed by federal debt, and the government will have to borrow funds from the public to service the increasing debt, in which case it would be competing for capital with the private sector in the crowding-out effect.
Changing demographic patterns show that more and more aging Baby Boomers, who use natural gas mainly for heating purposes, are moving to the warm western and central states. This could see the demand for natural gas fall significantly in the near future. However, cousin Edgar seems to have devised a way to cushion his business from falling demand — selling convenience items.
References
Board of Governors of the Federal Reserve System. Why are Interest Rates being Kept at a Low Level? Federal Reserve. Retrieved 12 June 2014 from http://www.federalreserve.gov/faqs/money_12849.htm
Elwell, C.K. (2013). Economic Recovery: Sustaining U.S. Economic Growth in a Post-Crisis Economy. Congressional Research Service. Retrieved 12 June 2014 from http://www.fas.org/sgp/crs/misc/R41332.pdf
Levine, L. (2013). Economic Growth and the Unemployment Rate. Congressional Research Service. Retrieved 12 June 2014 from http://www.fas.org/sgp/crs/misc/R42063.pdf
Multpl.com. (2014a). U.S. GDP Growth Rate by Year. Multpl.com Retrieved 12 June 2014 from http://www.multpl.com/us-gdp-growth-rate/table/by-year
Multpl.com. (2014b). 10-Year Treasury Rate by Year. Multpl.com Retrieved 12 June 2014 from http://www.multpl.com/interest-rate/table
Multpl.com. (2014c). U.S. Unemployment Rate by Year. Multpl.com. Retrieved 12 June 2014 from http://www.multpl.com/unemployment/table
NaturalGas.org. (2014). Natural Gas Demand. NaturalGas.org. Retrieved 12 June 2014 from http://naturalgas.org/business/demand/
Scully, G.W. (2010). Fiscal Policy and Economic Recovery. National Center for Policy Analysis Policy Report No. 322. Retrieved 12 June 2014 from http://www.ncpa.org/pdfs/st322.pdf
Williams, B.R. & Donnelly, J.M. (2012). U.S.. International Trade: Trends and Forecasts. Congressional Research Service. Retrieved 12 June 2014 from http://www.fas.org/sgp/crs/misc/RL33577.pdf
Chart1
4
4.2
5.7
5.8
5.7
5.3
4
4.6
5
7.7
9.7
9
8.3
7.9
6.3
Level of Unemployment (2000-2014)
Sheet1
Level of Unemployment (2000-2014) Series 2 Series 3
2000 4-2.4 2
2001 4.2-4.4 2
2002 5.7-1.8 3
2003 5.8-2.8 5
2004 5.7
2005 5.3
2006 4
2007 4.6
2008 5
2009 7.7
2010 9.7
2011 9
2012 8.3
2013 7.9
2014 6.3
Chart1
-1 5
2 12.5
12.5-18.5
-7 -6
-5 2
4.5 8
13 17
11 14
14 11
12 5.5
12 7.5
-17.5 -26
21 22.5
16 15.5
export growth import growth
Sheet1
export growth import growth Series 3
1998 -1-5 2
1999 2-12.5 2
2000 12.5-18.5 3
2001 -7 -6 5
2002 -5 2
2003 4.5 8
2004 13 17
2005 11 14
2005 14 11
2007 12 5.5
2008 12 7.5
2009 -17.5 -26
2010 21-22.5
2011 16-15.5
Chart1
6.52
5.12
4.42
-0.98
0.12
4.58
3.85
3.8
4.08
3.72
% GDP Growth Rate
% GDP Growth Rate from December 2005 to March 2014
Sheet1
% GDP Growth Rate Series 2 Series 3
---
Are you busy and do not have time to handle your assignment? Are you scared that your paper will not make the grade? Do you have responsibilities that may hinder you from turning in your assignment on time? Are you tired and can barely handle your assignment? Are your grades inconsistent?
Whichever your reason is, it is valid! You can get professional academic help from our service at affordable rates. We have a team of professional academic writers who can handle all your assignments.
Plagiarism free papers
Timely delivery
Any deadline
Skilled, Experienced Native English Writers
Subject-relevant academic writer
Adherence to paper instructions
Ability to tackle bulk assignments
Reasonable prices
24/7 Customer Support
Get superb grades consistently
Online Academic Help With Different Subjects
Literature
Students barely have time to read. We got you! Have your literature essay or book review written without having the hassle of reading the book. You can get your literature paper custom-written for you by our literature specialists.
Finance
Do you struggle with finance? No need to torture yourself if finance is not your cup of tea. You can order your finance paper from our academic writing service and get 100% original work from competent finance experts.
Computer science
Computer science is a tough subject. Fortunately, our computer science experts are up to the match. No need to stress and have sleepless nights. Our academic writers will tackle all your computer science assignments and deliver them on time. Let us handle all your python, java, ruby, JavaScript, php , C+ assignments!
Psychology
While psychology may be an interesting subject, you may lack sufficient time to handle your assignments. Don't despair; by using our academic writing service, you can be assured of perfect grades. Moreover, your grades will be consistent.
Engineering
Engineering is quite a demanding subject. Students face a lot of pressure and barely have enough time to do what they love to do. Our academic writing service got you covered! Our engineering specialists follow the paper instructions and ensure timely delivery of the paper.
Nursing
In the nursing course, you may have difficulties with literature reviews, annotated bibliographies, critical essays, and other assignments. Our nursing assignment writers will offer you professional nursing paper help at low prices.
Sociology
Truth be told, sociology papers can be quite exhausting. Our academic writing service relieves you of fatigue, pressure, and stress. You can relax and have peace of mind as our academic writers handle your sociology assignment.
Business
We take pride in having some of the best business writers in the industry. Our business writers have a lot of experience in the field. They are reliable, and you can be assured of a high-grade paper. They are able to handle business papers of any subject, length, deadline, and difficulty!
Statistics
We boast of having some of the most experienced statistics experts in the industry. Our statistics experts have diverse skills, expertise, and knowledge to handle any kind of assignment. They have access to all kinds of software to get your assignment done.
Law
Writing a law essay may prove to be an insurmountable obstacle, especially when you need to know the peculiarities of the legislative framework. Take advantage of our top-notch law specialists and get superb grades and 100% satisfaction.
What discipline/subjects do you deal in?
We have highlighted some of the most popular subjects we handle above. Those are just a tip of the iceberg. We deal in all academic disciplines since our writers are as diverse. They have been drawn from across all disciplines, and orders are assigned to those writers believed to be the best in the field. In a nutshell, there is no task we cannot handle; all you need to do is place your order with us. As long as your instructions are clear, just trust we shall deliver irrespective of the discipline.
Are your writers competent enough to handle my paper?
Our essay writers are graduates with bachelor's, masters, Ph.D., and doctorate degrees in various subjects. The minimum requirement to be an essay writer with our essay writing service is to have a college degree. All our academic writers have a minimum of two years of academic writing. We have a stringent recruitment process to ensure that we get only the most competent essay writers in the industry. We also ensure that the writers are handsomely compensated for their value. The majority of our writers are native English speakers. As such, the fluency of language and grammar is impeccable.
What if I don't like the paper?
There is a very low likelihood that you won't like the paper.
Reasons being:
When assigning your order, we match the paper's discipline with the writer's field/specialization. Since all our writers are graduates, we match the paper's subject with the field the writer studied. For instance, if it's a nursing paper, only a nursing graduate and writer will handle it. Furthermore, all our writers have academic writing experience and top-notch research skills.
We have a quality assurance that reviews the paper before it gets to you. As such, we ensure that you get a paper that meets the required standard and will most definitely make the grade.
In the event that you don't like your paper:
The writer will revise the paper up to your pleasing. You have unlimited revisions. You simply need to highlight what specifically you don't like about the paper, and the writer will make the amendments. The paper will be revised until you are satisfied. Revisions are free of charge
We will have a different writer write the paper from scratch.
Last resort, if the above does not work, we will refund your money.
Will the professor find out I didn't write the paper myself?
Not at all. All papers are written from scratch. There is no way your tutor or instructor will realize that you did not write the paper yourself. In fact, we recommend using our assignment help services for consistent results.
What if the paper is plagiarized?
We check all papers for plagiarism before we submit them. We use powerful plagiarism checking software such as SafeAssign, LopesWrite, and Turnitin. We also upload the plagiarism report so that you can review it. We understand that plagiarism is academic suicide. We would not take the risk of submitting plagiarized work and jeopardize your academic journey. Furthermore, we do not sell or use prewritten papers, and each paper is written from scratch.
When will I get my paper?
You determine when you get the paper by setting the deadline when placing the order. All papers are delivered within the deadline. We are well aware that we operate in a time-sensitive industry. As such, we have laid out strategies to ensure that the client receives the paper on time and they never miss the deadline. We understand that papers that are submitted late have some points deducted. We do not want you to miss any points due to late submission. We work on beating deadlines by huge margins in order to ensure that you have ample time to review the paper before you submit it.
Will anyone find out that I used your services?
We have a privacy and confidentiality policy that guides our work. We NEVER share any customer information with third parties. Noone will ever know that you used our assignment help services. It's only between you and us. We are bound by our policies to protect the customer's identity and information. All your information, such as your names, phone number, email, order information, and so on, are protected. We have robust security systems that ensure that your data is protected. Hacking our systems is close to impossible, and it has never happened.
How our Assignment  Help Service Works
You fill all the paper instructions in the order form. Make sure you include all the helpful materials so that our academic writers can deliver the perfect paper. It will also help to eliminate unnecessary revisions.
2.      Pay for the order
Proceed to pay for the paper so that it can be assigned to one of our expert academic writers. The paper subject is matched with the writer's area of specialization.
3.      Track the progress
You communicate with the writer and know about the progress of the paper. The client can ask the writer for drafts of the paper. The client can upload extra material and include additional instructions from the lecturer. Receive a paper.
4.      Download the paper
The paper is sent to your email and uploaded to your personal account. You also get a plagiarism report attached to your paper.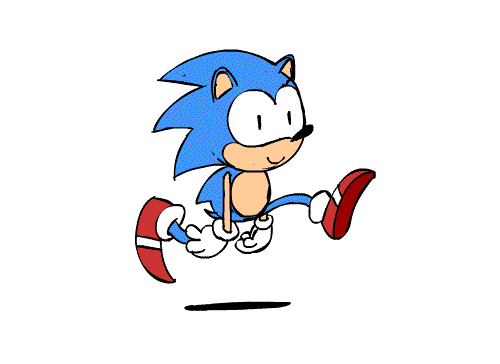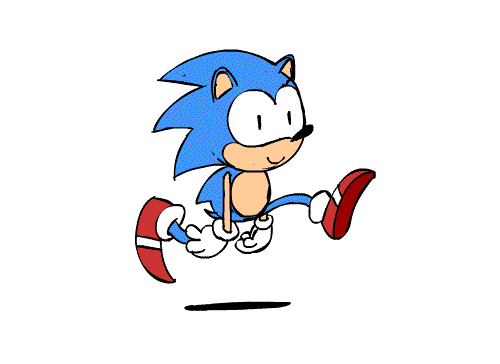 PLACE THIS ORDER OR A SIMILAR ORDER WITH US TODAY!!!
---