Effective Policies and Procedures Can Affect Truancy Rate
50
Policies and procedures perceived by school leaders
to reduce truancy in a public charter school
Alix Desulme
B.A (St. Thomas University) 2004
M.S (St. Thomas University) 2006
A Proposal Presented in Partial Fulfillment
Of the Requirements for the Degree of
Doctor of Education
University of New England
October 15, 2017
Chapter 1
Introduction
Student truancy is a growing problem in the United States. Over the last twenty years the truancy rates have grown nationwide with the highest rates in inner cities (Jacob & Lovett, 2017). Research indicates that student truancy leads to potential socially deviant behavior in adulthood (Dronkers, Veerman, & Pong, 2017). Many students who are absent for prolonged periods are more likely to perform poorly academically, risking failure in classes and facing disciplinary action. Characteristics of schools with high truancy rates are use of only punitive truancy programs, lack of alternative study options for suspended students, and lack of counseling and tutoring (Bye, 2010). There are schools that have been doing well in maintaining low truancy rates, however. Those schools give students the option for tutoring, allow distance learning for suspended students, and take on a mixture of punitive and non-punitive measures (Duarte & Hatch, 2014).
With a national ranking of 764 and a Florida ranking of 66, Charter Secondary School is considered one of the best high schools in the state regarding student attendance rates and overall school participation. The school has a low truancy among minority students, which is a notable and distinctive quality, making it an anomaly in the surrounding area. Such a quality will be analyzed in depth in this paper along with the various possible reasons for the students willingness to attend class regularly and what methods are employed by school staff to keep the school environment positive because truancy rates are so low compared to other schools in the area and nationwide.
First established in 2005, Charter Secondary School of Miami Shore is a public charter school built on the Barry University Campus, sitting on 5 acres of property. It is in Miami Shore, an area of Florida. The current enrollment number stands at 599 and the campus type is suburban. The school mascot are the Hawks. Rate A as a college preparatory school, the school holds a municipal charter via Village of Miami Shores that serves students from grades 6-12 (Charter Secondary School of Miami Shores, 2007).
In its early history, Charter Secondary School was originally a middle school established in 1997 under the name, Miami Shores/Barry University Charter School. The nine portable structures that comprised the school served as an alternative for Miami Shore students that would otherwise attend Horace Mann Middle School (Charter Secondary School of Miami Shores, 2007). However, after 8 years, the school secured more funding and in 2005, renamed the school. The school gained a permanent structure thanks to the donations given by the citizens of Miami Shores and additional funds from the North Dade Medical Foundation.
DCS draws funds from two separate streams. One part of the funding comes from a bond issue approved by Village residents and a large two-year grant given by the North Dade Medical Foundation for FY 2006 and 2007. DCS raises the remainder of its operating expenses from the state through its FTE funding (a set amount for each student in the classroom per day) and through the collection of student fees for such things as materials and trips (Charter Secondary School of Miami Shores, 2007).
The school has 31 full-time teachers for a student population of 598 students that reflect a ratio of less than 20 students per teacher (19:1) (USNEWS, 2017). The percentage of economically disadvantaged students lies at 33% with minority enrollment of 83%. Although class attendance is high and the percentage of students who tested for AP exams at 81%, the percentage of students who pass the AP exams is 47%, or less than half. English and Mathematic proficiency levels lie at 70% and 68% respectively, which is above the district and nationwide average (USNEWS, 2017). With a College Readiness Index of 48.8, the school has room for improvement.
While students earn average test scores, overall, students who attend Doctors perform better than students at other schools in its district. The district average for English proficiency is 50% and Mathematic proficiency at 37%. The district average for college readiness is at 44.7 and this is out of 113 schools and 113, 242 students (USNEWS, 2017). With a graduation rate of 98%, Charter Secondary School of Miami Shores has a lot going for it regarding positive aspects and student interest.
Understanding the Reasons for Truancy
There are several reasons for truancy and they are often complex and varied. Some pertain to a negative school environment, student behavior, family economic status, mental health problems, to name a few. A negative school environment can cause problems for students wishing to learn. Unlike Charter Secondary School, classrooms across the Miami often have large classrooms for example, making it difficult for students to pay attention in class and receive attention necessary for understanding the curriculum (Losen, 2015). If for example, a student has questions or needs examples for a specific assignment in class, the teacher may not have the time or patience to deal with that student when he or she must deal with 29 other students all needing the same level of attention.
Many schools across the country have strict policies regarding disruptive student behavior that could land a student under suspension or even, expulsion. Several factors could cause disruptive behavior among students (Losen, 2015). One common reason is poverty. high levels of poverty have a negative effect on school behavior. This is attributed largely to the chronic and acute stress experienced by students living in poverty. The exposure is associated with externalizing behaviors that are disruptive in school settings (Hutcheson, 2014, p. 1). Students facing poverty may be part of an unstable household. They may endure problematic and abusive parents, and have to deal with lack of resources. These students need a chance every now and then to learn from their mistakes and receive the help and resources that could make a positive difference in their lives. Instead, they are suspended or expelled and not given a chance to improve. High rates of suspension can lend to a higher rate of truancy. The bifactor structure reflected a general factor of Problems in Behavioral Engagement and two group factors: Problems in Social Engagement and Problems in Academic Engagement (Barghaus et al., 2016, p. 154). Researchers note students often may not have problems academically, but instead socially. They may not feel comfortable engaging with other students due to fear of judgement or inability to properly socialize. Providing students with the tools to both engage socially and academically can allow for a higher percentage of academic-based positive outcomes. Student interest may also play a key role in truancy (Dronkers, Veerman, & Pong, 2017). This is because suspensions and expulsions may impact student interest in a negative way. When students receive suspensions, they have no access to the schoolwork. When the suspension ends, depending on how long the time out of school was, they may have increased difficulty catching up with the class.
If there is no option to complete school work, and they cannot go to school or contact the teacher for assignments, it may put these kinds of students at an automatic disadvantage. This is especially the case if they have a hard time academically already. To fall behind in schoolwork when the student has experienced low grades could setback a student and could end up in having failures in classes. By exploring incentie theory of motivation and research showing the connection between expulsion/suspension, interest, and truancy, the hope is to offer clarity in why truancy rates are high and what can be done to counteract it. These problems: negative school environment, student behavior, family economic status, mental health problem (Dronkers, Veerman, & Pong, 2017) (Dembo, Wareham, Schmeidler, Briones-Robinson, & Winters, 2014) must be addressed for truancy programs to be effective.
The scope of the problems associated with truancy is large. For the purpose of this study, the specific focus will be school-based policies and procedures that may mitigate or reduce truancy. Without a proper synthesis of the reasons surrounding the problem, there will be limited understanding about how to approach the study. Therefore, it is important to state the scope of problem to define the focus and improve the quality of the study.
Statement of the Problem
Truancy rates in the United States are a growing problem (Monahan, VanDerhei, Bechtold, & Cauffman, 2014). Whether a student is absent due to a suspension or because they willingly choose to be absent, the problem has become worthy of research and possible intervention. Truancy rates are higher in schools with low socio-economic status (Dembo, Wareham, Schmeidler, Briones-Robinson, & Winters, 2014).
The problem addressed by the study is:
Educational leaders may have implemented policies and procedures in public charter schools, but documentation about which are most effective and why they are is largely absent. Current policies have enabled higher truancy rates due to the zero-tolerance aspect that enables harsher and stricter punishment of student behavior. Since the 1990s, implementation of zero tolerance policies in schools has led to increased use of school suspension and expulsion as disciplinary techniques for students with varying degrees of infractions (Monahan, VanDerhei, Bechtold, & Cauffman, 2014, p. 1110). When students are suspended, or expelled for their behavior, they may have a tougher time catching up in school and succeeding in their academic endeavors. This can lead to other problems down the line as students mature and become adults.
Research suggests the experience of suspension of expulsion could lead to illegal behavior that is associated with a criminal record. Being suspended or expelled from school increased the likelihood of arrest in that same month and this effect was stronger among youth who did not have a history of behavior problems and when youth associated with less delinquent peers (Monahan, VanDerhei, Bechtold, & Cauffman, 2014, p. 1110). When schools expel and suspend students, adding to the truancy rates of the school, negative behaviors may increase. The zero tolerance policies of schools have become the main cause for concern in these growing cases of suspension and expulsion. Therefore, policies need to be changed to address this problem. To do so, one must examine schools like Charter Secondary School to determine what steps to take to make a positive change. Although truancy does not directly lead to crime, it often has a high correlation.
Purpose of the Study
The purpose of the study is to understand school leaders perspectives about whether effective policies and procedures reduce truancy and improve student attendance. By interviewing key staff in Charter Secondary School, a public charter school with low truancy levels, information on effective policies and procedures can be gathered. These findings may provide a better understanding of what school leaders in other schools can do to improve truancy.
Attendance plays a large part in facing suspension and performing well academically. Research about truancy reduction suggests students with more attendance options may be able to overcome difficulties that contribute to truancy. Effective school policies that improve attendance may contain processes and options that provide such support and variability. Without understanding such aspects, little help could be generated and implemented to help students in need and help them avoid high truancy rates.
This area of research will be explored in the interview section and results. Charter Secondary School has better attendance and better academic performance compared to all the other schools in the district (on average). Furthermore, most of the students are minority or non-white. This school is a perfect starting point for investigation into effective school policies. A look into other successful schools should provide a measure of effectiveness needed to understand better what strategies can improve attendance. It can also show how other schools handle things like minority majority and location of school like an urban, rural, or suburban setting.
Research Questions
1. What may be the cause of truancy in students?
2. How does incentive theory play a role in understanding school truancy?
3. What are the effects of punitive or non-punitive truancy programs on students?
4. What are successful truancy programs doing that has led to reduction in truancy?
5. Why are some truancy programs unsuccessful at reducing truancy?
The research needs to delve into understanding the reasons behind truancy. For there to be solutions to the nationwide truancy problem, research must be directed towards evidence that explains motivations behind truancy behavior and what aspects of truancy programs help eliminate such behavior. By developing a clear idea of school truancy and why students become truant, the hope is to develop evidence-based practices that reduce school truancy in students. A myriad of school programs exists for truancy, but the reality is, not many are effective.
Qualitative Studies and Interviews
The study is a qualitative one that focuses on the use of interviews to collect qualitative data. The interview has today become one of the most widespread knowledge-producing practices across the human and social sciences in general and in critical psychology more specifically (Brinkmann, 2014, p. 1008). Interviews can range from formal interviews or informal interviews. They can be done face-to-face, over the phone, or over the internet. Formal interviews have a structure to them where the researcher asks a question and the participant answers. However, in informal interviews, there can be discussion and does not have to stick to the questions asked. Most qualitative interviews have some structure to them and are labeled, semi-structured. Most qualitative interviews, however, are semi-structured. In a semi-structured interview, the researcher provides some structure based on her research interests and interview guide but works flexibly with the guide and allows room for the respondents more spontaneous descriptions and narratives (Brinkmann, 2014, p. 1008).
There is a need to understand from the staff or school leaders perspectives that work at Charter Secondary School why the policies at the school work. To understand what improvements have been made and what kind of school environment such policies promote, this can give a good picture of what is being done to achieve positive outcomes for the student population attending. Similar studies using interviews have gathered a significant amount of insightful information that allows for the ability to answer important questions.
Using fixed effects regressions and controlling for truancy peer group effects, we observe that truancy (measured as both a discrete dummy variable and a continuous count measure) positively correlates to early school leaving. A truant has a 3.4 percentage points higher risk of leaving school without a qualification (De Witte & Csillag, 2012, p. 549).
The policies surrounding truancy programs and how academic staff react allow for themes discovered through the interview process to then be compared to themes found in the literature review to see if there is a universal theme or concept being applied that leads to successful academic performanceby students and good attendance records. It is important to allow students and staffers to give their opinions as well as enable discussion of what caused the positive or negative opinion. This will allow for easier analysis of responses.
Conceptual framework: Organizational structures and leaders vision
The idea that truancy is a complex problem allows for focus on the various narratives incorporated in attempts at understanding and resolving the problem. So many different avenues point to potential solutions, however, experience denotes negative or positive outcomes. Therefore, the leaders vison of the selected school and of successful truancy programs, will allow for a scope of what may be valuable towards reduction of student truancy rates. Within the conceptual framework lies the theoretical framework, incentive and motivation.
An important theory that will be explored in this paper is the incentive theory of motivation. people are pulled towards behaviors that offer positive incentives and pushed away from behaviors associated with negative incentives. The incentive theory suggests that people are motivated to do things because of external rewards (Rehman & Haider, 2013, p. 141). If students are incentivized to attend class by receiving a reward, this may be a crucial part missing in schools with high truancy rates and may explain the downward spiral of some students when they are punished severely for being absent. Charter Secondary School has non-academic awards that they give out to students who are respectful and have good attendance records. These could be incentives for students to continue attending class. The schools attendance procedure is strict, but allows for evaluation of the reasons behind a students absence. Such consideration for a student allows for room for the student to resolve his or her problems and continue going to school. One rule, is that if a student misses an x amount of days, they will have the same amount of days to make up the assignment. Although this may be difficult to accomplish, it does leave some wiggle room for students, thus increasing their motivation to continue following the rules of the school.
Assumptions
The main assumption that guides this study is that truancy policies and procedures are the cornerstone for reduction in truancy rates. Other assumptions include the notion that higher rates of truancy lead to poorer academic performance. When students fail to attend class voluntarily, they put themselves at greater risk of performing poorly in school. This can happen due to their inability to keep up in school and lack of motivation to complete assignments. They may be unwilling to attend school due to mental health problems, an unstable home life, or physical health conditions. Another assumption is that students living in poverty and minority students may have a more difficult time with school due to a turbulent home life and dealing with institutionalized racism. Although this is not a topic that will be covered in-depth in this paper, it is important to recognize the difficulties that come from lack of resources and potentially being a minority, and see how that could affect truancy rates. This could lend to creation and implementation of even more effective school policies that can ultimately reduce truancy rates and maintain them low in the future.
Limitations
The study will be limited to one public charter school. the Doctors Charters School. This is because of the need to understand what the school does and then compare that information to other successful schools. Another limitation is the number of people to interview for the study. Because the interview is qualitative and in-person, not many people can and will be available to answer questions. The study is also limited to the schools within the United States. The literature review will only examine how American schools handle truancy and polices that either decrease or increase truancy rates. The final limitation is parents. Although parental opinion may be helpful, it would be better to leave the interviews to students and staffers with parents giving permission to the student to speak. No other limitations are noted.
Scope of the Study
The study is qualitative, and will use interviews with school staff to collect data. Interview transcripts will be analyzed to identify underlying themes from respondents of the Charter Secondary School. By asking questions the hope is to understand what effective policies are in place that allows for better attendance rates than other schools in the district. Interestingly, the school also fares better regarding academic scores and has a high graduation rate. If location plays a part (it is in a suburban area), this should be explored via the interview questions to gain a better understanding of all aspects of effective policy within the school.
The literature review provides a foundation, the interviews provide the data. Aside from the qualitative interviews, the literature review will serve as a comparative guide to not only base some of the questions, but also compare the data garnered from the interviews. If other successful schools have similar policies in place, this could serve as a potential standard that can applied nationally to help decrease truancy in all schools throughout the country. The literature review will also serve to provide examples of policies in school with high truancy rates to see what should not be done. The results will also be discussed within the context of potential modification that can be made to help improve attendance rates and academic success of students even further.
Ultimately, it is important to acknowledge what Charter Secondary School has to offer and see whether that can serve as a gauge for other schools in the district, any maybe, in the country. Although the qualitative study is small, only including six students and four staff members from the school, it may provide the kind of insight that cannot be gathered elsewhere. Use of databases available to highlight nationwide truancy rates may also be used, again as a comparative tool.
Significance
The study can be an important step in learning what is workable for schools aimed at reducing truancy among students and what is not. Furthermore, findings may lead to this school and others standardizing effective programs and policies. Public schools across the United States need to know that they can have the knowledge to improve their student populations academic progress and attendance. First, however, they need to see the information that proves certain policy implementations work and are worth the time, money, and effort. Like evidence-based practice in nursing, staff need to see evidence of policies that have already been enabled and implemented that have led to the success of students and the improved rates of attendance.
While it helps seeing the statistics of a successful school like Charter Secondary School, it is even more significant if schools see the steps it took to reach that level of success. Then that collected information can be compared to other schools as to identify what core principles and actions have been used to achieve such a positive result. Growth and positive outcomes can only come from tested and approved practices. The conceptual framework will work as a guide to see and understand if assumptions and hypotheses can be proven or disproven via comparison and analysis.
Researchers need to continue their pursuit of information and analysis to offer potential guidelines and directions for schools that need it. The growing problem of truancy in the United States requires a thoughtful and considerate assessment of ongoing issues. These issues will continue to remain prevalent unless action is taken. Action cannot be taken unless there is sound research and evidence behind it.
Lastly, studies like the one here offers an anchor point to investigate other aspects of school life, school environment, and student behavioral problems. If students have poblems due to struggles with sexuality, gender identity, or even political affiliation, this could also be investigated in future studies. The results could then be used to spearhead changes in policies in the near future, leading to continue progression towards a safe and positive school environment.
Definition of Terms
The terms utilized in this study are detailed below.
Truancy When a student stays away from school without a sufficient reason; can be also labeled as absenteeism. Days suspended may be included in truancy rates.
Charter School (in the United States) a publicly funded independent school established by community groups, parents, or teachers under the terms of a charter with national/local authority.
Expulsion Meaning permanent withdrawing/exclusion, when a student is banned or removed from a school system/university due to consistent violations of an institution\\\'s rules. However, it can also be for a single offense of fitting harshness in extreme cases.
Suspension Regarding schools, suspension (a.k.a. temporary exclusion) is an obligatory leave given to a student as a method of penalty that can last anywhere from a single day to as long as several weeks, where a student cannot attend school or step foot inside the school (Kaufman & Kaufman, 2013).
Conclusion
In conclusion, truancy rates are a growing problem in United States schools. Charter Secondary School is one school that aims to reduce truancy rates and have done so according to recent statistics. By exploring Charter Secondary Schools school policies and other school policies that increase or decrease truancy rates in Florida the study hopes to understand what may cause truancy in schools and what reduces it. If better and improved handling of student issues is the solution to truancy, it needs to be explored. The next section is a literature review. The literature review will focus on important policies already in place in other schools and how these policies could be similar or different to Charter Secondary School along with the negative effects of high truancy rates and the cause of these rates in schools.
The next section allows one to see through recent literature, the significance of truancy and how it connects school measures with student behavior. Some schools take punitive measures towards truancy, others take non-punitive, and still more take a mixture of both. Why are such measures adopted? The aim is to understand this and why students are truant. There are several factors that can be at play from environment to mental health, and so forth. The literature review will bring into context more of these aspects.
With so many schools throughout the country experiencing high truancy rates, what does Charter Secondary School do that enables high attendance among its student population? What policies has the school adopted to support a positive environment that motivates students to attend school and learn?
Chapter 2
Literature Review
Roadmap: This literature review will focus on several key topics because many reasons contribute to truancy. These are: addressing school truancy, school-based programs, punitive/non-punitive truancy programs, student and family characteristics, parental engagement, tackling the school truancy problem, types of programs like school-based programs, problems with current truancy programs, characteristics of successful truancy programs, and theoretical framework: Incentive Theory of Motivation. The hope is to illuminate the way towards understanding the problem of school truancy and ways to reduce it.
(I cant include natural disasters as I feel that is its own topic and too extensive to just briefly cover.)
Introduction: Addressing School Truancy
Student truancy has become a major issue schools try to tackle. Therefore, to improve truancy the need arises to research and cultivate worthwhile strategies to reduce negative behaviors that lead to truancy. However, there is also a need to understand why students are truant in the first place. Poverty and negative school environment are issues that have raised concern for the likelihood of truancy in students. This section hopes to illuminate the issue of student truancy. It becomes difficult to identify the costs of benefits of various measures. Those that fall into the punitive discipline is necessary because traditionalist views believe adherence to rules leads to positive outcomes. Those in the camp of nonpunitive discipline desire to demonstrate how giving students options can lead to better results not just in truancy rates, but the personal growth of the student. With all the strategies and methods available, it can be difficult for school leads to determine what mixture of punitive and nonpunitive discipline will work. The desire is to show the success of programs and/or schools that have enabled a reduction in truancy rates as well as policies in effect that increase truancy rates to demonstrate how to improve student truancy.
School-based Programs
Aside from creating a stronger connection to community, another way schools can and have helped decrease truancy rates is through truancy reporting. Truancy reporting allows students to be assessed to see if they are high-risk. Because truancy can have a profoundly negative effect on students in the long term, schools have begun becoming more stringent on truancy reporting. A truant has a 3.4 percentage points higher risk of leaving school without a qualification (De Witte & Csillag, 2012, p. 549).
The researchers note that because truancy reporting allows for better assessment of at-risk youth, it can provide a means of identifying potential problems with student early on. This makes truancy reporting a preventative measure. Such a preventative measure appears to have positive effects on students at risk. . The idea is straightforward: if students are better monitored with respect to truancy, schools can identify more easily students at risk. The results indicate that improved truancy reporting significantly reduces school dropout by 5 percentage points (De Witte & Csillag, 2012, p. 549).
To jumpstart the process of helping students, schools must figure out ways to help students connect to their community. Then, a preventative measure used to help identify at-risk youth, so they can have interventions that can lead to positive educational outcomes (De Witte & Csillag, 2012). Schools like the one used for this study and those like it, already have in place a robust truancy reporting protocol. The rules within this protocol show that students cannot be absent more than a few days or the school will be involved and will contact the students household.
More research should be dedicated to how preventative measures can expand to include other ways to assess for at-risk behavior. This can include lateness for class, missed homework assignments, and so forth. If this can be done, this may further allow for a greater assessment of potential truancy problems in the future. Applying research to practice is popular in healthcare, perhaps it can also become popular in education as more information comes out on hot button topics like student truancy.
Punitive
Punitive measures for truancy can be seen through the introduction of third-party policing in schools. Third-party policing is an approach to crime prevention and control involving the police partnering with organizations or individuals to prevent or reduce crime problems (Nitschke, Mazerolle, & Bennett, 2014, p. 5211). Relying on available criminal, regulatory, or civil laws and rules (legal levers) that allow third parties to take accountability, partially, for control of crime, it creates an environment where apprehension of problem students is feasible. This may help schools deal with the growing delinquency in students, but may also make it easier for students to become part of the criminal justice system at an early age.
Punitive measures can also be costlier. This is because punitive measures lie expulsion or suspension can further increase the likelihood of students being truant and performing poorly academically (Shelton, 2014). Students must be guided towards a positive outcome and that means reducing the belief that punitive measures will keep students from being truant. Although short-term results may indicate reduction, the long-term effects could be more negative and long-lasting (Shelton, 2014). Shelton mentioned that students who face punitive measures may have a higher chance of committing crimes versus those who faced non-punitive measures.
While some research suggests police-intervention regarding truancy can help students in that parents are more aware of what happens to them, there are still many factors to consider in relation to efficacy. For example, police-intervention may lead to higher parental awareness, but also increased potential for truant students to end up in the juvenile criminal justice system (Mazerolle, Bennett, Antrobus, & Eggins, 2017). A mixture of both punitive and non-punitive measures may be most beneficial in tackling the problem of truancy.
Non-Punitive
Punitive measures for truancy have their place in schools. However, research shows non-punitive measures are also useful and offer a chance for students to improve and remove some of the stigma attached to past mistakes. Successful protocols integrate flexibility into standard methods to help the school, family, and student. Such programs understand individual students needs and do whatever is essential to assist the family and student involved in truancy (Mallett, 2015).
One study in Australia aimed to understand truancy and the effects of truancy to generate programs that allowed for effective measures at reducing truancy rates among students (Taylor, Gray, & Stanton, 2016). This shows that with proper research, non-punitive options are feasible. However, they must be done in conjunction with significant research that allows a better understanding of the needs of students who participate in truancy. The expectation is that non-punitive measures are more effective than punitive measures. However, if there is no significant difference, non-punitive measures must be assessed for efficacy. Haight, Chapman, Hendron, Loftis, & Kearney (2014), demonstrated how non-punitive measures like a truancy program may not work if a key process is not implemented. Meaning, if there is no skill-building aspect to the program like tutoring, the chance for truancy to decrease declines.
Student Characteristics
Truancy can have a lasting impact on the life of a student. School dropout has been extensively studied in the literature as a correlate of negative life outcomes. A precursor to school dropout is truancy, the unexcused or illegitimate student absence from school (Rocque, Jennings, Piquero, Ozkan, & Farrington, 2016, p. 592). Students may be absent or truant due to a multitude of reasons. Researchers identified through a few examined studies, that students who are often more truant than others, may be more involved in crime.
Such involvement points to the negative correlation of truancy and later life outcomes like delinquency and crime. The researchers also state truancy can lead to problem drinking. Results indicate that truancy has long-lasting associations with negative life outcomes, especially for non-violent crime and problem drinking (Rocque, Jennings, Piquero, Ozkan, & Farrington, 2016, p. 592). If addictive or criminal behavior leads to truancy and truancy can further lead to addictive or criminal behavior, it seems a cycle that just feeds itself with negative overall behavior. This is important to know because students experiencing addiction problems or becoming involved in delinquent behavior can receive help to not only keep them from engaging in such risky actions while also positively contributing to reduction in truancy rates. Essentially, the notion that for there to be a reduction in truancy rates, schools must help students deal with the negative behaviors they are engaging in, outside of school.
These negative behaviors could come because of negative experiences. From bullying to poor academic performance, students often experience stress that could be detrimental to their academic success. Birkett, Russell, & Corliss, (2014) observe the role sexual-orientation disparities have on students in relation to academic achievement and truancy. Through the utilization of pool information, they identified being part of the LGBT group affected rates of truancy and academic performance. LGBT-identified youths reported significantly elevated odds of truancy and low grades (odds ratios?=?1.63.2; all P?
With the negative correlation being higher truancy rates and poor academic performance with confusion or identification of LGBT, this led the researchers to examine victimization indicators and the struggle with identifying with a sexual minority (Birkett, Russell, & Corliss, 2014). They also made the connection between early disparities and lifetime behavioral risks, feeding into the first articles idea of truancy and negative behaviors leading to a prolonged state of negative outcomes. As early disparities in academic achievement and school engagement have indicated a lifetime of increased health and behavioral risk factors, early intervention targeting school victimization is necessary (Birkett, Russell, & Corliss, 2014, p. 1124). For there to be any kind of improvement in the lives of these students, the first step would be to help them get out of the role of victim and help them collect the resources necessary to combat these stressors and the feelings that come from being in the minority or having limited access to resources.
Future research can help identify other causes of truancy. This next point has been shown in the literature. For example, transgendered students may be more prone to mental health issues (citations). Mental health issues in general could lead to negative behaviors such as absenteeism in school. To explore these things would help lessen the gap in literature that often fails to focus on the true causes of truancy amongst students.
Going back to victimization and how being a victim can have a profoundly negative impact on a students academic performance and truancy, another article aims to see the education outcomes for students who identify as part of LGBTQ and those who do not and how that plays in their academic outcomes. Through a survey involving participation of over eleven thousand students, researchers identified that LGBTQ students experienced academic disparities and were more likely to be victims than those who were not LGBTQ. Victimization partially mediated these differences between LGBTQ and non-LGBTQ youth. These results highlight the role of victimization in partially accounting for academic disparities between LGBTQ and non-LGBTQ youth (Aragon, Poteat, Espelage, & Koenig, 2014, p. 1).
Victimization can come from families or people outside of the family. For example, if a student experiences physical abuse in his or her home, this may have a negative impact on the students mental wellbeing. This can then be expressed through negative behaviors like truancy. Therefore, family characteristics are also pertinent in understand truancy among students.
Family characteristics
Possible reasons for why students engage in such behaviors can stem from family environment. This means household income and number of parents in the home. Students with high truancy rates often come from impoverished backgrounds. These impoverished backgrounds may include single parent households. Researchers identified single parent households may contribute to poor math performance. individual truancy of pupils fully explains the relationship between living in a single-mother family and math performance (after controlling for confounding factors, suchas parental socioeconomic status) (Dronkers, Veerman, & Pong, 2017, p. 1). As research moves forward into identifying the causes of truancy, more is revealed concerning school performance and truancy.
If a student comes from a single parent household, the stress of having limited or no access to resources could hinder academic performance. Poor academic performance could lead to decreased motivation to perform in school, leading to negative behaviors, that could then lead to higher truancy rates (Dronkers, Veerman, & Pong, 2017). When attempting to cope with the problems students have in relation to why they are absent from school, it may be important to adopt nonpunitive measures aimed at helping these affected students perform better in school. Positive academic performance may increase motivation for these students to attend school regularly and reduce truancy rates.
What has been identified thus far is that sexuality disparities and income disparities seem to be of keen interest in recent literature. These could be the ultimate causes of some of the mental health problems experienced by students who engage in negative behaviors like truancy (Aragon, Poteat, Espelage, & Koenig, 2014). If this is the case, it begs to consider how schools can alleviate the burden these students have and remove them from the role of victim. Should schools aim to reduce truancy rates, they would have to tackle these disparities in a meaningful and effective way.
It was earlier mentioned in the previous section, that nonpunitive measures must be aimed towards helping students deal with these disparities. Further research could be aimed towards how effective skill building is and additional resources towards improving academic performance. For example, a potential avenue could be providing these at-risk students with extra study time after school. Yet, to properly help it is best to determine what the other effects of disparities among students can produce like learning disabilities.
In an urban middle school. It was discovered that students demonstrated increased risk due to emotional disturbances and/or learning disabilities. Students with serious emotional disturbance and learning disabilities demonstrated amplified risks of being classified in the Chronic or Rising subgroups, which show chronic or incremental upward truant trajectories over time (Chen, Culhane, Metraux, Park, & Venable, 2015, p. 1066). Learning disabilities has been covered across several areas of disciplines. However, when it comes to truancy, it should be further investigated because it can have a negative effect on a students academic performance and truancy rates. Although some learning disabilities are easy to identify, some like dyslexia, can be difficult to recognize leading to a students inability to cope with the added stressor (Chen, Culhane, Metraux, Park, & Venable, 2015).
It seems daunting to take into consideration these potential issues and identify a universal solution that could help students and reduce truancy rates. However, more and more schools are taking the steps necessary to pursue positive outcomes for their students. From increased after-school time to programs aimed at skill-building, schools and researchers have in place or are suggesting solutions that could deliver and potentially improve a way for students to handle disparities regardless of what they are, so they can have better educational outcomes. This next section will deal with the ways schools and researchers try to combat truancy by tackling the problems that cause it.
Parental Engagement
Parental involvement or parental engagement can play a key role in truancy behaviors in students according to McNeal Jr (2017). In a recent study, the results confirmed parent engagement not just with their children, but with the schools affects student achievement in an indirect manner. Findings confirm that parent-child and parent-school involvement practices differentially influence student attitudes and behaviors, thereby indirectly affecting student achievement to varying degrees (McNeal Jr, 2017, p. 564). According to McNeal Jr (2017), when students engage in truancy behaviors and parents are not there to assist them, they do not regard their actions with the level of severity that is needed. The results show truancy may not be seen as a major issue and thus students engaging in truancy may not assume responsibility for their actions, increasing the likelihood of ongoing truancy.
Parental engagement can also come in the form of emotional bonds according to Kim & Page (2013). This is due to the enhanced capacity of the children to develop proper emotional regulation. Implications for truancy intervention programs for high-risk elementary school children include more focused attention to the importance of childrens developing capacities for emotion regulation and the child-parent bond (Kim & Page, 2013, p. 869). By the researchers providing the potentiation for origins of emotional regulation through correlation of parental engagement, it shows how negative behaviors like truancy arise. This research suggests schools should aim to provide avenues for parental engagement to occur for the betterment of the student.
Tackling the Problem of Truancy
Programs are aimed at enabling positive outcomes among students. These programs can be wholistic in nature or they can be simple in their focus. By schools implementing programs, the aim is to decrease potential disparities and improve specific outcomes like truancy.
Programs That Have Been Studied: Wholistic Programs
Researchers and schools have begun assessing the truancy problem and discover ways of effectively handling and reducing truancy rates. One study involved 821 Finnish junior high school students. They discovered family and teacher support played an important role in reducing truancy among students. Teacher and family support were positively associated with student behavioral engagement, which in turn was negatively associated with truancy. Behavioral engagement mediated the associations between teacher and family emotional support and truancy (Virtanen, Lerkkanen, Poikkeus, & Kuorelahti, 2014, p. 201). When students feel attachment to their family or their teachers, they suggested this can play a positive role in reducing truancy rates. Attachment is labeled as behavioral engagement.
If a student feels a connection to his or her family, they are more willing to follow the rules set in place for them (Virtanen, Lerkkanen, Poikkeus, & Kuorelahti, 2014). This is because they have greater awareness of the expectations placed on them through the communication that comes from attachment. Students experience disparities that could place them in the role of the victim. Victims may not feel attached to anyone or anything and that could lead to risky behavior.
When risky behavior continues, it can perpetuate the cycle that leads to higher rates of truancy. The first step to reducing truancy among students is to provide for them the chance to reconnect with their community. Whether that is connecting with their family, teachers, or peers, this can help begin the process of creating positive outcomes for students that can then lead to reduced rates of truancy. This is an important initial step schools can take to improve student academic performance and truancy.
Tackling the problems of truancy
Losen in a book about closing the educational gap, explains how schools can produce positive results in relation to truancy, by adopting methods that promote better recognition of at-risk behavior and ways to address said behavior in a positive, non-punitive way. Similar to the previous article, Losen posits that the approach to invest in dropout-prevention programs may prove not only cost-effective but will allow for further tracking of discipline among students.
One approach that might prove cost-effective is investing in dropout-prevention programs that are linked to tracking discipline. To do this, educational administrators wuld need to identify students who are at risk for receiving frequent disciplinary sanctions by monitoring the number of classroom and office discipline referrals these students receive. Students who receive a number of discipline referrals should be included in two distinct types of dropout-prevention programs adopted by the school: a drop-out prevention program that focuses on gaining the academic schools needed for school success and a dropout-prevention program that fosters school engagement by building positive relationships with meaningful adults in the students school (Losen, 2015, p. 70).
If schools perform with these guidelines in mind; it further supports the need for skill-building and tracking discipline, along with allowing students to form attachments, that can allow for overall improvement among students experiencing issues and becoming more and more truant. Prevention and connection are key themes in the fight to reduce truancy rates in schools. Students cannot improve if they do not feel connected. They cannot be helped if they are not recognized as at-risk, and they cannot succeed if they do not have the skills necessary to perform well academically.
Programs aimed to help with one or all of these steps can greatly reduce truancy rates. A 2014 study examined a case study that saw the positive effects a federally funded program can have on truancy rates. Sixty-four federal Elementary and Secondary School Counseling (ESSC) program grants were awarded in 2009. One awarded school district implemented a comprehensive school counseling program based on the ASCA National Model at three high-needs elementary school (Duarte & Hatch, 2014, p. 71). These grants allow for additional counseling-based programs that created a positive environment for students who were truant before participation in the program. The counselors were able to help the students and the truancy rates of those schools decreased.
Federal funding of such programs may not be a realistic option for many schools throughout the United States. Even if these measures prove to be more cost-effective in the long run, due to the unstable economic climate of the United States in recent decade, schools do not receive the help they need to enact these kinds of programs. Research towards improving truancy should also include ways to improve truancy that are low to no-cost. From the current information available, schools have adopted various kinds of programs to help decrease student truancy rates (Duarte & Hatch, 2014). Wellness programs for example, are gaining popularity in business. It is interesting to see the shift of inclusion of these programs in schools. Wellness initiatives could become the new way of tackling student truancy.
Types of Programs
While counseling services can help students at-risk, there are other ways to promote connectivity and skill-building among students. One such method is wellness. An article on the San Franciscos Wellness Initiative demonstrates how focus on wellness can improve truancy, expulsion and suspension rates (Hutcheson, Pylypchuk, & Georgetown University, 2017). Earlier in the previous section, disparities also included limited access to resources. If students receive increased access to resources in the form of wellness programs, it could greatly improve their motivation and desire to attend school.
Hutcherson explained that impoverished students experience short-term and long-term stress due to their limited access to resources and the hard conditions they face due to poverty. The exposure to these types of stress is associated with externalizing behaviors that are disruptive in school settings. As a consequence of this negative behavior, many times, these students are subject to disciplinary action such as suspension or expulsion (Hutcheson, Pylypchuk, & Georgetown University, 2017, p. 1). Hutcherson also stated punitive measures fail to address the root problem or the cause of the truancy. Therefore, a different method was adopted by the San Francisco Unified School District in 2000.
The wellness initiative took the form of a school mental health program and was named the Wellness Center. The main objective of the program was to help students deal with stress. Although the changes to truancy were not major, it did have a 20% reduction in suspension rates (Hutcheson, Pylypchuk, & Georgetown University, 2017). Such results show that programs can work towards reducing trouble outcomes in at-risk students, but may need to be modified to improve truancy rates.
This section helped provide a basis from which to see how and why truancy initiatives can be effective. When students receive help to address the causes of their truancy, truancy rates may reduce. These causes are varied, but often follow the same themes. These themes are attachment, prevention, and skill-building. The next section of the literature review will focus on what schools are doing wrong in relation to truancy in schools.
Problems with Current Truancy Programs
Some of the reasons why truancy measures in schools fail to reduce truancy and promote positive outcomes is due to the complexity behind the reasons and the inability to handle these root causes of truancy. The battle at-risk youth have with emotional and psychological issues is constant and ongoing (Dembo, Wareham, Schmeidler, Briones-Robinson, & Winters, 2014). Often, youths mental health problems go largely understudied. Young people who are often truant from school represent a group of at-risk youth, but one for which mental health issues are understudied (Dembo, Wareham, Schmeidler, Briones-Robinson, & Winters, 2014, p. 402). If schools can identify the most common mental health problems students experience, they may be able to set these students up with the appropriate services like a social worker, a therapist, and so forth.
Dembo, Wareham, Schmeidler, Briones-Robinson, & Winters (2014), highlighted many of the students observed suffered from depression. LCA indicated the sample of truants was best represented by four latent subgroups of youth with low mental health problems; high depression, low mania; high mania, low depression; and high depression and mania (Dembo, Wareham, Schmeidler, Briones-Robinson, & Winters, 2014, p. 402). Depression is a common mental health problem that is unique to the individual. Meaning, they have their specific reasons why they may feel depressed. Therefore, if depression is a common mental health problem among truants and truancy programs fail to consider the need to address it, this could explain why truancy problems in general fail to provide the adequate solutions to high truancy rates. While it may seem impossible to help students with such a complex problem, at least identifying the potentially most common mental health issue can assist in guiding the process of developing a solution. As earlier stated in the solutions section, attachment, discipline tracking, and skills-building may be used to help truant students (Dembo, Wareham, Schmeidler, Briones-Robinson, & Winters, 2014).
A need arises when programs are implemented to assess them. Therefore, some aimed to assess truancy programs, in particular some assessed nine at-risk middle schools (Haight, Chapman, Hendron, Loftis, & Kearney, 2014). While the programs graduates did well and reduced their truancy behavior, the nongraduates had a more difficult time. The main reason for this was lack of academic tutoring. In addition, participants and their parents expressed high levels of perceived improvement in academic performance. Academic tutoring was found to differentiate program graduates from nongraduates (Haight, Chapman, Hendron, Loftis, & Kearney, 2014, p. 779). Academic tutoring allows students to build their skills in education. As previous research stated, some truant students underperform in areas like mathematics. This can affect confidence and a desire to attend school. If tutors are available to instruct these students, they may improve and increase their desire and motivation to go toschool.
Such an outcome reveals that specific actions can have a profoundly positive effect on truancy and reinforces the need to help students in relation to skill-building (Haight, Chapman, Hendron, Loftis, & Kearney, 2014). By offering tutoring services, the truant students improved and were able to successfully graduate from the program. Truancy rates declined with these graduates and provided a sound framework to help other schools dealing with truancy. Schools having trouble decreasing truancy rates should consider the idea of offering truancy programs with tutoring or at least extra time for students to work on their school assignments.
Another study interviewed youths and their experiences showed they needed support from their parents and more engagement from the school to motivate them to come to school more and learn. Youths experiences and recommendations illustrate the multiple factors that influence school truancy and suggest potential leverage points for reducing truancy, including modifications to the school environment to increase student engagement; a more effective school response to address truancy (Gase, DeFosset, Perry, & Kuo, 2016, p. 299). Motivation is an integral aspect of reducing truancy among students.
There is a need to evaluate punitive and non-punitive measures schools adopt to handle truancy. The studys results stated there was no major difference in truancy recidivism from using punitive or non-punitive measures. Although the results seem like they may lean towards adoption of punitive measures, Shelton stated non-punitive measures may help in terms of social change and should be adopted because of the minimal difference in efficacy. revealed no statistically significant differences between punitive and nonpunitive programs in truancy recidivism. Based on the study results, a professional development program for teachers on the implementation of a nonpunitive truancy program was created outlining the benefits of nonpunitive approaches (Shelton, 2014, p. 1).
Thanks to assessment of programs and understanding the kinds of programs out there, one can see what may be done to help students regarding truancy. By knowing what works, schools can then develop successful programs. Some schools have already implemented successful programs. It then becomes imperative to understand what characteristics these successful programs have.
Characteristics of Successful Programs
Some successful truancy programs have a practice among them known as discipline tracking. Discipline tracking is preventative and allows for students to see and understand their actions have consequences. One 2012 review examined the efficacy of truancy programs for chronically truant students. The researchers observed that discipline tracking in the form of targeting attendance behaviors proved effective over other techniques. Chronic truant students benefit from interventions targeting attendance behaviors; however, no program stood out as being more effective than others. Mean rates of absenteeism at posttest in most studies remained above acceptable levels, indicating a need for more effective interventions (Maynard, McCrea, Pigott, & Kelly, 2012, p. 1). What was also noted was the lack of effectiveness in truancy programs.
This could be because of the lack of other measures that would be able to allow for the proper handling and understanding of the root causes of truancy. Discipline tracking although effective, may not be enough to improve the truancy rates of students. The other steps- attachment and skill-building, are still needed. By truancy programs only offering one part of a three-part strategy, it shows how ineffective truancy programs are and have been since their implementation.
While these programs have been somewhat effective, it is worth noting how the efforts of schools to reduce truancy rates still fail (Bartholomay & Houlihan, 2014). Several reasons exist to explain why.
1. The first is the lack of options regarding truancy. Expulsions and suspensions may scare students into avoiding truancy, but may also promote in those who are truant regardless, to continue being truant and progress into other negative behaviors.
2. Non-punitive measures are also ineffective because while they avoid disciplining students, they also do not give enough towards helping truant students deal with the root causes of their truancy.
Ultimately, the solutions required are those that increase the motivation of the student (Bartholomay & Houlihan, 2014). Motivational/solution-focused intervention allows for effective reduction of school truancy among at-risk youth. Motivation plays a pivotal role in how students behave. If they have increased motivation due to attachment or academic success, they have more at stake, theyll have more confidence, and theyll be more willing to continue the work that it takes to succeed in school. This can mean reduced number of absences and in overall reduction in truancy. So many students stand to benefit from measures aimed at increasing their motivation in school.
Conceptual Framework
Depression, which is a common mental health issue among people and truant students, can reduce motivation in those affected. The lack of motivation can be carried out into other areas and lead to problems socially and academically. The solution to tackle truancy is a difficult and multi-faceted one, but at least researchers are now more aware of the need to understand what is truly effective and what is not in relation to decreasing truancy rates. The next section will focus on incentive theory of motivation because motivation appears to be a key factor in truancy reduction.
Incentive Theory of Motivation
Incentive theory of motivation posits that people do things based on the reward they may receive, that there are forces behind actions (Bernstein, 2011). For example, a person rises in the morning and goes to the gym. This is because for the past 6 months, that person has lost weight and seen an increase in energy, well-being, and muscle. The results serve as an incentive to continue going to the gym because the person will continue to see the benefits that include looking and feeling good. Some people may not have such results, and may be less motivated to go to the gym. This is considered as outside reinforcement.
Incentive theory acts as one of the major theories of motivation, suggesting behavior can be motivated via a desire for incentives or reinforcements (Bernstein, 2011). What began as an idea during the 1940s and 1950s soon took shape thanks to the work of psychologists like Clark Hull. Clark Hull and others built on the previous drive theories to develop incentive theory. Instead of focusing on intrinsic forces believed to be behind motivation, incentive theory posits that individuals are pulled to behaviors leading to rewards, and actions that have the possibility of leading to negative consequences push them away. This can be seen in truant students who may underperform in school.
Students that underperform in school may experience negative consequences in the form of bad grades and stress. They may be more motivated to be absent because they avoid that stress and instead may take part in other behaviors like drinking and drug abuse because it makes them feel good, even if it is short-term. This could explain why students do not respond well to intervention efforts regarding truancy. If this core mechanism is not switched, making school a rewarding experience, or at least not a negative consequence, it could lead to marked improvement in truancy rates in schools.
Going back to the gym example, going to the gym is often regarded as a chore. If person A goes to the gym and feels exhausted immediately afterwards and sore for the rest of week, that person will see going to the gym as a negative consequence. If person B goes to the gym has an increase in energy, is less stressed, and does not feel as sore, that person will most likely keep going to the gym. The end result if oth people were to continue going to the gym is a fitter body. However, because there may be factors at play like diet and age that could negatively or positively impact the outcomes, this can lead to problems either for person A or person B.
A fitter body can be likened to graduating school. This is a desirable effect that people strive for and continue to aim for as they continue their schooling. However, down the line some things may go wrong for some students leading to seeing school, the process of getting to graduate, as a negative consequence. For instance, if a student continually does poorly in math and has no help to improve, that person will begin to see going to school as a negative consequence because said student will continue to receive negative grades. However, if a tutor steps in and teaches the student how to succeed in math, that student will see school as a positive experience that will then lead to more motivation.
The aim for truancy programs should be to make school a positive environment. By removing the stigma of learning and providing resources to those students that need it, the school is effective in curbing the desire to leave school to pursue more seemingly enjoyable activities (Iyamu, 2016). It is the responsibility then of the school to understand how to do that. Skill-building is one thing, another is attachment. By increasing attachment to people and to interests, the likelihood of seeing school as an enjoyable experience increases. The problem is, that incentives can sometimes have its disadvantages like cost and the potential for being ineffective overall.
One researcher examined the possibility of hybrid incentives and allowing for the benefits of incentives without the disadvantages through a mixture of part punitive and nonpunitive measures.
the use of a multi-part vertical incentives mechanism increases efficiency at minimal additional cost; it overcomes a moral problem of rewarding the sinner by giving him a carrot and combines in optimal fashion the advantages entailed by activating the sticks and the carrots, and at the same time insofar as possible nullifies most of the disadvantages of each of them (Shmueli, 2017, p. 1).
This can be explained through another example. For example, the somewhat punitive measure of tracking attendance and calling parents if school is absent in itself is somewhat effective. However, if students are absent and have been marked so in the system, they can be assigned to a counselor who can then assess whether the student needs assistance. It can be through therapy or tutoring. That way there is positive nonpunitive measure combined with a punitive measure that can produce a better result.
Incentives are an important part of reducing truancy. Another way to increase incentive, which is what the Charter School does is to award students with good attendance or improved attendance. This offers students that change- and come to school more often, a chance to also feel that connection to their school via an award system. A firm sanction system must still be in placed should student remain truant. However, including a non-punitive measure ensures the student has a chance to improve and thus help reduce the problem of truancy. Schools should address the unique needs of each child and consider developing initiatives to combat the root causes of truancy, including tutoring programs, added security measures, drug prevention initiatives, mentorship efforts and referrals to social service agencies (Shute & Cooper, 2014, p. 18).
When motivation plays a key role in improvement, schools must find ways to increase motivation in the student. Because the incentive theory of motivation relies on extrinsic factors, it is up to the schools to decide which approach to take in relation to the ability to influence positively, students. It all goes back to making school a positive environment and promoting confidence within the student. Such effort could potentially circumvent some of the root causes associated with truancy.
This section provided the framework from which most of the study relies on and that is motivation. By motivating students through a mixture of punitive and non-punitive measures, schools get a chance to help the student, but also set a firm foundation that enables less occurrence of rule-breaking and truancy. While the means of increasing motivation in students can be difficult, it is not impossible and merits further research. Tutoring and discipline tracking seem to be the most effective of the already establish truancy protocol programs.
Conclusion
In conclusion, this literature review covered the need for truancy interventions, what makes truancy efforts effective, what makes existing truancy programs ineffective and what may be at the core of how to decrease truancy rates (motivation). The literature review revealed that motivation is difficult to increase in students who are truant. There are many reasons why students are truant. Some of them stem from mental health problems like depression. Other reasons can stem from disparities and poor academic performance.
A simple attempt to curb truancy such as discipline tracking may be partially effective, but it does not address the multifaceted aspect of truancy. Truancy itself is just a symptom of a deeper and underlying problem. This problem can at times affect the motivation of the affected and can lead to negative behaviors. By simply punishing the truant student or giving one, simple solution, schools are not addressing the root causes of truancy properly.
Attachment is another part of the comprehensive solution to decrease truancy and increase motivation. Attachment to teachers, to family, to the community can inspire students to do more and work towards their goals because they will be more likely to feel invested. Skill-building another important part of the solution allows students to gain confidence in themselves. If they themselves improve, they will be able to increase their desire to succeed and decrease their desire to skip school and be truant.
The next section is the methodology. The methodology will focus on the interviews with students and teachers of the Charter School and will provide a basis from which to compare with the results from the literature review. The school already has in place a discipline tracking method that allows school staff and parents to know if students are late and/or absent, contributing to the low truancy rates in the school. However, as was seen previously, students do not respond well simply to discipline tracking. If the school is successful in decreasing truancy rates, the assumption is based on the results from the literature review, is that they have other processes in place to help with increasing motivation in students that may be more likely to be truant.
References
Aragon,S.R., Poteat,V.P., Espelage,D.L., & Koenig,B.W. (2014). The Influence of Peer Victimization on Educational Outcomes for LGBTQ and Non-LGBTQ High School Students.Journal of LGBT Youth,11(1), 1-19. doi:10.1080/19361653.2014.840761
Babb,B.A. (2014). A Truancy Court Program to Keep Students in School.SSRN Electronic Journal. doi:10.2139/ssrn.2504548
Barghaus,K., Fantuzzo,J., LeBoeuf,W., Henderson,C., Li,F., & McDermott,P. (2016). Problems in Classroom Engagement: Validation of an Assessment for District-Wide Use in the Early Primary Grades.Early Education and Development,28(2), 154-166. doi:10.1080/10409289.2016.1197012
Bartholomay,E.M., & Houlihan,D.D. (2014). A Review of Absenteeism and Truancy: Interventions and Universal Procedures.Behavior Analysis in Practice,7(2), 151-153. doi:10.1007/s40617-014-0016-1
Bernstein,D.A. (2011).Essentials of psychology. Belmont, CA: Wadsworth Publishing.
Birkett,M., Russell,S.T., & Corliss,H.L. (2014). Sexual-Orientation Disparities in School: The Mediational Role of Indicators of Victimization in Achievement and Truancy Because of Feeling Unsafe.American Journal of Publi Health,104(6), 1124-1128. doi:10.2105/ajph.2013.301785
Brinkmann,S. (2014). Interview.Encyclopedia of Critical Psychology, 1008-1010. Retrieved from https://link.springer.com/referenceworkentry/10.1007%2F978-1-4614-5583-7_161
Bye,L. (2010).Truancy prevention and intervention: A practical guide. Oxford: Oxford University Press.
Chen,C., Culhane,D.P., Metraux,S., Park,J.M., & Venable,J.C. (2015). The Heterogeneity of Truancy among Urban Middle School Students: A Latent Class Growth Analysis.Journal of Child and Family Studies,25(4), 1066-1075. doi:10.1007/s10826-015-0295-3
De Witte,K., & Csillag,M. (2012). Does anybody notice? On the impact of improved truancy reporting on school dropout.Education Economics,22(6), 549-568. doi:10.1080/09645292.2012.672555
Dembo,R., Wareham,J., Schmeidler,J., Briones-Robinson,R., & Winters,K.C. (2014). Differential Effects of Mental Health Problems Among Truant Youths.The Journal of Behavioral Health Services & Research,43(3), 402-427. doi:10.1007/s11414-014-9435-6
Charter Secondary School of Miami Shores. (2007). Wayback Machine. Retrieved from https://web.archive.org/web/20061011192237/www.doctorscharterschool.org:80/about/index.html
Dronkers,J., Veerman,G.M., & Pong,S. (2017). Mechanisms Behind the Negative Influence of Single Parenthood on School Performance: Lower Teaching and Learning Conditions?Journal of Divorce & Remarriage, 1-16. doi:10.1080/10502556.2017.1343558
Duarte,D., & Hatch,T. (2014). Successful Implementation of a Federally Funded Violence Prevention Elementary School Counseling Program: Results Bring Sustainability.Professional School Counseling,18(1), 71-81. doi:10.5330/prsc.18.1.vtl5g6343m4130v7
Gase,L.N., DeFosset,A., Perry,R., & Kuo,T. (2016). Youths\\\' Perspectives on the Reasons Underlying School Truancy and Opportunities to Improve School Attendance.The Qualitative Report,21(2), 299-320.
Haight,C.M., Chapman,G.V., Hendron,M., Loftis,R., & Kearney,C.A. (2014). EVALUATION OF A TRUANCY DIVERSION PROGRAM AT NINE AT-RISK MIDDLE SCHOOLS.Psychology in the Schools,51(7), 779-787. doi:10.1002/pits.21775
Hutcheson,E. (2014). The San Francisco Wellness Initiative\\\'s Effect on Truancy, Suspension, and Expulsion Rates.Georgetown University, 1. Retrieved from https://repository.library.georgetown.edu/handle/10822/1043963
Hutcheson,E., Pylypchuk,Y., & Georgetown University. (2017).The San Francisco Wellness Initiative\\\'s Effect on Truancy, Suspension, and Expulsion Rates. Georgetown.
Iyamu,I.F. (2016). Motivation as an Elixir to Participatory Pedagogy for Academic Success in Schools: Implications for the Nigerian School System.African Research Review,10(4), 144. doi:10.4314/afrrev.v10i4.11
Jacob,B.A., & Lovett,K. (2017, July 27). Chronic absenteeism: An old problem in search of new answers. Retrieved from https://www.brookings.edu/research/chronic-absenteeism-an-old-problem-in-search-of-new-answers/
Kaufman,M.J., & Kaufman,S.R. (2013).Education law, policy, and practice: Cases and materials. Wolters Kluwer Law & Business.
References
Kim,H., & Page,T. (2013). Emotional Bonds with Parents, Emotion Regulation, and School-Related Behavior Problems Among Elementary School Truants.Journal of Child and Family Studies,22(6), 869-878. doi:10.1007/s10826-012-9646-5
Losen,D.J. (2015).Closing the school discipline gap: Equitable remedies for excessive exclusion. Teachers College Press.
Mallett,C.A. (2015). Truancy: Its Not About Skipping School.Child and Adolescent Social Work Journal,33(4), 337-347. doi:10.1007/s10560-015-0433-1
Maynard,B., McCrea,K., Pigott,T., & Kelly,M. (2012). Indicated truancy interventions: Effects on school attendance among chronic truant students. doi:10.4073/csr.2012.10
Mazerolle,L., Bennett,S., Antrobus,E., & Eggins,E. (2017). The Coproduction of Truancy Control.Journal of Research in Crime and Delinquency,54(6), 791-823. doi:10.1177/0022427817705167
McNeal Jr,R.B. (2017). Parent Involvement, Academic Achievement and the Role of Student Attitudes and Behaviors as Mediators.Universal Journal of Educational Research,2(8), 564 – 576.
Monahan,K.C., VanDerhei,S., Bechtold,J., & Cauffman,E. (2014). From the School Yard to the Squad Car: School Discipline, Truancy, and Arrest.Journal of Youth and Adolescence,43(7), 1110-1122. doi:10.1007/s10964-014-0103-1
Nitschke,F., Mazerolle,L., & Bennett,S. (2014). Third Party Policing and School Truancy.Encyclopedia of Criminology and Criminal Justice, 5211-5221. doi:10.1007/978-1-4614-5690-2_172
Rehman,A., & Haider,K. (2013). The impact of motivation on learning of secondary school students in Karachi: an analytical study.Educational Research International,2(2), 141.
Rocque,M., Jennings,W.G., Piquero,A.R., Ozkan,T., & Farrington,D.P. (2016). The Importance of School Attendance: Findings From the Cambridge Study in Delinquent Development on the Life-Course Effects of Truancy.Crime & Delinquency,63(5), 592-612. doi:10.1177/0011128716660520
Shelton,B. (2014). A Comparison of Punitive and Nonpunitive Truancy Program Outcomes in an Urban School District.ProQuest LLC, 1-179.
Shmueli,B. (2017). Hybrid Incentives: Carrots, Sticks, or Carrots Which Become Sticks?SSRN Electronic Journal. doi:10.2139/ssrn.2977408
Shute,J., & Cooper,B.S. (2014).Fixing truancy now: Inviting students back to class. Rowman & Littlefield.
Taylor,D.R., Gray,M., & Stanton,D. (2016). New conditionality in Australian social security policy.Australian Journal of Social Issues,51(1), 3-26. doi:10.1002/j.1839-4655.2016.tb00362.x
USNEWS. (2017). Access Denied. Retrieved from https://www.usnews.com/education/best-high-schools/florida/districts/miami-dade-county-public-schools/doctors-charter-school-of-miami-shores-4880
Virtanen,T.E., Lerkkanen,M., Poikkeus,A., & Kuorelahti,M. (2014). Student behavioral engagement as a mediator between teacher, family, and peer support and school truancy.Learning and Individual Differences,36, 201-206. doi:10.1016/j.lindif.2014.09.001
---
Are you busy and do not have time to handle your assignment? Are you scared that your paper will not make the grade? Do you have responsibilities that may hinder you from turning in your assignment on time? Are you tired and can barely handle your assignment? Are your grades inconsistent?
Whichever your reason is, it is valid! You can get professional academic help from our service at affordable rates. We have a team of professional academic writers who can handle all your assignments.
Plagiarism free papers
Timely delivery
Any deadline
Skilled, Experienced Native English Writers
Subject-relevant academic writer
Adherence to paper instructions
Ability to tackle bulk assignments
Reasonable prices
24/7 Customer Support
Get superb grades consistently
Online Academic Help With Different Subjects
Literature
Students barely have time to read. We got you! Have your literature essay or book review written without having the hassle of reading the book. You can get your literature paper custom-written for you by our literature specialists.
Finance
Do you struggle with finance? No need to torture yourself if finance is not your cup of tea. You can order your finance paper from our academic writing service and get 100% original work from competent finance experts.
Computer science
Computer science is a tough subject. Fortunately, our computer science experts are up to the match. No need to stress and have sleepless nights. Our academic writers will tackle all your computer science assignments and deliver them on time. Let us handle all your python, java, ruby, JavaScript, php , C+ assignments!
Psychology
While psychology may be an interesting subject, you may lack sufficient time to handle your assignments. Don't despair; by using our academic writing service, you can be assured of perfect grades. Moreover, your grades will be consistent.
Engineering
Engineering is quite a demanding subject. Students face a lot of pressure and barely have enough time to do what they love to do. Our academic writing service got you covered! Our engineering specialists follow the paper instructions and ensure timely delivery of the paper.
Nursing
In the nursing course, you may have difficulties with literature reviews, annotated bibliographies, critical essays, and other assignments. Our nursing assignment writers will offer you professional nursing paper help at low prices.
Sociology
Truth be told, sociology papers can be quite exhausting. Our academic writing service relieves you of fatigue, pressure, and stress. You can relax and have peace of mind as our academic writers handle your sociology assignment.
Business
We take pride in having some of the best business writers in the industry. Our business writers have a lot of experience in the field. They are reliable, and you can be assured of a high-grade paper. They are able to handle business papers of any subject, length, deadline, and difficulty!
Statistics
We boast of having some of the most experienced statistics experts in the industry. Our statistics experts have diverse skills, expertise, and knowledge to handle any kind of assignment. They have access to all kinds of software to get your assignment done.
Law
Writing a law essay may prove to be an insurmountable obstacle, especially when you need to know the peculiarities of the legislative framework. Take advantage of our top-notch law specialists and get superb grades and 100% satisfaction.
What discipline/subjects do you deal in?
We have highlighted some of the most popular subjects we handle above. Those are just a tip of the iceberg. We deal in all academic disciplines since our writers are as diverse. They have been drawn from across all disciplines, and orders are assigned to those writers believed to be the best in the field. In a nutshell, there is no task we cannot handle; all you need to do is place your order with us. As long as your instructions are clear, just trust we shall deliver irrespective of the discipline.
Are your writers competent enough to handle my paper?
Our essay writers are graduates with bachelor's, masters, Ph.D., and doctorate degrees in various subjects. The minimum requirement to be an essay writer with our essay writing service is to have a college degree. All our academic writers have a minimum of two years of academic writing. We have a stringent recruitment process to ensure that we get only the most competent essay writers in the industry. We also ensure that the writers are handsomely compensated for their value. The majority of our writers are native English speakers. As such, the fluency of language and grammar is impeccable.
What if I don't like the paper?
There is a very low likelihood that you won't like the paper.
Reasons being:
When assigning your order, we match the paper's discipline with the writer's field/specialization. Since all our writers are graduates, we match the paper's subject with the field the writer studied. For instance, if it's a nursing paper, only a nursing graduate and writer will handle it. Furthermore, all our writers have academic writing experience and top-notch research skills.
We have a quality assurance that reviews the paper before it gets to you. As such, we ensure that you get a paper that meets the required standard and will most definitely make the grade.
In the event that you don't like your paper:
The writer will revise the paper up to your pleasing. You have unlimited revisions. You simply need to highlight what specifically you don't like about the paper, and the writer will make the amendments. The paper will be revised until you are satisfied. Revisions are free of charge
We will have a different writer write the paper from scratch.
Last resort, if the above does not work, we will refund your money.
Will the professor find out I didn't write the paper myself?
Not at all. All papers are written from scratch. There is no way your tutor or instructor will realize that you did not write the paper yourself. In fact, we recommend using our assignment help services for consistent results.
What if the paper is plagiarized?
We check all papers for plagiarism before we submit them. We use powerful plagiarism checking software such as SafeAssign, LopesWrite, and Turnitin. We also upload the plagiarism report so that you can review it. We understand that plagiarism is academic suicide. We would not take the risk of submitting plagiarized work and jeopardize your academic journey. Furthermore, we do not sell or use prewritten papers, and each paper is written from scratch.
When will I get my paper?
You determine when you get the paper by setting the deadline when placing the order. All papers are delivered within the deadline. We are well aware that we operate in a time-sensitive industry. As such, we have laid out strategies to ensure that the client receives the paper on time and they never miss the deadline. We understand that papers that are submitted late have some points deducted. We do not want you to miss any points due to late submission. We work on beating deadlines by huge margins in order to ensure that you have ample time to review the paper before you submit it.
Will anyone find out that I used your services?
We have a privacy and confidentiality policy that guides our work. We NEVER share any customer information with third parties. Noone will ever know that you used our assignment help services. It's only between you and us. We are bound by our policies to protect the customer's identity and information. All your information, such as your names, phone number, email, order information, and so on, are protected. We have robust security systems that ensure that your data is protected. Hacking our systems is close to impossible, and it has never happened.
How our Assignment  Help Service Works
You fill all the paper instructions in the order form. Make sure you include all the helpful materials so that our academic writers can deliver the perfect paper. It will also help to eliminate unnecessary revisions.
2.      Pay for the order
Proceed to pay for the paper so that it can be assigned to one of our expert academic writers. The paper subject is matched with the writer's area of specialization.
3.      Track the progress
You communicate with the writer and know about the progress of the paper. The client can ask the writer for drafts of the paper. The client can upload extra material and include additional instructions from the lecturer. Receive a paper.
4.      Download the paper
The paper is sent to your email and uploaded to your personal account. You also get a plagiarism report attached to your paper.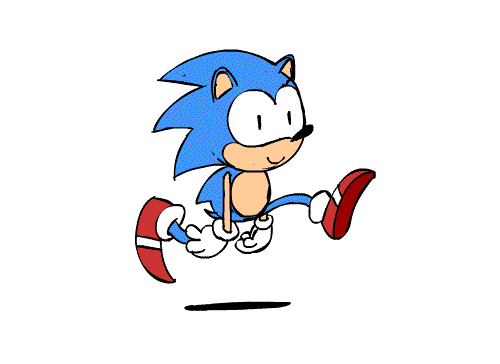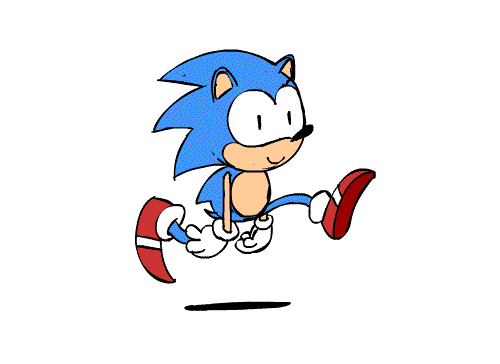 PLACE THIS ORDER OR A SIMILAR ORDER WITH US TODAY!!!
---