Nurse Leadership Literature
Cummings, et al. (2010) found that relational leadership led to greater productivity, effectiveness, and extra effort when compared to task-focused leadership styles. The importance of the study to the current research is that it found that the nursing workforce can achieve better outcomes for patients by promoting relational leadership styles (Cummings, et al., 2010). The research conducted by Cummings, et al. (2010) will be especially useful in the current research as it examined the contribution of nursing leadership styles in hospitals with the extremely important indicator of patient 30-day mortality. Cummings et al. (2010) controlled for patient demographics, co-morbidities and institutional and hospital nursing characteristics, their research is robust and can be confidently used to account for the association between patient outcomes and nurse leadership styles. Because the researchers teased out attributes of leadership that center on collegial interactions among professionals, Cummings, et al. (2010) added to nurse leadership theory in a particularly important way. That is to say that the literature on leadership discusses a great many different attributes and behaviors of leaders, that it is crucial to be able to distinguish among those variables that are significantly related to patient outcomes. The finding that high-resonant styles (leaders with strong emotional intelligence characterized by relational qualities) nursing leadership contributed to a statistically significant 26% lower patient mortality rate when compared with the mixed leadership group is substantive and absolutely relevant to the current research topic.
In a slightly different approach to the study of nursing leadership, Cummings, et al. (2008) found that leadership styles that were relational or transformational achieved more positive outcomes for practicing nurses and resulted in more positive changes in their work environments than did task-focused leadership styles. Cummings, et al. (2008) examined outcomes commonly associated with job satisfaction and burnout, such as absenteeism, emotional exhaustion, job tension, organizational commitment, and turnover. The work environment outcomes Cummings, et al. (2010) studied are associated with higher levels of performance, and included better organizational climate, better nurse — physician teamwork, better work team climates, greater empowerment, innovation, and, research utilization. In the research conducted by Wong and Cummings (2007), the emphasis was on patient outcomes, with the researchers looking closely at reductions in adverse events, reductions in complications, less mortality, and increases in patient satisfaction. The findings of the research conducted by Wong and Cummings (2007) were significant, thereby contributing to theory about the mechanisms by which leadership can influence patient outcomes.
Brady Germain and Cummings (2010) explored the influence of leadership factors on the perceptions nurses have of their performance motivation. Brady Germain and Cummings (2010) found that nurses tend to perceive that the factors that affect their ability and motivation to perform fall into five categories according to content analysis: these categories are autonomy, leadership practices, resource accessibility, and work relationships. The importance of this study and the way it most strongly supports the current research is that it has the potential to increase understanding by nurse leaders about which factors are most influential with respect to nurse practitioner performance and motivation can use that knowledge to improve nursing performance and higher quality patient care.
Sherman and Pross (2010) review and make recommendations about a competency model, Nurse Manager Leadership Collaborative Learning Domain Framework, that is a useful resource in the development of nursing leaders at the unit level, and that supports the ability of institutions and certification bodies to identify the abilities, knowledge, and skills needed for effective nursing leadership in the future. The nursing literature provides evidence that healthy work environments positively influence improved patient outcomes, organizational performance, and staff satisfaction. The establishment of a healthy work environment requires strong nursing leadership at all levels of an organization, but especially at the point of care or unit level where most front line staff work and patient care is delivered. This emphasis is strongly related to the direction that will be taken by the current research.
In their ex-post facto/correlational study, McNeese-Smith (1999) examined the relationships among the following variables: nurse manager motivation for power, achievement and affiliation, managerial leadership behaviors, staff nurse outcomes of job satisfaction, productivity and organizational commitment, and patient satisfaction. Their research found that the achievement motivation of nursing leaders is positively correlated with leadership behaviors and, importantly, with nurse job satisfaction, nurse productivity, and nurses' organizational commitment.
Luzinski (2011) asserted that the results of quality nurse leadership are evident in nursing practice at the patient's side, firmly aligning the investigation to the current research. Luzinski (2011) found that knowledgeable, strong, risk-taking nurse leaders follow a well-articulated, strategic, and visionary philosophy in the day-to-day operations of nursing services that results in improved patient outcomes, and that their behaviors convey a strong sense of advocacy and support for the staff and for the patient. Luzinski (2011) argued that nurse leaders demonstrating transformational leadership bring about meaningful improvements in the nursing practice environment and in quality, safety, and outcomes of patient care. Moreover, Luzinski (2011) asserted that transformational nurse leaders implement controlled destabilization in order to produce new ideas, innovation, get ahead of the rapid change in evolving healthcare systems, and ensure the most positive patient outcomes. With these two important findings, Luzinski (2011) underscored the importance of transformational nurse leadership in reaching desirable performance standards and in creating environments that conduct deep evaluations of their standard practices and policies in order to effect meaningful and informed change.
In their study of the indirect mechanisms by which leadership is related to outcomes, Rowen and Doyle (2003) suggest that a limitation of this line of research may be that nurse sensitive outcomes are too insensitive to change to be attributed to transformational leadership interventions within a hospital. The importance of this research is that it underscores the importance of ensuring that the outcome measures for intervention effectiveness elucidate the mechanisms by which interventions work.
Aiken, et al. (2014) assessed whether differences in patient-to-nurse ratios and nurses' educational qualifications in countries with similar patient discharge data were associated with variation in hospital mortality after common surgical procedures. The number of surveys research participants was large (n = 26-516), and the primary dependent variable was the likelihood of surgical patients dying within 30 days of admission (Aiken, et al., 2014). The research findings indicate that an increase in a nurses' workload by one patient increased the likelihood of an inpatient dying within 30 days of admission by 7% (odds ratio 1•068, 95% CI 1•031 — 1•106), and every 10% increase in bachelor's degree nurses was associated with a decrease in this likelihood by 7% (0•929, 0•886 — 0•973) (Aiken, et al., 2014). Aiken, et al. (2014) contributed to evidence-based practice that nurse staffing cuts to save money are likely to adversely affect patient outcomes, and contributed to nursing leadership theory through their finding that the percentage of hospital nurses with bachelor's degrees is associated with reduced patient deaths during hospital stays.
Spence Laschinger and Leiter (2006) sought to test a theoretical model of professional nurse work environments that linked to nursing practice burnout and, subsequently, to patient safety outcomes. The study is useful to the current research as it provides examples of how two instruments (Practice Environment Scale of the Nursing Work Index; Maslach Burnout Inventory-Human Service Scale) were used to gauge the perceptions nurses (Spence Laschinger and Leiter, 2006). The results suggest that patient safety outcomes are related to the quality of the nursing practice work environment and nursing leadership's role in changing the work environment to decrease nurse burnout (Spence Laschinger and Leiter, 2006).
Gunnarsdottira, et al. (2009) investigated aspects of nurses' work environments linked with job outcomes and assessments of quality of care in an Icelandic hospital. Importantly, Gunnarsdottira, et al. (2009) found that hospitals with high staff retention show supportive management, professional autonomy, good inter-professional relations and nurse job satisfaction, reduced nurse burnout, and improved quality of patient care. The researchers concluded that efforts to improve and maintain nurses' relations with nurse managers and doctors, as well as their perceptions of staffing adequacy, will likely improve nurse job satisfaction and employee retention, and may improve the quality of patient care Gunnarsdottira, et al. (2009).
Aiken, et al. (2008) analyzed the net effects of nurse practice environments on nurse and patient outcomes after accounting for nurse staffing and education. Data from 10,184 nurses and 232,342 surgical patients in 168 Pennsylvania hospitals were analyzed (Aiken, et al., 2008). Outcomes included nurse job satisfaction, burnout, intent to leave, and reports of quality of care, mortality, and failure to rescue in patients (Aiken, et al., 2008). Nurses reported more positive job experiences and fewer concerns with care quality, and patients had significantly lower risks of death and failure to rescue in hospitals with better care environments (Aiken, et al., 2008). The researchers concluded that nursing environments are highly influenced by leadership (Aiken, et al., 2008).
Aiken, et al. (2001) explored the current nursing shortage, reports of high hospital nurse job dissatisfaction, and reports of uneven quality of hospital care in five different countries. Data was gathered from reports from 43,000 nurses from more than 700 hospitals in Canada, England, Germany, Scotland, and the United States between 1998-99 (Aiken, et al., 2001). Importantly, the researchers found that nurses in countries with distinctly different health care systems report similar shortcomings in their work environments and the quality of hospital care (Aiken, et al., 2001). The researchers concluded that while nurse and physician competence is satisfactory, core problems in work design and workforce management pose real threats to patient care (Aiken, et al., 2001). The findings increase the saliency of the identified issues as amenable to managerial intervention, and underscore the pivotal capacity of nursing leadership to influence patient safety and consistently high quality patient care (Aiken, et al., 2001).
References
Aiken, L.H., Clarke, S.P., Sloane, D.M., Sochalski, J.A., Busse, R., Clarke, H., Giovannetti, P., Hunt, J., Rafferty, A.M., and Shamian, J. (2001, May). Nurses' reports on hospital care in five countries. Health Affairs, 20(3), 43-53.doi: 10.1377/hlthaff.20.3.43
Aiken, L.H., Clarke, S.P., Sloane, D.M., Lake, E.T., and Cheney, T. (2008, May). Effects of hospital care environment on patient mortality and nurse outcomes. Journal of Nursing Administration, 38(5): 223 — 229.doi: 10.1097/01.NNA.0000312773.42352.d7. PMCID: PMC2586978. NIHMSID: NIHMS74339
Aiken, L.H., Sloane, D.M., Bryneel, L., Van den Heede, K., Griffiths, Pl, Busse, R., Diomidous, M., Kinnunen, J., Kozka, M., Lesaffre, E., McHugh, M.D., Moreno-Casbas, M.T., Rafferty, A.M., Schwendimann, R., Scott, P.N., Tisehelman, C., van Achterberg, T., & Sermeus, W. (2014, May 24). Nurse staffing and education and hospital mortality in nine European countries: a retrospective observational study. The Lancet, 383(9931). 1824 — 1830. doi:10.1016/S0140-6736(13)62631-8
Brady Germain, P. & Cummings, G.G. (2010, May). The influence of nursing leadership on nurse performance: a systematic literature review. Journal of Nursing Management, 18(4), 425-39. doi: 10.1111/j.1365-2834.2010.01100.x.
Cummings, G.G., MacGregor, T., Davey, M., Lee, H.P., Wong, C., Lo, E., Muise, M., & Stafford, E. (2010). Leadership styles and outcome patterns for the nursing workforce and work environments: A systematic review." International Journal of Nursing Studies 47, 363 — 85.
Cummings, G.G., Midodzi, W., Wong, C.A., & Estabrooks C.A. (2010). The contribution of hospital nursing leadership styles to 30-day patient mortality. Nursing Research 59(5), 331 — 39.
Cummings, G.G., Lee, H.P., MacGregor, T., M. Davey, M., Wong, C., Paul, L., & Stafford, E. (2008). Factors contributing to nursing leadership: a systematic review. Journal of Health Services Research and Policy 13(4): 240 — 48.
Gunnarsdottira, S., Clarkeb, S.P., Raffertyd, A.M., Nutbeame, D. (2009, July). Front-line management, staffing and nurse — doctor relationships as predictors of nurse and patient outcomes. A survey of Icelandic hospital nurses. Nursing Workforce: A Special Issue: International Journal of Nursing Studies, 46(7), 920 — 927.
Luzinski, C. (2011, December). Transformational leadership. Journal of Nursing Administration, 41(12), 501-502. doi: 10.1097/NNA.0b013e3182378a71
McNeese-Smith, D.K. (1999). The relationship between managerial motivation, leadership, nurse outcomes and patient satisfaction. Journal of Organizational Behavior, 20(2), 243-259. DOI: 10.1002/(SICI)1099-1379(199903)20:2<243::AID-JOB888>3.0.CO;2-2
Rowen, L. & Doyle, K. (2003, March 5). A comparison of leadership development interventions: effects on nurse and patient outcomes. Paper presented at the University of Maryland Medical Center.
Sherman, R. & Pross, E., (2010, January 31). Growing future nurse leaders to build and sustain healthy work environments at the unit level. OJIN: The Online Journal of Issues in Nursing, 15(1), Manuscript 1. DOI: 10.3912/OJIN.Vol15No01Man01
Spence Laschinger, H.K. & Leiter, M.P. (2006). The impact of nursing work environments on patient safety outcomes: The mediating role of burnout/engagement. The Journal of Nursing Administration, 36(5), 259-267.
Wong, C.A. & Cummings, G.G. (2007), The relationship between nursing leadership and patient outcomes: a systematic review. Journal of Nursing Management, 15, 508 — 521.doi: 10.1111/j.1365-2834.2007.00723.x
---
Are you busy and do not have time to handle your assignment? Are you scared that your paper will not make the grade? Do you have responsibilities that may hinder you from turning in your assignment on time? Are you tired and can barely handle your assignment? Are your grades inconsistent?
Whichever your reason is, it is valid! You can get professional academic help from our service at affordable rates. We have a team of professional academic writers who can handle all your assignments.
Plagiarism free papers
Timely delivery
Any deadline
Skilled, Experienced Native English Writers
Subject-relevant academic writer
Adherence to paper instructions
Ability to tackle bulk assignments
Reasonable prices
24/7 Customer Support
Get superb grades consistently
Online Academic Help With Different Subjects
Literature
Students barely have time to read. We got you! Have your literature essay or book review written without having the hassle of reading the book. You can get your literature paper custom-written for you by our literature specialists.
Finance
Do you struggle with finance? No need to torture yourself if finance is not your cup of tea. You can order your finance paper from our academic writing service and get 100% original work from competent finance experts.
Computer science
Computer science is a tough subject. Fortunately, our computer science experts are up to the match. No need to stress and have sleepless nights. Our academic writers will tackle all your computer science assignments and deliver them on time. Let us handle all your python, java, ruby, JavaScript, php , C+ assignments!
Psychology
While psychology may be an interesting subject, you may lack sufficient time to handle your assignments. Don't despair; by using our academic writing service, you can be assured of perfect grades. Moreover, your grades will be consistent.
Engineering
Engineering is quite a demanding subject. Students face a lot of pressure and barely have enough time to do what they love to do. Our academic writing service got you covered! Our engineering specialists follow the paper instructions and ensure timely delivery of the paper.
Nursing
In the nursing course, you may have difficulties with literature reviews, annotated bibliographies, critical essays, and other assignments. Our nursing assignment writers will offer you professional nursing paper help at low prices.
Sociology
Truth be told, sociology papers can be quite exhausting. Our academic writing service relieves you of fatigue, pressure, and stress. You can relax and have peace of mind as our academic writers handle your sociology assignment.
Business
We take pride in having some of the best business writers in the industry. Our business writers have a lot of experience in the field. They are reliable, and you can be assured of a high-grade paper. They are able to handle business papers of any subject, length, deadline, and difficulty!
Statistics
We boast of having some of the most experienced statistics experts in the industry. Our statistics experts have diverse skills, expertise, and knowledge to handle any kind of assignment. They have access to all kinds of software to get your assignment done.
Law
Writing a law essay may prove to be an insurmountable obstacle, especially when you need to know the peculiarities of the legislative framework. Take advantage of our top-notch law specialists and get superb grades and 100% satisfaction.
What discipline/subjects do you deal in?
We have highlighted some of the most popular subjects we handle above. Those are just a tip of the iceberg. We deal in all academic disciplines since our writers are as diverse. They have been drawn from across all disciplines, and orders are assigned to those writers believed to be the best in the field. In a nutshell, there is no task we cannot handle; all you need to do is place your order with us. As long as your instructions are clear, just trust we shall deliver irrespective of the discipline.
Are your writers competent enough to handle my paper?
Our essay writers are graduates with bachelor's, masters, Ph.D., and doctorate degrees in various subjects. The minimum requirement to be an essay writer with our essay writing service is to have a college degree. All our academic writers have a minimum of two years of academic writing. We have a stringent recruitment process to ensure that we get only the most competent essay writers in the industry. We also ensure that the writers are handsomely compensated for their value. The majority of our writers are native English speakers. As such, the fluency of language and grammar is impeccable.
What if I don't like the paper?
There is a very low likelihood that you won't like the paper.
Reasons being:
When assigning your order, we match the paper's discipline with the writer's field/specialization. Since all our writers are graduates, we match the paper's subject with the field the writer studied. For instance, if it's a nursing paper, only a nursing graduate and writer will handle it. Furthermore, all our writers have academic writing experience and top-notch research skills.
We have a quality assurance that reviews the paper before it gets to you. As such, we ensure that you get a paper that meets the required standard and will most definitely make the grade.
In the event that you don't like your paper:
The writer will revise the paper up to your pleasing. You have unlimited revisions. You simply need to highlight what specifically you don't like about the paper, and the writer will make the amendments. The paper will be revised until you are satisfied. Revisions are free of charge
We will have a different writer write the paper from scratch.
Last resort, if the above does not work, we will refund your money.
Will the professor find out I didn't write the paper myself?
Not at all. All papers are written from scratch. There is no way your tutor or instructor will realize that you did not write the paper yourself. In fact, we recommend using our assignment help services for consistent results.
What if the paper is plagiarized?
We check all papers for plagiarism before we submit them. We use powerful plagiarism checking software such as SafeAssign, LopesWrite, and Turnitin. We also upload the plagiarism report so that you can review it. We understand that plagiarism is academic suicide. We would not take the risk of submitting plagiarized work and jeopardize your academic journey. Furthermore, we do not sell or use prewritten papers, and each paper is written from scratch.
When will I get my paper?
You determine when you get the paper by setting the deadline when placing the order. All papers are delivered within the deadline. We are well aware that we operate in a time-sensitive industry. As such, we have laid out strategies to ensure that the client receives the paper on time and they never miss the deadline. We understand that papers that are submitted late have some points deducted. We do not want you to miss any points due to late submission. We work on beating deadlines by huge margins in order to ensure that you have ample time to review the paper before you submit it.
Will anyone find out that I used your services?
We have a privacy and confidentiality policy that guides our work. We NEVER share any customer information with third parties. Noone will ever know that you used our assignment help services. It's only between you and us. We are bound by our policies to protect the customer's identity and information. All your information, such as your names, phone number, email, order information, and so on, are protected. We have robust security systems that ensure that your data is protected. Hacking our systems is close to impossible, and it has never happened.
How our Assignment  Help Service Works
You fill all the paper instructions in the order form. Make sure you include all the helpful materials so that our academic writers can deliver the perfect paper. It will also help to eliminate unnecessary revisions.
2.      Pay for the order
Proceed to pay for the paper so that it can be assigned to one of our expert academic writers. The paper subject is matched with the writer's area of specialization.
3.      Track the progress
You communicate with the writer and know about the progress of the paper. The client can ask the writer for drafts of the paper. The client can upload extra material and include additional instructions from the lecturer. Receive a paper.
4.      Download the paper
The paper is sent to your email and uploaded to your personal account. You also get a plagiarism report attached to your paper.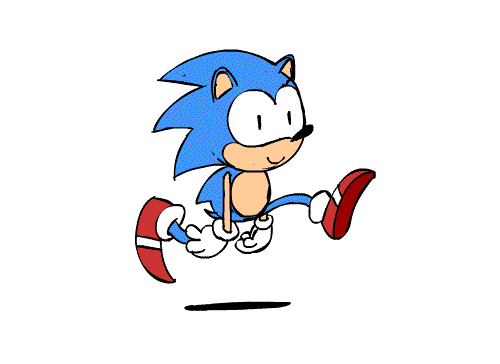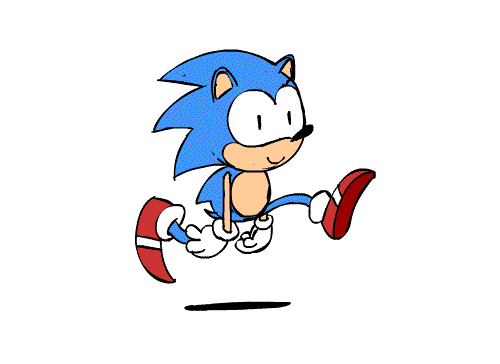 PLACE THIS ORDER OR A SIMILAR ORDER WITH US TODAY!!!
---