Boost for Women's Athletics but a Bane for Men's Athletics?
"No person in the United States shall, on the basis of sex, be excluded from participation in, be denied the benefits of, or be subjected to discrimination under any educational program or activity receiving federal financial assistance." — Title IX of the Education Amendments of 1972
Although there is no doubt that when first enacted into federal law in 1972 (as part of the Educational Amendments of 1972), Title IX was viewed as a long-overdue boost for women's sports in colleges and universities. For many years, university men's sports — in particular football and basketball, which bring in millions of dollars for big time Division I schools — were the only game in town on campus. There were a few women's sports, but they were rarely funded as well as men's sports, and they had far fewer scholarships to offer. So when Title IX first appeared on the scene, it was not seen as a threat to men's athletics and sports programs.
But now, thirty-seven years after Title IX was put into law, the tables have turned on the men; and from what I can understand based on the available data, Title IX represents blatant reverse discrimination. Men's programs are being cut in order to add more women's sports. This is not the kind of fairness and justice that the law was intended to achieve. This paper will provide a thorough review of the initial dynamics of Title IX, the reasons for Title IX, the early successes of Title IX, and the latest information about how Title IX has become a tool of discrimination against men's athletics and sports programs.
Introduction to Title IX: It Seemed Fair at the Time
Title IX has had a profound impact on the American athletic culture since it was included in the Educational Amendments of 1972. In fact, according to the "Save Title IX" group (www.savetitleix.com/coalition), an alliance of sixty organizations spearheaded by the National Coalition for Women and Girls in Education (NCWGE), in 1971 there were 32,000 women in varsity / intercollegiate sports in U.S., colleges and universities; but by 1997, thanks to Title IX, there were 160,000 women participating in interscholastic athletics on university and college campuses.
On high school campuses the rate of growth of girls playing sports was even more dramatic — based on athletically-inclined girls' knowledge that they would be able to participate in intercollegiate sports in college: in 1971, the year prior to Title IX, there were 294,000 girls playing interscholastic sports, and by the 2002-2003 school year, over 2.8 million high school girls were playing interscholastic sports, according to (NCWGE).
According to the American Association of University Women (AAAUW) Title IX, when enacted by Congress thirty-seven years ago, specifically prohibited discrimination based on gender and marital or parental status in: admissions; housing and facilities; college and university courses; career guidance and counseling services; student financial aid; student health and insurance benefits; and "scholastic, intercollegiate, club, or intramural athletics." And there is a three-part test to determine of a university or college is in compliance, the AAAUW Web page explains: the first prong is based on the proportion of female students attending the institution compared with females participating in intercollegiate sports; prong #2 examines whether the school has a track record of expanding sports opportunities for women; the third prong: is the school adequately accommodating women's athletic interests and abilities?
Main Body of Literature and Assessment of Challenges to Title IX
Meantime, studies show that very recently one out of three high school girls are playing sports on a school team. That is a very good thing, according to an article in the Journal of Gender, Social Policy & The Law (Brake, 2004): "Studies show that girls who compete in sports not only receive a physical benefit, but also benefit academically and socially," Brake explains. Girls playing sports have "higher self-esteem, less risk of depression," less likelihood of "engaging in high-risk behaviors," and also, those young women "perform better in school than girls who do not play sports," Blake's article continues.
Moreover, engaging in vigorous athletic activities on a sports team — at the interscholastic and intercollegiate levels — gives girls and women "the opportunity to develop new relationships with their bodies, as a source of strength and learning."
Title IX: Contentious Issues Cloud the Positives for Women
Meantime, the many positives listed above notwithstanding, all is not well in the world of Title IX. "Like other social institutions, sport has been resilient in preserving male privilege in its deepest structures," Brake's piece continues. Borrowing a phrase from Professor Reva Siegel called "preservation through transformation" — which means avoiding direct conflict with institutional shifts in ideology while maintaining "the underlying structure of inequality" by regrouping, according to Brake, "to preserve the central features of male privilege in sport."
Brake's example of "preservation through transformation" in university sports is "the devastating loss…of positions for women coaches and athletic administrators." To wit: the percentage of women coaching female athletes in college "has dropped from ninety percent in 1972 to forty-four percent in 2002, the lowest level on record." And though 361 new coaching positions were created in women's athletics between 2000 and 2002, Brake explains, "more than ninety percent of them were filled by men."
Brake's second example is that prior to Title IX, women's athletic departments were managed separately from men's, and women held "virtually all of the administrative positions for women's sports"; today, in the Title IX era, the two departments have merged, and women "remain tokens in leadership positions" in intercollegiate athletics.
"By linking leadership and competence in sports with maleness," Brake continues, "sport's leadership structure reinforces women's marginal place in sports and reinserts a risk that the empowering potential of sports will be thwarted by gender dynamics that reinforce male dominance," according to Brake's article. Beyond that, there exists "a massive divide in salaries for coaches of men's sports and coaches of women's sports," Brake concludes, and Title IX does "next to nothing" about those disparities.
George W. Bush's Attempt to Change Title IX
Meanwhile, a challenge to the intent and policies of Title IX was established under the administration of George W. Bush, in 2002: called "The Commission on Opportunities in Athletics," it was administered by the U.S. Department of Education (DOE), and clearly, from the outset, the intention was to address the problem at universities where some minor men's sports were pushed out by emerging women's sports, vis-a-vis the law that is Title IX. In a Chronicle of Higher Education article (Staurowsky, 2003), the writer — chair of the department of sports management and media at Ithaca College — asserts that the strategy the panel followed lacked "coherency" and that the process "was seriously flawed."
Staurowsky writes that the members of the panel revealed, "Skewed power dynamics": they all were educated in or worked for, the Division I institutions "that have been most visible and vocal" in challenging Title IX compliance regulations. The panel, for example, "almost unanimously" supported a proposal encouraging the DOE to "explore an antitrust exemption" for college sports, "which would trade institutional promises to cease discriminating against students on the basis of sex for a government promise to protect the financial interests of football and men's basketball…" That proposal "defies logic," Staurowsky asserted.
At the conclusion of the panel's research, only minor changes in Title IX were initially proposed by DOE; however, according to an Education Week article (Davis, 2005), the DOE has recently given universities a way to meet Title IX guidelines by having female students email their response to questions like, "Do you believe that you have the ability to participate (in a particular sport) at the level at which you indicated interest?" And apparently, if sufficient positive answers are received by the DOE, a school passes muster regarding Title IX. "We think…this allows schools to skirt the law," said Neena Chaudhry, an attorney with the National Women's Law Center. Miles Brand, the NCAA president, was also interviewed in the Education Week article, saying the email survey "will not provide an adequate indicator of interest among young women in college sports, nor does it encourage young women to participate — a failure that will likely stymie the growth of women's athletics."
Title IX: Recent Evidence of Unfairness to Male Athletes
With those issues and opinions as background, today there is a sense that albeit the original intention of Title IX was just and fair, there are unjust ramifications that are being discussed in the public forum. The College Sports Council (CSC) is an advocacy group taking the position that Title IX is unfair to males in colleges, universities and high schools. Composed of a coalition of student athletes, coaches, alumni and parents, CSC is keeping the pressure on through media releases and public statements, including the June 23, 2009 press release that asserts unfairness based on a new study. That new study shows that "At the NCAA Division I level, there are far more women's teams (2,653) than men's teams (2,097)," a fact that is presently denying "thousands of male athletes" the chance to play sports at the college and university level (CSC).
Secondly, the report alluded to by CSC asserts that in "gender symmetric" sports there are "far more scholarships available for women (32,656) than for men (20,206)." The third bullet point in the CSC press release points out that men's volleyball is the "by far the most difficult" scholarship at the Division I level; there are reportedly 489 high school athletes for every full ride NCAA scholarship.
The "underlying" data that CSC used to put together their press release comes from two NCAA reports: "1981-82-2006-07 NCAA Sports Sponsorship and Participation Rate Report" and "2006-07 NCAA Division I Manual." Also factored into the report is data from the national Federation of State High School Associations. And so what is the College Sports Council calling on the federal government — and the Department of Education (DOE) — to do? The press release says that "women are accorded far more opportunities to compete and ear scholarships" at the level of Division I in NCAA schools, and hence, "it's time to erase all institutional gender discrimination, and that includes bias against boys" (http://collegesportscouncil.org).
The College Sports Council (August, 2008) launched a petition drive which was aided by a few Olympic champions; John Naber (four Gold medals in 1976), Peter Vidmar (Gold, gymnastics in 1984), Dan Gable (Gold, freestyle wrestling, 1972), among others publicly endorsed the national petition drive. The petition calls for "the men and women across the country" to come together to "discuss and implement a set of common sense reforms" that will make Title IX fair to both genders. The petition alleges that male collegiate teams "are being eliminated" and player rosters "are being capped" — and that this is happening "at an alarming rate" to the disservice of men's sports programs.
The petition also states: one, when men's teams are pushed out that women athletes are "being robbed of their training partners, teammates and biggest supporters"; two, "Straightforward and common-sense fixes to the enforcement mechanism are already available" including a "simple survey that would allow any student, male or female, to express interest and be given opportunity"; three, the method of enforcement for Title IX is "discriminating against male athletes" and "artificially limiting opportunities to participate"; and four, the "current tenor of the debate over the future of Title IX sets up a zero sum contest pitting men against women" and that is harmful to the "collective cause of all college coaches" (http://savingsports.org).
The concern as to Title IX's fairness to male athletic programs is not a new issue; indeed, in 2001 a female editor at Southern Illinois University (Krebs, 2001) wrote a compelling editorial pointing out that Title IX is "…killing male sports at the college level (i.e. baseball, wrestling, swimming and diving, gymnastics, track and golf)." Krebs asserts that at Boston University, the football program was cut after 91 years of having been part of the university's athletic agenda. Krebs also mentions that the University of California at Los Angeles (UCLA) dropped its swimming and diving program — after graduates who excelled in those programs and went on to the Olympic Summer Games won a total of 16 Gold medals (Krebs, 2001).
Krebs goes on to complain that at the University of Minnesota, women's rowing was added in 2001, at the expense of the men's golf team: "Why should the women get a sport added when there were males denied the chance to even try out for the golf team."
Jamie Seiberlich — a journalism graduate from the University of Wisconsin — wrote in the Daily Lobo that "men are truly getting screwed over" because Title IX is forcing schools to "cut mainstream programs for men to simply play a numbers game" (Seiberlich, 2001). For example, at the time Seiberlich wrote this article, the University of Wisconsin had added sailing and precision ice skating for women and cut the university's baseball program in order to add those women's sports. "Men, simply for being men, are punished under this law for having more testosterone in their blood and being naturally more competitive than women" (Seiberlich, 2001).
In Sports Illustrated (www.si.com) writer E.M. Swift reports that "…the victims are men, not the women that Title IX was originally enacted to protect." The most recent "egregious example" of sex discrimination against men occurred at James Madison University in Harrisonburg, Virginia, Swift asserts. He mentions that for 2007, the school's "visitor's board" voted to wipe out 10 of Madison's 28 sports teams. Those eliminated teams include: seven men's teams (archery, cross-country, gymnastics, indoor track, outdoor track, swimming and wrestling) and three women's teams (archery, fencing, gymnastics). So, if an individual was on the men's cross-country team in 2006, by 2007 he would be "excluded from participation" in his sport on the basis of his gender (Swift, 2006). However, if a person were a member of the women's cross-country team in 2006, she would be pleased because this team was not eliminated.
Swift feels the math that Title IX adheres to (if 61% of the student population of any college or university is female, than 61% of the student athletes should be female too) is skewed in favor of women's sports. "Never mind that if a majority of those women have no interest in competing in intercollegiate sports, do not feel discriminated against, are not discriminated against and stand to gain absolutely nothing from the elimination of men's sports teams" (Swift, 2006).
The SI article contends that "proportionality" is really just another word for "quotas" — and that "quotas" are evil because they discriminate against males and against sports programs.
Latest Gender-Equity Report — NCAA
The most recent report on how much is spent on male athletic programs vs. money spent on women's sports programs (McKindra, 2008) shows that in Division I, 66% of "total expenses were directed toward men's athletics versus 34% for women's programs" (McKindra). In Division II the proportion is 58% expenses for men's sports and 42% for women's sports programs; in Division III the proportion was 56% to 44% (McKindra, NCAA). Quite apart from the number of actual sports programs for women and men, the numbers in this paragraph reflect all expenses related to male and female programs; and a big share of those expenses go to coaches' salaries. To wit, some men's sports may be taking a hit because of the addition of more and more women's sports, but when it comes to salaries, male coaches still get the biggest share of the pie. "Data…show the proportion of money spent on salaries of head coaches of men's teams still outpaces the proportion spent on head coaches of women's teams in Divisions I, II and III, a trend that has remained relatively constant…" (McKindra).
Looking at the number of females participating in sports programs, the female student-athlete participation has grown from 31% in 1991-92 to 45% in 2008, according to the NCAA (McKindra). And in schools without football, scholarships for women's teams have benefited substantially; in terms of the total dollars devoted to scholarships for women's sports teams (in schools without football programs) the proportions of funds earmarked for women as of 2005-06) was 55%.
Conclusion
A recent panel discussion in the White House Eisenhower Building featured tennis legend Billy Jean King and U.S. Olympic gymnast Dominique Dawes, among others; the panel was on hand to celebrate the 37th anniversary of the launching of Title IX. It was noted in the U.S.A. Today article (Klemko, 2009) that College Sports Council chairman Eric Pearson — although he was present — has attacked the NCAA for making decisions that are not based on particular interest in sports shown by women, but rather looking for women's sports with "large rosters" in order to "satisfy the gender quota." However, the NCAA Director of Gender Initiatives, Karen Morrison, rebutted Pearson: "The CSC's study is off the mark because Title IX states schools must offer gender equitable opportunities, aid and benefits without discrimination on the basis of sex — there is no distinction made with respect to individual sports" (Klemko, 2009). It is clear that to some, Title IX is not fair, and to others, Title IX is doing what it is supposed to do." However, if it can be shown statistically that men's programs are being unfairly cut to make room for women's sports that are token, not widely embraced, then changes must be made and Title IX must undergo a major makeover.
Works Cited
American Association of University Women. "Report Card on Gender Equity." Retrieved
June 28, 2009, from http://www.aauw.org. (2004).
Brake, Deborah. "Revisiting Title IX's Feminist Legacy: Moving Beyond the Three-
Part Test." Journal of Gender, Social Policy & The Law, 12(3), 453-473. (2004).
Klemko, Robert. "Title IX celebrated as study raises scholarship questions." USA
Today. (2009). Retrieved June 29, 2009, from http://www.usatoday.com/sports/college/2009-06-23-title-ix-study_N.htm.
Krebs, Jamie. "Title IX unfair for male sports programs." The Alestle. (2001).
Retrieved June 27, 2009, from http://www.siue.edu.
McErlain, Eric. "New Study of Gender Symmetric Teams Reveals Significant
Disparity in Athletic Opportunities." (2009). College Sports Council. Retrieved June 28, 2009, from http://collegesportscouncil.org.
McErlain, Eric. "Olympic Greats John Naber, Dan Gable and Cael Sanderson
Join with Actor Billy Baldwin Calling for 'Common Sense' reform of Title
IX." (2008). College Sports Council, Retrieved June 27, 2009, from http://savingsports.org.
McKindra, Leilana. "Latest gender-equity report shows spending gaps persist."
National Collegiate Athletic Association (NCAA). (2008). Retrieved June 27,
2009, from http://www.ncaa.org.
Save Title IX National Coalition for Women and Girls in Education, Retrieved June 28,
2009, from http://www.savetitleix.com/overview.html. (2003).
Swift, E.M. "Title IX was necessary then, but now it's just unfair." Sports Illustrated.
Retrieved June 28, 2009, from http://sportsillustrated.cnn.com/2006/writers/em_swift/10/10/title.ix/.
---
Are you busy and do not have time to handle your assignment? Are you scared that your paper will not make the grade? Do you have responsibilities that may hinder you from turning in your assignment on time? Are you tired and can barely handle your assignment? Are your grades inconsistent?
Whichever your reason is, it is valid! You can get professional academic help from our service at affordable rates. We have a team of professional academic writers who can handle all your assignments.
Plagiarism free papers
Timely delivery
Any deadline
Skilled, Experienced Native English Writers
Subject-relevant academic writer
Adherence to paper instructions
Ability to tackle bulk assignments
Reasonable prices
24/7 Customer Support
Get superb grades consistently
Online Academic Help With Different Subjects
Literature
Students barely have time to read. We got you! Have your literature essay or book review written without having the hassle of reading the book. You can get your literature paper custom-written for you by our literature specialists.
Finance
Do you struggle with finance? No need to torture yourself if finance is not your cup of tea. You can order your finance paper from our academic writing service and get 100% original work from competent finance experts.
Computer science
Computer science is a tough subject. Fortunately, our computer science experts are up to the match. No need to stress and have sleepless nights. Our academic writers will tackle all your computer science assignments and deliver them on time. Let us handle all your python, java, ruby, JavaScript, php , C+ assignments!
Psychology
While psychology may be an interesting subject, you may lack sufficient time to handle your assignments. Don't despair; by using our academic writing service, you can be assured of perfect grades. Moreover, your grades will be consistent.
Engineering
Engineering is quite a demanding subject. Students face a lot of pressure and barely have enough time to do what they love to do. Our academic writing service got you covered! Our engineering specialists follow the paper instructions and ensure timely delivery of the paper.
Nursing
In the nursing course, you may have difficulties with literature reviews, annotated bibliographies, critical essays, and other assignments. Our nursing assignment writers will offer you professional nursing paper help at low prices.
Sociology
Truth be told, sociology papers can be quite exhausting. Our academic writing service relieves you of fatigue, pressure, and stress. You can relax and have peace of mind as our academic writers handle your sociology assignment.
Business
We take pride in having some of the best business writers in the industry. Our business writers have a lot of experience in the field. They are reliable, and you can be assured of a high-grade paper. They are able to handle business papers of any subject, length, deadline, and difficulty!
Statistics
We boast of having some of the most experienced statistics experts in the industry. Our statistics experts have diverse skills, expertise, and knowledge to handle any kind of assignment. They have access to all kinds of software to get your assignment done.
Law
Writing a law essay may prove to be an insurmountable obstacle, especially when you need to know the peculiarities of the legislative framework. Take advantage of our top-notch law specialists and get superb grades and 100% satisfaction.
What discipline/subjects do you deal in?
We have highlighted some of the most popular subjects we handle above. Those are just a tip of the iceberg. We deal in all academic disciplines since our writers are as diverse. They have been drawn from across all disciplines, and orders are assigned to those writers believed to be the best in the field. In a nutshell, there is no task we cannot handle; all you need to do is place your order with us. As long as your instructions are clear, just trust we shall deliver irrespective of the discipline.
Are your writers competent enough to handle my paper?
Our essay writers are graduates with bachelor's, masters, Ph.D., and doctorate degrees in various subjects. The minimum requirement to be an essay writer with our essay writing service is to have a college degree. All our academic writers have a minimum of two years of academic writing. We have a stringent recruitment process to ensure that we get only the most competent essay writers in the industry. We also ensure that the writers are handsomely compensated for their value. The majority of our writers are native English speakers. As such, the fluency of language and grammar is impeccable.
What if I don't like the paper?
There is a very low likelihood that you won't like the paper.
Reasons being:
When assigning your order, we match the paper's discipline with the writer's field/specialization. Since all our writers are graduates, we match the paper's subject with the field the writer studied. For instance, if it's a nursing paper, only a nursing graduate and writer will handle it. Furthermore, all our writers have academic writing experience and top-notch research skills.
We have a quality assurance that reviews the paper before it gets to you. As such, we ensure that you get a paper that meets the required standard and will most definitely make the grade.
In the event that you don't like your paper:
The writer will revise the paper up to your pleasing. You have unlimited revisions. You simply need to highlight what specifically you don't like about the paper, and the writer will make the amendments. The paper will be revised until you are satisfied. Revisions are free of charge
We will have a different writer write the paper from scratch.
Last resort, if the above does not work, we will refund your money.
Will the professor find out I didn't write the paper myself?
Not at all. All papers are written from scratch. There is no way your tutor or instructor will realize that you did not write the paper yourself. In fact, we recommend using our assignment help services for consistent results.
What if the paper is plagiarized?
We check all papers for plagiarism before we submit them. We use powerful plagiarism checking software such as SafeAssign, LopesWrite, and Turnitin. We also upload the plagiarism report so that you can review it. We understand that plagiarism is academic suicide. We would not take the risk of submitting plagiarized work and jeopardize your academic journey. Furthermore, we do not sell or use prewritten papers, and each paper is written from scratch.
When will I get my paper?
You determine when you get the paper by setting the deadline when placing the order. All papers are delivered within the deadline. We are well aware that we operate in a time-sensitive industry. As such, we have laid out strategies to ensure that the client receives the paper on time and they never miss the deadline. We understand that papers that are submitted late have some points deducted. We do not want you to miss any points due to late submission. We work on beating deadlines by huge margins in order to ensure that you have ample time to review the paper before you submit it.
Will anyone find out that I used your services?
We have a privacy and confidentiality policy that guides our work. We NEVER share any customer information with third parties. Noone will ever know that you used our assignment help services. It's only between you and us. We are bound by our policies to protect the customer's identity and information. All your information, such as your names, phone number, email, order information, and so on, are protected. We have robust security systems that ensure that your data is protected. Hacking our systems is close to impossible, and it has never happened.
How our Assignment  Help Service Works
You fill all the paper instructions in the order form. Make sure you include all the helpful materials so that our academic writers can deliver the perfect paper. It will also help to eliminate unnecessary revisions.
2.      Pay for the order
Proceed to pay for the paper so that it can be assigned to one of our expert academic writers. The paper subject is matched with the writer's area of specialization.
3.      Track the progress
You communicate with the writer and know about the progress of the paper. The client can ask the writer for drafts of the paper. The client can upload extra material and include additional instructions from the lecturer. Receive a paper.
4.      Download the paper
The paper is sent to your email and uploaded to your personal account. You also get a plagiarism report attached to your paper.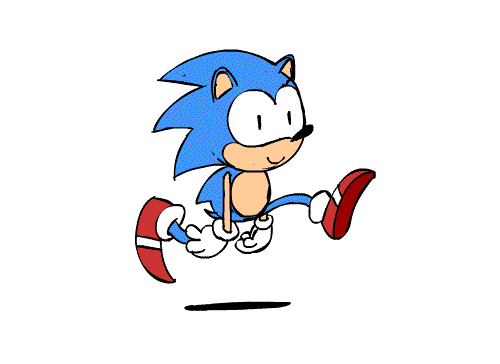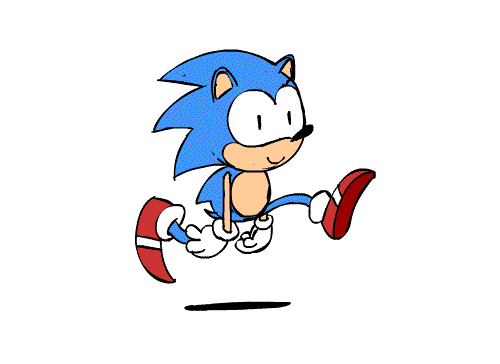 PLACE THIS ORDER OR A SIMILAR ORDER WITH US TODAY!!!
---