Telemedicine: How does it impact patient care?
Introduction
The modern health care system is better and considerably more complex than what the situation previously was a decade and several decades ago. According to various researchers, the modern health care system is a managed one, and it widely uses technology in contrast to previous health care systems (Conklin, 2002). The many uses of technology in the modern health care system include the use of technology for diagnosis, for minimally invasive treatments, and better monitoring of vital signs and other signs. Moreover, technology is now also being used to consult with medical experts from all over the world remotely. This has led to improved healthcare and has enhanced patent experience.
Furthermore, many mobile applications have been invented to help both patients and doctors specifically. Moreover, they are not only helping patients recover but also improving their quality of life (Tiago et al., 2016). This paper investigates how a special technology, Telemedicine, affects patient care. The investigation will primarily be through reviewing a journal article titled Telemedicine Follow-up After Bariatric Surgery.
Background
For over thirty years, health services researchers, clinicians, and other medical experts have been studying how computers and other advanced telecommunication technologies have been used to enhance health care. One of the most important technologies in health care since early in the 20th century has been Telemedicine. Telemedicine is a combination of technologies that enables the delivery of health care in unique situations. More accurately, Telemedicine is defined as the utilization of communication technologies and electronic information to deliver or support health care in situations where there is a separation between the participants (Conklin, 2002; Tiago et al., 2016). In other words, Telemedicine connects health care providers with patients in cases where there is a distance between them. In addition to being a way in which health care is delivered, Telemedicine is also a way in which medical experts can share knowledge and experience without having to meet each other. While Telemedicine may sound like a very modern concept or phenomenon, it is not. As mentioned, it has been around since the early 20th century. However, it is over the last couple of years that it has been growing exponentially and getting more integrated into the delivery of health care.
In the year 1906, the person who invented the electrocardiogram wrote an article on a telecardiogram. More practically, since the late 1920s, many medical experts and specialists have been utilizing the radio to give medical advice. The state of Alaska was perhaps the very first state to actively use Telemedicine in its health care. This is because the state is massive and has people in many villages far away from cities and towns where they can get help directly from experts. Most villages are served by community health workers. The workers go directly to people in far off communities and talk to them and then perform audiometry and otoscopy. After doing this, they send the information to medical specialists in Fairbanks or Anchorage. The medical specialists then use the information given to them to make a decision on whether there is a need for a person with negative test results to go to them or to see another specialist In-person. As mentioned, the above was one of how Telemedicine was done initially. Nowadays, Telemedicine is much more advanced. There are high-technology televisions through which medical experts and specialists are engaging with other experts and specialists.
Moreover, there are peripheral devices that help with communication of sound and with the examination of patients. All these things have made Telemedicine much more integral to modern health care (Board on Health Care Services, 2012). However, many communication technologies are being used across the world for Telemedicine. While this is not in itself bad or wrong, experts are saying that the devices or technologies that are used in such situations need to be standardized to improve Telemedicine and make it more acceptable.
Store and forward technologies have greatly improved over the past couple of years. Their use has also increased in health care delivery. For instance, in optometry and ophthalmology, more health care experts are utilizing technologies such as non-mydriatic cameras to perform retinal screenings without needing people with diabetes to dilate their eyes. This has increased the screening rate. Teledentistry has also been around for ages and has been utilized by dental hygienists and dentists to deliver better oral healthcare. Perhaps the biggest areas in health care for Telemedicine are psychology and dermatology. From the early 90s, multiple reports have revealed that diagnoses made through teledermatology have a high percentage of agreement with those made by specialists In-person. Other reports and studies have shown that patients treated via teledermatology are very satisfied with their treatment. Nevertheless, many skin specialists are not very excited about the increasing prominence of technology in their area of practice since they feel as if they might be rendered useless (Board on Health Care Services, 2012).
Moreover, reports and studies also show that mental health diagnoses made using telehealth technologies are very much in agreement with those made by experts in-person. They also show that those treated using telehealth technologies are very satisfied with their treatment. It is expected that telemedicine equipment will become better with time and that this will make Telemedicine even more prominent in the delivery of healthcare.
In-person care has several opportunities as well as challenges as Telemedicine becomes more prominent. There is a need to discuss both and see how both in-person care and Telemedicine care can be used concurrently to deliver quality care to people everywhere. There is also a need to look at how telehealth models and approaches can be streamlined to make them easier to adapt across the country and across the planet. Also, there is a need to determine evidence-based standards for care and to make sure that people tasked with delivering Telemedicine, especially to remote and rural communities, are empowered to do just that.
Relevant laws and regulations
Healthcare is heavily regulated in most countries around the world. Health care equipment is also heavily regulated in most countries around the world. For one to be approved for use, there is a need for several rules and regulations to be adhered to. The regulations include those ensuring patient privacy and those governing how patient data and other data can be shared.
One of the laws that must be adhered to in the United States by manufacturers of health care equipment is the 1996 HIPAA (Health Insurance Portability and Accountability Act). The law regulates patient data privacy. One of its sections that are very relevant to Telemedicine is the Privacy Rule. This rule protects patient personal health information by requiring vendors, providers, health plans, and anyone else who handles patient data to tell the patient where they want to send it and to ask directly for consent to send it there.
The Medicare Access and CHIP Reauthorization Act of 2015 (MACRA) and the Quality Payment Program (QPP) include two sections that are relevant to telehealth. There is one on Advanced Alternative Payment Models that includes coalitions, e.g., Accountable Care Organizations, and indirectly pays for better and efficient care. According to experts, it is in this section that payment for telehealth services will fall. The other one is the Merit-Based Incentive Payment System (MIPS). This tracks the quality of care, cost, advancing care data, and improvement activities. Experts expect this section to affect telehealth.
There are also many laws at the state level that govern Telemedicine. For instance, Connecticut has telemedicine legislation. This legislation allows the prescription of drugs and substances that are controlled to help treat substance abuse and mental health conditions. In short, many laws are relevant to Telemedicine both at the federal and at the state level.
Review of Telemedicine Follow-up After Bariatric Surgery
In Telemedicine Follow-up After Bariatric Surgery, Meyer et al. (2018) investigated the utilization of Telemedicine for standard post-operative follow-up for patients who have undergone bariatric surgery. Meyer and his team gathered satisfaction surveys to compare whether patients are more satisfied with telemedicine video visits or in-person visits. The research was basically a retrospective review that involved looking at medical data from a single surgery center.
The researchers collected the data from the special Kaiser Permanente Health Connect Electronic Medical Record System. When collecting the data, the researchers specifically looked at hospital readmission and emergency room visits percentages within 30 days following bariatric surgery. They gathered the data for twenty-one months before and after implementation of the telemedicine video visits mobile application. Because this research method relied on primary data, it is regarded to be scientifically accurate. The findings of this research by Meyer et al. (2018) show that telemedicine visits had significantly higher satisfaction scores than in-person visits.
The conclusion was, therefore, that telemedicine video visits are efficient and safe for conducting post-surgery follow-up as people are satisfied with them and they do not increase hospital readmissions or emergency room visits. This study is very important in light of the finding by Sada et al. (2019) that complications are detected not specifically with clinical clinics but with the realization that there is a need for medical care. Thus, Telemedicine is safe to use for following up on patients who have undergone bariatric surgery.
Strategic and operational impacts on health services organizations
The biggest impact of Meyer et al. (2018) study is related to the safety of the medicine. After a bariatric operation, the main concern among medical professionals is the possibility of complications developing. The complications that occur after bariatric surgery are usually either long or short term. Short term complications can include leaks in the GIT, blood clots, reaction to anesthesia, infection, and excessive bleeding. While long term complications can include ulcers, hernias, gallstones, and bowel obstruction (Chen, 2020; Sada et al., 2019). Sometimes complications are just so bad that there is a need for a second surgery.
Because complications are dangerous after bariatric surgery, many experts would naturally assume that choosing telemedicine video visits over in-person or office-based would result in some complications being missed. However, Meyer et al. (2018) study revealed that telemedicine video follow-ups are also good enough to identify bariatric surgery complications and deal with them, especially the short term ones. Meyer's findings are in agreement with the findings of Sada et al. (2019) that the majority of complications are identified not because of clinic visits but because patients voluntarily seek medical care. Thus, it is safe to say that Telemedicine is okay and safe for short-term follow up for those who have undergone bariatric surgery.
Since telemedicine video visits can reduce the surgical complication percentage, it can help hospitals. This is because the surgical complication percentage is one of the biggest hospital performance indicators. The higher it is, the fewer the number of patients who will visit a hospital, and the lower its revenues will be. So by implementing telemedicine video visits, a hospital can reduce its surgical complication rate, attract more patients, and increase its revenues (Krupka et al., 2012).
The second biggest impact of Meyer et al. (2018) study is that it shows Telemedicine is efficient. In the study, Telemedicine makes it easier to follow up on patients after surgery, and it does not cost much to implement. This implies that Telemedicine can help medical providers, patients, insurers, employers, and other stakeholders to cut health care expenses. This is because the technology allows patients to receive help exactly where they are located. No need for them to spend much money on transport and to waste time waiting for their turn to see the physician.
The technology also eliminates (or has the potential to eliminate) face to face consultations for minor conditions since such can be diagnosed and treated through it. This can significantly reduce the number of patients visiting health facilities, as only those with chronic or severe conditions will need to visit. This can cut hospital costs significantly (Burch, Gray & Sharp, 2017; Fasano, 2013). Telemedicine can also help employers to save money and time. This is because it allows employees to be checked from wherever they are hence reducing absences in case conditions are judged to be mild or non-existent by professionals.
The third impact of Telemedicine, as per Meyer et al. (2018) study, is that it brings convenience. Telemedicine will never replace In-person and hands-on care. This is because it is not an alternative to it. It is a substitute for the conventional patient encounter. So in cases where the traditional or conventional patient encounter is not extremely necessary, Telemedicine can be used to save on time and costs. It conveniently allows patients to consult their doctors wherever they are and to get the help they need. For instance, with regards to post-operative care, Telemedicine allows primary care providers to see patients, to ask them questions, and to evaluate their progress and then to make recommendations if necessary. Moreover, all this can be done conveniently without significantly affecting the schedule of the patients or the primary care providers, as is normally the case for traditional patient encounters.
Long-term post-surgery care is important for positive outcomes. Post-surgery patients can have their follow-ups via Telemedicine and experience successful outcomes from their surgeries. This is because Telemedicine allows life coaching, ordering of therapies or testing, medication management, nutritional counseling, and wound assessment. Coaching is important for successful post-operative outcomes and so is counseling. In case a nurse notices something off during a telemedicine video visit, they can order therapies or testing. Through Telemedicine, nurses can also advise on medication management and provide nutritional counseling. Lastly, they can assess the surgical wound or wounds and tell if the progress is satisfactory. So Telemedicine is basically like the traditional encounter, but without the provider having the ability to touch the patient and do physical checkups. Every other thing is somewhat the same.
Telemedicine was first conceived to provide quality care to persons in rural or remote areas. It is kind of a solution to the lack of adequate medical personnel in remote or rural towns or areas. As of now, it has been noted for its efficiency and convenience and has been used to assist patients from all walks of life to get the help they need without too much hassle (Burch et al., 2017; Chen, 2020). It kind of perfectly fits the modern-day busy lifestyle most people in the Western World are leading since it saves on time and allows patients to quickly resume whatever they were doing before a telemedicine video visit. As shown by Meyer et al. (2018), Telemedicine is even more useful in helping post-operative patients. This is because they can be followed up on wherever they are conveniently and at a lower cost through the use of the technology. Many HIPAA-compliant telemedicine software solutions are being developed and distributed to the market. Hopefully, more of them will be developed, and they will be even easier to use to help patients get the help, convenience, and privacy they need (Burch et al., 2017).
Impact on patient care
The most important effect of Telemedicine is that it has significantly improved patient care. This is because it is very patient-centered. It is very patient-centered in the sense that it gives patients convenience, the quality care they need, quick assessment of their issues, timely diagnosis of critical situations or conditions, fewer expenses, and vastly better outcomes. It is what patients have been needing for a long time. According to Burch et al. (2017), patients monitored via Telemedicine are significantly less likely to be readmitted over 30 days and over 90 days. So Telemedicine as considerably improved patient care.
As mentioned earlier, Telemedicine was first developed to help rural patients or patients in remote towns (Lahr et al., 2019). Most rural towns or areas even in the United States, do not have enough medical specialists. However, through Telemedicine, even patients in remote or rural towns can access basic and specialized medical care.
Lastly, Telemedicine makes patients more engaged in their healing and treatment process. This is because the available telemedicine software solutions have reminders, information, and so on to help patients achieve successful outcomes after surgery or any other intervention. Telemedicine also increases engagement in the sense that the available computer applications also help patients to follow their care schedules and appointments carefully (Chen, 2020). Furthermore, patients who use Telemedicine are more likely to follow through on what they are advised because the information they get is usually concise and to the point.
Conclusion
Research reveals that Telemedicine can be very effective. Telemedicine technology is not a substitute for in-person care. It is a substitute for the traditional face to face patient encounter. It is a better substitute or alternative because it eliminates distractions, it is convenient, it is cheaper, and it makes it easier to access specialists. In short, it makes it more pleasant for patients to interact with their care providers. Telemedicine also enables people in rural or remote areas to access specialized care. Through Telemedicine, post-operative care patients can also receive the help they need conveniently and achieve better outcomes. Telemedicine can help RNs and doctors to follow up on their patients more closely. It can also help providers to provide their patients with holistic care as it makes it easier to access them and to follow up on them. Lastly, in light of the recent coronavirus outbreak, Telemedicine has become even more important as it reduces the risk of being infected in the disease in the hospital or on the way to a clinical appointment.
References
Meyers, A. J., Pontarelli, E., Dutta, S. K., Grinberg, G., & Yenumula, P. R. (2018). Telemedicine Follow-up After Bariatric Surgery. Surgery for Obesity and Related Diseases, 14(11), S168.
Tiago, M. T. B., Tiago, F., Amaral, F. E. B., & Silva, S. (2016). Healthy 3.0: Healthcare digital dimensions. In Reshaping medical practice and care with health information systems (pp. 287-322). IGI Global.
Conklin, T. P. (2002). Health care in the United States: An evolving system. Michigan Family Review, 7(1).
Board on Health Care Services; Institute of Medicine. (2012). \3The Evolution of Telehealth: Where Have We Been and Where Are We Going?\" in The Role of Telehealth in an Evolving Health Care Environment: Workshop Summary. National Academies Press
---
Are you busy and do not have time to handle your assignment? Are you scared that your paper will not make the grade? Do you have responsibilities that may hinder you from turning in your assignment on time? Are you tired and can barely handle your assignment? Are your grades inconsistent?
Whichever your reason is, it is valid! You can get professional academic help from our service at affordable rates. We have a team of professional academic writers who can handle all your assignments.
Plagiarism free papers
Timely delivery
Any deadline
Skilled, Experienced Native English Writers
Subject-relevant academic writer
Adherence to paper instructions
Ability to tackle bulk assignments
Reasonable prices
24/7 Customer Support
Get superb grades consistently
Online Academic Help With Different Subjects
Literature
Students barely have time to read. We got you! Have your literature essay or book review written without having the hassle of reading the book. You can get your literature paper custom-written for you by our literature specialists.
Finance
Do you struggle with finance? No need to torture yourself if finance is not your cup of tea. You can order your finance paper from our academic writing service and get 100% original work from competent finance experts.
Computer science
Computer science is a tough subject. Fortunately, our computer science experts are up to the match. No need to stress and have sleepless nights. Our academic writers will tackle all your computer science assignments and deliver them on time. Let us handle all your python, java, ruby, JavaScript, php , C+ assignments!
Psychology
While psychology may be an interesting subject, you may lack sufficient time to handle your assignments. Don't despair; by using our academic writing service, you can be assured of perfect grades. Moreover, your grades will be consistent.
Engineering
Engineering is quite a demanding subject. Students face a lot of pressure and barely have enough time to do what they love to do. Our academic writing service got you covered! Our engineering specialists follow the paper instructions and ensure timely delivery of the paper.
Nursing
In the nursing course, you may have difficulties with literature reviews, annotated bibliographies, critical essays, and other assignments. Our nursing assignment writers will offer you professional nursing paper help at low prices.
Sociology
Truth be told, sociology papers can be quite exhausting. Our academic writing service relieves you of fatigue, pressure, and stress. You can relax and have peace of mind as our academic writers handle your sociology assignment.
Business
We take pride in having some of the best business writers in the industry. Our business writers have a lot of experience in the field. They are reliable, and you can be assured of a high-grade paper. They are able to handle business papers of any subject, length, deadline, and difficulty!
Statistics
We boast of having some of the most experienced statistics experts in the industry. Our statistics experts have diverse skills, expertise, and knowledge to handle any kind of assignment. They have access to all kinds of software to get your assignment done.
Law
Writing a law essay may prove to be an insurmountable obstacle, especially when you need to know the peculiarities of the legislative framework. Take advantage of our top-notch law specialists and get superb grades and 100% satisfaction.
What discipline/subjects do you deal in?
We have highlighted some of the most popular subjects we handle above. Those are just a tip of the iceberg. We deal in all academic disciplines since our writers are as diverse. They have been drawn from across all disciplines, and orders are assigned to those writers believed to be the best in the field. In a nutshell, there is no task we cannot handle; all you need to do is place your order with us. As long as your instructions are clear, just trust we shall deliver irrespective of the discipline.
Are your writers competent enough to handle my paper?
Our essay writers are graduates with bachelor's, masters, Ph.D., and doctorate degrees in various subjects. The minimum requirement to be an essay writer with our essay writing service is to have a college degree. All our academic writers have a minimum of two years of academic writing. We have a stringent recruitment process to ensure that we get only the most competent essay writers in the industry. We also ensure that the writers are handsomely compensated for their value. The majority of our writers are native English speakers. As such, the fluency of language and grammar is impeccable.
What if I don't like the paper?
There is a very low likelihood that you won't like the paper.
Reasons being:
When assigning your order, we match the paper's discipline with the writer's field/specialization. Since all our writers are graduates, we match the paper's subject with the field the writer studied. For instance, if it's a nursing paper, only a nursing graduate and writer will handle it. Furthermore, all our writers have academic writing experience and top-notch research skills.
We have a quality assurance that reviews the paper before it gets to you. As such, we ensure that you get a paper that meets the required standard and will most definitely make the grade.
In the event that you don't like your paper:
The writer will revise the paper up to your pleasing. You have unlimited revisions. You simply need to highlight what specifically you don't like about the paper, and the writer will make the amendments. The paper will be revised until you are satisfied. Revisions are free of charge
We will have a different writer write the paper from scratch.
Last resort, if the above does not work, we will refund your money.
Will the professor find out I didn't write the paper myself?
Not at all. All papers are written from scratch. There is no way your tutor or instructor will realize that you did not write the paper yourself. In fact, we recommend using our assignment help services for consistent results.
What if the paper is plagiarized?
We check all papers for plagiarism before we submit them. We use powerful plagiarism checking software such as SafeAssign, LopesWrite, and Turnitin. We also upload the plagiarism report so that you can review it. We understand that plagiarism is academic suicide. We would not take the risk of submitting plagiarized work and jeopardize your academic journey. Furthermore, we do not sell or use prewritten papers, and each paper is written from scratch.
When will I get my paper?
You determine when you get the paper by setting the deadline when placing the order. All papers are delivered within the deadline. We are well aware that we operate in a time-sensitive industry. As such, we have laid out strategies to ensure that the client receives the paper on time and they never miss the deadline. We understand that papers that are submitted late have some points deducted. We do not want you to miss any points due to late submission. We work on beating deadlines by huge margins in order to ensure that you have ample time to review the paper before you submit it.
Will anyone find out that I used your services?
We have a privacy and confidentiality policy that guides our work. We NEVER share any customer information with third parties. Noone will ever know that you used our assignment help services. It's only between you and us. We are bound by our policies to protect the customer's identity and information. All your information, such as your names, phone number, email, order information, and so on, are protected. We have robust security systems that ensure that your data is protected. Hacking our systems is close to impossible, and it has never happened.
How our Assignment  Help Service Works
You fill all the paper instructions in the order form. Make sure you include all the helpful materials so that our academic writers can deliver the perfect paper. It will also help to eliminate unnecessary revisions.
2.      Pay for the order
Proceed to pay for the paper so that it can be assigned to one of our expert academic writers. The paper subject is matched with the writer's area of specialization.
3.      Track the progress
You communicate with the writer and know about the progress of the paper. The client can ask the writer for drafts of the paper. The client can upload extra material and include additional instructions from the lecturer. Receive a paper.
4.      Download the paper
The paper is sent to your email and uploaded to your personal account. You also get a plagiarism report attached to your paper.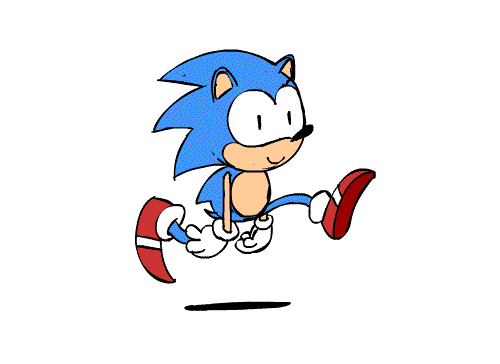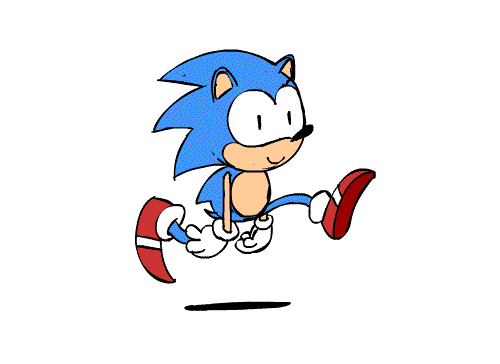 PLACE THIS ORDER OR A SIMILAR ORDER WITH US TODAY!!!
---