Does taking Metoprolol before cardiac surgery reduce the incidence of post-op atrial fibrillation
Abstract
Postoperative atrial fibrillation (POAF) remains a prevalent supraventricular arrhythmia. PoAF has associated effects such as deteriorating hemodynamic, increased risk of stroke and increased probability of death. Beta-blockers have been recommended as effective intervention mechanism of preventing PoAF. Metoprolol is one such beta-blocker that is commonly administered to prevent the incidence of PoAF. The systematic review below entails an analysis of six clinical trials that explore the effectiveness of metoprolol. The analysis identifies reduced hospitalization length, reduced mortality and reduced financial burden as the beneficial impact associated with the administration of prophylactic. The small number of studies reviewed limits the validity of the conclusion warranting future large sample size research.
Introduction
Annually, approximately 750,000 cardiac surgery are performed globally with postoperative atrial fibrillation (PoAF) being the prevalent complications (George, et al., 2018). With the increasing proportion of elderly population globally, it's expected that the number of cardiac surgeries would accelerate, consequently increasing the incidence of PoAF (George, et al., 2018). Existing epidemiological data suggest that incidence of PoAF after cardiac surgery remains a prevalent risk and detrimental sequelae that yields increased hospitalization days, substantial economic cost and increased morbidity and mortality (Crystal, et al., 2004). Systematic review findings by George, et al., (2018) demonstrate 20-50% incidence of PoAF in cardiac surgical patients
According to Lúcio, et al., (2004) PoAF is classified as a supraventricular arrhythmia delineated by inconsistent and rapid ventricular rate due to loss of atrial contraction which picks within the two days after the cardiac operation. The high atrial frequency causes an irregular contraction frequency and irregular electrical activation of the ventricles. There are five types of atrial fibrations distinguished by the duration of the arrhythmia, which includes; paroxysmal, long-standing, persistent, first diagnosed and permanent atrial fibrillation.
Several predisposing factors including previous history of atrial fibrillation (AF), valvular heart surgery, chronic renal failure, chronic obstructive pulmonary condition, rheumatic heart disease, reduced left ventricular ejection fraction, diabetes mellitus, and advanced age have been identified to accelerate the incidence of PoAF (George, et al., 2018). Although PoAF maybe a temporary condition, it's associated with multiple medical complications. Particularly, valvular heart surgeries are reported to have a higher risk of PoAF. PoAF is linked to increased post-surgery risk of chronic conditions such as stroke, heart failure and myocardial infarction (George, et al., 2018). Turagam, et al., (2015)reports an estimated 30-40% prevalence rate of AF among patients undergoing cardiac surgery.
Literature Review
Multiple pharmacological approaches have been developed to prevent postoperative AF (PoAF) including the Metoprolol to post-surgery (Turagam, et al., 2015). Clinical evidence of intervention mechanisms of preventing incidences of PoAF identifies that the approaches have a counteracting effect on PoAF on triggering factors. The underlying mechanisms or preventing PoAF centered around reducing inflammation with steroids, statins, polyunsaturated fatty acids or colchicine; controlling the neurohumoral system through amiodarone, angiotensin-converting enzyme inhibitor beta-blockers; reducing the myocardial energy demands with beta- blockers or reducing oxidative stress with acetylcysteine or ascorbate (Turagam, et al., 2015).
Use of preoperative beta-blockers such as Metoprolol is one intervention that controls the neurohumoral system by diminishing the demand of myocardial oxygen and blunting the inotropic and chronotropic of a surge of catecholamine (Turagam, et al., 2015). The B blocker treatment has been recommended by the European Society of Cardiology and the American Heart Association as a first treatment intervention for preventing PoAF (George, et al., 2018). However, findings on the efficacy of metoprolol remain elusive (Turagam, et al., 2015) providing a research gap for the current study.
Existing literature explores the effectiveness of administration of Metoprolol to post-cardiac surgery patients (Turagam, et al., 2015). Extant research has limitedly reviewed the effectiveness underlying the use of preoperative administration of Metoprolol to minimize the incidence of PoAF (Turagam, et al., 2015), hence, the motivation of the current research. In this review, I explore the randomized controlled trials behind the use of metoprolol as a pharmacological intervention of preventing PoAF
Methods
The search was undertaken using databases such as the PubMed, Cochrane Central Database and Google Scholar. The search terms used to identify the studies include metoprolol, Atrial fibrillation (AF), Cardiac Surgery. A limited search of "Metoprolol and Atrial fibrillation" yields 259 hits PubMed and custom range of 2000- 2019 search on google scholar yielded 16,800 hits. Since searching of "Metoprolol and Atrial fibrillation" on the Cochrane Central Database yielded limited hits, and the publications on the PubMed are both included in the google scholar and Cochrane Central Database, the papers constrained to publications in PubMed. Studies were included if they met certain criteria; i) randomized trials ii) a number of patients is not less than 200, iii) metoprolol was administered iv) rich statistical analysis of the results. The abstracts, methods, result and conclusion sections of the identified papers were analyzed to identify the relevance of the findings to the current review.
Results
Six papers were shortlisted from the database which entails randomized clinical trials of the use of preoperative administration of metoprolol in cardiac surgery patients. Table 1 below presents a summary of the statistics of the shortlisted studies.
Table 1: Summary of clinical trials examining the effectiveness of Metoprolol on PoAF
Study
Design
Sample Size
Type of Cardiac Surgery
Outcomes
Lucio et al.. (2004)
Open Randomized Study
200
coronary artery bypass graft
Respective incidences of PoAF: 11% (Metoprolol group) and 24% (control group)(P=0.02).
Crystal et al., (2004)
Randomized Controlled Trial
1000
Elective open heart surgery
Incidence of PoAF in metoprolol group decreased 40.1% to 29.6% and increased from 35% to 38.5% in control group
Hjalmarson et al (2000)
Randomized Controlled Trial
3991
functional class II to IV,
significant 31% decline in total mortality in the metoprolol group
Halonen et al., (2006)
Randomized Controlled Trial
240
Coronary artery bypass graft
Aortic valve replacement
Lower incidence PoAF in intravenous group (16.8%) relative to than in the control (28.1%) P0.036)
Yang et al (2006)
Randomized Controlled Trial
496
abdominal aortic surgery
Infrainguinal
Axillofemoral revascularizations
Incidence of PoAF in intervention group 10.2%, 95% CI
Incidence of PoAF in the control group (12%, 95% CI).
Acikel et al (2008)
Randomized Controlled Trial
110
coronary artery bypass grafting
36% incidence of PoAF in the metoprolol group
16% incidence of PoAD in the carvedilol group
The results from the above clinical trials demonstrate that preoperative administration of metoprolol significant reduced the incidence of PoAF which ultimately yields two positive effects; reduced the mortality rate and reduced financial cost. Hjalmarson et al (2000) identified that administration of metoprolol substantially reduced the risk of PoAF and other subsequent complications. The randomized controlled trial identified reduced total mortality by 31 % (95% CI) and 20 % (CI) reduction number of hospitalization days due to post-surgery complications. The statistical analysis by Hjalmarson et al (2000) identified that deaths among the heart transplant patients reduced by 32% while the emergency admission reduced by 32% as a consequence of pre-operative metoprolol. The robustness of the clinical trial by Hjalmarson et al (2000) validates the research findings on the contribution of metoprolol in reducing the economic burden associated with PoAF by reducing the days of hospitalization, or hospital readmission due to worsening cardiac complications.
The clinical trial by Crystal et al., (2004) of 100 patients with similar AF history, age and sex identifies a 8% (99% CI) reduced risk of PoAF associated to administration of prophylactic metoprolol and an increased risk of PoAF by 3.3 % (97% CI) among the placebo group. PoAF increases the length of admission in the Intensive Care Unit (ICU) (Crystal et al., 2004). According to Crystal et al., (2004), failure to administer beta-blockers results prior to cardiac surgery yields a decline of the cardiac index and a risk chronotopic effect for beta-blockers administered after the cardiac surgery. The patients in the control group reported an increased length of stay in ICU from 158 hours to 183.4 hours demonstrating the prophylactic metoprolol affects. Consequently, the placebo group had higher associated hospital cost demystifying the essentiality of prophylactic metoprolol in cardiac surgeries.
The incidence of atrial fibrillation is the prevalent complication observed in cardiac surgeries. The incidence is higher in elderly patients who form the majority of cardiac surgery patients (Lucio et al., 2004). Exploring an open randomized clinical trial of 200 patients, Lucio et al.. (2004) identify a higher incidence of PoAF of 24% (95% CI) in the placebo group and an 11 % (95% CI) incidence risk in the metoprolol group. Lucio et al.. (2004) observe that PoAF is reported between 2nd to 4th day after the surgery with a majority of the incidences peaking on the 2nd day. The clinical trial by Lucio et al.. (2004) identified several undesired symptoms associated with the administration of metoprolol which includes heart failure, hypotension, sinus bradycardia and, bronchospasm. Consistent with the earlier studies Lucio et al., (2004) findings supports the existing clinical evidence on the beneficial prophylactic effect of beta-blockers. As the elderly population increases globally increasing the population of cardiac patients, Lucio et al., (2004) accentuate efficacy of metoprolol in the increasing high-risk elderly patients group.
Yang et al (2006) extend monitoring of the effect of prophylactic effect of metoprolol to a 6 months' period. Consistent with the earlier studies, Yang et al (2006) report a lower incidence of PoAF on the intervention group (10.2%, 95% CI) compared to the control group (12%, 95% CI). The clinical trial, however, doesn't indicate any difference after monitoring the effectiveness of metoprolol over a period of 6 months demonstrating that metoprolol doesn't delay the prevalence of PoAF. Comparative analysis of the efficacy of metoprolol and carvedilol by Acikel et al (2008) indicates although metoprolol reduces the incidence of PoAF, its efficacy is lower compared to other beta blockers such as carvedilol. Acikel et al (2008) randomized trial of 110 patients identifies 36% incidence of PoAF in the metoprolol group compared t0 16% of PoAF in the carvedilol group.
While research has centered on the comparative efficacy of metoprolol, limited research focuses on the form of its administration (Halonen, et al., 2004). Cardiopulmonary perfusion affects the absorption of metoprolol subsequently affecting the drug's efficacy in preventing PoAF (Halonen, et al., 2004). The randomized controlled trial of 240 patients scheduled for cardiac surgery identified that a lower incidence of PoAF when intravenous administration of metoprolol. PoAF Halonen, et al., (2004) remotes a 28% incidence of PoAF in patients where metoprolol was orally administered and a 16.8% incidence of PoAF where metoprolol was intravenously administered.
Conclusion
The systematic review of findings six studies illustrates that the preoperative administration of metoprolol may effectively attenuate the incidence of PoAF that subsequently reduces the length of hospitalization, financial burden, and the morbidity and mortality rate. The analysis further reveals that intravenous administration, as opposed to oral administration, increases the efficacy of metoprolol. Given that the review considered six studies which arguably is a limited sample size, the conclusion may overestimate or underestimate the incidence of PoAF resulting in bias. A further systematic review exploring a larger sample size would validate the current conclusion.
References
Acikel, S., Bozbas, H., Gultekin, B., Aydinalp, A., Saritas, B., Bal, U., . . . Ozin, B. (2008). Comparison of the efficacy of metoprolol and carvedilol for preventing atrial fibrillation after coronary bypass surgery. International Journal of Cardiology, 108-113.
Crystal, E., Thorpe, K., Connolly, s., Lamy, A., Cybulsky, I., Carroll, S., . . . Gent, M. (2004). Metoprolol prophylaxis against postoperative atrial fibrillation increases length of hospital stay in patients not on pre-operative b blockers: the b blocker length of stay (BLOS) trial. American Heart Journal, 941-942.
George, P., Varkey, A., A, N., Mateti, U., Gopalakrishnan, M., & Theempalangad, R. (2018). Incidence of atrial fibrillation after cardiac surgery and its pharmacological management. Acta Med Int, 58-62.
Halonen, J., Loponen, P., Ja¨rvinen, O., Karjalainen, a., Parviainen, I., & Halonen, P. (2010). Metoprolol Versus Amiodarone in the Prevention of Atrial Fibrillation After Cardiac Surgery A Randomized Trial. Ann Intern Med, 703-709.
Hjalmarson, A., Goldstein, S., Fagerberg, B., Wedel, H., Waagstein, F., Kjekshus, J., . . . Gottlieb, S. (2000). Effects of controlled-release metoprolol on total mortality, hospitalizations, and well-being in patients with heart failure: the Metoprolol CR/XL Randomized Intervention Trial in congestive heart failure (MERIT-HF). MERIT-HF Study Group. JAMA, 1295-1302.
Lúcio, d. A., Flores, A., Blacher, C., Leães, P., Lucchese, F., & Ribeiro, o. (2004). Effectiveness of metoprolol in preventing atrial fibrillation and flutter in the postoperative period of coronary artery bypass graft surgery. Arq. Bras. Cardiol.
Turagam, M., Downey, F., Kress, D., Sra, J., Tajik, J., & Jahangir, A. (2015). Pharmacological strategies for prevention of postoperative atrial fibrillation. Expert Rev Clin Pharmacol., 233-250.
Yang, H., Raymer, K., Butler, R., Parlow, J., & Roberts, R. (2006). The effects of perioperative beta-blockade: results of the Metoprolol after Vascular Surgery (Mavs) study, a randomized controlled trial. American Heart Journal, 983-990.
5
---
Are you busy and do not have time to handle your assignment? Are you scared that your paper will not make the grade? Do you have responsibilities that may hinder you from turning in your assignment on time? Are you tired and can barely handle your assignment? Are your grades inconsistent?
Whichever your reason is, it is valid! You can get professional academic help from our service at affordable rates. We have a team of professional academic writers who can handle all your assignments.
Plagiarism free papers
Timely delivery
Any deadline
Skilled, Experienced Native English Writers
Subject-relevant academic writer
Adherence to paper instructions
Ability to tackle bulk assignments
Reasonable prices
24/7 Customer Support
Get superb grades consistently
Online Academic Help With Different Subjects
Literature
Students barely have time to read. We got you! Have your literature essay or book review written without having the hassle of reading the book. You can get your literature paper custom-written for you by our literature specialists.
Finance
Do you struggle with finance? No need to torture yourself if finance is not your cup of tea. You can order your finance paper from our academic writing service and get 100% original work from competent finance experts.
Computer science
Computer science is a tough subject. Fortunately, our computer science experts are up to the match. No need to stress and have sleepless nights. Our academic writers will tackle all your computer science assignments and deliver them on time. Let us handle all your python, java, ruby, JavaScript, php , C+ assignments!
Psychology
While psychology may be an interesting subject, you may lack sufficient time to handle your assignments. Don't despair; by using our academic writing service, you can be assured of perfect grades. Moreover, your grades will be consistent.
Engineering
Engineering is quite a demanding subject. Students face a lot of pressure and barely have enough time to do what they love to do. Our academic writing service got you covered! Our engineering specialists follow the paper instructions and ensure timely delivery of the paper.
Nursing
In the nursing course, you may have difficulties with literature reviews, annotated bibliographies, critical essays, and other assignments. Our nursing assignment writers will offer you professional nursing paper help at low prices.
Sociology
Truth be told, sociology papers can be quite exhausting. Our academic writing service relieves you of fatigue, pressure, and stress. You can relax and have peace of mind as our academic writers handle your sociology assignment.
Business
We take pride in having some of the best business writers in the industry. Our business writers have a lot of experience in the field. They are reliable, and you can be assured of a high-grade paper. They are able to handle business papers of any subject, length, deadline, and difficulty!
Statistics
We boast of having some of the most experienced statistics experts in the industry. Our statistics experts have diverse skills, expertise, and knowledge to handle any kind of assignment. They have access to all kinds of software to get your assignment done.
Law
Writing a law essay may prove to be an insurmountable obstacle, especially when you need to know the peculiarities of the legislative framework. Take advantage of our top-notch law specialists and get superb grades and 100% satisfaction.
What discipline/subjects do you deal in?
We have highlighted some of the most popular subjects we handle above. Those are just a tip of the iceberg. We deal in all academic disciplines since our writers are as diverse. They have been drawn from across all disciplines, and orders are assigned to those writers believed to be the best in the field. In a nutshell, there is no task we cannot handle; all you need to do is place your order with us. As long as your instructions are clear, just trust we shall deliver irrespective of the discipline.
Are your writers competent enough to handle my paper?
Our essay writers are graduates with bachelor's, masters, Ph.D., and doctorate degrees in various subjects. The minimum requirement to be an essay writer with our essay writing service is to have a college degree. All our academic writers have a minimum of two years of academic writing. We have a stringent recruitment process to ensure that we get only the most competent essay writers in the industry. We also ensure that the writers are handsomely compensated for their value. The majority of our writers are native English speakers. As such, the fluency of language and grammar is impeccable.
What if I don't like the paper?
There is a very low likelihood that you won't like the paper.
Reasons being:
When assigning your order, we match the paper's discipline with the writer's field/specialization. Since all our writers are graduates, we match the paper's subject with the field the writer studied. For instance, if it's a nursing paper, only a nursing graduate and writer will handle it. Furthermore, all our writers have academic writing experience and top-notch research skills.
We have a quality assurance that reviews the paper before it gets to you. As such, we ensure that you get a paper that meets the required standard and will most definitely make the grade.
In the event that you don't like your paper:
The writer will revise the paper up to your pleasing. You have unlimited revisions. You simply need to highlight what specifically you don't like about the paper, and the writer will make the amendments. The paper will be revised until you are satisfied. Revisions are free of charge
We will have a different writer write the paper from scratch.
Last resort, if the above does not work, we will refund your money.
Will the professor find out I didn't write the paper myself?
Not at all. All papers are written from scratch. There is no way your tutor or instructor will realize that you did not write the paper yourself. In fact, we recommend using our assignment help services for consistent results.
What if the paper is plagiarized?
We check all papers for plagiarism before we submit them. We use powerful plagiarism checking software such as SafeAssign, LopesWrite, and Turnitin. We also upload the plagiarism report so that you can review it. We understand that plagiarism is academic suicide. We would not take the risk of submitting plagiarized work and jeopardize your academic journey. Furthermore, we do not sell or use prewritten papers, and each paper is written from scratch.
When will I get my paper?
You determine when you get the paper by setting the deadline when placing the order. All papers are delivered within the deadline. We are well aware that we operate in a time-sensitive industry. As such, we have laid out strategies to ensure that the client receives the paper on time and they never miss the deadline. We understand that papers that are submitted late have some points deducted. We do not want you to miss any points due to late submission. We work on beating deadlines by huge margins in order to ensure that you have ample time to review the paper before you submit it.
Will anyone find out that I used your services?
We have a privacy and confidentiality policy that guides our work. We NEVER share any customer information with third parties. Noone will ever know that you used our assignment help services. It's only between you and us. We are bound by our policies to protect the customer's identity and information. All your information, such as your names, phone number, email, order information, and so on, are protected. We have robust security systems that ensure that your data is protected. Hacking our systems is close to impossible, and it has never happened.
How our Assignment  Help Service Works
You fill all the paper instructions in the order form. Make sure you include all the helpful materials so that our academic writers can deliver the perfect paper. It will also help to eliminate unnecessary revisions.
2.      Pay for the order
Proceed to pay for the paper so that it can be assigned to one of our expert academic writers. The paper subject is matched with the writer's area of specialization.
3.      Track the progress
You communicate with the writer and know about the progress of the paper. The client can ask the writer for drafts of the paper. The client can upload extra material and include additional instructions from the lecturer. Receive a paper.
4.      Download the paper
The paper is sent to your email and uploaded to your personal account. You also get a plagiarism report attached to your paper.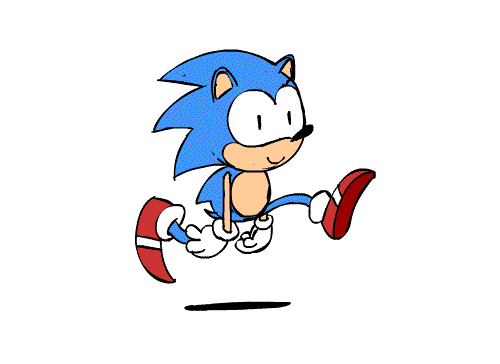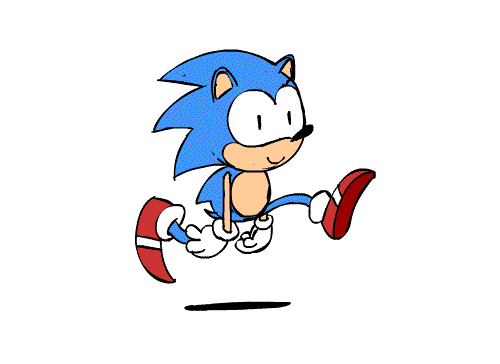 PLACE THIS ORDER OR A SIMILAR ORDER WITH US TODAY!!!
---