Message Board for Order Number
HTMLCONTROL Forms.HTML:Hidden.1
customer 2010 Jul 28 4:22 PM
If you could edit it to a more environmental conservation / local environmental conflict topic and have it done by tomorrow morning
am that would be great.THANKS!
Environmental Conflict
The April explosion at the BP Deepwater Horizon oil drilling platform has had far-reaching effects on political ecology, and has focused renewed, substantially negative attention on oil as an energy source. The environmental conflict in this situation is painfully obvious: millions of barrels of crude oil spewing unfettered into the Gulf of Mexico each day. The environmental disaster will, by all accounts, heap huge reprisals from political, economic, social, and environmental factions alike.
Oil workers thus far have been unable to completely staunch the flow of oil into the Gulf. India's Oil & Natural Gas Corp. Ltd. Chairman R.S. Sharma told reporters in early June that the spill will have global implications, calling the disaster a "game changer" for the global oil industry, especially in the United States. He predicted tougher environmental regulations and changes in currently standard operating procedures (Kumar). Exactly how it will change international oil procedures or environmental regulations remains to be seen, but one thing is certain: the economic, political, environmental, and ecological damage to the United States has been and will be significant.
Mindful of the pervasive influence the energy sector has on the U.S. economy, and given that strategic planning in this sometimes turbulent environment is essential to energy success, Grant explains the dominating role of the oil majors on the oil market: First, they are amongst the world's largest, most powerful corporations. Even after a decade of corporate downsizing and fluctuating oil prices, 10 of the world's 40 largest corporations are oil companies. Second, the companies are invariably complex. They are vertically incorporated, specialized, and multinational; yet the inter-related links between their actions gave birth to compounded coordination quandaries. Third, the companies are the traditional cutting-edge benchmarks, leading the way in global corporate strategic planning performance: i.e. corporate planning departments, economic forecasting applications, risk analysis, portfolio planning, etc. Finally, they experienced a sweeping conversion of their industry-energy environment from one of relative stability to one of turbulence (Grant 496).
After decades of stability and expansion, the oil giants' competitive milieu was offset by the oil crises of 1973-74 and 1979-80 in the United States, nationalization of the oil-producing states, and the capitalistic emergence of competition. The 7 leading oil- and gas- industrial corporate giants currently are: Seven Sisters; Exxon; Shell; BP; Mobil; Texaco; and Chevron (Grant 496). Any one or a combination of these energy giants has the power to change the political and ecological climate in an instant. Any one experiencing equipment failure, spills, natural catastrophes, et al. can do likewise, as the BP disaster has patently shown. Such is the awesome power the United States has granted these corporate kings in its insatiable quest for its resource.
What is known about oil? Oil is a fossil fuel found in underground deposits ranging from surface seeps to several kilometers below ground. Composed primarily of carbon and hydrogen, along with all sorts of impurities including sulfur and oxygen, it is essentially a liquid and, as such, is easy to mine and transport. The ease of extraction couple with its high-energy value makes oil an extremely cheap source of concentrated energy. Some of the values of oil are:
It is a main transport energy source including via land, sea, air, and militarily;
It is a main feedstock for the petrochemical industry;
It is the reason for agriculture being able to sustain the present world population;
It supplies fuel for electricity production in some states; and It provides stock for roads and other types of infrastructure.
Oil is a fossil fuel created by proxy via the biological breakdown of remains found in a source rock known as kerogen. The requirements of oil formation are sequentially stringent, i.e. The kerogen has to be covered to prevent oxidization, and then must be buried so deeply by subsidence that it is heated by the geothermal gradient under pressure at temperatures between 149 to 500 degrees Fahrenheit. Temperatures are higher at deeper levels, and gas will form instead. Obviously, natural trapping mechanisms must be included in this process that can prevent the new materials from rising to the ground surface and escaping. Because of the prerequisite chain of events to form oil and the trapping mechanisms required, oil is not spread evenly throughout the Earth's crust (Lloyd 3).
This resource plays a unique role in the U.S. economy in that it affects virtually every sector of this state's society. Not only used for transportation fuel, this natural energy resource is also used to light the darkness, warm or cool homes, pave roads, manufacture medicines, power computers, and much more. Moreover, petroleum-based products permeate almost every aspect of modern U.S. life: plastics, rubbers, Styrofoam, road tar, engine and transmission fluids, paints, and nail polishes are some of the many examples extant.
Because of this, and because not every area of land on Earth was blessed with the biological and billion-years' processes that are required to create this natural energy supply, the field of energy procurement is one fraught with unique challenges, amongst them modern politics, corporate maneuverings, unbalanced geography, nationalism, environmentalism, and the uneven effects of geopolitics. It's difficult to think of another resource that so deeply affects such myriad disciplines.
That the United States consumes a staggering one-fourth of the world's daily energy production despite containing only five percent of the world's population (BPa 2) reveals both the strength and weakness of its dependence on foreign energy. The U.S. — with a gross domestic product (GDP) annual 2008 output of 14.2 million, an eight percent share of total world exports, and a 13.15% share of total world imports (WTO) — is an energy-soaking sponge heavily dependent on oil, and its domestic and international economy is intertwined with the global energy sector. Given that the U.S. produces just 7.8% share (in thousand barrels daily) of total oil production daily compared to 22% for Europe/Eurasia, and with a whopping 32% from the Middle East, it is a matter of simple math to discern that the U.S. depends a great deal on foreign sourced energy, and depends on it more than any other state in the world (BPc 8).
Diehl and Gleditsch aver that the typical environmental conflict argument holds scarce resources drive the world's conflicts (125). Quite shocking is the statistic that Figure 1 illustrates: the United States consumes 26% of the world's oil while the "rest of the world" consumes 23%. Consequently, energy production, procurement, and consumption drives every single aspect of the United States' domestic and global economy, and provides an uber- strong impetus for political ecology and environmental conflicts.
Figure 1 — (321 Energy 2010).
The cultural politics are complex. The lengths the U.S. is willing to go to protect its valuable resource is manifested in the armed conflicts it conducts. Case in point, in 1991 the tiny but oil-rich country of Kuwait was invaded by its neighbor Iraq, also an oil-rich state. The United States was swift to respond with its rallying liberty cry, but cynics argue that the true motivation was to protect its oil supply (Salinger). Salinger cites as evidence the fact that, among other things, the United States made no effort in the months leading up to Iraq's invasion of Kuwait to stop the impending attack, nor did it notify the United Nations, even though the U.S. is said to have had advanced knowledge of said attack.
Salinger, a journalist based in the Middle East at that time, wrote that then-Iraqi leader Saddam Hussein reportedly said in a speech to the Arab Cooperation Council, whose members included Egypt, Iraq, Jordan, and Yemen, just prior to the invasion that:
The country that exerts the greatest influence on the region, on … its oil, will consolidate its superiority as an unrivaled superpower. This proves that if the population of the Gulf — and of the entire Arab world-is not vigilant, this area will be ruled according to the wishes of the United States. For example, the price of oil will be fixed for the benefit of American interests and everyone else's interests will be ignored (Salinger 596).
The Saudi Arabian government, being privy to the meeting and an ostensible ally of the U.S. — though one has to wonder whether the true motivations for its subsequent actions were more a matter of self-preservation — is alleged to have reported the matter to the CIA, thereby assuring the advanced knowledge of the invasion of Kuwait. The United States, however, did not react — at least not publicly — and did not warn the U.N. The reason why becomes clear in the context of energy geopolitics, as does the reason for the swift action on the part of the U.S. To "liberate" Kuwait once it actually was invaded. Ultimately, the U.S., by a fantastic and short display of brute force, did "liberate" Kuwait, thereby restoring some semblance of stability to the oil fields in the Middle East.
The same argument could reasonably be made for the United States' even more egregious subsequent invasion of Iraq in 2003; the pubic, altruistic reason given was that weapons of mass destruction must be eradicated from this potentially dangerous rogue state. The terrorist attacks on the World Trade Center in 2001 surely gave the U.S. more fodder for its defensive justification for invading. Iraq is, perhaps coincidentally, perhaps not, an oil-rich nation and curiously, to date, no weapons of mass destruction have ever been located within its borders.
One could argue that this unilateral action by the United States to protect its resource is no different that the colonial imperialistic power games of decades past. Kuniholm goes so far as to call this the "Great Game," and avers it is no different from that played by imperial powers in the past (546).
The preceding figure and facts make clear which states hold the supply and which states house the demand. That the United States must locate alternate sources of energy during this century is an infallible conviction. While not necessarily imminent, the threat of economic collapse ensures the U.S. will aggressively seek such aggressive measures as to prevent near-total wipe-out of its lifestyle. Such is the extent of dependencies that the U.S. economy has on energy. When this energy resource goes, all other sectors will follow as each — pharmaceuticals, plastics, tires, transportation, roadways, and much more — is dependent on the energy industry, and in particular on petroleum.
Policy solutions would obviously include finding alternative energy sources. Unfortunately, this presents quite the complex challenge so ingrained is the use of oil in United States' culture, ecology, and economy. Perhaps the so-called Gulf Oil Spill is the stark wake-up call the U.S. needs to precipitate major environmental and ecological change.
The question then becomes how.
There are other natural energy sources extant besides fossil fuels. The difficult challenge for the United States will be weaning itself off oil over the next decade. One option extant is geothermal energy which, as the name implies, is heat from within the Earth converted to energy. Ordinary, already -available oil-drilling technology could be employed to exploit this resource. There are three well-known, high-grade geothermal energy fields in existence: one of which is located in San Francisco. The American field generates enough electricity to power half of the city. However, the U.S. uses 6 million barrels of oil a day, while the American geothermal energy plant produces only 3 million barrels of oil over its lifetime! Consequently, drilling needs to be undertaken to locate many additional geothermal energy fields (Defeyyes Chapter 10).
Another option worth exploring is nuclear energy, though this option leaves many feeling a bit anxious. The facts are, however, that nuclear energy emits zero carbon dioxide emanations and provides 100 years' worth of uranium (Defeyyes 180). The downside, in addition to the distaste for the thought of "nuclear" anything, is that radioactive waste becomes problematic: How to safely dispose of it? A significant investment would be required to solve this conundrum, but for all the billions of dollars floating into the oil industry, it could be done.
Solar and wind power are worth a look, but lack storage capabilities. Water power is attractive for myriad reasons: it is renewable energy that does not pollute the environment, and it can be available on demand, for instance (Defeyyes 182).
The United States would do well to follow the protocol adopted at the 1991 Rio Summit, where it was decided that aggressive action was warranted in efforts to curb energy consumption and promote renewable forms of energy use. The three protocols adopted toward that end were:
• Non-renewable resource use should not exceed the rate of substituted development;
• Use of renewable energy should not exceed natural regeneration; and • Output of such uses should not exceed an assimilative capability (Barta 3).
Diehl and Gleditsch explain that demand-induced scarcity certainly drives world conflict (126). With the United States' population growing exponentially, we can expect to see this environmental conflict continue to accrue unless it's explicitly abated. We also certainly need to see the flow of oil into the Gulf of Mexico permanently staunched. Diehl and Gleditsch further state that "an important intervening variable between environmental scarcity and civil conflict is inequality" (155). Subsequently, environmental protection requires economic growth, for if there is no growth, someone or some faction (typically the poor) will have to pony up to make up for shortcomings. Industries, such as the oil giants, cannot only comfortably bear this burden, they can be the leaders for change such as developing new or renewable sources for energy. Until this occurs, the Gulf Oil Spill likely will remain largely what it is today: a colossal environmental and political mess spewing catastrophic ecological damage unfettered into eternity.
Works Cited
Energy. Who Consumes the Most Oil? Web. 23 July 2010.
Bartra, Valentin. "An Institutional Framework for a More Efficient Use of Natural Resources."
Minerals &; Energy – Raw Materials Report 22.1 (2007): 1-12 Print.
BPa. BP PIPELINES: An energy lifeline. UK: BP Publishing, 2009. Print.
-b. Statistical Review of World Energy. UK: BP Publishing, 2009. Print.
-c. Statistical Charting Tool. Web. 2007. 20 July 2010.
Deffeyes, K.S. Hubbert's Peak: The Impending World Oil Shortage. Princeton: Princeton University Press, 2001. Print.
Diehl, Paul and Nils Petter Gleditsch. Environmental Conflict: An Anthology. Boulder: Westview Press, 2000. Print.
Ferrey, Steven. "The Failure of International Global Warming Regulation to Promote Needed
Renewable Energy." Boston College Environmental Affairs Law Review 37.1 (2010): 67-126.
Grant, Robert. "Strategic Planning in a Turbulent Environment: Evidence from the Oil Majors." Strategic Management Journal 24.6 (2003): 491-517. Print.
Kumar, Manoj. "Oil & Natural Gas Chairman: BP Oil Spill To Have Global Impact." Wall Street Journal Business. Mumbai: Dow Jones Newswire. 1 June 2010. Web. 19 July 2010.
Kuniholm, Bruce. "The Geopolitics of the Caspian Basin." Middle East Journal 54.4 (2000): 546-571. Print.
Lloyd, Bob. "The End of Oil." Otago: University of Otago Department of Physics, 2005. Print.
Salinger, Pierre. "The United States, the United Nations, and the Gulf War." Middle East
Journal 49. 4 (1995): 595-613.
WTO. United States Profile. World Trade Organization. Web. 22 July 2010.
2
---
Are you busy and do not have time to handle your assignment? Are you scared that your paper will not make the grade? Do you have responsibilities that may hinder you from turning in your assignment on time? Are you tired and can barely handle your assignment? Are your grades inconsistent?
Whichever your reason is, it is valid! You can get professional academic help from our service at affordable rates. We have a team of professional academic writers who can handle all your assignments.
Plagiarism free papers
Timely delivery
Any deadline
Skilled, Experienced Native English Writers
Subject-relevant academic writer
Adherence to paper instructions
Ability to tackle bulk assignments
Reasonable prices
24/7 Customer Support
Get superb grades consistently
Online Academic Help With Different Subjects
Literature
Students barely have time to read. We got you! Have your literature essay or book review written without having the hassle of reading the book. You can get your literature paper custom-written for you by our literature specialists.
Finance
Do you struggle with finance? No need to torture yourself if finance is not your cup of tea. You can order your finance paper from our academic writing service and get 100% original work from competent finance experts.
Computer science
Computer science is a tough subject. Fortunately, our computer science experts are up to the match. No need to stress and have sleepless nights. Our academic writers will tackle all your computer science assignments and deliver them on time. Let us handle all your python, java, ruby, JavaScript, php , C+ assignments!
Psychology
While psychology may be an interesting subject, you may lack sufficient time to handle your assignments. Don't despair; by using our academic writing service, you can be assured of perfect grades. Moreover, your grades will be consistent.
Engineering
Engineering is quite a demanding subject. Students face a lot of pressure and barely have enough time to do what they love to do. Our academic writing service got you covered! Our engineering specialists follow the paper instructions and ensure timely delivery of the paper.
Nursing
In the nursing course, you may have difficulties with literature reviews, annotated bibliographies, critical essays, and other assignments. Our nursing assignment writers will offer you professional nursing paper help at low prices.
Sociology
Truth be told, sociology papers can be quite exhausting. Our academic writing service relieves you of fatigue, pressure, and stress. You can relax and have peace of mind as our academic writers handle your sociology assignment.
Business
We take pride in having some of the best business writers in the industry. Our business writers have a lot of experience in the field. They are reliable, and you can be assured of a high-grade paper. They are able to handle business papers of any subject, length, deadline, and difficulty!
Statistics
We boast of having some of the most experienced statistics experts in the industry. Our statistics experts have diverse skills, expertise, and knowledge to handle any kind of assignment. They have access to all kinds of software to get your assignment done.
Law
Writing a law essay may prove to be an insurmountable obstacle, especially when you need to know the peculiarities of the legislative framework. Take advantage of our top-notch law specialists and get superb grades and 100% satisfaction.
What discipline/subjects do you deal in?
We have highlighted some of the most popular subjects we handle above. Those are just a tip of the iceberg. We deal in all academic disciplines since our writers are as diverse. They have been drawn from across all disciplines, and orders are assigned to those writers believed to be the best in the field. In a nutshell, there is no task we cannot handle; all you need to do is place your order with us. As long as your instructions are clear, just trust we shall deliver irrespective of the discipline.
Are your writers competent enough to handle my paper?
Our essay writers are graduates with bachelor's, masters, Ph.D., and doctorate degrees in various subjects. The minimum requirement to be an essay writer with our essay writing service is to have a college degree. All our academic writers have a minimum of two years of academic writing. We have a stringent recruitment process to ensure that we get only the most competent essay writers in the industry. We also ensure that the writers are handsomely compensated for their value. The majority of our writers are native English speakers. As such, the fluency of language and grammar is impeccable.
What if I don't like the paper?
There is a very low likelihood that you won't like the paper.
Reasons being:
When assigning your order, we match the paper's discipline with the writer's field/specialization. Since all our writers are graduates, we match the paper's subject with the field the writer studied. For instance, if it's a nursing paper, only a nursing graduate and writer will handle it. Furthermore, all our writers have academic writing experience and top-notch research skills.
We have a quality assurance that reviews the paper before it gets to you. As such, we ensure that you get a paper that meets the required standard and will most definitely make the grade.
In the event that you don't like your paper:
The writer will revise the paper up to your pleasing. You have unlimited revisions. You simply need to highlight what specifically you don't like about the paper, and the writer will make the amendments. The paper will be revised until you are satisfied. Revisions are free of charge
We will have a different writer write the paper from scratch.
Last resort, if the above does not work, we will refund your money.
Will the professor find out I didn't write the paper myself?
Not at all. All papers are written from scratch. There is no way your tutor or instructor will realize that you did not write the paper yourself. In fact, we recommend using our assignment help services for consistent results.
What if the paper is plagiarized?
We check all papers for plagiarism before we submit them. We use powerful plagiarism checking software such as SafeAssign, LopesWrite, and Turnitin. We also upload the plagiarism report so that you can review it. We understand that plagiarism is academic suicide. We would not take the risk of submitting plagiarized work and jeopardize your academic journey. Furthermore, we do not sell or use prewritten papers, and each paper is written from scratch.
When will I get my paper?
You determine when you get the paper by setting the deadline when placing the order. All papers are delivered within the deadline. We are well aware that we operate in a time-sensitive industry. As such, we have laid out strategies to ensure that the client receives the paper on time and they never miss the deadline. We understand that papers that are submitted late have some points deducted. We do not want you to miss any points due to late submission. We work on beating deadlines by huge margins in order to ensure that you have ample time to review the paper before you submit it.
Will anyone find out that I used your services?
We have a privacy and confidentiality policy that guides our work. We NEVER share any customer information with third parties. Noone will ever know that you used our assignment help services. It's only between you and us. We are bound by our policies to protect the customer's identity and information. All your information, such as your names, phone number, email, order information, and so on, are protected. We have robust security systems that ensure that your data is protected. Hacking our systems is close to impossible, and it has never happened.
How our Assignment  Help Service Works
You fill all the paper instructions in the order form. Make sure you include all the helpful materials so that our academic writers can deliver the perfect paper. It will also help to eliminate unnecessary revisions.
2.      Pay for the order
Proceed to pay for the paper so that it can be assigned to one of our expert academic writers. The paper subject is matched with the writer's area of specialization.
3.      Track the progress
You communicate with the writer and know about the progress of the paper. The client can ask the writer for drafts of the paper. The client can upload extra material and include additional instructions from the lecturer. Receive a paper.
4.      Download the paper
The paper is sent to your email and uploaded to your personal account. You also get a plagiarism report attached to your paper.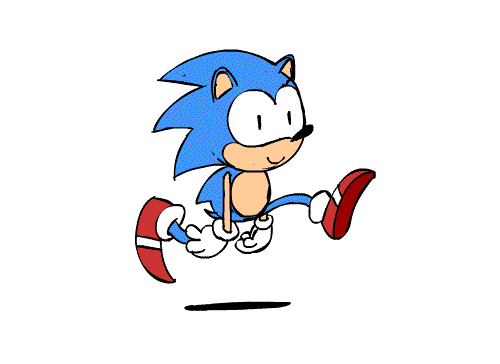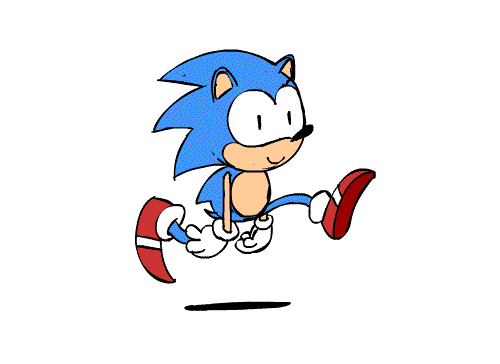 PLACE THIS ORDER OR A SIMILAR ORDER WITH US TODAY!!!
---