DOJ Policy Changes
The plethora of commentary regarding the terrorist attacks that occurred on 9/11 has created much confusion. The overwhelming quality of the circumstances altered the collective psyche of America in deep and profound ways. In many cases these changes have provided solutions, problems and more questions.
The purpose of this essay is to discuss how 9/11 changed criminal justice policies in the United States. The essay will argue that although there have been many worthwhile and successful alterations, a small portion of the policies have provided more questions than answers. To help illuminate this hypothesis, this essay will analyze many of these changes that have been implemented and evaluate them from a new perspective.
Key Actions
The United States Department of Justice (DOJ) is essentially responsible for enforcing and promoting the ideas of justice, fairness and retribution. In a ten-year retrospective of their own accomplishments and principles regarding the situation this organization has delivered many changes. They wrote " Even as we pledge continued vigilance against those who target Americans, our nation can be justifiably proud of its response to these threats over the past decade. America is both stronger and safer than it was a decade ago. Ten years after 9/11, al-Qaeda and its affiliates, while still a serious threat, have a severely degraded capability to attack the homeland. As a result of offensive actions abroad and vigilant security measures at home, the U.S. government has reduced terrorists' capabilities to perpetrate spectacular attacks on American soil. "
This statement can be judged upon an investigation into this organization's actions and results during this time. The DOJ suggested numerous areas in which appropriate attention had been applied and success had been realized. These key actions include, protecting American through the use of investigation and the legal process, changing to a counter terrorism posture in structure and form, legal or policy changes, protecting civil liberties and increasing partnership to help combat the problem. Each one of these areas deserves the proper attention and analysis in order to determine the effectiveness of these drastic and dramatic changes that have happened since the terrorist events of 9/11.
Investigations and Criminal Prosecution
One method of justice is through the legal governmental action where criminal justice professionals work in concert to combine their resources to effectively and efficiently combat the threats presented to them. The concentration of these investigative and prosecutorial efforts have resulted in some seemingly welcomed events. The court systems in the past 13 years have seen an incredible influx in counterterrorism related cases, marking a significant change in attitude since the attacks.
Walsh (2011) summarized many of these changes in her examination of the pre and post 9/11 investigative arena. She wrote "That reality requires a policy-driven security solution, one that addresses concerns about the consequences, the constraints, and the "art of the possible" in combating terrorism. Much of the internal fighting about how to approach the war on terror is about whether aspects fall into the traditional bucket of law enforcement vs. The bucket of war. " To be sure, something had to change as a result of massive attacks that exposed a glaring weakness within the ability to prevent such atrocities. By altering and reproaching the way that the DOJ approaches the idea of terrorism must align with the new types of threats that are now present.
Investigations and criminal prosecution efforts have had to readjust their priorities in order to align themselves with the risk environment. Law enforcement agencies performing counterterrorism operations have since focused on areas of an urban nature or regions that possess high risk infrastructure as primary locations for terrorist activities. These efforts of investigation require the need to organize state, local and federal officials in the proper manner to be successful. This intermixing of agencies has demonstrated the need for strong leadership at all levels and proper solutions can then be developed.
It appears that many of these efforts have been successful and counterterrorism as an enemy ideal has flourished throughout the culture. Davis et al. (2010) in a report that aimed to evaluate these efforts described that this attitudinal adjustment has been mostly realized. They wrote, " nine years after the 9/11 terrorist attacks, we see that the law enforcement agencies information sharing networks have evolved to include not only counterterrorism, but also the adoption of an all-crimes approach with the goal of striking a balance between criminal intelligence and intelligence related to terrorist threats, " (p.20).
A good example of this approach can be discussed using the New York Subway Plot that unfolded in 2009. This example highlights the synthesis of law enforcement and intelligence efforts that successfully thwarted an international al-Qaeda sponsored plan to attack the very densely populated New York City subway system. The attack itself was to commemorate the events of 9/11 2001 and were suicidal in nature much like the inspiring event. McNeil, Carafano & Zuckerman (2010) explained how this unity of effort was successful and how this event was important in understanding the capabilities of both the enemy and our own efforts. They wrote " Zazi, a 24-year-old Afghani, was arrested after purchasing large quantities of chemicals used to make a TATP bomb, the same type of weapon used in the 2005 bombing of the London Underground and the 2001 shoe-bomb plot. Zazi had traveled to Pakistan, where he received instruction in bomb-making and attended an al-Qaeda training camp. Zazi allegedly planned to detonate TATP bombs on the New York City subway. t least three other individuals have since been arrested on allegations of traveling overseas with Zazi to receive terrorist training and making false statements to authorities. One of them, New York religious leader Ahmad Afzali, has pled guilty to charges of lying to federal agents about informing Zazi that he was being investigated by authorities. Zarein Ahmedzay has also pled guilty to conspiring to use weapons of mass destruction in the foiled plot."
Structural Changes
Having the ideas for change is simply not enough when dealing with intelligence and law enforcement. Real and material changes are essential for things to manifest and the benefits of those to mature into fruition. According to the DOJ " Since 9/11, the FBI has undertaken the most significant transformation in its history. The bureau has restructured its operations in order to better detect, penetrate and dismantle terrorist enterprises as part of its larger cultural shift to a threat-based, intelligence-driven, national security organization." Many of these changes have no doubt real and tangible benefits to the country, while others have not, and still other structural changes have not yet revealed their utility.
To make these changes work, leadership had to overhaul the attitudes and develop new and more appropriate priorities in order to meet the demands that new American century delivered. One such mega-change is the reorganization of the FBI by creating a National Security Branch. This transformation occurred in 2005 and marked a new beginning in leading the law enforcement into this new paradigm of counterterrorism and secret threats. According to the FBI the mission of this sub-unit organization is "to develop a comprehensive understanding of the threats and penetrate national and transnational networks that have a desire and capability to harm us. Such networks include: terrorist organizations, foreign intelligence services, those that seek to proliferate weapons of mass destruction, and criminal enterprises." While this seems slightly aligned with past ideals, the reorganization itself puts a new importance on the structural component of the justice department, and how this reorganization can lead to new and helpful developments on the duty of protecting and delivering justice to the citizens of this country.
Another structural and organizational change that took place in the FBI was the establishment of the National Joint Terrorism Task Force (NJTTF). " Today, the JTTFs include more than 4,400 members nationwide, more than four times the pre-9/11 total, hailing from over 600 state and local agencies and 50 federal agencies. They create familiarity among investigators and managers before a crisis. And perhaps most importantly, we pool talents, skills, and knowledge from across the law enforcement and intelligence communities into a single team that responds as a coordinated force according to an FBI statement."
In more obvious structural changes, the sheer size of the DOJ and the FBI have increased enormously and there are many more people that are dedicated to counterterrorism efforts than ever before in the history of government. Field agents, linguists and other specialties have been significantly added to these organizations to bolster their abilities. The point of diminishing returns may have been reached however in many cases were the solution is to simply add more people to the mix. The risk of immersing an organization in new and unproven talent has the possibility of significantly weakening the overall quality of labor. As a result, even more demands for leaders and leadership becomes obvious and strains and weak points within the unit can be exploited to a greater degree. The bigger they are the harder they fall, and the potential for massive failure is greater due to the extra attention and resources that are being directed towards the DOJ and the criminal justice system in an effort to lessen the threat of terrorism and terrorist activities.
Growing pains should be expected and the blows suffered on 9/11 by our nation are still not fully healed. The terrorist attacks that occurred revealed the structural weaknesses within the criminal justice system and ironically these holes were exploited literally and figuratively. Law enforcement officials and professionals swear oaths to protect and defend and its usually best when politics is not overly saturated within these confines. They hyper-political and divisive nature of American culture in today's world is no doubt an echo of the structural deficiencies that were present over a decade ago and this presents challenges in creating a balanced and effective approach. Trial an error must be accepted as a means to survey this new landscape that is present in this post 9/11 world and the importance of faith in leadership and intelligence can greatly assist in this process of change.
Legal Changes
Legislation is an important ingredient in the recipe to fight terror and keep a peaceful homeland. The DOJ's role in enforcing these laws have are integral and require open and clear communication between the different branches of government. Words and phrases are very important in deciphering what the role of law enforcement agencies actually is and presents a manner to which information may be shared and completely understood.
The most impactful form of legislature that has been developed since the attacks on 9/11 is the U.S.A. Patriot Act of 2001 and its amended sequel, the U.S.A. Patriot Act Improvement and Reauthorization Act of 2005. This federal piece of legislature essentially changed the legal system at its core as new powers were granted to certain areas of law enforcement that were previously unavailable. Like any newly acquired power, the danger of opening a Pandora's box has proven to be real and significant as well. This legal modification, however has allowed the forces of justice to be carried out in a new and novel means that not all agree with.
Baginski (2005) elaborated to Congress on some of the results that were seen early on with the Patriot Act. "the information sharing provisions of the U.S.A. Patriot Act are vital to our national security. Allowing these provisions to sunset would be inconsistent with the spirit of the recently enacted Intelligence Reform and Terrorism Prevention Act of 2004, which included many provisions designed to enhance information sharing within the federal government. Provisions of the U.S.A. Patriot Act are critical to implementing the Congressional mandate for an "information sharing environment." Section 203(b) of the U.S.A. Patriot Act specifically authorizes the sharing of foreign intelligence information obtained in a Title III electronic surveillance with other federal officials, including intelligence officers and national security officials, such as DHS and DOD officials. Section 203(d) specifically authorizes the sharing of foreign intelligence information collected in a criminal investigation with intelligence officials. Allowing either of these provisions to sunset could seriously damage our information sharing and coordination efforts with the CIA, other intelligence agencies, and even internally between criminal and intelligence investigations."
Another important legislative change that has occurred since the attacks of 9/11 is the Foreign Intelligence Surveillance Act (FISA) Amendments Act of 2008 and then again in 2012. This was a revaluation and alteration of the previous FISA law enacted in 1978 years earlier. Congress had passed this act in order to broaden the criminal justice organizations' abilities to gather intelligence in a more responsive and efficient manner. This policy change was designed to ensure that the intelligence community had all the necessary tools to gather and disseminate information while still protecting the civil rights of Americans. This is no doubt one of the more controversial changes that has occurred and has sparked debate about its effectiveness.
Liu (2013) described this transformation as " reauthorizations of expiring provisions of FISA have been an annual occurrence in Congress since 2009. Prior to 2012, the legislative debate and reauthorizations largely dealt with three amendments to FISA. Most recently, in 2011, these three provisions were extended until June 1, 2015."
FISA adjustments have put panic into those who wish to safeguard the privacy rights of Americans as many of these involvements are threatening to this right guaranteed by the U.S. Constitution. Critics have been vocal about how individual rights are systematically trampled upon due to overzealousness or unreliable intelligence. Blumenthal (2013) argued that "FISA court judges decide whether the government can tap phone calls, access business records and sweep up a wide array of data that can be used to map the contours of our daily lives. After the court rules, its findings are almost never made public. Americans whose privacy may be compromised by FISA court rulings cannot read those rulings, much less contest or appeal them. The FISA court serves a critical purpose in our national security apparatus, ensuring timely consideration of surveillance requests when seconds matter most. But the court in its current form — unaccountable, secretive, one-sided — is broken. It not only lacks any genuine transparency and accountability, but it also deprives the entire system of trust and credibility in the eyes of the American people."
Partnering and Cooperation
The problems revealed on the 9/11 attacks suggested that a broader, and more involved approach may need to be generally practiced alongside other, more traditional methods. By seeking the involvement of other entities including the American people, Muslim populations and foreign governments, the law enforcement community has widened its reach to help solve the many problems that accompany such counterterrorism efforts.
The need to ensure that American citizens' rights are not being violated has become an important change in the way that justice is carried out. The DOJ must strive to be a model for the benchmarks and principles that makes America a free country worth saving and defending. The Civil Rights Division in the U.S. Attorney's Offices have taken hate crime and hate speech as new means of protecting individuals rights. Also Muslims and other potential terrorist suspect groups have also been afforded special anti-discriminatory provisions.
Looking beyond the borders of America has also been a new practice that has been implemented over the years since the attacks on 9/11. Coordinating with counterparts in other parts of the world has yielded significant results and has proven to be an effective and efficient mode of tackling counterterrorism by cooperating and trusting other sources of information that have not been traditionally been used.
Recommendations
In order to help understand the changes that have been demonstrated related to counterterrorism over the past 13 years, certain recommendations are offered to help contextualize and rationalize the situation and provide realistic and helpful objectives that can be used to guide and steer the argument in the right direction.
Balance is Key
In any endeavor in life taking a balanced and focused approach will serve that person or organization well. The DOJ must not forget that they have a tough responsibility of balancing the political factors of the Executive while protecting and serving the rights of the American citizens. Media distortions, aside, it is up to the leaders within the organization to realize their responsibility to achieving and maintaining this balance. The pressures that have come with the threat of terrorism has made this alignment difficult but not impossible. It is recommended that the true principles of the U.S. Constitution serve as the map to the correct decisions in finding this balance.
Quality vs. Quantity
The temptation to simply throw more resources at a problem without any real aim or purpose is real and dangerous. Law enforcement officials who have been granted access to new resources must not wantonly waste or misappropriate this energy without good reason. While the results of the fateful attacks proved that there was a significant dearth of resources applied to our security, it is also important not to over-correct the problem and ignore what actually needs to be done. More people, more technology and more resources may allow for justice officials to do more, but if these actions are not properly aligned with a grander strategy, much will be lost in the process.
Continue Cooperation
One of the most pleasing aspects about the growth and evolution of the criminal justice policies since 9/11 is the spirit of cooperation. This practice of unification, while certainly not mastered, has allowed for law enforcement agencies to make great strides in their abilities to counter terror. This trend should be continued and reinforced by leaders within the community who can demonstrate personally how this action can be performed. The volatile political environment that is present in today's society will require leaders to do unpopular things like ignoring their pride and individual efforts for larger more important benefits that stand to serve the collective.
Efficient Employment of Technology
Modern technology has also proven to be beneficial to the criminal justice policies as they allow for its uses new avenues of protection and security. It is of primary importance that his technology is used in the right manner and for the right purposes. Too often technology serves to distract and may cause unwanted side effects that does not serve the criminal justice community in any real beneficial manner.
References
Baginski, M. (2005). Testimony to Congress Subcommittee on Crime Terrorism and Homeland Security, Washington DC, 19 April 2005. Retrieved from http://www.fbi.gov/news/testimony/importance-of-usa-patriot-act-to-fbi-information-sharing
Blumenthal, R. (2013). FISA Court Secrecy Must End. Politico, 14 July 2013. Retrieved from http://www.politico.com/story/2013/07/fisa-court-process-must-be-unveiled-94127.html
Davis, L. et al. (2010). Long-Term Effects of Law Enforcement's Post 9/11 Focus on Counterterrorism and Homeland Security. Prepared for the National Institute of Justice by Rand Corporation, 2010. Retrieved from https://www.ncjrs.gov/pdffiles1/nij/grants/232791.pdf
Liu, E. (2013). Reauthorization of the FISA Amendments Act. Congressional Research Service, 8 April, 2013. Retrieved from http://www.fas.org/sgp/crs/intel/R42725.pdf
McNeil, J., Crafano, J. & Zuckerman, J. (2010). 30 Terrorist Plots Foiled: How The System Worked. The Heritage Foundation, 29 April 2010. Retrieved from http://www.heritage.org/research/reports/2010/04/30-terrorist-plots-foiled-how-the-system-worked
The United States Department of Justice (2011). Fact Sheet: the Department of Justice Ten Years After 9/11. Viewed on 11 April 2014. Retrieved from http://www.justice.gov/opa/pr/2011/September/11-opa-1136.html
The United States Department of Justice (nd). Counterterrorism Section. Viewed 11 April 2014. Retrieved from http://www.justice.gov/nsd/counter_terrorism.htm
The United States Federal Bureau Of Investigation (nd). National Security Branch. Viewed 12 April 2014. Retrieved from http://www.fbi.gov/about-us/nsb/mission
Walsh, C. (2011). The Law Before and After 9/11. Harvard Gazette, 14 Sep 2011. Retrieved from http://news.harvard.edu/gazette/story/2011/09/the-law-before-and-after-911/
Webster, M. (2009). A closer look at the FBI's Joint Terrorism Task Forces. Renew America, 1 June 2009. Retrieved from http://www.renewamerica.com/columns/webster/090601
---
Are you busy and do not have time to handle your assignment? Are you scared that your paper will not make the grade? Do you have responsibilities that may hinder you from turning in your assignment on time? Are you tired and can barely handle your assignment? Are your grades inconsistent?
Whichever your reason is, it is valid! You can get professional academic help from our service at affordable rates. We have a team of professional academic writers who can handle all your assignments.
Plagiarism free papers
Timely delivery
Any deadline
Skilled, Experienced Native English Writers
Subject-relevant academic writer
Adherence to paper instructions
Ability to tackle bulk assignments
Reasonable prices
24/7 Customer Support
Get superb grades consistently
Online Academic Help With Different Subjects
Literature
Students barely have time to read. We got you! Have your literature essay or book review written without having the hassle of reading the book. You can get your literature paper custom-written for you by our literature specialists.
Finance
Do you struggle with finance? No need to torture yourself if finance is not your cup of tea. You can order your finance paper from our academic writing service and get 100% original work from competent finance experts.
Computer science
Computer science is a tough subject. Fortunately, our computer science experts are up to the match. No need to stress and have sleepless nights. Our academic writers will tackle all your computer science assignments and deliver them on time. Let us handle all your python, java, ruby, JavaScript, php , C+ assignments!
Psychology
While psychology may be an interesting subject, you may lack sufficient time to handle your assignments. Don't despair; by using our academic writing service, you can be assured of perfect grades. Moreover, your grades will be consistent.
Engineering
Engineering is quite a demanding subject. Students face a lot of pressure and barely have enough time to do what they love to do. Our academic writing service got you covered! Our engineering specialists follow the paper instructions and ensure timely delivery of the paper.
Nursing
In the nursing course, you may have difficulties with literature reviews, annotated bibliographies, critical essays, and other assignments. Our nursing assignment writers will offer you professional nursing paper help at low prices.
Sociology
Truth be told, sociology papers can be quite exhausting. Our academic writing service relieves you of fatigue, pressure, and stress. You can relax and have peace of mind as our academic writers handle your sociology assignment.
Business
We take pride in having some of the best business writers in the industry. Our business writers have a lot of experience in the field. They are reliable, and you can be assured of a high-grade paper. They are able to handle business papers of any subject, length, deadline, and difficulty!
Statistics
We boast of having some of the most experienced statistics experts in the industry. Our statistics experts have diverse skills, expertise, and knowledge to handle any kind of assignment. They have access to all kinds of software to get your assignment done.
Law
Writing a law essay may prove to be an insurmountable obstacle, especially when you need to know the peculiarities of the legislative framework. Take advantage of our top-notch law specialists and get superb grades and 100% satisfaction.
What discipline/subjects do you deal in?
We have highlighted some of the most popular subjects we handle above. Those are just a tip of the iceberg. We deal in all academic disciplines since our writers are as diverse. They have been drawn from across all disciplines, and orders are assigned to those writers believed to be the best in the field. In a nutshell, there is no task we cannot handle; all you need to do is place your order with us. As long as your instructions are clear, just trust we shall deliver irrespective of the discipline.
Are your writers competent enough to handle my paper?
Our essay writers are graduates with bachelor's, masters, Ph.D., and doctorate degrees in various subjects. The minimum requirement to be an essay writer with our essay writing service is to have a college degree. All our academic writers have a minimum of two years of academic writing. We have a stringent recruitment process to ensure that we get only the most competent essay writers in the industry. We also ensure that the writers are handsomely compensated for their value. The majority of our writers are native English speakers. As such, the fluency of language and grammar is impeccable.
What if I don't like the paper?
There is a very low likelihood that you won't like the paper.
Reasons being:
When assigning your order, we match the paper's discipline with the writer's field/specialization. Since all our writers are graduates, we match the paper's subject with the field the writer studied. For instance, if it's a nursing paper, only a nursing graduate and writer will handle it. Furthermore, all our writers have academic writing experience and top-notch research skills.
We have a quality assurance that reviews the paper before it gets to you. As such, we ensure that you get a paper that meets the required standard and will most definitely make the grade.
In the event that you don't like your paper:
The writer will revise the paper up to your pleasing. You have unlimited revisions. You simply need to highlight what specifically you don't like about the paper, and the writer will make the amendments. The paper will be revised until you are satisfied. Revisions are free of charge
We will have a different writer write the paper from scratch.
Last resort, if the above does not work, we will refund your money.
Will the professor find out I didn't write the paper myself?
Not at all. All papers are written from scratch. There is no way your tutor or instructor will realize that you did not write the paper yourself. In fact, we recommend using our assignment help services for consistent results.
What if the paper is plagiarized?
We check all papers for plagiarism before we submit them. We use powerful plagiarism checking software such as SafeAssign, LopesWrite, and Turnitin. We also upload the plagiarism report so that you can review it. We understand that plagiarism is academic suicide. We would not take the risk of submitting plagiarized work and jeopardize your academic journey. Furthermore, we do not sell or use prewritten papers, and each paper is written from scratch.
When will I get my paper?
You determine when you get the paper by setting the deadline when placing the order. All papers are delivered within the deadline. We are well aware that we operate in a time-sensitive industry. As such, we have laid out strategies to ensure that the client receives the paper on time and they never miss the deadline. We understand that papers that are submitted late have some points deducted. We do not want you to miss any points due to late submission. We work on beating deadlines by huge margins in order to ensure that you have ample time to review the paper before you submit it.
Will anyone find out that I used your services?
We have a privacy and confidentiality policy that guides our work. We NEVER share any customer information with third parties. Noone will ever know that you used our assignment help services. It's only between you and us. We are bound by our policies to protect the customer's identity and information. All your information, such as your names, phone number, email, order information, and so on, are protected. We have robust security systems that ensure that your data is protected. Hacking our systems is close to impossible, and it has never happened.
How our Assignment  Help Service Works
You fill all the paper instructions in the order form. Make sure you include all the helpful materials so that our academic writers can deliver the perfect paper. It will also help to eliminate unnecessary revisions.
2.      Pay for the order
Proceed to pay for the paper so that it can be assigned to one of our expert academic writers. The paper subject is matched with the writer's area of specialization.
3.      Track the progress
You communicate with the writer and know about the progress of the paper. The client can ask the writer for drafts of the paper. The client can upload extra material and include additional instructions from the lecturer. Receive a paper.
4.      Download the paper
The paper is sent to your email and uploaded to your personal account. You also get a plagiarism report attached to your paper.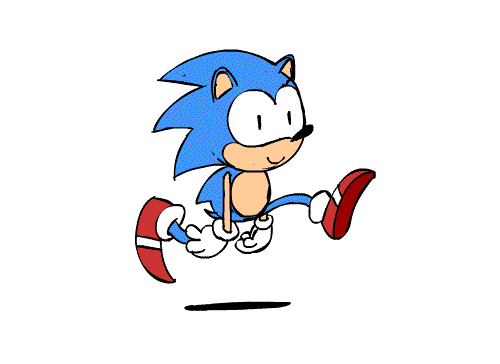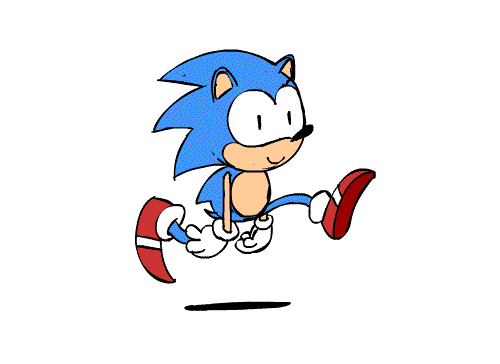 PLACE THIS ORDER OR A SIMILAR ORDER WITH US TODAY!!!
---