Continental
When we are discussing the airline industry and the companies involved here, we need to differentiate between two periods: before the attacks of 11th of September 2001 and after the attacks, because the changes in the economic, social and political environment were so tremendous that they have changed everything radically, both in perceptions and in actions.
Before September 2001, Continental had had a troubled period during the 80s and at the beginning of the 90s, characterized by heavy losses, periods of economic default and bankruptcy. The coming of Gordon Bethune, president and COO, later elected CEO, changes began to take place within the company. These changes generally acted on four different plans: financial, marketing, product and people/employees. The success was almost immediate, with increasing value added for the customer, a better atmosphere in the work place and a different attitude from the employees, stimulated by subsequent bonuses and prizes.
The attacks in September 2001 brought a period of regression for almost everybody operating in the airline industry. This came from different sources. First of all, there was a general fear that terrorism naturally brought about, not only the fear of flying itself, but also the fear of leaving one's home and premises. Second of all, the costs that the new security systems and necessity brought about took their toll on the industry. Continental was no exception in this case and it needed to adjust some of its strategies to be able to face the new market challenges.
2) Five Forces Analysis
As we know, Porter's Five Force model is one of the main tools used to assess the profitability of an industry and is one of the key issues in our analysis. We will be analyzing each of the components of the model: threat of substitutes, barriers to entry, supplier power, buyer power and rivalry.
The Threat of Substitutes "comes from products outside the industry"
, in this case, we are referring to alternative forms of transportation. If we consider the airline industry, the threat of substitutes may come from land travel or sea travel, for example. However, in order to evaluate the threat of substitutes, we need to briefly compare some of the main transport industry.
The greatest advantage for the airline industry is that it is fast. Indeed, if we consider a trip from Budapest to Paris, for example, this will take less than two hours by plane. If we add the additional time one may spend in the airport, the total travel time may go up to four or five hours. On the other hand, a trip by car or rail will take approximately two whole days. So, the airline industry is addressing at least two categories of consumers. The first one are people who want to save time when traveling (businessmen), the second are people who want to travel comfortably and safely (it is a known fact that plane crashes are much rarer than car accidents).
The attacks in September 2001 are not likely to affect the first category of consumers, but will probably affect the number of the second category. In this sense, the threat of substitute is much more likely to reach the second category, as these are more likely to prefer other forms of alternative transportation.
Indeed, if we consider the characteristics of each consumer group, it is more likely that the terrorist threat will not reach the business executives who travel, because for them the airplane represents the fastest way to travel. It is more than doubtful that you will be able to convince a CEO who needs to travel from New York to Los Angeles and attend a meeting there in due time to take the car. He needs to be on the West coast in less than ten hours. On the other hand, people who want to travel safe and are willing to spend more hours on the road may turn to other ways of traveling, because the airline industry will be associated with the terrorist attacks.
The barriers of entry are quite elevated, if we consider the specificity of the airline industry. Indeed, efficiently running an airline company, considering all the costs, operations and mechanisms involved, is likely to turn away the new companies who may want to enter the market. Here I should point out a single exception. Companies like EasyJet or BlueJet who have been able to save enormously on costs and present a cheap package to the consumer. These companies have successfully entered the market and are a potential threat in the future for Continental and other airline industries, mainly because of their incredible adaptability to the market conditions.
The buyer power is strictly determined by such elements as buyer volume, buyer information, substitutes availability (not necessarily from other industries, but other companies as well) or price sensitivity
. In this particular case, the airline industry provides a rather high level of buyer power. The reasons for this are quite simple: the companies are competing in an ever more challenging business environment, an environment, where the customer decides. The fact that the terrorist attacks required increasing safety and security demands, which in turn increased costs, means that the companies who will be able to offer smaller increases in the price of the ticket are most likely to succeed. Otherwise, the customer will simply choose those companies offering low prices. Price sensitivity is quite high, especially for the second category of customers I have mentioned.
In terms of suppliers' power, given the numerous associated inputs, ranging from food to fuel to spare parts, the right choice of supplier may make the difference between failure and success. With the increasing cost of the patrol barrel, it is important to negotiate the right deals in order to minimize costs.
In order to evaluate the degree of rivalry in the airline industry, we will be using the 4-firm concentration ratio. According to the definition of this concept, a concentration ratio "indicates the percent of market share held by the four largest firm"
. A high concentration ratio shows that the four main firm hold a significant share of the market, with a tendency towards oligopoly. A low concentration ratio points to a fragmented market, with increased competitiveness. In our case, the 4-firm concentration ratio for the airline industry in 2002 was 71.0%
. This is quite high, especially if we consider some of its previous values: 54.2% (1982), 61.5% (1990) and 66.4% (1999). The reasons are quite simple and they are related to the increased challenges and costs, which make companies prefer strategic alliances and mergers instead of individual combat.
As a brief resume of the Five Force Analysis, we may say that the airline industry is characterized by a rather increased threat of substitutes, applicable for specified categories of customers. The terrorist attacks of 11th of September have brought about an increased concentration on the market, with what seems to be a lower level of direct competition between the main players. However, even if the concentration ratio has been slowly increasing in the last twenty years, I tend to see the airline industry as a still competitive industry, mainly because of the suppliers' power and the numerous inputs that the industry needs.
In terms of threats, the alternative forms of transportation seem the most dangerous source of threats for Continental. Additionally, several small cost-small price companies, like EasyJet and BlueJet, that have managed to significantly reduce their costs and offer competitive prices are also a serious challenge.
3)
Industry average
Continental
2001
2002
2003
2001
2002
2003
Revenue Passenger Miles (million)
651,700
641,102
655,850
61,140
59,349
59,165
Passenger Load Factor (%)
70.0
71.8
73.4
72.4
74.1
75.5
Aircraft Departures (thousands for industry)
8,788
9,187
10,840
371,100
Revenue Passengers Enplaned (millions)
44.2
41.01
39.86
Operating Revenues (millions)
115,526
106,985
115,906
8,969
8,402
8,870
Total Employment
601,355
570,688
37,680
Total Compensation
(millions)
74,807
79,356
3,021
2,959
3,056
4) Of course, the terrorist attacks on the 11th of September 2001 turned the airline industry to a period of financial losses, but, despite terrorism still being a main issue, there are now signs that the industry is pulling back together. In my opinion, Continental should be speculating this period and insist on its major assets. The tendency for the company seems to be pointing in this direction, with the Continental Express being sold in 2002, in a definite strategy to reduce all non-core related costs.
5) Strategic Fit Analysis and Strategy Recommendations
In order to provide a strategic fit analysis we need to first "analyze value chains of each business to identify opportunities for cost sharing"
and decide on the potential strategic fit relationships and possible beneficial interindustrial relationships.
In my opinion, the issue of cost reduction remains a key point for Continental, as well as for any airline company. However, several studies have shown a certain circumspection as to the level at which one can still operate cost reductions. As such, we need to have a look at possible ways of boosting up revenues as well.
As a recommendation, Continental should be approaching different companies in other related industries in order to form mutually advantageous partnerships that will reduce its costs. In this sense, I am referring to catering companies, for example. A partnership with such a company will be benefic to both companies. Continental will ensure not only the timely deliver of its food to the planes, but also a preferential price on the overall service. The idea of having partnerships with companies operating in some part of the supply chain is not new, but it can be successfully be applied by airline companies, especially with the present requirement for excessive cost reduction.
In terms of future strategy recommendations, I would consider diversification. Of course, such a concept is hard to be applied for an airline company, where, more or less, all the companies provide the same type of service. However, one has to provide an incentive so that the customer will buy ticket from you and not from the competitor. We should jot down some of the first things that come to mind when choosing an airline company: accessibility in terms of ticketing and location, reliability (everything related to the flight, from on time policies to security), etc. Concentrating on the businessmen sector would allow Continental to provide quality services and charge an extra amount of money for them.
6) Specific Functional Strategies
If we keep in mind the two strategic concepts, diversification and strategic partnerships, we will be able to create the strategies for each of the sectors in question here.
In terms of marketing, Continental specifically needs to determine a certain segment of consumers that is most likely to bring it stable high revenues in the future. In my opinion, the non-business segment is unreliable, mainly because of its seasonality: vacations and holidays tend to be periods when sales will increase in this category, but, on the other hand, regular periods are not so profitable. Continental should insist on the business segment. This segment does not look at the price, but it wants quality. This should work fine for a market where an economy of costs is more and more difficult to perform.
In terms of human resource, there isn't much to add on the policy that the company has followed ever since 1994-1995. Teamwork and the atmosphere at the workplace are key factors for the success of any endeavor. As a note, I would add special training sessions where the personnel will be introduced to the company's future strategies and plans of actions, as well as to the directions it will be following. Also early retirement should be encouraged so as to avoid further lay offs.
As for finance, the financial situation needs to be kept stable, on the path that the company is already following upon, with a close eye for the company's debt.
In terms of Management Information Systems (MIS), Continental has already successfully implemented several information technology related programs, included the widespread of e-ticketing. In my opinion, this positive trend should be emphasized in the future as well. Indeed, the company should acknowledge the fact that a proper use of management information systems simply will save a lot of money, because the resources that are replaced can be used for something else.
The operational management area will probably prove the most difficult to handle, because it will include a day-to-day tracking of all operations. The policies that the company has applied in the 90s, with a certain decentralization (for example, the episode where the company regulations were burnt so as to induce the employees to think for themselves and act in different key situations), seem relevant in the future as well. The day-to-day partnership with the caterer, for example, does not need to be handled by a high level executive. Decentralization seems a key point in the company's future challenges.
7) Specific Annual Objectives
7.1. Marketing:
Increasing the company's share of the market
Determine and successfully approach the business segment of consumers — increase in the number of consumers from this category
Build the Continental brand
7.2. Operational Management
Day-to-day relationship with the partners
Decentralization
7.3. Human Resource
Increase employee satisfaction, measured by the number of employees leaving the company each year
Increase workplace efficiency (the company has already worked in this sense for a decade)
Encourage early retirement
7.4. MIS
Increase e-ticketing proportion in the system
Implement information technology at all levels of the company
Implement tracking software
7.5. Finance
Sell the unprofitable planes (in terms of the occupation rate)
Solve the debt issues that may appear
Set a profit margin goal for the 2004-2009 period
8) Corporate Social Responsibility Issues
In my opinion, both in the past and in the future, the most important issues related to the company's social responsibility issues are those that characterize its product: product safety and reliability, as well as the treatment of employees.
As we have seen from the case study, the first issue, related to product safety and reliability, was the most important endeavor during the 90s. Most of the financial problems that Continental had had derived from its inefficient handling of luggage, from not respecting the flight schedules and canceling flights, etc. Statistics in this sense were obvious: not being on time cost the company $5 million dollar each year. The solution was quite simple: take half of this amount and turn it into bonuses for the employees, in the case they managed to pursue on time policies. The rest of the sum was the company's own profit.
In this sense, it is to be expected, in my opinion, to continue this policy into the future as well. Reliability, both in terms of schedule and luggage delivery, has the greatest advantage of being relatively cheap: besides the employee bonuses, there is no real cost associated with doing a better job out of it. As such, increased reliability may later become a competitive advantage for the company.
The treatment of employees was the second issue that the management used in order to be able to turn things around and be able to bring Continental out of the financial mess it was in the beginning of the 90s. The treatment of employees is directly proportional with the way they do their job and with the efficiency they have at the workplace. The fact that there were wage cuts and serious fights between departments for the company's resources could be of no help to the company's overall progress and improvement.
So, in this sense, a teamwork atmosphere in the workplace seems essential in the future as well, especially given the tougher times the industry is passing through, times which are affecting Continental as well. I would recommend some of the employee programs and activities that have been largely successful in the past, emphasizing the company spirit and communion. Things like barbecues, field trips, etc. represent only a small proportion of the company's overall spending, while the impact and benefits are much more important.
Bibliography
1. www.continental.ro
2. Porter's Five Forces. A model for Industry Analysis. Strategic Management. On the Internet at http://www.quickmba.com/strategy/porter.shtml
3. Grant, Robert M. Case 3. THE U.S. AIRLINE INDUSTRY IN 2004. 2002. On the Internet at http://www.blackwellpublishing.com/newgrant/docs/03USAirline2004.pdf
4. http://www.csuchico.edu/mgmt/strategy/module8/tsld044.htm
5. 2003 Annual Report- Continental Airlines. On the Internet at http://www.continental.com/company/investor/docs/continental_ar_2003.pdf
6. 2004 Airline Industry Economic Report. On the Internet at http://www.airlines.org/econ/files/2004AnnualReport.pdf
Porter's Five Forces. A model for Industry Analysis. Strategic Management. On the Internet at http://www.quickmba.com/strategy/porter.shtml
Ibid.
Ibid.
Grant, Robert M. Case 3. THE U.S. AIRLINE INDUSTRY IN 2004. 2002. On the Internet at http://www.blackwellpublishing.com/newgrant/docs/03USAirline2004.pdf
http://www.csuchico.edu/mgmt/strategy/module8/tsld044.htm
Ibid.
Grant, Robert M. Case 3. THE U.S. AIRLINE INDUSTRY IN 2004. 2002. On the Internet at http://www.blackwellpublishing.com/newgrant/docs/03USAirline2004.pdf
---
Are you busy and do not have time to handle your assignment? Are you scared that your paper will not make the grade? Do you have responsibilities that may hinder you from turning in your assignment on time? Are you tired and can barely handle your assignment? Are your grades inconsistent?
Whichever your reason is, it is valid! You can get professional academic help from our service at affordable rates. We have a team of professional academic writers who can handle all your assignments.
Plagiarism free papers
Timely delivery
Any deadline
Skilled, Experienced Native English Writers
Subject-relevant academic writer
Adherence to paper instructions
Ability to tackle bulk assignments
Reasonable prices
24/7 Customer Support
Get superb grades consistently
Online Academic Help With Different Subjects
Literature
Students barely have time to read. We got you! Have your literature essay or book review written without having the hassle of reading the book. You can get your literature paper custom-written for you by our literature specialists.
Finance
Do you struggle with finance? No need to torture yourself if finance is not your cup of tea. You can order your finance paper from our academic writing service and get 100% original work from competent finance experts.
Computer science
Computer science is a tough subject. Fortunately, our computer science experts are up to the match. No need to stress and have sleepless nights. Our academic writers will tackle all your computer science assignments and deliver them on time. Let us handle all your python, java, ruby, JavaScript, php , C+ assignments!
Psychology
While psychology may be an interesting subject, you may lack sufficient time to handle your assignments. Don't despair; by using our academic writing service, you can be assured of perfect grades. Moreover, your grades will be consistent.
Engineering
Engineering is quite a demanding subject. Students face a lot of pressure and barely have enough time to do what they love to do. Our academic writing service got you covered! Our engineering specialists follow the paper instructions and ensure timely delivery of the paper.
Nursing
In the nursing course, you may have difficulties with literature reviews, annotated bibliographies, critical essays, and other assignments. Our nursing assignment writers will offer you professional nursing paper help at low prices.
Sociology
Truth be told, sociology papers can be quite exhausting. Our academic writing service relieves you of fatigue, pressure, and stress. You can relax and have peace of mind as our academic writers handle your sociology assignment.
Business
We take pride in having some of the best business writers in the industry. Our business writers have a lot of experience in the field. They are reliable, and you can be assured of a high-grade paper. They are able to handle business papers of any subject, length, deadline, and difficulty!
Statistics
We boast of having some of the most experienced statistics experts in the industry. Our statistics experts have diverse skills, expertise, and knowledge to handle any kind of assignment. They have access to all kinds of software to get your assignment done.
Law
Writing a law essay may prove to be an insurmountable obstacle, especially when you need to know the peculiarities of the legislative framework. Take advantage of our top-notch law specialists and get superb grades and 100% satisfaction.
What discipline/subjects do you deal in?
We have highlighted some of the most popular subjects we handle above. Those are just a tip of the iceberg. We deal in all academic disciplines since our writers are as diverse. They have been drawn from across all disciplines, and orders are assigned to those writers believed to be the best in the field. In a nutshell, there is no task we cannot handle; all you need to do is place your order with us. As long as your instructions are clear, just trust we shall deliver irrespective of the discipline.
Are your writers competent enough to handle my paper?
Our essay writers are graduates with bachelor's, masters, Ph.D., and doctorate degrees in various subjects. The minimum requirement to be an essay writer with our essay writing service is to have a college degree. All our academic writers have a minimum of two years of academic writing. We have a stringent recruitment process to ensure that we get only the most competent essay writers in the industry. We also ensure that the writers are handsomely compensated for their value. The majority of our writers are native English speakers. As such, the fluency of language and grammar is impeccable.
What if I don't like the paper?
There is a very low likelihood that you won't like the paper.
Reasons being:
When assigning your order, we match the paper's discipline with the writer's field/specialization. Since all our writers are graduates, we match the paper's subject with the field the writer studied. For instance, if it's a nursing paper, only a nursing graduate and writer will handle it. Furthermore, all our writers have academic writing experience and top-notch research skills.
We have a quality assurance that reviews the paper before it gets to you. As such, we ensure that you get a paper that meets the required standard and will most definitely make the grade.
In the event that you don't like your paper:
The writer will revise the paper up to your pleasing. You have unlimited revisions. You simply need to highlight what specifically you don't like about the paper, and the writer will make the amendments. The paper will be revised until you are satisfied. Revisions are free of charge
We will have a different writer write the paper from scratch.
Last resort, if the above does not work, we will refund your money.
Will the professor find out I didn't write the paper myself?
Not at all. All papers are written from scratch. There is no way your tutor or instructor will realize that you did not write the paper yourself. In fact, we recommend using our assignment help services for consistent results.
What if the paper is plagiarized?
We check all papers for plagiarism before we submit them. We use powerful plagiarism checking software such as SafeAssign, LopesWrite, and Turnitin. We also upload the plagiarism report so that you can review it. We understand that plagiarism is academic suicide. We would not take the risk of submitting plagiarized work and jeopardize your academic journey. Furthermore, we do not sell or use prewritten papers, and each paper is written from scratch.
When will I get my paper?
You determine when you get the paper by setting the deadline when placing the order. All papers are delivered within the deadline. We are well aware that we operate in a time-sensitive industry. As such, we have laid out strategies to ensure that the client receives the paper on time and they never miss the deadline. We understand that papers that are submitted late have some points deducted. We do not want you to miss any points due to late submission. We work on beating deadlines by huge margins in order to ensure that you have ample time to review the paper before you submit it.
Will anyone find out that I used your services?
We have a privacy and confidentiality policy that guides our work. We NEVER share any customer information with third parties. Noone will ever know that you used our assignment help services. It's only between you and us. We are bound by our policies to protect the customer's identity and information. All your information, such as your names, phone number, email, order information, and so on, are protected. We have robust security systems that ensure that your data is protected. Hacking our systems is close to impossible, and it has never happened.
How our Assignment  Help Service Works
You fill all the paper instructions in the order form. Make sure you include all the helpful materials so that our academic writers can deliver the perfect paper. It will also help to eliminate unnecessary revisions.
2.      Pay for the order
Proceed to pay for the paper so that it can be assigned to one of our expert academic writers. The paper subject is matched with the writer's area of specialization.
3.      Track the progress
You communicate with the writer and know about the progress of the paper. The client can ask the writer for drafts of the paper. The client can upload extra material and include additional instructions from the lecturer. Receive a paper.
4.      Download the paper
The paper is sent to your email and uploaded to your personal account. You also get a plagiarism report attached to your paper.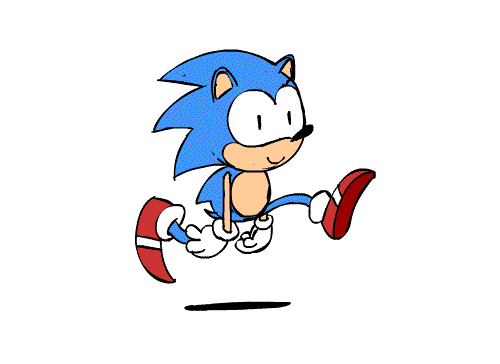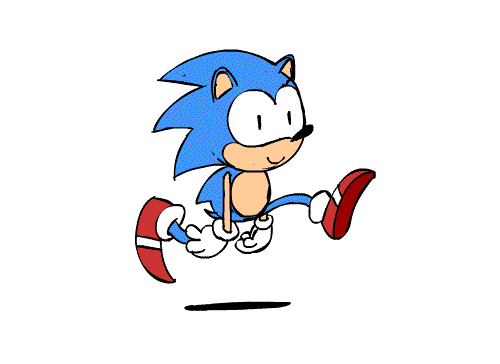 PLACE THIS ORDER OR A SIMILAR ORDER WITH US TODAY!!!
---