Nursing Informatics Project: Telehealth System
Part 2
Implementation
A: The Need for Tracking
This second part largely concerns itself with the tracking of project progress. It is important to note that this is a crucial undertaking in as far as the successful implementation of the project is concerned. Gunduz and Almuajebh (2020) make an observation to the effect that project tracking ought to be perceived as the process of monitoring and measuring the progress of all activities that together compose a project (57). As the authors in this case further indicate, the overall objective on this front happens to be seeing to it that the progress made synchronizes with the project plan as initially conceptualized. With this in mind, the current activity is especially crucial for this particular project in efforts to ensure that it is not derailed by factors that can be addressed in good time. Further, there will be need to ensure that resources are in this case managed prudently and that all the crucial tasks and roles are executed by those persons deemed crucial for the success of the project.
There is need to see to it that the various key tasks are executed as per the initial plan. The relevant modifications could, however, be made going forward in efforts to ensure successful achievement of all the relevant milestones as well as successful project delivery. Prior to the conduction of an examination on how to apply the various tracking documents developed in the first part of this undertaking, there would be need to come up with a rationale for this particular undertaking.
Rationale
a. Proper Utilization of Resources
There will be need to ensure that the various organizational as well as human resources are being put to proper use. Thus, tracking project progress will help lower the chances of delays, task dependencies, as well as resource deadlocks.
b. Enhanced Risk Control
In seeking to track the progress of the project, we shall be able to have better comprehension of diverse scenarios and eliminate the probability of black swan events. In this case, any adverse outcomes identified so far can be dealt with via the application of a well thought out plan.
c. Team Motivation
I am also convinced that there is a dimension of team motivation whose relevance when it comes to the overall success of the project cannot be overstated. In essence, fewer drawbacks and ability to stick to project schedule will motivate all those responsible for the various tasks, i.e. as identified in the RACI chart, and ensure that they are intrinsically motivated and committed to achievement of positive project outcomes.
d. Better Coordination
Tracking of project progress will also be instrumental in efforts to ensure that all stakeholders are informed about the milestones achieved so far. Further, all those involved will have an opportunity to deliberate on various tangibles and intangibles of relevance to this particular project. This results in better coordination of tasks and the relevant project undertakings going forward.
B: Alignment with Project Scope
The present projects scope has been identified as being instrumental in seeking to ensure that the execution of the project is successful. This is more so the case given that it helps ensure that there is no misalignment between the identified project objectives and project elements. Detailed assessment of the relevant project parameters indicates that it is still within the scope. This is in relation to all the aspects of the scope including; scope description, project deliverables, criteria for acceptance, exclusions, as well as constraints. These will be further assessed below;
a. Scope description
The project sticks to its mandate to deliver a Telehealth System that will help in efforts to reduce not only the occurrence, but also the frequency of physical interactions between patients and healthcare providers.
b. Project deliverables
i. The creation of a digital information and technology platform to connect healthcare providers with patients in virtual settings is on track
ii. The development of a resilient system capable of handling high volumes of data, so as to minimize the probability of downtimes during periods of increased utilization is on track.
c. Criteria for Acceptance
i. Progress being made towards the successful implementation of a virtual platform meant to connect healthcare providers with patients
ii. Progress being made towards ensuring that that the operation of the system is seamless
iii. Progress being made towards ensuring that there is significant reduction of in-person or onsite visits by patients
d. Project exclusions
There is sustained cognizance or awareness about the following out of scope aspects of the project:
i. All aspects of in-patient operations
ii. All aspects of lab work and radiology
e. Project Constraints
There is sustained awareness about the following project constraints:
i. Time limitations
ii. Resource limitations
iii. Personnel limitations
C: Assessment of Progress in terms of Current State vis–vis Future State
It is important to note that in the first part of this undertaking, GAP analysis came in handy and was instrumental in the identification of the various factors or deficiencies that the organization ought to focus on in its efforts to achieve the target state which in this case happens to be the delivery of a Telehealth System that will help in efforts to reduce not only the occurrence, but also the frequency of physical interactions between patients and healthcare providers. A total of four factors were identified via the development of a fishbone diagram. The said factors are;
i. Staff shortage
It was established that like other organizations in the healthcare realm, our organization has been impacted by the negative effects of a retiring workforce. Indeed, this happens to be a national concern (Iriarte and Bayona, 2020). Over the last 12 months, the facility has lost 15% of its workforce to what we now refer to as the retirement drain. To be more specific, it should be noted that at the end of 2020, the facility had in its employ a total of 27 registered nurses. At the end of 2021, a total of 4 nurses had retired out of the original tally of nurses. Although we have not established any connection between the said drain and patient mortality, further assessment indicated that this has resulted in increased workload for nurses and decreased motivation among the remaining workforce. It was also established that the facility lacks skilled nurses in some specific areas. This is especially in relation to geriatric nurses, pediatric nurses, orthopedic nurses, and oncology nurses. This is a concern further complicated by the retirement drain.
ii. Overcrowding (Outpatient)
It was established that patient overcrowding was as a direct consequence of the increased need for care, and size of the hospital relative to the population being served. In as far as increased need for care is concerned, a finding was made to the effect that the COVID-19 pandemic triggered a 3-fold increase in the number of people seeking treatment for the condition or other related concerns. This was especially the case during the first year of the pandemic. There was however decreased utilization of healthcare services during the years 2021 and 2022. This was more so the case following the implementation of the nationwide social distancing and stay-at-home regulations. It should also be noted that over the last two decades, the community in which the facility is located has experienced a surge in population. This has not been accompanied by a corresponding increase in the number of healthcare facilities. It therefore follows that the facility presently serves the needs of a community whose population has almost tripled. This inevitably overstretches the resources of the said facility.
iii. OnsiteCovid-19 Measures
As has been stated elsewhere in this text, there are various measures that have been put in place by the government as well as individual institutions in efforts to rein in the spread of the COVID-19 pandemic. The said measures are inclusive of, but they are not limited to; the implementation of social-distancing, limiting of overcrowding, appointment-based visits, etc. In our facility, we have specifically been keen on social distancing and proper ventilation. This effectively means that the optimal utilization of facility resources is largely limited.
iv. Facility Procedures
In the past, a wide range of procedures and initiatives have been deployed in efforts to promote efficiency and improve patient outcomes. The two initiatives that have been identified as having the greatest strain on facility resources are nosocomial infection minimization strategies and patient engagement strategies. Traditionally, nosocomial infection minimization strategies that have been largely utilized are inclusive of implementation of hand hygiene procedures and utilization of proper protective equipment. On the other hand, in the recent past, the facility has sought to educate all personnel about the various approaches that ought to be used to minimize healthcare-associated infections. Further, the facility has also implemented additional environmental infection control measures. These inevitably require the deployment of additional organizational resources in the form of personnel (i.e. for education purposes) and tools/materials.
When it comes to patient engagement strategies, the facility recognizes that the relevance of such engagement cannot be overstated in efforts to further promote positive outcomes in clinical settings. For this reason, a number of measures have been deployed with the overall goal of ensuring that patients are roped into the care experience. The said strategies are inclusive of; shared decision making between patients and healthcare providers, and patient education. These could be considered add-on undertakings that also need the commitment of the various organizational resources.
D: Adherence to Project Timeline
In essence, there are a total of 5 project tasks that were identified as requiting completion so as to attain the overall project goal of delivering a Telehealth System that will help in efforts to reduce not only the occurrence, but also the frequency of physical interactions between patients and healthcare providers. The five project tasks are;
a. Planning
b. Software/hardware selection
c. System prep and training
d. Implementation
e. Evaluation
To have a better perspective of the project schedule, a Gantt chart was developed. In this case, the various crucial project elements were assigned start and finish dates. As Bannerman (2008) indicates, the Gantt chart happens to be one of the most instrumental tools in not only the scheduling, but also the management and monitoring of a projects resources and tasks.
In summary, of the five tasks, one has been completed in good time and within budget. The other task has commenced and is on track. The other three tasks are yet to commence as depicted in the project schedule. A screenshot of the project schedule has been included below for ease of reference.
Figure 1: Gantt chart
a. Planning
Start: 4/4/22
End: 4/19/22
All the 5 phases of project went on as planned. The said phases have been described in greater detail below;
i. Initiation of the project
In this phase, the project was broadly defined. More specifically, it was at this point that the scope was described. It was established that the project was feasible after the various key stakeholders were engaged and green light given for the project to commence.
ii. Conceptualization of the project
Following the determination of feasibility, the plan-do-check-act (PDCA) cycle was employed so as to come up with a proper definition of items in the plan quadrant. Ika (2009) indicates that this happens to be an instrumental tool in project management as it serves as a checklist of sorts in change implementation as well as process improvement efforts. One of the checklist items that was included in the present context is deliverables identification. A total of two project deliverables were clearly highlighted; as the creation of a digital information and technology platform to connect healthcare providers with patients in virtual settings is on track, and the development of a resilient system capable of handling high volumes of data, so as to minimize the probability of downtimes during periods of increased utilization is on track.
iii. Project team formation
An able and competent team was formed to advance the project agenda. Those assigned responsibility for the various tasks were: Robert Strapp (planning), Andrew Clifford (software/hardware selection), Alex Jung (system prep and training), Robert Williams (implementation), and Joanna Garner (evaluation).
iv. Tasks identification and sequencing
The identification of crucial tasks to inform successful achievement of project objectives was undertaken. Towards this end, tasks identified on this front were; planning, software/hardware selection, system prep and training, implementation, and evaluation.
v. Budget preparation
The development of a budget happens to be one of the most crucial activities in as far as the successful formulation and implementation of a project is concerned. Indeed, Ward and Chapman (2003) are categorical that a budget is the lifeblood of the project (99). In this case, the projected costs required for the successful completion of this project were defined. To a large extent, estimates were based on historical data (specifically recently implemented projects of this nature in similar-size organizations), and expert assessment of costs. This was done so as to ensure that unnecessary pitfalls were avoided.
b. Software/Hardware Selection
Start: 4/19/22
End: 5/1/22
It is important to note that we recognized from early on that in an undertaking of this nature, there is no one size fits all solution. For this reason, the software and hardware selected in this case had to align with the specific circumstances of the organization, i.e. with regard to the facility, resources available, size of community being served, etc. Several steps were followed in this regard:
i. Needs assessment/practice requirements (completed)
This largely involved a reassessment of the concern that required to be addressed and how the embrace of technology would be instrumental.
ii. Establishment of software/hardware specifications (ongoing)
iii. Vendor selection (pending)
iv. Negotiation of various contract terms with the vendor (pending)
c. System prep and training
Start: 5/11/22
End: 5/26/22
d. Implementation
Start: 5/11/22
End: 5/26/22
e. Evaluation
Start: 5/26/22
End: 7/10/22
NOTE: Thanks to the Gantt chart, we were able to identify the tasks that could be undertaken at the very same time. Further, tasks that could not be undertaken at the same time and have to wait until some other tasks are completed – were highlighted.
E: Budget
The budget is on track and at present, there are no variations expected or foreseen. A breakdown of the most crucial cost elements has been given below. It is, however, important to note that the financial cost does not capture the labor hours that would be required throughout the implementation and evaluation process.
Upfront Cost
Yearly Cost
5-year Total Cost of Ownership (TCO)
Total system cost
$29,000
$5,000
$ 41,000
Table 1: Entire system cost
Breakdown
a. Software
Estimate: $7,000
The need for software that could be deemed secure, safe, and simple was indicated. Further, the need for software that could be integrated with electroni health records (EHR) was highlighted. Key considerations on this front were Mend, Doxy.me., AMC Health, swyMed, and Teladoc.
b. Hardware
Estimate: $9,000
To complement the software, several items needed to be acquired. Thus, essential considerations on this front were inclusive of, but they were not limited to; tablets and laptop/desktop computers, carts, networking devices, etc.
c. Implementation Support
Estimate: $6,500
It was established that the implementation of the Telehealth system calls for the input of various players. Some of the said players are inclusive of developers, consultants, analysts, trainers, as well as the in-house team highlighted elsewhere in this text.
d. Training
Estimate: $4,500
Proctor, Powell, and McMillen (2013) make an observation to the effect that the relevance of staff training in change efforts cannot be overstated. This is more so the case in those scenarios that are rooted in information and communication technology i.e. as is the case with EHR implementation and Telehealth system implementation. For this reason, we identified the need to support staff utilization of the Telehealth system by ensuring that ongoing training was budgeted for.
e. Ongoing Costs
Estimate: $2,000
There are inclusive of all those costs associated with ensuring the optimal performance of the Telehealth system as well as meeting emerging needs of the said system going forward. The ongoing costs that were identified in this case are inclusive of; training, hardware replacement, software maintenance, optimization needs, etc.
F: Task Responsibility Assessment
The need for teamwork was established from early on. Powell, McMillen, Proctor, Carpenter, Griffey, and Bunger (2012) are of the opinion that a projects chances of success are largely dependent upon collaboration between team members, and the extent to which each player is committed towards the overall project success. In the present scenario, responsibility for the tasks was indicated using the RACI matrix. Flottorp et al. (2013) indicate that a RACI chart organizes your project so that everyone knows whats happening (11). It therefore follows that this particular tool came in handy in our efforts to establish the team members responsible, accountable, those to be consulted, as well as those who ought to stay informed. The tool was especially instrumental in the accomplishment of five principal functions;
a. Effectively define project roles
b. Promote synergy
c. Reduce miscommunication
d. Enhance coordination
e. Increase productivity
It is important to note that one project activity (planning) has been accomplished and one other activity is ongoing (software/hardware selection). The three other activities (i.e. system prep and training, implementation, and evaluation) are pending. For this reason, there would be need to assess the responsibility of team members in relation to planning and software/hardware selection within the RACI framework. The table below has been developed for this particular purpose.
In basic terms, it should be noted that of the four factors factored into the RACI framework;
Responsible was meant to identify the team member(s) charged with the actual completion of a specific task
Accountable was meant to identify the team member(s) charged with decision making with regard to certain tasks
Consulted was meant to identify team member(s) to be reached out to about decisions touching on certain tasks
Informed was meant to identify team member(s) to be notified or brought up to speed about decisions touching on certain tasks.
Project Activity
Responsible
Accountable
Consulted
Informed
Planning
1. Project manager
1. Project manager
1. Application developer
2. QA test engineer
3. Physician advocate
4. Nurse advocate
1. Super users
Software/hardware selection
1. Application developer
2. QA test engineer
1. Project manager
1. Physician advocate
2. Nurse advocate
3. Super users
Table 2: Application of RACI framework to planning and software/hardware selection project activities
Assessment
In seeking to assess the performance of the team members indicated above, the 5-point performance rating scale was utilized. Items on this front were;
1-unacceptable
2-needs improvement
3-meets expectations
4-exceeds expectations
The performance of the three team members in as far as responsibility is concerned has been evaluated in the table below;
Planning
Software/hardware selection
Project Manager
4
N/A
Application developer
N/A
4
QA test engineer
N/A
3
Table 3: Assessment of the responsibility of team members
G: Communication Assessment
Alberta, Balve, and Spank (2017) are of the opinion that communication ought to be one of the priorities of the project manager. According to the authors, communication in project management ensures that each professional working on the project is aware of the goals and expectations (798). With this in mind, a communication plan was formulated with the intention of ensuring that the success of the present project is enhanced. In so doing, the purpose, medium, as well as frequency of communication were identified. The said communication plan also indicated those who are targeted at any given point. The three bases of communication highlighted in this case were; commencement meeting, project progress recap, and other engagements. All three were applied with respect to the two project tasks have been accomplished so far.
a. Frequency
The commencement meeting was held once. The project recap meetings continue to be held on a weekly basis. So far, a total of three impromptu meetings have been held to address other engagements that do not fall within the purview of project status review.
b. Attendance
All those classified as audience in every meeting have been in attendance in every meeting held. To a large extent, this is an indication of commitment to the success of this particular project.
c. Relevance of Medium
In-person meetings have been identified as being largely inappropriate as they call for the convergence of all those involved in a single location. This may be largely inconveniencing. For instance, two of the weekly project progress recap meetings have taken an average of 1 hour. For this reason, it was proposed that tech-mediated engagements be prioritized for convenience purposes.
H: Change Management Plan
A change management plan was deemed instrumental in efforts to document and highlight the change process. A change management plan is an instrumental resource in efforts to promote order, minimize costs, and enhance consultations through the change process (Atkinson, 1999). It was established that in the absence of a clearly defined change process, there would be high likelihood for chaos and poor coordination in case of adaptations to the project scope, project draft revisions, meeting rescheduled, etc.
So far, there has been a single proposed change. On this front, the process highlighted was invoked. At present, the proposed change is being assessed and evaluated. The team members responsible in this step of the process are; the project manager and the change requestor. To be more specific, the proposed change in this case involves the expansion of the capacity and capability of the Telehealth system to cover a wider geographical region than the one originally conceptualized. It therefore follows that during the assessment and evaluation of the proposed change, the utility and relevance of the said proposal is subjected to greater scrutiny. Also, the impact it would have on project objectives, scope, cost, and timelines is considered.
I: Risk Management
An assessment of the risk management plan indicates that in additon to all the risks being highlighted, an ideal mitigation plan has been formulated. The two key risks indicated in this case are the developing COVID-19 situation and the size of the hospital relative to the community it serves. However, the need to rate the risks highlighted in order of priority has been identified.
Final Take
In the final analysis, and based on the findings of the discussion above, the implementation is essentially proceeding as planned. It should, however, be noted that in as far as the communication plan is concerned, the need for tech-mediated engagements has been noted for convenience purposes. Further, when it comes to the risk management plan, the need to ensure that the risks identified are rated in order of priority has been identified.
References
Albert, M., Balve, P., & Spang, K. (2017). Evaluation of project success: A structured literature review. International Journal of Managing Projects in Business, 10(4), 796821
Atkinson, R. (1999). Project management: Cost, time and quality, two best guesses and a phenomenon, its time to accept other success criteria. International Journal of Project Management, 17(6), 337342
Bannerman, P. L. (2008). Risk and risk management in software projects: A reassessment. Journal of Systems and Software, 81(12), 21182133.
Flottorp, S.A., Oxman, A.D., Krause, J., Musila, N.R., Wensing, M., Godycki-Cwirko, M. (2013). A checklist for identifying determinants of practice: a systematic review and synthesis of frameworks and taxonomies of factors that prevent or enable improvements in healthcare professional practice. Implement Sci. 8, 101111.
Gunduz, M., & Almuajebh, M. (2020). Critical success factors for sustainable project management. Sustainability, 12(5), 90-99
Ika, L. A. (2009). Project success as a topic in project management journals. Project Management Journal, 40(4), 619
Iriarte, C., & Bayona, S. (2020). IT projects success factors: A literature review. International Journal of Information Systems and Project Management, 8(2), 4978.
Proctor, E.K, Powell, B.J, & McMillen, J.C. (2013). Implementation strategies: recommendations for specifying and reporting. Implement Sci., 8, 1119.
Powell, B.J., McMillen, J.C., Proctor, E.K., Carpenter, C.R., Griffey, R.T., & Bunger. A.C. (2012). A compilation of strategies for implementing clinical innovations in health and mental health. Med Care Res Rev., 69, 123127.
Ward, S. & Chapman, C. (2003). Transforming project risk management into project uncertainty management. International Journal of Project Management, 21 (2), 97105.
---
Are you busy and do not have time to handle your assignment? Are you scared that your paper will not make the grade? Do you have responsibilities that may hinder you from turning in your assignment on time? Are you tired and can barely handle your assignment? Are your grades inconsistent?
Whichever your reason is, it is valid! You can get professional academic help from our service at affordable rates. We have a team of professional academic writers who can handle all your assignments.
Plagiarism free papers
Timely delivery
Any deadline
Skilled, Experienced Native English Writers
Subject-relevant academic writer
Adherence to paper instructions
Ability to tackle bulk assignments
Reasonable prices
24/7 Customer Support
Get superb grades consistently
Online Academic Help With Different Subjects
Literature
Students barely have time to read. We got you! Have your literature essay or book review written without having the hassle of reading the book. You can get your literature paper custom-written for you by our literature specialists.
Finance
Do you struggle with finance? No need to torture yourself if finance is not your cup of tea. You can order your finance paper from our academic writing service and get 100% original work from competent finance experts.
Computer science
Computer science is a tough subject. Fortunately, our computer science experts are up to the match. No need to stress and have sleepless nights. Our academic writers will tackle all your computer science assignments and deliver them on time. Let us handle all your python, java, ruby, JavaScript, php , C+ assignments!
Psychology
While psychology may be an interesting subject, you may lack sufficient time to handle your assignments. Don't despair; by using our academic writing service, you can be assured of perfect grades. Moreover, your grades will be consistent.
Engineering
Engineering is quite a demanding subject. Students face a lot of pressure and barely have enough time to do what they love to do. Our academic writing service got you covered! Our engineering specialists follow the paper instructions and ensure timely delivery of the paper.
Nursing
In the nursing course, you may have difficulties with literature reviews, annotated bibliographies, critical essays, and other assignments. Our nursing assignment writers will offer you professional nursing paper help at low prices.
Sociology
Truth be told, sociology papers can be quite exhausting. Our academic writing service relieves you of fatigue, pressure, and stress. You can relax and have peace of mind as our academic writers handle your sociology assignment.
Business
We take pride in having some of the best business writers in the industry. Our business writers have a lot of experience in the field. They are reliable, and you can be assured of a high-grade paper. They are able to handle business papers of any subject, length, deadline, and difficulty!
Statistics
We boast of having some of the most experienced statistics experts in the industry. Our statistics experts have diverse skills, expertise, and knowledge to handle any kind of assignment. They have access to all kinds of software to get your assignment done.
Law
Writing a law essay may prove to be an insurmountable obstacle, especially when you need to know the peculiarities of the legislative framework. Take advantage of our top-notch law specialists and get superb grades and 100% satisfaction.
What discipline/subjects do you deal in?
We have highlighted some of the most popular subjects we handle above. Those are just a tip of the iceberg. We deal in all academic disciplines since our writers are as diverse. They have been drawn from across all disciplines, and orders are assigned to those writers believed to be the best in the field. In a nutshell, there is no task we cannot handle; all you need to do is place your order with us. As long as your instructions are clear, just trust we shall deliver irrespective of the discipline.
Are your writers competent enough to handle my paper?
Our essay writers are graduates with bachelor's, masters, Ph.D., and doctorate degrees in various subjects. The minimum requirement to be an essay writer with our essay writing service is to have a college degree. All our academic writers have a minimum of two years of academic writing. We have a stringent recruitment process to ensure that we get only the most competent essay writers in the industry. We also ensure that the writers are handsomely compensated for their value. The majority of our writers are native English speakers. As such, the fluency of language and grammar is impeccable.
What if I don't like the paper?
There is a very low likelihood that you won't like the paper.
Reasons being:
When assigning your order, we match the paper's discipline with the writer's field/specialization. Since all our writers are graduates, we match the paper's subject with the field the writer studied. For instance, if it's a nursing paper, only a nursing graduate and writer will handle it. Furthermore, all our writers have academic writing experience and top-notch research skills.
We have a quality assurance that reviews the paper before it gets to you. As such, we ensure that you get a paper that meets the required standard and will most definitely make the grade.
In the event that you don't like your paper:
The writer will revise the paper up to your pleasing. You have unlimited revisions. You simply need to highlight what specifically you don't like about the paper, and the writer will make the amendments. The paper will be revised until you are satisfied. Revisions are free of charge
We will have a different writer write the paper from scratch.
Last resort, if the above does not work, we will refund your money.
Will the professor find out I didn't write the paper myself?
Not at all. All papers are written from scratch. There is no way your tutor or instructor will realize that you did not write the paper yourself. In fact, we recommend using our assignment help services for consistent results.
What if the paper is plagiarized?
We check all papers for plagiarism before we submit them. We use powerful plagiarism checking software such as SafeAssign, LopesWrite, and Turnitin. We also upload the plagiarism report so that you can review it. We understand that plagiarism is academic suicide. We would not take the risk of submitting plagiarized work and jeopardize your academic journey. Furthermore, we do not sell or use prewritten papers, and each paper is written from scratch.
When will I get my paper?
You determine when you get the paper by setting the deadline when placing the order. All papers are delivered within the deadline. We are well aware that we operate in a time-sensitive industry. As such, we have laid out strategies to ensure that the client receives the paper on time and they never miss the deadline. We understand that papers that are submitted late have some points deducted. We do not want you to miss any points due to late submission. We work on beating deadlines by huge margins in order to ensure that you have ample time to review the paper before you submit it.
Will anyone find out that I used your services?
We have a privacy and confidentiality policy that guides our work. We NEVER share any customer information with third parties. Noone will ever know that you used our assignment help services. It's only between you and us. We are bound by our policies to protect the customer's identity and information. All your information, such as your names, phone number, email, order information, and so on, are protected. We have robust security systems that ensure that your data is protected. Hacking our systems is close to impossible, and it has never happened.
How our Assignment  Help Service Works
You fill all the paper instructions in the order form. Make sure you include all the helpful materials so that our academic writers can deliver the perfect paper. It will also help to eliminate unnecessary revisions.
2.      Pay for the order
Proceed to pay for the paper so that it can be assigned to one of our expert academic writers. The paper subject is matched with the writer's area of specialization.
3.      Track the progress
You communicate with the writer and know about the progress of the paper. The client can ask the writer for drafts of the paper. The client can upload extra material and include additional instructions from the lecturer. Receive a paper.
4.      Download the paper
The paper is sent to your email and uploaded to your personal account. You also get a plagiarism report attached to your paper.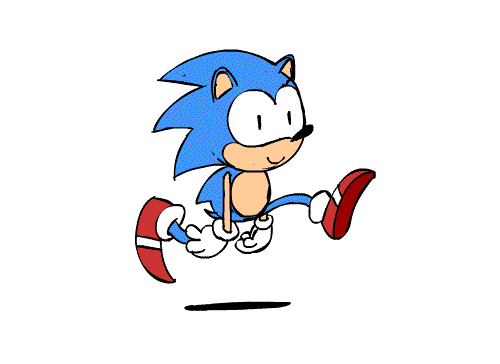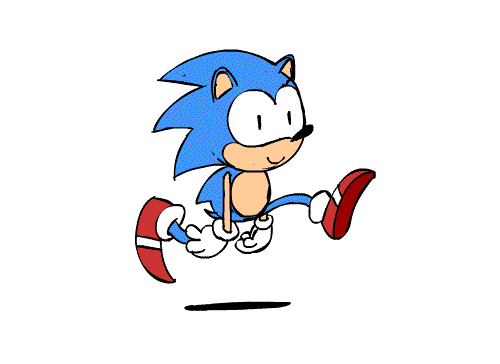 PLACE THIS ORDER OR A SIMILAR ORDER WITH US TODAY!!!
---