Technology on Personal Relationships
The rate at which information is shared in today's world is very different than just a few years ago. More and more, individuals, particularly college students are living both in the "real" world and in the virtual world provided by the internet, Facebook and other social media sites. There is a concern, raised by some, that because of the use of advanced technology, young people are no longer engaging in traditional forms of social capital or interpersonal engagement. The following study seeks to examine the impact social media has on the development of mature interpersonal relationships. Participants for the study will be college students at a designated college or university who will voluntarily participate in the study. Through the use of the Facebook Intensity Scale and the SDTLA Mature Interpersonal Relationships Task, this study will seek to determine if there is a difference in the impact of social media along gender lines, whether the level of use impacts development of mature interpersonal relationships, and whether college and university administration can utilize this information to "connect" to this generation of learners. Further, from the results of the study and the findings, recommendations for future research will be made.
TABLE OF CONTENTS
2 ABSTRACT
3 TABLE OF CONTENTS
5 LIST OF TABLES
6 TABLE OF FIGURES
Chapter 1: INTRODUCTION
71.1 Technology and personal relationships
111.1.1 Positive effects of technology on personal relationships
121.1.2 Negative effects of technology on personal relationships
151.2 Purpose of the Study
151.3 Research Questions and Hypothesis
161.4 Variables and Sample Size
161.4.1 Introduction
171.5 Significance of the Study
181.6 Definition of Terms
Chapter 2: LITERATURE REVIEW
202.1 Introduction
212.2 Sense of community
222.3 Affiliation
232.4 Social interaction
252.5 How people get online
282.6 How online personal relationships compare against face-to-face relationships
282.6.1 Views
302.6.2 Emotion
312.7 Application of the interpersonal theory
332.8 Effects of online personal relationships
352.9 Facebook as a medium of communication
Chapter 3: METHODOLOGY
373.1 Introduction
413.2 Research Design
413.3 Sampling and sample size
423.4 Data Collection and Presentation
433.5 Presenting qualitative data
Chapter 4: FINDINGS
454.1 Facebook Intensity Scale: Demographic data
464.2 Usage of Facebook
474.3 Use of Facebook to form personal relationships
484.4 Self-esteem of users of Facebook
484.5 Satisfaction with college life
494.6 Self-reported elements in Facebook profiles and the perceived audience of Facebook profiles
Chapter 5: DISCUSSION
Chapter 6: SUMMARY
Table 1: Demographic data
Table 2: Summary of statistics for the Facebook intensity scale
Table 3: Summary of statistics for Facebook use for preexisting offline contacts and meeting new contacts
Table 4: Summary statistics and factor analysis results for self-esteem and satisfaction with college life items
TABLE OF FIGURES
Figure 1: Self-reported elements in Facebook profiles
Figure 2: Perceived audience to Facebook profiles
Figure 3: Offline-to-online vs. online-to-offline mean scores by year in college
Chapter 1: INTRODUCTION
1.1 Technology and personal relationships
Technology has greatly impacted the way in which people currently communicate. Generally, there is a shift of how people relate to one another that has been brought about by people embracing technology the world over. Technology in many organizations has been thought to be a fast changing variable in the organizations and it has a huge effect on how the organization works, the organizational culture, how research within and outside the organization is conducted and the practices of the organizational employees and other stakeholders such as shareholders, suppliers, distributors, etc. As well Orlikowski, 1992()
With the advent of computers and later the Internet, there have no doubt been revolutionary creations and indeed changes to the world as we may have known it. Both of these inventions or innovations have caused the advancement of the society socially, intellectually and economically Greiffenstern, 2010.
Everywhere you look at home, in schools or the office, you're bound to see or use something related to the internet, be it a funny email, a work related assignment or to accomplish a task through research or communication.
There is little doubt that the internet is changing every facet of life and is thus becoming an extremely powerful tool to provide people today with an array of entertainment options and most importantly instant access to information. Students and other researchers can receive help with work. Sites such as Wikipedia, JSTOR, Google, Facebook and many others are becoming every day tools that people just cannot do without Barker, Terry, Melissa, & Pinard, 2009.
There is an email to help us inexpensively keep in touch with the rest of the world which includes friends and relatives. Not forgetting there is online TV and online publishing that is done at a lower cost and blogs, news sites, educational resources and social networks like Facebook that are literally changing lives. Whether you are a business entrepreneur or just one looking to be a business owner, the internet provides more information than any other resource in the world.
There is profound opportunity too for businesses with the advent of the internet. Inventors and entrepreneurs continue to emerge, jobs have been created and several business opportunities for the sale of. There is growth in online advertising, various sites that cater for online sales and shipping like EBay, Amazon.com, and Overstock.com. Through starting huge internet companies such as Facebook, Google, Yahoo, LinkedIn and others, many have turned to instant millionaires and even billionaires from the virtual resources offered by the internet.
The internet is indeed remarkable but we must not forget that new technologies contradict the culture that they emerge in, thus there are bound to be several problems associated with it. "Those who go online do decide to begin signing on risk becoming addicted to the internet" Wall, 2001.
Other major problems include cyber-crimes such as website spoofing, frauds and other spam mail. Many a times we have seen or heard the emails that entice us by claiming that we have won millions or even billions of dollars in inheritance and upon replying to the emails, we are added to spam lists and at the same time try to swindle our money. We have also seen and heard of the EBay frauds where after sending the seller the buy price, we never hear from them. Of course we cannot forget the scores of inappropriate adult content that is getting its way to teens and other youth despite how hard their parents try to fight through parental control and other measures of censorship. These are just representations of the internet's negative influence.
Whether the internet a boon or it is unhealthy, the jury is still out on that. It is a valid question. A response to this is that the society is embracing the profound benefits of the technology and information provided by the internet and is searching ardently for ways to alleviate or eliminate the problems associated with it. Examples are the various antispyware, antimalware, antivirus software that provide internet protection that we see on sale these days.
We can use this understanding of the impact of technology on personal relationships within organizations to make a general understanding of how technology has impacted personal relationships in the general world.
In today's world, where information moves almost beyond what can reasonably be comprehended, keeping up-to-date with all that is going on in world and current events, appointments, one's social calendar and social life, it has become essential for many individuals to utilize advanced forms of technology just to keep up J.A. Bargh, McKenna, & Fitzsimons, 2002.
The early 21st century saw the beginnings of the internet which ushered in a new modality of information sharing.
The Internet, however, has its roots in public forums rather than industry or business focused. The vitality of this medium is contingent upon a continuous stream of individual users who regularly and repeatedly log in, point, click, comment, upload, share, tag, and create content within their individualized internet portals. Since its inception, social media has continued to evolve to meet the needs and desires of its current users while also focusing on continuously attracting new users.
College student development is contingent upon a group of socio-cultural, cognitive, and psychological tenets that have a close relationship to an the growth experiences of an individual through his or her collegiate experiences Arnett, 2000(; Baym, Zhang, & Lin, 2004)
. It has been posited that social networking sites will most likely have a significant influence on a student's growth particularly in the psycho-social arena; however, some argue that there may be influence and implications in other areas including psychological and cognitive areas.
Many argue that because of the use of the internet and other advanced technologies, many have lost the ability to communicate in more traditional ways: face-to-face, letter writing, telephone calls, and so on. Moreover, internet users are utilizing the internet and other social media forums to make interpersonal relationships and even develop romantic relationships via virtual sites. One of the primary demographics of internet users is college students that have effectively served to incorporate social media into their traditional college lives Lampe, Ellison, & Steinfield, 2006.
In many ways, students live both in the land-based or physical world as well as in the virtual world; leading what some considers parallel lives.
Helliwell & Putman (2004) posit that social networking sites may offer an avenue for the development of greater social capital which may serve to further reinforce students' likelihood of integrating Facebook and other social media sites into their regular routines. A suggestion made as to the possible reason for the purported decline in mature interpersonal relationships is social media and advances in technology Helliwell & Putnam, 2004.
The following study will build a base of knowledge regarding several popular social media sites including Facebook, and examine the role social media plays in a college students' development and interpersonal relationships.
Technology has revolutionized and transformed the way in which people relate in one another and in this way it has greatly impacted the communication between people. Some of the technological devices which have been thought to cause these effects include televisions, radios, mobile phones, personal computers, laptops and other handheld devices. These devices have brought different technologies to our lives and have come to change how we establish ourselves in our day-to-day lives and how we relate to one another.
As described above, it can be definitely extrapolated that technology has both negative and positive influences on our lives. By examining the positive and negative effects of technology in personal relationships, we can understand how technology has come to become a huge thing in our everyday lives.
1.1.1 Positive effects of technology on personal relationships
There are many positive effects of technology. First, with the advent of the Internet, the world has become greatly interconnected and the Internet has greatly eased personal communication. No matter which side of the world a person in, it is very easy for them to converse with each other and through the cyberspace.
The Internet has also had a great influence on how couples have formed and also how these couples relate to one another. There are many dating sites that have now come up in the world and it is from these dating websites that people have found matches to have relationships with. Many of these dating websites provide match making services which have become extremely popular around the world and these services help to create potential matches by looking at the similarities in likes and dislikes (interests and disinterests). These dating sites have become very popular around the world and they have helped to shape the dating world and have forged relationships that are not bound by time or distance.
Almost all dating sites provide chat rooms which are a common interaction place where people go to spend their free time or alternatively they go to meet people with who they are matched up with for a chat. These dating sites also offer private chat rooms where when two or more people like each other, they can go to the private rooms to have a conversation which mutes the 'noise' created by other people in the common chat rooms. This helps to forge a greater bond between those chatting.
Online dating is thought to be a replacement to face-to-face meet ups which were more common in the earlier days and has come up as one of the positive effects that technology has on personal relationships.
Technology has also helped to provide a cheaper and more affordable method of communicating with one another. Communication online on most websites such as Facebook, Twitter, via email, dating sites and other websites is usually free in most cases and even where it is charged, the charges are more affordable as compared to the traditional modes of communication such as snail mail and using messengers.
These new methods of communication that have been brought about by technology are also much faster in passing the message across and in this way, they have had a huge positive impact on how people communicate with each other and thus on personal and interpersonal relationships.
1.1.2 Negative effects of technology on personal relationships
Technology has also had negative effects. One of these negative implications is that messages which were pretty simple and best delivered face-to-face are not delivered using the various other methods presented by technology such as using text messages and emails. This goes to show that technology has largely reduced socialization in the office and has contributed to weakening the previously strong bonds that had been forged between people in real life and also in the workplace.
It can be clearly seen that there is a convenience that is afforded to the users who use various forms of technology to pass information. However, on the other hand, these forms of technology just cannot fill the space and convey the warmth and feeling that is afforded by the beautiful situation of a face-to-face meeting. In as much as various forms of technology can be used to pass information, these completely replace the feeling of a warm handshake and a person's physical presence since it is quite difficult to convey feelings, emotions and reactions via these different forms of technology.
This situation can be seen in the business world. In as much as it is possible and quite easy to negotiate a deal on the phone or via email, businessmen feel more comfortable when they have a chance to meet the person who they are dealing with face-to-face. This is because there are many things that a person can see from another's face that you cannot see in an email. It also helps them to size up their partners before they can make any commitment.
Another negative effect of technology is that it reduces the amount of time spent communicating in real life. According to the office of National Statistics of the UK government, people of the adult age in the United Kingdom spend over 42 days a year at their computers browsing the internet. This is a huge amount of time spent considering the amount of time that is dedicated to free time which is spent on the Internet and also keeping in mind that email and Facebook are currently the most done activities on the Internet.
In families, parents are complaining that their children are spending an awful lot of time using various technology devices rather than the time spent bonding as a family. You may find that many children bring their laptops, mobile phones or other hand held devices to the most awkward of places such as the dining table or to family meetings and outings. These various technological devices negatively impact the family moment and increase the disconnect between the children and their parents.
In the case of relationships, technology has greatly impacted the various activities that were popular with dating such as the man picking up the lady to go to dinner in a tuxedo or suit with the woman spotting a to-die-for dinner dress or handwritten love letter which are sent via snail mail which would brighten up the day for the one to who it was sent. These activities have been replaced by the incorporate of technology in relationships. For example, you may find that people have e-dates via various services such as Skype or other video and audio chatting services or instead of sending handwritten letters, there are e-cards and emails which do the exactly same thing though in a different way and with a quite different outcome.
Saying "I love you" on Facebook isn't the same as saying the same words face-to-face. Everyone can agree to this. It doesn't feel the same when you hear the words said by your lover and you read them in a text message or via Facebook. This is one of the negative impacts of technology on personal relationships since technology cuts out the otherwise sweet moments that would have been created by face-to-face conversations.
1.2 Purpose of the Study
This study seeks to examine students' use of Facebook and other social media and how it primarily impacts their psychosocial development, especially with regard to their development of mature interpersonal relationships as evidenced by Chickering and Reisser's Vector-Based Model (1993) of student development, social capital Lampe et al., 2006()
, and identity development Erickson, 1968.
The goal, then, of this study is to examine whether there is a link between student's use of social media and student development theory.
1.3 Research Questions and Hypothesis
Online social networks have been particularly useful for those individuals who have difficulties forming strong offline relationships. Research that was conducted shows that by having personal relationships online, individuals who have a low psychological well-being are able to have close ties with family and friends J. Bargh & McKenna, 2004.
Online relationships are also known to reduce the barriers that exist in the interaction of individuals offline such as shyness and lack of a physical connection. They also help to increase the element of self-disclosure in the relationship J.A. Bargh et al., 2002.
Therefore, social networks enable certain forms of connections and relationships that would have otherwise not been present Tidwell & Walther, 2002.
This is the major reason behind the research questions posed for this study.
RQ1: Does the use of Facebook impact college students' development of mature interpersonal relationships?
Hypothesis (null): The use of Facebook does not impact college students' development of mature interpersonal relationships.
Hypothesis (a): The use of Facebook does impact college students' development of mature interpersonal relationships.
RQ2: Is there a difference between males and females in the use of Facebook on the development of mature interpersonal relationships?
Hypothesis (null): There is no difference between males and females in the use of Facebook on the development of mature interpersonal relationships.
Hypothesis (a): There is a difference between males and females in the use of Facebook on the development of mature interpersonal relationships.
RQ3: Does the amount of time (top 20% equating to "light" and the top 20% being "heavy") an individual spends on Facebook impact the development of interpersonal relationships?
Hypothesis (null): The amount of time an individual spends on Facebook does not impact the development of interpersonal relationships.
Hypothesis (a): The amount of time an individual spends on Facebook does impact the development of interpersonal relationships.
1.4 Significance of the Study
As discussed in the forthcoming literature review, the benefits that social media, particularly Facebook use can have on college students' developmental processes is an important consideration not just for the students, and whether they are able to develop mature relationships as a result of this virtual engagement, but also on the colleges and universities these students attend. Although many administrators and faculty members, as well as other laypersons may argue against the amount of time college students' purportedly spend on social media sites, the reality is that in many instances, students have integrated social media into their day-to-day life activities and functionality; as compared to other things that have been integrated into life that may be more widely accepted. For example, if as a part of a child's routine when coming home from school, they eat a snack and watch an hour of their favorite show, for this generation of college students, Facebook and the use of social media has represents this time in a students' life Hicks, 2010()
As the internet has evolved into a service, not just a portal for commercial and industrial communication, it allows for information to be provided to and from users through a variety of means. With the development of social media and networks such as Facebook, individuals are now able to connect with other individuals and groups wherein portions of, or all aspects of their lives can be shared at a much faster rate than ever before, as well as to a wider network of individuals all at one time. It is no longer necessary to mail photos and letters, and wait for them to arrive. Now, this kind of interchange can be handled almost instantaneously. Moreover, there is no delay in receiving feedback for the information that has been shared. Again, any numbers of individuals are able to provide instant feedback to the information that is shared. Individuals, specifically students, are now able to take their real world interests and exercise and expand them in the virtual world.
Additionally, internet and social media users have the ability to dictate exactly what information is shared, and can share information anonymously if they cho3ose. For some students, this may offer a greater deal of freedom and extroversion that may not ordinarily be seen in their land based, day-to-day experiences. Relationships can be developed Instead of viewing social media as a negative or adversarial component of students' lives, the reality is students are engaging more and more in the virtual world through the use of advanced technologies for social and interpersonal interaction. As such, recognition of Facebook and other social media sources as a tool for effective communication with the students may then be seen as a valuable resource that students would readily engage in.
1.5 Definition of Terms
The following terms have been operationally defined as they relate to this study.
Student Development Theory: research and theory that relate to how students in college and university environments (post-secondary) acquire knowledge and experience the world. The student development theory also includes aspects such as cognitive, psychosocial, person and environment, and so on.
Social media: internet based applications that build on the technological and ideological foundations of the Web that allow for exchange and creation of user generated content Haenlein & Kaplan, 2010()
Social network: social structure composed of individuals who exchange messages, information, and other forms of communication through relationships.
Social networking site: website that allows for the development of networks through various forms of internet communication.
User generated content: information that is published and publicly accessible on social media sites, that must be generated outside commercial and professional practices and routines Haenlein & Kaplan, 2010()
Chapter 2: LITERATURE REVIEW
2.1 Introduction
This chapter provides a thorough and integrative review of the pertinent literature and its relationship to social media, college students, and the impact, if any; social media has on the development of mature interpersonal relationships. In addition, the literature review includes an overview of the development of Facebook and how it is used, as well as other forms of social media, and a perspective of how institutions of higher learning can incorporate social media.
Chickering and Reisser (1993) purport that psychosocial development occurs in a vector-based model that includes seven key vectors with some divided into other more specific components. The vectors Chickering and Reisser posit are as follow: developing competence, moving through autonomy towards interdependence, managing emotions, developing mature interpersonal relationships, developing purpose, establishing identity, and developing integrity. These have been articulated here as these key concepts are outlined within the scholarly literature review.
To understand how students use Facebook for their personal relationships, it is important to first analyze why people would want to have a relationship online. Kaufman (1996) states that there is a loss of the art of conversation as more and more people turn to have their relationships and communication online Kaufman, 1996.
There are three major reasons that lead to people having relationships online. These are to have a sense of community, for affiliation purposes and lastly for social interaction.
2.2 Sense of community
On various social networks, the users are referred to as a community. For example the Facebook community, Twitter community, etc. Many of the people who have relationships online can be thought to be lonely persons. Therefore, these people go online to search for personal relationships to have a "sense of community" that is to feel as though they are part of a community of people who share similar interests Kling, 1996.
This search for a community presence has also been a predominant theme among the Internet users in the United States. It is fueled by the search for other people with who they share interests with in order to relate with them, become close to them or just share with them. The fact that these people have similar interests fuels the community and forges the personal bonds between the members of the community. It is thought that those who are unable to get a community to fit in the real world, they are able to find it in the cyber world Anstey, 1999()
There are several benefits that can be accrued by the people who join these online communities on various social networks. It is noted that though online communities may be smaller in the number of members, the bonds between the members of an online community are actually more closely knit together and this is the major difference between online communities and offline communities Kling, 1996.
However, this difference can only majorly be seen by those who are members of both online and offline communities.
Researchers have been quite interested in online communities and they have conducted several studies on these online communities. These researches have touched on various aspects of the online communities such as how the members of the community related to each other, the different types of members and the reasons why people value these online communities. Baym (1998) goes on to state that from his research on online communities, there are different types of relationships between the members of these online communities. In online communities, relationships continue to grow and bonds continue becoming stronger which make these community members return to the communities each day. This is part of the reason why Facebook has grown to have over 400 million users of whom about 100 million visit the site on a daily basis.
Baym found in her research that members of online communities develop an emotional investment with each other and the people with who they relate and this keeps them coming back to these social networks. These community members were also found to develop rituals which they follow together with other community members Baym et al., 2004()
Baym also found out that people were more likely to form relationships with those who they meet in online communities than those met at a location in a face-to-face meeting. She goes on to suggest that the relationships that exist between the community members are based on their common interests rather than on the person's physical look Baym et al., 2004()
2.3 Affiliation
Walther (1992) argues that affiliation is one of the factors which drive interaction that happens online between members of online communities. "Affiliation is an axiomatic principle that humans are driven to interact with one another and seek social rewards from others" Anstey, 1999.
Walther continues to note that there is a lot of energy that people spend when they are making an attempt to get noticed by others or even liked and appreciated by them. This energy is neither physical nor emotional. It is also not psychological energy. It is social energy as Walther (1992) puts it Walther, 1992()
Members of online communities just like people who communicate face-to-face usually have an innate desire to transact in a personal and rewarding way which is not complex. This as stated by Walther, is one of the reasons for the growth of the Internet. Daft and Lengel (1986, p.555) argue that there are several reasons which have led to the institution and use of simpler methods of communication, "to accomplish Internet tasks, to coordinate diverse activities, and interpret the internal environment," Daft & Lengel, 1986, p. 555()
and this may be one of the bases for developing relationships and making them acceptable.
2.4 Social interaction
Anstey (1999) says that there is a point in time when "community life in North American cities is unraveling – some people hope that people can meet and enrich their social lives at work and home via computer networks" Anstey, 1999.
As noted by Kling (1996), offline communities are decreasing in popularity as a result of fear that is becoming instigated in people. Some of the fears include the fear of street crimes and peer pressure which leads people to be adversely affected instead of enjoying the simple benefit of interacting with one another Kling, 1996()
This is one of the huge reasons behind the growth of online communities. People feel they can do the same things on online communities that they can do with their friends in real life. Whether it is getting a person's opinion on a particular dress or item of clothing of some sort, they can get this by sending photos to their friends via email or numerous other social networks and from there, they can receive feedback in a small matter of time. People can also do their shopping from their computers and get the shopping delivered to their doorstep. They can also learn a lot of new things and also get their degrees online. Another important thing that cannot be forgotten is the fact that they can send messages and chat with friends, family and relatives in chat rooms whether they need to do audio chats, video chats or to chat via simple messaging. All these activities can be conducted in the safety and comfort of a person's home and this has led to the creation of online communities and also encouraged many other people to join online communities. People are able to socialize with old friends and as well as make new friends online and they can also join communities most of which are extremely welcoming and which ease the transition from being a newbie to feeling at home in the community.
In real life, people are often burdened by their day-to-day lives and they often feel overwhelmed by the many activities they carry out each day. Some of these activities are going to work, cooking, cleaning their homes, taking care of their children and washing as well as many other activities that have not been mentioned. Therefore, these people may feel too tired to get out of the safety and comfort of their homes to go to meet up face-to-face with friends and relatives.
The people who have lifestyles that are somehow restricted, for example, the physically challenged find solace in online communities since they allow them to interact with other people whether old friends or new friends that they have made from the community without feeling left out.
It is argued that email generally gives to the people who were previously left out or invisible to the society, the ability to become more socially visible and to feel at home in the online communities. In online communities there is rarely any discrimination whether by age, race, gender or social clustering. Therefore, people who were previously regarded to be in a lower social class are now able to communicate with the people who are regarded to be in a higher class by the society Sproull & Kiesler, 1996()
Though online communities cannot cause an equality of social class or eliminate the social stratification that exists, the largest advantage is that social communities enable members to make connections and "heighten the sense of social solidarity in an organization," Anstey, 1999()
2.5 How people get online
In order to get to a basis where we fully understand how Social networks and especially Facebook has impacted personal relationships and caused the members of online communities to prefer them over the older methods of communication such as telephone, snail mail, etc. we must first understand how people find themselves online on the Internet.
The use of the Internet and the number of people with access to the Internet has been increasing in an exponential manner over the last couple of years for close to a decade now. These days all a person need to connect to the internet is a modem, a computer and an ISP (Internet Service Provider). These are enough for a person to get basic internet access. These pieces of equipment are easily available and extremely affordable. There are more advanced internet connections which offer faster speeds and better services such as the triple play service which combines broadband internet, cable TV and VOIP service. However, these require many other items and equipment than the ones that are mentioned above.
With internet connectivity prices coming down month after month, this has also created a surge in internet usage, not just in the United States but all over the world even in the poorer third world countries in Africa.
At first when the Internet was introduced, it was more popular with those who worked in the field of computing and information technology (IT). However, currently the popularity has shifted from these people to those who work outside this field. Internet usage is highest amongst lovers, friends, hobbyists, researchers for various kinds of information such as investment tips, news and other information, and political organizations.
The popularity of the Internet is majorly contributed to by the fact that people find the ease of getting the information they need very easy, affordable and accessible. People can chat with each other no matter what time of the day it is, they can post advertisement of garage sales and any other items they can be selling, they can send out email invitations to friends and relatives and much more.
The number of programs and other software which have been designed to assist users of the Internet have also contributed to the popularity of the Internet. These various programs are designed to be user friendly and very easy to use. For example, currently instant messaging software allows people to chat with one another as well as alert people in case of a new message or in case a new person comes online. These are nifty features which ease the process of online communication.
Anstey (1999) develops an argument that the Internet and how it has grown over the last 40 years is not going to slow down or hit a slump in any way in the coming years. She argues that from the late 1960s when the Internet was born, it has grown by between 30 and 40 million users.
However, when we look at internet usage as regards to personal relationships, there is no research that has been conducted concerning this. Therefore, it cannot be possible to make a statement that there are more people of a particular gender who use the internet for personal relationships than the other.
There are many ways in which people use the internet to form personal relationships. One is the use of groups and bulletin boards. Some of these groups are specialized and some are general groups. For example, on Facebook there are thousands of groups relating to various subjects such as politics, entertainment, news, humor, etc. These groups have members who have similar interests and as described above, this is a huge driving factor when it comes to the issue of fuelling online communities and the bonds of social interaction that are forged by the members of these online communities.
Now that we understand what are the basic reasons behind the formation of personal relationships, we can go on to look at some of the motivating factors behind the formation of personal relationships. These factors can be divided into three large categories: community, social issues and affiliation. With a firm framework on the basic information regarding online communities, why people choose to interact online and how they get online, we can look at how these relate to our current information from books, peer reviewed journals and other research that has been conducted on how these differ from face-to-face relationships.
2.6 How online personal relationships compare against face-to-face relationships
There are two broad lines of thought regarding online personal relationships. One view that was developed shapes online personal relationships that they are impersonal in that there is no real human interaction, they encourage hostility between the participants due to anonymity and other factors and that they are shallow. This school of thought argues that online relationships are but an illusion that was created and that the online community or personal relationship thus formed does not really exist.
The other school of thought creates a more liberal view and argues that online personal relationships are face-to-face relationships that are mediated by computers. This may seem to be a complex definition but it is actually very simple. This line of thought argues that:
"Computer mediated communication liberates interpersonal relationships from the confines of physical locality and those creates opportunities for new, but genuine, personal relationships and communities," Anstey, 1999(; Parks & Floyd, 1996)
2.6.1 Views
Anstey (1999) argues that "those who view online relationships more negatively point to a reduction in social cues," Anstey, 1999.
This is an important fact when looking at online personal relationships especially those on Social networks such as Google. Some of the social cues that are missing from these interactions are physical in nature. They include nonverbal cues, appearance, body movements, physical qualities, and facial expressions.
Internet connections which can enable a person to have face-to-face communication online are in most cases expensive. This is because this type of communication via video chat uses up a lot of bandwidth and is termed to be a premium service above what the basic internet user needs Daft & Lengel, 1986()
"Researchers have reported that in the online settings there are more incidences of flaming Hiltz & Johnson, 1989()
and that people have greater difficulty recognizing and moving towards shared points-of-view Sproull & Kiesler, 1996.
It is these social disadvantages that should prevent positive relationships from occurring frequently in online settings." Anstey, 1999()
The above quote from Anstey (1999) clearly describes the situation that is created by personal relationships which are conducted online. However, we still find that online personal relationships are flourishing and they new ones are formed online every day. Some scholars have argued that the reason this disadvantage is not put into close consideration is because they create an illusion of a "magic" feeling in the person having the personal relationship.
The reality of the relationship is not in any way decreased by the fact that these people who are interacting online may not have met each other face-to-face. Similarly, the significance of the relationship is not in any way diminished by this lack of face-to-face interaction. Those who are more accustomed to developing online personal relationships may adapt easily to the online situation and the lack of social cues. Additionally, some people develop their own verbal cues to represent the social cues that are missing from the online conversation Lea & Spears, 1995()
2.6.2 Emotion
The Media Richness Theory was first developed by Daft and Lengel. This theory explains that social networks are regarded as not being rich media when it comes to developing online personal relationships. This is because social networks provide reduced social cues and the authors create an assertion that this form of communication which is conducted on these social networks such as Facebook are done with less friendliness, emotion and personal talk. The conversations have a more task or business orientation Daft & Lengel, 1986()
In a different argument formed by Rice & Love (1987), they found that social networks support communication which shows emotion. Some of the features which show emotion include the emoticons, general word abbreviations such as LOL meaning "laugh out loud" and much more. They also found that those people who are frequenters to the social networks usually find their own way to make their online interaction and the personal relationships they have count by adapting to these reduced social cues Rice & Love, 1987()
Another way in which these members of online communities have learnt to express emotion is through the use of CAPITAL LETTERS. Capital letters usually indicate a person is yelling or speaking in a higher tone of voice Walther, 1992.
Walther (1992) continues to point out that these forms of emotion such as emoticons and use of capital letters help to "conceptualize the message" in the context of the personal relationship existing between the participants of the conversation and these are becoming conventional to those that recognize them and use them regularly Walther, 1992()
A person who regularly visits these social networks such as Facebook will in a matter of time learn these conventions and become accustomed to how the members of the community express emotion and will be able to express emotion in a similar and more connected way that enables them to develop their personal relationships online.
By looking at the social presence theory, we can also be able to explain how people express emotion on social networks. The theory states that information can be passed slowly by using such text-based platforms. However, even at this pace, it is possible to communicate love and intimacy, and to develop trust and self-disclosure in online personal relationships Lea & Spears, 1995()
Walther (1992) argues that even though text-based platforms do not allow for social cues and passing of emotion, and considering that the way in which information is passed is quite slower as compared to the other methods, the characteristics of people will continue to develop and gradually they will continue to add social cues and ways to show emotion in their online conversations. The author admits that over the past few years, the number of people who are using the Internet to develop their personal relationships is increasing and that they feel secure in these online meetings though there is little or no face-to-face interaction Walther, 1992()
2.7 Application of the interpersonal theory
The field of personal relationships which are conducted online has not attracted much research. Lea and Spears (1996) suggest that "the study of online relationships throws up various challenges that are not easily met by the addition of some simple contingencies to current social psychological models of relationship processes" Lea & Spears, 1995, p. 198.
The authors also continue to argue that there is some form of neglect when it comes to research on online personal relationships. This is majorly attributed to the fact that the studies which are conducted on personal relationships mainly base on face-to-face relationships and seem to ignore the online personal relationships.
Research conducted on face-to-face personal relationships looks at the power that is created by the physical attraction between the people interacting. This is thought to be the major factor in the formation of a personal relationship. There are several qualities that can be deduced by looking at a person's physical nature. These qualities are intelligence, personality, similarities and how socially desirable the person is Lea & Spears, 1995()
On the other hand, when it comes to online communication, physical attraction does not have a base since it is usually minimal since there is little or no face-to-face interaction. In this case, the previous models of personal relationships cannot apply to online personal relationships.
There are three models of communication which can be applied to online personal relationships. One is the Dialetical Theroy presented by Baxter (1990). Baxter notes that the way in which partners deal with one another has three contrasts of intimacy. One is the contrast of autonomy vs. being connected to one another (connectedness). The second is the contrast of familiarity vs. novelty and the last is the contrast of openness vs. being close to one another (closeness). Baxter argues that even when partners meet online, it is still possible for them to make connections with each other that would be strong, show emotion and the relationship will progress in the normal course of a relationship as a normal offline relationship. The only thing that would be there is that these partners will be concerned with how to satisfy each other's needs since this cannot happen online Baxter, 1990()
The first contrast described above of autonomy vs. connectedness may arise as a result of the computer being the medium of communication. Those in the relationship feel as though they are connected since they are able to communicate online. However, autonomy is created in the fact that though they can connect online they do not have the face-to-face interaction.
The second contrast of novelty vs. familiarity or predictability is created in the sense in which the partners meet online. Their online meeting may create a form of boredom as a result of the routing being predictable. However, with face-to-face meetings, it is possible to change the scenario quite a bit and reduce this kind of boredom.
The last contrast of openness vs. closeness comes in the lack of social cues which leads to the relationship with their partner being less open but the partners have an innate desire to feel close to each other from their online personal relationship. Though it is possible to deliver emotion across the Internet, it is not as effective as when it is done on in a face-to-face meeting.
This is one of the ways in which a theory of interpersonal communication is applied to online personal relationships. However, further research needs to be conducted to evaluate how applicable this theory is since this research just finds the general applicability and this is not directly applicable to the reality of the situation of online relationships.
2.8 Effects of online personal relationships
Online personal relationships are known to cause different effects in different people. This has been a hot issue in the media. There are positive and negative effects of online personal relationships.
In the eyes of the people who are involved in online personal relationships, these relationships are genuine and they create a deeper connection between the partners unlike what those who have never partaken in online personal relationships see. This is mostly seen in the high number of people who after pursuing the online relationship for a while, they decide to meet face-to-face and begin a more offline and face-to-face relationship. It is also reported that there are those partners who form better real-life friendships than their offline counterparts. The real reason behind this is not known but this can be attributed to the fact that the relationship is based on interests and similarities existing between the partners rather than being based on physical attractiveness Bruckman, 1996()
Parks & Floyd (1996) found out from their research that relationships which being online rarely, if ever, stay online. They usually develop to include other forms of communication such as telephone, snail mail and gradually evolve to face-to-face meetings Parks & Floyd, 1996.
This represents an effective way in which those who are involved in the personal relationships overcome the limitations presented by the use of online communication such as the lack of representation of emotion in the conversation.
Online communities of self-help groups have also been formed in a bid to create support networks that are easily accessible and offer autonomy of the members. For example, there are groups for AA meetings, patients suffering from cancer, pregnant mothers and victims of physical and sexual abuse. These are but a few examples of the groups that exist online. These kind of virtual groups do not merely share information. They also provide social interaction for the members who feel free to discuss their issues under the blanket of autonomy rather than in the openness of a face-to-face relationship Lea & Spears, 1995()
Another positive effect of online personal relationships is that it eliminates the element of shyness that an individual may have when they are in a face-to-face relationship. By first interacting online, the individual who is otherwise shy, is able to gather enough confidence in the person they are interacting with and through this comfort, they can eliminate shyness when the relationship moves on to become a face-to-face relationship.
There are also some negative effects of online personal relationships. One is that there is a misrepresentation of the individual on the other side. Many a time stories have been told of people starting personal relationships online just to come to find that they are chatting with gays/lesbians whilst they are actually straight. This is quite common. Other stories have been told of people who have found that people use fake photographs to represent themselves to hide their real images.
There are also cases of online sexual abuse and even rape. Though this cannot be explicitly explained, the most plausible explanation for this is that whatever happens offline is likely to happen online. "I am sure everything bad that happens online happens offline too," Baym et al., 2004, p. 5()
2.9 Facebook as a medium of communication
There are several social networks on the internet. However, Facebook is the most popular and as such it presents a large base for researchers to carry out studies. Facebook has patterns of heavy usage and its capacity in terms of the technology used is amazingly huge. The social network has been well-known to create a bridge between offline and online connections.
Facebook was started in the year 2004 and within 3 years, it had a base of about 21 million active members who generated about 1.5 billion page views per day May & Kwong, 2007.
Typical users on Facebook spend about 20 minutes a day on the site and about 65% of the site's users visit it at least once a day Cassidy, 2006(; May & Kwong, 2007)
. Facebook's success came first in the college students around the U.S. In 2005, they launched a high school version of the site and one year later in 2006, they introduced Facebook to companies and other organizations. By November 2006, over 21,000 organizations had Facebook directories Smith, 2006()
Many researchers who have touched on Facebook have been concerned with how people and companies present their identities and the issues of privacy for users on Facebook. However, no research has been conducted on how Facebook helps to fuel personal relationships.
Gross and Acquisti (2005) argue that users place themselves at a huge risk when they have personal relationships on Facebook. Some of these risks may be felt offline also such as stalking and some are only available online such as identity theft Gross & Acquisti, 2005()
Chapter 3: METHODOLOGY
3.1 Introduction
This study will examine the influence of social media, particularly Facebook, and the impact on college student mature development of interpersonal relationships. The Student Development Task and Lifestyle Assessment will be used in conjunction with the Facebook Intensity Scale in this correlational study. Because many if not all of the developmental theories being developed prior to the development of social media as a phenomenon, there can be no direct correlation to a specific study that would be able to account for the impact social media would have on student development. As such, the possibilities of applicability will be explored in associating social media impact with the theory of student development.
The targeted population to be surveyed will be college students from several student organizations across a single college or university campus, as a representative sample of the campus population. Students will be volunteers and will be randomly assigned to the experimental and the control group. Part of the criteria for participating in the study will be the use of the internet and social media. Researcher will ensure that all guidelines established by the IRB are adhered to in terms of informed consent and the participants. In addition, participants must be over the age of 18 in order to give consent. This study will target traditional students in assessing whether social media has an impact on mature interpersonal development as non-traditional students because of age and experience may be less frequent users of social media, and have different parameters in which to assess mature interpersonal development.
Participants will be given the SDTLA Mature Interpersonal Relationship Task survey. This survey consists of questions regarding tolerance and peer relationship. The subsection that addresses peer relationships examines the quality of the participants peer cohort relationships and the tolerance subsection questions the tolerance level each participant has for a number of demographic characteristics including age, culture, appearance, race, beliefs, background etc. The survey uses true false questions, information on demographics, four point scales and contains two multiple choice sections. The assessment is "composed of statements shown to be typical of some students and designed to collect information concerning students' activates, feelings, attitudes, aspirations and relationships. Further, it is "designed to help students learn more about themselves and for colleges to learn how to assist students more effectively" (Winston, 1999).
Participants will also complete the Facebook Intensity Scale which will serve to "measure the frequency and duration, incorporating emotional connectedness to the site and its integration into individuals' daily activities" (Ellison, et al. 2007). There are six questions using a five point Likert scale that range from strongly disagree to strongly agree. There are two closed ended questions that use an ordinal scale in establishing how many Facebook friends each participant has and how much time is spent using Facebook.
The survey will be administered to participants under normal testing conditions to multiple groups at one time. Participants will be given written instructions which will include the information regarding informed consent. Students will be provided sufficient time to complete the surveys.
The Facebook Intensity Scale was designed to help to obtain an indication of how different people are using Facebook. It indicates their frequency and duration. It includes two assessments of behavior on Facebook which are self-reported. It is created to find out the extent to which the respondent actively engages in activities on Facebook, how many Facebook friends they have, the amount of time spent on Facebook and whether they have had personal relationships on Facebook.
Certain aspects of the Likert-scale have been incorporated to check the attitude of the participants and to find out the kind of connection that existed when the person had the personal relationship on Facebook and the extent to which he/she integrated Facebook into their daily activities at the time of the relationship.
The Student Developmental Task Life & Lifestyle Assessment (SDTLA) was also used in this study. Students were asked to complete the SDTLA by responding to a questionnaire which had 22 questions. 7 were demographic questions and the 15 were related to their extracurricular activities. The SDTLA has 3 developmental tasks and 2 scales.
The first developmental task is that of establishing and clarifying the purpose. Here, there are 4 items of consideration. First is career planning where the SDTLA looks at how aware the respondents are of their career choices and how prepared they are to work. It also looks at how committed one is to their career choice. The second item is that of involvement in education. Here the SDTLA looks at how the respondents engage in their academic tasks and how they select the major to specialize in. The third item is planning of lifestyle. Here, there are several factors that are looked at. These are vocational, religious, personal, relational and ethical factors. The last item of consideration is cultural participation. Here, we look at how people participate in activities that are cultural in nature and how they spend their leisure time.
The second developmental task is that of developing autonomy. There are also 4 items of consideration. The first item of consideration is emotional autonomy. This is where the SDTLA looks at how assured and confident a person is when making a decision. Second item is interdependence and this evaluates how a person is responsible to their institution and the community at large. Third is academic autonomy and this determines the achievement of personal goals thru effective management of time, good performance on the academic front, self-discipline and their willingness to seek academic assistance. The last item of consideration is instrumental autonomy which looks at how able a person is to meet their daily needs in an independent manner.
The last developmental task is mature interpersonal relationships. This looks at two major items of consideration which are peer relationships and tolerance. As concerns to peer relationships, the SDTLA looks at how peers relate to one another and how open and honest they are. Tolerance looks at how they accept people who have backgrounds, race, culture, appearance, beliefs and lifestyles that are different from their own.
The two scales are the salubrious lifestyle and response bias scales. The scale of salubrious lifestyle looks at the extent to which a person's lifestyle is in tandem with healthy practices. The subscales are drug and alcohol and fitness and nutrition. The second scale is that of response bias which is an indicator of how valid these results are.
3.2 Research Design
Looking at the research designs at hand, there are quantitative and qualitative designs, Quantitative data collection approach allows collection and analysis of numerical data. It describes, explains, and predicts an existing problem. However, looking at the situation, being a student with little resources available to help collect this numeric data, it is not possible to do a quantitative study. Qualitative therefore becomes the option. It allows collection, analysis, and interpretation of comprehensive narrations and visual i.e. non-numerical data to gain insight into particular about this particular problem.
According to Billson, a professional research aimed at present status is accompanied by a number of unique challenges that must be addressed upon the decision to undertake such a project Billson, 2006.
To remain consistent in this process of research which is not simple,
3.3 Sampling and sample size
A sample is a "subset of the population" Fuller, 2009.
There are two main sampling techniques: probability and non-probability sampling. In probability sampling, the researcher knows the probability of any member of a population being included in the sample. Probability sampling is not necessarily random sampling. Probability sampling is best for quantitative research. There are several types of probability samples. One is simple random sampling. This is where the sample is selected at random. This research being a qualitative research works best with non-probability sampling since probability sampling can turn out to be quite expensive and inefficient for qualitative research. Some non-probability sampling techniques include convenience sampling where a particular sample is selected because it is easily accessible by the researcher. Convenience sampling coupled with simple random sampling will be used. Another sample is the snowball sample who is the respondents that are most relevant to the research topic. The sample for this study is college students.
Sample size is given by Fischer's method. Using this method, 384 is the sample size. However, due to financial and logistical constraints, a sample size of 284 was used.
3.4 Data Collection and Presentation
Research is conducted for many reasons, one of which is to collect data. The data collected needs to be represented appropriately. There are different ways of presenting the data. There is descriptive statistics where a description of the shape, measures of central tendency (mean, mode and median) and variability are given. Descriptive statistics serve to summarize the salient features of the numerical data and pick up any data entry error e.g. 3 genders, etc. Descriptive statistics also help to distinguish subjects, determine the distribution of variables and evaluate assumptions for statistical tests i.e. normality. Descriptive statistics are typically used for quantitative research and it is aimed at summarizing the data set Balnaves & Caputi, 2001.
Descriptive statistics are not built on probability, rather real results are used. The second type of data analysis is analytic or inferential statistics where we look at the relationship between two or more variables. The role of inferential statistics is to determine the pattern and strength of association among the variables. Inferential statistics also help to test the hypotheses of the study. Inferential statistics are also referred to as inductive statistics and they are used to establish or gain insight on the population which the data represents. When presenting any statistical inference, it is necessary to have some assumptions. These assumptions should be generally accepted and relevant. In qualitative research, largely inferential statistics are used.
3.5 Presenting qualitative data
When working with inferential statistics, there are parameters that create a representation of the whole population. There are some limitations of inferential statistics. The first limitation is that the date is not fully measured and thus the researcher cannot be quite confident that the values are indeed correct. The second limitation is that inferential statistics require the researcher to use assumptions which may lead to some uncertainty to the whole process and the results Huberman & Miles, 1994.
There are many ways of presenting qualitative data. One is through quotations and basic tables. Quotes should show a pattern in the data. For example in this research, one of the responses expected concerns whether Africa's resources are sufficient to sustain Africa's food security is that many would say that they are sufficient, it is just an issue of mismanagement. Another method of presenting qualitative data is using maps and diagrams such as a social map of an area generally representing the variety of responses received from a particular region. Photographs and cartoons are also used to represent qualitative data. A common saying states that "A picture tells more than a thousand words" and thus photos would provide a graphical images. Narratives are also used to describe qualitative data. Using narratives, the researcher describes in detail the results obtained.
In this study, inferential statistics will be used to describe data collected to answer the qualitative research questions. There are three research questions for the topic as described above. Primary data and other secondary data will be used and the display of the data will be done using narratives, quotes, flow charts and other data representation methods such as maps and diagrams.
Chapter 4: FINDINGS
4.1 Facebook Intensity Scale: Demographic data
Table 1: Demographic data
Mean or % (N)
S.D.
Gender
male
34% (n=98)
female
66% (n=188)
Age
20.1
1.64
Ethnicity
white
87% (n=247)
non-white
13% (n=36)
Income
3.18
2.04
Year in school
2.55
1.07
Home residence in-state
91% (n=259)
out-of-state
09% (n=25)
Local residence on campus
55% (n=157)
off campus
45% (n=127)
Hours of Internet use per day
2 hrs and 56 min
1.52
Facebook members
94% (n=268)
4.2 Usage of Facebook
Individual Items and Scale
Mean
S.D.
Facebook intensity
(Cronbach's alpha=0.83)
-0.08
0.79
About how many total Facebook friends do you have?
4.39
2.12
In the past week, on average, approximately how many minutes per day have you spent on Facebook?
1.07
1.16
Facebook is part of my everyday activity
3.12
1.26
I am proud to tell people I'm on Facebook
3.24
0.89
Facebook has become part of my daily routine
2.96
1.32
I feel out of touch when I haven't logged onto Facebook for a while
2.29
1.20
I feel I am part of the Facebook community
3.30
1.01
I would be sorry if Facebook shut down
3.45
1.14
Table 2: Summary of statistics for the Facebook intensity scale
The respondents were asked questions which represented how much they use Facebook and how much value they placed regarding Facebook in the respondent's lives. The results are as in Table 1 above.
4.3 Use of Facebook to form personal relationships
First, it was necessary to establish how many of the respondents had had personal relationships on Facebook. After this, it was essential to establish the reason behind which the respondents turned to Facebook for their personal relationships. It was necessary to know if these personal relationships were as a result of interaction with offline contacts or to meet new people who were outside their offline circle. In the case of offline connections, the tool was designed to capture whether the participants searched for people who they share offline connections with and in the last case of meeting new people, the instrument captured whether the people searched for new contacts outside their regular offline circle.
There was no correlation found between the points of people using Facebook for keeping offline connections and meeting new friends therefore the bit for keeping offline connections was ignored and only the aspect of meeting new people was incorporated into the final analysis. This is represented in Table 2 below.
Table 3: Summary of statistics for Facebook use for preexisting offline contacts and meeting new contacts
Individual Items and Scale
Mean
S.D.
Off to Online: I use Facebook to connect with offline contacts
(Cronbach's alpha=0.70)
3.64
0.79
I have used Facebook to check out someone I met socially
3.99
1.05
I use Facebook to learn more about other people in my classes
3.26
1.20
I use Facebook to learn more about other people living near me
2.86
1.22
I use Facebook to keep in touch with my old friends
4.42
0.86
On to Offline: I use Facebook to meet new people (measure of a single item)
1.97
1.03
4.4 Self-esteem of users of Facebook
The self-esteem of the respondents was measured using 7 items of the Rosenberg self-esteem scale then reported using a 5-point Likert scale. The data was found to be extremely reliable.
4.5 Satisfaction with college life
Table 4: Summary statistics and factor analysis results for self-esteem and satisfaction with college life items
Individual Items and Scale
Mean
S.D.
Self-Esteem Scale (Cronbach's alpha=0.87)
4.30
0.55
I feel that I'm a person of worth, at least on an equal plane with others
4.50
0.60
I feel that I have a number of good qualities
4.54
0.57
All in all, I am inclined to feel that I am a failure (reversed)
4.27
0.86
I am able to do things as well as most other people
4.29
0.63
I feel I do not have much to be proud of (reversed)
4.26
0.89
I take a positive attitude toward myself
4.17
0.75
On the whole, I am satisfied with myself
4.07
0.84
Satisfaction with MSU Life Scale (Cronbach's alpha=0.87)
3.55
0.74
In most ways my life at college is close to my ideal
3.42
0.96
The conditions of my life at college are excellent
3.54
0.91
I am satisfied with my life at college
3.85
0.84
So far I have gotten the important things I want at college
3.74
0.81
If I could live my time at college over, I would change almost nothing
3.18
1.05
The scale of satisfaction with college life was taken from the Satisfaction with Life Scale (SWLS) which is a 5 item tool that is specifically designed to look at cognitive opinions on a person's life. Each item was slightly amended to be specific to the context of college life. The reliability of these results when checked on a 5-point Likert Scale was relatively high.
4.6 Self-reported elements in Facebook profiles and the perceived audience of Facebook profiles
It was not surprising that most of the respondents that were on Facebook reported a lot of personal data that related to their school life. 97% of the respondents reported that most of their Facebook buddies are high-school friends and that is why they reported their high school. This suggested a kind of offline component to the use of Facebook. Figure 1 and 2 below show more details regarding the self-reported data on Facebook and who are the audience of the Facebook profiles.
Figure 1: Self-reported elements in Facebook profiles
Figure 2: Perceived audience to Facebook profiles
From the data presented in Figure 2 above, it can be clearly seen that respondents value offline connections a lot. These offline connections play a large role in determining the information that is placed on the respondent's Facebook profiles. For example, one of the reasons why mobile numbers are not popular among the respondents is because the perceived audience has a large number of strangers. Be it strangers at their college (89%, n=254) or strangers at another campus/college (29%, n=83). This data gives us the picture that Facebook is mostly used for offline connections and relationships to keep or maintain them or solidify them despite changes that are brought about by distance and other normal courses of life. There was a slight tendency for freshmen and sophomores to use Facebook to meet new people at college and outside college than for juniors and seniors. This is represented in Figure 3 below. However, across all students in all years, the respondents reported using Facebook majorly for offline connections and relationships.
Figure 3: Offline-to-online vs. online-to-offline mean scores by year in college
This particular item of the research was very important in testing the hypotheses for the research. On the first research question on whether the use of Facebook impacts the development of mature interpersonal relationships by students, the null hypothesis that the use of Facebook does not impact college students' development of mature interpersonal relationships can be seen to be true. This can be seen from Figures 1, 2 and 3 above where we see that Facebook is mostly used for strengthening pre-existing offline connections.
There was no difference that was seen in the results when comparing the data from males and that from females. Therefore on the second research question on whether there was any difference that existed on how males and females use Facebook to develop mature interpersonal relationships, the null hypothesis that there is no difference between males and females in the use of Facebook on the development of mature interpersonal relationships was also true.
The third research question was on whether the amount of time an individual spends on Facebook impacts the development of interpersonal relationships, the null hypothesis was also true. This extends from the first research question and since the null hypothesis for the first research question was true, then the amount of time does not in any way influence the development of mature interpersonal relationships.
Chapter 5: DISCUSSION
By looking back at the research questions, it can be definitely seen that there is a positive relationship between certain kinds of Facebook use and the development of personal relationships. However, it is easy to find out which precedes the other since Facebook use in developing offline relationships is more common than Facebook use in creating new relationships.
Although from the data, there is little representation of non-users in the sample group of this study, by comparing those who are members of Facebook and the non-members, there is no real difference in the demographic data of the respondents except when we look at the class year and age which can be strongly correlated to the class year. This is mostly because of the face that Facebook is relatively recent social network and it would be expected that most senior students are less likely to be members of Facebook. This high penetration of Facebook and the lack of a difference that is systematic in nature between Facebook members and non-members can be thought to suggest that Facebook has an extremely wide appeal and it includes members of all social groups and it has not in any way influenced the grades of the participants of the study.
Participants of the survey majorly used Facebook to maintain touch with old friends and to keep or intensify their relationship with preexisting offline connections. For many of the respondents, Facebook provided for them a way to keep up with high school friends and other acquaintances. This is shown by the fact that the self-reported elements in Facebook are more relevant to their existing acquaintances who are trying to reach them on Facebook such as their high school buddies. The participants also felt that a large percentage of the viewers of their Facebook profiles were made up of their preexisting friends.
This kind of offline to online movement of connection that was seen in the respondents of the study differs from the other patterns that were observed by early researchers who were researching on the patterns of computer-mediated communication and development of virtual communities.
Facebook has a restricted registration process which requires users to enter their email addresses. Those who register using school email addresses are able to interact with other members who also have email addresses from the same school. In this way, Facebook places these individuals in their own kind of community which is geographically based.
From the Facebook intensity scale, it was seen that the intensity of usage of Facebook increased the level of maintaining their personal relationships. This served as an assessment of the extent to which the participants of the study relied on high school acquaintances to do favors for each other.
This study had several limitations such as the fact that only one community of students was assessed in the study. As a result of college years presenting a unique developmental stage of life and also as a result of the Facebook community being closely geographically bound when users register using school email addresses, it is not possible to state that these findings generally describe the situation for other Facebook communities that are present or other social networks. This may be as a result of this study having positive outcomes which are closely linked to the use of Facebook. The use of Facebook in this study is for offline communities by turning them into online communities. This study just takes into consideration the uniqueness of the undergraduate respondents.
It cannot be left out that the respondents may have misreported their demographic data as evidenced in the Hawthorne effect where people act differently when they know they are being watched. Another limitation is brought about by the lack of sufficient representation of certain groups or respondents in this study. These groups include the nonmembers of Facebook and international students. Therefore, in order to address this concern, future research should be structured around taking the use of Facebook using multiple methodologies. Direct profile data capture and analysis of this profile data would allow those doing the research to analyze the survey responses with other direct behavioral observations.
Also by the collection of longitudinal data which is done over several years, by tracking how Facebook use changes as the respondents advance across school years is also another appropriate research angle to better represent this data.
Chapter 6: SUMMARY
There have been a number of empirical studies that have examined social media as have many studies examined student development theory. However, the notion that social media use by post-secondary students impacts development in the area of interpersonal development and interpersonal relationships is in a nascent state.
Through the examination of scholarly literature and empirical research review that are pertinent to social media and interpersonal relationships will seek to establish connectivity between the two. The instruments to be used in the examination include the Mature Interpersonal Relationships Task of the Student Development Tasks and Lifestyle Assessment and the Facebook Intensity Scale. The results from this study may serve to provide foundational information for post-secondary schools and administrators to determine the most effective manner in which to work with students of this virtual generation.
The empirical results of this study contract with the evidence shown in anecdotes that dominate the press. There is a strong correlation or link between the use of Facebook to develop personal relationships. However, Facebook use if majorly for preexisting offline connections rather than making new friends. Therefore, from the results of this study it can be extrapolated that Facebook use for maintaining and strengthening connections with college buddies will continue even after finishing their years of college study.
Online social networks have played a huge role that is different from that described in early literature of just developing virtual communities. They have also helped a lot in the development of personal relationships and keeping in contact with people even though the normal course of changes in life may take people to different directions thus taking them away from each other.
References
Anstey, S. (1999). Online Personal Relationships. Milwaukee: University of Wisconsin, Milwaukee.
Arnett, J. (2000). Emerging adulthood: A theory of development from the late teens through the Twenties. American Psychologist, 55(1), 469-480.
Balnaves, M., & Caputi, P. (2001). Introduction to quantitative research methods: an investigative approach. London: SAGE.
Bargh, J., & McKenna, K. (2004). The Internet and social life. Annual Review of Psychology, 55(1), 573-590.
Bargh, J.A., McKenna, K.Y.A., & Fitzsimons, G.M. (2002). Can You See the Real Me? Activation and Expression of the "True Self" on the Internet. Journal of Social Issues, 58(1), 33-48. doi: 10.1111/1540-4560.00247
Barker, D.I., Terry, C.D., Melissa, B., & Pinard, K.T. (2009). Internet Research Illustrated. Florence, KY: Cengage Learning.
Baxter, Leslie, Montgomery, B. (eds.). (1990). Dialectical Approaches to Studying Personal Relationships. Mahwah, NJ: Lawrence Erlbaum Associates.
Baym, N.K., Zhang, Y.B., & Lin, M.-C. (2004). Social Interactions Across Media. New Media & Society, 6(3), 299-318. doi: 10.1177/1461444804041438
Billson, J.M. (2006). Multination research Guide for Academic researchers (2nd ed.). Barrington, RI: Skywood Press.
Bruckman, A. (1996). Finding one's own space in cyberspace. Technology Review, 99(1), 48-52.
Cassidy, J. (2006). Me media, The New Yorker, pp. 50-59.
Daft, R.L., & Lengel, R.H. (1986). Organizational information requirements, media richness and structural design. Management Science, 32, 554-571.
Erickson, E. (1968). Identity, youth and crisis. New York: Norton.
Fuller, W.A. (2009). Sampling statistics. New York, NY: John Wiley and Sons.
Greiffenstern, S. (2010). The Influence of Computers, the Internet and Computer-Mediated Communication on Everyday English. Berlin: Logos Verlag.
Gross, R., & Acquisti, A. (2005). Information revelation and privacy in online social networks. Paper presented at the WPES'05, Alexandria, Virginia.
Haenlein, M., & Kaplan, A. (2010). Users of the world, unite! The challenges and opportunities of social media. Business Horizons, 53(1), 432-465.
Helliwell, J.F., & Putnam, R.D. (2004). The social context of well-being. The Royal Society, Aug (2004), 1435-1446.
Hicks, M. (2010). Connecting with Chuck Martin: The Facebook Grader Retrieved December 15th, 2011, from http://blog.facebook.com/blog.php?topic_id=184209279476
Hiltz, S., & Johnson, K. (1989). Measuring Acceptance of computer-mediated systems. Journal of the American Society of Information Science, 40(6), 386-397.
Huberman, M.A., & Miles, M.B. (1994). The Qualitative Researcher's Companion. London: Sage Publications.
Kaufman, M. (1996). They call it cyberlove. San Diego, Ca: Academic Press.
Kling, R. (1996). Social relationships in Electronic forums. CMC Magazine, July.
Lampe, C., Ellison, N., & Steinfield, C. (2006). A face (book) in the crowd: social Searching vs. social browsing. Paper presented at the Proceedings of the 2006 20th anniversary conference on Computer supported cooperative work, Banff, Alberta, Canada.
Lea, M., & Spears, M. (1995). Love at first byte? Building personal relationships over computer networks. Thousand Oaks, CA: Sage.
May, M., & Kwong, K.H. (2007). YHOO: Yahoo! may regret not paying up for Facebook Retrieved December 14th, 2011, from http://www.needhamco.com/Research/Documents/CPY25924.pdf
Orlikowski, W.J. (1992). The Duality of Technology: Rethinking the Concept of Technology in Organizations. Organization Science, 3(3), 398-427.
Parks, M., & Floyd, K. (1996). Making friends in cyberspace. Journal of Communication, 46(1), 80-96.
Rice, R., & Love, G. (1987). Electric emotion: socioemotional content in a computer-mediated communication network. Communication Research, 14(1), 85-108.
Smith, J. (2006). Updated lists of all companies and regions on Facebook Retrieved December 14th 2011, from http://www.insidefacebook.com/2006/11/15
Sproull, L., & Kiesler, S. (1996). Reducing social context cues: Electronic mail in organizational communication. Management Science, 32, 1492-1512.
Tidwell, L.C., & Walther, J.B. (2002). Computer-mediated communication effects on disclosure, impressions, and interpersonal evaluations: Getting to know one another a bit at a time. Human Communication Research, 28(3), 317-348.
Wall, D. (2001). Crime and the Internet. London: Routledge.
Walther, J.B. (1992). Interpersonal effects in computer-mediated interaction: A relational perspective. Communication Research, 19(1), 52-90.
This represents the income of the whole household 1= <$20,000, 2 = $20,001-$35,000, 3= $35,001-$50,000, 4=$50,001-$75,000, 5= >$75,001
1= first year, 2=sophomore level, 3=junior level, 4=senior level
This was converted from an ordinal scale with a midpoint of the response category e.g. 1-2hours would be taken as 1 hour and 30 minutes and 2-3 hours would be taken as 2 hrs and 30 minutes
Before averaging, the individual items were initially standardized in order to develop a scale upon which the results would be based to prevent varying scale ranges.
Unless otherwise stated, the categories of responses ranged from 5=strongly agree to 1=strongly disagree. 2=moderately disagree, 3=neutral, 4=moderately agree.
0=10 or less, 1=11-50, 2=51-100, 3=101-150, 4=151-200, 5=201-250, 6=251-300, 7=301-400, 8=more than 400
0=less than 10, 1=10-30, 2=31-60, 3=1-2 hours, 4=2-3 hours, 5=more than 3 hours
The categories of responses ranged from 5=strongly agree to 1=strongly disagree. 2=moderately disagree, 3=neutral, 4=moderately agree.
The categories of responses ranged from 5=strongly agree to 1=strongly disagree. 2=moderately disagree, 3=neutral, 4=moderately agree.
---
Are you busy and do not have time to handle your assignment? Are you scared that your paper will not make the grade? Do you have responsibilities that may hinder you from turning in your assignment on time? Are you tired and can barely handle your assignment? Are your grades inconsistent?
Whichever your reason is, it is valid! You can get professional academic help from our service at affordable rates. We have a team of professional academic writers who can handle all your assignments.
Plagiarism free papers
Timely delivery
Any deadline
Skilled, Experienced Native English Writers
Subject-relevant academic writer
Adherence to paper instructions
Ability to tackle bulk assignments
Reasonable prices
24/7 Customer Support
Get superb grades consistently
Online Academic Help With Different Subjects
Literature
Students barely have time to read. We got you! Have your literature essay or book review written without having the hassle of reading the book. You can get your literature paper custom-written for you by our literature specialists.
Finance
Do you struggle with finance? No need to torture yourself if finance is not your cup of tea. You can order your finance paper from our academic writing service and get 100% original work from competent finance experts.
Computer science
Computer science is a tough subject. Fortunately, our computer science experts are up to the match. No need to stress and have sleepless nights. Our academic writers will tackle all your computer science assignments and deliver them on time. Let us handle all your python, java, ruby, JavaScript, php , C+ assignments!
Psychology
While psychology may be an interesting subject, you may lack sufficient time to handle your assignments. Don't despair; by using our academic writing service, you can be assured of perfect grades. Moreover, your grades will be consistent.
Engineering
Engineering is quite a demanding subject. Students face a lot of pressure and barely have enough time to do what they love to do. Our academic writing service got you covered! Our engineering specialists follow the paper instructions and ensure timely delivery of the paper.
Nursing
In the nursing course, you may have difficulties with literature reviews, annotated bibliographies, critical essays, and other assignments. Our nursing assignment writers will offer you professional nursing paper help at low prices.
Sociology
Truth be told, sociology papers can be quite exhausting. Our academic writing service relieves you of fatigue, pressure, and stress. You can relax and have peace of mind as our academic writers handle your sociology assignment.
Business
We take pride in having some of the best business writers in the industry. Our business writers have a lot of experience in the field. They are reliable, and you can be assured of a high-grade paper. They are able to handle business papers of any subject, length, deadline, and difficulty!
Statistics
We boast of having some of the most experienced statistics experts in the industry. Our statistics experts have diverse skills, expertise, and knowledge to handle any kind of assignment. They have access to all kinds of software to get your assignment done.
Law
Writing a law essay may prove to be an insurmountable obstacle, especially when you need to know the peculiarities of the legislative framework. Take advantage of our top-notch law specialists and get superb grades and 100% satisfaction.
What discipline/subjects do you deal in?
We have highlighted some of the most popular subjects we handle above. Those are just a tip of the iceberg. We deal in all academic disciplines since our writers are as diverse. They have been drawn from across all disciplines, and orders are assigned to those writers believed to be the best in the field. In a nutshell, there is no task we cannot handle; all you need to do is place your order with us. As long as your instructions are clear, just trust we shall deliver irrespective of the discipline.
Are your writers competent enough to handle my paper?
Our essay writers are graduates with bachelor's, masters, Ph.D., and doctorate degrees in various subjects. The minimum requirement to be an essay writer with our essay writing service is to have a college degree. All our academic writers have a minimum of two years of academic writing. We have a stringent recruitment process to ensure that we get only the most competent essay writers in the industry. We also ensure that the writers are handsomely compensated for their value. The majority of our writers are native English speakers. As such, the fluency of language and grammar is impeccable.
What if I don't like the paper?
There is a very low likelihood that you won't like the paper.
Reasons being:
When assigning your order, we match the paper's discipline with the writer's field/specialization. Since all our writers are graduates, we match the paper's subject with the field the writer studied. For instance, if it's a nursing paper, only a nursing graduate and writer will handle it. Furthermore, all our writers have academic writing experience and top-notch research skills.
We have a quality assurance that reviews the paper before it gets to you. As such, we ensure that you get a paper that meets the required standard and will most definitely make the grade.
In the event that you don't like your paper:
The writer will revise the paper up to your pleasing. You have unlimited revisions. You simply need to highlight what specifically you don't like about the paper, and the writer will make the amendments. The paper will be revised until you are satisfied. Revisions are free of charge
We will have a different writer write the paper from scratch.
Last resort, if the above does not work, we will refund your money.
Will the professor find out I didn't write the paper myself?
Not at all. All papers are written from scratch. There is no way your tutor or instructor will realize that you did not write the paper yourself. In fact, we recommend using our assignment help services for consistent results.
What if the paper is plagiarized?
We check all papers for plagiarism before we submit them. We use powerful plagiarism checking software such as SafeAssign, LopesWrite, and Turnitin. We also upload the plagiarism report so that you can review it. We understand that plagiarism is academic suicide. We would not take the risk of submitting plagiarized work and jeopardize your academic journey. Furthermore, we do not sell or use prewritten papers, and each paper is written from scratch.
When will I get my paper?
You determine when you get the paper by setting the deadline when placing the order. All papers are delivered within the deadline. We are well aware that we operate in a time-sensitive industry. As such, we have laid out strategies to ensure that the client receives the paper on time and they never miss the deadline. We understand that papers that are submitted late have some points deducted. We do not want you to miss any points due to late submission. We work on beating deadlines by huge margins in order to ensure that you have ample time to review the paper before you submit it.
Will anyone find out that I used your services?
We have a privacy and confidentiality policy that guides our work. We NEVER share any customer information with third parties. Noone will ever know that you used our assignment help services. It's only between you and us. We are bound by our policies to protect the customer's identity and information. All your information, such as your names, phone number, email, order information, and so on, are protected. We have robust security systems that ensure that your data is protected. Hacking our systems is close to impossible, and it has never happened.
How our Assignment  Help Service Works
You fill all the paper instructions in the order form. Make sure you include all the helpful materials so that our academic writers can deliver the perfect paper. It will also help to eliminate unnecessary revisions.
2.      Pay for the order
Proceed to pay for the paper so that it can be assigned to one of our expert academic writers. The paper subject is matched with the writer's area of specialization.
3.      Track the progress
You communicate with the writer and know about the progress of the paper. The client can ask the writer for drafts of the paper. The client can upload extra material and include additional instructions from the lecturer. Receive a paper.
4.      Download the paper
The paper is sent to your email and uploaded to your personal account. You also get a plagiarism report attached to your paper.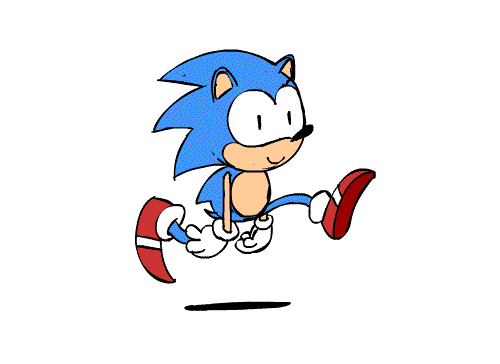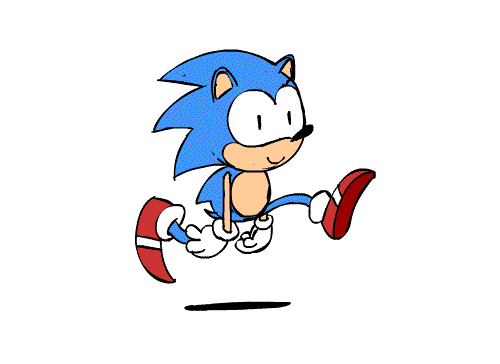 PLACE THIS ORDER OR A SIMILAR ORDER WITH US TODAY!!!
---