Luxury Brand
The business idea is to start a luxury brand. The concept of luxury is difficult to pin down, because it is relative. Marketers have misused the term commonly, but despite this, and the emergence of a substantial grey area, the category of luxury brand is still understood fairly well by consumers. Theoretically, luxury falls at one end of a luxury-necessity axis. A luxury brand, therefore, implies that the product's benefits fall almost entirely towards the luxury end of this spectrum (Heine, 2014). Any given product has a certain intrinsic value — a car is a means of transportation. But luxury implies that the intrinsic value is a relatively small portion of the total value. Most of the value in a Bugatti Veyron lies far beyond its utility as a transportation machine. The same can be said for any luxury brand — very little value in a Hermes scarf has to do with keeping your neck warm.
This idea introduces the concept of relative luxury. Compared with an entirely utilitarian product, just about anything with any luxury can be marketed as such. But the status of "luxury brand" is typically reserved only for those products with value that derives almost entirely from luxury aspects. Thus, the characteristics that define luxury, as opposed to utilitarian, must be understood. These are exceptional quality/durability, design, status projection and exclusivity. Heine (2014) argues that a luxury product should have all these attributes, and uses the example of prestige products within mainstream categories — a BMW car would be a good example — to illustrate the point. A true luxury brand not only projects status and is of high-end workmanship, but it should also be exclusive. With those characteristics, the actual product itself is less important — luxury brands exist within many different consumer goods sectors (fashion, accessories, vehicles, leather goods, jewellery, etc.)
The luxury brand we are creating is called St.-Michel and it will be based in London. One of the important elements of a luxury brand is prestige, and that prestige in part derives from the company's origins. A luxury brand should therefore be headquartered somewhere that is associated with luxury, and the luxury brand ethos. London is a global fashion centre, and therefore is a good fit for starting a luxury brand, in particular in fashion, following on the heels of brands like Burberry, Paul Smith and Asprey. This brand cannot be headquartered in an industrial area, even if that would be more cost-effective. The address must have sex appeal.
The motivation behind creating a new luxury brand lies in the growing market for luxury goods. While traditional markets are mature, Middle Eastern and Asian markets are experiencing very strong growth in luxury brands, which is a reflection of their growing wealth and demand for luxury brands symbolizes the need of these cultures to announce their arrival on the world stage. We have seen a pattern of retail clustering in luxury brands, which creates an opportunity for new market entrants, in particular where there is strong growth. Our mission is to continue the tradition of British luxury goods, and gain a foothold in the global luxury goods market.
Research Question
What is the market potential for a new entrant into the global luxury goods market?
Objectives
This business proposal will set the tone for our entrance into the market. The market objectives are to first open a flagship store in London, and then move into overseas markets, perhaps with a presence in Shanghai or Dubai initially, but growing from there to a dozen or more stores within a three years, depending on our supply chain capabilities. The purpose of this business proposal is to set out a pathway for determining the potential market for a new British luxury goods brand in the global luxury goods market. In addition, if it is possible it would be valuable to gain some insight into where there might be an opening, in terms of unfilled demand, within the concept of luxury goods.
Literature Review — Market Size and Characteristics
Industry analysts estimate that the global market for personal luxury goods is €223 billion, an increase of just 2.3% over 2013 levels. The market is expected to flatline in 2015. Thus, the market is large but is not growing as quickly in recent years as it had been for several years prior (Wendlandt, 2014). The market is divided roughly in three between North America, Europe and Asia. North America and Europe are more mature markets, with most of the growth in recent years coming from Asia and other emerging markets.
While China has been a key growth driver for luxury brands of late, spending on luxury goods was flat in 2014 in China. Industry analysts point to a slight maturation of the market, and saturation by second-tier or aspirational luxury brands, which turned off those consumers to some degree. It is believed, however, that genuine luxury brands will be able to enjoy sustained growth in China going forward — that past rates of growth there were unsustainable but future rates will be steady (Wendlandt, 2014). There is a concern that some brands have opened too many stores in China, however, which diminishes a brand's exclusivity.
Among other growth markets, Russia has been hit with sanctions, leading to a diminishing of Russia as a luxury goods growth market. Growth in other markets, like Japan and the Middle East, has mainly been slow, the result of maturity in those markets. The Americas, however, has shown some room for growth in recent years. Luxury brands, which traditionally did not have too much appeal to Latin American consumers, are beginning to show strength in the Americas, and in the U.S. The burgeoning popularity of luxury brands in Asia is starting to show signs of having a spinoff effect on second- and third-generation Asian-Americans (Wendlandt, 2014).
A key growth area for luxury goods is online. While luxury brands were slow to adopt the Internet, they have found that to reach younger customers they have needed to improve their e-commerce capabilities. Some analysts believe that online sales could add $43 billion in incremental sales to the luxury goods industry by 2020 (Roberts, 2014). While luxury goods have traditionally been an in-person shopping experience, many brands appeal to both people who work and therefore do not have time to travel the world shopping, and appeal to younger consumers who are accustomed to buying online. Both factors are driving the belief that online represents a significant market opportunity for luxury brands.
Existing Competitors
The luxury brand industry is diffuse. There are dozens of major competitors, even more minor competitors, along with a large number of quasi- or near-luxury brands that seek to siphon off consumers who want a luxury brand but are maybe a little more cost-conscious. One of the interesting elements of luxury brands is that they exist in a multitude of product categories. Any two luxury brands may not compete with each other in any product. Thus, the exact competitors will depend on what the product mix of our brand is going to be.
Luxury brands are often complementary. They tend to be clustered at the retail level, either on a high street or in a mall, where a customer can shop at stores for a dozen luxury brands or more. It is uncommon to see a standalone luxury brand store. Yet within this retail context, brands that sell similar products will often engage in intense competition for clients. Most luxury brand companies have or two major product focuses. There are exceptions, and in some cases luxury goods conglomerates have emerged with multiple brands, such as Louis Vuitton Moet Hennessey. The market leaders among luxury brand personal products are by brand value are: Louis Vuitton ($22.7 billion), Hermes ($19.1), Gucci ($12.7) and Prada ($9.45), followed by Rolex, Chanel, Cartier, Burberry, Fendi and Coach (Roberts, 2013). All are billion-dollar brands by brand value, highlighting that the industry has many strong players, but no one dominant player.
Market Entry Costs
There are relatively low entry costs to this market. Most luxury brands are vertically-integrated, handling much of their production and retail themselves. Larger brands use third-party contractors for production, but a start-up house like ours will maintain internal production capabilities initially. Part of this will be to maintain the 'made in the UK' branding, and part of this will be in order to maintain full control over quality. If the goods do not meet the customers' expectations for both quality and design, then not only will the company be unable to charge luxury brand prices but it will be unable to build its reputation as a luxury brand. So there will be some entry costs associated with vertical integration.
It is not expected that there will be significant marketing costs initially, just a storefront, but the expansion strategy is going to be require at least some marketing in order to introduce the brand to foreign audiences. In the UK, a luxury boutique can speak for itself because high end boutique are commonplace in London, but in Asia they are not, and the company will therefore needs to spend on marketing. There are costs associated with market entry and expansion into the dozen or so stores that are planned. The startup costs associated with building up inventory, hiring the best designers, leasing shop fronts and establishing sufficient working capital are in the range of ?5-10 million, depending on the pace of expansion desired.
SWOT Analysis
Our brand has no genuine strengths, being a startup, but we wish to cultivate a few critical strengths that will help us to grow the business. One of the most important strengths in a luxury brand is design, so we need to build strength with one or more star designers who is innovative and capable of designing luxury goods. This person will preferably have experience with a major house already, but seek a higher position, where they can be lead designer. Another strength that is critical is to have money — it will take a lot of money to start a luxury brand, and especially to do it comfortably. Our initial estimates do not account for any lack of profitability that might occur in the launch and growth phases of the business. The third key strength is going to be marketing expertise. This will require a team of experienced luxury brand marketers who can build the brand story and convey it in a manner that appeals to the modern luxury brand consumer.
A startup company has many inherent weaknesses. Among the most challenging is the lack of established brand. In luxury, reputation matters and a brand that just started has no reputation. Resolving this weakness as quickly as possible will be essential not just for the growth of the brand, but its survival. Another weakness lies in the production, or lack thereof. Critical to a luxury brand is consistently very high product quality. Defects are not tolerated. Building a supply chain, vertically integrated or not, that can consistently deliver this high level of quality is not easy. The lack thereof can be mitigated by hiring great production managers, but typically luxury brands build this competency over the span of years. A third weakness is on the distribution side. While the company can overcome this, even leapfrogging competitors a little bit, with a great online distribution strategy, it is usually necessary to build out a global network of retail locations. Most luxury brands operate in major Western and emerging markets. Managing logistics can be a challenge, when most cities will only have one or maybe two stores for any given brand.
As a new business, we should have tremendous opportunity. The luxury goods market has grown quickly in the past several years, and has become truly international. There is tremendous opportunity, as noted above, in online sales. A third opportunity is to find a product mix that fits well with the luxury brand concept but does not compete with any of the world's major luxury brands. Threats are posed by competitors, by the economy and market for luxury brands should growth cool off, and internal threat coming from the whims of fashion taste-makers. Ultimately, many luxury brands struggle with being able to grow while maintaining their luxury image and exclusivity. All of these factors could present external challenge for our company.
Market Factors
Within the concept of luxury branding, there is still a need to differentiate. This is why many luxury brands operate in different product categories, so that they are only in direct competition with a few other companies. It is particularly important to avoid head-to-head competition with the biggest luxury brands. That said, the main point of differentiation for most luxury brands lies with its design and its brand, especially the brand story. The brand story is the set of traits and perceptions that the customer gets when they see your logo or hear your brand. In many cases, a luxury brand has a defining origin story, perhaps beginning with an eponymous founder and a flagship product. The brand will have evolved from there, but maintained a high standard of quality. The designers are the key differentiators because they are the ones that make the brand truly unique.
Thus, even in a competitive space, there is room for new entrants to compete with established players when their design and quality are good enough. Consider fashion, and how many hundreds of high-end fashion lines there are. Because each designer has a unique style, and the customer is somebody to whom that style appeals, it is necessary in many product categories, but especially in clothes, shoes and fragrances, that the industry is diffuse. As such, if the brand/designer can tell a great brand story and deliver on a distinctive, artistic and high quality product, that will differentiate it.
Thus, any luxury brand company has to be able to innovate, to be a design leader among its specific target market. While luxury brands consumers are inherently defined by their wealth, there are significant differences between these customers. The tastes of old money, 60-year-old women in New York or Italy can be very different from one another, and have nothing in common with the tastes of young women in Tokyo or Singapore. For this reason, the right designer must be chosen to seek out the target market. Our target markets, geographically, will be London and China. The former is our home market and the latter is a critical growth market. We will skew younger, because we want to grow with our customers, and many analysts believe that millennials are the key to growth going forward (Shea, 2014). Many of our customers will be either young professionals, or trust fund kids whose parents bankroll their lifestyles. They are typically highly-educated but have a preference for leisure where possible. They are modern in the sense of being attuned to online shopping, social media and world travel.
Methodology
Business success is going to be measured with typical business measures such as market share, revenues, profits and new stores opened. The latter is important. Online sales are another key metric. Furthermore, another measure used will be same store sales, and the number of clients in our database. Success in these different metrics is likely going to be related — if one is doing well the others should be as well, and if not this will be educational for us.
With these measures in mind, the methodology will focus on surveys to get a better sense of the target market, and help to identify any potential gaps in the market. There will be market research conducted in London and in Shanghai. In-person surveys, and online surveys, will be utilized to get a better sense of what the buyers think of samples, and what their receptiveness will be to a new luxury brand. The survey will also seek to determine how much latent demand there is for luxury goods, in particular among younger consumers. This is in part to gauge whether or not there is as much opportunity both in the market and in online as is believed.
Further research will be conducted to find the best locations. The study will be conducted by a research team via observation, to find areas that have the best foot traffic, proximity to other luxury retailers and the demographics of the surrounding area. Finding the right location is going to be important, because we need to convey high luxury but also have a lot of visibility for the brand as well.
Conclusion
It will not be easy to start a new luxury brand, but with a better understanding of the target market, we will be in a position to design products that lack strong competition in luxury goods, but that will also appeal to our target market of younger, technologically savvy consumers. This market has good growth potential for a new luxury goods brand, and the consumers can grow with the company for decades. There are many good opportunities, but the trick will be to navigate away from the myriad threats in the environment, including major competitors. The company has the strengths it needs, understands the role of minimizing weakness in the attainment of success, and it going to put itself in a position to succeed by hiring the best people from the luxury goods industry. This plan lays the foundation for this effort by identifying critical information that management will need to make final product, production and pricing decisions, at which point plans can be made for the launch phase.
References
Heine, K. (2014). The concept of luxury brands. Concept of Luxury.com. Retrieved November 24, 2014 from http://www.conceptofluxury.com/concept/Heine_TheConceptofLuxuryBrands.pdf
Roberts, A. (2013). Louis Vuitton loses ground as world's most valuable luxury brand. Bloomberg. Retrieved November 24, 2014 from http://www.bloomberg.com/news/2013-05-20/louis-vuitton-loses-ground-as-world-s-most-valuable-luxury-brand.html
Roberts, A. (2014). Luxury brands can't avoid the Internet any longer. Business Week. Retrieved November 24, 2014 from http://www.businessweek.com/articles/2014-11-06/luxury-brands-seek-online-sales-as-china-growth-slows
Shea, E. (2014). Future of fashion brands depends on millennial brand affinity. Luxury Daily. Retrieved November 24, 2014 from http://www.luxurydaily.com/millennials-are-a-crucial-target-for-luxury-fashion-marketers/
Wendlandt, A. (2014). Global luxury goods sales growth to stabilize in 2015: Bain. Reuters. Retrieved November 24, 2014 from http://www.reuters.com/article/2014/10/14/us-luxury-report-idUSKCN0I320H20141014
---
Are you busy and do not have time to handle your assignment? Are you scared that your paper will not make the grade? Do you have responsibilities that may hinder you from turning in your assignment on time? Are you tired and can barely handle your assignment? Are your grades inconsistent?
Whichever your reason is, it is valid! You can get professional academic help from our service at affordable rates. We have a team of professional academic writers who can handle all your assignments.
Plagiarism free papers
Timely delivery
Any deadline
Skilled, Experienced Native English Writers
Subject-relevant academic writer
Adherence to paper instructions
Ability to tackle bulk assignments
Reasonable prices
24/7 Customer Support
Get superb grades consistently
Online Academic Help With Different Subjects
Literature
Students barely have time to read. We got you! Have your literature essay or book review written without having the hassle of reading the book. You can get your literature paper custom-written for you by our literature specialists.
Finance
Do you struggle with finance? No need to torture yourself if finance is not your cup of tea. You can order your finance paper from our academic writing service and get 100% original work from competent finance experts.
Computer science
Computer science is a tough subject. Fortunately, our computer science experts are up to the match. No need to stress and have sleepless nights. Our academic writers will tackle all your computer science assignments and deliver them on time. Let us handle all your python, java, ruby, JavaScript, php , C+ assignments!
Psychology
While psychology may be an interesting subject, you may lack sufficient time to handle your assignments. Don't despair; by using our academic writing service, you can be assured of perfect grades. Moreover, your grades will be consistent.
Engineering
Engineering is quite a demanding subject. Students face a lot of pressure and barely have enough time to do what they love to do. Our academic writing service got you covered! Our engineering specialists follow the paper instructions and ensure timely delivery of the paper.
Nursing
In the nursing course, you may have difficulties with literature reviews, annotated bibliographies, critical essays, and other assignments. Our nursing assignment writers will offer you professional nursing paper help at low prices.
Sociology
Truth be told, sociology papers can be quite exhausting. Our academic writing service relieves you of fatigue, pressure, and stress. You can relax and have peace of mind as our academic writers handle your sociology assignment.
Business
We take pride in having some of the best business writers in the industry. Our business writers have a lot of experience in the field. They are reliable, and you can be assured of a high-grade paper. They are able to handle business papers of any subject, length, deadline, and difficulty!
Statistics
We boast of having some of the most experienced statistics experts in the industry. Our statistics experts have diverse skills, expertise, and knowledge to handle any kind of assignment. They have access to all kinds of software to get your assignment done.
Law
Writing a law essay may prove to be an insurmountable obstacle, especially when you need to know the peculiarities of the legislative framework. Take advantage of our top-notch law specialists and get superb grades and 100% satisfaction.
What discipline/subjects do you deal in?
We have highlighted some of the most popular subjects we handle above. Those are just a tip of the iceberg. We deal in all academic disciplines since our writers are as diverse. They have been drawn from across all disciplines, and orders are assigned to those writers believed to be the best in the field. In a nutshell, there is no task we cannot handle; all you need to do is place your order with us. As long as your instructions are clear, just trust we shall deliver irrespective of the discipline.
Are your writers competent enough to handle my paper?
Our essay writers are graduates with bachelor's, masters, Ph.D., and doctorate degrees in various subjects. The minimum requirement to be an essay writer with our essay writing service is to have a college degree. All our academic writers have a minimum of two years of academic writing. We have a stringent recruitment process to ensure that we get only the most competent essay writers in the industry. We also ensure that the writers are handsomely compensated for their value. The majority of our writers are native English speakers. As such, the fluency of language and grammar is impeccable.
What if I don't like the paper?
There is a very low likelihood that you won't like the paper.
Reasons being:
When assigning your order, we match the paper's discipline with the writer's field/specialization. Since all our writers are graduates, we match the paper's subject with the field the writer studied. For instance, if it's a nursing paper, only a nursing graduate and writer will handle it. Furthermore, all our writers have academic writing experience and top-notch research skills.
We have a quality assurance that reviews the paper before it gets to you. As such, we ensure that you get a paper that meets the required standard and will most definitely make the grade.
In the event that you don't like your paper:
The writer will revise the paper up to your pleasing. You have unlimited revisions. You simply need to highlight what specifically you don't like about the paper, and the writer will make the amendments. The paper will be revised until you are satisfied. Revisions are free of charge
We will have a different writer write the paper from scratch.
Last resort, if the above does not work, we will refund your money.
Will the professor find out I didn't write the paper myself?
Not at all. All papers are written from scratch. There is no way your tutor or instructor will realize that you did not write the paper yourself. In fact, we recommend using our assignment help services for consistent results.
What if the paper is plagiarized?
We check all papers for plagiarism before we submit them. We use powerful plagiarism checking software such as SafeAssign, LopesWrite, and Turnitin. We also upload the plagiarism report so that you can review it. We understand that plagiarism is academic suicide. We would not take the risk of submitting plagiarized work and jeopardize your academic journey. Furthermore, we do not sell or use prewritten papers, and each paper is written from scratch.
When will I get my paper?
You determine when you get the paper by setting the deadline when placing the order. All papers are delivered within the deadline. We are well aware that we operate in a time-sensitive industry. As such, we have laid out strategies to ensure that the client receives the paper on time and they never miss the deadline. We understand that papers that are submitted late have some points deducted. We do not want you to miss any points due to late submission. We work on beating deadlines by huge margins in order to ensure that you have ample time to review the paper before you submit it.
Will anyone find out that I used your services?
We have a privacy and confidentiality policy that guides our work. We NEVER share any customer information with third parties. Noone will ever know that you used our assignment help services. It's only between you and us. We are bound by our policies to protect the customer's identity and information. All your information, such as your names, phone number, email, order information, and so on, are protected. We have robust security systems that ensure that your data is protected. Hacking our systems is close to impossible, and it has never happened.
How our Assignment  Help Service Works
You fill all the paper instructions in the order form. Make sure you include all the helpful materials so that our academic writers can deliver the perfect paper. It will also help to eliminate unnecessary revisions.
2.      Pay for the order
Proceed to pay for the paper so that it can be assigned to one of our expert academic writers. The paper subject is matched with the writer's area of specialization.
3.      Track the progress
You communicate with the writer and know about the progress of the paper. The client can ask the writer for drafts of the paper. The client can upload extra material and include additional instructions from the lecturer. Receive a paper.
4.      Download the paper
The paper is sent to your email and uploaded to your personal account. You also get a plagiarism report attached to your paper.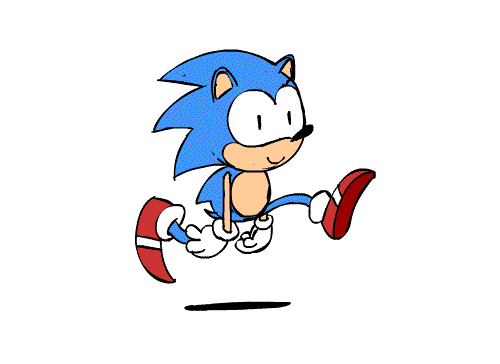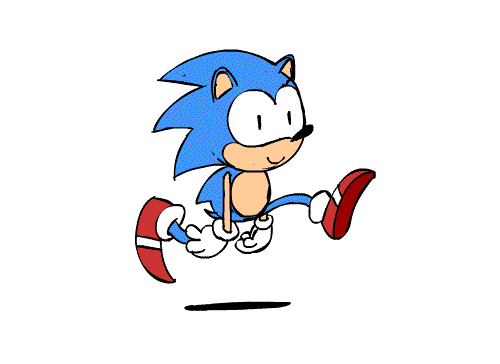 PLACE THIS ORDER OR A SIMILAR ORDER WITH US TODAY!!!
---