Crime, Social Crime and Crime Against the Person: Violence
One of the more challenging aspects of understanding crime is its ever-changing geographic and temporal qualities. Indeed, what is criminal in one place and time may be completely legal in another. Likewise, so-called "social crimes" have similar qualities that require careful analyses to place them into the appropriate context. Similarly, violent acts against another person may also involve contextual issues that must be taken into account when evaluating the criminality of such behaviors. After all, if people are trying to defend themselves and their families from harm, violence may be the only legitimate alternative that is available to them. To gain a further understanding of these three concepts, this paper provides a review of the relevant peer-reviewed and scholarly literature concerning crime in general, as well as social crimes and violent crimes against the person in particular. A summary of the research and important findings are presented in the conclusion.
Review and Analysis
What is Crime?
Interestingly, a crime can either be an act of commission or omission. For instance, according to Black's Law Dictionary (1999), a crime can either be "a positive or negative act in violation of penal law" or "an offense against the state or the United States" (p. 370). In the United States, there are few crimes of omission, with the failure to file income taxes being among the more prominent examples of this type of criminal act. By very sharp contrast, the law books are full of crimes that involve acts of commission, but in each case, the specific context of the act must be taken into account in determining whether a crime has been committed. For example, Lanier and Henry advise that, "Because there are so many possible wrongs and because 'crime' denotes only a select sample of all disapproved acts, the definition of crime varies from time to time and from place to place and there is continuing controversy about what should or should not be called 'crime'" (p. 14). In some cases, it is possible to commit a crime ex post facto, although this type of crime is rarely punished. In this regard, Lanier and Henry note that, "Crimes are not produced by legislation alone. Judicial interpretation also determines what is or is not crime" (p. 15). Someone who had walked across an un-owned field on her way to work for several years, for example, may suddenly find her act a crime based on a newly enacted law or a judicial interpretation of an existing law, making the need for a new route to work necessary but there would be no corresponding criminality involved in such ex post facto acts, provided such acts ceased following such legal determination of their criminality. In fact, it may be possible for such an individual to establish a legal right to use this means of getting to work since she has established an easement of sorts over the years, making the determination of what is criminal all the more complicated.
Therefore, the overriding factor that is involved in developing a viable definition of crime is the need to consider the context in which the act took place. In this regard, Lanier and Henry report that, "An important consideration when defining crime is the observation that crime is contextual. Criminal harm takes different forms depending on the historical period, specific context, social setting, or situation in which it occurs. The written law might seem to provide an answer, but laws are open to interpretation" (1998, p. 13). In fact, the interpretation of crimes becomes especially subjective with respect to social crimes, and these issues are discussed further below.
Social Crimes
In general, Black's Law Dictionary defines social crime as, "A crime done in violation of those duties which an individual owes to his community, and for the breach of which the law has provided that the offender shall make satisfaction to the public" (p. 370). This definition is congruent with the general definition of crime set forth above, but it is distinguished by the additional requirement to "satisfy the public" as a form of restitution for the social crime committed (Hughes, 1998). Such restitution can assume an bewildering array of forms, but the primary emphasis is on identifying those criminal acts that carry a social consequence. For example, Lanier and Henry (1998) emphasize, "any definition of crime should take account of all offenses that are socially injurious or socially harmful" (p. 14). As noted above, there are also vitally important contextual aspects of crime in general and social crimes in particular that must be taken into consideration when determining the potential criminality of a given act. For example, Lanier and Henry point out that, "A problem with a strict legal definition of crime is that it ignores the cultural and historical relativity of law. What is defined as crime by the legal code varies from location to location and changes over time" (p. 14).
Two examples of the dynamic nature of the definition of social crimes can be found in the manner in which alcohol and tobacco have been viewed, regulated and criminalized and subsequently decriminalized over the years. According to Lanier and Henry, "Consider, for example, the criminalization of substance abuse. During Prohibition, the production and distribution of alcoholic beverages in the United States was illegal. Today, the same acts are generally legal" (p. 14). Likewise, in the 18th and 19th centuries and even up into the mid-20th century, tobacco was considered to be a healthy product and its use was even encouraged by the healthcare community as a medicinal product; however, the use of tobacco today is being increasingly criminalized (Lanier & Henry, 1998). Similarly, social crimes can be considered as illegal by the criminal justice system but still regarded as acceptable — or at least justifiable — behavior by the general public in ways that defy rigorous enforcement. For instance, McMullan and Perrier (2002) report that, "Gleaning, wrecking, smuggling, rioting, and exerting the right to traditional perquisites at work were all social crimes that were regarded as normative or at least justifiable on quasilegal grounds by large sections of the population, even though they were increasingly classified as 'real crimes' by the courts and the statute books" (p. 680).
Indeed, these same processes can be seen today as state after state in the U.S. completes the legal wrangling processes that are involved in legalizing marijuana, first as a medicinal product and then, ultimately and inexorably, as a legitimate product that should be regulated and taxed. In the interim, the casual use of marijuana by significant segments of the American population is being largely overlooked by many law enforcement authorities in various jurisdictions in favor of trying to catch "the big fish" that are involved in its introduction and distribution, but these same casual acts of marijuana use today were categorized as felonies on the law books of many states just a few years ago. Therefore, what may be a social crime today may not be one tomorrow, and vice versa, and likewise another crime that has these temporal and geographic contextual requirements is violent crime against the person, and these issues are discussed further below.
Crime against the Person: Violence
While at first blush, it may appear intuitive what types of acts constitute violent crimes against a person. If someone slaps or punches another person for no good reason at a bar or party, for example, the act is a violent one against that person and is therefore criminal. As with other types of crimes, though, even this type of crime has certain contextual and interpretive aspects that must be taken into account in the determination of the criminality of a given act at a given point in time. For example, police-reported incidences of crimes against the person have shown a marked increase in recent years, but there has not be a corresponding increase in the precise number of self-reported instances of this type of crime (Carrington, 1999). An analysis of violent crimes against the person data for two 3-year periods conducted by Carrington (1999) showed that the majority of these types of crimes were concentrated in sexual assaults, assaults causing harm, but there were also consistent patterns found in other violent offenses such as homicide, attempted murder, and aggravated sexual assault, as well as miscellaneous offenses against the person.
One explanation provided by Carrington for this increased law enforcement-reported incidence is the introduction of innovations in technology that have facilitated the collection and analysis of this type of data, but there are other forces at work in determining what acts qualify as violent crimes against the person as well. In this regard, Carrington reports that, "This [increased law enforcement reporting] could be due to legislative changes which related particularly to spousal assault, to administrative changes, such as adoption of 'zero-tolerance' policies by school boards; and/or to an increased willingness of victims and witnesses to report such events and of police to record them" (p. 73). Similarly, Green (2000) cites the reclassification of rape as a crime against the person as a good example of changing social views about acceptable behaviors and the consequences of unacceptable behaviors that involve violence. According to Green:
For example, the fact that rape is now generally classified as a crime against the person rather than as a morals offense (as was once common) is indicative of the evolution in society's views of that crime. Similarly, the classification of robbery as a crime against property rather than a crime against the person tells us something significant (and perhaps surprising) about how our criminal justice system views the act of theft by force or violence. (2000, p. 1087)
Therefore, the definition of crime against the person has significant contextual aspects that must be considered at a given point in time in determining the criminality of an act. With respect to this type of crime, though, tracking statistical changes in incidence is enormously complicated because of these changing views and how they affect law enforcement and the general public's views about a given act at a given point in time. For example, some jurisdictions may not report a crime against the person committed by youthful offenders as such because by the time such cases are adjudicated, few minors are actually charged with a serious level of violent crime (Hagell & Jeyarajah-Dent, 2006). According to these authorities, in most cases involving juveniles and crimes against the person, "In a relatively small number of cases, youths are charged with a serious crime against the person. . . . A conviction may follow, but for a different, less serious crime of violence. This explains why in 2001 only 65 minors [in the U.S.] received unconditional youth detention because of a serious crime against the person" (Hagell & Jeyarajah-Dent, 2006, p. 94).
Further complicating the analysis of violent crimes against the person has been the inability of law enforcement authorities to develop an accurate profile of victims of violent crimes because the majority of victims resembled their attackers in so many ways. For instance, Cragg (1992) reports that the results of an urban victimization survey of violent crime victims over the course of a decade showed that "a typical victim of crime against the person is a young unmarried male, living alone, probably looking for work, or a student, and with an active life outside the home — not very different from the profile we might draw of the typical offender" (p. 231).
To date, a majority of courts in the United States have adopted a similar position with respect to the definition of violent crime against the person. According to Travis, "The majority of circuits have defined the term 'non-violent offense' as any crime that does not have 'as an element the use, attempted use, or threatened use of physical force….'" (1996, p. 530). The courts in these American circuits have largely concurred that the definition of "non-violent offense" represents the converse of the definition of "crime of violence" set forth in the United States Sentencing Guidelines, Sections 5K2.13. Consequently, Travis notes that, "Any crime defined as violent under Sections 4B1.2, including threats of violence, are not 'non-violent offenses'" (p. 531). Furthermore, Green (2000) points out that there are some distinguishing characteristics of crimes against the person that set them apart from crimes against property. For instance, according to Green:
Whether a crime is classified as an offense 'against the person' or an offense 'against property,' for example, can determine matters such as whether a police officer is authorized to shoot a fleeing felon, whether a defendant can be extradited, which evidentiary standard a prosecutor should follow in deciding whether to charge a suspect, and whether an attorney has an ethical obligation to disclose a confidence regarding the possible future commission of a crime. (2000, p. 1087)
Although at the personal level, this type of distinction may be less important that the outcome of the encounter, violent criminal acts must be reasonably considered to be the most violative of the social contract and therefore also the most demanding of criminal justice. Some authorities, though, have argued that some types of social crimes are even more violative. For example, following the Enron meltdown and subprime mortgage crisis and the Great Recession of 2008 that had global implications, some observers asked, "Cannot white-collar/financial crime of such disruptive magnitude be construed as a far greater offense against the social contract than any single crime against the person, up to and including homicide?" (Salerno, 2009, p. 35). Notwithstanding this impassioned plea for justice for the countless victims of these corporate shenanigans, though, these types of social crimes do not constitute capital offenses but many types of crimes against the person do carry this penalty (Salerno, 2009).
Conclusion
This paper provided a review of the relevant juried and scholarly literature concerning crime in general, social crimes and violent crimes against the person. An examination of the relevant research indicated that a crime is generally defined as an act that is violative of some legal proscription. Social crimes were shown to be criminal acts that were also violative of some legal proscription, but which also required some type of restitution to the community. Both crimes in general and social crimes in particular were shown to be highly contextual in nature, and are subject to interpretation. Violent crimes, though, were shown to be more clear-cut, with even threats of violence being grouped together in this category in many jurisdictions.
References
Black's law dictionary. (1999). St. Paul, MN: West Publishing Co.
Carrington, P.J. (1999). Has violent youth crime increased? Canadian Journal of Criminology,
37(1), 61-73.
Cragg, W. (1992). The practice of punishment: Towards a theory of restorative justice. New York: Routledge.
Green, S.P. (2000). Deceit and the classification of crimes: Federal Rule of Evidence 609(A)(2)
and the origins of the crimen falsi. Journal of Criminal Law and Criminology, 90(4),
Hagell, A. & Jeyarajah-Dent, R. (2006). Children who commit acts of serious interpersonal violence: Messages for best practice. Philadelphia: Jessica Kingsley.
Hughes, G. (1998). Understanding crime prevention: Social control, risk, and late modernity.
Philadelphia: Open University Press.
Lanier, M.M. & Henry, S. (1998). Essential criminology. Boulder, CO: Westview Press.
McMullan, J.L. & Perrier, D.C. (2002). Lobster poaching and the ironies of law enforcement.
Law & Society Review, 36(4), 679-681.
Salerno, S. (2009). Criminal injustice. Skeptic, 15(1), 34-36.
Travis, S.A. (1996). Guiding the Sentencing Court's discretion: A proposed definition of the phrase "non-violent offense" under United States Sentencing Guidelines S. 5K2.13.
Journal of Criminal Law and Criminology, 86(2), 530-558.
---
Are you busy and do not have time to handle your assignment? Are you scared that your paper will not make the grade? Do you have responsibilities that may hinder you from turning in your assignment on time? Are you tired and can barely handle your assignment? Are your grades inconsistent?
Whichever your reason is, it is valid! You can get professional academic help from our service at affordable rates. We have a team of professional academic writers who can handle all your assignments.
Plagiarism free papers
Timely delivery
Any deadline
Skilled, Experienced Native English Writers
Subject-relevant academic writer
Adherence to paper instructions
Ability to tackle bulk assignments
Reasonable prices
24/7 Customer Support
Get superb grades consistently
Online Academic Help With Different Subjects
Literature
Students barely have time to read. We got you! Have your literature essay or book review written without having the hassle of reading the book. You can get your literature paper custom-written for you by our literature specialists.
Finance
Do you struggle with finance? No need to torture yourself if finance is not your cup of tea. You can order your finance paper from our academic writing service and get 100% original work from competent finance experts.
Computer science
Computer science is a tough subject. Fortunately, our computer science experts are up to the match. No need to stress and have sleepless nights. Our academic writers will tackle all your computer science assignments and deliver them on time. Let us handle all your python, java, ruby, JavaScript, php , C+ assignments!
Psychology
While psychology may be an interesting subject, you may lack sufficient time to handle your assignments. Don't despair; by using our academic writing service, you can be assured of perfect grades. Moreover, your grades will be consistent.
Engineering
Engineering is quite a demanding subject. Students face a lot of pressure and barely have enough time to do what they love to do. Our academic writing service got you covered! Our engineering specialists follow the paper instructions and ensure timely delivery of the paper.
Nursing
In the nursing course, you may have difficulties with literature reviews, annotated bibliographies, critical essays, and other assignments. Our nursing assignment writers will offer you professional nursing paper help at low prices.
Sociology
Truth be told, sociology papers can be quite exhausting. Our academic writing service relieves you of fatigue, pressure, and stress. You can relax and have peace of mind as our academic writers handle your sociology assignment.
Business
We take pride in having some of the best business writers in the industry. Our business writers have a lot of experience in the field. They are reliable, and you can be assured of a high-grade paper. They are able to handle business papers of any subject, length, deadline, and difficulty!
Statistics
We boast of having some of the most experienced statistics experts in the industry. Our statistics experts have diverse skills, expertise, and knowledge to handle any kind of assignment. They have access to all kinds of software to get your assignment done.
Law
Writing a law essay may prove to be an insurmountable obstacle, especially when you need to know the peculiarities of the legislative framework. Take advantage of our top-notch law specialists and get superb grades and 100% satisfaction.
What discipline/subjects do you deal in?
We have highlighted some of the most popular subjects we handle above. Those are just a tip of the iceberg. We deal in all academic disciplines since our writers are as diverse. They have been drawn from across all disciplines, and orders are assigned to those writers believed to be the best in the field. In a nutshell, there is no task we cannot handle; all you need to do is place your order with us. As long as your instructions are clear, just trust we shall deliver irrespective of the discipline.
Are your writers competent enough to handle my paper?
Our essay writers are graduates with bachelor's, masters, Ph.D., and doctorate degrees in various subjects. The minimum requirement to be an essay writer with our essay writing service is to have a college degree. All our academic writers have a minimum of two years of academic writing. We have a stringent recruitment process to ensure that we get only the most competent essay writers in the industry. We also ensure that the writers are handsomely compensated for their value. The majority of our writers are native English speakers. As such, the fluency of language and grammar is impeccable.
What if I don't like the paper?
There is a very low likelihood that you won't like the paper.
Reasons being:
When assigning your order, we match the paper's discipline with the writer's field/specialization. Since all our writers are graduates, we match the paper's subject with the field the writer studied. For instance, if it's a nursing paper, only a nursing graduate and writer will handle it. Furthermore, all our writers have academic writing experience and top-notch research skills.
We have a quality assurance that reviews the paper before it gets to you. As such, we ensure that you get a paper that meets the required standard and will most definitely make the grade.
In the event that you don't like your paper:
The writer will revise the paper up to your pleasing. You have unlimited revisions. You simply need to highlight what specifically you don't like about the paper, and the writer will make the amendments. The paper will be revised until you are satisfied. Revisions are free of charge
We will have a different writer write the paper from scratch.
Last resort, if the above does not work, we will refund your money.
Will the professor find out I didn't write the paper myself?
Not at all. All papers are written from scratch. There is no way your tutor or instructor will realize that you did not write the paper yourself. In fact, we recommend using our assignment help services for consistent results.
What if the paper is plagiarized?
We check all papers for plagiarism before we submit them. We use powerful plagiarism checking software such as SafeAssign, LopesWrite, and Turnitin. We also upload the plagiarism report so that you can review it. We understand that plagiarism is academic suicide. We would not take the risk of submitting plagiarized work and jeopardize your academic journey. Furthermore, we do not sell or use prewritten papers, and each paper is written from scratch.
When will I get my paper?
You determine when you get the paper by setting the deadline when placing the order. All papers are delivered within the deadline. We are well aware that we operate in a time-sensitive industry. As such, we have laid out strategies to ensure that the client receives the paper on time and they never miss the deadline. We understand that papers that are submitted late have some points deducted. We do not want you to miss any points due to late submission. We work on beating deadlines by huge margins in order to ensure that you have ample time to review the paper before you submit it.
Will anyone find out that I used your services?
We have a privacy and confidentiality policy that guides our work. We NEVER share any customer information with third parties. Noone will ever know that you used our assignment help services. It's only between you and us. We are bound by our policies to protect the customer's identity and information. All your information, such as your names, phone number, email, order information, and so on, are protected. We have robust security systems that ensure that your data is protected. Hacking our systems is close to impossible, and it has never happened.
How our Assignment  Help Service Works
You fill all the paper instructions in the order form. Make sure you include all the helpful materials so that our academic writers can deliver the perfect paper. It will also help to eliminate unnecessary revisions.
2.      Pay for the order
Proceed to pay for the paper so that it can be assigned to one of our expert academic writers. The paper subject is matched with the writer's area of specialization.
3.      Track the progress
You communicate with the writer and know about the progress of the paper. The client can ask the writer for drafts of the paper. The client can upload extra material and include additional instructions from the lecturer. Receive a paper.
4.      Download the paper
The paper is sent to your email and uploaded to your personal account. You also get a plagiarism report attached to your paper.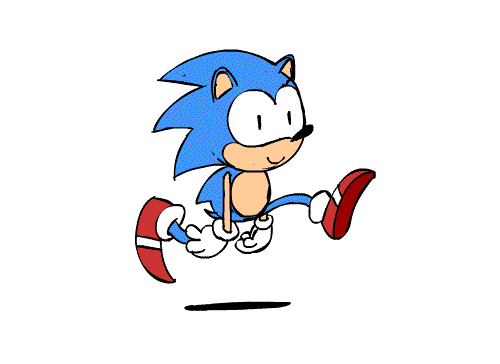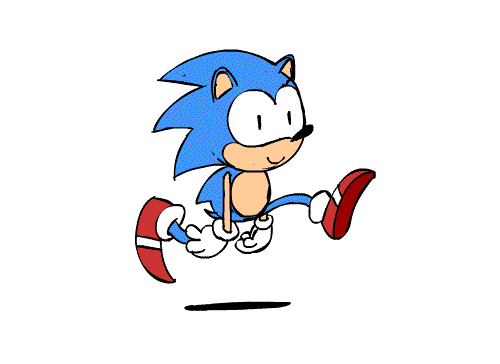 PLACE THIS ORDER OR A SIMILAR ORDER WITH US TODAY!!!
---