Social Commerce in Saudi Arabia: How the Social Media Affect the E-Commerce in Saudi Arabia
SOCIAL COMMERCE IN SAUDI ARABIA
Conceptual Framework Model
Social Media
Psychological Aspect and Theories
Administration
Digital Divide in Saudi Arabia
Ethos, Religious conviction, and Government in E-commerce Adoption
The Rise of the PR Industry in Saudi Arabia
Conceptual Model and Research Hypothesis (Drawing)
Research Contribution
Social Commerce in Saudi Arabia
Modern Saudi Arabia today actually represents an exceptional and convergent mixture of social conservatism and technological ability, a wonderful alteration from a remote, desert land that it was just something like 50 years ago. As social media is turning out to be increasingly prevalent in Saudi Arabia, online marketers are starting capitalizing in methods that service social media and include online customers. In Saudi Arabia Online marketers' adoption of new online marking trends is being prompted by discoveries that show individuals are spending great amounts of their time actually mixing online. Furthermore to advertising and endorsing on social media, online retailers are finding out that social network platforms are a something worthwhile when it comes to promoting social commerce in Saudi Arabia. It works because it is great place to interrelate and communicate with online consumers successfully and professionally. Saudi Arabia has found out that becoming a social media force in advertising and sales sense goes way beyond basically producing a good looking Twitter page and making sure all of your workers "like" you. It is clear that the typical misunderstanding in the online business community is that the social media does not have any kind of an effect on the e-commerce in Saudi Arabia. Several studies have revealed that the Internet is vital in financial and business growth (Cortizo, 2011). On the other hand, researchers, political figures, and business practitioners had highlighted a resistance to end-user systems and connected Internet technologies differed from district to district (Bahaddad, 2013). The marvel is due because of the level of accepting of persons, the circumstances of the required substructure, and social, political, social, and financial explanations (Cortizo, 2011). Brock (2014) supported the suggestions and proposed that one could imagine the effect of clear or obvious procedures after the loss of a state that is supposed to be stable. With that said, any kind of an assessment would need the capacity to mirror on various possibilities. Ever since the usage of the Internet in Saudi Arabia was still in its baby stages, many types of problems concerning technological flow, distillation, adoption, and ideals were yet to be spoken by present literature. Research shows that it is apparent obvious those scholars did not really consider technological foundation, development, or arrangement with the local culture in the general arrangement of their discussions.
Significance of the research
The discoveries from this research study will be expected to inspire further studies on applicable methods to train people individuals in the studied area, the way certain applications are created given that the usability of existing applications are "socially defective" (Cortizo, 2011), and would require the expansion of indigenous answers that stalk from lived experiences. The long-standing significance and influence of the study is that researcher hopes to clarify the implementation of suitable applications that were user friendly and brought into with the cultural purview of the areas that are in question.
Additional, the results from this qualitative study, on a comparatively unknown phenomenon in regards to the link among the Social Media and its effect on the e-commerce in Saudi Arabia, could be utilized to show the right study research questions and hypotheses for quantitative research studies in the future. Also, from such quantitative research, it could be thought one could then harvest empirical data to test, determine, and circulate the hypotheses.
Research Objectives
To identify factors that contribute to social media divide, with a focus on the Social Media Affect the e-commerce in Saudi Arabia.
To test the appropriateness of key concepts and recommended behaviors related to the impact of social media on e-commerce.
To document social networks and communication systems that assist rapid distribution of information about, and adoption and perspectives of, e-commerce in Saudi Arabia.
Social n newtConceptual Framework Model
Digital Divide
Purpose of using e-commerce
Attitudes
towa
Computer
Efficiency
Social Media Affect
Literature review
The researcher discovered that there was not many qualitative studies done in Saudi Arabia that discovered the Social Media Affect the e-commerce in Saudi Arabia or that looked into the problem that are related to the digital divide in the nation. However, small numbers of studies and developments on the Social Media Affect on the e-commerce in Saudi Arabia which can cause a digital divide in most cases not theoretically knowledgeable, disjointed, and repeatedly unsystematic (Khan, 2013). Most of studies had emphasized on data infrastructure issues, rather than focusing on relevant processes like the utilization of Information and communications technology (ICT) for e-commerce, industry to industry commerce, e-government, or other machinery use. With that said, this study was, as a result, appropriate for a phenomenological understanding and for constructing contextual background for Information and communications technology use and diffusion, as well as finding plans (methods, customs) for handling the issues related to issues such as digital divide.
This chapter documents the review of diverse literature information on the fundamental ideas causing the phenomenological research with an understanding in the direction of launching coverage of knowledge holes associated with Social Media effect on the e-commerce in Saudi Arabia. The media is something that has been going on ever since ancient times when motions and paintings were the key cause of communication. Research displays that in the centuries since the start of the Renaissance, the world has been able to witness a large alteration of media from alphabetic writing all the way to printing, and in the last few decades, from printing to electronic media and computer communication (Bahaddad, 2013). With that said, technology has made communication progressively easier through history. Lastly, in modern years, the social media has turned out to a very important device for social networking.
The phenomenological research was founded on the theory that an obligation of the cultural, socioeconomic, and technological issues that distress the usage of Information and communications technology and decreasing the digital divide was an indication of a real e-commerce activity and cutting-edge infrastructure, leading to a quicker degree of financial development and increased way of life. In this chapter there will be various theoretical viewpoints that educated the researcher's accepting of technological inculcation procedures, digital scholastic practices, and companies within varied cultures and communities. These theoretical ideas were brought into the light and then described in sociocultural theory, literacy studies, and the analysis of transnationalism (Eid, 2011). The author reviewed research for instance the work by Haji (2012) (1981), Luria (1979), Khan, (2013), and Ng, (2012)Chen, (2010) to summarize and frame the study of technology usage in Saudi Arabia and talk about the theoretical utensils that directed this dissertation study. It is clear that their works fluctuate from decontextualized and individualized influences of communication and understanding, and developed a theory that shows the interconnections among cultural groups, social practices, and semiotic and relational variables (Mantymaki, 2010).
Social Media
Kumar, Novak and Tomkins (2006) looked into the development of structure of the Yahoo! 360 and Flicker, which are very good examples of social networks. They were able to discover that even though there are some secluded operators and communities in these two social networks, there are also a large amount of strongly connected sections, which span the entire network (Kumar, 2006). These communities will aid customers to trust e-sellers. Facebook, Friendster, LinkedIn, Hi5, MySpace, Orkut and YouTube are a few shared examples in an enormous list of websites that include social networking services. Some of these have even achieved to shape an entire new age group on the Web. All of these websites are absorbed on bringing individuals together to interrelate through chat rooms, and they deliver easy-to-use publication gears via cheap personal Web pages.
Research shows that the world's biggest social network is anticipated to pursue a $75 billion to $100 billion assessment in its IPO, the most expected stock proposing from Silicon Valley ever since Google Inc. went public sometime in 2004 (Neil, 2012). Research shows that Facebook was intended to accumulate lists of "friends" as well as bring together people with similar interests. It has added an amount of features over the past few years, as well as chatting, messaging, uploading videos and posting photos. Also, YouTube, the first foremost video hosting and sharing site, came on the scene in 2005.
Psychological Aspect and Theories
When it comes to the psychological aspect, the cultural-historical psychology school of thought took the collective activity system as a calculating tool on the way to linking the divide among the societal structure and individual subject. This qualitative study will evaluate the impact of the social media on e-commerce development and growth in Saudi Arabia.
In the first quarter of 2011, the Middle East witnessed numerous uprisings, termed social media revolutions, and it is believed that YouTube, Facebook, and Twitter were playing the role of catalyst part in exploding changes in the Middle East, particularly in Egypt. The chaos that finished out a 30-year-old dominant system in Egypt ensued from the social media's bonding the youth, assisting them to establish and coordinate objections in contrast to the government. Currently, Syrian videos showed on social sites have kept individuals united and aware of what is taking place inside that nation. It is clear that the social media has taken people into a new era of legislations with the possibility of uniting a large amount of individuals all over the world (Eid, 2011). The said externalities are existent in the technical level of the agent and are able to guide to organization failures for instance low investment traps, corruption and crime. The underdevelopment trap, it was proposed, could be something that is owing to a lack of development and research or low buildup of the individual desire for innovations or bureaucratically improved expansion (Chen, 2010). Other modern theorists highlighted the Hajli M. (2012) "Big Thrust" theories, likewise recognized as wordy externalities of industrialization, as a way to diffuse spillovers that are stemming from search prices and the capital buildup of the indigenes.
One more description for the theory of diffuse externality is the option that when a large proportion of an industry investigated into the growth and utilization of a technology, the remaining subdivision of the industry had no choice but to come online. With that said when all sectors of a business use traditional means that do not call for in-between contributions to perform, any organization that used advanced technology had no inducement to change. As a result, the trap of underdevelopment was circulated while the economy was open to worldwide trade (Mantymaki, 2010).
On the matter of international trade, some dependency theorists, for example Tauscher (2003), looked at worldwide capitalism as the power that has something to do with the dependence propensities of the immature world, as they thought that past financial relations among manufacturing states and underdeveloped nations are still being broadcasted. It is quite obvious that Theories do thrive, but all the theories mentioned and several other theories that were not talked in this exercise, for example the Schumpeter (1978) viewpoint of irregular growth, Hirschman's thinking of unbalanced expansion (1962), and also Myrdal's theory of circular connection (1945), were only insignificant philosophies. On the other hand, they explained specific wonders on this topic; in contrast, they did not completely clarify the reason of underdevelopment as it connected to the concerns of the digital divide in or, for that matter, its effect on e-commerce in underprivileged societies (Lin, 2013).
Administration
Governments are the ones that play an important position in financial development and also impact clienteles of small businesses, by doing things such as setting legislation and suitable guidelines, as they build relevant substructure to raise economic development (Hajli M., 2012). Governments are also the ones that involve in administration -to- management or government-to-commercial communications by technique of e-procurement (Bahaddad, 2013).
Digital Divide in Saudi Arabia
There are numerous of people all over the world who do not have any type of easy access to getting to the Internet or even a computer for that matter. According to Wang, (2012) these people were looked at as being the "technology have-nots." In Saudi Arabia, the digital divide is recognized as being the division among the "technology haves" and also the "information underprivileged." In Saudi Arabia, this is an issue that has caught the attention of politicians all over the world.
Cortizo (2011) studied the properties of the adoption of new technology chiefly from a conflict or functionalist perspective. With that said, the most-current expansions involving the Internet have hardly come into the sociological literature, in spite of the politicians, international organization, and media having seized the problem of the digital divide in Saudi Arabia. Bolt and Khan (2013) spoke to the issue of the technology access and wage gap, and make the point that information technologies are functioning as a crucial part in broadening the socioeconomic and instructive gaps inside and among nations.
E-commerce is a novel suitability for most individuals and the development of customer spending online has not been completely dependable (Eid, 2011)Individuals who are not doing any kind of shopping online are not the ones that are seen as seriously disadvantaged. Regardless of the unclear commercial forecasts and difficulties involved with leading business on the Internet, admission needs to be obtainable without limitations remaining to geographical location and low revenue (Brock, 2014). Anderson (2013) talked about the contribution of information technology as bringing down the price of being able to process information. Research shows that E-commerce has been an arena in Saudi Arabia that has grown dramatically all over the world by means of advances in Internet technology and other mobile computing tools.
What was obvious was that development in e-commerce in Saudi Arabia was not limited to emerging nation's countries, as it provided new business chances even in societies that were considered to be underdeveloped (Chen, 2010). Palpable benefits, for instance geographical location, information technology abilities, and general ITC infrastructure, are at the midpoint of the social media affect on the e-commerce in Saudi Arabia debate. Peralta Hoffman, and Novak, (1999)made the point that the development in ICT usage had would turn out to be a key turning point in the socioeconomic forecasts of dissimilar areas (Khan, 2013).
Ethos, Religious conviction, and Government in E-commerce Adoption
Umaru (2011) proposed that a conflict that is among the organization of ecommerce and the dominant culture and religion in a nation might generate certain barriers. Additional, Kotler (2000) was able look at culture as a broadcast issue in how the consumer performs and receives new thoughts such as e-commerce. Research shows that the Muslim religion, for instance, does not inspire charging interest rates, and as a result makes the introduction of credit card services hard in some nations. Furthermore, in some Muslim nations, women are not fortified to work with men. On the other hand, in such examples, women can manage business from home, as a consequence making e-commerce a perfect solution.
The Rise of the PR Industry in Saudi Arabia
News organizations in Saudi Arabia have become training grounds for the PR manufacturing. Journalists who are not able to live on newspaper salaries have been leaving to work in PR for quite some time now, which says that the costs of training and recruitment will more than likely go up. However, good graduates in Saudi Arabia from journalism schools are often hired by PR even before they enter the news business, leaving the news industry in a problem as to how to entice the best people for the job. In Saudi Arabia it is clear that the social media authorize the consumer, creating purchasing competences. As another, thought-provoking phenomena, the social media generate better workers through the utilization of private social networks (Yusuf, 2014). It likewise permits retirees of a business to continue to donate via a social media stage. As a result, it is now crucial to understand social media with the intention of figuring out the best technique to use it deliberately to further the brand or business. E-Marketer conjectures that dealers spent $2 billion to endorse on social network Websites universal in 2008 (eMarketers, 2009).
E-commerce, one of the major social networks on the planet, is going to become superior quickly for the reason that major brands, for instance Avon, have started to sell their products by means of the site. In its proposition to appeal major advertising money, Facebook is trying to tug all that's great regarding the Web — shopping, messaging, and location sharing, photo-tagging, and question-answering — into one place (Khan, 2013).
In Saudi Arabia, if Facebook can get persons to behavior most of their Web actions through its service, it can increase the time spent on the position by the snowballing quantity of users — and then charge cumulative amounts to brands for helping target advertisements. Corporations in Saudi Arabia need to keep up-to-date of the giant changes and future moneymaking chances on a site that is rapidly going towards a billion operators. Facebook's best service to industries is to get persons talking, which brands can do through keen pages and tremendously groundbreaking advertising movements.
The social media are likewise having an unhelpful effect on major existing businesses like old-style advertising media are turning less and less effective as associates of its audience become more networked and observant to one another (Chen, 2010). Manipulation is not a part of the social media landscape, nevertheless the fact that it is challenging for anyone to announcement and be heard by large audience systems on the Web at one time means it is more problematic; and it will, in the end, be the exception instead of the standard.
Furthermore, it is good to understand that all growth markets in the future will be vocation markets. Therefore, in the short-term, social media's gains in trade and industry investment may be counterbalance by the disrupting character they have in traditional businesses. In the past, technology changes led, by means of clear and simple routes, to large-scale rises in demand and productivity. In the longer term, as the culture starts adapting to the full prospective of the social media, there may be large-scale upsurges in efficiency; but in the near-term, the social media are not giving a clear path for investment. Improvements in efficiency and efficiency are not sure, and even the ROI for the social media has been applied during the course of the economy is still subjective somewhat than established.
Problem of the research
The literature concerning the social media affect the e-commerce in Saudi Arabia lacked an abstract basis, and therefore led to theoretical confusions and a gap in speaking to the problem in a cohesive way (Hajli, 2013). There are some other studies were able to combine the theoretical tactics of Bandura (1988) on "perception of self-worth" (p. 299), Liang, (2012) on "idea of locus control," and Mahajan and Chircu (2009) on following the trail taken by other nations as the ideal method that could possibly address the problem. On the other hand, the answers did not deliver a theoretical method that was methodical and brief to test the apparent issues on distinguishing information and communication technology (ICT) usages.
The arrival and fast growth of information and communication technology has not assisted in connecting the technological gap among developing nations and advanced nations. In actual fact, there endures to be a gap in Internet admission among developed and developing nations. As stated by the United States National Science Foundation's Science and Engineering (NSF) Pointers (2009), the opening was not simply extensive but was increasing. In the middle of 1999 and 2006, the Internet host perception proportions in the United States went up from 300 to 600 times that of penetration charges in Saudi Arabia. Information and communication technology has provoked the apparent disparities in the world of science in a brief time. With the intention of bettering the difficulties of non-access to technology and speak to the differences in the society, it is essential to look underneath the digital divide that is going on in Saudi Arabia because of the effect of social media on e-commerce. Other related harms were the different opportunities to involve in ecommerce, and unsatisfactory admission to information and communication.
Research Questions
A suitable research effort led the author to respond to the following questions. The primary questions are the following:
RQ1. How does historical background and culture affect digital gap, in terms of Technology use and e-commerce in Saudi Arabia, from your experience?
RQ2. Bearing in mind the breach in technological use among Saudi Arabia and other advanced
Nations, how does information move from foreign sources affect digital?
Divide, in terms of computer use and e-commerce in Saudi Arabia?
RQ3. How does the common financial environment and demographic variables (age, gender etc.) affect digital divide, in relations of computer use and e-commerce in Saudi Arabia, and what are the most memorable experiences in this concern?
Few secondary Questions similarly delivered background for this study.
RQ1. To what degree was social media effect on the e-commerce in Saudi Arabia an instance of illiteracy, low scholastic level, or technological knowledge?
RQ2. To what extent was the social media effect on the e-commerce in Saudi Arabia as it recounts to e-commerce an instance of employee thinking, customer thinking, and what were your most impressive experiences in that respect?
RQ3. To what extent is the social media effect on the e-commerce in Saudi Arabia an instance of customers' demands, desires, needs, expectations, dreams, or irritations?
Conceptual Model and Research Hypothesis (Drawing)
H1: Social media interaction ties in Saudi Arabia will positively affect normative social stimulus.
H1b: Social media interaction ties in Saudi Arabia will positively affect informational social impact.
H2b: Social media in Saudi Arabia commitment will positively affect informational social influence.
H3a: Normative social influence in Saudi Arabia will positively affect visit purpose of e-commerce.
H4a: Normative social influence in Saudi Arabia will positively affect visit intention of e-commerce.
H4b: Social media commitment will positively affect normative social influence in Saudi Arabia.
H5a: Normative social effect will positively affect acquisition purpose of e-commerce in Saudi Arabia
H5b: Normative social effect will positively affect visit purpose of e-commerce in Saudi Arabia.
Research Contribution
The purpose of this study was to conduct phenomenological research on social media affect the e-commerce in Saudi Arabia. Despite the fact that there is comparatively plentiful research on the social affect on e-commerce, there are no studies linking it to the state of e-commerce in Saudi Arabia. Most developing nations, including Saudi Arabia, are information-poor; therefore, papers published on connected subjects are in severe shortage. In specific, studies on the impact of information and communication technology (ICT) correlated to e-commerce in Saudi Arabia are scarce (Assad, 2009). This research will be able to help future educators and those interested in finding out Facebook, Twitter and other network sites affect e-commerce.
Research Methodology
In this phenomenological research, the complexity of computer use as it connects to ecommerce was described socially. Hungler and Polit (1997) recommended that more than a few concepts referring to the topic in former research were not completely operationalized. In this case in point, the operational definition of computer-related e-commerce activities will address the all-purpose environment of computer use, the applicable infrastructure, and relevant services and other social qualities. The researcher will investigate the learned experiences connected to the depth and degree or magnitude of computer usage in work-related and life actions of the study contributors.
Further, the study will seek to find an effective method to understanding the phenomenon of social media effect on the e-commerce in Saudi Arabia. This research approach will hopefully allow the researcher to study the subsections of observable and defined characteristics of computer use that is effective. To get a much better study of computer use in e-commerce and the digital divide, the researcher will involve in-depth conceptualizations concerning relevant philosophies that connected to the deliberate topic using the phenomenological qualitative method. A phenomenological procedure was in line with Cortizo, (2011) who recommended that the researcher should not contemplate one's self to be disconnected from the study collect data about the viewpoints of the applicants, the phenomenon of social media effect on the e-commerce in Saudi Arabia, and how it affects arrangement in e-commerce.
In addition, the conceptualization of Creswell (2007) was used to express the qualitative research questions by examining a little unspoken marvel (exploratory), clarify phenomenological designs (explanatory), define the said marvel (descriptive), and in the end outcome in social action about the occurrence (emancipatory).
Population and Sample
The proposed sample will consist of 20 participants who had gone through the lived experience from a population in a designated urban area in Saudi Arabia. The researcher will describe as accurately as possible the lived phenomenon as shared by the contributors (Liang, 2012) and refrain from any pre-perceived ideas. The researcher's epistemological viewpoint regarding the study undertaken will be articulated as the documents contained inside the sentiments of the interviewees who have experienced computer-related technology at work. The supposition was that the defendants were skillful of making some kind of sense of their lived experiences. However, another assumption was that the respondents will be able to create their own kind of reality; that their responses were dependable, effective, and expressive in the general arrangement of the study.
The sampling method used in this study will be purposive at the first stage. Purposive sampling was selected to harvest maximum information connected to wonders of social media effect on the e-commerce in Saudi Arabia (Umaru, 2011). The researcher will continue with sampling until they achieve saturation, using the initial 20 subjects. As stated by Eid ( 2011) the idea of fullness is defined as the fact of termination of themes, making sure that the cut-off of questioning was not made ahead of time. The researcher will avoid untimely redundancy, restricted or twisted analytical viewpoint, and a sampling frame that was too thin.
Data Collection Methods
In the data collection stage, the author will rely on in-depth interviews. The researcher will interview subjects that come from various walks of life and social layers that will hopefully helped him get various points-of-views in terms of barricades to and enablers of information and communication technology, and furthermore to Statistical approaches triangulate the information collected. The researcher will continue the interview procedure until the point of theoretical fullness will be accomplished and subsequently select further applicants on the base of emerging theoretical concentrations.
The interview process will be recorded on an audio format. The interview will also be conducted in which the researcher clarifies the purpose of the study, gives a short-lived introduction to the interviewee, explain why they were interested in the topic, and offer the those involved in the study the assurance that their responses continue to be anonymous. Furthermore, participants were informed that some questions could be out of the normal, but their responses would not be judged, and that they would be able to interrupt at any time. Once the interviews are done, the researcher will review the responses from the transcribed recordings and then start the coding process.
References:
Anderson, M. (2013). Turning "like" to "Buy" Social Media Emerges as a Commerce Channel. Booz & Company, 23-56.
Assad, S.W. (2009). The rise of consumerism in saudi arabian society. International Journal of Commerce & Management,, 73-104.
Bahaddad, A.A. (2013). Attracting customer in saudi arabia to buy from your business online. . International Journal of Business and Management, 65-81.
Brock, C. (2014). F-COMMERCE AND THE CRUCIAL ROLE OF TRUST. Online Communities and Digital Collaborations, 1-11.
Chen, C. (2010). "Improving the Trust of Users on Social Networking Sites via Self-Construal Traits." AMCIS 2010 Proceedings, 1-6.
Cortizo, J.C. (2011). Introduction to the Special Issue: Mining Social Media. International Journal of Electronic Commerce, 5-7.
Eid, M.I. (2011). DETERMINANTS OF E-COMMERCE CUSTOMER SATISFACTION, TRUST, AND LOYALTY IN SAUDI ARABIA. . Journal of Electronic Commerce Research, 78-93.
Hajli, M. (2012). An Integrated Model for E-commerce Adoption at the Customer Level with the Impact of Social Commerce. International Journal of Information Science and Management, 78-96.
Hajli, M. (2012). SOCIAL COMMERCE: THE ROLE OF TRUST. AMCIS 2012 Proceedings, 1-12.
Hajli, M. (2013). A research framework for social commerce adoption. Information Management & Computer Security, 144-154.
Khan, S.A.-M.-Y. (2013). Exploring corporate social responsibility in saudi arabia: The challenges ahead. Journal of Leadership, Accountability and Ethics, 65-78.
Liang, T.-P. (2012). What Drives Social Commerce: The Role of Social Support and Relationship Quality. International Journal of Electronic Commerce, 69-90.
Lin, X. (2013). Factors Affecting Online Consumer's Behavior: An Investigation Across Gender. Gender Differences in E-commerce, 34-78.
Mantymaki, M. a. (2010). Trust, Social Presence and Customer Loyalty in Social Virtual Worlds. BLED 2010, 49-58.
Mantymaki, M. a. (2010). Trust, Social Presence and Customer Loyalty in Social Virtual Worlds. Implications for the Individual, Enterprises and Society, 49-60.
Ng, C.S.-P. (2012). Examining The Cultural Difference In The Intention To Purchase In Social Commerce. PACIS 2012 Meeting, 1-12.
Umaru, M.Z. (2011). Social reporting practices of islamic banks in saudi arabia. . International Journal of Business and Social Science,.
Wang, C. (2012). The Evolution of Social Commerce: The People, Management, Technology, and Information Dimensions. Communications of the Association for Information Systems, 1-25.
Yusuf, N. (2014). The Social Media As Echo Chamber:The Digital Impact. Journal of Business & Economics Research, 1-10.
Zhong, Y. (2013). Social Commerce: A New Electronic Commerce. Eleventh Wuhan International Conference, 34-67.
---
Are you busy and do not have time to handle your assignment? Are you scared that your paper will not make the grade? Do you have responsibilities that may hinder you from turning in your assignment on time? Are you tired and can barely handle your assignment? Are your grades inconsistent?
Whichever your reason is, it is valid! You can get professional academic help from our service at affordable rates. We have a team of professional academic writers who can handle all your assignments.
Plagiarism free papers
Timely delivery
Any deadline
Skilled, Experienced Native English Writers
Subject-relevant academic writer
Adherence to paper instructions
Ability to tackle bulk assignments
Reasonable prices
24/7 Customer Support
Get superb grades consistently
Online Academic Help With Different Subjects
Literature
Students barely have time to read. We got you! Have your literature essay or book review written without having the hassle of reading the book. You can get your literature paper custom-written for you by our literature specialists.
Finance
Do you struggle with finance? No need to torture yourself if finance is not your cup of tea. You can order your finance paper from our academic writing service and get 100% original work from competent finance experts.
Computer science
Computer science is a tough subject. Fortunately, our computer science experts are up to the match. No need to stress and have sleepless nights. Our academic writers will tackle all your computer science assignments and deliver them on time. Let us handle all your python, java, ruby, JavaScript, php , C+ assignments!
Psychology
While psychology may be an interesting subject, you may lack sufficient time to handle your assignments. Don't despair; by using our academic writing service, you can be assured of perfect grades. Moreover, your grades will be consistent.
Engineering
Engineering is quite a demanding subject. Students face a lot of pressure and barely have enough time to do what they love to do. Our academic writing service got you covered! Our engineering specialists follow the paper instructions and ensure timely delivery of the paper.
Nursing
In the nursing course, you may have difficulties with literature reviews, annotated bibliographies, critical essays, and other assignments. Our nursing assignment writers will offer you professional nursing paper help at low prices.
Sociology
Truth be told, sociology papers can be quite exhausting. Our academic writing service relieves you of fatigue, pressure, and stress. You can relax and have peace of mind as our academic writers handle your sociology assignment.
Business
We take pride in having some of the best business writers in the industry. Our business writers have a lot of experience in the field. They are reliable, and you can be assured of a high-grade paper. They are able to handle business papers of any subject, length, deadline, and difficulty!
Statistics
We boast of having some of the most experienced statistics experts in the industry. Our statistics experts have diverse skills, expertise, and knowledge to handle any kind of assignment. They have access to all kinds of software to get your assignment done.
Law
Writing a law essay may prove to be an insurmountable obstacle, especially when you need to know the peculiarities of the legislative framework. Take advantage of our top-notch law specialists and get superb grades and 100% satisfaction.
What discipline/subjects do you deal in?
We have highlighted some of the most popular subjects we handle above. Those are just a tip of the iceberg. We deal in all academic disciplines since our writers are as diverse. They have been drawn from across all disciplines, and orders are assigned to those writers believed to be the best in the field. In a nutshell, there is no task we cannot handle; all you need to do is place your order with us. As long as your instructions are clear, just trust we shall deliver irrespective of the discipline.
Are your writers competent enough to handle my paper?
Our essay writers are graduates with bachelor's, masters, Ph.D., and doctorate degrees in various subjects. The minimum requirement to be an essay writer with our essay writing service is to have a college degree. All our academic writers have a minimum of two years of academic writing. We have a stringent recruitment process to ensure that we get only the most competent essay writers in the industry. We also ensure that the writers are handsomely compensated for their value. The majority of our writers are native English speakers. As such, the fluency of language and grammar is impeccable.
What if I don't like the paper?
There is a very low likelihood that you won't like the paper.
Reasons being:
When assigning your order, we match the paper's discipline with the writer's field/specialization. Since all our writers are graduates, we match the paper's subject with the field the writer studied. For instance, if it's a nursing paper, only a nursing graduate and writer will handle it. Furthermore, all our writers have academic writing experience and top-notch research skills.
We have a quality assurance that reviews the paper before it gets to you. As such, we ensure that you get a paper that meets the required standard and will most definitely make the grade.
In the event that you don't like your paper:
The writer will revise the paper up to your pleasing. You have unlimited revisions. You simply need to highlight what specifically you don't like about the paper, and the writer will make the amendments. The paper will be revised until you are satisfied. Revisions are free of charge
We will have a different writer write the paper from scratch.
Last resort, if the above does not work, we will refund your money.
Will the professor find out I didn't write the paper myself?
Not at all. All papers are written from scratch. There is no way your tutor or instructor will realize that you did not write the paper yourself. In fact, we recommend using our assignment help services for consistent results.
What if the paper is plagiarized?
We check all papers for plagiarism before we submit them. We use powerful plagiarism checking software such as SafeAssign, LopesWrite, and Turnitin. We also upload the plagiarism report so that you can review it. We understand that plagiarism is academic suicide. We would not take the risk of submitting plagiarized work and jeopardize your academic journey. Furthermore, we do not sell or use prewritten papers, and each paper is written from scratch.
When will I get my paper?
You determine when you get the paper by setting the deadline when placing the order. All papers are delivered within the deadline. We are well aware that we operate in a time-sensitive industry. As such, we have laid out strategies to ensure that the client receives the paper on time and they never miss the deadline. We understand that papers that are submitted late have some points deducted. We do not want you to miss any points due to late submission. We work on beating deadlines by huge margins in order to ensure that you have ample time to review the paper before you submit it.
Will anyone find out that I used your services?
We have a privacy and confidentiality policy that guides our work. We NEVER share any customer information with third parties. Noone will ever know that you used our assignment help services. It's only between you and us. We are bound by our policies to protect the customer's identity and information. All your information, such as your names, phone number, email, order information, and so on, are protected. We have robust security systems that ensure that your data is protected. Hacking our systems is close to impossible, and it has never happened.
How our Assignment  Help Service Works
You fill all the paper instructions in the order form. Make sure you include all the helpful materials so that our academic writers can deliver the perfect paper. It will also help to eliminate unnecessary revisions.
2.      Pay for the order
Proceed to pay for the paper so that it can be assigned to one of our expert academic writers. The paper subject is matched with the writer's area of specialization.
3.      Track the progress
You communicate with the writer and know about the progress of the paper. The client can ask the writer for drafts of the paper. The client can upload extra material and include additional instructions from the lecturer. Receive a paper.
4.      Download the paper
The paper is sent to your email and uploaded to your personal account. You also get a plagiarism report attached to your paper.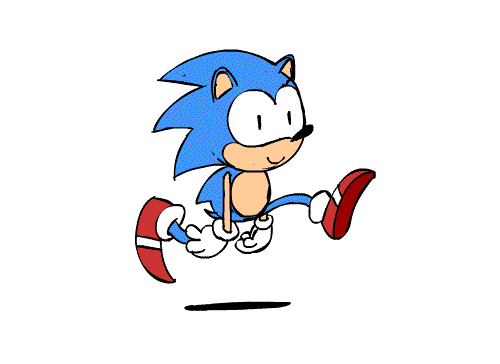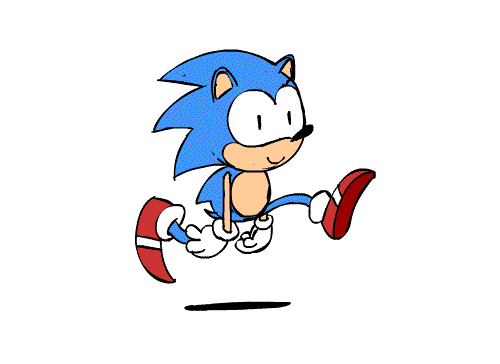 PLACE THIS ORDER OR A SIMILAR ORDER WITH US TODAY!!!
---