Terrorism Impact
When a terrorism attack hits a country, such as September 11, 2001, naturally the citizens of that nation are most affected. They are the ones who are immediately impacted by the injuries and deaths of peers, friends and loved ones, the shut down of production and services, and the psychological and physical long-term effects. However, such an attack also impacts the rest of the world economically, either through the way that the national organizations have difficulty fulfilling their international obligations or the way that other countries perceive that they, too, are being threatened by these same terrorists. In the future, it surely can be expected that such terrorist attacks will continue. It is up to the organizations to prepare their processes and people for such an occurrence. Because of the connections among regional and international economic activities, terrorism in one economy can significantly impact other economies. Thus, it is necessary that all economies place importance on ways to cooperate to decrease the threat of terrorism. Those economies that fail to challenge terrorism and ensure the safety of trade and people can expect to face considerable costs in terms of lost investment and trade opportunities. Collective anti-terrorism activities are the most effective action to take, since the positive domino effect promotes advantages for all economies from a more secure trading and investment environment, as well as reduces negative impacts from inaction.
The economic results of terrorism can be mainly broken down into short-term direct effects; medium-term confidence consequences and longer term productivity impacts. The direct economic costs of terrorism, which includes the destruction of life and property, responses to the emergency, restoration of the systems and the infrastructure impacted, and the availability of temporary living support, are greatest in the immediate aftermath of the attacks and therefore matter more in the short run. Direct economic costs are likely to be in proportion to the strength of the attacks and the size and the characteristics of the economy affected. The indirect costs of terrorism can be major and possibly impact economic matters in the medium term by shaking consumer and investor confidence. A destruction of confidence that is associated with an attack can lower the desire to spend as opposed to save, a negative trend that can move through the economy and the remaining world through regular business cycles and trade channels. Similarly, declining investor confidence could lead to an overall decrease in asset prices and an impact on quality that raises the costs for riskier borrowers. Overall, the degree of the effects over nations, sectors, and time depends on numerous issues, such as the type of attacks, the multiplier effects, the form of policies adopted in response to the terrorism, and the strength of the markets (Bruck and Wickstrom, 2004).
The biggest disruption to the trading infrastructure of 9/11 was caused by damage to the communications infrastructure of the Bank of New York (IMF, 2001). Both Bank of New York and J.P. Morgan Chase, the two main clearing banks for government securities, were located a few blocks from the World Trade Center and had to relocate to other sites (Lacker, 2004). Having to conduct manual processing of securities and payment transactions resulted in major delays in financial clearing and settlement, causing uncertainty about the completion for liquidity trades and demand (IMF, 2001). Similarly, the government securities market was significantly impacted by the loss of the largest broker, Cantor Fitzgerald, and other smaller brokers who had offices in the World Trade Center (Lacker, 2004).
The New York Stock Exchange and the NASDAQ Stock Market never opened for trading on September 11, because of the time of the attack. The U.S. securities markets went back to trading on September 17, with agreements between the private sector and the Securities and Exchange Commission that considered factors such as the safety of the personnel and the viability of the infrastructure and communication systems (Pitt, 2001). Overall, the U.S. stock markets were down throughout the first day of trading, which continued in the following days. Between September 17th and 21st, Standard and Poor's 500 index fell by 11.6% and the NASDAQ by 16.1 (IMF 2001). The September 11th attacks that were seen across the globe by the major equity markets, experienced acute and fast falls and showed how market participants were shocked by the events. The European stock markets, which started operating before the U.S. markets were opened, had even more declines after September 17th due to spillover effects. In total, the Dow Jones Euro STOXX index fell 17.3% between September 11th and the 21st.
One of the most immediate costs of a terrorist attack is the lack of ability of continuing production or services, and thus the loss of revenue and the necessary reduction of the workforce. Terrorism increases the risk and cost of doing business, whether that business is diplomacy, manufacturing, or sales. For example Associated Press reported in October 2002 nearly 200,000 employees were let go after 9/11, including nearly 40,000 in the aerospace industry, alone. An airline industry spokesperson estimated that the world's airlines may have lost up to $15 billion due to passenger and freight cut backs. The comptroller of New York City believed that the attacks would result in $1.7 billion in lost sales and $1.75 billion in lost rent by the end of FY 2003. The international insurance industry was hit by about $50 billion. In 2005, New York City still had 181,000 fewer jobs than it did at the economy's peak in 2000. The downturn began in January 2001, and the attacks themselves cost New York an estimated 28,000 to 55,000 jobs over the next two years, according to a report by the New York Federal Exchange (Taylor, 2002).
The terrorism also impacts the flow of trade between countries. According to Raby (2003), the increased risk and pervasiveness of global terrorism exists as a significant threat to regional development. Terrorism has already placed significant rising costs on world economies. The first cost of terrorism, such as loss of life and property and short-term economic downturn, are further exacerbated by the price of coping with the ongoing threat of another attack. It is estimated that if the U.S. has to incur 10% more in inventories and pay 20% more for commercial insurance premiums due to increased terrorism threats, it would respectively cost 0.1% and 0.3% of GDP or U.S.$7.5 billion and U.S.$30 billion per year (Crise, 2001).
Terrorism fear raises anxiety, negatively impacts confidence levels and increases risk perceptions and premiums that result in lower investment rates and economic growth. Terrorist activities can, and have, severely dismantle international trade and impact costs. Becker and Murphy's (2001) analysis estimates the U.S. investment decline from ongoing terrorism threats is about 0.2 per cent of GDP. This decline, and resulting income, affects other economies, due to lower U.S. demand for imports. Since developing APEC economies are greatly dependent on trade and capital inflows, they may face higher costs relative to GDP from terrorism.
Any terrorist attack, especially one where a number of people are killed, disturbs people psychologically. They will act and react differently in the future than they did in the past. This can have a major impact on business and industry, because buying habits can change. For example, a study by Dermisi (2007) shows how fear and the resulting economic recession after September 11, 2001 impacted the Chicago downtown office market cycles of vacancy rate and rents (per square foot). After 9 / 11, the Chicago Joint Terrorism Task Force assigned threat levels to each high-rise building that were based on the probability of a terrorist attack occurring at that location. It was found that the higher the risk that buildings face due to their location, tenant base, or other security-related challenges, the more prolonged their total vacancy rates.
The most severe impact of 9/11 was on trophy building (such as Sears Tower) rents, caused by escapting tenants who chose not to renew their terminating leases and moved to other less high profile buildings. A trophy or landmark property is one that is well-known by the public and highly sought by institutional investors, such as pension funds and insurance companies. They usually have unique architectural designs, with the highest quality of materials and finish, expensive trim. Normally, such properties are more desirable than Class a buildings. In addition to these regular renters, the available space in trophy buildings, particularly those in the higher floors, was more difficult to lease and triggered the reduction of rental levels. A search of the database of occupied buildngs indicated that among Chicago's three trophy buildings (Sears Tower, Aon Center, and Hancock Tower), most of the unrented space, even at the end of 2005, was located above the 20th floor (at 84%) and the 30th floor (at 65%) (Dermisi 2007).
Shipping is another service to both consumers and organizations where it is possible to define a credible counterfactual — that is, what would the state of affairs been in the absence of 9/11? For instance, although there are now security requirements, six months after the attacks indices showed little evidence of a growth in shipping costs. Some rates had even decreased. Maritime shipping rates grew by 5 to 10% on average in the two weeks after the attack, but that rise was soon reversed. Airfreight rates, however, were about 10% higher in late 2001 than before the attacks. Due to the abrupt slowing of cumulative demand starting in 2000 and the decline in fuel costs after the terrorism, there should have been a steeper falling off in freight costs. The stability of freight rates, despite power fuel prices and underused shipping capacity would suggest that transportation costs may have increased as a result of the 9/11 attacks (Looney).
In 2005, Songster looked at the impact that terrorist acts have around the world on the hospitality industry, which has become a prime target in a number of threatening situations. Hotels, restaurants and bars around the globe have increasingly become scenes of terrorist atrocities not enjoyment and relaxation. The question is what kind of impact are such attacks having on the trade and how can hospitality operators work to reduce their threat? For example, in 2005, there was a terrorist attack in Amman, the capital of Jordan. Sixty people died in the horrible hotel bombing– the Grand Hyatt, the Radisson SAS and the Days Inn. This was not an isolated incident, however. It followed attacks earlier in the year in Indonesia, Egypt, India, Pakistan and the UK. Such ongoing events have greater long-term impact.
Although the costs of terrorism appear high, everything is relative. The costs from one incident of terrorism are usually not great in comparison to the size of the total economy. In New York City, included in the activities that suffered significant losses after 9/11 were finance; air transportation as the decrease in air traffic impacted employment and income associated with the two major airports, Kennedy and LaGuardia; and businesses related to tourism, including hotels, restaurants and the theater.
For 9/11, despite the fact that the personal costs faced by those directly involved were considerable and lingered for substantial periods of time, and while the magnitude of loss measured in dollars was huge — $33 to $36 billion in New York City alone — according to one estimate, the loss of physical and human capital and related output was somewhat small in relation to the size of the economy (Bruck, Tilman and Wickstrom, 2004). Although business activity, and especially air travel, suffered setbacks, and some activities remained weakened even after two-and-one-half years, the total regional and national economies recovered quickly. Within a year, they were again dominated by the trends and cyclical patterns in place prior to 9/11.
The extent of the terrorism will vary the economic impact. For example, the terrorist attacks in Madrid on March 11, 2004 led to different results than 9/11. The Spanish attacks had much less of an impact on the capital markets and on the financial markets overall. The Dow Jones EURO STOXX fell by approximately 3% on March 11 for several days, but recovered nearly by the end of the month. Similarly, after a small decline, the Standard and Poor's 500 returned to the pre-March 11 levels in less than a month.
When terrorism lasts in a similar location for long periods of time, the costs mount more significantly. Nations or regions that rely significantly on tourism have been found to suffer considerable economic losses from the persistence of terrorism. This is true, for example, for the Basque region in Spain, as well as for Austria, Egypt, Greece, India, Israel, Italy, Kenya, and Turkey. Terrorism in such areas seems to lower incoming direct foreign investments. When there is an ongoing threat of terrorism, usual business relationships and spending activities demand more time, additional security measures and greater risk because they frequently require higher compensation as well.
For example, the Bank of Israel estimated that the country's 2002 GDP fell between 3 and 3.8% due to the second Intifada that started before the end of 2000. The initial negative effects on tourist numbers, exports to the Palestinian territories, and building trade were exacerbated as people began to worry that the result of the continuation of terrorism would decrease their income and, as a result, reduce their amount of spending. Responses such as this can then produce greater effects, as lowered demand results in less production, demand for labor, investment, and an overall slowing in economic activity. What occurred in Israel demonstrates the way that terrorist acts can negatively impact future behavior that also influences a greater spectrum of consumption activities. Instead, the relatively fast recovery in economic activity in the U.S. after 9/11 may demonstrate a general perception that this was a single event and not part of a pattern that was likely to be repeated over time.
There were also several other factors at play with 9/11, some that were not even known at the time, that made this event have less of an impact than expected — even with an unknown recession around the corner. These were defined by Kubarych (2002). First, consumers were in reasonably good financial shape. Since businesses were reluctant to layoff employees who were in short supply only months before, consumer incomes did well. They were supported partly by President Bush's first installment of tax cuts that had just been approved by Congress. Inflation was low, and interest rates had fallen considerably as the Federal Reserve had taken steps to ease monetary policy as the economy slowed. Also, the housing market was very strong: Low interest rates and rising home prices gave owners the ability to refinance their mortgages without difficulty. It was possible for them to save on monthly interest or have cash from some of the capital gains they had from their homes. About 40% of all residential mortgages turned over in the last year and had put close to $100 billion into the pockets of the American consumer.
Second, explained Kubarych (2002), the motor vehicle manufacturers decided after 9/11 that fearful consumers were not apt to purchase a new car. Therefore, these companies acted aggressively to create this demand for self-preservation purposes. They had to eliminate tremendous excess inventories that had been building up in the first eight months of 2001, since they had not prepared for a slump in demand. So these manufacturers slashed prices and, even more importantly, attracted more buyers with the newly introduced zero-percent financing. As a result, consumers had an unprecedented spending spree for automobiles in the months of October and November. Also, consumers went to the malls in droves, so that the total retail sales boomed as well. Personal purchase expenditures rose 6% per annum in the fourth quarter of this year, which led to not less than 4 percentage points of economic growth.
Third, noted Kubarych (2002), the Bush administration greatly expanded the military budget with military action against the targets of Al Qaeda, and the Taliban regime in Afghanistan sheltering bin Laden's terrorist organization. The combination of a tremendous growth in consumption and the defense build-up cut short the recession. It allowed a major inventory correction to move rapidly ahead, and as that ended, it boost a steep increase in real GDP for the first 2002 quarter.
As noted, the impact of 9/11 was not as considerable as would have been expected. Also, one major terrorist attack vs. long-term, ongoing terrorism has less of an overall impact. However, this does not mean that measures should not be taken to prepare for economic impact if, and when, another such attack occurs. Raby (2003), for example, notes that organizations should recognize that the cost of taking steps to counter terrorist acts needs to be seen as an important investment that will lower risk premiums and the tendency to shy away from long-term productivity strategies created by uncertainty and risk. Technology improvements that strengthen security can decrease trade inefficiencies and costs. Especially those industries most vulnerable, such as real estate, insurance and tourism, need to have strategies in place for possible future terrorist events.
According to Kevin Coleman (2004), the insurance and financial services industries "need to adopt new strategies, tactics and technologies to protect against the implications of a terrorist attacks." There is no person who could dispute that the events on September 11th, 2001, changed the world forever. Due to this event, understanding about terrorism increased considerably and industries started to acquire and learn the countermeasures necessary to protect different areas of business, government and society. The economic effects of such terrorist attacks frequently exceed the direct costs associated with them. Although it is impossible to ever put a price on human loss, financial impact can be measured. For instance, if an explosion were to go off in at a single world airport, the entire global trading system would be all but shut down. The economic implications would be catastrophic.
Business is used to managing risks and methods. Strategies and techniques used to develop programs for dealing with risks are in place in most major organizations today. However, such techniques have not been changed to adapt to the risks associated with terrorist acts. Instead, they are merely superficial security measures that address only a few aspects of the total risks from terrorism.
Coleman notes that a risk management system consists of the following factors: 1) risk identification or the steps taken to analyze and determine the potential sources of loss faced by an organization; 2) risk analysis, or the assessment of the possible effects in relationship to the economic loss that different exposures can have on the organization; 3) risk mitigation, or any step taken to reduce at optimal cost those losses that could impact the organization; 4) risk finance, or the acquiring of funds at optimal cost to pay for these losses that could effect the organization; and 5) and risk monitoring, or implementing and evaluating risk management policies and procedures. This five-step approach has been followed by modern management for years.
However, stresses Coleman (2004), a piece of the complete puzzle goes missing in this approach that could make these five-step programs ineffective to deal with risk. Similar programs, such as business continuity planning, disaster recovery site development and contingency planning, are also risk management approaches used by other businesses and organizations. The problem is that the impact on the economy, and specifically the financial services and insurance industries, is not within the scope of such mitigation strategies. Most attention is placed on physical damage that results from terrorist acts and not to other areas of planning that need to be done to react to these horrific acts of violence.
According to INTELOMICS, a technology research and development provider targeting the intelligence community, terrorism is a multidimensional problem that can be described in an nth-dimension tensor. Each classification of target has a one-of-a-kind parameter of characteristics, and every dimension measures the effect of an attack against a uniquely categorized target. The notation for a tensor is like a matrix although it has an exact number of indices. Intelligence technology will not relay the unique number nor the scoring algorithm utilized to determine the impact due to the sensitive nature of the information. A large number of concerns and questions exist about how the finance and insurance companies would respond to a continued threat of terrorism, although disclaimers now placed on insurance policies as well as higher premiums for insurance policies and government back reinsurance already give some evidence as to the corporate response.
Thus far, all the efforts by these industries do not total up to a complete and effective solution to the problem of terrorism risk management (Coleman, 2004). In today's era of corporate risk management, technology plays a part that is larger and more important than ever. It is essential that organizations develop a new method to risk management that consists of private intelligence that can reduce or eliminate as much of an organization's exposure as possible. A combination of core technologies, such as intelligence and location technology, can offer the structure essential to attaining these goals. The component that is missing in the puzzle is the intelligence that evaluates and monitors the threats. "Financial impact of business disruption and the catastrophic financial impact of insurance claims are risks that must be addressed by organizations large and small. Failure to address this gaping hole will cause undue financial harm to the economy and our financial and insurance services industries."
Other industries have to be just as mindful of preparing for an eventual attack. For example, presently the Environmental Protection Agency estimates that 123 chemical facilities in the U.S. are located where a catastrophic release from them could injure or kill more than one million people each. Similarly, the Department of Homeland Security projects that 272 chemical facilities threaten at least 50,000 people each. The "
Terrorism and the Chemical Infrastructure" study, released by the National Academy of Sciences places safer technology at the top of its list of options for protecting communities. "The most desirable solution to preventing chemical releases is to reduce or eliminate the hazard where possible, not to control it," the report concludes. Solutions can include changing a chemical process to operate at lower temperatures and pressures, replacing hazardous substances with safer substitutes and using "mini-reactors" that produce hazardous ingredients on an as-needed basis, eliminating transportation and bulk storage. However, the academy's study panel concluded, the implementation of such safety measures is "quite limited" — because chemical producers frequently lack an economic incentive to make the changes.
The Rand Organization (Jackson, 2007) concluded in a report for the Homeland Security that "This analysis suggests that, in designing protective measures, it should not immediately be assumed that the newest and most advanced technologies — the highest wall, the most sensitive surveillance — will best protect society from terrorist attack." A fortress — relying on formidable but static defensive measures — is a limiting strategy. As soon as a wall is breached, the nation is open to attack. A defensive model, which can be adjusted and redeployed as vulnerable points are discovered, offers a superior approach to addressing terrorist behavior. However, regardless of the models and measures chosen, it is only through fully exploring an adversary's counter-technology behaviors that vulnerabilities in a country's defenses can be discovered and the best choices made to protect it from the threat of terrorism.
As time passes since September 11, 2001, there is increasing tendency to relax and lower one's guard. Continued vigilance is of primary importance. It is not a question if there will be another attack it is a question of when. Risk management in order to combat the impact of short-term and long-term terrorist attacks has assumed an entirely different meaning after the events of September 11th. In the present era of corporate risk, technology plays an even more important role. A new approach to risk management must be developed that includes private intelligence in order to reduce or mitigate an organization's exposure or the exposure to an entire industry. Combining core technologies such as intelligence and location technology provide the foundation necessary to properly manage risks associated with terrorism.
Catastrophic attacks include those that cause large numbers of direct
Casualties, as well as those strikes that result in few casualties but serious ripple effects, especially in the economic world. If a nuclear weapon were found in a shipping container, casualties may be prevented, but the nation's trade may be shut down for a considerable length of time to prevent a recurrence. Or if a surface-to-air missile took down an airplane, deaths may be small, but the impact on the nation's air travel could be devastating and longer-lasting than those of September 11, 2001. Likewise, the use of a radiological weapon would be unlikely to cause many casualties but could require a very costly and time-consuming cleanup (Zimmerman & Loeb, 2004). Many different scenarios must be considered and prepared for.
Geographic intelligence along with threat analysis and monitoring has to be combined to evaluate the many different risks of terrorist attacks There will be another terrorist attack on U.S. soil. It may be a cyber attack, a bomb or a chem/bio attack. It is a question of when, not if. When this occurs, the U.S. may not be as fortunate as having the economic impact as short-lived as the horrible event in 2001. The economic reaction could be devastating for not only this country, but the world as a whole.
References
Bruck, T.and Wickstrom, B. (2004) the economic consequences of terror:
guest editor's introduction, the European Journal of Political Economy 20,
Coleman, K. (July 7, 2004) Terrorism Risk Management for Finance and Insurance
Organizations. Council on Foreign Relations. Retrieved August 17, 2007. http://www.directionsmag.com/printer.php?article_id=593
Crise, C., (2000) the Dow and the dollar. Warburg Dillon Reed Global Economic Strategy Research.
Dermisi, S.V. (2007). Impact of Terrorism Fears on Downtown Real Estate Chicago Office Market Cycles. The Journal of Real Estate Portfolio Management. 13(1) 57-73
International Monetary Fund (IMF) (1996). Sri Lanka – IMF Staff Country Report 96/100. Washington: International Monetary Fund.
____(2001) Financial System Abuse, Financial Crime and Money Laundering Background
Washington: International Monetary Fund Paper, Retrieved August 16, 2007 http://www.imf.org/external/np/ml/2001/eng/021201.htm.
Jackson, B.A. (2007) Breaching the Fortress Wall Understanding Terrorist Efforts to Overcome Defensive Technologies. Rand Corporation Prepared for the Department of Homeland Security. Retrieved August 17, 2007. http://www.rand.org/pubs/monographs/2007/RAND_MG481.sum.pdf
Kubarych, R.M. (2002) Reflections on the U.S. Economy and Financial Markets Since 9.11.2001. Council on Foreign Relations. Retrieved August 16, 2007. http://www.cfr.org/publication/5087/reflections_on_the_us_economy_and_financial_markets_since_9112001.html?breadcrumb=%2Fissue%2F470%2Fterrorism_a nd_the_economy
Lacker, J.M. (2003) Payment System Disruptions and the Federal Reserve Following September 11, 2001. Paper prepared for the Carnegie-Rochester Conference on Public Policy, November 21-22, 2003. Retrieved August 16, 2007. http://www.carnegie-rochester.rochester.edu/Nov03-pdfs/lacker.pdf
Looney, R. (2002) Economic Costs to the United States Stemming From the 9/11 Attacks. Strategic Insights, I (6)
National Academy of Engineering. (2006) Terrorism and the Chemical Infrastructure: Protecting People and Reducing Vulnerabilities. Retrieved August 17, 2007 http://www7.nationalacademies.org/ocga/briefings/Terrorism_and_the_Chemical_Infrastructure.asp
Pitt, H.L. (September 26, 2001) Securities and Exchange Commission (2001) Testimony Concerning the State of the Nation's Financial Markets in the Wake of Recent Terrorist Attacks, Chairman, U.S. Securities and Exchange Commission Before the Committee on Financial Services United States House of Representatives.
Retrieved August 17, 2007. http://www.sec.gov/news/testimony/092601tshlp.htm
Raby, G. (February 21, 2003) the Costs of Terrorism and the Benefits of Cooperating to Combat Terrorism. Deputy Secretary, Department of Foreign Affairs and Trade. Paper presented to APEC Senior Officials Meeting, Chiang Rai Retrieved August 16, 2007. http://www.dfat.gov.au/media/speeches/department/030224_costsofterrorism_graby.html
Sangster, a. (2005) Hospitality faces up to the terrorist bombers 195(4402), 16-17.
Taylor, F.X. (March 14, 2002). U.S. Department of State. Coordinator for Counterterrorism Remarks to Executives Club of Chicago Leadership Symposium. Chicago, IL March 14, 2002. Retrieved August 16, 2007. http://www.state.gov/s/ct/rls/rm/8839.htm
U.S. Federal Reserve System (2002). Department of the Treasury, and Securities and Exchange Commission. Interagency Paper on Sound Practices to Strengthen the Resilience of the U.S. Financial System. Retrieved August17, 2007. http://www.sec.gov/news/studies/34-47638.htm
Zimmerman, P.D.l and Loeb, C. (2004). Dirty Bombs: The Threat Revisited, Defense Horizons, 38
---
Are you busy and do not have time to handle your assignment? Are you scared that your paper will not make the grade? Do you have responsibilities that may hinder you from turning in your assignment on time? Are you tired and can barely handle your assignment? Are your grades inconsistent?
Whichever your reason is, it is valid! You can get professional academic help from our service at affordable rates. We have a team of professional academic writers who can handle all your assignments.
Plagiarism free papers
Timely delivery
Any deadline
Skilled, Experienced Native English Writers
Subject-relevant academic writer
Adherence to paper instructions
Ability to tackle bulk assignments
Reasonable prices
24/7 Customer Support
Get superb grades consistently
Online Academic Help With Different Subjects
Literature
Students barely have time to read. We got you! Have your literature essay or book review written without having the hassle of reading the book. You can get your literature paper custom-written for you by our literature specialists.
Finance
Do you struggle with finance? No need to torture yourself if finance is not your cup of tea. You can order your finance paper from our academic writing service and get 100% original work from competent finance experts.
Computer science
Computer science is a tough subject. Fortunately, our computer science experts are up to the match. No need to stress and have sleepless nights. Our academic writers will tackle all your computer science assignments and deliver them on time. Let us handle all your python, java, ruby, JavaScript, php , C+ assignments!
Psychology
While psychology may be an interesting subject, you may lack sufficient time to handle your assignments. Don't despair; by using our academic writing service, you can be assured of perfect grades. Moreover, your grades will be consistent.
Engineering
Engineering is quite a demanding subject. Students face a lot of pressure and barely have enough time to do what they love to do. Our academic writing service got you covered! Our engineering specialists follow the paper instructions and ensure timely delivery of the paper.
Nursing
In the nursing course, you may have difficulties with literature reviews, annotated bibliographies, critical essays, and other assignments. Our nursing assignment writers will offer you professional nursing paper help at low prices.
Sociology
Truth be told, sociology papers can be quite exhausting. Our academic writing service relieves you of fatigue, pressure, and stress. You can relax and have peace of mind as our academic writers handle your sociology assignment.
Business
We take pride in having some of the best business writers in the industry. Our business writers have a lot of experience in the field. They are reliable, and you can be assured of a high-grade paper. They are able to handle business papers of any subject, length, deadline, and difficulty!
Statistics
We boast of having some of the most experienced statistics experts in the industry. Our statistics experts have diverse skills, expertise, and knowledge to handle any kind of assignment. They have access to all kinds of software to get your assignment done.
Law
Writing a law essay may prove to be an insurmountable obstacle, especially when you need to know the peculiarities of the legislative framework. Take advantage of our top-notch law specialists and get superb grades and 100% satisfaction.
What discipline/subjects do you deal in?
We have highlighted some of the most popular subjects we handle above. Those are just a tip of the iceberg. We deal in all academic disciplines since our writers are as diverse. They have been drawn from across all disciplines, and orders are assigned to those writers believed to be the best in the field. In a nutshell, there is no task we cannot handle; all you need to do is place your order with us. As long as your instructions are clear, just trust we shall deliver irrespective of the discipline.
Are your writers competent enough to handle my paper?
Our essay writers are graduates with bachelor's, masters, Ph.D., and doctorate degrees in various subjects. The minimum requirement to be an essay writer with our essay writing service is to have a college degree. All our academic writers have a minimum of two years of academic writing. We have a stringent recruitment process to ensure that we get only the most competent essay writers in the industry. We also ensure that the writers are handsomely compensated for their value. The majority of our writers are native English speakers. As such, the fluency of language and grammar is impeccable.
What if I don't like the paper?
There is a very low likelihood that you won't like the paper.
Reasons being:
When assigning your order, we match the paper's discipline with the writer's field/specialization. Since all our writers are graduates, we match the paper's subject with the field the writer studied. For instance, if it's a nursing paper, only a nursing graduate and writer will handle it. Furthermore, all our writers have academic writing experience and top-notch research skills.
We have a quality assurance that reviews the paper before it gets to you. As such, we ensure that you get a paper that meets the required standard and will most definitely make the grade.
In the event that you don't like your paper:
The writer will revise the paper up to your pleasing. You have unlimited revisions. You simply need to highlight what specifically you don't like about the paper, and the writer will make the amendments. The paper will be revised until you are satisfied. Revisions are free of charge
We will have a different writer write the paper from scratch.
Last resort, if the above does not work, we will refund your money.
Will the professor find out I didn't write the paper myself?
Not at all. All papers are written from scratch. There is no way your tutor or instructor will realize that you did not write the paper yourself. In fact, we recommend using our assignment help services for consistent results.
What if the paper is plagiarized?
We check all papers for plagiarism before we submit them. We use powerful plagiarism checking software such as SafeAssign, LopesWrite, and Turnitin. We also upload the plagiarism report so that you can review it. We understand that plagiarism is academic suicide. We would not take the risk of submitting plagiarized work and jeopardize your academic journey. Furthermore, we do not sell or use prewritten papers, and each paper is written from scratch.
When will I get my paper?
You determine when you get the paper by setting the deadline when placing the order. All papers are delivered within the deadline. We are well aware that we operate in a time-sensitive industry. As such, we have laid out strategies to ensure that the client receives the paper on time and they never miss the deadline. We understand that papers that are submitted late have some points deducted. We do not want you to miss any points due to late submission. We work on beating deadlines by huge margins in order to ensure that you have ample time to review the paper before you submit it.
Will anyone find out that I used your services?
We have a privacy and confidentiality policy that guides our work. We NEVER share any customer information with third parties. Noone will ever know that you used our assignment help services. It's only between you and us. We are bound by our policies to protect the customer's identity and information. All your information, such as your names, phone number, email, order information, and so on, are protected. We have robust security systems that ensure that your data is protected. Hacking our systems is close to impossible, and it has never happened.
How our Assignment  Help Service Works
You fill all the paper instructions in the order form. Make sure you include all the helpful materials so that our academic writers can deliver the perfect paper. It will also help to eliminate unnecessary revisions.
2.      Pay for the order
Proceed to pay for the paper so that it can be assigned to one of our expert academic writers. The paper subject is matched with the writer's area of specialization.
3.      Track the progress
You communicate with the writer and know about the progress of the paper. The client can ask the writer for drafts of the paper. The client can upload extra material and include additional instructions from the lecturer. Receive a paper.
4.      Download the paper
The paper is sent to your email and uploaded to your personal account. You also get a plagiarism report attached to your paper.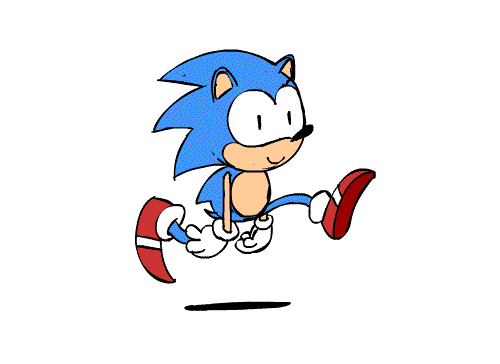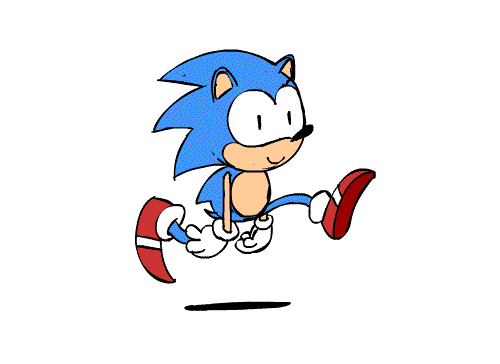 PLACE THIS ORDER OR A SIMILAR ORDER WITH US TODAY!!!
---