Renewable Energy
The United States is facing a seminal moment in terms of energy policy. Since 1970, the percentage of our oil that has been imported has increased from 24% to 70% (Pickens, 2008). While some of this oil comes from close allies such as Canada, Mexico, and the United Kingdom the majority of it comes from producers with whom we have a more adversarial relationship such as Venezuela and the Middle East. This represents a serious national security issue because we have become dependent on countries that, if not our enemies, are certainly not our friends.
Compounding the problem of foreign oil dependence is the fact that oil is not a renewable resource. Some observers believe we reached peak oil in 2005 (Pickens, 2008). This means that oil production is declining; consumption continues to rise. Moreover, most of the world's proven reserves – and all of its good ones – have been discovered. New oil that is exploited now is more difficult and more expensive to reach than the reserves we are currently tapping. The world's current oil reserves may only last another hundred years before they are completely spent. In order to maintain our current standard of living, we will need to develop alternate fuel sources.
There are several alternatives to oil dependence currently in the pipeline. These include other fossil fuels like natural gas, of which the U.S. has significant proven reserves, and clean energy sources. While natural gas can provide a valuable bridge for us, ultimately we will run into the same problem with gas as we have with oil – it is non-renewable and therefore we will run out of it. Like oil, gas pollutes. Greenhouse gas emissions from the burning of fossil fuels have caused global warming, which is widely believed to have catastrophic consequences in the next hundred years. In order to solve the problems of foreign oil dependence and greenhouse gas emissions simultaneously, we must focus our energy policy towards the development of clean, renewable energy resources.
Global warming has several potential consequences, none of which are desirable. The most important of these is that the increase in global air temperature is melting polar ice caps. Arctic Ocean ice is now expected to completely disappear in the summer by 2020, thirty years ahead of predictions just a few years earlier (Zabarenko, 2007). This will have two consequences. One is that it will accelerate the pace of global warming. The other is that it will contribute to a rise in sea levels. This will inundate coastal cities around the world, forcing the relocation of upwards of a billion people.
Another consequence of global warming is its impact on the world's climate. This will impact different areas in different ways, but overall it will change our crop patterns, our ability to find clean water, our living and migration habits and other macro-level societal changes. Massive casualties can be expected as a result of these changes. The longer we wait to react to this, the worse the problem will become.
Global warming is directly linked to emissions from fossil fuels. The rapid acceleration in global warming in recent decades is directly related to the rise in automobile culture in the developed world and to the industrialization of formerly undeveloped nations, especially in Asia. By adopting clean energy resources, we can help to staunch the development of global warming. Wind power and solar energy are the two leading clean energy sources in the U.S. today (Redford, 2002). Neither of these sources generates greenhouse gases. In addition to helping reduce our own carbon emissions footprint, the United States can provide a model for other countries with significant energy needs to follow, magnifying the effects of our actions.
The second reason why we should pursue alternative energy resources is to help provide jobs domestically. Most of the jobs in oil exploration, drilling and development are located in the centers of production. Most of those centers are in other countries. When we purchase foreign oil, we are essentially transferring wealth to those other countries. Yet, that is wealth that could be kept here at home. This wealth transfer impacts our balance of trade, increases our deficit and as a result weakens our economy.
The amount of job potential from developing clean energy sources can only be approximated. Montana governor Brian Schweitzer estimated that President-elect Obama's clean energy stimulus plan will generate five million new jobs in the next ten years. This estimate is supported by the results in Iowa. By investing hundreds of millions of dollars in renewable energy, that state has created over 100,000 jobs in the sector (Environmental News Service, 2008).
Green energy jobs come in a wide range of forms. The most important of these forms is in technology development. These high-end positions are beneficial in a couple of ways. First, the opportunity to generate these jobs will keep as much top engineering talent in the country as possible. Our engineering schools are filled with foreign students who can be convinced to stay if we have jobs that are sufficiently exciting and well-paying. These positions will also contribute significantly to our tax base because of the tax rates on the high level of income.
An additional benefit is that green energy jobs are often located away from major centers. The Iowa example is just one case. Similar rural green energy job creation has been seen in Colorado and West Texas. This has a couple of benefits. First the spread of quality jobs away from major urban centers has positive environmental impacts as congestion and smog in those centers is reduced. Second, green energy jobs are created in areas of the country that have not seen strong job creation in years. Green energy represents one of the most significant job creation opportunities in the rural American history.
There are other significant economic benefits as well. When green energy creates jobs and energy production domestically, this reduces the wealth transfer to foreign countries. This improves our balance of trade, strengthens the dollar and improves the wealth of the nation in a manner that is productive rather than destructive. Additionally, green energy will reduce worldwide demand for oil. Currently, the United States represents 25% of world oil consumption (Pickens, 2008). A reduction in our oil consumption will impact the global oil market. This reduction in demand, especially if coupled with clean energy initiatives in other major oil consumers, will allow oil prices to stabilize, lending further benefit to our balance of trade.
Oil dependence has also been cited as a major national security issue, for the dependence it creates on nations and regions that are unstable at worst and unfriendly at best. Much of the conflict of the past seven years has been attributed at least in part to our dependence on foreign oil. Clean energy is a domestic solution to this problem. As a result, the development of clean energy resources will make a significant contribution to our national security policy and will help improve our national safety.
Another significant benefit to the development of clean energy is that it will help to lower our energy costs. As mentioned, the price of oil is in part dependent on supply and demand. While this is not always the case – the recent decline in oil prices is the result of OPEC pursuing a lower price to influence the Obama administration to postpone its energy independence initiatives – a reduction in U.S. demand can be expected to depress the price of oil. This will have the effect of lowering our energy costs.
Energy costs will also be lowered by the use of solar panels. The United States receives the second-most sunlight of any OECD country after Australia. Sunlight resources are often harnesses at the individual building level, with solar panels on roofs. The initial cost of solar panels is almost the entire cost so that once they are installed, the variable cost of energy is very low. Moreover, homeowners could increase their own wealth by selling excess energy back into the utility grid, the way that smelters and other independent power producers do (USA Today editorial, 2008).
The other major clean energy source in the United States is wind power. As with solar power, costs are relatively high now, but these are dropping as the industry begins to achieve economies of scale. Promotion of clean energy development through tax breaks and other incentives will allow for these nascent industries to achieve the economies of scale required to compete. At that point, they are expected to provide energy more cheaply than the oil industry. This is in part due to lower infrastructure costs once economies of scale are achieved, but also due to lower transportation costs. Transportation is one of the most significant cost drivers in the energy business, so locally-produced energy, even if it costs more to produce, will cost less to bring to market. All told, green energy initiatives represent a significant opportunity to lower our energy costs.
There are a couple of reasons why we have not yet pursued clean energy alternatives with sufficient vigor. Part of the problem is governmental intransigence. For the past eight years in particular, energy policy has been driven by the oil companies (Environmental News Service, 2008), resulting in clean energy having been sidelined. Another reason is that there is significant opposition from other parties as well. Business groups have opposed clean energy measures, citing fears about higher energy costs (Dorschner, 2008). These groups have proven powerful enough to stall clean energy legislation.
Some states have limited ability to generate renewable energy sources of their own. Powerful industry trade groups such as the Edison Energy Institute have claimed that the public utilities of those states would, under clean energy initiatives, be "forced to buy higher-cost renewable energy from other suppliers." (Dorschner, 2008). There has also been considerable difficulty in getting governments to act. Texas is the nation's leading generator of wind energy, yet the Texas Senate has repeatedly refused to extend tax credits to clean energy industries without justifying this position (Dallas Morning News editorial, 2008). Still other groups claim that fossil fuel emissions are not responsible for global warming. Others take the stand that government intervention in the energy industry is a failure, citing examples from the 1970s (Lieberman & Loris, 2008).
None of these objections holds any water. Comparisons to 1970s energy policy are a straw man because modern energy strategies that promote the development of clean energy alternatives are not at all like the failed policies of the past. Many of the politicians who stand in the way of clean energy are influenced by oil companies, who are more concerned with the protection of their profitable markets than they are with developing sound energy policy for the nation. Ideally, we would elect politicians who have our best interests at heart rather than the interests of their oil industry friends. That sometimes this does not happen is normal, but it is something we as a society should be aware of.
It is astonishing that anybody could still believe that fossil fuels are not contributing to global warming. It is almost impossible to find a reputable scientist who stands against this knowledge. Studies of the earth's history have revealed that the temperature changes occurring now are unprecedented in their intensity (Zabarenko, 2007). Energy policy needs to be developed by those who have taken the time to read the scientific literature and understand the situation.
The public, whose interests lie in having a clean environment and low-cost energy, already supports the development of clean energy. San Francisco voters approved a $100 solar power initiative (Redford, 2002). Most polls suggest that the public wants the government to develop a better energy policy, and this year's election was in many ways a referendum on energy policy, since energy has dictate much of the country's economic and foreign policy during the Bush Administration (Environmental News Service, 2008).
The drive for clean energy solutions is not about protecting our short-term economic interests. That is the result of allowing oil companies to dictate our energy policy. We need a new policy, on that is focused on long-term benefits. There are upfront costs to developing clean energy sources. But they are nothing in comparison to the long-term costs of not developing clean energy. If we do not, we will face higher oil prices. We will face greater oil shortages as world supplies begin to dwindle. We will perpetuate the massive wealth transfer that results from importing 70% of our oil needs. This will continue to create jobs overseas, but will not create jobs in America. We will continue to be dependent on unfriendly regions. This increases the risk of war and terrorism. To continue our reliance on fossil fuels will result in further environmental degradation. The oceans will rise, flooding our coastal cities. Our ability to feed ourselves will become compromised as desertification spreads across the Great Plains. Our water resources, too, will shrink.
The only solution to all of these problems is to develop clean energy sources.
Wind, solar, and even biomass energy will reduce our carbon footprint, thereby helping to slow the process of global warming. Clean energy will help to end the transfer of wealth overseas, and create good jobs domestically. These will be spread around the country, providing benefit to regions where job creation is essential.
We will improve national security by reducing our dependence on other countries. Given the opportunity to achieve economies of scale, clean energy will cost less than fossil fuels. This will be especially true as declining reserves cause the price of oil to continue to rise. We have the capacity to do this. America is the world's technological leader. We are blessed with one of the world's largest wind corridors, east of the Rockies. We receive abundant sunlight. Mother Nature has given us the means to take control of our own energy needs. The benefits are clear, as are the costs of perpetuating our reliance on oil. We must develop clean energy now. To do anything less would be to fail ourselves, and to fail our children.
Works Cited
Baker, David R. "Energy: Renewable power, alternative fuel measures early losers." San Francisco Chronicle 5 Nov 2008: p. A10
Redford, Robert. "The Highest Patriotism Lies in Weaning the U.S. from Fossil Fuels" Los Angeles Times. 2 Dec 2002: p. B11
No author. "Democrats Want Obama to Grow a Green, Clean Energy Economy" Environmental News Service. 27 Aug 2008: http://www.ens-newswire.com/ens/aug2008/2008-08-27-01.asp. Accessed 13 Nov 2008
No author (editorial). "Our view on energy mandates: Time for national standards" USA Today 20 Oct 2008: p. 12A
Lieberman, Ben & Loris, Nicolas. "Energy Policy: Let's not repeat the mistakes of the 70s" the Heritage Foundation 28 Jul 2008: http://www.heritage.org/Research/EnergyandEnvironment/wm2004.cfmAccessed 13 Nov 2008
Selin, Noelle Eckley. "Renewable Energy" Encyclopedia Britannica 2008.
Quinn, Barbara. "Rethinking Renewable Energy." Pollution Engineering 40.4 Apr 2008: p. 27
Dorschner, Jim. "Mandates on the use of renewable energy would have a profound impact on the environment, but at what cost?" Miami Herald. 10 Aug 2008: p.NA
No author (editorial). "Squabbling stands in the way of renewable energy" Dallas Morning News. 30 Jul 2008: p.12A
Pickens, T. Boone. "The Plan" PickensPlan.com 2008
http://www.pickensplan.com/theplan/. Accessed 13 Nov 2008.
Zabarenko, Deborah. "Arctic ice cap melting 30 years ahead of forecast." Boston Globe. 1 May 2007. http://www.boston.com/news/nation/washington/articles/2007/05/01/arctic_ice_cap_melting_30_years_ahead_of_forecast/. Accessed 13 Nov 2008
---
Are you busy and do not have time to handle your assignment? Are you scared that your paper will not make the grade? Do you have responsibilities that may hinder you from turning in your assignment on time? Are you tired and can barely handle your assignment? Are your grades inconsistent?
Whichever your reason is, it is valid! You can get professional academic help from our service at affordable rates. We have a team of professional academic writers who can handle all your assignments.
Plagiarism free papers
Timely delivery
Any deadline
Skilled, Experienced Native English Writers
Subject-relevant academic writer
Adherence to paper instructions
Ability to tackle bulk assignments
Reasonable prices
24/7 Customer Support
Get superb grades consistently
Online Academic Help With Different Subjects
Literature
Students barely have time to read. We got you! Have your literature essay or book review written without having the hassle of reading the book. You can get your literature paper custom-written for you by our literature specialists.
Finance
Do you struggle with finance? No need to torture yourself if finance is not your cup of tea. You can order your finance paper from our academic writing service and get 100% original work from competent finance experts.
Computer science
Computer science is a tough subject. Fortunately, our computer science experts are up to the match. No need to stress and have sleepless nights. Our academic writers will tackle all your computer science assignments and deliver them on time. Let us handle all your python, java, ruby, JavaScript, php , C+ assignments!
Psychology
While psychology may be an interesting subject, you may lack sufficient time to handle your assignments. Don't despair; by using our academic writing service, you can be assured of perfect grades. Moreover, your grades will be consistent.
Engineering
Engineering is quite a demanding subject. Students face a lot of pressure and barely have enough time to do what they love to do. Our academic writing service got you covered! Our engineering specialists follow the paper instructions and ensure timely delivery of the paper.
Nursing
In the nursing course, you may have difficulties with literature reviews, annotated bibliographies, critical essays, and other assignments. Our nursing assignment writers will offer you professional nursing paper help at low prices.
Sociology
Truth be told, sociology papers can be quite exhausting. Our academic writing service relieves you of fatigue, pressure, and stress. You can relax and have peace of mind as our academic writers handle your sociology assignment.
Business
We take pride in having some of the best business writers in the industry. Our business writers have a lot of experience in the field. They are reliable, and you can be assured of a high-grade paper. They are able to handle business papers of any subject, length, deadline, and difficulty!
Statistics
We boast of having some of the most experienced statistics experts in the industry. Our statistics experts have diverse skills, expertise, and knowledge to handle any kind of assignment. They have access to all kinds of software to get your assignment done.
Law
Writing a law essay may prove to be an insurmountable obstacle, especially when you need to know the peculiarities of the legislative framework. Take advantage of our top-notch law specialists and get superb grades and 100% satisfaction.
What discipline/subjects do you deal in?
We have highlighted some of the most popular subjects we handle above. Those are just a tip of the iceberg. We deal in all academic disciplines since our writers are as diverse. They have been drawn from across all disciplines, and orders are assigned to those writers believed to be the best in the field. In a nutshell, there is no task we cannot handle; all you need to do is place your order with us. As long as your instructions are clear, just trust we shall deliver irrespective of the discipline.
Are your writers competent enough to handle my paper?
Our essay writers are graduates with bachelor's, masters, Ph.D., and doctorate degrees in various subjects. The minimum requirement to be an essay writer with our essay writing service is to have a college degree. All our academic writers have a minimum of two years of academic writing. We have a stringent recruitment process to ensure that we get only the most competent essay writers in the industry. We also ensure that the writers are handsomely compensated for their value. The majority of our writers are native English speakers. As such, the fluency of language and grammar is impeccable.
What if I don't like the paper?
There is a very low likelihood that you won't like the paper.
Reasons being:
When assigning your order, we match the paper's discipline with the writer's field/specialization. Since all our writers are graduates, we match the paper's subject with the field the writer studied. For instance, if it's a nursing paper, only a nursing graduate and writer will handle it. Furthermore, all our writers have academic writing experience and top-notch research skills.
We have a quality assurance that reviews the paper before it gets to you. As such, we ensure that you get a paper that meets the required standard and will most definitely make the grade.
In the event that you don't like your paper:
The writer will revise the paper up to your pleasing. You have unlimited revisions. You simply need to highlight what specifically you don't like about the paper, and the writer will make the amendments. The paper will be revised until you are satisfied. Revisions are free of charge
We will have a different writer write the paper from scratch.
Last resort, if the above does not work, we will refund your money.
Will the professor find out I didn't write the paper myself?
Not at all. All papers are written from scratch. There is no way your tutor or instructor will realize that you did not write the paper yourself. In fact, we recommend using our assignment help services for consistent results.
What if the paper is plagiarized?
We check all papers for plagiarism before we submit them. We use powerful plagiarism checking software such as SafeAssign, LopesWrite, and Turnitin. We also upload the plagiarism report so that you can review it. We understand that plagiarism is academic suicide. We would not take the risk of submitting plagiarized work and jeopardize your academic journey. Furthermore, we do not sell or use prewritten papers, and each paper is written from scratch.
When will I get my paper?
You determine when you get the paper by setting the deadline when placing the order. All papers are delivered within the deadline. We are well aware that we operate in a time-sensitive industry. As such, we have laid out strategies to ensure that the client receives the paper on time and they never miss the deadline. We understand that papers that are submitted late have some points deducted. We do not want you to miss any points due to late submission. We work on beating deadlines by huge margins in order to ensure that you have ample time to review the paper before you submit it.
Will anyone find out that I used your services?
We have a privacy and confidentiality policy that guides our work. We NEVER share any customer information with third parties. Noone will ever know that you used our assignment help services. It's only between you and us. We are bound by our policies to protect the customer's identity and information. All your information, such as your names, phone number, email, order information, and so on, are protected. We have robust security systems that ensure that your data is protected. Hacking our systems is close to impossible, and it has never happened.
How our Assignment  Help Service Works
You fill all the paper instructions in the order form. Make sure you include all the helpful materials so that our academic writers can deliver the perfect paper. It will also help to eliminate unnecessary revisions.
2.      Pay for the order
Proceed to pay for the paper so that it can be assigned to one of our expert academic writers. The paper subject is matched with the writer's area of specialization.
3.      Track the progress
You communicate with the writer and know about the progress of the paper. The client can ask the writer for drafts of the paper. The client can upload extra material and include additional instructions from the lecturer. Receive a paper.
4.      Download the paper
The paper is sent to your email and uploaded to your personal account. You also get a plagiarism report attached to your paper.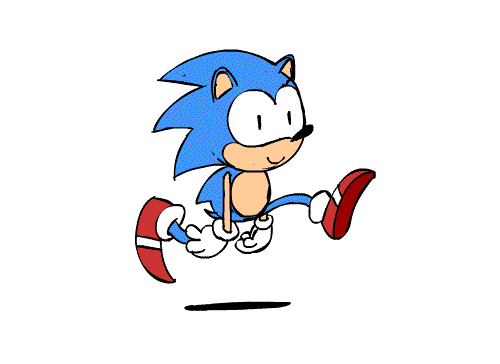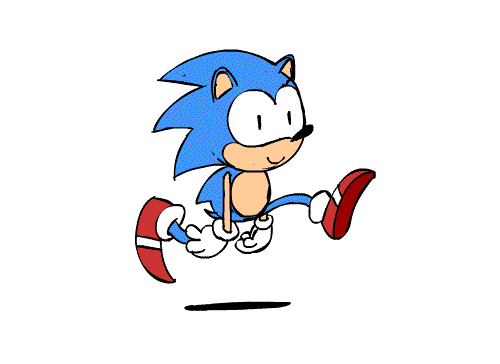 PLACE THIS ORDER OR A SIMILAR ORDER WITH US TODAY!!!
---