Star Wars culture and its evidence that the cinema has a direct impact on America history through the phenomena that it causes. The writer explores the Star Wars movie from the 1970's and argues that it is possible for a film to create an entire culture of existence as was proven by this movie and its subsequent releases. There were four sources used to complete this paper.
Since the beginning of the silver screen millions of movie goers have flocked to theaters to be entertained by their favorite actors and directors. Some movies flop, while others make a profit and every once in awhile a movie is released that creates an independent culture of followers crossing all economic, social and racial boundaries. This was the case of the first Star Wars movie which was released in 1976 and created a multiple decade following of fans. Whether the movie made the culture or the culture made the movie is arguable however, the impact the movie had on American society cannot be ignored. It is a classic study in human nature, wants and desires that began with the first rolling of credits.
SHORT SUMMARY
Before one can begin to understand the hold Star Wars has had on the American public for the past 30 years one must first have a grasp of the storyline itself. Star Wars tells the story of a young Luke Skywalker who is good natured and pure. He lives on a planet called Tatoonine which is filled with dust. Living with his aunt and uncle, Luke dreams of having a different life. He dreams often of becoming a rebel soldier. The soldiers are led by Princess Lea who is played by Carrie Fisher and she is working with her army to fight against evil forces of darkness. The evil empire is taking over planets by force and violence and destroying the freedom and lives of the innocent who inhabit those planets. The ship the Empire uses is called the Death Star which sets the stage for understanding which side each character in the movie is on.
The side of evil is led by Darth Vader and the Grand Moff Tarkin. Shortly after the story begins Luke's aunt and uncle are murdered by the evil force troops. Luke locates a message from Princess Lea in an android pleading with him to come and help rescue her people for the good of the world. To perform this task she first asks him to locate Obi-Wan Kanobi who is an old mysterious hermit who has amazing powers. His quest to find the Obi-Wan Kanobi is aided by Harrison Ford who plays a rouge who is money hungry and basically will work for whichever side wants to pay him the most. In addition to Ford's character there is also a sidekick named Chewbacca who has since been referred to across the nation as the "walking rug."
Throughout the movie this team of mismatched personalities and beings encounter many difficulties and obstacles in their search for Princess Lea and the effort to rescue her.
In the end they did rescue her and the movie went on to become a foundation for an entire new culture.
WHAT HAPPENED?
One might be hard pressed to explain what happened following the release of Star Wars. Americans have long been known to invest much of their time and energy into entertainment even going so far as to see movies a second time, but Star Wars swept the nation with such a mad craze that people were lining up to see it a dozen or more times while it was in the theaters. It was not unusual to stand in line for hours on end to get a ticket to be able to see the show (Strickler, 1997). Hundreds of thousands lined up across the nation to buy tickets for shows they had to come back at a later time to stand in line again to see the show. It was a movie that people were willing to call in sick from work to see, a movie that couples would see with each other, in groups, with kids and without. It was a movie that triggered entire cultures to band together in the loyalty and study of the movie and its meanings. Underground discussions occurred that argued whether there were hidden and underlying meanings or not, and there are still debates as to the political significance of the movie and its plot (Strickler, 1997).
With the release of the movie came the sound of "Star War Geeks," a nickname for those who lived, breathed and ate Star Wars moments and discussions. As the counter culture began to form several defining characteristics of individual members began to surface which included:
The willingness to stand in line for hours
The ability to hum the Star Wars theme song
The ability to give a minute by minute description of every fight
The ability to mimic Darth Vader's voice
Owning a light saber
THE ATTRACTION
For Americans to get totally taken in by a film the film has to offer certain elements as well as have perfect societal timing. Star Wars provided both of these elements for its audience which skyrocketed it to stardom ("Star Wars" despots vs. "Star Trek" populists (http://www.salon.com/ent/movies/feature/1999/06/15/brin_main/).
For many people the attraction was good ole fashioned science fiction during a time when the nation needed some light fun. America was just coming off of the long 13 years that it was involved in the Viet Nam conflict. Viet Nam took its toll on the American public and robbed millions of the innocence they had previously been safely encased in. The war left many feeling jaded and skeptical and to push the public even further into despair the American economy had been in a stall for years with no relief in sight ("Star Wars" despots vs. "Star Trek" populists (http://www.salon.com/ent/movies/feature/1999/06/15/brin_main/).
The public was ready for some relief from constant and relentless stress and the movie provided the perfect amount of fun with the right amount of good winning out over evil. The audience members came from all age ranges which was another part of the attraction. Mothers and fathers, sisters and brothers, grandparents and uncles could attend the movie together and then have something to talk about later. It was not so childish that it bored the adults, and it was not so mature that children would be lost in its meaning. It was a movie that provided months and years of family discussion and games that were related to the movie itself.
The very essence of the movie created the aura of what America is built on. It insisted that the side of good and light win over bad and darkness. Americans needed that message at that moment. After 13 years in Viet Nam most Americans could not vocalize why we had been there and what we had accomplished. Even those who had been blindly loyal to the cause were at a loss to describe its purpose. The economic standing of the nation was in a slump. Hundreds of thousands of American citizens were out of work, or pressed for cash and after supporting the war for more than a dozen years they resented their position. Those who had work were working longer hours for little pay and the paychecks they received barely covered the escalating inflation. All in all it was a time of great stress for Americans and the movie brought the ability to sit and relax for two hours without a care in the world.
THE OPPOSITION
While most Americans believe Star Wars was a much needed light hearted remedy for their stressful existence there are some who believe it only served to further entrench American residents into a class system that American fights so hard to admit exists. Through Star Wars some experts believe several negative messages and lessons are being provided for the public including:
Elites have an inherent right to arbitrary rule; common citizens needn't be consulted. They may only choose which elite to follow.
Good" elites should act on their subjective whims, without evidence, argument or accountability.
Any amount of sin can be forgiven if you are important enough.
True leaders are born. It's genetic. The right to rule is inherited.
Justified human emotions can turn a good person evil.
Said one published author: "That is just the beginning of a long list of "moral" lessons relentlessly pushed by "Star Wars." Lessons that starkly differentiate this saga from others that seem superficially similar, like "Star Trek ("Star Wars" despots vs. "Star Trek" populists (http://www.salon.com/ent/movies/feature/1999/06/15/brin_main/)."
There are others that believe the release of Star Wars provided an unhealthy escape for those who were stressed out by current and past events and did not want to deal with it anymore. While it is true that the movie provided an escape for those who latched on to it, there has been no evidence that it had a negative impact on lives, the way gambling, drugs or drinking would. It provided a harmless and much needed escape for millions who wanted to believe that good was still going to be the winner.
THE UPSIDE
Those who became part of the American counter culture were given new life it seemed. There were so many different ways to be involved in the Star Wars phenomena that it took on a life of its own before long. People were willing to line up for weeks to get a ticket (Dateline: 04/19/99 (http://scifi.about.com/library/starwars/bl-swcriticisms.htm).They would sit in lines together and they would get to know each other much the way families who camp a lot get to know their fellow campers. The comrade that was experienced helped set the stage for what would follow in the future. Those who were hard core Star Wars fans not only knew every single line of the movie but they could also imitate the sounds during the fights with exacting accuracy. In addition children began to talk to their parents in the now famous voice of Darth Vader when they didn't want to do chores or go to school. What made matters worse is their parents would recognize the voice because they had seen the movie as often as their children had.
SOME OF THE THINGS THAT HAVE BECOME PART OF SOCIETY TODAY
Evidence of the significance of the impact that Star Wars had on American society is still seen today. There are many sayings that come directly from the movie as well as things that can be seen which verify its impact on American society.
One of the most striking piece of evidence that Star Wars has had a generational impact on America is the fact that everyone in the nation knows what the statement, "May the force be with you" means. The statement is used universally to give someone good luck words of encouragement. If one is going on an job interview, or they are trying out for a team, or they are about to correct something that is very wrong someone invariably might say "May the force be with you." Translated from Star Wars speak it means may good vibrations and the protection of goodness assist you in your quest. This is but one of the sayings from the movie Star Wars that made its way into American society and American cultures.
A caian soc Eis ballfor" s ber w rnatila wve ofmost strong evidences that di
But I was going into Tashee station today to pick up some power convertors!" — Luke Skywalker (Mark Hamill) to his uncle Owen
Help me, Obi-Wan Kenobi. You're my only hope." — Princess Leia (Carrie Fisher) in a recorded message
It's not wise to upset a wookie." — Han Solo (Harrison Ford) to C-3PO (Anthony Daniels)
Look, Your Worshipfulness, let's get one thing straight. I take orders from just one person–me!" — Han Solo to Princess Leia
May the force be with you." — Obi-Wan Kenobi (Alec Guinness) to Luke Skywalker
Your powers are weak, old man." — Darth Vader (the voice of James Earl Jones)
You can't win, Darth. If you strike me down, I shall become more powerful than you could possibly imagine." — Obi-Wan Kenobi
TIDBITS
Theatrical release: May 25, 1977.
Estimated budget: $8.5 million.
STAR WARS was an original selection to the Library of Congress National Film Registry in 1989.
Did you know… Star Wars: A New Hope http://scifi.about.com/library/starwars/bl-triviaanhc.htm
Interesting trivia about the Star Wars movies
Actors and Characters
Babylon 5's Bruce Boxleitner stated that he auditioned for the part of Luke Skywalker.
Burt Reynolds was originally cast as Han Solo. It is rumored that he pulled out because he considered it too much of a gamble.
Other actors who were at one time or another involved with the casting of Han Solo were: Nick Nolte, Christopher Walken, and Richard Dreyfuss.
Sissy Spacek was to audition for the part of Leia, but ended up swapping scripts with Carrie Fisher.
Jodie Foster was Lucas' second choice for Princess Leia after Carrie Fisher.
Harrison Ford deliberately didn't learn his lines for the intercom conversation in the cell block, so it would sound spontaneous.
When the stormtroopers enter the room on the Death Star where C-3PO and R2-D2 are hiding, one of them "accidentally" bumps his head on the door, complete with sound effects. (Picture from A Hitchhiker's Guide to Star Wars — it's the stormtrooper on the right. This blooper appears in the Special Edition as well as the original release of the film.)
James Earl Jones supplied the voice of Darth Vader in a two hour recording session, but was not credited because he felt that he had not done enough work to get the billing. David Prowse, the actor who wore the costume in the movie, stated that he did not even know that his voice had been dubbed-over until after the movie was released, and reportedly was not happy about it.
Mark Hamill held his breath for so long during the trash compactor scene that he broke a blood vessel in his face. Subsequent shots were made from only one side.
Denis Lawson played the character Wedge Antilles in all three Star Wars movies, despite his name being spelled incorrectly in the credits as "Dennis Lawson" in Star Wars: A New Hope.
For additional information on the might-have-beens of Star Wars casting, try the Cast section of A Hitchhiker's Guide to Star Wars.)
Advertisement
Did you know… Star Wars: A New Hope
Interesting trivia about the Star Wars movies
Production
Lucas had trouble securing funding for Star Wars — most studios didn't think that people would want to go see it. Several studios passed on the film until Alan Ladd, Jr. At 20th Century Fox decided to take the risk. The film was made with a budget of about 10 million dollars.
Industrial Light and Magic, which today is the biggest special effects company in Hollywood, was created through the production of Star Wars.
The subtitle Episode IV: A New Hope did not appear in the film's opening crawl when it was first released. These were added in the later re-release to be consistent with the title crawl seen in The Empire Strikes Back.
The Director's Guild of America (DGA) didn't like the fact that there were no specific credits at the beginning of the film and requested that Lucas put credits at the beginning. Lucas refused, claiming that this would destroy the opening of his film. The DGA fined Lucas, who paid up, and promptly quit the DGA. Many other films have since used the method of having few or no credits at the beginning of the movie.
The months of long days shooting Star Wars, with George Lucas overseeing almost every detail of the film, finally caught up with him when he was hospitalized for hypertension. This experience probably contributed to his decision to hire Irvin Kershner to direct The Empire Strikes Back.
Legend has it that the Millennium Falcon was originally modeled after a hamburger with an olive next to it.
The Tatooine scenes were filmed in Tunisia. There is a town in Tunisia called "Tataouine." Some of the interiors of Luke's house were filmed in a hotel in Tunisia, but the exterior is an actual home in the village of Matmata, where caves and craters have been inhabited for a long time. (For additional information on locations of filming Star Wars, try the Tunisia section of The Star Wars Traveler.)
After the sets were constructed, Lucas went through them and had every single one of them "dirtied up." The R2-D2s were all rolled in the dirt, nicked with a saw, and kicked around a bit.
A scuba regulator was used for Darth Vader's breathing sounds.
References
Did you know… Star Wars: A New Hope http://scifi.about.com/library/starwars/bl-triviaanhc.htm
Star Wars culture, but don't let that limit you.
Dateline: 04/19/99
http://scifi.about.com/library/starwars/bl-swcriticisms.htm
Jeff Strickler; Staff Writer, Questions about 'Star Wars' films? Read on…., Minneapolis Star Tribune, 02-21-1997, pp 07E.
Star Wars" despots vs. "Star Trek" populists http://www.salon.com/ent/movies/feature/1999/06/15/brin_main
---
Are you busy and do not have time to handle your assignment? Are you scared that your paper will not make the grade? Do you have responsibilities that may hinder you from turning in your assignment on time? Are you tired and can barely handle your assignment? Are your grades inconsistent?
Whichever your reason is, it is valid! You can get professional academic help from our service at affordable rates. We have a team of professional academic writers who can handle all your assignments.
Plagiarism free papers
Timely delivery
Any deadline
Skilled, Experienced Native English Writers
Subject-relevant academic writer
Adherence to paper instructions
Ability to tackle bulk assignments
Reasonable prices
24/7 Customer Support
Get superb grades consistently
Online Academic Help With Different Subjects
Literature
Students barely have time to read. We got you! Have your literature essay or book review written without having the hassle of reading the book. You can get your literature paper custom-written for you by our literature specialists.
Finance
Do you struggle with finance? No need to torture yourself if finance is not your cup of tea. You can order your finance paper from our academic writing service and get 100% original work from competent finance experts.
Computer science
Computer science is a tough subject. Fortunately, our computer science experts are up to the match. No need to stress and have sleepless nights. Our academic writers will tackle all your computer science assignments and deliver them on time. Let us handle all your python, java, ruby, JavaScript, php , C+ assignments!
Psychology
While psychology may be an interesting subject, you may lack sufficient time to handle your assignments. Don't despair; by using our academic writing service, you can be assured of perfect grades. Moreover, your grades will be consistent.
Engineering
Engineering is quite a demanding subject. Students face a lot of pressure and barely have enough time to do what they love to do. Our academic writing service got you covered! Our engineering specialists follow the paper instructions and ensure timely delivery of the paper.
Nursing
In the nursing course, you may have difficulties with literature reviews, annotated bibliographies, critical essays, and other assignments. Our nursing assignment writers will offer you professional nursing paper help at low prices.
Sociology
Truth be told, sociology papers can be quite exhausting. Our academic writing service relieves you of fatigue, pressure, and stress. You can relax and have peace of mind as our academic writers handle your sociology assignment.
Business
We take pride in having some of the best business writers in the industry. Our business writers have a lot of experience in the field. They are reliable, and you can be assured of a high-grade paper. They are able to handle business papers of any subject, length, deadline, and difficulty!
Statistics
We boast of having some of the most experienced statistics experts in the industry. Our statistics experts have diverse skills, expertise, and knowledge to handle any kind of assignment. They have access to all kinds of software to get your assignment done.
Law
Writing a law essay may prove to be an insurmountable obstacle, especially when you need to know the peculiarities of the legislative framework. Take advantage of our top-notch law specialists and get superb grades and 100% satisfaction.
What discipline/subjects do you deal in?
We have highlighted some of the most popular subjects we handle above. Those are just a tip of the iceberg. We deal in all academic disciplines since our writers are as diverse. They have been drawn from across all disciplines, and orders are assigned to those writers believed to be the best in the field. In a nutshell, there is no task we cannot handle; all you need to do is place your order with us. As long as your instructions are clear, just trust we shall deliver irrespective of the discipline.
Are your writers competent enough to handle my paper?
Our essay writers are graduates with bachelor's, masters, Ph.D., and doctorate degrees in various subjects. The minimum requirement to be an essay writer with our essay writing service is to have a college degree. All our academic writers have a minimum of two years of academic writing. We have a stringent recruitment process to ensure that we get only the most competent essay writers in the industry. We also ensure that the writers are handsomely compensated for their value. The majority of our writers are native English speakers. As such, the fluency of language and grammar is impeccable.
What if I don't like the paper?
There is a very low likelihood that you won't like the paper.
Reasons being:
When assigning your order, we match the paper's discipline with the writer's field/specialization. Since all our writers are graduates, we match the paper's subject with the field the writer studied. For instance, if it's a nursing paper, only a nursing graduate and writer will handle it. Furthermore, all our writers have academic writing experience and top-notch research skills.
We have a quality assurance that reviews the paper before it gets to you. As such, we ensure that you get a paper that meets the required standard and will most definitely make the grade.
In the event that you don't like your paper:
The writer will revise the paper up to your pleasing. You have unlimited revisions. You simply need to highlight what specifically you don't like about the paper, and the writer will make the amendments. The paper will be revised until you are satisfied. Revisions are free of charge
We will have a different writer write the paper from scratch.
Last resort, if the above does not work, we will refund your money.
Will the professor find out I didn't write the paper myself?
Not at all. All papers are written from scratch. There is no way your tutor or instructor will realize that you did not write the paper yourself. In fact, we recommend using our assignment help services for consistent results.
What if the paper is plagiarized?
We check all papers for plagiarism before we submit them. We use powerful plagiarism checking software such as SafeAssign, LopesWrite, and Turnitin. We also upload the plagiarism report so that you can review it. We understand that plagiarism is academic suicide. We would not take the risk of submitting plagiarized work and jeopardize your academic journey. Furthermore, we do not sell or use prewritten papers, and each paper is written from scratch.
When will I get my paper?
You determine when you get the paper by setting the deadline when placing the order. All papers are delivered within the deadline. We are well aware that we operate in a time-sensitive industry. As such, we have laid out strategies to ensure that the client receives the paper on time and they never miss the deadline. We understand that papers that are submitted late have some points deducted. We do not want you to miss any points due to late submission. We work on beating deadlines by huge margins in order to ensure that you have ample time to review the paper before you submit it.
Will anyone find out that I used your services?
We have a privacy and confidentiality policy that guides our work. We NEVER share any customer information with third parties. Noone will ever know that you used our assignment help services. It's only between you and us. We are bound by our policies to protect the customer's identity and information. All your information, such as your names, phone number, email, order information, and so on, are protected. We have robust security systems that ensure that your data is protected. Hacking our systems is close to impossible, and it has never happened.
How our Assignment  Help Service Works
You fill all the paper instructions in the order form. Make sure you include all the helpful materials so that our academic writers can deliver the perfect paper. It will also help to eliminate unnecessary revisions.
2.      Pay for the order
Proceed to pay for the paper so that it can be assigned to one of our expert academic writers. The paper subject is matched with the writer's area of specialization.
3.      Track the progress
You communicate with the writer and know about the progress of the paper. The client can ask the writer for drafts of the paper. The client can upload extra material and include additional instructions from the lecturer. Receive a paper.
4.      Download the paper
The paper is sent to your email and uploaded to your personal account. You also get a plagiarism report attached to your paper.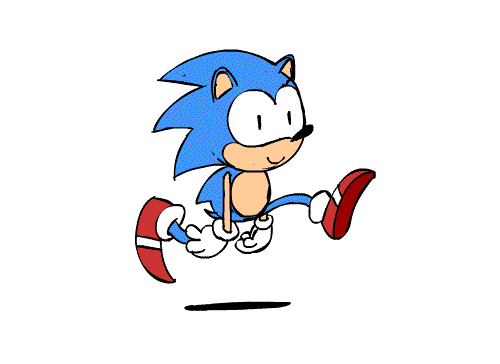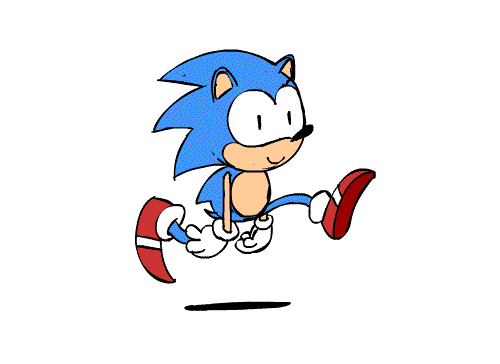 PLACE THIS ORDER OR A SIMILAR ORDER WITH US TODAY!!!
---