Routine Shaving of the Surgical Site
Select a preoperative procedure (e.g., routine shaving of the surgical site) that you would commonly find on a surgical floor.
Describe the process or procedure you have chosen and why you think it needs change.
The process which I have chosen for surgical floor is routine shaving of the surgical site and I think it needs change because patients going through surgery are required to remove hair from the site of the cut. This is considered to reduce the chance of the surgical site becoming infected (National Collaborating Centre for Women's and Children's Health, 2008). Shaving, clipping the hair and using a cream which dissolves the hair are some of the different methods available to remove hair. And these are important because clinically, care plans offer a way to plan and communicate appropriate patient care.
A2. Based on your initial investigation of the situation, do the following:
Explain who determined the basis for the practice?
Major changes in American society and the health care area will offer professional extra ordinary opportunities for professional growth. Nurses can greater improve their chances of success by becoming aware of and preparing for the major changes.
2. Explain the rationale for making the decision for the procedure?
The prevention of surgical site infections encompasses careful operative techniques, different preventive measures with the purpose to neutralize the threat of bacterial, viral and fungal contamination, suitable preoperative antibiotics, environment in the operating room, and the patient's endogenous skin flora. Multiple factors such as patient variables (illness and overall health status), patient care variables (use of antibiotics), level of nursing education etc. (Collins, n.d.) Shaving the surgical site increases the rate of surgical site infection and particularly when it is done earlier than immediately prior to the operation.
3. Explain why the practice is performed this way?
Different organizations have focused on improving surgical care by reducing the complexities and difficulties. The Surgical Care Improvement Project (SCIP) a national quality partnership of organizations focused on improving surgical care by significantly reducing surgical complications has developed recommendations for hair removal methods that can help reduce the occurrence of surgical site infections, a complication that develops in 2% to 5% of operated patients each year.
Appropriate removal of hair does help prevent surgical site infections. Shaving has traditionally been the most common method used to prepare the skin before surgery. But the best method of removing hair is debatable.
Razors can rapidly remove hair from the surgical field, but may result in small cuts and abrasions. This minor skin damage can provide an area where bacteria flora can multiply and potentially infect the surgical incision site.
An alternative to using razors is powered surgical clippers. Clippers mechanically trim the hairs close to the skin, effectively removing it from the field, and avoid the skin trauma caused by the sharp blade of a razor. A study of open heart surgery patients showed a significant decrease in deep infections in individuals whose hair was removed by clippers compared to those whose hair removal was done with a razor. Reviews of other randomized controlled trials have confirmed this finding. When hair needs to be removed, it should be clipped instead of shaved.
Using depilatories creams that remove the hair from the surgical site via a chemical, rather than a mechanical, action may be even more effective in lowering infection rates. Although depilatory creams are easy to apply and avoid mechanical trauma to the skin, they are costly and may generate a sensitivity reaction at the surgical site.
A3.Conduct a review of the literature concerning the procedure you have chosen:
Background
Surgical site infections (SSIs) are common surgical complications that can be prevented with antibiotic prophylaxis. Research shows poor adherence to guidelines for this practice. We conducted a scoping review to identify factors or interventions that influence antibiotic prophylaxis administration.
Methods
Shaving has traditionally been the most common method used to prepare the skin before surgery. Razors can rapidly remove hair from the surgical field, but may result in small cuts and abrasions. This minor skin damage can provide an area where bacteria flora can multiply and potentially infect the surgical incision site. Clippers mechanically trim the hairs close to the skin, effectively removing it from the field, and avoid the skin trauma caused by the sharp blade of a razor. Using depilatories — creams that remove the hair from the surgical site via a chemical, rather than a mechanical, action — may be even more effective in lowering infection rates.
Results
Nineteen of 192 studies met the eligibility criteria. Seven studies investigated predictors of appropriate antibiotic use through descriptive or exploratory means. Twelve evaluated adherence to antibiotic prophylaxis recommendations by comparing patient cohorts before and after the introduction of quality-improvement strategies. Individual knowledge, attitudes, beliefs and practice; team communication and allocation of responsibilities; and institutional support for promoting and monitoring practice appear to influence practice.
Conclusion
Larger and multisite studies included in our review favor implementation of multidisciplinary pathways, individualized performance data and written or computerized order sets as quality-improvement strategies, but further research is warranted to more rigorously evaluate the effectiveness of these strategies on antibiotic prophylaxis practice.
A4.Explain (suggested length 1/2-page) what the clinical implications of this practice might be, based on your review of the literature.
Preventing the development of a surgical site infection is a goal of every member of the perioperative team. The Perioperative Nursing Data Set (PNDS) includes, "The patient is free from signs and symptoms of infection" as one of the expected perioperative patient outcomes. For the surgical patient, there are numerous factors that may increase his/her risk for the development of a surgical site infection (SSI). One area that has gained increased recognition in recent years is that of preoperative hair removal. While once accepted as the standard of practice for the majority of surgical procedures, hair removal is now being reconsidered with regard to research findings. This study guide will review the impact of surgical site infections (SSIs) and the role of preoperative hair removal as an infection prevention strategy.
Surgical site infections remain a significant source of patient morbidity and mortality, extended hospital stays, and increased healthcare costs. In the United States, of the estimated 27 million patients who undergo surgical procedures annually, approximately 500,000 will suffer an SSI; additionally, 10,000 deaths are associated with SSIs on an annual basis.2 SSIs are the third most frequently reported healthcare-associated infection (HAI), accounting for 14% to 16% of all HAIs among hospitalized patients.3 Surgical site infections may result in as many as 3.7 million extra hospital days and increased health care costs of more than $1.6 billion per year.4 An estimated 40% to 60% of SSIs are preventable. By implementing projects to reduce SSIs, hospitals could recognize a savings of $3,152 and a reduction in extended length of stay by seven days for each patient who avoids an infection.
A5. Discuss (suggested length 1/2-page) whether the procedure could be done better, more efficiently, or more cost-effectively.
Process improvements should be driven by the data outcomes. Stratification is important to enable the appropriate analysis of the data, recognize trends, and focus efforts on meaningful improvement activities.
1. Pre-op Showering and Nasal Decolonization:
If a pre-op program consisting of showering and nasal decolonization is not in place, one should be implemented to reduce SSI rates, particularly in the presence of Staphylococcus aurous as the predominant causative organisms. If these programs are in place, compliance with pre-op showering and nasal decolonization should be monitored and results should be reviewed for performance improvement opportunities.
2. Antibiotic Prophylaxis
Deficiencies in any of these areas should be noted in the analysis and the processes evaluated for improvement opportunities.
3. Hair Removal:
The hair removal methodology should be reviewed with the OR staff. The timing of the hair removal, removal with the use of clippers vs. razors, and where the removal is performed (i.e., in a pre-op location vs. The OR) are important processes that must be reviewed and changed when necessary to meet current standards.
4. Glucose Control:
Compliance with the SCIP standards for glucose control should be monitored and appropriate action taken as needed.
5. Surgical Skin Antisepsis:
The type of skin antisepsis products utilized by the surgical team and the prepping technique should be observed to assess opportunities for improvement. The proper application method is an important step in reducing the microbial count to prevent endogenous sources of wound contamination.
6. Flash Sterilization:
Instruments flashed during a surgical procedure must be avoided whenever possible, whereas the risk of contamination to the sterile field upon the delivery of the instrument to the field is high. Therefore, the use of flashed instruments, including the type of procedure and reasons for flashing, should be monitored. Containers used for flashing should be closed to prevent contamination, regardless of the proximity of the autoclave
7. Aseptic Technique:
Observing aseptic technique while cases are in progress will provide an excellent opportunity for the trained preventions to identify areas for potential improvements. The lack of adherence to the principles of aseptic technique, which include traffic patterns, maintaining the sterile field, proper wearing of surgical attire, etc., are all potential contributors to exogenous sources of wound contamination.
8. Surgical Technique:
Observing surgeons' practices that are known, and comparing them to those of surgeons with higher rates, may be helpful in determining opportunities for improvements.
9. Post-op Dressings:
All placements and use of dressings should be monitored. Dressing should be applied directly after skin closure and prior to drape removal, utilizing strict aseptic technique, and should not be removed unless there is excessive drainage or they become dirty or damaged. Infections do not typically occur on post-op day one or two. Therefore, leaving the dressing intact for a minimum of one to two days will promote healing, and prevent contamination and disruption of the moist healing environment.
A6. Discuss (suggested length 1/2-page) how you would involve key stakeholders in the decision to change this procedure or comply with a proposed change.
Despite the existing and emerging research related to preoperative hair removal, effecting a change in practice may still be a challenge. However, some healthcare facilities have been successful in eliminating preoperative shaving. Key strategies for changing practice regarding appropriate hair removal include:
• Remove all razors from operating suites and surrounding patient support areas, or eliminate razors from surgical prep kits;
• Institute a policy to avoid shaving surgical sites, or if hair removal is necessary, perform hair removal only with clippers right before surgery;
• Gain support from chief of surgery;
• Send letters to surgeons and staff regarding the change from razors to clippers, including a timeline;
• Institute the placement of electric clippers throughout the areas where hair removal is likely to occur;
• Educate surgeons and clinical staff on appropriate hair removal techniques, and purchasing personnel on appropriate supplies;
• Implement "No Shave Zone" posters throughout the hospital;
• Standardize documentation of hair removal technique in the preoperative/operative record to include "no hair removal, clipper, depilatory," eliminating the razor/shaving option; and • Educate patients to not shave the surgical site before surgery or develop patient education materials on proper hair removal.
SECTION B
B. Write an essay (suggested length 2 pages) in which you:
B1. Discuss the difficulties in translating what you have identified in the research into practice.
Any new knowledge is put into practice by passing through 3 stages: awareness, acceptance and adoption. However, it focuses more on the first two stages of translation of theory ie. awareness and acceptance (Green and Seifert). This opinion is enforced by many other writers who believe that theory can be understood in a better way when it is put to practice (Graham, RN and Harrison). Research is the science which demonstrates the difference of the knowledge which is accepted from how it is adopted. The accepted "declarative" knowledge is attained through lectures, readings and discussions. On the other hand, the procedural knowledge is the one which is being acted upon by the health care institutes. There could be several types of difficulties that can block the way of this translational procedure. Through research it was learnt that for translation of process, there is a vote of confidence required from stakeholders. Educating the patients is a long process. The staff has to adapt to the new procedure, and change is not always welcome. Early feedback on declarative stage
1. Practice in early stages
2. Deliberate practice when procedural knowledge is not refined
B2. Discuss the possible barriers you could encounter in attempting to institute a change in procedure, based on your evidence-based study.
The problem of translating research into practice has come sharply into focus over the past several years. Many evidence-based practice guidelines have been developed over the last decade with the aim of improving the use of interventions of proven benefit for patient-oriented outcomes. A wide variety of individual interventions has been attempted, including at least 6 categories identified by Eisenberg. Education, positive or negative feedback, positive or negative incentives, and administrative regulations and sanctions. However, the generally very modest effects these methods have achieved
3 have led to widespread agreement that physicians and health care systems simply do not put new knowledge about how to improve our patients' outcomes into practice nearly quickly enough.
B3. Identify at least two strategies that you and your team could use to overcome these barriers to change.
Translation of research into clinical practice is often conceptualized as proceeding from awareness through acceptance to adoption.
Educational methods, such as disseminating practice guidelines and continuing medical education, clearly aim at awareness and acceptance. But although there has been a great deal of research identifying factors that affect adoption, there is little understanding of how adoption actually takes place.
B4. Explain how you can apply your findings to guide the implementation of improvements to the procedure.
The physician begins with a great deal of prior knowledge, and it is into this well-oiled machinery that the physician attempts to integrate new evidence from a journal report, continuing education course, or practice guideline. For example, consider the guideline that "congestive heart failure patients should be evaluated for use of beta-blockers." An expert physician may be aware of this recommendation and may wholeheartedly accept it as good practice, but may still fail to adopt it when they happen to see an elderly patient in the clinic who could benefit from beta-blockade. Knowledge of evidence can remain separate from, and not integrated into, the physician's extensive database of procedures that guides their decisions and actions.
Works Cited
Collins, A.S. (n.d.). Preventing Health Care – Associated Infections. Retrieved October 30, 2012, from National Center for Biotechnology: http://www.ncbi.nlm.nih.gov/books/NBK2683/
Graham, I.D., RN, J.L., Harrison, M.B., Straus, S.E., Tetroe, J., RN, W.C., et al. (2006). Lost in knowledge translation: Time for a map? Journal of Continuing Education in the Health Professions, 13-24.
Green, L.A., & Seifert, C.M. (2005). Translation of Reserch into Practice: Why we can't "Just Do It." PubMed, 541-545.
National Collaborating Centre for Women's and Children's Health. (2008, October). Surgical Site Infection: Prevention and Treatment of Surgical Site Infection. Retrieved October 29, 2012, from Nice.org.uk: http://www.nice.org.uk/nicemedia/pdf/CG74FullGuideline.pdf
---
Are you busy and do not have time to handle your assignment? Are you scared that your paper will not make the grade? Do you have responsibilities that may hinder you from turning in your assignment on time? Are you tired and can barely handle your assignment? Are your grades inconsistent?
Whichever your reason is, it is valid! You can get professional academic help from our service at affordable rates. We have a team of professional academic writers who can handle all your assignments.
Plagiarism free papers
Timely delivery
Any deadline
Skilled, Experienced Native English Writers
Subject-relevant academic writer
Adherence to paper instructions
Ability to tackle bulk assignments
Reasonable prices
24/7 Customer Support
Get superb grades consistently
Online Academic Help With Different Subjects
Literature
Students barely have time to read. We got you! Have your literature essay or book review written without having the hassle of reading the book. You can get your literature paper custom-written for you by our literature specialists.
Finance
Do you struggle with finance? No need to torture yourself if finance is not your cup of tea. You can order your finance paper from our academic writing service and get 100% original work from competent finance experts.
Computer science
Computer science is a tough subject. Fortunately, our computer science experts are up to the match. No need to stress and have sleepless nights. Our academic writers will tackle all your computer science assignments and deliver them on time. Let us handle all your python, java, ruby, JavaScript, php , C+ assignments!
Psychology
While psychology may be an interesting subject, you may lack sufficient time to handle your assignments. Don't despair; by using our academic writing service, you can be assured of perfect grades. Moreover, your grades will be consistent.
Engineering
Engineering is quite a demanding subject. Students face a lot of pressure and barely have enough time to do what they love to do. Our academic writing service got you covered! Our engineering specialists follow the paper instructions and ensure timely delivery of the paper.
Nursing
In the nursing course, you may have difficulties with literature reviews, annotated bibliographies, critical essays, and other assignments. Our nursing assignment writers will offer you professional nursing paper help at low prices.
Sociology
Truth be told, sociology papers can be quite exhausting. Our academic writing service relieves you of fatigue, pressure, and stress. You can relax and have peace of mind as our academic writers handle your sociology assignment.
Business
We take pride in having some of the best business writers in the industry. Our business writers have a lot of experience in the field. They are reliable, and you can be assured of a high-grade paper. They are able to handle business papers of any subject, length, deadline, and difficulty!
Statistics
We boast of having some of the most experienced statistics experts in the industry. Our statistics experts have diverse skills, expertise, and knowledge to handle any kind of assignment. They have access to all kinds of software to get your assignment done.
Law
Writing a law essay may prove to be an insurmountable obstacle, especially when you need to know the peculiarities of the legislative framework. Take advantage of our top-notch law specialists and get superb grades and 100% satisfaction.
What discipline/subjects do you deal in?
We have highlighted some of the most popular subjects we handle above. Those are just a tip of the iceberg. We deal in all academic disciplines since our writers are as diverse. They have been drawn from across all disciplines, and orders are assigned to those writers believed to be the best in the field. In a nutshell, there is no task we cannot handle; all you need to do is place your order with us. As long as your instructions are clear, just trust we shall deliver irrespective of the discipline.
Are your writers competent enough to handle my paper?
Our essay writers are graduates with bachelor's, masters, Ph.D., and doctorate degrees in various subjects. The minimum requirement to be an essay writer with our essay writing service is to have a college degree. All our academic writers have a minimum of two years of academic writing. We have a stringent recruitment process to ensure that we get only the most competent essay writers in the industry. We also ensure that the writers are handsomely compensated for their value. The majority of our writers are native English speakers. As such, the fluency of language and grammar is impeccable.
What if I don't like the paper?
There is a very low likelihood that you won't like the paper.
Reasons being:
When assigning your order, we match the paper's discipline with the writer's field/specialization. Since all our writers are graduates, we match the paper's subject with the field the writer studied. For instance, if it's a nursing paper, only a nursing graduate and writer will handle it. Furthermore, all our writers have academic writing experience and top-notch research skills.
We have a quality assurance that reviews the paper before it gets to you. As such, we ensure that you get a paper that meets the required standard and will most definitely make the grade.
In the event that you don't like your paper:
The writer will revise the paper up to your pleasing. You have unlimited revisions. You simply need to highlight what specifically you don't like about the paper, and the writer will make the amendments. The paper will be revised until you are satisfied. Revisions are free of charge
We will have a different writer write the paper from scratch.
Last resort, if the above does not work, we will refund your money.
Will the professor find out I didn't write the paper myself?
Not at all. All papers are written from scratch. There is no way your tutor or instructor will realize that you did not write the paper yourself. In fact, we recommend using our assignment help services for consistent results.
What if the paper is plagiarized?
We check all papers for plagiarism before we submit them. We use powerful plagiarism checking software such as SafeAssign, LopesWrite, and Turnitin. We also upload the plagiarism report so that you can review it. We understand that plagiarism is academic suicide. We would not take the risk of submitting plagiarized work and jeopardize your academic journey. Furthermore, we do not sell or use prewritten papers, and each paper is written from scratch.
When will I get my paper?
You determine when you get the paper by setting the deadline when placing the order. All papers are delivered within the deadline. We are well aware that we operate in a time-sensitive industry. As such, we have laid out strategies to ensure that the client receives the paper on time and they never miss the deadline. We understand that papers that are submitted late have some points deducted. We do not want you to miss any points due to late submission. We work on beating deadlines by huge margins in order to ensure that you have ample time to review the paper before you submit it.
Will anyone find out that I used your services?
We have a privacy and confidentiality policy that guides our work. We NEVER share any customer information with third parties. Noone will ever know that you used our assignment help services. It's only between you and us. We are bound by our policies to protect the customer's identity and information. All your information, such as your names, phone number, email, order information, and so on, are protected. We have robust security systems that ensure that your data is protected. Hacking our systems is close to impossible, and it has never happened.
How our Assignment  Help Service Works
You fill all the paper instructions in the order form. Make sure you include all the helpful materials so that our academic writers can deliver the perfect paper. It will also help to eliminate unnecessary revisions.
2.      Pay for the order
Proceed to pay for the paper so that it can be assigned to one of our expert academic writers. The paper subject is matched with the writer's area of specialization.
3.      Track the progress
You communicate with the writer and know about the progress of the paper. The client can ask the writer for drafts of the paper. The client can upload extra material and include additional instructions from the lecturer. Receive a paper.
4.      Download the paper
The paper is sent to your email and uploaded to your personal account. You also get a plagiarism report attached to your paper.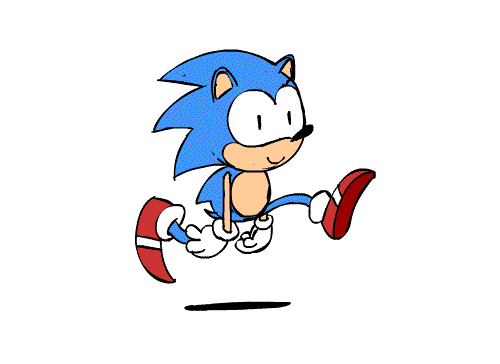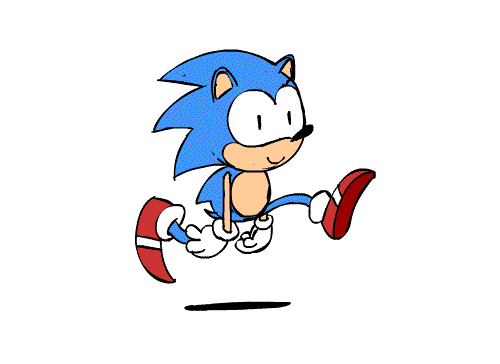 PLACE THIS ORDER OR A SIMILAR ORDER WITH US TODAY!!!
---