Psychological Parameters of Impulse Buying
Personality — Impulse Buying
Defining the Psychological Parameters of Impulse Buying
Impulse buying (IB) represents unplanned, impulsive purchases that make little economic sense. The occasional, inexpensive impulsive purchase may do little harm and may even be healthy, but a pattern of chronic IB can lead to financial ruin. For this reason, understanding the psychological precursors for IB will be important for the creation of effective interventions. Towards this goal, the psychological states that predict IB behaviors were examined. In addition to the cognitive and affective domains included in the Impulse Buying Tendency Scale (IBTS), this study includes for the first time an analysis of the relationship between IB and the two most relevant time perspective domains of future-oriented and present-hedonistic-oriented from the Zimbardo Time Perspective Instrument (ZTPI). In addition, six questions were incorporated into the questionnaire to assess a consumer's perspective on IB consequences that constituted the Impulse Buying Consequences Scale (IBCS). Based on the data presented here there is a strong negative interaction between future-orientation and the IBTS affective and cognitive domains, and a strong positive interaction between present-hedonistic-orientation and the IBTS domains; however, the interaction between time perspectives and IB consequences was weakly significant for future-oriented only. When consequences were tested for a significant interaction with the IB affective and cognitive domains, a strong positive relationship was discovered. These findings provide empirical support for targeting time perspectives and IB consequences in IB interventions, since these factors would likely be modifiable.
Defining the Psychological Parameters of Impulse Buying
Impulse buying (IB) has been defined as purchasing behavior that is sudden, unplanned (Silvera, Lavack, & Kropp, 2008), and non-rational (Verplanken & Herabadi, 2001). The purpose of IB is believed to be primarily hedonistic, not unlike the habit of consuming alcohol to find relief from negative psychological states (Silvera et al., 2008). Although there may be a utilitarian aspect to the items purchased, the motivation is emotional rather than functional. For example, making a spontaneous purchase as a self-reward can trigger positive feelings, including excitement, pleasure, and elation (Silvera et al., 2008); however, the timing of the emotional 'reward' for engaging in IB behavior can anticipate, coincide with, or follow the purchase (Verplanken & Herabadi, 2001). Since impulsivity and cognitive tendencies are influenced by an individual's personality, personality traits can determine to some extent the prevalence and severity of IB within a population.
The seemingly simple association between IB, impulsivity, negative cognitive states, and the expectation of a positive affective state, belies the complexity of these relationships. For example, Silvera and colleagues (2008) found evidence to support an IB model with two dimensions: affective and cognitive. In the former, negative affect and perceived societal expectations were strongly associated with IB, but only weakly associated with self-esteem. By comparison, IB driven by cognitive factors was only weakly associated with negative affect, societal expectations, and satisfaction with life. These findings suggest IB behaviors are primarily driven by negative affective states and the need to meet perceived societal expectations, a finding that does not fit well within traditional models of consumer behavior such as reasoned action.
The findings of Silvera et al. (2008) are consistent with the results of an earlier study that found several personality traits were strong predictors of IB. Verplanken and Herabadi (2001) developed the Impulse Buying Tendency Scale (IBTS) and together with the Five-Factor Personality Inventory (FFPI), studied the relationship between IB and personality traits on a sample of consumers. The cognitive domain 'need for structure' and 'reliance on an evaluative process' was inversely correlated with IB, while the affective domain factor 'action-orientated' was positively correlated. The overall IBTS score however, revealed that only the affective domain of 'action-oriented' was significantly correlated with IB. In other words, some affective and cognitive factors tended to interact in ways that negated the respective impact on IB.
In terms of the Big Five personality traits, only extroverted, conscientiousness, and openness to experience were predictive of IB (Verplanken & Herabadi, 2001). When these results were stratified into the cognitive and affective domains, both contributed to extraverted, but only cognitive contributed to conscientiousness and affective to openness to experiences. When the results of both experiments are considered together it becomes apparent that personality traits can function as strong predictors of IB tendencies. In contrast to the findings of Silvera et al. (2008), however, these results provide convincing evidence of a cognitive contribution to IB.
In light of the affective and cognitive contributions to IB behaviors and the proposed contribution of time perspectives to affect, cognition, and emotion (reviewed by Zimbardo & Boyd, 1999), it makes sense to investigate whether a person's time perspective influences IB. Zimbardo and Boyd's (1999) time perspective model contains two domains: (1) an orientation to past and/or future experiences/expectations and (2) a continuum between the two extremes of reasoned decisions to impulsive actions. After discovering significant associations between time perspectives on the one hand, and personality, affective, and situational factors on the other, Zimbardo and Boyd (1999) concluded that a behavioral outcome will depend on the relative contributions of these three domains to an individual's time perspective. The most obvious finding was a controlling future orientation in college students striving for high levels of academic performance, which was experienced as time pressure.
In support of Zimbardo and Boyd's (1999) findings, felt time pressure and IB were strong positive predictors of retail purchases by passengers transiting through an airport in Taiwan (Lini & Chen, 2013). The authors of this study examined luxury, travel, dining, and recreational items, but not the relationship between time pressure and IB; however, the data reveal that IB and time pressure are essentially identical predictors of passenger retail behavior. If the retail store provided a comfortable, welcoming shopping experience, the relationship between IB/time pressure and luxury/travel items was reversed, while the relationship between IB/time pressure and dining/recreational items was abolished. One possible conclusion from this data is that time pressured, IB-prone passengers tend to spend their money in less-friendly and unwelcoming retail establishments in airports.
The Current Study
To better understand the relationship between IB, time perspectives, affect, and cognition, the IBTS (Verplanken & Herabadi, 2001) and two subscales from the Zimbardo Time Perspective Inventory (ZTPI) (Zimbardo & Boyd, 1999) will be used to evaluate the shopping behaviors of adult shoppers. Based on the literature discussed above, we expect that time perspectives will be a significant predictor of IB prevalence; however, the predictive power of affective states should be much stronger than cognitive. This study will also introduce the concept of consequences and its relation to IB. We predict that consequences will be a significant predictor of IB behavior.
Methods
Participants
A sample of 400 adults between the ages of 18 and 63 (M = 24.77, SD = 8.10) were surveyed. The sample was gender skewed with 334 women (83.5%).
Measures
A combined self-report questionnaire was developed, which incorporated the IBTS and the two ZTPI subdomains future-orientation and present-hedonistic-orientation. In addition, six questions were added to the survey to evaluate the consequences of IB behavior. This was called the Impulse Buying Consequences Scale (IBCS) and utilized a 4-point Likert scale (does not apply to me, applies to me to some degree or some of the time, applies to me a considerable degree or a good part of the time, applies to me very much or most of the time). A higher IBCS score indicates more severe consequences.
The IBTS developed by Verplanken and Herabadi (2001) has 20-items distributed evenly between the cognitive and affective domains. The cognitive subscale questions are presented to the study participant prior to the affective and answers are based on a 5-point Likert scale (strongly disagree, disagree, neutral, agree, strongly agree). Incorporating the IBTS into the combined questionnaire required reverse-coding of items 1, 2, 4-8, and 14, with a higher score indicating a greater tendency for IB.
The two ZTPI subscales incorporated into the combined questionnaire, future-orientation and present-hedonistic-orientation, consisted of 10 and 19 items, respectively. The questions relied on a 5-point Likert scale, from very uncharacteristic to very characteristic. Total scores for each domain were reported independently.
Results
The scores for each of the domains within the combined questionnaire are reported individually (Table 1). For the ZTPI subdomain of future-orientation the average score was 35.00 (SD = 6.57), within a possible range of 10 to 50. The average score obtained for the ZPTI subdomain present-hedonistic-orientation was 55.23 (SD = 11.58), within a possible range of 19 to 95. The cognitive and affective average scores for the IBTS were 27.78 (SD = 7.25) and 29.72 (SD = 7.18), respectively, with a possible range of 10 to 50. The consequences domain had a possible range of 0 to 18 and the average score was 4.00 (SD = 3.76).
Table 1.
Descriptive statistics for time perspective and IB domains
Mean
Standard Deviation
Possible Range
Future-Oriented
35.00
6.57
10 — 50
Present-Hedonistic-Oriented
55.23
11.58
19 — 95
Cognitive IB
27.78
7.25
10 — 50
Affective IB
29.72
7.18
10 — 50
IB Consequences
4.00
3.76
0 — 18
The potential relationships between the time perspective domains and impulse buying were tested using Pearson's correlation (Table 2). Future- and hedonistic-orientation was negatively and positively associated, respectively, with cognitive and affective IB. All correlations were significant (p < .01). This finding provides support for our prediction that IB and time perspectives interact in a meaningful way, except for the lack of measurable difference between the relative importance of cognition and affect. By comparison, the domain of consequences was negatively correlated with future-orientation only [r (398) = -.13, p < .01]. When the correlation between IB and consequences were evaluated separately from time perspective (Table 3), a significant positive association was found for both cognition [r (398) = .32, p < .01] and affect [r (398) = .52, p < .01]. This result supports our predictions and may even provide some support for our prediction that affective states is a stronger predictor of IB than cognitive.
Table 2.
Correlation between IB domains and time perspective domains
Cognitive IB
Affective IB
Consequences
Future-Oriented
-0.31**
-0.24**
-0.13**
Present-Hedonistic-Oriented
0.29**
0.28**
0.08
** p < .01
Table 3.
Correlation between the IB domains of affective, cognitive, and consequences
Cognitive IB
Affective IB
Consequences
0.32**
0.52**
** p < .01
Discussion
The findings presented here reveal future-orientation is strongly and negatively associated with cognitive and affective motivations for an IB tendency, while a present-hedonistic-orientation is a strong, positive predictor. The correlations for these four relationships were very close to one another, which suggest no single time perspective domain was controlling. Based on the findings of Zimbardo and Boyd (1999) a future-orientated person tends to be preoccupied by time, or the lack thereof, whereas a present-hedonistic-oriented person tends to purposely avoid wearing a wrist watch. If a conscientious personality encompasses persons who are future-oriented (Zimbardo & Boyd, 1999), then this result agrees with Verplanken and Herabadi's (2001) findings revealing a strong, negative correlation between conscientiousness and cognitive IB.
Verplanken and Herabadi (2001) did not find a significant relationship between affective IB and conscientiousness, which seems to suggest that conscientious people are not susceptible to IB emotional triggers. The correlation coefficients presented here for future-oriented are slightly different, a result that may be consistent our prediction that affective factors are stronger predictors of IB than cognitive, but it is unclear whether this difference is significant. With respect to the findings of Silvera et al. (2008), who found an action-oriented personality was the only trait predictive of IB overall, the compulsiveness typically associated with conscientious personalities could be considered an action- and thus future-oriented trait. If the findings of Verplanken and Herabadi (2001) and Silvera et al. (2008) are combined, then the results presented here a partially consistent. These findings add to the IB research literature by establishing a significant association between time perspectives and IB tendency, in addition to providing empirical support for the strong relationship between time pressure and IB evident in the data presented by Lin and Chen (2013). This is important because an effective IB intervention will depend on the identification and characterization of the modifiable factors that contribute to IB prevalence and time perspectives would be a good interventional candidate.
By comparison, the relationship between the domain of consequences and the two time perspective domains was relatively weak and significant only for future-orientation. This finding suggests that time perspectives may not have a direct or significant interactions with the imagined and experienced consequences of IB. When the relationship between consequences and cognitive and affective IB motivations were examined separately, the data revealed a strong, positive, and asymmetric interaction. Based on the correlation coefficients (Table 3), affective motivations were a stronger predictor of consequences than cognitive. This result is consistent with the findings of Silvera et al. (2008) and Verplanken and Herabadi (2001), who revealed that affective factors tended to be a better predictor of IB than cognitive factors.
There are several limitations to the study's findings. The contributions of age and gender were not evaluated, so the correlation coefficients presented in tables 2 and 3 represent raw values. These demographic variables were found to be significant predictors of IB by Verplanken and Herabadi (2001), Silvera et al. (2008), and Lin and Chen (2013), while Zimbardo and Boyd (1999) found age and gender biases among the time perspective domains they investigated.
Future studies will attempt to address the limitations of this study and further delineate the boundaries of the findings presented here. A more comprehensive evaluation of the demographic variables for the study population will provide greater insight into the fixed factors that contribute to IB. This would include age, gender, ethnicity, socioeconomic status, and academic achievement. A more comprehensive identification of the fixed factors would then help define contributions from modifiable factors, such as affect and time-perspectives. If successful, the findings could inform interventions designed to reduce or prevent IB.
References
Lin, Y.H. & Chen, C.F. (2013). Passengers' shopping motivations and commercial activities at airports — The moderating effects of time pressure and impulse buying tendency. Tourism Management, 36, 426-34.
Silvera, DH, Lavack, A.M., & Kropp, F. (2008). Impulse buying: The role of affect, social influence, and subjective well-being. Journal of Consumer Marketing, 25(1), 23-33.
Verplanken, B. & Herabadi, A. (2001). Individual differences in impulse buying tendency: Feeling and no thinking. European Journal of Personality, 15, S71-83.
Zimbardo, P.G. & Boyd, J.N. (1999). Putting time in perspective: A valid, reliable individual-differences metric. Journal of Personality and Social Psychology, 77(6), 1271-88.
Appendix
Research literature search strategy
Concept 1
AND
Concept 2
AND
Concept 3
Time
"Impulse buying"
OR
OR
OR
OR
OR
OR
OR
OR
OR
OR
OR
OR
Date of search: 4/5/2014
Database searched: PsychInfo, ProQuest
Search limiters: none
Number of articles in results: 22
---
Are you busy and do not have time to handle your assignment? Are you scared that your paper will not make the grade? Do you have responsibilities that may hinder you from turning in your assignment on time? Are you tired and can barely handle your assignment? Are your grades inconsistent?
Whichever your reason is, it is valid! You can get professional academic help from our service at affordable rates. We have a team of professional academic writers who can handle all your assignments.
Plagiarism free papers
Timely delivery
Any deadline
Skilled, Experienced Native English Writers
Subject-relevant academic writer
Adherence to paper instructions
Ability to tackle bulk assignments
Reasonable prices
24/7 Customer Support
Get superb grades consistently
Online Academic Help With Different Subjects
Literature
Students barely have time to read. We got you! Have your literature essay or book review written without having the hassle of reading the book. You can get your literature paper custom-written for you by our literature specialists.
Finance
Do you struggle with finance? No need to torture yourself if finance is not your cup of tea. You can order your finance paper from our academic writing service and get 100% original work from competent finance experts.
Computer science
Computer science is a tough subject. Fortunately, our computer science experts are up to the match. No need to stress and have sleepless nights. Our academic writers will tackle all your computer science assignments and deliver them on time. Let us handle all your python, java, ruby, JavaScript, php , C+ assignments!
Psychology
While psychology may be an interesting subject, you may lack sufficient time to handle your assignments. Don't despair; by using our academic writing service, you can be assured of perfect grades. Moreover, your grades will be consistent.
Engineering
Engineering is quite a demanding subject. Students face a lot of pressure and barely have enough time to do what they love to do. Our academic writing service got you covered! Our engineering specialists follow the paper instructions and ensure timely delivery of the paper.
Nursing
In the nursing course, you may have difficulties with literature reviews, annotated bibliographies, critical essays, and other assignments. Our nursing assignment writers will offer you professional nursing paper help at low prices.
Sociology
Truth be told, sociology papers can be quite exhausting. Our academic writing service relieves you of fatigue, pressure, and stress. You can relax and have peace of mind as our academic writers handle your sociology assignment.
Business
We take pride in having some of the best business writers in the industry. Our business writers have a lot of experience in the field. They are reliable, and you can be assured of a high-grade paper. They are able to handle business papers of any subject, length, deadline, and difficulty!
Statistics
We boast of having some of the most experienced statistics experts in the industry. Our statistics experts have diverse skills, expertise, and knowledge to handle any kind of assignment. They have access to all kinds of software to get your assignment done.
Law
Writing a law essay may prove to be an insurmountable obstacle, especially when you need to know the peculiarities of the legislative framework. Take advantage of our top-notch law specialists and get superb grades and 100% satisfaction.
What discipline/subjects do you deal in?
We have highlighted some of the most popular subjects we handle above. Those are just a tip of the iceberg. We deal in all academic disciplines since our writers are as diverse. They have been drawn from across all disciplines, and orders are assigned to those writers believed to be the best in the field. In a nutshell, there is no task we cannot handle; all you need to do is place your order with us. As long as your instructions are clear, just trust we shall deliver irrespective of the discipline.
Are your writers competent enough to handle my paper?
Our essay writers are graduates with bachelor's, masters, Ph.D., and doctorate degrees in various subjects. The minimum requirement to be an essay writer with our essay writing service is to have a college degree. All our academic writers have a minimum of two years of academic writing. We have a stringent recruitment process to ensure that we get only the most competent essay writers in the industry. We also ensure that the writers are handsomely compensated for their value. The majority of our writers are native English speakers. As such, the fluency of language and grammar is impeccable.
What if I don't like the paper?
There is a very low likelihood that you won't like the paper.
Reasons being:
When assigning your order, we match the paper's discipline with the writer's field/specialization. Since all our writers are graduates, we match the paper's subject with the field the writer studied. For instance, if it's a nursing paper, only a nursing graduate and writer will handle it. Furthermore, all our writers have academic writing experience and top-notch research skills.
We have a quality assurance that reviews the paper before it gets to you. As such, we ensure that you get a paper that meets the required standard and will most definitely make the grade.
In the event that you don't like your paper:
The writer will revise the paper up to your pleasing. You have unlimited revisions. You simply need to highlight what specifically you don't like about the paper, and the writer will make the amendments. The paper will be revised until you are satisfied. Revisions are free of charge
We will have a different writer write the paper from scratch.
Last resort, if the above does not work, we will refund your money.
Will the professor find out I didn't write the paper myself?
Not at all. All papers are written from scratch. There is no way your tutor or instructor will realize that you did not write the paper yourself. In fact, we recommend using our assignment help services for consistent results.
What if the paper is plagiarized?
We check all papers for plagiarism before we submit them. We use powerful plagiarism checking software such as SafeAssign, LopesWrite, and Turnitin. We also upload the plagiarism report so that you can review it. We understand that plagiarism is academic suicide. We would not take the risk of submitting plagiarized work and jeopardize your academic journey. Furthermore, we do not sell or use prewritten papers, and each paper is written from scratch.
When will I get my paper?
You determine when you get the paper by setting the deadline when placing the order. All papers are delivered within the deadline. We are well aware that we operate in a time-sensitive industry. As such, we have laid out strategies to ensure that the client receives the paper on time and they never miss the deadline. We understand that papers that are submitted late have some points deducted. We do not want you to miss any points due to late submission. We work on beating deadlines by huge margins in order to ensure that you have ample time to review the paper before you submit it.
Will anyone find out that I used your services?
We have a privacy and confidentiality policy that guides our work. We NEVER share any customer information with third parties. Noone will ever know that you used our assignment help services. It's only between you and us. We are bound by our policies to protect the customer's identity and information. All your information, such as your names, phone number, email, order information, and so on, are protected. We have robust security systems that ensure that your data is protected. Hacking our systems is close to impossible, and it has never happened.
How our Assignment  Help Service Works
You fill all the paper instructions in the order form. Make sure you include all the helpful materials so that our academic writers can deliver the perfect paper. It will also help to eliminate unnecessary revisions.
2.      Pay for the order
Proceed to pay for the paper so that it can be assigned to one of our expert academic writers. The paper subject is matched with the writer's area of specialization.
3.      Track the progress
You communicate with the writer and know about the progress of the paper. The client can ask the writer for drafts of the paper. The client can upload extra material and include additional instructions from the lecturer. Receive a paper.
4.      Download the paper
The paper is sent to your email and uploaded to your personal account. You also get a plagiarism report attached to your paper.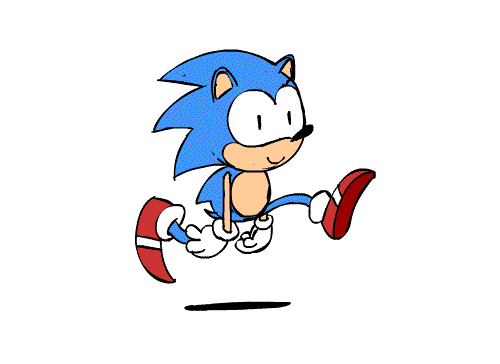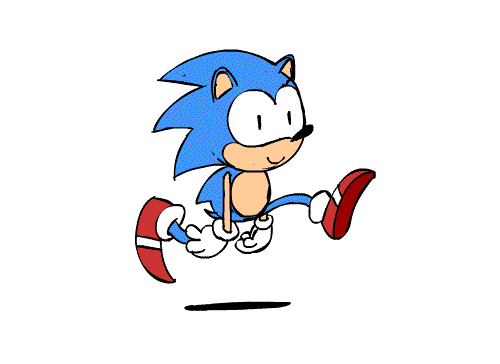 PLACE THIS ORDER OR A SIMILAR ORDER WITH US TODAY!!!
---