Social psychology view: What ensures that women are treated fairly in office settings in the United States?
One of the most prudent applications of social psychology within contemporary settings are those that relate to gender. Gender issues can become exacerbated when they are viewed within particular social constructs, such as the work environment. Due to the fact that the majority of the world was initially a patriarchal society (particularly in the United States) before modern conceptions of gender became prevalent, the role of women within the work environment is one which is certainly worthy of investigation in terms of how women are treated, what sorts of issues they must contend with, and how others (men) consider working women. The principle difference between contemporary and most historic notions of gender pertaining to women in the workplace is that in modern times, there is supposed to be a substantial greater amount of parity between the sexes — especially within professional environments. Although the reality may markedly differ from the theory, virtually all organizations within the public and private sector claims to either provide (or to attempt to provide) environments that are free of any form of discrimination, which includes issues of racism, classicism, religious prejudice, and that pertaining to the sexes. This paper largely functions as a literary review of several salient articles which evaluate the role of women in the workplace, and analyzes relevant issues such as the amount of working women in the U.S., their rank, problems with and perceptions of their male peers while placing particular emphasis on the lot of minority women.
Population Density of Working Women
There is no disputing the fact that women are prevalent within office environments, and hold a variation of different positions in such settings. This fact is corroborated by data that reveals in 2010, women accounted for approximately one-fourth of the employees in state legislative positions in the U.S., with Colorado's legislative body comprised of nearly 40% women (Scola, 2013, p. 333). Such data regarding women in legislative positions only mirrors the fact that in the private sector, women are also holding places within the workforce in substantial numbers. It is essential to realize that full-fledged equality (as signified by a fifty percent ratio of women in state legislation) has yet to be achieved in the mere numbers of women holding legislative positions, despite the fact that there has virtually always been more women than men on the planet at any given time.
What is more alarming about the disparity of women in positions of power (which the data from state legislature essentially represents) is the fact that within the U.S., there is a lack of equality in the treatment of women. On the one hand, there is the typical rhetoric of employers that "employees and applicants for employment receive fair and equitable treatment without regard to race, color, national origin, and other non-merit factors" (U.S. Merit Systems, 2009, p. vii) which include gender. Yet the reality of this situation is that America is one of the last countries that has yet to ratify The Convention on the Elimination of All Forms of Discrimination Against Women, an international treaty that seeks to enact full equity between the treatment of the sexes both within and outside the work place (Ramdus and Janus, 2011, p. 29). The implications of the substantial opposition to treaty ratification in this country reveals the fact that discrimination is still prevalent for women within the workplace, and that there are many people in this country working hard to maintain that status quo.
What Women Encounter
There are many forms of discrimination that women encounter within the workplace. There are also several other issues that they must contend with which is magnified due to their gender. Of the former, it is clear that there are less women in more prestigious and higher paid positions, as the fact that approximately 75% of state legislators are male strongly suggests (Scola, 2013, p. 333). This fact is also corroborated by research from Plattner and Mzingwane (2008) that indicates that in Botswana, greater proportions of female college students were more concerned about finding a job after graduation than their male counterparts were (p. 1960). For women who have managed to infiltrated particular professional environments, the specific form of discrimination frequently includes promotion and pay rates that are unequal to those of men. The disparities between gender found within the field of academic publication include "per-year rate and first authorship" which "predicts top male productivity" (Cikara et al., 2012, p. 263). The aforementioned rate refers to the rate of pay, which proves that within this professional field men command greater pay rates than women do. It is interesting to note that these disparities exist despite a research study that shows that there were "differential qualifications" between the male and female study participants.
In addition to getting fewer promotions, having less women in positions of greater authority, and being employed for less money than men make while performing the same work (especially in the private sector) (Scola, 2013, p. 337), there are other additional sociological complications that women encounter pertaining to their roles as mothers, wives, and as objects of unwanted male attention. Sexual harassment is a reality that many women have experienced within the work place. The U.S. Equal Employment Opportunity Commission defines sexual harassment as "coercion of sexual activity via threats or bribes related to decisions employment decisions) and offensive or intimidating conduct of a sexual and/or sexist nature that interferes with an individual's working performance or working environment" (Huerta, 2007, p. 2 uerta, 2007, p. 2H). It is important to note that although it is possible for a man to experience sexual harassment, the vast majority of sexual harassment victims are women which underscores the fact that such an occurrence is another form of discrimination which women endure within the workplace.
Other complications arise from the responsibilities that women face within their roles as wives and mothers. Kamenou (2008) conducted a study using which revealed that women were more likely incur difficulties maintain their work and general life responsibilities than men were (p. S100). The data analysis in this study is indicative of one of the key aspects of the research process that "social psychologists" (Judd and Kenny, 2010, p. 115) must use. Although all women are more likely to experience these problems other than men are, it is notable that women of ethnic minority groups (which may include immigrants within the U.S.) experience several complications from engaging in their roles as wives and mothers in addition to office employees. From a sociological perspective, the roles of men are relatively simple. They largely function as the decision-maker and breadwinner of a family. Within formal work environments, this perception contributes to males receive higher salaries and more promotions than women do. Women, however, face a duality within their balancing of work and domestic duties, since the latter oftentimes include an acquiescence and solicitousness that is largely undesirable within a professional environment — particularly in leadership positions. This fact can lead to "bicultural stress…for 'women of color' if their own communities perceive them as traitors when they…fit into the white dominant culture of their organizations" (Kamenou, 2008, p. S100). Not surprisingly, within the public sector Thompson and Mocrief (1993) found that family considerations was one of the top reasons that legislators voluntarily left their positions — which the authors considered "especially important" for female legislators (p. 301).
Male Impressions of Working Women
When attempting to ascertain the impression that individuals, particularly men, have about women working in offices, it is necessary to account for a host of different factors. Naturally the perceptions of men are based on those that stratify women into various groups of socialization. Foremost among these categories is the fact that they are women — which perhaps accounts for the occurrence of sexual harassment. However, there is research that indicates that women are judged by their socio-economic status, race, and their religious denominations (Lott and Saxon, 2002, p. 481). Such judgments may often take the form of stereotyping, in which some of the more obvious factors about a woman — approximations about her income and her ethnic makeup, for example — are used to make inferences. Lott and Saxon (2002) state that "impression formation" occurs "whenever a person is categorized as a member of a social group" (p. 481). Given the propensity that men have for frequently working in positions of greater power and more money than money, it is natural for them to consider women by their economic prowess and their nationalities. Certain stigmas are attached to these factors. For Caucasian women, men may primarily view them in terms of their socio-economic status which may be lower than their own. Men may also have the tendency to stereotype women based on their race by believing that minority groups are submissive and prone to do what they say.
Minority Women in Offices
Minority women in offices face the same problems that other women do. Oftentimes, however, these problems are exacerbated by their status as minorities who have less socio-economic power and hegemony than Caucasian women do and incur negative stereotypes as a result (Lott and Saxon, 2002, p. 482). Additionally, "Minorities tend to be concentrated in lower paying occupations or in the lower grades of higher occupations" (U.S. Merit, 2009, p. viii). Within the corporate environment, however, it is worth noting that by virtue of their gender, virtually all women are minorities. Those belonging to historical minority groups, then, may be marginalized due to the fact that they have a double minority status. There is evidence that shows that the effects of this fact may be considerably noxious to these women. For instance, a study conducted by Mascaro et al. (2007) revealed that there was a correlation between symptoms of depression and African-American women employed in low-wage environments (p. 541).
Therefore, there are a number of specific measures that are required to ensure that women can receive fair treatment within the workplace. It is crucial to denote the difference between theory and application when discussing these measures, since it takes more than an organization to merely have a policy to properly effect it so that it benefits women. Companywide policies preventing sexual harassment can be beneficial to both Caucasian and minority women. However, such policies are only as efficacious as the disciplinary measures enacted to uphold them, which generally vary between organizations and are typically based on societal norms and expectations for gender roles. It behooves organizations not to have anti-discrimination and anti-harassment policies in place if social conventions "based on gender-based myths and stereotypes" (Ramdas and Janus, 2011, p. 35) are still employed during disciplinary proceedings, or if there are "culture practices and beliefs" (Bisika, 2008, p. 1884) in which such behavior is tolerated.
Additional measures that can help to improve the lot of women in office environments include sufficient education and training, especially for those who are part of racial and ethnic minority groups. Organizations must also make efforts to ensure that they are promoting women equally at the rate that they do men, as well as pay the former salaries commensurate with the latter. Doing so would more than likely require monitoring on the part of the organization, which would also benefit from "gathering and addressing employee perceptions" (U.S. Merit Systems, 2009, p. xi) related to equal opportunities for women.
Conclusion
Women face a number of challenges in the workplace that men do not. A number of these challenges are worsened for women who are part of historical minority groups. Stereotypes and the tendency to judge women based on their gender, race, religion, and socio-economic status inherently plays a role in how women are viewed. As such, they are frequently paid less than men are for performing the same tasks. Also, they are promoted less frequently than men, and incur a number of psychological issues (such as depression and anxiety related to obtaining and keeping steady employment) related to these issues. These issues can also exert a toll on women in their personal lives, especially as they attempt to balance their roles in the workplace with those at home as wives and mothers. However, when one considers the fact that in the relatively recent past (last century) women could not even vote, it appears as though they have made significant progress in the workplace — although there is still more to come.
References
Bisika, T. (2008). Do social and cultural factors perpetuate gender-based violence in Malawi?.Gender & Behaviour, 6(2), 1884-1896. doi:10.4314/gab.v6i2.23426
Cikara, M., Rudman, L., & Fiske, S. (2012). Dearth by a Thousand Cuts?: Accounting for Gender Differences in Top-Ranked Publication Rates in Social Psychology. Journal Of Social Issues, 68(2), 263-285. doi:10.1111/j.1540-4560.2012.01748.x
Gilbert, D.G., Fiske, S.T. & Lindzey G. (2010). Handbook of social psychology (5th ed.). Hoboken, NJ: John Wiley & Sons.
Huerta, M. (2007). Intersections of race and gender in women's experiences of harassment. (Order No. 3253291, University of Michigan). ProQuest Dissertations and Theses,, 110-110 p. Retrieved from http://search.proquest.com/docview/304848503?accountid=25340. (304848503).
Kamenou, N. (2008). Reconsidering Work — Life Balance Debates: Challenging Limited Understandings of the 'Life' Component in the Context of Ethnic Minority Women's Experiences. British Journal Of Management, 19S99-S109. doi:10.1111/j.1467-8551.2008.00575.x
Lott, B., & Saxon, S. (2002). The Influence of Ethnicity, Social Class, and Context on Judgments About U.S. Women. Journal Of Social Psychology, 142(4), 481-499.
Mascaro, N., Arnette, N.C., Santana, M., & Kaslow, N.J. (2007). Longitudinal relations between employment and depressive symptoms in low-income, suicidal African-American women. Journal Of Clinical Psychology, 63(6), 541-553.
Plattner I, Mzingwane B. Gender differences in the anticipation of difficulties in finding employment among university students: A Botswana study. Gender & Behaviour [serial online]. 2008;6(2):1960-1981. Available from: PsycINFO, Ipswich, MA. Accessed October 26, 2013.
Ramdas, K.N., & Janus, K. (2011). Ratifying Women's Rights. Policy Review, (169), 29-38.
Scola, B. (2013). Predicting Presence at the Intersections: Assessing the Variation in Women's Office Holding across the States. State Politics & Policy Quarterly, 13(3), 333-348. doi:10.1177/1532440013489141
Thompson, J.A., & Moncrief, G.F. (1993). The Implications of Term Limits for Women and Minorities: Some Evidence from the States. Social Science Quarterly (University Of Texas Press), 74(2), 300-309.
U.S. MERIT SYSTEMS PROTECTION BOARD (2009). FAIR & EQUITABLE TREATMENT: A Progress Report on Minority Employment in the Federal Government. Retrieved from http://www.mspb.gov/netsearch/viewdocs.aspx?docnumber=253658&version=253945&application=ACROBAT
---
Are you busy and do not have time to handle your assignment? Are you scared that your paper will not make the grade? Do you have responsibilities that may hinder you from turning in your assignment on time? Are you tired and can barely handle your assignment? Are your grades inconsistent?
Whichever your reason is, it is valid! You can get professional academic help from our service at affordable rates. We have a team of professional academic writers who can handle all your assignments.
Plagiarism free papers
Timely delivery
Any deadline
Skilled, Experienced Native English Writers
Subject-relevant academic writer
Adherence to paper instructions
Ability to tackle bulk assignments
Reasonable prices
24/7 Customer Support
Get superb grades consistently
Online Academic Help With Different Subjects
Literature
Students barely have time to read. We got you! Have your literature essay or book review written without having the hassle of reading the book. You can get your literature paper custom-written for you by our literature specialists.
Finance
Do you struggle with finance? No need to torture yourself if finance is not your cup of tea. You can order your finance paper from our academic writing service and get 100% original work from competent finance experts.
Computer science
Computer science is a tough subject. Fortunately, our computer science experts are up to the match. No need to stress and have sleepless nights. Our academic writers will tackle all your computer science assignments and deliver them on time. Let us handle all your python, java, ruby, JavaScript, php , C+ assignments!
Psychology
While psychology may be an interesting subject, you may lack sufficient time to handle your assignments. Don't despair; by using our academic writing service, you can be assured of perfect grades. Moreover, your grades will be consistent.
Engineering
Engineering is quite a demanding subject. Students face a lot of pressure and barely have enough time to do what they love to do. Our academic writing service got you covered! Our engineering specialists follow the paper instructions and ensure timely delivery of the paper.
Nursing
In the nursing course, you may have difficulties with literature reviews, annotated bibliographies, critical essays, and other assignments. Our nursing assignment writers will offer you professional nursing paper help at low prices.
Sociology
Truth be told, sociology papers can be quite exhausting. Our academic writing service relieves you of fatigue, pressure, and stress. You can relax and have peace of mind as our academic writers handle your sociology assignment.
Business
We take pride in having some of the best business writers in the industry. Our business writers have a lot of experience in the field. They are reliable, and you can be assured of a high-grade paper. They are able to handle business papers of any subject, length, deadline, and difficulty!
Statistics
We boast of having some of the most experienced statistics experts in the industry. Our statistics experts have diverse skills, expertise, and knowledge to handle any kind of assignment. They have access to all kinds of software to get your assignment done.
Law
Writing a law essay may prove to be an insurmountable obstacle, especially when you need to know the peculiarities of the legislative framework. Take advantage of our top-notch law specialists and get superb grades and 100% satisfaction.
What discipline/subjects do you deal in?
We have highlighted some of the most popular subjects we handle above. Those are just a tip of the iceberg. We deal in all academic disciplines since our writers are as diverse. They have been drawn from across all disciplines, and orders are assigned to those writers believed to be the best in the field. In a nutshell, there is no task we cannot handle; all you need to do is place your order with us. As long as your instructions are clear, just trust we shall deliver irrespective of the discipline.
Are your writers competent enough to handle my paper?
Our essay writers are graduates with bachelor's, masters, Ph.D., and doctorate degrees in various subjects. The minimum requirement to be an essay writer with our essay writing service is to have a college degree. All our academic writers have a minimum of two years of academic writing. We have a stringent recruitment process to ensure that we get only the most competent essay writers in the industry. We also ensure that the writers are handsomely compensated for their value. The majority of our writers are native English speakers. As such, the fluency of language and grammar is impeccable.
What if I don't like the paper?
There is a very low likelihood that you won't like the paper.
Reasons being:
When assigning your order, we match the paper's discipline with the writer's field/specialization. Since all our writers are graduates, we match the paper's subject with the field the writer studied. For instance, if it's a nursing paper, only a nursing graduate and writer will handle it. Furthermore, all our writers have academic writing experience and top-notch research skills.
We have a quality assurance that reviews the paper before it gets to you. As such, we ensure that you get a paper that meets the required standard and will most definitely make the grade.
In the event that you don't like your paper:
The writer will revise the paper up to your pleasing. You have unlimited revisions. You simply need to highlight what specifically you don't like about the paper, and the writer will make the amendments. The paper will be revised until you are satisfied. Revisions are free of charge
We will have a different writer write the paper from scratch.
Last resort, if the above does not work, we will refund your money.
Will the professor find out I didn't write the paper myself?
Not at all. All papers are written from scratch. There is no way your tutor or instructor will realize that you did not write the paper yourself. In fact, we recommend using our assignment help services for consistent results.
What if the paper is plagiarized?
We check all papers for plagiarism before we submit them. We use powerful plagiarism checking software such as SafeAssign, LopesWrite, and Turnitin. We also upload the plagiarism report so that you can review it. We understand that plagiarism is academic suicide. We would not take the risk of submitting plagiarized work and jeopardize your academic journey. Furthermore, we do not sell or use prewritten papers, and each paper is written from scratch.
When will I get my paper?
You determine when you get the paper by setting the deadline when placing the order. All papers are delivered within the deadline. We are well aware that we operate in a time-sensitive industry. As such, we have laid out strategies to ensure that the client receives the paper on time and they never miss the deadline. We understand that papers that are submitted late have some points deducted. We do not want you to miss any points due to late submission. We work on beating deadlines by huge margins in order to ensure that you have ample time to review the paper before you submit it.
Will anyone find out that I used your services?
We have a privacy and confidentiality policy that guides our work. We NEVER share any customer information with third parties. Noone will ever know that you used our assignment help services. It's only between you and us. We are bound by our policies to protect the customer's identity and information. All your information, such as your names, phone number, email, order information, and so on, are protected. We have robust security systems that ensure that your data is protected. Hacking our systems is close to impossible, and it has never happened.
How our Assignment  Help Service Works
You fill all the paper instructions in the order form. Make sure you include all the helpful materials so that our academic writers can deliver the perfect paper. It will also help to eliminate unnecessary revisions.
2.      Pay for the order
Proceed to pay for the paper so that it can be assigned to one of our expert academic writers. The paper subject is matched with the writer's area of specialization.
3.      Track the progress
You communicate with the writer and know about the progress of the paper. The client can ask the writer for drafts of the paper. The client can upload extra material and include additional instructions from the lecturer. Receive a paper.
4.      Download the paper
The paper is sent to your email and uploaded to your personal account. You also get a plagiarism report attached to your paper.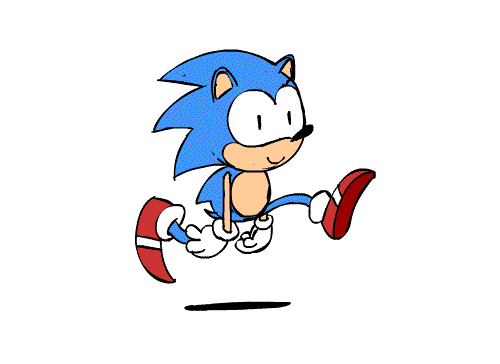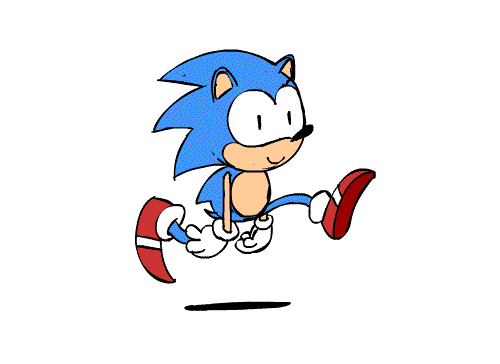 PLACE THIS ORDER OR A SIMILAR ORDER WITH US TODAY!!!
---