Integrity: Privacy Protection in e-Commerce Websites
Privacy Protection in e-Commerce Websites
Back in the 90s, websites were more or less digital brochures that did little more than serve their registered users with monthly electronic newsletters. Today, however, websites are powerful and complex information platforms that not only store and process data, but also allow for the sharing of information across a wide range of online platforms. We share personal data on these websites, and unfortunately, the same passes on to numerous other parties, compromising our own security as well as that of our families in the process. The situation is even worse in the case of e-commerce websites. Whilst they have made shopping a whole lot easier by bringing specialty retail within a few clicks, they have also sprawled up opportunities for thieves who now find it a whole lot easier to obtain personal information and credit card numbers from unsuspecting shoppers. A 2001 study by Culnan (as cited in Ackerman & Davis, 2003) found that the reason most people provide false information on e-commerce websites is because they either do not believe that their information is well-protected from unscrupulous persons or because they feel that they have very little control over how their personal data is used by businesses. For this reason, companies are increasingly adopting fair information practices directed towards safeguarding user information. This text outlines some of the fundamental privacy protection features put in place by some key e-commerce companies to protect information revealed on their corporate websites.
Privacy Protection Features
Privacy Controls
In a bid to address the problem of users not having control over the information they reveal on e-commerce websites, companies have adopted privacy control features that give users substantial control and specificity over data-sharing activities performed on their corporate websites. Most websites allow users to choose whether or not to provide personal information, and also define whether or not they wish to receive legal notice or terms of use from the company. More sophisticated websites such as Amazon.com actually give the user the power to decide whether the information they provide can be used to personalize advertisements displayed to them (Amazon, 2014). Barnes & Noble.com and Amazon.com grant their users substantial control over the acceptance or rejection of cookies (Barnes & Noble, 2014).
Privacy Policies
A company's privacy policy is meant to communicate its privacy practices to outsiders. It is often a lengthy document detailing among other things, the personal information that the company collects, reasons why such information is collected, the manner in which such information is collected, how the company uses such information, how such information is secured, who it is shared with, and so on (Amazon, 2014; Barnes & Noble, 2014). Privacy policies go a long way in helping website users understand the inherent data relationships on the site. The FTC requires all websites to have a privacy policy, and as such, it advises users to i) look for a privacy policy whenever they are asked to provide personal information or register onto a website, and ii) ask the company to post the same in case they cannot find one.
Security Seals
Any website that treats personal information provided by its users ethically will put in place stringent measures to ensure that its third party providers, who also have access to the information, treat it in a manner that does not compromise the privacy and security of users. Third party seals are meant to ensure that third party providers, affiliated to the primary corporation, take personal information entrusted to them by users seriously. The five classes of security seals common in e-commerce websites, and their respective security assurance indices on a scale of 1-5 are listed below:
Reliability website seals: these vouch for the company's identity by validating its email addresses, telephone number(s), and mailing addresses. They simply give an assurance that the company is indeed what it claims to be (TRUSTe, 2014). Towards this end, they signify that the entity is an incorporated company. However, reliability seals have an extremely low security guarantee index (1 of 5) – first because they provide no information on how the company uses its users' personal information, and secondly, because they provide no safeguards barring fake companies from setting up fake contacts and posing as legitimate entities. Comodo Authenticity and BBB Online Reliability Seal are two of the most commonly-used reliability seals in e-commerce websites (TRUSTe, 2014).
Security seals (SSL Certification): these include GeoTrust, Comodo, and VeriSign. They seek to validate that an entity has SSL (Secure Socket Layer) protection safeguarding the transmission of personal information (TRUSTe, 2014). They are represented by such symbols as 'https://' in the address bar or the 'lock' feature at the foot of the browser window. This basically means that criminals cannot intercept information transmitted through the website. Nonetheless, the security assurance index is still relatively low (2 of 5) because the seal only offers protection for data in transit, and offers no such protection once the data is in the site's database (TRUSTe, 2014).
Vulnerability website seals: they have a 3/5 security assurance index and include SquareTrade and HackerSafe. They offer some form of assurance that the site is scanned for vulnerabilities on a regular basis (TRUSTe, 2014).
Privacy seals: these include ESRB Privacy, BBB Online Privacy, and TRUSTe. They have a 4.9 security index, and extensively cover internal data usage as well as data collection processes, allowing users to file complaints in case they feel that their sensitive information has been mishandled (TRUSTe, 2014).
Consumer ratings seals: these basically are reviews from other shoppers who have interacted with the company's website. Such seals offer a security assurance of 4 out of 5, and often go a long way in giving shoppers a glimpse of what to expect from the site (TRUSTe, 2014). However, they offer no guarantee that the site is indeed free from security and privacy risks.
Anonymity Services
E-commerce websites need to provide anonymity services for online payment, surfing the web, and also for email exchanges. The main idea behind anonymity services is to equip users with self-defense tools by which to hide their sensitive information from unscrupulous collectors and privacy violators (Head & Yuan, 2001). They include:
Anonymous email: in this case, an anonymous remailer chain is used to transmit email messages while hiding the personal details of the sender and recipient (Head & Yuan, 2001). Message encryption is included at various stops within the chain to keep the information being transmitted away from eavesdroppers (Head & Yuan, 2001).
Anonymous web-surfing: in this case, proxy servers are included in the site such that web servers are only able to capture the proxy's identification, and not users' personal information (Head & Yuan, 2001). Cookies are the most commonly-used tool in this regard; almost all e-commerce websites use cookies, but give their users the discretion to either accept or reject the same in their interactions with the website.
Anonymous payment: in order to maintain anonymity in payment, e-commerce websites need to adopt smart cards or digital cash. This would go a long way in ensuring the privacy of transactions since there would be no way for the bank to link a user's identity to the electronic coin (Head & Yuan, 2001).
A Comparison of Key E-Commerce Websites in Terms of Privacy Protection Features
Amazon.com — in its privacy statement, Amazon reiterates its commitment to secure any sensitive information provided by its website users and maintains that any such information is used solely for the purpose of customizing individual users' shopping and maintaining communication with users. Information collected includes that on user location, their telephone number and address, the identity of their mobile device, and so on. Cookies are used to obtain the aforementioned personal details; nonetheless, the website grants users substantial control over the information they give, allowing them to i) enable or disable cookies at will; ii) choose whether or not to receive emails from the company; and iii) decide whether the information they give to the company could be used by third party subsidiaries for telemarketing purposes (Amazon, 2014). The site protects its sensitive information through SSL software. Its attempts to maintain anonymity in payment is evident from the fact that only the last four digits of users' credit card numbers are revealed during order confirmation (Amazon, 2014). Further, having received the BBB Online privacy seal, the site maintains adherence to the Safe Harbor Privacy Principles of data integrity.
Barnes & Noble.com — Like Amazon.com, the Barnes & Noble site uses cookies to collect sensitive personal information about its users, and grants them the discretion to choose i) whether to allow or disable cookies; ii) whether to receive promotional emails from the company; and iii) whether the information they give could be used by third party providers for telemarketing purposes. Unlike Amazon, B&N makes use of a number of other tools — web server logs, GIFs, targeted advertising, geo-location services, wireless networks, and social networking sites – in addition to cookies to automatically collect user information. There, however, is no evidence that users have control over all of these sources. All the same, the site is seen to protect its personal information through SSL software, and the site's credibility is assured through the TRUSTe personal privacy seal.
eBay.com — eBay, like most of its competitors collects personal information, including users' names, addresses and telephone numbers, web log information, and so on, and reiterates its commitment to secure the same in the best possible way. The personal information collected is used to resolve disputes, customize customer experiences, and personalize communication with users. The ebay.com site grants users privacy controls, allowing them the discretion to choose, among other things, whether or not to receive marketing communications from the company; and ii) whether or not to allow or reject cookies. Like B&N.com and unlike Amazon.com, eBay.com does not put in place security measures to ensure that its third party providers maintain the integrity of personal information entrusted to the company by users. Passwords and encryption mechanisms are some of the features used to protect personal information stored on the site. This is in addition to the TRUSTe personal privacy seal (eBay, 2014).
Bestbuy.com — compared to eBay.com, Bestbuy.com appears to have a more precise privacy policy that not only grants users privacy controls over the information they provide, but also protects its personal information through SSL software and the TRUSTe privacy security seal. Like most of its competitors, Bestbuy.com collects information on, among other things, users' demographics and lifestyle, their credit card information, and their names and addresses; and uses the same to resolve disputes, customize customer experiences, and personalize communication with users. Anonymity in payment is maintained through the in-store kiosk.
Table 1: Website Ranking
Amazon.com
B&N.com eBay.com
Bestbuy.com
Privacy controls
Privacy policy comprehensiveness)
Security seals
Reliability seals
Security seals
Privacy seals
Customer rating seals
Anonymity services
Anonymous email
Anonymous web-surfing
Anonymous payment
Total
9 points
8 points
7 points
8 points
Note: represents
Conclusion
Privacy is a fundamental component in e-commerce. Research has shown that the reason why most people opt to give false information on e-commerce platforms is because they do not trust the mechanisms put in place to secure such information. For this reason, the FTC recommends that e-commerce websites put in place reliable features to ensure that information stored therein is kept secure. Such privacy-protection features have since grown to be a source of competitive advantage in most industries.
Question Two: First Mover Advantage vs. Market Followership
Introduction
First mover advantage is a popular mantra in the business world, often taken to symbolize the economic benefits that a firm enjoys as a result of its early entry into a particular market. Most business people believe that being a first mover gives a firm some form of head start and market dominance that later entrants may never be able to match. Research has, however, come out strongly to dispute this basis. A plethora of academic studies have actually been able to demonstrate that the best innovation strategy in business is to wait for others to develop great ideas, and then come up with ways to replicate and improve the same. For almost every study that aims to prove the existence of first mover advantages, there is another study looking to prove the contrary; and this then begs the question — what is more advantageous; being a first mover or a fast follower?
Strategy — First Mover or Fast Follower?
Well, the question of whether to enter a new market first or sit back and wait for others to identify the risks and then come in with effective ways of addressing the same is one that lacks a definite answer, particularly because there are numerous examples to support either option. Coca-Cola, for instance, was a first mover in the production of soft beverages, introducing its first product into the market in 1886; the company has managed to maintain its leadership position and remains the largest player in the industry to date. The same cannot, however, be said of Ford Inc., which launched the model Ts in 1921, then occupying 60% of the market share, but then had its market share reduced to less than 30% over a relatively short duration with the introduction of General Motor's more adaptable Chevys Model. Overture (now a part of Yahoo Inc.) also falls under this category of 'no-so-lucky' first movers — the company, then under the commercial name Goto.com, launched the pay-per-click search engine in 1998, but its leadership was short-lived, and the company almost sunk to bankruptcy in 2000, when Google invented the Adwords system of advertising, which capitalized significantly on the inherent weaknesses of the Overture product. Today, Overture is a mere part of Yahoo Inc. And Google continues to make billions in revenue from the Adwords feature. These instances only indicate that some markets have a first mover advantage, and other do not; and it is up to the firm strategist, therefore, to decide whether it would be more beneficial to move first or wait and follow the mover (Blank, 2010; Ettington, n.d.).
Lieberman and Montgomery (1988), however, posit that it is not only about the nature of the market — a first mover's success will also depend on i) luck, and ii) how well it is able to capture the benefits of moving first, as shown in fig 1 below.
Fig 1: Mechanisms Leading to First-Mover Advantages
Firm proficiency
Luck
Profits
Firm-specific m echanisms for addressing first-mover advantage
First-mover opportunity
Nature of market
(Source: Lieberman and Montgomery, 1998, p. 42)
EBay and Amazon, both first movers in their respective niches — online auctions for the latter and books for the former — are perfect examples of companies that have managed to remain the predominant owners of their respective markets by capitalizing on the benefits of moving first. This firm-specific strategies used by each to achieve this have been discussed in the subsequent sections of this text. Lieberman (2007) points out that "to be successful, a pioneer must be able to draw upon at least one of these mechanisms" (p. 5).
Technology Leadership: observers have shown that the internet environment offers limited opportunities for pioneer e-commerce companies to enhance their positions through proprietary technology (Lieberman, 2007). This is because compared to other technology-driven sectors, the internet is more prone to imitation by competitors. Towards this end, it is relatively easy for market followers to learn new technology and use the same to reduce the advantage of the first mover (Ettington, n.d.). Amazon and eBay have, however, managed to go around this issue by "racing around the learning curve ahead of competitors" (Lieberman, 2007, p. 5). Through their unique 'one-click ordering' and 'reverse auctions' features, Amazon and eBay have literally managed to establish their products and themselves as the industry standard, and it has been relatively difficult for later entrants to get accepted by consumers. Moreover, by placing patents on their business methods, the leaders have essentially been able to keep their products free from imitation (Lieberman, 2007).
Superior Resource Control: observers have noted that first movers are often able to maintain superiority be preempting the control of various types of resources (Ettington, n.d.; Lieberman, 2007). For most industries, these resources could be anything from positions in customer space to geographic positions and physical assets. Geographic positions and physical assets are rather impractical in the case of the internet marketplace; and eBay and Amazon can, therefore, be said to have relied heavily on their long-standing reputations to nurture consumer recognition, and also broaden "product lines to expand and defend their initial positions" (Lieberman, 2007, p. 6). Amazon, for instance, started as an online bookstore but has, over the years, expanded its product line to include consumer electronics, jewelry, toys, food, furniture, apparel, video games, and software. eBay, on the other hand, began as an online auction, but has since diversified into online money transfers, online event ticketing trading, online classified advertisements, and 'Buy it Now' shopping. Lieberman (2007), however, maintains that the actual effect of this strong customer perception in steering success cannot be ascertained given that other internet retailers such as eToys failed despite establishing huge name recognitions.
Consumer Switching Costs: first-movers often reap significant benefits if the costs of switching from one provider to another are high. Early entrants in e-commerce transaction platforms are among the greatest beneficiaries, particularly because of the large initial investments that buyers often have to make when entering into trade deals with e-commerce companies (Lieberman, 2007). Customization of user experiences is another factor that has helped early movers in the internet market maintain the loyalty of buyers. The one-click ordering feature, for instance, allows "experienced buyers to search more efficiently on Amazon than on the websites of competitors" (Lieberman, 2007, p. 7). Another reason why buyers may opt to stick to early entrant companies is because of their long-standing reputations for reliability — buyers may stay just because they want to avoid the uncertainty and risk associated with switching to a less reputable competitor.
First Mover Disadvantages
The primary disadvantage of being an early entrant is that followers will just free ride, using your experiences to learn about suitable sales and marketing strategies, effective manufacturing and design techniques, consumer tastes, and so on (see fig 2 below). If they are quick enough to capitalize on your inherent weaknesses, they may even surpass you as was the case with Ford and Overture mentioned earlier on. Well, the only way to be successful as a first-mover amidst these uncertainties, as eBay and Amazon have demonstrated, is to develop effective firm-specific strategies that will enable you to make full use of the three types of benefits outlined above.
Fig 2: First Mover Disadvantages
First mover's schedule
Followers' schedules
Fast followers reduce your advantage and create their own
You innovate
Conclusion
Evidently, there is a lot of uncertainty about whether firms should strive to be first-movers or whether they should wait for others to identify the risks and then move in to capitalize on their weaknesses. Well, being a first-mover comes with its own share of benefits, including market dominance, strategic control over resources, and technological advantages. Followership too has its share of benefits, the greatest being that you will not have to deal with the risk of uncertainty. Some markets have a first mover advantage and others do not. Company strategists need to determine, among other things, the approach to market timing that best suits it, the benefits that the firm stands to reap from being a first mover, whether the firm has a sound resource base to sustain the costs of being a first mover, how difficult it would be to catch up in case someone else enters the market first, and whether the firm would reap any benefits from being a follower. If a decision is made to venture as a first mover, the firm will have to devise firm-specific strategies that would enable it to maintain its leadership position.
References
Ackerman, M.S. And Davis, D.T., 2003. Privacy and Security Issues in E-Commerce. In. D.C. Jones (Ed.), New Economy Handbook, San Diego: Academic Press. Chapter 5.
Amazon Inc., 2014. Amazon.com Privacy Notice. Amazon Inc. [online] Available at https://www.amazon.com/gp/help/customer/display.html?nodeId=468496
Barnes & Noble Inc., 2014. Barnes and Noble Privacy Policy. Barnes & Noble Inc. [online] Available at http://www.barnesandnoble.com/help/cds2.asp?PID=25560
Best Buy Inc., 2014. Best Buy Privacy Hub. Best Buy Inc. [online] Available at http://www.bestbuy.com/site/legal-privacy-policies/privacy-policy/pcmcat204400050062.c?id=pcmcat204400050062
Blank, S., 2010. You're Better Off Being a Fast Follower than a Originator. Business Insider. [online] Available at http://www.businessinsider.com/youre-better-off-being-a-fast-follower-than-an-originator-2010-10
eBay Inc., 2014. eBay Privacy Center: Privacy Policy. eBay Inc. [online] Available at http://www.ebayprivacycenter.com/ebay-privacy-center-privacy-policy
Ettington, D.R., n.d. First Mover Advantage. Encyclopedia of Business (2nd ed.). [online]. Available at http://www.referenceforbusiness.com/management/Ex-Gov/First-Mover-Advantage.html
Head, M. And Yuan, Y., 2001. Privacy Protection in Electronic Commerce: A Theoretical Framework. Human Systems Management, 20(1), pp. 149-160.
Lieberman, M., B., 2007. Did First-Mover Advantage Survive in the Dotcom Crash? The University of California, Los Angeles [online] Available at http://www.anderson.ucla.edu/faculty/marvin.lieberman/docs/Lieberman_IFMA.pdf
Lieberman, M.B. And Montgomery, D.B., 1988. First Mover Advantages. Strategic Management Journal, 9(special issue), pp. 41-58.
TRUSTe, 2014. Making Sense of Website Privacy and Security Seals. TRUSTe. [online] Available at http://www.truste.com/products-and-services/consumer_privacy/Seal_Comparisons
---
Are you busy and do not have time to handle your assignment? Are you scared that your paper will not make the grade? Do you have responsibilities that may hinder you from turning in your assignment on time? Are you tired and can barely handle your assignment? Are your grades inconsistent?
Whichever your reason is, it is valid! You can get professional academic help from our service at affordable rates. We have a team of professional academic writers who can handle all your assignments.
Plagiarism free papers
Timely delivery
Any deadline
Skilled, Experienced Native English Writers
Subject-relevant academic writer
Adherence to paper instructions
Ability to tackle bulk assignments
Reasonable prices
24/7 Customer Support
Get superb grades consistently
Online Academic Help With Different Subjects
Literature
Students barely have time to read. We got you! Have your literature essay or book review written without having the hassle of reading the book. You can get your literature paper custom-written for you by our literature specialists.
Finance
Do you struggle with finance? No need to torture yourself if finance is not your cup of tea. You can order your finance paper from our academic writing service and get 100% original work from competent finance experts.
Computer science
Computer science is a tough subject. Fortunately, our computer science experts are up to the match. No need to stress and have sleepless nights. Our academic writers will tackle all your computer science assignments and deliver them on time. Let us handle all your python, java, ruby, JavaScript, php , C+ assignments!
Psychology
While psychology may be an interesting subject, you may lack sufficient time to handle your assignments. Don't despair; by using our academic writing service, you can be assured of perfect grades. Moreover, your grades will be consistent.
Engineering
Engineering is quite a demanding subject. Students face a lot of pressure and barely have enough time to do what they love to do. Our academic writing service got you covered! Our engineering specialists follow the paper instructions and ensure timely delivery of the paper.
Nursing
In the nursing course, you may have difficulties with literature reviews, annotated bibliographies, critical essays, and other assignments. Our nursing assignment writers will offer you professional nursing paper help at low prices.
Sociology
Truth be told, sociology papers can be quite exhausting. Our academic writing service relieves you of fatigue, pressure, and stress. You can relax and have peace of mind as our academic writers handle your sociology assignment.
Business
We take pride in having some of the best business writers in the industry. Our business writers have a lot of experience in the field. They are reliable, and you can be assured of a high-grade paper. They are able to handle business papers of any subject, length, deadline, and difficulty!
Statistics
We boast of having some of the most experienced statistics experts in the industry. Our statistics experts have diverse skills, expertise, and knowledge to handle any kind of assignment. They have access to all kinds of software to get your assignment done.
Law
Writing a law essay may prove to be an insurmountable obstacle, especially when you need to know the peculiarities of the legislative framework. Take advantage of our top-notch law specialists and get superb grades and 100% satisfaction.
What discipline/subjects do you deal in?
We have highlighted some of the most popular subjects we handle above. Those are just a tip of the iceberg. We deal in all academic disciplines since our writers are as diverse. They have been drawn from across all disciplines, and orders are assigned to those writers believed to be the best in the field. In a nutshell, there is no task we cannot handle; all you need to do is place your order with us. As long as your instructions are clear, just trust we shall deliver irrespective of the discipline.
Are your writers competent enough to handle my paper?
Our essay writers are graduates with bachelor's, masters, Ph.D., and doctorate degrees in various subjects. The minimum requirement to be an essay writer with our essay writing service is to have a college degree. All our academic writers have a minimum of two years of academic writing. We have a stringent recruitment process to ensure that we get only the most competent essay writers in the industry. We also ensure that the writers are handsomely compensated for their value. The majority of our writers are native English speakers. As such, the fluency of language and grammar is impeccable.
What if I don't like the paper?
There is a very low likelihood that you won't like the paper.
Reasons being:
When assigning your order, we match the paper's discipline with the writer's field/specialization. Since all our writers are graduates, we match the paper's subject with the field the writer studied. For instance, if it's a nursing paper, only a nursing graduate and writer will handle it. Furthermore, all our writers have academic writing experience and top-notch research skills.
We have a quality assurance that reviews the paper before it gets to you. As such, we ensure that you get a paper that meets the required standard and will most definitely make the grade.
In the event that you don't like your paper:
The writer will revise the paper up to your pleasing. You have unlimited revisions. You simply need to highlight what specifically you don't like about the paper, and the writer will make the amendments. The paper will be revised until you are satisfied. Revisions are free of charge
We will have a different writer write the paper from scratch.
Last resort, if the above does not work, we will refund your money.
Will the professor find out I didn't write the paper myself?
Not at all. All papers are written from scratch. There is no way your tutor or instructor will realize that you did not write the paper yourself. In fact, we recommend using our assignment help services for consistent results.
What if the paper is plagiarized?
We check all papers for plagiarism before we submit them. We use powerful plagiarism checking software such as SafeAssign, LopesWrite, and Turnitin. We also upload the plagiarism report so that you can review it. We understand that plagiarism is academic suicide. We would not take the risk of submitting plagiarized work and jeopardize your academic journey. Furthermore, we do not sell or use prewritten papers, and each paper is written from scratch.
When will I get my paper?
You determine when you get the paper by setting the deadline when placing the order. All papers are delivered within the deadline. We are well aware that we operate in a time-sensitive industry. As such, we have laid out strategies to ensure that the client receives the paper on time and they never miss the deadline. We understand that papers that are submitted late have some points deducted. We do not want you to miss any points due to late submission. We work on beating deadlines by huge margins in order to ensure that you have ample time to review the paper before you submit it.
Will anyone find out that I used your services?
We have a privacy and confidentiality policy that guides our work. We NEVER share any customer information with third parties. Noone will ever know that you used our assignment help services. It's only between you and us. We are bound by our policies to protect the customer's identity and information. All your information, such as your names, phone number, email, order information, and so on, are protected. We have robust security systems that ensure that your data is protected. Hacking our systems is close to impossible, and it has never happened.
How our Assignment  Help Service Works
You fill all the paper instructions in the order form. Make sure you include all the helpful materials so that our academic writers can deliver the perfect paper. It will also help to eliminate unnecessary revisions.
2.      Pay for the order
Proceed to pay for the paper so that it can be assigned to one of our expert academic writers. The paper subject is matched with the writer's area of specialization.
3.      Track the progress
You communicate with the writer and know about the progress of the paper. The client can ask the writer for drafts of the paper. The client can upload extra material and include additional instructions from the lecturer. Receive a paper.
4.      Download the paper
The paper is sent to your email and uploaded to your personal account. You also get a plagiarism report attached to your paper.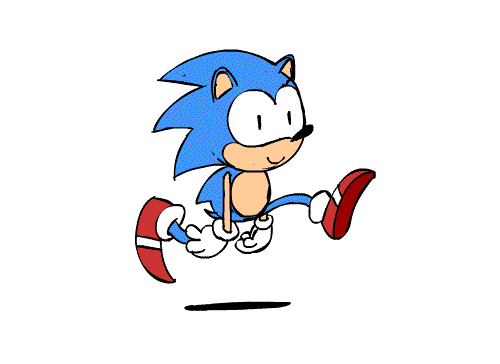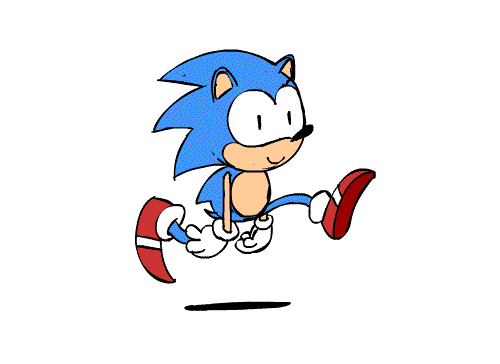 PLACE THIS ORDER OR A SIMILAR ORDER WITH US TODAY!!!
---