Postcolonial Geography
Post-Colonial Geography Questions
American identity has historically been forged on the idea of a singular identity which spontaneously congealed with the ratification of the U.S. Constitution. In spite of fractious racial discord, clear governmental references to the great empires which preceded it and its birth as the bastard child of several European monarchies, American solidified around an aggressively taught history, culture and rhetoric confirming its singularity of importance in world history and current global affairs. Bender (2006) explains that in many ways, this perspective has come to define America and its identity as counterintuitive to the geographical realities contextualizing it. Therefore, as the world moves ever more toward a state of globalizing economy, boundary-absent social network and cultural extroversion, the United States must find ways to adjust its mode of thinking.
This is the core of Bender's discussion on an 'extroverted conception of space,' denoting that American culture has been defined historically through a pointed ethnocentrism that must be viewed as irrational in a global scheme where businesses, educational communities and research investigations must often span global divides today. As Bender explains, at an early point in the development of its credo for patriotism, the United States proceeded from the idea of a national identity that was also somehow universal. Here, "regional, linguistic, ethnic, class, religious, and other forms of solidarity or connection that were either smaller or larger than the nation were to be radically subordinated to national identity. Moreover, national territory was to be firmly bounded. To sustain the idea of a national citizen or subject, the national space and population were presumed to be homogenous. In return, the modern nation-state promised to protect its citizens at home and abroad." (Bender, p. 4)
This is a premise that has been used to cultural distinguish the nations of the world throughout recent centuries. Bender identifies a core irony then that the United States has persisted at defining itself aggressively in spite of the existence of the rest of the world. This is not simply an argument to suggest American arrogance though. To the contrary, Bender confirms the view that the early outset of American history would set into motion a number of catalyzing and world-changing events. Consequently though, the author persuasiveness demonstrates the irrational nature of failing to acknowledge the inextricable relationship between the birth and evolution of the United States and events on a global scale. The inception of the United States would be set into motion by mass migrations, the genocide of indigenous populations, the dismantling of European feudalism, the opposition of colonialism and the violent confrontations of ongoing racial conflict. Consequently, its existence and evolution would have transformative effects on latter patterns of immigration, industrialization and political orientation. Therefore, its long-standing resistance to the notion of itself as contextualized by a broader global scheme is characterized as unrealistic.
As Bender disputes this notion, his text distills the case to "two nested arguments. The first that global history commenced when American history began, in the decades before and after 1500. The second follows directly from the first: American history cannot be adequately understood unless it is incorporated into that global context. It reconnects history with geography. It incorporates causal influences that work across space as well as those that unfold over time." (Bender, p. 6)
The consequences of this way of thinking may be boon to America's involvement in the practices of globalization. Indeed, Bender attributes the importance of his text to the need for future generations of Americans to better understand their role as Americans in a global economy and culture. A failure to do so will lead us wholly unprepared for the attendant realities of a global community where linguistic, cultural and philosophical versatility will translate to national currency.
By contrast, one must also be wary of the type of cultural homogenization that is implicit to globalization on the whole. To its defense, the text by Bender proceeds from the understanding that these processes are already well underway. Accordingly, these is less to be gained by opposing globalization than there is to be gained by recommending positive courses that this might take. However, it is valid to acknowledge that Bender's text seems to dispense with the notion that there is a singular 'American' cultural identity. It may be so that the U.S. lacks as a nation many of the unifying strands which have been imagined by its rhetoric. But it would be faulty to suggest that the internal experience of being American and living in America does carry cultural distinctions. Thus, as is a danger for any of the global community's individual members, the United States risks a subversion of these features in favor of a more globally homogenous identity.
Question 2:
The various hierarchies which have been used to define American culture have been ingrained into the lifestyle, economy and polity of the nation. Indeed, it is often noted that in spite of its grand rhetoric on the promise of freedom, liberty and the pursuit of happiness, its promises historically extended only to wealthy, white men. This denotes the three layers of imperialism which have helped to forge a wealthy and still demonstrably unequal society. As the texts by Bederman (1995) and McClintock (1995) show, the dimensions of race, class and gender has served as devices by which to distribute American power both at home and abroad.
Bederman in particular couches this argument in an exhaustive discussion on the ways that American men have sought to define and assert masculinity or 'manliness.' Going to lengths to differentiate these according to place, time and beholder, Bederman ultimately demonstrates that the functions of 'manliness' have generally served to validate the assumption of power, the right to subordinate and the manifest destiny to conquer and occupy. Most assuredly, this is a perspective which has helped to define the relationship between American imperialism and race. Still today, in its most militant cultural aspects, America's citizens comport to a certain native white racism that Bederman explains has been used in direct concert with the assertion of masculinity. Bederman explains that "white Americans had long associated powerful manhood with white supremacy. For example, during the first two-thirds of the nineteenth century, American citizenship rights had been construed as 'manhood' rights which inhered to white males, only. Framers of state constitutions in sixteen northern and western states explicitly placed African-American men in the same category as women, as 'dependents.'" (Bederman, p. 20)
This denotes that the inherent racial bigotry which was used to validate subjugation, enslavement and unequal treatment of African-Americans would be authored into both the cultural and legislative identify of the American white male. Its permeation is reinforced by America's consistent recapitulation of these ideas when faced with foreign conflict. From the internment of the Japanese during World War II to the aggressive domestic spying agenda aimed at Middle Eastern men during the War on Terror, America has garnered support for these agendas by affiliating militant advocacy with a certain white manifestation of manliness. This has been underscored by key class imperatives that suggest American economic patterns to be a template for greater global progress. This is an idea which is articulated in the text by McClintock, which connects such ethnocentrism with the alleged economic progress of the global community. Here, McClintock indicates that "the first seismic shift in the idea of progress came with the abrupt shift in U.S. Third World policy in the 1980s. Emboldened in the 1950s by its economic 'great leap forward'. . . The United States was empowered to insist globally that other countries could progress only if they followed the U.S. road to mass-consumption prosperity." (p. 392)
Given that Japan stands today as the only demonstration of American capitalism successfully implemented to the achievement of economic prosperity, we are inclined to reflect on much of the promise of the 'great leap forward' as being enjoyed by a distinct cross-section of demographics. Namely, the implicit politics of race and class construction continue to dominate the global landscape even today. As America foists its accomplishments upon other nations, it does so with a continued emphasis on white, male authoritarianism, whether through governmental or corporate control. Here, we are drawn back to a key idea expressed in the text by Bederman, which is that a sense of racial superiority underlines the basic premise that one cultural way of life is inherently superior to another. American notions of nation-building and of globalization thereafter reflect many of the same conceits as forces like colonization and imperialism. While the language and terminology used to justify foreign exploitation and occupation may have changed over time, the outcome is the same reinforcement of racial hierarchies that has defined the United States internally and externally. The Bederman text is especially useful for stripping down the rationales of modernization, democracy and the advancement of civilizations and instead recognizing the preeminent role the ethnicity has played in the justification for one culture consuming another. That these hierarchical divisions have also come to reflect an impression of American 'manliness' also seems to validate the general cultural support enjoyed within the United States for this imposition of hierarchies.
Question 3:
In some regards, the idea of 'culture' is highly mutable and subject to widespread variations in characterization. Quite in fact, the concept of culture is highly implicated in the weaponzation of words that may be used by one nation to subjugate another. Ideas about how cultures interact, about which cultures are superior and indeed about whether or not the practices of some peoples should even be called 'cultures' have been subjected to rationalization as colonialist nations have subjugated various parts of the developing sphere. It is this understanding that inclines Said's (2002) perspective in "The Clash of Definitions."
Here, Said opposes the idea that there are distinct incompatibilities which persist between civilizations. Instead, he argues that this is the impression which has been foisted upon us by the shifting notions of what is meant by culture, particularly as this depends upon the perspective of hegemonic ethnic groups. This speaks to the 'dynamic conception of culture' at the heart of Said's argument. Namely, he argues that this is a highly mutable thing which may differ depending upon the identity or agenda of its beholder. To the point Said argues that "anyone with the slightest understanding of how cultures work knows that defining a culture, saying what it is for members of that culture, is always a major and, even in undemocratic societies, a democratic contest. There are canonical authorities to be selected and regularly revised, debated, reselected, or dismissed. There are ideas of good and evil, belonging or not belonging (the same and the different), hierarchies of value to be specified, discussed, rediscussed and settled or not." (p. 1)
These different features, Said argues, vary according to the moment in history, the collective will of a people or the specific dominance of an encompassing cultural force. In some ways, this differs from the idea of culture as a real and persistent set of characteristics to be preserved against such distortions. Quite to this point, Cabral (1973) helps to explain and predict the unlikely success experienced by small and poorly armed villagers at outlasting the occupation of technologically advanced and resource affluent imperialist forces. Cabral contends that there is a certain continuity and psychological power that are steeped in cultural identity. Where these features are not obstructed, a colonial power will have little longterm success in making the subjugated territory its own. By contrast, Cabral remarks that "history teaches us that, in certain circumstances, it is very easy for the foreigner to impose his domination on a people. But it also teaches us that, whatever may be the material aspects of this domination, it can be maintained only by the permanent, organized repression of the cultural life of the people concerned. Implantation of foreign domination can be assured definitively only by physical liquidation of a significant part of the dominated population.' (p. 1)
As Cabral states rather convincingly, there is an inherent incompatibility between the simultaneous political and/or economic dominance of a peoples and the respectful preservation of their culture. Indeed, Cabral points most critically to the notion of 'democracy' as an indicator of freedom or self-representation, instead arguing that this is a rhetorical vestige of western societies and typically serves as a path for the installation of sympathetic leadership in occupied nations. In other words, Cabral sees this as another means to imperial domination and cultural whitewashing that is obscured by discursive distortion. This distortion is committed with great potential consequence to the survivability of a specific occupied culture. Yet more gravely though, Cabral notes that some occupying forces have dispensed altogether with rhetorical efforts at quelling the unrest of the occupied.
As Cabral argues instead, any form of foreign occupation must inherently carry forward its own structural mechanism for imposing an unnatural system upon a domestic culture. Cabral points to such examples as Apartheid in South Africa, indicating that those who would seek to validate foreign occupation have done so only through the fabrication of an altogether new and inherently racially oppressive cultural reality. In a certain regard, this highlights a danger in accepting Said's 'dynamic' understanding of culture.
By allowing culture to be too liberally shifting according to the perspective and whims of any given beholder at any given time, we risk validating the cultural genocide that is often perpetrated in the name of such forces as democracy, economic progress and global interdependency. Even as these forces are characterized as inherently 'improving' the lives of those impacted, this view is itself highly entangled in what Cabral sees as a false set of cultural hierarchies. Said's impression that culture should be seen as dynamic and changing manifests as a direct threat in Cabral's view. The latter argues that "culture is simultaneously the fruit of a people's history and a determinant of history, by the positive or negative influence which it exerts on the evolution of relationships between man and his environment, among men or groups of men within a society, as well as among different societies. Ignorance of this fact may explain the failure of several attempts at foreign domination — as well as the failure of some international liberation movements." (p. 1)
By trivializing culture as a function of perspective and as a variable implicated only by time and space is to make way for the rationale that has allowed so many peoples already to be wiped off the face of the earth.
Works Cited:
Bederman, G. (1995). Manliness & Civilization: A Cultural History of Gender and Race in the United States, 1880-1917. Chicago: University of Chicago Press.
Bender, T. (2006). A Nation among Nations: America's Place in World History. New York: Hill & Wang:
Cabral, A. (1973). National Liberation and Culture. In Return to the Source: Selected Speeches of Amilcar Cabral. New York: Monthly Review Press: 39-56.
McClintock, A. (1995). Imperial Leather: Race, Gender and Sexuality in the Colonial Contest. London: Routledge.
Said, E. (2002). The Clash of Definitions. In Reflections on Exile and Other
Essays. Cambridge, MA: Harvard University Press: 569-590.
---
Are you busy and do not have time to handle your assignment? Are you scared that your paper will not make the grade? Do you have responsibilities that may hinder you from turning in your assignment on time? Are you tired and can barely handle your assignment? Are your grades inconsistent?
Whichever your reason is, it is valid! You can get professional academic help from our service at affordable rates. We have a team of professional academic writers who can handle all your assignments.
Plagiarism free papers
Timely delivery
Any deadline
Skilled, Experienced Native English Writers
Subject-relevant academic writer
Adherence to paper instructions
Ability to tackle bulk assignments
Reasonable prices
24/7 Customer Support
Get superb grades consistently
Online Academic Help With Different Subjects
Literature
Students barely have time to read. We got you! Have your literature essay or book review written without having the hassle of reading the book. You can get your literature paper custom-written for you by our literature specialists.
Finance
Do you struggle with finance? No need to torture yourself if finance is not your cup of tea. You can order your finance paper from our academic writing service and get 100% original work from competent finance experts.
Computer science
Computer science is a tough subject. Fortunately, our computer science experts are up to the match. No need to stress and have sleepless nights. Our academic writers will tackle all your computer science assignments and deliver them on time. Let us handle all your python, java, ruby, JavaScript, php , C+ assignments!
Psychology
While psychology may be an interesting subject, you may lack sufficient time to handle your assignments. Don't despair; by using our academic writing service, you can be assured of perfect grades. Moreover, your grades will be consistent.
Engineering
Engineering is quite a demanding subject. Students face a lot of pressure and barely have enough time to do what they love to do. Our academic writing service got you covered! Our engineering specialists follow the paper instructions and ensure timely delivery of the paper.
Nursing
In the nursing course, you may have difficulties with literature reviews, annotated bibliographies, critical essays, and other assignments. Our nursing assignment writers will offer you professional nursing paper help at low prices.
Sociology
Truth be told, sociology papers can be quite exhausting. Our academic writing service relieves you of fatigue, pressure, and stress. You can relax and have peace of mind as our academic writers handle your sociology assignment.
Business
We take pride in having some of the best business writers in the industry. Our business writers have a lot of experience in the field. They are reliable, and you can be assured of a high-grade paper. They are able to handle business papers of any subject, length, deadline, and difficulty!
Statistics
We boast of having some of the most experienced statistics experts in the industry. Our statistics experts have diverse skills, expertise, and knowledge to handle any kind of assignment. They have access to all kinds of software to get your assignment done.
Law
Writing a law essay may prove to be an insurmountable obstacle, especially when you need to know the peculiarities of the legislative framework. Take advantage of our top-notch law specialists and get superb grades and 100% satisfaction.
What discipline/subjects do you deal in?
We have highlighted some of the most popular subjects we handle above. Those are just a tip of the iceberg. We deal in all academic disciplines since our writers are as diverse. They have been drawn from across all disciplines, and orders are assigned to those writers believed to be the best in the field. In a nutshell, there is no task we cannot handle; all you need to do is place your order with us. As long as your instructions are clear, just trust we shall deliver irrespective of the discipline.
Are your writers competent enough to handle my paper?
Our essay writers are graduates with bachelor's, masters, Ph.D., and doctorate degrees in various subjects. The minimum requirement to be an essay writer with our essay writing service is to have a college degree. All our academic writers have a minimum of two years of academic writing. We have a stringent recruitment process to ensure that we get only the most competent essay writers in the industry. We also ensure that the writers are handsomely compensated for their value. The majority of our writers are native English speakers. As such, the fluency of language and grammar is impeccable.
What if I don't like the paper?
There is a very low likelihood that you won't like the paper.
Reasons being:
When assigning your order, we match the paper's discipline with the writer's field/specialization. Since all our writers are graduates, we match the paper's subject with the field the writer studied. For instance, if it's a nursing paper, only a nursing graduate and writer will handle it. Furthermore, all our writers have academic writing experience and top-notch research skills.
We have a quality assurance that reviews the paper before it gets to you. As such, we ensure that you get a paper that meets the required standard and will most definitely make the grade.
In the event that you don't like your paper:
The writer will revise the paper up to your pleasing. You have unlimited revisions. You simply need to highlight what specifically you don't like about the paper, and the writer will make the amendments. The paper will be revised until you are satisfied. Revisions are free of charge
We will have a different writer write the paper from scratch.
Last resort, if the above does not work, we will refund your money.
Will the professor find out I didn't write the paper myself?
Not at all. All papers are written from scratch. There is no way your tutor or instructor will realize that you did not write the paper yourself. In fact, we recommend using our assignment help services for consistent results.
What if the paper is plagiarized?
We check all papers for plagiarism before we submit them. We use powerful plagiarism checking software such as SafeAssign, LopesWrite, and Turnitin. We also upload the plagiarism report so that you can review it. We understand that plagiarism is academic suicide. We would not take the risk of submitting plagiarized work and jeopardize your academic journey. Furthermore, we do not sell or use prewritten papers, and each paper is written from scratch.
When will I get my paper?
You determine when you get the paper by setting the deadline when placing the order. All papers are delivered within the deadline. We are well aware that we operate in a time-sensitive industry. As such, we have laid out strategies to ensure that the client receives the paper on time and they never miss the deadline. We understand that papers that are submitted late have some points deducted. We do not want you to miss any points due to late submission. We work on beating deadlines by huge margins in order to ensure that you have ample time to review the paper before you submit it.
Will anyone find out that I used your services?
We have a privacy and confidentiality policy that guides our work. We NEVER share any customer information with third parties. Noone will ever know that you used our assignment help services. It's only between you and us. We are bound by our policies to protect the customer's identity and information. All your information, such as your names, phone number, email, order information, and so on, are protected. We have robust security systems that ensure that your data is protected. Hacking our systems is close to impossible, and it has never happened.
How our Assignment  Help Service Works
You fill all the paper instructions in the order form. Make sure you include all the helpful materials so that our academic writers can deliver the perfect paper. It will also help to eliminate unnecessary revisions.
2.      Pay for the order
Proceed to pay for the paper so that it can be assigned to one of our expert academic writers. The paper subject is matched with the writer's area of specialization.
3.      Track the progress
You communicate with the writer and know about the progress of the paper. The client can ask the writer for drafts of the paper. The client can upload extra material and include additional instructions from the lecturer. Receive a paper.
4.      Download the paper
The paper is sent to your email and uploaded to your personal account. You also get a plagiarism report attached to your paper.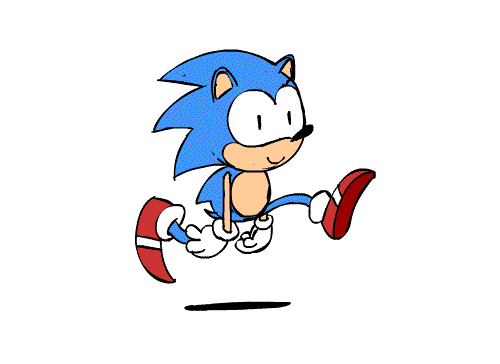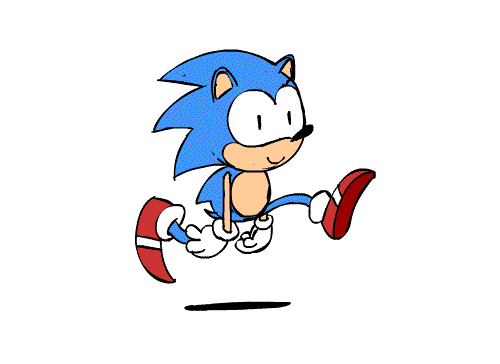 PLACE THIS ORDER OR A SIMILAR ORDER WITH US TODAY!!!
---