Polish Tourists and Their Recent Tourism Trends
Polish Tourists and Recent Trends
The forces of globalization have changed the way we now see and live life. The fact that social, political, technological, cultural and economic features have transcended boundaries materialized in new features, to which the contemporaneous society has quickly adapted. Technological innovations in the United States were brought to emergent European countries, making the lives of individuals easier. The transfer of capital from highly developed countries has resulted in the opening of new corporate plants in less developed countries, to culminate with the creation of additional jobs and the formation of a more reliable source of economic stability.
The examples of how the forces of globalization have impacted the social climate are endless and basically present in all backgrounds. An interesting topic relative to globalization refers to the modifications in traveling habits. These have significantly increased throughout the past recent decades and individuals now travel more for both business and leisure purposes. Proof of this stand the significantly improved local and international infrastructures as well as the statistics revealing recent traveling patterns.
An analysis of the available information will reveal that not only the individuals in highly developed countries travel more nowadays, but also those in emergent economies. Their traveling behavior has been insufflated by global patterns, but also by the liberalization and opening of their own boundaries. A relevant example in this instance is Poland. The topic addresses a rather niche domain and the specialized literature on this particular field is rather scarce. A detailed look at the materials available however will be able to support the reader in forming an opinion.
2. General Information on Poland
Poland is the 21st largest economy of the globe in terms of measured gross domestic product for 2007, with an estimated GDP of $623.1 billion. The history of the country has been an extremely tumultuous one. Poland was established towards the middle of the 10th century and it reached its golden age during the 16th century. Between 1772 and 1795, it was divided and occupied by Russia, Prussia and Austria. It gained its independence in 1918, but was soon afterwards invaded by Germany and the Soviet Union during the World War II. In 1999, Poland joined the NATO and in 2004, they joined the European Union. The country's economic stability and growth remains a challenging task and the state continues to register high unemployment rates, low infrastructure developments and high levels of rural poverty (Central Intelligence Agency, 2008)
Poland is a central European country, located east of Germany, north of Slovakia and the Czech Republic, west of Ukraine, Belarus and Lithuania and south of the Baltic Sea and Russia. Its official name is the Republic of Poland from the local "Rzeczpospolita Polska." The legislative basis is ensured by the country's constitution, based on the Napoleonic code and several communist principles. Poland is currently undergoing a process of democratization.
The central European state measures a total area of 312,679 square kilometers, slightly smaller than New Mexico. Their climate is generally temperate, with cold influences and the land is plain, with some mountainous formations in the southern parts of the country. The main natural resources of Poland are coal, sulfur, copper, natural gas, salt, amber, silver and lead.
The estimated population in Poland is of 38,500,696 individuals, and the population growth rate is of a negative value (-0.045%). The life expectancy at birth is of 75.41 years. The Poles are generally an educated nation, with 5.5% of the country's GDP being spent on education. The literacy rate is of 99.8% and the average number of years a Pole spends in school is of 15.
In terms of economic performances, Poland's GDP growth rate has been following an ascendant trend. The income per capita in 2007 was of $16,200, as opposed to the $10,000 GDP per capita measured at a global level. The large majority of the income is generated by the service sector, followed by industry and agriculture. The unemployment rate was estimated at 12% and the inflation rate was of 2.5% (Central Intelligence Agency, 2008).
The economic problems in Poland reached their historical peak during late 1980s, when the centrally oriented economy registered an inflation rate of 55% and the federal deficit was reaching sky high limits. Throughout the 1990s, several economic reforms were developed and implemented, but their success had been mixed, revealing both positive, as well as negative outcomes. The inflation rates were however reduced from 55 to only 35% by 1993, and this increased the morale of the population and the economic agents. Then, the country liberalized its market and the access to merchandize, as well as the quality of these goods and services, has dramatically increased. Finally, the increased emphasis on international trade is making Poland realize its growth potential through exports (Ebrill, 1994).
Privatization and the attraction of foreign investors have constituted a long-term goal of the Polish officials and the recent years prove their successes in this field. Investors generally come to Poland due to the cheaper workforce and they support the country's economic development. The price on the environment is however a high one to pay. The pollution matters (such as acid rains, deforestations or the contaminations of fresh water resources) were being resolved with the reduction in industrialization, but the new multinational plants bring the issues once again into discussion.
Poland generally produces fruits, vegetables and animal derivate products, such as eggs, dairy or meat. They mainly export machineries and transport equipments, intermediate manufactured items, food and animals to Germany, Italy, France, the United Kingdom, the Czech Republic and Russia. The import commodities revolve around machineries, manufactured goods, chemicals, minerals and fuels and they are generally imported from Germany, Russia, Italy, the Netherlands, France and China (Central Intelligence Agency, 2008).
What is relevant in terms of Polish tourists are the features of transportation. They could be summarized as follows:
123 airports, 83 with paved runways heliports
23,072 kilometers of railways
423.997 kilometers of roadways
3,997 kilometers of waterways ports and terminals (Central Intelligence Agency, 2008)
3. Polish Tourists and Recent Trends
As it has been stated in the introductory part, the topic of Polish tourists and their trends and habits represents a niche area of interest. Ergo, the specialized literature has placed a reduced emphasis on it. There are however some sources which present relevant information for those interested in the trends and habits of Poles. The following pages will present data from various sources of information, including books and even internet websites.
In Tourism in the New Europe, Rhodri Thomas and Marcjanna Augustyn emphasize on the direct relationship between tourism trends and the country's economic development. "Tourism is an integral part of people lifestyles in many countries. In Poland, it is developing slowly and this process is connected with the evolution of Polish tourism consumption." Thomas and Augustyn base their findings on the research conducted by the Institute of Tourism and the data refers to individuals over the age of 15. Some relevant statistics presented by the two authors could be summarized as follows:
the years before 1970 have been characterized by a dynamic growth in domestic tourism between 1970 and 1994, domestic tourism in Poland registered a massive decrease an increase in domestic tourism occurred again between 1995 and 1999, but was followed by a decrease starting with 2000 in 1999, 63% (91 million trips) of the Polish population engaged in domestic tourism; out of these trips, 66 million were short breaks and 25 million were longer vacations by 2004, only 48% (40 million trips) of the population was engaging in domestic tourism; 25 million trips were short and 15 million were longer relative to international tourism, however the numbers are smaller, they are more stable in 1999, 14% of the Polish residents were undertaking trips abroad; it accumulated for 7.5 million trips by 2004, the number of Poles who were engaging in international tourism had fallen to 12% representing 6.3 million trips
The most desirable locations for abroad trips were represented by European countries, with two exceptions. Egypt and the United States of America received 0.1 million Polish tourists in 2004. The most popular destination of Polish tourists is Germany, receiving 2.3 million Polish tourists. It was followed by the Czech Republic, with 0.55 million tourists; Slovakia, with 0.55 million tourists; Italy, with 0.50 million tourists and Austria, with 0.35 million tourists. However the actual statistics for these countries are not revealed, the next best preferred destinations are the United Kingdom, Belgium, France and Ukraine. As a parallel with the economic characteristics of Poland, it can easily be observed that the population generally prefers to take trips within the countries that are Poland's primary international trade partners.
The most common purpose in engaging in international tourism is that of sightseeing, recreation and entertainment and in 2004, accounted for 38% of all trips abroad (the number has however declined from 44% in 2002). The second most common goal of an international trip is the business or professional obligation. These types of trips accounted for 33% in 2004, a major increase since 2002, when they only accounted for 17% in all international trips. Finally, the third most common stimulus for trips abroad was that of visiting family and friends. In 2002, the rate of these trips was of 28%, but by 2004 it had declined to 22%.
Another trend obvious in the past recent years is that of Polish tourists visiting destinations considered untraditional so far. This is generally the result of intensified marketing efforts and the most relevant example in this sense is the still growing number of Polish individuals traveling to the African countries, namely Kenya. Also, the results are due to a long historical relationship between Poland and Kenya, basically the fact that Poland has offered scholarships to the Kenyan students and that they have also helped defend the British territories in Kenya against Germany, during WWII. "Mr. Reshadi Noor, the honorary consul of the Republic of Poland in Mombassa, said no Polish tourists visited Kenya before the collapse of communism but the trend had now been reversed, with more than 100 visitors coming to Mombassa every week" (Polonia Global Fund, 2002).
The increasing trend in trips is, amongst other things, due to the liberalization of markets, the opening of boundaries, and the improvements in infrastructure. Poland has commenced its efforts to improving its roadway connections to the countries in the European Union, but a positive result will be delayed by the complexity of the work and the resources it requires. In terms of railways however, the country has undergone major improvements and is dedicated to continuing this path. A most relevant example in this sense is given by the increasing number of trips to Germany. This can be explained by the fact that tourists now find it easier to get from Warszawa (Poland's capital) to Berlin. "The number of air, rail and sea connections with abroad has gone up. Warszawa – Berlin travel abroad a comfortable train takes six hours, and like other connections, it will be even shorter in a few years time" (Service de la Promotion du Commerce et des Investissements).
An interesting feature to observe is that the Polish tourism agencies have made increased efforts to attract the population and offer them tourist packages for both domestic and international traveling. A study conducted on these promotions retrieved the following findings:
the Polish consumer is more opened to communications with the tourist agents than it was initially believed; the agents are however unprepared and insufficiently trained to develop and sustain such communications the agents are primarily focused on increasing their sales, rather than supporting domestic and international trips of Polish individuals the promotions are aimed to achieve a one time sale and fail to turn the one time consumer into a loyal client the promotional activities of the tourism agencies were generalist and failed to address the needs and requirements of the individual consumers market research was not conducted and the individuals had no say in the formation of the traveling packages agencies have limited access and knowledge on how to use marketing tools and techniques to attract customers the promotions were not coordinated, integrated and they were often even illogical the agencies rarely have the ability to keep the promises they make during promotional sales (Thomas and Augustyn, 2006)
Based on the analyses and research conducted, it has been revealed that the Polish tourists to both domestic and international locations are interested in the following tourist packages: sightseeing, pilgrimage, music, cultural, eco and incentive package tours (Thomas and Augustyn, 2006).
Melanie Smith and Mike Robinson (2006) observe that cultural traveling is most common among youth and the Polish population over the age of 40. The income and occupation of the visitors does not impact the locations Poles visit when on vacation. The motivations of the Polish tourists to both domestic and global locations have been comparatively analyzed in 1997 and 2001 and the findings are revealed in the table below:
Source: Smith and Robinson
In terms of the amounts of money Polish individuals spend on their travels, the findings indicate rather reduced sums. In this instance, most travelers spend less than 500 zloty on a trip, less than $170. "In 2001, an average monthly salary amounted to approximately 2045.11 zl (about $670) and an average monthly disposable income (for 1 person) to 620.44 zl (about 205). These numbers bring into sharp focus the economic situation of the average Polish cultural tourist" (Smith and Robinson, 2006). The table below reveals the tourist spending relative to the purpose of spending:
Source: Smith and Robinson
4. Final Remarks
The forces of globalization have impacted all features of the everyday life, including the traveling habits. And this is not only true for highly developed economies, but also for the individuals living in emergent economies. Poland is a relevant example in this sense. The central European country has been the onset of a tumultuous history, but nowadays, it seems to be regaining its socio-economic stability. Due to various economic reforms and the liberalization of markets, the country has managed to stabilize its inflation rate and has been following an ascendant trend in terms of gross domestic product. The developments made in infrastructure support both industrial developments, as well as leisure activities, such as traveling.
Just like its history, the Polish traveler has been forced to adjust to several modifications in the contemporary environment. With a greater focus on career, the Polish individual tends to travel less for leisure and more for business purposes. The main destinations include the European countries, those which are the country's trade partners, with the exception of the United States, Egypt and more recently, Kenya. The Polish individual also travels less to visit his family or friends who live abroad. The statistics reveal a dynamic domestic tourism, with fluctuating increases and decreases. International trips however are more stable.
Ultimately, the touristy behavior of Polish individuals is directly dependent on the country's socio-economic development and the growth of the touristy sector (both domestic and international) depends on the society's take on touristy consumption. All findings relative to the Polish tourists and their revealed trends indicate that they are undergoing a process of change and are adapting to the changing features of the national and global market. Best put by Rhodri Thomas and Marcjanna Augustyn, "the evolution of tourism consumption in Poland is also characterized by a gradual move from traditional tourism to contemporary tourism. […] the traditional model of tourism is characterized by group traveling, passivity of tourists, focus on the quantity rather than the quality of trips, lack of preparation and knowledge about the culture and tourist attractions of the visited areas, lack of adjustment to the lifestyles of local communities in visited areas, noisiness of tourists, inability to speak the language of the visited country, curiosity, expectation of comfort and fast means of transport. In contrast, the contemporary model of tourism is characterized by individual traveling, longer holidays, making several trips a year, making individual and spontaneous itinerary decisions, undertaking physical activity, expecting high quality of the tourist experience, interest in acquiring knowledge of the destination visited, adopting the lifestyle of the visited population, desire for calmness rather than comfort, buying small personal souvenirs and gifts and reducing the speed of moving around."
References
Ebrill, L.P., 1994, Poland: The Path to a Market Economy, International Monetary Fund
Smith, M.K., Robinson, M., 2006, Cultural Tourism in a Changing World: Politics, Participation and (Re)presentation, Cahnnel View Publications
Thomas, R., Augustyn, M., 2006, Tourism in the New Europe: Perspectives on Some Policies and Practices, Elsevier
2002, Number of Polish Tourists Up, Polonia Global Fund, http://pgf.cc/2002/06/15/number-of-polish-tourists-up/last accessed on January 13, 2009
2008, the World Factbook – Poland, Central Intelligence Agency, https://www.cia.gov/library/publications/the-world-factbook/geos/pl.htmllast accessed on January 13, 2009
Tourism in Poland, Service de la Promotion du Commerce et des Investissements, Ambassade de Pologne a Tunis, Retrieved at http://www.polamb-commerce.planet.tn/Tourism%20in%20Poland.pdfon January 13, 2009
---
Are you busy and do not have time to handle your assignment? Are you scared that your paper will not make the grade? Do you have responsibilities that may hinder you from turning in your assignment on time? Are you tired and can barely handle your assignment? Are your grades inconsistent?
Whichever your reason is, it is valid! You can get professional academic help from our service at affordable rates. We have a team of professional academic writers who can handle all your assignments.
Plagiarism free papers
Timely delivery
Any deadline
Skilled, Experienced Native English Writers
Subject-relevant academic writer
Adherence to paper instructions
Ability to tackle bulk assignments
Reasonable prices
24/7 Customer Support
Get superb grades consistently
Online Academic Help With Different Subjects
Literature
Students barely have time to read. We got you! Have your literature essay or book review written without having the hassle of reading the book. You can get your literature paper custom-written for you by our literature specialists.
Finance
Do you struggle with finance? No need to torture yourself if finance is not your cup of tea. You can order your finance paper from our academic writing service and get 100% original work from competent finance experts.
Computer science
Computer science is a tough subject. Fortunately, our computer science experts are up to the match. No need to stress and have sleepless nights. Our academic writers will tackle all your computer science assignments and deliver them on time. Let us handle all your python, java, ruby, JavaScript, php , C+ assignments!
Psychology
While psychology may be an interesting subject, you may lack sufficient time to handle your assignments. Don't despair; by using our academic writing service, you can be assured of perfect grades. Moreover, your grades will be consistent.
Engineering
Engineering is quite a demanding subject. Students face a lot of pressure and barely have enough time to do what they love to do. Our academic writing service got you covered! Our engineering specialists follow the paper instructions and ensure timely delivery of the paper.
Nursing
In the nursing course, you may have difficulties with literature reviews, annotated bibliographies, critical essays, and other assignments. Our nursing assignment writers will offer you professional nursing paper help at low prices.
Sociology
Truth be told, sociology papers can be quite exhausting. Our academic writing service relieves you of fatigue, pressure, and stress. You can relax and have peace of mind as our academic writers handle your sociology assignment.
Business
We take pride in having some of the best business writers in the industry. Our business writers have a lot of experience in the field. They are reliable, and you can be assured of a high-grade paper. They are able to handle business papers of any subject, length, deadline, and difficulty!
Statistics
We boast of having some of the most experienced statistics experts in the industry. Our statistics experts have diverse skills, expertise, and knowledge to handle any kind of assignment. They have access to all kinds of software to get your assignment done.
Law
Writing a law essay may prove to be an insurmountable obstacle, especially when you need to know the peculiarities of the legislative framework. Take advantage of our top-notch law specialists and get superb grades and 100% satisfaction.
What discipline/subjects do you deal in?
We have highlighted some of the most popular subjects we handle above. Those are just a tip of the iceberg. We deal in all academic disciplines since our writers are as diverse. They have been drawn from across all disciplines, and orders are assigned to those writers believed to be the best in the field. In a nutshell, there is no task we cannot handle; all you need to do is place your order with us. As long as your instructions are clear, just trust we shall deliver irrespective of the discipline.
Are your writers competent enough to handle my paper?
Our essay writers are graduates with bachelor's, masters, Ph.D., and doctorate degrees in various subjects. The minimum requirement to be an essay writer with our essay writing service is to have a college degree. All our academic writers have a minimum of two years of academic writing. We have a stringent recruitment process to ensure that we get only the most competent essay writers in the industry. We also ensure that the writers are handsomely compensated for their value. The majority of our writers are native English speakers. As such, the fluency of language and grammar is impeccable.
What if I don't like the paper?
There is a very low likelihood that you won't like the paper.
Reasons being:
When assigning your order, we match the paper's discipline with the writer's field/specialization. Since all our writers are graduates, we match the paper's subject with the field the writer studied. For instance, if it's a nursing paper, only a nursing graduate and writer will handle it. Furthermore, all our writers have academic writing experience and top-notch research skills.
We have a quality assurance that reviews the paper before it gets to you. As such, we ensure that you get a paper that meets the required standard and will most definitely make the grade.
In the event that you don't like your paper:
The writer will revise the paper up to your pleasing. You have unlimited revisions. You simply need to highlight what specifically you don't like about the paper, and the writer will make the amendments. The paper will be revised until you are satisfied. Revisions are free of charge
We will have a different writer write the paper from scratch.
Last resort, if the above does not work, we will refund your money.
Will the professor find out I didn't write the paper myself?
Not at all. All papers are written from scratch. There is no way your tutor or instructor will realize that you did not write the paper yourself. In fact, we recommend using our assignment help services for consistent results.
What if the paper is plagiarized?
We check all papers for plagiarism before we submit them. We use powerful plagiarism checking software such as SafeAssign, LopesWrite, and Turnitin. We also upload the plagiarism report so that you can review it. We understand that plagiarism is academic suicide. We would not take the risk of submitting plagiarized work and jeopardize your academic journey. Furthermore, we do not sell or use prewritten papers, and each paper is written from scratch.
When will I get my paper?
You determine when you get the paper by setting the deadline when placing the order. All papers are delivered within the deadline. We are well aware that we operate in a time-sensitive industry. As such, we have laid out strategies to ensure that the client receives the paper on time and they never miss the deadline. We understand that papers that are submitted late have some points deducted. We do not want you to miss any points due to late submission. We work on beating deadlines by huge margins in order to ensure that you have ample time to review the paper before you submit it.
Will anyone find out that I used your services?
We have a privacy and confidentiality policy that guides our work. We NEVER share any customer information with third parties. Noone will ever know that you used our assignment help services. It's only between you and us. We are bound by our policies to protect the customer's identity and information. All your information, such as your names, phone number, email, order information, and so on, are protected. We have robust security systems that ensure that your data is protected. Hacking our systems is close to impossible, and it has never happened.
How our Assignment  Help Service Works
You fill all the paper instructions in the order form. Make sure you include all the helpful materials so that our academic writers can deliver the perfect paper. It will also help to eliminate unnecessary revisions.
2.      Pay for the order
Proceed to pay for the paper so that it can be assigned to one of our expert academic writers. The paper subject is matched with the writer's area of specialization.
3.      Track the progress
You communicate with the writer and know about the progress of the paper. The client can ask the writer for drafts of the paper. The client can upload extra material and include additional instructions from the lecturer. Receive a paper.
4.      Download the paper
The paper is sent to your email and uploaded to your personal account. You also get a plagiarism report attached to your paper.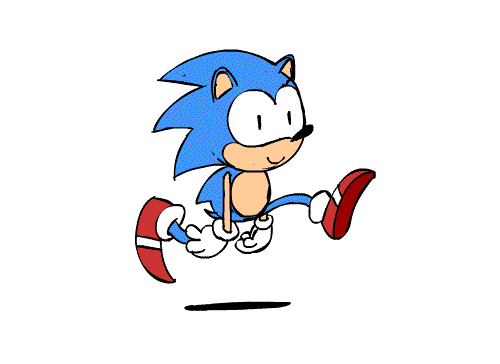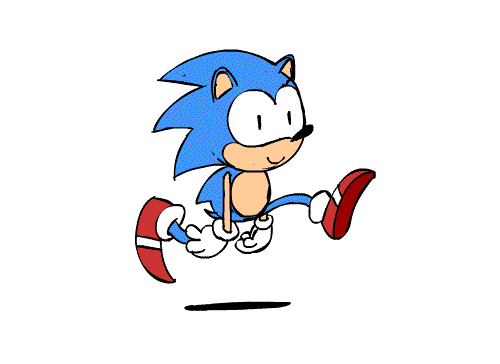 PLACE THIS ORDER OR A SIMILAR ORDER WITH US TODAY!!!
---