Pleural Effusion in Children — An Overview
Pleural Effusion is a disease resulting from excess production of fluids or a decrease in absorption or in some instances both thereby leading to an abnormal collection of fluids in the pleural space. It is the commonest pleural disease and has etiologies that include symptomatic inflammatory, cardiopulmonary disorders and malignant diseases that require speedy evaluation as well as treatment (Jeffery Rubins 2016).
Disorders like an infection are some of the primary afflictions that could lead to the collection of fluids in the pleural space leading to pediatrics pleural effusion. The fluid accumulation can result from poor absorption or an increase in filtration. While mild effusion is asymptomatic, complications like septicemia, pneumothorax, pleural thickening, bronchopleural fistula, and respiratory failure might accompany it (Shahla Afsharpaiman, et al. 2016). a chest ultrasound or lateral decubitus indicates the probability of the existence of a large pleural effusion. Children with pneumonia need consultation with institutional services that possess the expertise needed to extricate pleural fluid specimens, induce drainage and provide fibrinolytic agents or VATS (John S. Bradley, et al. 2011).
Anatomy
Viscera and parietal pleurae form the border of the pleural space. The thoracic cavity's inner surface is covered by parietal pleura, in those afflicted. The areas covered include even the ribs, diaphragm and mediastinum. The mediastinum separates the left and right pleural spaces. The role of the pleural space is to help in respiration by coupling chest movement with those of the lungs in a couple of ways. First, the parietal and visceral pleurae are kept in close proximity by a relative vacuum present in the space in between. Second, the relatively small pleural fluid volume provides lubrication to help smoothen pleurae surface movements against one another as respiration takes place. The small fluid volume is kept relatively constant by balancing hydrostatic, lymphatic drainage and oncotic pressure. Disturbing this balance can result in pathological issues (Jeffrey Rubins 2016). A number of pleura ultra-structures are closely related to pleural membranes' basic roles and functions such as maintaining pleural fluid and local inflammatory response. The former function is very important in mechanical coupling of chest and lung wall. The fluid existing in the pleural space helps transmit trans-pleural forces taking part in respiration as well as in optimal thickness and volume maintenance. The fluid's filtration into the pleural space follows the net hydro-static oncotic pressure gradient. The flow takes place downwards on a vertical pressure gradient which is influenced by viscosity and hydrostatic pressure. There could also be net fluid movement to inter-lobar and mediastinal regions from the coastal pleura. The area where the fluid's re-absorption takes place is via the parietal pleural surface via lymphatic stomata (Lee KF & Olak J. 1994).
Physiology
Every year, more than a million patients in the U.S. develop pleural effusion, which has not less than sixty varied causes. Size, rates and risk of recurrence vary. The major causes of pleural effusions accounting for nearly 90% of the cases are pulmonary infection, congestive heart failure (CHF) and malignancy. The effects of pleural effusion on cardio-respiratory functions can be enormous. One of the common symptoms is breathlessness and it can be very debilitating, leading to the impairment of quality of life. To relieve breathlessness, therapeutic pleural interventions have to be considered and they have their own associated infections, risks and discomforts. Managing pleural effusions is therefore a tough thing to do and burdens healthcare systems across the world (Thomas, Rajesh, et al. 2015).
Pathophysiology
Managing tranudative pleural effusions is basically directed at treating the underlying condition. Several options to treat pleural effusions exist. One of them is pleura-desis. Several trials examining the use of deoxycline, bleomycin and talc do not have elaborate and well thought out outcomes and study designs. The patient evaluations of these trials have also been inconsistent.
Each of the agents is viewed to be safe and effective; the adverse effects that are reported frequently are pain and fever. Talc usage requires sterilization and clinicians utilize general anesthesia that increases the procedures associated risks. Bleomycin is considered to be safe but should not be taken in a dosage of more than 40 mg/m2. Doxycycline usage is only supported by uncontrolled trials but it provides a safe, effective and relatively cheaper option. Pleural effusion is mainly characterized by fluid accumulation in the pleural space. The treatment of pleural effusion is usually palliative. Intrapleural administration of bleomycin, doxyxycline and talc are good sclerosing agents for treating pleural effusions. While it hasn't been determined which agent is the most cost-effective, doxycycline appears to be an excellent intervention. It might actually have less adverse effects when compared to talc (Andrews Co & Gora ML.M 1994).
Clinical Management Strategies and Underlying Pathophysiology
Community-acquired pneumonia (CAP) management guidelines among adults have proven to be able to reduce mortality and morbidity rates. The guidelines' goal is decreasing morbidity and mortality rates for CAP among children by making clinical management recommendations that can be used in individual cases where the physician deems their use appropriate. In an outpatient environment, it is not necessary that routine complete blood cell measurement be carried out in all children suspected to have CAP. The routine measurement might prove useful in providing information to help in clinical management in a clinical management or laboratory imaging and academic context. Where the clinician wants to distinguish transudative effusions from exudative effusions, pleural fluid biochemical tests can be done to aid clinical management. Most para-pneumonic effusions among children results from infections. It is rare that biochemical tests are needed to establish the effusion's etiology (John S. Bradley, et al. 2011). An assessment of the general needs and conditions of the child in vital throughout the duration of the illness. The caregivers should ensure adequate oxygenation, nutrition, fluid hydration and analgesia. All these factors are very important for providing comprehensively good care to the patient. The primary goal of empyema treatment is limiting sepsis through the evacuation and sterilization of the pleural cavity and so restoring the circulation and function of the fluid. Approaches to treatment tend to vary with the severity of the illness and the resources available to the clinician (M Zampoli & H. J. Zar 2007).
Therapeutic Interventions
Pleural effusion is often classified as either exudate or transudate. Transudate involves the fluid accumulating in the pleural space because of an increase in hydrostatic pressure and a reduction in oncotic pressure across the pleural membranes intact capillary beds. Nonetheless, in exudates, the capillary beds are also diseased and an increase in its permeability causes fluid leakage into the pleural space. Pleural effusion symptoms include pleutoric chest pain, fever, coughing, chills, weight loss and chills. Pleural effusion's clinical manifestations mainly depend on the underlying lung condition. Physical examination of pleural effusion can be normal or subtle. The diagnostic tool initially used has been the chest radiograph. It has been used for detection as well as evaluation purposes. For detection, there must be at least 175 mL of fluid which is the minimal needed volume to obliterate a chest radiograph's costo-phrenic angle. However, as little as ten milliliters of free pleural fluid can be detected by lateral decubitus chest radiograph. To evaluate small volumes of fluid, ultra sound is used. Ultrasound has been very instrumental in the last decade in managing pleural effusion patients. The advent of portable and affordable ultrasound equipment makes it possible to carry bedside procedures in both hospital rooms and intensive care units as well as in emergency departments the world over (Hyeon Yu 2011).
In a majority of pleural effusion cases, mitigation of underlying etiologies and giving supportive care is sufficient intervention to cure effusion. The most important treatment goals are always pleural fluid sterilization, lung re-expansion and restoring the lung's normal function, especially where empyema is detected. In some other cases in the presence or absence of empyema, the favored approach involves antibiotic therapy together with thoracocentesis. It has always been debatable to consider surgical therapy among patients having pleural effusion. however, many authors hold the belief that it is possible to treat children affected by parapneumonic effusion and empyema that fail to improve after undergoing antibiotic therapy by surgery. Surgery can also be considered for complex empyema, persistent sepsis and significant lung pathology (Shahla Afsharpainam, et al. 2016).
Associated Nursing Management
1. Ineffective Breathing Pattern
Ineffective breathing pattern occurs when expiration and inspiration fails to provide enough ventilation. There is a sharp localized pain caused by pleural inflammation that increases depth of breathing, movement and coughing. This might result in shallow but rapid breathing. The alveoli and distal airways may fail to expand well with every breath increasing the chances of impaired gas exchange and atelectasis.
2. Impaired Gas Exchange
This is a state of deficit or excess oxygenation and carbon (IV) oxide elimination. The lung's compensatory mechanism is losing effectiveness of the defense mechanisms, thereby permitting organisms to enter the sterile lower respiratory tract leading to inflammation. When mechanical defenses are disrupted, the lungs get colonized and infection ensues. Fluid-filled and inflamed alveolar sacs become incapable of effective exchange oxygen and carbon (IV) oxide. The microbes releasing endotoxines can result in the endotoxines getting lodged in the brain affecting the brain's respiratory center thereby leading to alteration of oxygen supply.
3. Activity Intolerance
When the pleural space becomes occupied by a fluid, the lung recoils, the wall of the chest recoils outwardly and the diaphragm is inferiorly depressed. This might result in a decrease in the volume of the lungs and thereby cause hypoxemia, relief from which can only be achieved through thoracentesis. Because of limited ventilation there would be limited activity as activity tolerance takes place.
4. Acute Pain
Pain can be viewed as pleuretic chest pain. The pain is caused by parietal pleura inflammation. Pleural pain fibers are found in the parietal pleura. In some circumstances, palpable or audible pleural rub accompanies the symptom. The rub is a reflection of the movement of the affected pleural tissues.
Implications in monitoring Pleural Effusion
Pleural effusion prognosis differs with the underlying etiology. Nonetheless, patients who access medical attention during the early phases of the disease as well as those who get quick diagnosis and then prompt treatment, develop complications at a significantly lower rate than their counterparts who delay getting medical help. Pleural effusions' mortality and morbidity are tied directly to stage and cause of the underlying disease at the presentation time as well as to the biochemical findings in the pleural fluid. Mortality and morbidity rates among patients with pleural effusions and pneumonia are significantly higher than is the case among patients who only have pneumonia. When diagnosed and attended to promptly, parapneumonic effusions are typically resolved without any subsequent complications. However, when left untreated or in cases of improper and inadequate treatment, parapneumonic effusions might lead to sepsis, constrictive fibrosis, and empyma. Development of malignant Pleural Effusion is usually an effect of bad diagnosis. The median survival in such a situation is 4 months while the mean survival is less than a year. Lung cancer is the commonest malignancy among men while breast cancer is the commonest malignancy among women. The range of media survival in such a situation ranges from three to twelve months depending on the malignancy. Longer survival can be achieved from effusions from cancers that respond better to chemotherapy. Such cancers include breast cancer and lymphoma (Jeffrey Rubins 2016).
Future Directions
While there is limited comprehension of breathlessness mechanisms and an absence of accurate predictors guiding the selection of patients, therapeutic drainages are carried out every day the world over. It is not easy to carry out a definitive study on what causes breathlessness in cases of pleural effusion. Past attempts faced the limitation of small and heterogeneous patient groups that comprised of varied pleural effusions with varied causes. The levels of breathlessness among the studied patients also varied greatly. Going forward, it is vitally important to define the best tool for the assessment of breathlessness in cases of pleural effusion. Future studies should identify the main factors that govern breathlessness and come up with predictors of improvement after pleural drainage. Future studies should ideally work on a significantly large, diverse, and unbiased population and apply a comprehensive approach incorporating radiological, physiological, and clinical parameters (Thomas, Rajesh et al. 2015).
Conclusion
Pleural effusions have a huge effect on the cardiovascular system and lead to abnormal gas exchange, hemodynamics, muscle function, and respiratory mechanics. The precise association of such abnormities with breathlessness (resulting from effusion and the response after thoracentesis) is currently unknown. As mentioned earlier, future research done in the area should identify the main factors that drive breathlessness and the key predictors of health improvement after pleural drainage has been carried out (Thomas, Rajesh et al., 2015).
References
Andrews CO & Gora ML., 1994. Pleural effusions: pathophysiology and management. SAGE Publications – Anual Pharma, 28(8), pp. 894-903.
Hyeon Yu, 2011. Management of Pleural Effusion, Empyema, and Lung Abscess. Seminars in Interventional Radiology, 28(1), pp. 75-86.
Jeffrey Rubins, 2016. Pleural Effusion. [Online]
Available at: http://emedicine.medscape.com/article/299959-overview
[Accessed 3 October 2016].
John S. Bradley, et al., 2011. The Management of Community-Acquired Pneumonia in Infants and Children Older Than 3 Months of Age. Clinical Infectious Diseases Advance Access.
Lee KF & Olak J., 1994. Anatomy and physiology of the pleural space. Chest Surg Clinical North America, 3(4), pp. 391-403.
M Zampoli & H. J. Zar, 2007. Empyema and parapneumonic effusions in children: an update. SA Journal of Child Health, 1(3), pp. 121-128.
Shahla Afsharpaiman, Morteza Izadi, Reza Ajodani & Mohammad Hossein Khosravi, 2016. Pleural Effusion in Children: A Review Article and Literature Review. International Journal of Medical Reviews, pp. 365-370.
Thomas, Rajesh, et al., 2015. Physiology of breathlessness associated with pleural effusions. Current Opinion in Pulmonary Medicine, 21(4), pp. 338-345.
---
Are you busy and do not have time to handle your assignment? Are you scared that your paper will not make the grade? Do you have responsibilities that may hinder you from turning in your assignment on time? Are you tired and can barely handle your assignment? Are your grades inconsistent?
Whichever your reason is, it is valid! You can get professional academic help from our service at affordable rates. We have a team of professional academic writers who can handle all your assignments.
Plagiarism free papers
Timely delivery
Any deadline
Skilled, Experienced Native English Writers
Subject-relevant academic writer
Adherence to paper instructions
Ability to tackle bulk assignments
Reasonable prices
24/7 Customer Support
Get superb grades consistently
Online Academic Help With Different Subjects
Literature
Students barely have time to read. We got you! Have your literature essay or book review written without having the hassle of reading the book. You can get your literature paper custom-written for you by our literature specialists.
Finance
Do you struggle with finance? No need to torture yourself if finance is not your cup of tea. You can order your finance paper from our academic writing service and get 100% original work from competent finance experts.
Computer science
Computer science is a tough subject. Fortunately, our computer science experts are up to the match. No need to stress and have sleepless nights. Our academic writers will tackle all your computer science assignments and deliver them on time. Let us handle all your python, java, ruby, JavaScript, php , C+ assignments!
Psychology
While psychology may be an interesting subject, you may lack sufficient time to handle your assignments. Don't despair; by using our academic writing service, you can be assured of perfect grades. Moreover, your grades will be consistent.
Engineering
Engineering is quite a demanding subject. Students face a lot of pressure and barely have enough time to do what they love to do. Our academic writing service got you covered! Our engineering specialists follow the paper instructions and ensure timely delivery of the paper.
Nursing
In the nursing course, you may have difficulties with literature reviews, annotated bibliographies, critical essays, and other assignments. Our nursing assignment writers will offer you professional nursing paper help at low prices.
Sociology
Truth be told, sociology papers can be quite exhausting. Our academic writing service relieves you of fatigue, pressure, and stress. You can relax and have peace of mind as our academic writers handle your sociology assignment.
Business
We take pride in having some of the best business writers in the industry. Our business writers have a lot of experience in the field. They are reliable, and you can be assured of a high-grade paper. They are able to handle business papers of any subject, length, deadline, and difficulty!
Statistics
We boast of having some of the most experienced statistics experts in the industry. Our statistics experts have diverse skills, expertise, and knowledge to handle any kind of assignment. They have access to all kinds of software to get your assignment done.
Law
Writing a law essay may prove to be an insurmountable obstacle, especially when you need to know the peculiarities of the legislative framework. Take advantage of our top-notch law specialists and get superb grades and 100% satisfaction.
What discipline/subjects do you deal in?
We have highlighted some of the most popular subjects we handle above. Those are just a tip of the iceberg. We deal in all academic disciplines since our writers are as diverse. They have been drawn from across all disciplines, and orders are assigned to those writers believed to be the best in the field. In a nutshell, there is no task we cannot handle; all you need to do is place your order with us. As long as your instructions are clear, just trust we shall deliver irrespective of the discipline.
Are your writers competent enough to handle my paper?
Our essay writers are graduates with bachelor's, masters, Ph.D., and doctorate degrees in various subjects. The minimum requirement to be an essay writer with our essay writing service is to have a college degree. All our academic writers have a minimum of two years of academic writing. We have a stringent recruitment process to ensure that we get only the most competent essay writers in the industry. We also ensure that the writers are handsomely compensated for their value. The majority of our writers are native English speakers. As such, the fluency of language and grammar is impeccable.
What if I don't like the paper?
There is a very low likelihood that you won't like the paper.
Reasons being:
When assigning your order, we match the paper's discipline with the writer's field/specialization. Since all our writers are graduates, we match the paper's subject with the field the writer studied. For instance, if it's a nursing paper, only a nursing graduate and writer will handle it. Furthermore, all our writers have academic writing experience and top-notch research skills.
We have a quality assurance that reviews the paper before it gets to you. As such, we ensure that you get a paper that meets the required standard and will most definitely make the grade.
In the event that you don't like your paper:
The writer will revise the paper up to your pleasing. You have unlimited revisions. You simply need to highlight what specifically you don't like about the paper, and the writer will make the amendments. The paper will be revised until you are satisfied. Revisions are free of charge
We will have a different writer write the paper from scratch.
Last resort, if the above does not work, we will refund your money.
Will the professor find out I didn't write the paper myself?
Not at all. All papers are written from scratch. There is no way your tutor or instructor will realize that you did not write the paper yourself. In fact, we recommend using our assignment help services for consistent results.
What if the paper is plagiarized?
We check all papers for plagiarism before we submit them. We use powerful plagiarism checking software such as SafeAssign, LopesWrite, and Turnitin. We also upload the plagiarism report so that you can review it. We understand that plagiarism is academic suicide. We would not take the risk of submitting plagiarized work and jeopardize your academic journey. Furthermore, we do not sell or use prewritten papers, and each paper is written from scratch.
When will I get my paper?
You determine when you get the paper by setting the deadline when placing the order. All papers are delivered within the deadline. We are well aware that we operate in a time-sensitive industry. As such, we have laid out strategies to ensure that the client receives the paper on time and they never miss the deadline. We understand that papers that are submitted late have some points deducted. We do not want you to miss any points due to late submission. We work on beating deadlines by huge margins in order to ensure that you have ample time to review the paper before you submit it.
Will anyone find out that I used your services?
We have a privacy and confidentiality policy that guides our work. We NEVER share any customer information with third parties. Noone will ever know that you used our assignment help services. It's only between you and us. We are bound by our policies to protect the customer's identity and information. All your information, such as your names, phone number, email, order information, and so on, are protected. We have robust security systems that ensure that your data is protected. Hacking our systems is close to impossible, and it has never happened.
How our Assignment  Help Service Works
You fill all the paper instructions in the order form. Make sure you include all the helpful materials so that our academic writers can deliver the perfect paper. It will also help to eliminate unnecessary revisions.
2.      Pay for the order
Proceed to pay for the paper so that it can be assigned to one of our expert academic writers. The paper subject is matched with the writer's area of specialization.
3.      Track the progress
You communicate with the writer and know about the progress of the paper. The client can ask the writer for drafts of the paper. The client can upload extra material and include additional instructions from the lecturer. Receive a paper.
4.      Download the paper
The paper is sent to your email and uploaded to your personal account. You also get a plagiarism report attached to your paper.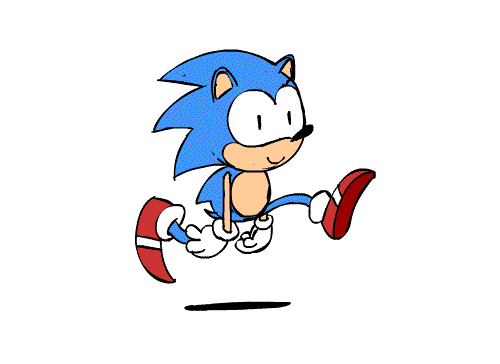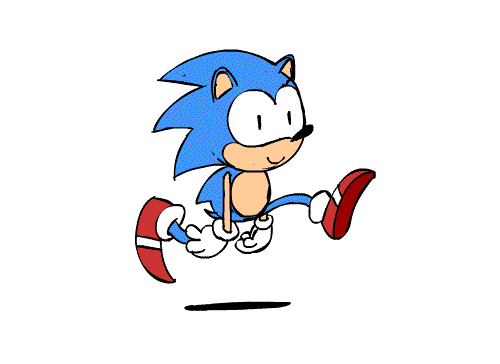 PLACE THIS ORDER OR A SIMILAR ORDER WITH US TODAY!!!
---