Adult Day Care Industry
ABC Adult Day Care will be a mid-sized company, which will provide adult day care services to the residents of Boston. This mid-sized adult care facility will serve adults aged fifty years and above. It will provide community-based day health services for the elderly and disabled. Services offered include living assistance, nursing, therapy, meals, and social activities. Their services will be secure and safe, presenting the elderly with an excellent place where their caring services will be met. ABC Adult Day Care will be a privately held organization headed by its founder, Ben Stevenson. Mr. Stevenson has extensive experience in strategic business planning. His advanced knowledge and interest in business are the driving force behind his business. A few employees who have extensive experience in adult care fields will support the daily operations of the facility. With the rising rate of inflation, many American families struggle to get quality supplemental care for the elderly. This trend creates the urge for quality care services. In the Hillsborough County, the population growth rate has currently hit twenty percent, leading us to project the potential for market expansion of this industry (Plunkett, 2008).
Reputation, price, certification, and quality services are some of the useful parameters contributing to the overall success of the adult day care industry. ABC Adult Day Care will compete well in the market by providing competitive prices, upholding a good standing with the community they serve, and high quality services. The company will be open for business on January 1, 2014, kicking off with an initial enrollment of twenty customers (Bryan & Rudd, 2011). They anticipate healthy incomes by the close of the first fiscal year and project to triple it by the close of the third year. The company's biggest operating expenses will be compensated according to industry standards for its high-qualified personnel and rent for its facilities during the start-up period. ABC Adult Day Care desires to grow and open new branches elsewhere; this growth is expected to be conservatively financed from existing cash flow as the company progresses. Therefore, ABC Adult Day Care is putting significant investment in the business and seeks to match the amount in the form of a loan (Glassman & Denison, 2011).
Industry Analysis
The adult day care industry is somehow competitive in the Boston region. The area has over two hundred such like facilities. The industry is characterized by two general facility types: the commercial larger style and the typical corporate franchise center. Both facilities are national and regional. Today, the largest adult day care facilities in the U.S. account for thirty percent of the market share. There are also various smaller and locally owned facilities in the area. The largest facilities host at least one hundred adults while locally owned centers host a maximum capacity of twenty adults (IBIS World Report, 2013).
It is evident that the industry is quite competitive. ABC Adult Day Care will engage two strategies for the sake of differentiation. The first will be the pricing strategy where the company's services will be priced at a maximum ten percent less than the larger commercial facilities. The second will be differentiated customer service. A customer-centered culture will be encoded within the entire company. ABC Adult Day Care will spend extra cash to attract and train the best workforce. This is vital because the workers interact with customers and will have the best opportunity to impress them. This will incentivize them to be loyal customers and vocal in telling others about their positive experience about the adult day care (Prieto, 2008).
The Customers
ABC Adult Day Care will focus on two different target customer segments; full-time working couples and drops in customers. Full time working couples segment is expected to account for eighty percent of the company's business. This segment is expanding at a rate of thirty percent a radius of ten miles holds over one hundred potential customers. The drop in the segment will be using ABC Adult Day Care sporadically as the need arises. This segment is expanding at a rate of twenty percent with fifty potential customers (Plunkett, 2008).
Mission
ABC Adult Day Care aims to provide secure and safe adult day care at all times. Tight personal attention to every adult is imperative to the provision of a quality experience for all adults. Therefore, sufficient personnel will be recruited and trained to ensure each adult has the appropriate supervision will in the care facility (Davis & Lynn, 2010).
Keys to Success
Keys for success in this business will be:
I. Quality care
II. Flexible hours
III. Competitive pricing
IV. Maintaining an untarnished and a reputable reputation in the community
Standard Industrial Classification (SIC) Code and NAICS Code
The Standard Industrial Classification (SIC) Code for Adult day care center is 83220101. The NAICS Code for Adult day care center is 624120.
Company Summary
ABC Adult Day Care will be a start-up managed by its founder, Ben Stevenson. The owner has extensive knowledge and experience in the adult care industry. He has likewise maintained an attractive reputation in this industry. Additionally, Ben Stevenson is capable of handling the management and administration areas independently.
Company Ownership
The business will begin as a simple sole proprietorship, owned by the founder. As its operations expand, the owner will think of re-registering as a private limited company to suit the future business needs.
Start-up Analysis
The founder of the company, Ben Stevenson, will handle the daily operations of the business and will consider hiring an experienced set of personnel to help ensure success of the business venture. The start up expenses will be approximately $5,600 inclusive of advertising, legal, and related expenses. An extra amount of $95,000 will be needed as start-up assets. The start-up expenses will be financed by the owner's personal funds and supported by a loan (Davis & Lynn, 2010).
Start-up Requirements
Start-up Expenses
Legal Expenses
Advertising material
Office Equipments
Activity Supplies
Food Supplies
First Aid and related supplies
Sanitary Equipment and supplies
Beddings
Miscellaneous
Minimum start-up cash
5,600
Start-up Assets
Total Cash Required
80, 000
Other Current Assets (vehicle)
15,000
Long-term Assets
0
Total Assets
95,000
Total Requirements
100,600
Company Locations and Facilities
The operations of ABC Adult Day Care will be based in Massachusetts, a suburb region of Hillsborough County, Boston. Initially, the facility will cover two thousand square foot house in a residential neighborhood. It will have a fully fenced yard, to guarantee safety and protection. It will be furnished with quiet rooms for rainy day activities and preparation of meals. In addition, the house will contain books and other entertainment facilities for the elderly (IBIS World Report, 2013).
COMPETITIVE ANALYSIS
The adult day care industry is saturated as a whole. Drawing from the recent U.S. census, the City of Boston is expanding despite the existing adult day care facilities. ABC Adult Day Care intends to meet this local market need. Competitors such as St. Charles boasts of one hundred branches in the United States. The local neighborhood has only three adult day care centers. One is a church-based facility located in the immediate area and is hosted by a local academy, which is miles away. The immediate community does not have any adult caregivers. ABC Adult Day Care will differentiate itself against its local competitors by providing an alternative to the traditional adult day care approaches (IBIS World Report, 2013).
The ABC Adult Day Care Center market strategy will be grounded on the provision of activity-based care environment, which will be used to entertain the elderly. It will provide a community of elderly caregivers with the intent to improve the social and motor skills of the elderly and enable them learn how to cope with aging (Glassman & Denison, 2011). ABC Adult Day Care will be found at the medical plaza as the area has already shown an interest and a need for adult care services. The medical plaza currently has a fitness center and a pediatric office with a clientele that requires adult care services. The company will position itself as the market share leader in adult care services and development offering by penetrating this industry (Kornblum & Smith, 2011).
Main Competitors
XYZ Church Adult Day Care is an already established business in the market with a large church congregation. However, it might not appeal to clients of diverse religious backgrounds and beliefs.
Kick Care Center: it is an already established institution in the area offering adult day care services. However, it is at a disadvantage because it is located outside the middle-income segment. Its building condition is prone to frequent flooding.
SWOT ANALYSIS
Because ABC Adult Day Care Center intends to venture in the adult day care industry, it must conduct a detailed feasibility study. It has employed SWOT analysis in order to evaluate its potential success of opening and operating the business. This analysis focuses on the strengths, weaknesses, opportunities, and threats likely to face the company. SWOT analysis has captured key strengths and weaknesses within the facility and describes the opportunities and threats that the day care center will face (Giacalone, 2011). The owner of ABC Adult Day Care Center must identify strengths, which encompass exceptionally qualified personnel, a recognizable brand name and solid finances characterized by competitive prices. The business owner must look at the business from a perspective of potential or existing clients to identify what truly differentiated the company against competitors. This will serve a solid foundation for building the SWOT analysis (IBIS World Report, 2013).
Strengths
Working couples and single parents are employees who need their parents to be taken care of during the day. In the context of a start-up, there is the strength of acquiring potential funding from the federal or local government eager to help improve access to adult care services. In the context of personal satisfaction, the business has the strength of offering creative components and developing relaxation themes to be used in the facility. This strength will be coupled with the community's contribution in the provision of quality adult care enriching their lives (Prieto, 2008).
Weaknesses
This section will help ABC Adult Day Care Center prepare for the challenges, thus avoiding pitfalls in the future. Start-up costs appear to be exorbitant because they cover insurance, building a kitchen, marketing, and supplies budget. The company must likewise acquire licenses to comply and run its operations in adherence to local, state, and federal laws. In addition, the maintenance of the facility tends to be expensive with repairs, painting, and replacement of furniture. Startups such as ABC Adult Day Care Center might have weaknesses related to competitors like small physical facility, legal issues and lack of experience (Glassman & Denison, 2011). In Boston, if a facility provides adult care to more than five people, then it requires a license. The process of acquiring a license tends to be expensive and arduous. Another vital and costly requirement includes background checks for workers, hiring and training of trustworthy and qualified workers.
Because ABC Adult Day Care Center is new in the industry, it will be difficult to generate income because the company name is not familiar to the public. For this reason, it will be challenging to identify potential customers and their actual needs. This will require the company to conduct surveys to find out their expectations in an adult day care center and adjust according to their demands (IBIS World Report, 2013). To establish the company's name fast, it will have to start a website and hand out fliers. The business will depend on its marketing plan and word of mouth from clients. In addition, with a loyalty membership card, it will provide discounts to customers based on recommendations.
Opportunities
The opportunities linked to ABC Adult Day Care Center appears to be exciting. There is the obvious possibility of growth that encompasses the baby boom generation, which is currently ageing. This will call for the addition of more facilities and buildings. After establishing the opportunity, ABC Adult Day Care Center may collaborate with other local companies to subsidize the prices for their employees using the facility. It will also be feasible for the business to the elderly whose low-income families benefit from government programs that can help ensure the facility will receive full payment (Glassman & Denison, 2011). Other opportunities include an expanding potential client base because of the influx of young residents in the area, a location convenient for most residents and a strengthening economy. In the Massachusetts area, the average size of households has recorded a steady growth trend, with an average number of elderly people. This number is expected to increase and create opportunities for ABC Adult Day Care Center.
Threats
The threats aspect of ABC Adult Day Care Center will focus on competition, particularly for firms that provide in-house adult day care. There is the possibility of lawsuit cases founded on allegations of abuse and neglect that seems to happen in the best-staffed and run facilities. Another possibility is the threat of difficulties in finding qualified personnel and high employee turnover. Other threats include the lack of financial support, the popularity of well-established rivals, the possibility of new entrants in the same locality, and the possibility of potential legal issues. Legal issues tend to be costly as they include a lack of appropriate insurance coverage, licensing requirements and failure to comply with zoning ordinances (Glassman & Denison, 2011).
Issues pertaining to qualifications and regulations also pose a threat to the company's operations. ABC Adult Day Care Center will have to observe various regulations to ensure their services and products are safe and harmless to clients. The company will make sure this is the case through buying professional standard equipment needed, which have been tried and proven safe and successful. ABC Adult Day Care Center will also need to ensure high health and safety standards are maintained across its facility. This will demand constant cleaning and maintenance of the tools ensuring utmost general cleanliness. The following table provides a summary of the SWOT analysis.
STRENGTHS
Experienced personnel
Staff trained in customer care
Management experience in the industry
Established practice through existing centers
Availability of sufficient funds
Availability of state of the art facilities
Availability of good space to set up large resting area
Access to latest adult-care methodology
Quick response time
Decentralized decision making: flexibility to adapt
Small overheads
WEAKNESS
New to the industry
Poor brand visibility and awareness among target populace
Uncertain cash flow in the course of startup period
OPPORTUNITIES
A strategic residential area, composed of a high proportion of dual-income families
THREATS
Presence of established competitors in the industry
Shortage of qualified support staff
Major competitors may offer in house day care services
PEST Analysis
This section is composed of political, economic, social, and technological factors that shape the operations of the company. This is an important tool describing the operating environment of the organization in the U.S.
Political environment
The ABC Adult Day Care facility will be a subsequent product of the extended efforts of expanding the industry countrywide. With the initial launch of this facility, it will expand to all the communities in the region, due to the guaranteed government funding in the first two years of business. Nevertheless, the continuation of the business appears to be problematic because it lacks a basic settlement and consolidation and its operations are based on last minute renewals. The successive legal enactments and laws regulating the initial operational activities of the company confirm this. The current law sets a much concrete ground for the operation of the company while another set of law has been introduced, whose provisions are not yet known. Unfamiliar laws make the operations of ABC Adult Day Care unstable in the industry (Glassman & Denison, 2011).
In the face of launching the facility, the joint ministerial committee decided to extend the company's launch as a measure to improve the quality of life for the elderly and persons in need of adult day care and strengthen national cohesion. Currently, the government is about to announce proposals about the framework for regulating regional adult care facilities (Fitzpatrick, Glasgow & Young, 2013). However, with the required reforms, the eligible applicants include not only state owned adult care facilities such as municipal corporations but also other bodies such as NGOs and churches, which provide the services thus far. This means that existing adult care facilities will be in jeopardy once again. The inability of the government to furnish a definite solution will create a state of anxiety and insecurity among employees. Certainly, this will have an adverse impact on the overall performance of ABC Adult Day Care Center (IBIS World Report, 2013).
Economic environment
The local structures of ABC Adult Day Care Center throughout the community are not financially self-ruled and independent. The founder of the company exerts support, control, and coordination. Control and auditing are done in three levels: primary level is conducted by the industry managing authority. Secondary level is carried out by the community support systems and external fiscal auditing bodies and the community auditing committee do tertiary level. On the other hand, the municipal county has direct operational supervision of the facility's structures. This occurs because the county government is the respective regulatory body at the local community level. A recent survey in this industry reveals that each adult care facility operates at an extremely low cost per capita; which is lower than having to offer closed hospital care to these consumer segments. Depending on time and the level of care, services offered by ABC Adult Day Care could cost higher than hospital care.
Socio — cultural environment
Factors such as falls, cognitive, and emotional disorders, kinetic disability, poor perception about an individual self and widowhood are associated with high demand for private adult care services across the world. Common social trends and the ageing population have reduced the share for the informal adult care given by families. Such factors have also contributed to the growth and expansion of the services provided by ABC Adult Day Care Center. Population density has been rising in the past decade with a 16.0% rise in the number of people in the region (compared to the modest 9.1% for the rest of the nation) making the region attractive for industry operators. The company serves both low and medium income earners, most of them working couples (Fitzpatrick, Glasgow & Young, 2013).
Elderly individuals are more likely to require physical and mental health day-care services, which this industry provides. As the baby boom generation ages, demand for industry services will grow, resulting in revenue growth. The number of adults aged over fifty years is expected to increase in 2014 (Fitzpatrick, Glasgow & Young, 2013).
Technological environment
The utility of supportive technologies for offering improved care for the elderly in care facilities is an issue that has been promoted for years. Today, the massive proliferation of information and communication technologies, coupled with the integration of new technologies and the gigantic diffusion of the internet in the adult care industry is at the forefront of the industry policies (Fitzpatrick, Glasgow & Young, 2013). The adoption of e-platforms provide innovative approaches in the industry of adult care. The advanced technological atmosphere might be harnessed to offer sophisticated and up-to-date adult care services in the context of adult care centers. However, ABC Adult Day Care Center has shown an interest in simple information communication technologies to upgrade their game. Therefore, it will bridge the gap between the technological reality currently on the ground and the non-existent technological capabilities of other industry players on the other side (IBIS World Report, 2013).
MARKET ANALYSIS SUMMARY
ABC Adult Day Care Center will provide services that are vitally imperative in the current fast-paced society. Since many families depend wholly on their incomes for sustenance, the demand for adult day care services has skyrocketed. The Boston business statistics reveal that eighty percent of licensed adult care facility's success and make profits in the initial year of operation. Across the United States, this number is seventy percent. Obviously, in the Hillsborough County, Boston, there is a need and a room for ABC Adult Day Care Center.
Market Segmentation
ABC Adult Day Care Center seeks to satisfy the adult care services needs within one hundred mile radius of Hillsborough area. Clients will be enrolled in a daytime and drop-in basis.
The facility will establish a large, regular, and full-time clientele to set up consistent, healthy revenue base that ensures stability of the company. Community and customer relationships will be integral because it is important to keep the families pleased in order to keep the elderly in the facility.
2. Drop-Ins
Drop-Ins and couples who work part time will comprise less than one percent of the total income. Because this is not the primary market for ABC Adult Day Care Center, it offers adequate flexibility to handle this segment for the sake of the verbal advertising approach.
Target Market Segment Strategy
The target market for ABC Adult Day Care Center is couples working full time. Direct-email, referral marketing and community activities will form the primary marketing strategies. Enhancing and maintaining its image in the community and families will be critical in acquiring the intended market share growth in this industry.
Market Needs
With the continuing inflation, many families depend of supplement or dual incomes. This pattern creates a need for adult day care services. This model may not change any time soon. Indeed, drawing from the growth in the area, the need for ABC Adult Day Care Center services is projected to increase. ABC Adult Day Care Center will emerge as an alternative program to institutional care. Industry services encompass recreational activities, meals, transportation services, rehabilitative therapy, and medication management; these services do not include overnight assisted medical care. Instead, participation in these programs will enable the elderly or disabled adults to socialize and undertake recreational activities in controlled settings during the day (Kornblum & Smith, 2011). Furthermore, participation in these programs allows caregivers time to work. Often adult day care is geared toward adults with Alzheimer's disease, Parkinson's disease, cerebral palsy, and developmental disabilities.
Market Trends
Today, the number of family caregivers exceeds that of adult day care facilities across the country. Nevertheless, this business structure cannot maintain the needs if the growing adult care industry. In the paradigm of family caregiver, quality is questionable, and space is limited. It is always viewed as lower than adult care center services.
Market Growth
Drawing upon the recent U.S. census, the rate of population growth in Hillsborough County is estimated at five percent, which is shown in the industry analysis. However, the Massachusetts area is undergoing a residential construction boom, which yields over fifteen percent growth. This is underpinned by information acquired from the county headquarters. It clearly shows that many families will continue to relocate to this area, hence become potential customers. This business plan suggests a moderate ten percent growth in the volume of potential customers (Kornblum & Smith, 2011).
REGULATION REVIEW AND LEGAL CONCERNS
Overlapping Regulatory Schemes: Numerous state licensing agencies regulate the adult care industry. The state has various overlapping entities that enforce differing sets of legal requirements for adult day care institutions. Moreover, local and state fire marshals enforce fire and building codes while the health department enforces health and sanitation codes. In addition, state welfare divisions enforce licensing codes while country government enforce local zoning ordinances. Such activities deliberately exclude adult day care facilities from classified land uses. Even the most diligent providers of adult day care services end up endure frustration due to delays and costs of complying with these overlapping requirements (Goldstein, 2010). Few states have fronted efforts to cooperate and consolidate these requirements, but such efforts depict the most salutary adjustments in adult day care regulations could be attained by reform-conscious legislators.
Regulators of the adult day care industry need efficient enforcement tools. Institutions currently responsible for enforcing adult day care regulations have inadequate sanitations and enforcement methods for use against adult day care violators. This deficiency is evident at all levels of the regulatory process and partly contributes to lack of knowledge. This has exerted monumental pressure on regulatory bodies to enforce the law against the already licensed facilities. Other agencies have the autonomy of closing any facility violating the law with the prerogative and representation of the state attorney (Singh, 2010). These legal bodies have frequently considered adult day care compliance a low priority and lack adequate resources, which hamper enforcement efforts. It is even hard to penalize the violators. Improved enforcement of the industry regulations will require legislative reforms giving the concerned bodies the effective authority to execute penalties and possible sanctions for the violators. New legislation ought to recognize the costs of these measures and emerging publicity about abuses in adult day care centers may generate public support for appropriations (IBIS World Report, 2013).
Strategy and Implementation Analysis
ABC Adult Day Care Center will concentrate on the new upscale community and the developing neighborhood in a hundred-mile radius hosting over one thousand homes. It will target the middle class, dual income families who value the quality of adult care provided for their parents.
Value Proposition
ABC Adult Day Care Center's value proposition is evident and easily differentiated from other industry players. It will offer exclusive and premium adult care services as measured by education and experience level of personnel, activities offered, and community involvement (Fitzpatrick, Glasgow & Young, 2013).
Competitive Edge
In this industry, no competitor is currently providing the concept of adult recreational activities, meals, transportation services, rehabilitative therapy, and medication management. This approach is peculiar: the company has the necessary expertise with experience in this industry. It is hard for other companies to imitate the company's positioning of this concept and the company will ensure it maintains focus on the strategy, fulfillment, business development and marketing (Kornblum & Smith, 2011). It will be aware of the tendency to dilute its expertise with bargain shopping could weaken the imperatives of its competitive edge. However, the business must continue to bolster their value proposition.
Marketing Strategy
Marketing in the adult day care sector is dependent upon referral and reputation. At ABC Adult Day Care Center, this reputation will begin within their community bolstered by their involved devotion to those they serve.
Positioning Statement
For households that value the importance of quality adult care services, ABC Adult Day Care Center offers a great alternative to conventional adult care services and individual-centered-based programs. Unlike traditional programs, ABC Adult Day Care Center combines adult care services with a modified recreational, rehabilitative therapy and medication management services, just for the elderly.
Pricing Strategy
ABC Adult Day Care Center will change in accordance with high quality and high-end services they provide. The company's revenue will support their cost structure. The revenue charged will balance the salaries paid. The company will be price competitive in the markets they serve. However, they will not be party to the low price leader concept, as the quality of their services will support the prices they charge (Kornblum & Smith, 2011).
Promotion Strategy
ABC Adult Day Care Center will rely on client referrals, direct mail, and community exposure campaigns as their major means to reach new customers. As the company changes its strategies, it will need to change the way it promotes its offerings:
1. Advertising– ABC Adult Day Care Center will develop their own core-positioning message: a community center for the elderly people. This will enable the company to differentiate itself from any competition. Direct mail campaigns, pre-enrollment drives, and the local community newspaper advertising are some of the campaigns tools that the company will employ launch its initial operations (Goldstein, 2010).
2. Direct Mail — ABC Adult Day Care Center will send direct mail campaigns to nearby housing developments on a quarterly basis. It will similarly offer monthly calendars for families and the entire community, recognizing open house approaches.
3. Community Involvement — this company will remain active in the local community, sponsoring events at the community level for residents and families.
Sales Strategy
ABC Adult Day Care Center will sell its recreational activities, meals, transportation services, rehabilitative therapy, and medication management; these services do not include overnight assisted medical care. Instead, participation in these programs will give elderly or disabled adults the opportunity to socialize and undertake recreational activities in a controlled setting during the day. These offerings will enable it differentiate itself from conventional day care offerings (Rapoport, 2013). It will be a one-stop shop for adult day care services, advanced recreational activities and rehabilitation therapy offerings. It will likewise be active in the community, establishing a strong reputation with the community and families. When success is enhanced and realized in these areas, the company will eventually have an operating net profit within the first fiscal year. Enrollment will increase until the facility attains its allowed maximum capacity (Fitzpatrick, Glasgow & Young, 2013).
Sales Forecast
The table below provides a forecast of anticipated sales. For the first year of operation, ABC Adult Day Care Center will assume a conservative enrollment because of the adult care placement has already taken place for home caregivers and most working couples will be comfortable with their current arrangements (Cooper, 2010).
As a result, ABC Adult Day Care Center expects initial enrollment to be lower than projected levels in future. Increase in sales is estimated at thirty percent every month. This trend is likely to continue even in the future. These forecasts are bulky according to the industry standards. It is appropriate to make estimates based on original enrollment. From the second and third years, ABC Adult Day Care Center expects a well-established presence and to be considered as the best choice for many couples and families. In fiscal year three and four, it expects eighty and ninety percent of enrollment respectively. ABC Adult Day Care Center plans to be open for bonuses in the first year of operation, beginning with an initial enrollment of twenty customers (Kornblum & Smith, 2011).
Sales Programs
ABC Adult Day Care will give incentives for achieving quarterly enrollment and financial goals, passing country inspections, completion of the probationary period and maintaining perfect attendance. It will provide customer service awards for employees who best exemplify the mission of the company and exceed the expectation of customers (Hernandez & O'Connor, 2010).
Strategic Alliances
ABC Adult Day Care will expand by forming alliances with other close companies and corporations for working couples to drop-in their elderly parents while working. It will also collaborate with local medical plazas to give referrals of their existing customers. In these cases, the company will give discounts (Kornblum & Smith, 2011).
Milestones
The table below illuminates key start-up milestones comprising of dates, completion status, budgets, and responsible parties. The schedule of milestone shows the company's emphasis on planning for the implementation process. The founder will hold frequent monthly meetings with his personnel to discuss the course corrections and variance.
FINANCIAL PLAN
ABC Adult Day Care projects to raise approximately $50,000 as capital and borrow at least $30,000 in the form of a three-year loan plan. This will support the financing required (Hagg, 2008).
Break-even Analysis
The company's break-even analysis is determined by the average of the first year financial performance, operating expenses and sales by units. They are illustrated as per-unit cost, per unit revenue and fixed costs. The assumptions are conservative in nature, which give room for accurate estimation of real risks (Kornblum & Smith, 2011).
Projected Profit and Loss
According to the profit and loss table below, ABC Adult Day Care expects to improve its growth trend in profitability throughout the next five years of operations.
Projected Cash Flow
The projected cash flow demonstrates that provisions for ongoing expenses will be enough to meet the company's needs: it will generate adequate cash flow to sustain its operations.
Conclusion
This paper had discussed the strengths, weaknesses, opportunities, and threats in the adult care industry. The business is subject to various regulations at the local, state, or national level including registration and licensing. The paper has provided a large picture of the company and shows how it will battle competitors to obtain the lion's share of the market. The future of this business appears to be promising and the strategies discussed in this business plan if properly implemented, will generate attractive benefits (Kornblum & Smith, 2011).
References
Bryan, C.J., & Rudd, M.D. (2011). Managing suicide risk in primary care. New York: Springer Pub. Co.
Cooper, P.D. (2010). Health care marketing: A foundation for managed quality. Gaithersburg, Md: Aspen Publishers.
Davis, C. & Lynn, J. (2010). Start your own senior services business: Adult day-care, relocation service, home-care, transportation service, concierge, travel service and more. Irvine, Calif.: Entrepreneur Press.
Fitzpatrick, J.J., Glasgow, A., & Young, J.N. (2013). Managing your practice: A guide for advanced practice nurses. New York: Springer Pub. Co.
Giacalone, J.A. (2011). The U.S. nursing home industry. Armonk, NY [u.a.: Sharpe.
Glassman, R.M. & Denison, B.J. (2011). Social problems in global perspective. Lanham, Md. [u.a.: Univ. Press of America.
Goldstein, D.E. (2010). Alliances: Strategies for building integrated delivery systems. Gaithersburg, Md: Aspen Publishers.
Hagg, L.A. (2008). Adult day care– a business plan. Armonk, NY [u.a.: Sharpe.
Hernandez, S.R., & O'Connor, S.J. (2010). Strategic human resources management in health services organizations. Clifton Park, NY: Delmar Cengage Learning.
IBIS World Report (2013). In good hands: An aging population and greater healthcare coverage will support growth. A journal on Adult Day Care in the U.S. January 2013.
Kornblum, W., & Smith, C.D. (2011). Sociology in a changing world. Belmont, CA: Wadsworth Cengage Learning.
Plunkett, J.W. (2008). Plunkett's health care industry almanac. Houston, Tex: Plunkett Research.
Prieto, E. (2008). Home health care provider: A guide to essential skills. New York: Springer Pub. Co.
Rapoport, N.L. (2013). Strategic management in hostile environments: Case studies of organization-environment relations in the hospital industry. Houston, Tex: Plunkett Research.
Singh, D.A. (2010). Effective management of long-term care facilities. Sudbury, Mass: Jones and Bartlett Publishers.
---
Are you busy and do not have time to handle your assignment? Are you scared that your paper will not make the grade? Do you have responsibilities that may hinder you from turning in your assignment on time? Are you tired and can barely handle your assignment? Are your grades inconsistent?
Whichever your reason is, it is valid! You can get professional academic help from our service at affordable rates. We have a team of professional academic writers who can handle all your assignments.
Plagiarism free papers
Timely delivery
Any deadline
Skilled, Experienced Native English Writers
Subject-relevant academic writer
Adherence to paper instructions
Ability to tackle bulk assignments
Reasonable prices
24/7 Customer Support
Get superb grades consistently
Online Academic Help With Different Subjects
Literature
Students barely have time to read. We got you! Have your literature essay or book review written without having the hassle of reading the book. You can get your literature paper custom-written for you by our literature specialists.
Finance
Do you struggle with finance? No need to torture yourself if finance is not your cup of tea. You can order your finance paper from our academic writing service and get 100% original work from competent finance experts.
Computer science
Computer science is a tough subject. Fortunately, our computer science experts are up to the match. No need to stress and have sleepless nights. Our academic writers will tackle all your computer science assignments and deliver them on time. Let us handle all your python, java, ruby, JavaScript, php , C+ assignments!
Psychology
While psychology may be an interesting subject, you may lack sufficient time to handle your assignments. Don't despair; by using our academic writing service, you can be assured of perfect grades. Moreover, your grades will be consistent.
Engineering
Engineering is quite a demanding subject. Students face a lot of pressure and barely have enough time to do what they love to do. Our academic writing service got you covered! Our engineering specialists follow the paper instructions and ensure timely delivery of the paper.
Nursing
In the nursing course, you may have difficulties with literature reviews, annotated bibliographies, critical essays, and other assignments. Our nursing assignment writers will offer you professional nursing paper help at low prices.
Sociology
Truth be told, sociology papers can be quite exhausting. Our academic writing service relieves you of fatigue, pressure, and stress. You can relax and have peace of mind as our academic writers handle your sociology assignment.
Business
We take pride in having some of the best business writers in the industry. Our business writers have a lot of experience in the field. They are reliable, and you can be assured of a high-grade paper. They are able to handle business papers of any subject, length, deadline, and difficulty!
Statistics
We boast of having some of the most experienced statistics experts in the industry. Our statistics experts have diverse skills, expertise, and knowledge to handle any kind of assignment. They have access to all kinds of software to get your assignment done.
Law
Writing a law essay may prove to be an insurmountable obstacle, especially when you need to know the peculiarities of the legislative framework. Take advantage of our top-notch law specialists and get superb grades and 100% satisfaction.
What discipline/subjects do you deal in?
We have highlighted some of the most popular subjects we handle above. Those are just a tip of the iceberg. We deal in all academic disciplines since our writers are as diverse. They have been drawn from across all disciplines, and orders are assigned to those writers believed to be the best in the field. In a nutshell, there is no task we cannot handle; all you need to do is place your order with us. As long as your instructions are clear, just trust we shall deliver irrespective of the discipline.
Are your writers competent enough to handle my paper?
Our essay writers are graduates with bachelor's, masters, Ph.D., and doctorate degrees in various subjects. The minimum requirement to be an essay writer with our essay writing service is to have a college degree. All our academic writers have a minimum of two years of academic writing. We have a stringent recruitment process to ensure that we get only the most competent essay writers in the industry. We also ensure that the writers are handsomely compensated for their value. The majority of our writers are native English speakers. As such, the fluency of language and grammar is impeccable.
What if I don't like the paper?
There is a very low likelihood that you won't like the paper.
Reasons being:
When assigning your order, we match the paper's discipline with the writer's field/specialization. Since all our writers are graduates, we match the paper's subject with the field the writer studied. For instance, if it's a nursing paper, only a nursing graduate and writer will handle it. Furthermore, all our writers have academic writing experience and top-notch research skills.
We have a quality assurance that reviews the paper before it gets to you. As such, we ensure that you get a paper that meets the required standard and will most definitely make the grade.
In the event that you don't like your paper:
The writer will revise the paper up to your pleasing. You have unlimited revisions. You simply need to highlight what specifically you don't like about the paper, and the writer will make the amendments. The paper will be revised until you are satisfied. Revisions are free of charge
We will have a different writer write the paper from scratch.
Last resort, if the above does not work, we will refund your money.
Will the professor find out I didn't write the paper myself?
Not at all. All papers are written from scratch. There is no way your tutor or instructor will realize that you did not write the paper yourself. In fact, we recommend using our assignment help services for consistent results.
What if the paper is plagiarized?
We check all papers for plagiarism before we submit them. We use powerful plagiarism checking software such as SafeAssign, LopesWrite, and Turnitin. We also upload the plagiarism report so that you can review it. We understand that plagiarism is academic suicide. We would not take the risk of submitting plagiarized work and jeopardize your academic journey. Furthermore, we do not sell or use prewritten papers, and each paper is written from scratch.
When will I get my paper?
You determine when you get the paper by setting the deadline when placing the order. All papers are delivered within the deadline. We are well aware that we operate in a time-sensitive industry. As such, we have laid out strategies to ensure that the client receives the paper on time and they never miss the deadline. We understand that papers that are submitted late have some points deducted. We do not want you to miss any points due to late submission. We work on beating deadlines by huge margins in order to ensure that you have ample time to review the paper before you submit it.
Will anyone find out that I used your services?
We have a privacy and confidentiality policy that guides our work. We NEVER share any customer information with third parties. Noone will ever know that you used our assignment help services. It's only between you and us. We are bound by our policies to protect the customer's identity and information. All your information, such as your names, phone number, email, order information, and so on, are protected. We have robust security systems that ensure that your data is protected. Hacking our systems is close to impossible, and it has never happened.
How our Assignment  Help Service Works
You fill all the paper instructions in the order form. Make sure you include all the helpful materials so that our academic writers can deliver the perfect paper. It will also help to eliminate unnecessary revisions.
2.      Pay for the order
Proceed to pay for the paper so that it can be assigned to one of our expert academic writers. The paper subject is matched with the writer's area of specialization.
3.      Track the progress
You communicate with the writer and know about the progress of the paper. The client can ask the writer for drafts of the paper. The client can upload extra material and include additional instructions from the lecturer. Receive a paper.
4.      Download the paper
The paper is sent to your email and uploaded to your personal account. You also get a plagiarism report attached to your paper.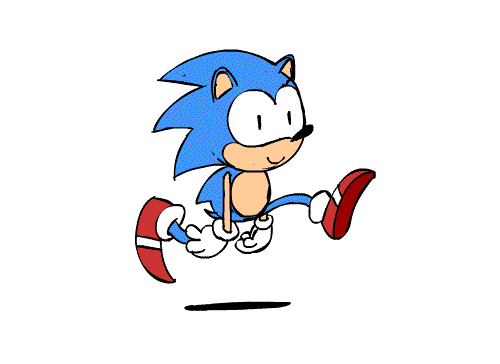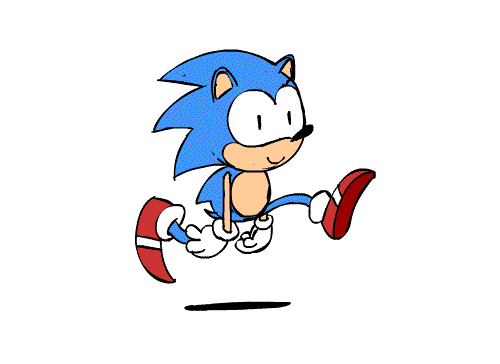 PLACE THIS ORDER OR A SIMILAR ORDER WITH US TODAY!!!
---