Sports Law
Unlike was the case a few decades ago, sports has today become a multi-million dollar industry. It is this exponential growth in the 'business of sports' that has informed the growing interest in sports law. The legal issues that, in one way or another, relate to sports typically range from intellectual property to torts to contracts and many others. In seeking to explore the various legal issues in the sports industry, this text concerns itself with the legal environment of a typical sports organization. The organization of choice for purposes of this discussion is Octagon Sports/Octagon Football.
A sports marketing agency with global presence, Octagon could easily be one of the largest sponsorship consulting outfits in the world. Typically, sports marketing firms like Octagon Football concern themselves with not only the creation but also the maximization of commercial opportunities for clients. In addition to working with scores of athletes, Octagon also works with hundreds of corporations, most of them blue-chip entities. One of the key entities Octagon has worked with in the past, according to the organization's president is FIFA (Robinson, 2008). Octagon also manages numerous events annually. One of the key goals of the athlete marketing department of Octagon is the creation and maximization of each of its client's off-field corporate engagements or relationships. In the final analysis, therefore, Octagon Football is of great relevance to players seeking to have their earning potential further enhanced throughout their playing careers.
Being one of the most visible and successful athlete representation entities, Octagon Football, like any other sporting outfit of its kind, is exposed to a variety of legal issues and concerns that have an effect on both its operational and managerial aspects. In addition to being actively involved in contract negotiations, Octagon Football also engages numerous other stakeholders in the industry as it seeks to create unique athlete brands. Ideally, an organization like Octagon Football ought to be aware of the various competitive challenges it could face and how to deal with them. Amongst other things, it must be aware that capitalizing on the success of other players in the sports entertainment realm could result in violations of common law, in which case it might find itself being accused of 'free-riding' or 'passing off.' Similarly, the company must protect itself from the unfair moves and practices of other players in the sports entertainment arena.
Sports Management, Promotion and Marketing: Legal Issues and Concepts
According to Jones (2011), in the past, there is no single area of law that comprised of the United States sports law. As the author further points out, traditionally, U.S. sports law has "comprised the more traditional areas of labor law, antitrust, tort law, contracts law, and others" (Jones 2011). Therefore, in the opinion of the author, the development of sports law as a unique legal concept has given rise to enhanced focus on the special components of sports law. Based on the nature of my sports organization of choice, I will in this text highlight contracts, intellectual property rights, and publicity rights and privacy rights.
Contracts
The nature of sports and sporting events management dictates that emphasis be placed on the various provisions of contract law, especially given that negotiations are, in this case, commonplace. From the onset, it is important to note that the various provisions governing the entry into, and enforcement of contracts are found in common law, the Uniform Commercial Code, and both federal and state laws. As numerous legal texts point out, there are various elements that ought to be present for a contract to be viewed as being valid. These include; an offer, acceptance of the said offer, obligation, and consideration. In any contract scenario, whether in sporting or elsewhere, an individual (to whom an offer is made) has several courses of action: he or she could reject, deny, or make what is referred to as a counter offer. The offerer (the individual making the offer) also has the ability to revoke the offer. The offer could also be voided by the incapacitation or death of a party to the said contract. Like is the case in most undertakings of a commercial nature, contracts in sporting engagements are binding. This is particularly the case once the elements I have highlighted above are present and once the parties to the offer agree on the terms as set therein. In that regard, therefore, if either party vacates or neglects its duties and obligations as per the terms of the contract, the offended party has legal backing, in which case the remedies offered could include monetary damages. Most contracts according to Jones (2011) also include what the author refers to as an arbitration clause. Such a clause according to the author "requires the contracting parties to resolve disputes either by mediation or arbitration" (Jones, 2011). Some of the most critical considerations as far as contracts in the Octagon Football's legal environment are concerned will be addressed in the sections below. They include athlete personal service agreements, licensing agreements, and publicity releases.
To begin with, when it comes to athlete personal service agreements, it is important to note that sporting organizations ought to take into consideration the role of various athletic governing bodies prior to commencing contractual engagements. It is only in those circumstances when it if fair to do so should negotiations on this front proceed. As much as it could be a prerequisite, ensuring that all the athletes actively engaged with an entity like Octagon Football are placed under contract could be an excellent strategic move. This is particularly the case given that such a move makes it extremely difficult for competitors in the same business to access such stars, and their services. For an entity like Octagon that lists maximization of client off-field relationships (particularly corporate) as one of its key goals, the relevance of negotiating for the inclusion of merchandising rights in the athlete personal service agreement cannot be overstated. This is more so the case given that as Blackshaw (2010) points out, "sports merchandising is an integral part of the sports marketing mix." Octagon Football might also, from time to time, find itself negotiating certain agreements on behalf of its clients. Negotiations could in such a case fall under personal service agreements. Athletes must commit to a publicity release condition as a personal service agreement condition. This is meant to ensure that transfer of their property rights most particularly in their likenesses, images, and personalities has legal backing. This is particularly important for organizations like Octagon Football that engage in sports marketing. As I have already pointed out elsewhere in this text, Octagon Sports is a leader when it comes to the maximization of the corporate relationships (off-field) of clients. Octagon Football would need publicity releases for not only the telecast but also the promotion of clients. Athletes affiliated to professional teams could in some cases be bound by their club's bylaws and employment contracts. This is something organizations like Octagon Football ought to be aware of. In such a case, publicity releases could be arranged with the relevant parties.
Licensing agreements, on the other hand, allow for the association between the service marks and trademarks goodwill of the licensor with the corporate service or product of the licensee. As Moorman and Hambrick (2009) observe, the sports licensing industry is huge. Apart from the licensing provisions typically included in sponsorship agreements, licensing agreements could also be granted to a franchisee (by a franchisor) for the utilization of intellectual copyrights and trade secrets. Nonexclusive licenses could also be issued to broadcasters (by the owner of an event) to not only record, but also engage in the distribution of telecasts. In most cases, it is a sporting entity's negotiation skills that determine the outcome of the various agreements of a contractual nature.
Intellectual Property Rights
Essentially, the overriding purpose of intellectual property rights is the promotion of innovation and creativity. Because of its nature and activities, modern sports marketing cannot thrive outside the legal framework governing intellectual property rights. The power to enact copyright, Patent, and trademark laws in the U.S. is vested on Congress. It should be noted that as long as they do not seek to make use of intellectual property laws in the creation, exercise or sustenance of what is referred to as market power, companies like Octagon Football can greatly benefit from intellectual property rights and the exclusivity arrangements they bring fourth. Otherwise, they risk antitrust litigation. Effectively, given that intellectual property rights seek to prevent other entities from making use of the protected works of other parties, sports organizations such as Octagon Football are in this case provided with yet another avenue to generate profits — i.e. By way of licensing such rights to other entities through merchandising, broadcasting, or even franchise arrangements. Intellectual property rights could be discussed in the context of trade names, trade secrets, and service marks and trademarks.
As it has already been pointed out elsewhere in this text, service marks and trademarks come in handy in the identification (and hence distinction) of services and products, respectively (Harris 2012). When it comes to the identification of specific individuals, organizations, or enterprises, trade names are used. For organizations like Octagon that are routinely engaged in athlete marketing, the subject of trade names cannot be avoided. The names of players, including their nicknames (if they are deemed to be well established) can be trademarked. Indeed, within the last few years, the number of athletes seeking to secure trademark registrations from the federal government for their images and names has gone up (Goins, 2012). When developing service marks or trademarks for sporting events, Octagon Football must, therefore, at all times ensure that such marks are distinguished from those of entities it does not have special arrangements with. On the other hand, the organization must also take deliberate steps to ensure that its brand, activities, and events are unique.
Next are trade secrets. In basic terms, trade secrets include, but that are not limited to, the various techniques, strategies, processes, or even methods that are of significant economic value to an entity, and whose disclosure therefore could be injurious to the interests of the said entity. In that regard therefore, information in the public domain cannot be classified as a trade secret. From an economic perspective, a business could lose its competitive advantage if its trade secrets are disclosed. If Octagon Football, for example, takes the necessary precautions to protect such information as financial data, formal event plans, marketing strategies etc., then such information could be afforded the protection accorded to trade secrets. However, for such protection to be effective, there is need for an organization like Octagon Football to incorporate the relevant non-disclosure clauses into the specific arrangements it has with licensees or other parties. It should, however, be noted that it is possible to license methods or specific ways of doing things to others. A sports league could, for example, license trade secrets to member clubs.
Third, we have service marks and trademarks. Harris (2012) defines trademarks as any graphic symbol, logo or even word/phrase that a seller or manufacturer makes use of in an attempt to distinguish they own items from those of others. Trademarks are, based on the definition above, meant to differentiate brands. The key difference between trademarks and service marks therefore is, while trademarks largely apply to products, service marks mainly apply to services (Harris 2012). The protection service marks are accorded is similar to that extended to trademarks. Organizations like Octagon Football ought to be aware of laws relating to service marks and trademarks. This is more so the case given that for such organizations, service marks and trademarks are critical advertising and marketing tools. For instance, the relevance of trademarks and service marks cannot be overstated when it comes to not only the promotion of sporting events but also the enhancement of team loyalty.
Publicity Rights and Privacy Rights
This is yet another important factor in the sports and events management legal environment. Essentially, individuals have well-defined rights in their own identity. In the case of Octagon Football, such rights could touch on the right (exclusive or otherwise) to exercise charge over the personality or name of a player or client in dealings of a commercial nature. The relevance of publicity rights cannot, therefore, be overstated when it comes to the proprietary interest of an individual in a performance in which they are engaged. Should a sporting organization deprive an athlete or client their means of livelihood, it could find itself in court defending its actions as the publicity right is in this case actionable. Unauthorized commercial utilization of the likeness or name of an athlete could also be found to be in violation of their publicity rights. This is particularly the case in those instances where the overriding goal of such an action remains the enhancement of sales of a given product.
There are a number of laws that relate to the privacy of individuals in the U.S. One such legal concept is a common law-based tort referred to as 'invasion of privacy.' As per this common law concept, an individual can bring a lawsuit against another for the unwelcome or unlawful intrusion into the aggrieved party's privacy, which could in this case include the appropriation of the aggrieved party's name for commercial gain, disclosure of private information, etc. When it comes to privacy rights in sports marketing, it should be noted that the said right is not necessarily absolute (Williams, 2009). Athletes are mostly public figures and by dint of their appearances in public, they are deemed to have waived their right of privacy to some extent. Indeed, when an athlete is well-known, his or her actions and some private undertakings are regarded as newsworthy items. This explains the reason as to why there is an entire gossip 'industry' that seems to be built around the lives of celebrities including, but not limited to, athletes, musicians and actors. It is also important to note that the First Amendment in this case complicates matters as it protects the right of the public to know. Freedom of expression is also guaranteed in the constitution. In that regard, news reporters, event organizers, sports marketers are given great latitude as far as the publicization of the actions of those in the public limelight is concerned. This in effect means that matters of public interest (provided they are legitimate) as well as the utilization of the name of an athlete in literature cannot be considered causal actions under privacy laws. Unlike is the case in the U.S., Italian sports laws fully protect the personality rights of individuals who are well-known to the public. Thus in Italy, fame according to Karen (Williams, 2009) does not necessarily void the privacy rights of an individual.
Recommendations
Sports according to Blackshaw (2010) "is a multibillion dollar global business…" Given the profit generating ability of sporting events and related undertakings, it is likely that going forward, a number of legal concerns related to sports will take center stage. This is particularly the case when it comes to issues relating to intellectual property rights and contracts. With regard to intellectual property rights, it is important to note that as I have pointed out elsewhere in this text, such rights are of great relevance when it comes to the promotion of innovation and creativity — critical issues in sports promotion. Although many countries have laws that offer sufficient protection to trademarks and patents, there is need to have a single treaty that would help facilitate registrations made in other jurisdictions. Currently, there is no specific law that requires countries to protect trademarks whose registration took place in another jurisdiction or country (Harris 2012). The lack of a uniform global treaty on the enforcement of intellectual and copyright laws makes it difficult to efficiently regulate intellectual property rights in sports marketing and other facets of sports. The proposed level of efficiency can only be achieved when registrations made in one nation become globally recognized. With regard to contracts, the relevance of drafting formal contracts cannot be overstated. Such contracts are especially useful when it comes to clarifying the agreements made and ensuring that such agreements have full legal backing.
In the final analysis, it is important to note that an organization that seeks to remain relevant in any given industry ought to be aware of the various legal doctrines and issues that are pertinent to its operations. In seeking to understand the various legal issues present in sports as a commercial enterprise, organizations like Octagon Football can come up with better ways of addressing challenges of a legal nature.
References
Blackshaw, I. (2010). Morality Clauses in Sports Merchandising Agreements. The International Sports Law Journal, 1-2.
Goins J.V. (2012). Jewel Food Stores, Inc.: Do the Shoes Make the Man? Sport Marketing Quarterly, 21(4).
Harris, E. (2012). Rings of Controversy: An Analysis of the 2016 Rio Olympic Games Logo Controversy. The International Sports Law Journal, 1-2.
Jones, K.L. (2011). Foundations of the United States Sports Law Model: Structure and Key Issues. The International Sports Law Journal, 3-4.
Moorman, A.M. & Hambrick, M.E. (2009). To License or Not to License: This is the Question for Professional Sports Leagues and the NCAA. Sport Marketing Quarterly, 18(3), 160.
Robinson, M. (2009). SQM Profile/Interview: Lisa Murray. Sports Marketing Quarterly, 17(4).
Williams, K. (2009). Character Sports Merchandising: International Legal Issues: The Legal and Practical Ways and Means of Protecting the Subject Matter in the UK, the Rest of Europe and Internationally. The International Sports Law Journal, 1-2.
---
Are you busy and do not have time to handle your assignment? Are you scared that your paper will not make the grade? Do you have responsibilities that may hinder you from turning in your assignment on time? Are you tired and can barely handle your assignment? Are your grades inconsistent?
Whichever your reason is, it is valid! You can get professional academic help from our service at affordable rates. We have a team of professional academic writers who can handle all your assignments.
Plagiarism free papers
Timely delivery
Any deadline
Skilled, Experienced Native English Writers
Subject-relevant academic writer
Adherence to paper instructions
Ability to tackle bulk assignments
Reasonable prices
24/7 Customer Support
Get superb grades consistently
Online Academic Help With Different Subjects
Literature
Students barely have time to read. We got you! Have your literature essay or book review written without having the hassle of reading the book. You can get your literature paper custom-written for you by our literature specialists.
Finance
Do you struggle with finance? No need to torture yourself if finance is not your cup of tea. You can order your finance paper from our academic writing service and get 100% original work from competent finance experts.
Computer science
Computer science is a tough subject. Fortunately, our computer science experts are up to the match. No need to stress and have sleepless nights. Our academic writers will tackle all your computer science assignments and deliver them on time. Let us handle all your python, java, ruby, JavaScript, php , C+ assignments!
Psychology
While psychology may be an interesting subject, you may lack sufficient time to handle your assignments. Don't despair; by using our academic writing service, you can be assured of perfect grades. Moreover, your grades will be consistent.
Engineering
Engineering is quite a demanding subject. Students face a lot of pressure and barely have enough time to do what they love to do. Our academic writing service got you covered! Our engineering specialists follow the paper instructions and ensure timely delivery of the paper.
Nursing
In the nursing course, you may have difficulties with literature reviews, annotated bibliographies, critical essays, and other assignments. Our nursing assignment writers will offer you professional nursing paper help at low prices.
Sociology
Truth be told, sociology papers can be quite exhausting. Our academic writing service relieves you of fatigue, pressure, and stress. You can relax and have peace of mind as our academic writers handle your sociology assignment.
Business
We take pride in having some of the best business writers in the industry. Our business writers have a lot of experience in the field. They are reliable, and you can be assured of a high-grade paper. They are able to handle business papers of any subject, length, deadline, and difficulty!
Statistics
We boast of having some of the most experienced statistics experts in the industry. Our statistics experts have diverse skills, expertise, and knowledge to handle any kind of assignment. They have access to all kinds of software to get your assignment done.
Law
Writing a law essay may prove to be an insurmountable obstacle, especially when you need to know the peculiarities of the legislative framework. Take advantage of our top-notch law specialists and get superb grades and 100% satisfaction.
What discipline/subjects do you deal in?
We have highlighted some of the most popular subjects we handle above. Those are just a tip of the iceberg. We deal in all academic disciplines since our writers are as diverse. They have been drawn from across all disciplines, and orders are assigned to those writers believed to be the best in the field. In a nutshell, there is no task we cannot handle; all you need to do is place your order with us. As long as your instructions are clear, just trust we shall deliver irrespective of the discipline.
Are your writers competent enough to handle my paper?
Our essay writers are graduates with bachelor's, masters, Ph.D., and doctorate degrees in various subjects. The minimum requirement to be an essay writer with our essay writing service is to have a college degree. All our academic writers have a minimum of two years of academic writing. We have a stringent recruitment process to ensure that we get only the most competent essay writers in the industry. We also ensure that the writers are handsomely compensated for their value. The majority of our writers are native English speakers. As such, the fluency of language and grammar is impeccable.
What if I don't like the paper?
There is a very low likelihood that you won't like the paper.
Reasons being:
When assigning your order, we match the paper's discipline with the writer's field/specialization. Since all our writers are graduates, we match the paper's subject with the field the writer studied. For instance, if it's a nursing paper, only a nursing graduate and writer will handle it. Furthermore, all our writers have academic writing experience and top-notch research skills.
We have a quality assurance that reviews the paper before it gets to you. As such, we ensure that you get a paper that meets the required standard and will most definitely make the grade.
In the event that you don't like your paper:
The writer will revise the paper up to your pleasing. You have unlimited revisions. You simply need to highlight what specifically you don't like about the paper, and the writer will make the amendments. The paper will be revised until you are satisfied. Revisions are free of charge
We will have a different writer write the paper from scratch.
Last resort, if the above does not work, we will refund your money.
Will the professor find out I didn't write the paper myself?
Not at all. All papers are written from scratch. There is no way your tutor or instructor will realize that you did not write the paper yourself. In fact, we recommend using our assignment help services for consistent results.
What if the paper is plagiarized?
We check all papers for plagiarism before we submit them. We use powerful plagiarism checking software such as SafeAssign, LopesWrite, and Turnitin. We also upload the plagiarism report so that you can review it. We understand that plagiarism is academic suicide. We would not take the risk of submitting plagiarized work and jeopardize your academic journey. Furthermore, we do not sell or use prewritten papers, and each paper is written from scratch.
When will I get my paper?
You determine when you get the paper by setting the deadline when placing the order. All papers are delivered within the deadline. We are well aware that we operate in a time-sensitive industry. As such, we have laid out strategies to ensure that the client receives the paper on time and they never miss the deadline. We understand that papers that are submitted late have some points deducted. We do not want you to miss any points due to late submission. We work on beating deadlines by huge margins in order to ensure that you have ample time to review the paper before you submit it.
Will anyone find out that I used your services?
We have a privacy and confidentiality policy that guides our work. We NEVER share any customer information with third parties. Noone will ever know that you used our assignment help services. It's only between you and us. We are bound by our policies to protect the customer's identity and information. All your information, such as your names, phone number, email, order information, and so on, are protected. We have robust security systems that ensure that your data is protected. Hacking our systems is close to impossible, and it has never happened.
How our Assignment  Help Service Works
You fill all the paper instructions in the order form. Make sure you include all the helpful materials so that our academic writers can deliver the perfect paper. It will also help to eliminate unnecessary revisions.
2.      Pay for the order
Proceed to pay for the paper so that it can be assigned to one of our expert academic writers. The paper subject is matched with the writer's area of specialization.
3.      Track the progress
You communicate with the writer and know about the progress of the paper. The client can ask the writer for drafts of the paper. The client can upload extra material and include additional instructions from the lecturer. Receive a paper.
4.      Download the paper
The paper is sent to your email and uploaded to your personal account. You also get a plagiarism report attached to your paper.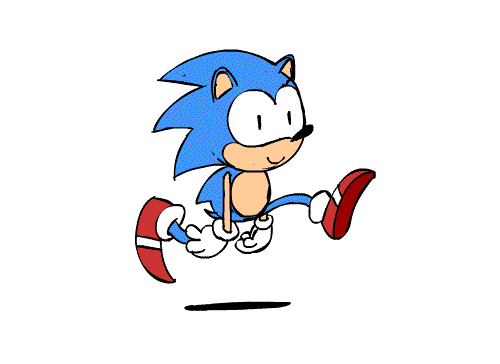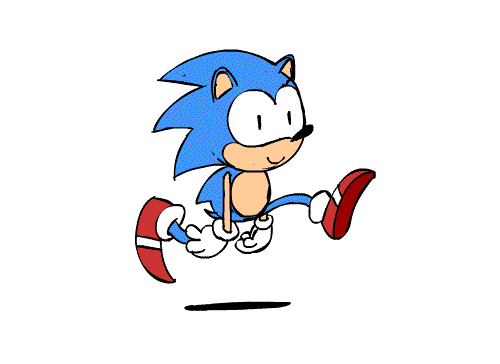 PLACE THIS ORDER OR A SIMILAR ORDER WITH US TODAY!!!
---