NIOSH Fire Fighter Investigation / Prevention
When errors in judgment occur and correct firefighter safety practices are violated, accidents, injuries, and even deaths can result. In the case of the February 9, 2007 fire training exercise on South Calverton Road, many National Fire Protection Agency (NFPA) guidelines were ignored or violated, resulting in the death of recruit Racheal Wilson. Though tragic and heartbreaking — not just for the colleagues of Wilson but for her family, her two children, her friends and loved ones — incidents like these can be used as a tool for better safety practices in the future. Indeed, so that Wilson's death will not have been in vain, this report reviews and analyses the facts of the case based on BCFD regulations and on proper procedures for training exercises laid out thoroughly in the National Fire Prevention Association's NFPA 1403 — "Standard on Live Fire Training Evolutions, 2002 Edition."
What we now know went wrong, why it went wrong, who was in charge, why standard safety procedures were not followed — and what changes need to be made for safe future live fire training exercises — are presented in this paper. It should be stated at the outset of this report that among the failings of the leadership involved in this tragedy, paper documentation having to do with the structure in question, and its NFPA approved preparation were not produced prior to the live fire event. In addition proper documentation of the event (by those in leadership positions) was not provided in a timely manner during the investigations that followed. The failure of fire department management to produce these documents sheds light on one aspect of the BCFD that needs to be addressed, and that relates to the need to follow basic procedural steps.
However, since the employee culture at the bottom of the chain of command tends to reflect the level of competency, consistency and adherence to structure carried forward at the top of the chain of command, an organization is generally a reflection of those in leadership positions. And when management eschews important policy steps it offers a very bad example to those in lower positions on the chain. Learning from tactical and strategic errors, and errors of omission, can be useful in terms of correcting those errors. A sober but honest assessment is far more germane to this discussion than retributions and uninformed finger pointing. This paper is presented with the positive philosophy that making errors is human and understandable, but when those errors result in the loss of life, a careful reconstruction of the facts — along with recommendations for future mitigation of errors — must be part of the process. That process is what motivated this report, and hopefully positive results will be realized in the future.
The sequence and details from the training exercise
According to the report presented by the Baltimore City Fire Department (BCFD) ("Preliminary Investigation into the Line of Duty Death of Recruit Racheal M. Wilson") 24 members of the FPA Class 19 were involved in this training exercise.
Three fires were set at 145 South Calverton Road at 1135 hours. The vacant building was a three-story "end-of-group" row house owned by the Housing Authority of Baltimore City. Weeks earlier this same row house was used for a training exercise but at that time no fire was set in the building. Four minutes after the three fires were set a "simulated dispatch of units" began "suppression activities."
The hoses were not "charged" (containing high pressure water) when Wilson and others entered the front door of the building. On the second floor Wilson and others "encountered fire" in the hallway and when Wilson opened the nozzle she "…was knocked backwards by the pressure of the water that was now flowing." PM Stephanie Cisneros then helped Wilson to her feet; meantime, EVD Ryan Wenger put out the hallway fire. The rest of the 2nd floor fire was left burning, according to the BCFD report.
Wilson is again given the "pipe" (hose) and they advance to the 3rd floor. Wilson begins to put out a fire directly to her right and Wenger is within 3 feet of Wilson. Cisneros is on the "upper level of the split-level stairs" and "begins to receive burns to her left leg from heat coming from the fire in the second floor rear room" (BCFD. In fact the fire from the 2nd floor is burning through the wall into the stairwell. Cisneros goes to the top of the steps and sees Wegner sitting on the windowsill; Cisneros tells Wegner she is rushing to get out of the building. Wegner gets out first through the window (onto the roof of the 2nd floor) and helps Cisneros in getting out.
Wegner looks back through the 3rd floor window to check on Wilson, who appears to have all "protective gear" in place but Wilson has dropped the hose line. Wilson tries hard to escape through that 3rd floor window "but was unable to do so because of the unusual height of the windowsill [41 inches from the floor]." Wilson "ended up lying on the windowsill at chest level. Wenger attempted to pull her up and out of the window but was unsuccessful" (BCFD). While help is arriving from team members on the roof of the 3rd floor, Wilson "momentarily slipped off the windowsill" back into the building. She tried to climb back up and at that time her face piece had fallen off, her helmet "was hanging to the side of her head by the neck strap, but her hood was still on." Wenger "at this point" witnessed Wilson's face "starting to burn."
The next attempt to get Wilson out through the window fails. Wilson's left foot is apparently "entangled in wire mesh" exposed through the wall just below the window. Wilson soon "goes limp and loses consciousness," according to BCFD report. Wilson is helped through the window and CPR is administered on the 2nd floor roof while other team members use the hose Wilson abandoned to put out the fire on the 3rd floor. Wilson is missing her left boot; she is placed on a backboard "and into a stokes basket" and lowered to the ground by an aerial ladder. CPR is continually administered at this point and is rushed to the Shock Trauma Center. Dr. Thomas Scalia pronounced Racheal Wilson dead at 1250 hours (BCFD).
Besides a wealth of data and changes that will be instituted in the BCFD, the "Independent Investigation Report" (IIR) that was presented to Baltimore Mayor Sheila Dixon adds an important footnote to the incident. Led by R. Chris Shimer, Deputy Chief of Howard County Department of Fire and Rescue Services (HCDFRS), the IIR noted that the temperature that day at the Baltimore Washington Thurgood Marshall International Airport was 26 degrees. The wind was gusting up to 25.3 miles per hour, and was otherwise steady out of the Northwest at 17.3 miles per hour. Reports from the live fire incident indicate that the wind was out of the southwest blowing at 20 miles per hour. That twenty-mile-per-hour wind could well have "contributed significantly to the fire growth and propagation"; the wind, if the BCFD report is accurate, could have pushed the smoke and heat to the "rear" of the structure, hastening the growth of the three fires that were set.
Did the Wilson death impact how BCFD conducts its business?
As of November 2009, no ordinances and no legislation have been passed by local, state, or federal lawmakers as regards the aftermath of the February 9 incident, which resulted in the death of Racheal Wilson. In the Independent Investigation Report (IIR), which had the assistance of Gregory Grant, Special Agent in Charge of the Baltimore Division of the Bureau of Alcohol, Tobacco, Firearms and Explosives (ATF), a number of serious violations of NFPA 1403 were identified and "Recommendations" were offered. This paper will include those recommendations and add a deeper interpretation when it is appropriate, in order that the city and the fire department avoid future tragedies and keep the image of the BCFD free of corruption and/or incompetence. The list of "recommendations" is lengthy, but given the lack of proper planning and slipshod execution of this live burn experience, all recommendations should be considered hard and fast rules to be adhered to. The city must provide oversight in this matter, and that oversight should have been in place prior to the tragedy.
The IIR recommendations began with NFPA 1403 4.1, Student Prerequisites. There were members of Wilson's class (Class 19) who "did not appear to have been adequately prepared" to perform the duties required during live fire training evolutions (IIR). Paramedic Stephanie Cisneros explained later that she had been involved in a "good-natured, competitive discussion" with Racheal Wilson regarding who would operate the fire hose nozzle on February 9. This discussion took place because neither of them had ever operated a nozzle in a live fire situation and both were "eager to do so" (IIR). Recommendation: The training staff must ensure all participants in a "live" fire training exercise "have received the training and opportunities to properly perform the job." And this is pivotal to safety measures for recruits: A student's first experience "in a live burn exercise should not be in an acquired structure" (IIL).
Structures and Facilities (NFPA 1403 4.2 & 4.2.2): Buildings selected for structural fire training exercise must be properly prepared — which in this case, the row house at 145 South Calverton Road, it was not properly prepared. A previous ventilation drill, which opened several upper floor walls to the outside air (and the wind which was 20 miles per hour at that time) made the building "unsuitable" for live fire training. Adding to the mistakes made in the exercise at 145 South Calverton Road was the serious question as to whether the fire department had permission to burn that row house.
Emails passed between the Baltimore Fire Chief Saunders and the Deputy Commissioner of the Department of Housing and Community Development (DHCD) Michael Braverman. The fire department indicated that they "were not going to burn the structures" but rather would just use them for "pulling ceilings and cutting holes in the roof" (IIL). Braverman indicated that the structure in question had been condemned "as unsafe" and asked the fire department to "keep that in mind." Here is where the communication becomes sketchy. Emails went back and forth between Braverman and the fire department, and eventually Braverman gave Chief Saunders the phone number of the property manager at Claremont Development (the owners of 145 South Calverton Road). Braverman said that if the fire department intended to burn that building, the owner of 145 South Calverton would have to offer permission since Braverman and the agency simply handled the rentals but did not hold title to the property.
What happened next is an example of remarkably inept administration of executive duties and should never happen in Baltimore again under any circumstances. No follow-up emails or documentation supports that BCFD ever received permission to burn the building. The documents that Chief Hyde presented to the investigators on February 12 included a "checklist" for live fire events, including a page for permission to burn a given structure. That checklist was "blank" and the release for indicating permission to burn a dwelling "was not completed. Recommendation: The fire department in the future must document — in advance — that is has obtained all the paperwork verifying that it has indeed received permission to burn a building. Documents that categorically verify proper permission has been acquired must be reviewed and approved by the city's legal counsel before the burn exercise is conducted. As a further step in this particular aspect of the live burn strategy, the city should design a form specific to permission of the property owner for future training exercises. (IIL)
Recommendation II: The fire department in the future should provide a very clear description of the expected condition of the building at the end of the planned live burn exercise. The owner of the property should be required to have his or her legal counsel review the description provided by the fire department, so all parties have a thorough understanding of what is expected to take place in this exercise. That was not done in this instance.
Recommendation III: Moreover, in order to be in compliance with NFPA 1403 4.2.7, proof of insurance cancellation "or a signed statement of the absence of insurance" should be provided by the property owner prior to the fire department proceeding with the live burn exercise. That was not done in this instance.
NFPA 1403 4.2.10.4 states that prior to a live fire exercise, "holes in walls and ceilings shall be patched." But in the previous training at 145 South Calverton wallboard and ceilings had been breached, and they were not replaced during the live fire event, which allowed air from 20 miles per hour winds to fan the flames, likely contributing to the tragic outcome. Recommendation: Any holes in walls or ceilings should be blocked prior to igniting fires in a structure where training is taking place. NFPA 1403 4.2.11.1 asserts that there can be no debris left in the building prior to a live burn exercise. However when members of the NIOSH team had a walk-through on March 19, they found "obstructive" and "combustible" debris in abundance. Photos from that investigation show a horrendous pile of combustible debris (mattresses, etc.) in the building. Recommendation: prior to a live burn exercise the dwelling to be burned must be cleared of debris, and the fire department chiefs who are conducting the burn should verify with a written form and photographs that indeed debris was cleaned prior to the exercise.
NFPA 1403 4.2.12 / 1403.2.12.1 clearly spells out that members of the training group should know where the exits are in the building to be burned; moreover, the standard operating procedure for fire department training exercises should be reviewed and a walk through should be conducted. Recommendation: Those regulations are very clear and very helpful albeit in this instance there is no evidence that trainers were aware of the exits; important rules should be followed to the letter, and prior to a live burn training project, paperwork showing that the leadership has complied with these preliminary steps should be filed with the city. The NFPA 1403.2.17 explains that any adjacent building that could come into harm's way with a fire should be either protected or removed. In this case no effort was apparent vis-a-vis the row houses connected to the house at 145 South Calverton Road. This is particularly serious because obviously row houses are connected and fire in one can easily — and often does — slither into the next house. Recommendation: Avoid row house structures to be certain that there is no chance for the fire to leap into the next adjacent building.
NFPA 1403 4.2.23 & 1403 4.2.23.2 assert that the "lead instructor" should determine well in advance how the water flow will proceed, who will handle the hoses, and how much water will be needed. This was not done at 145 South Calverton Road. Recommendation: the lead trainer should include as part of his or her training program that recruits do the figuring as to how much water will be needed, how many hoses are practical and available, and where the backup source of water will be. There should always be an auxiliary source of water in case the initial source fails for any reason. This additional training will allow the cadets to get a grasp of just how many safety and strategic measures do into a live burn exercise.
Before conducting a live burn exercise, there should be at least one — if not more than one — briefing session involving all the cadets and veterans along with captains and chiefs. When police detectives gather their investigators and prepare them for a search for a suspect, informative meetings are held, important, key information is shared, and the officers feel like they are part of a team. Recommendation: The above-mentioned briefing should take place prior to a live burn exercise too, but in this case there was no "pre-burn" briefing. NFPA 1403 4.2.25.2 & 4.2.25.3 specifically require these informational meetings to take place, and that should be policy in Baltimore from this time forward. Worst yet, the IIR indicates that the information passed on to participants in the brief verbal discussion that took place was actually not the same strategy as was launched at the fire scene.
NFPA 1403 4.3.4 & 4.3.5 emphasize that the excelsior used to light the fire should be limited to the amount necessary to "create the desired fire size," but in this case "multiple fires were set and an excessive amount of materials were used," according to the IIR. Recommendation: There should be an independent consultant contracted by the city to verify advance compliance with all NFPA codes prior to any live burn exercise. That includes plans for where fires are to be set, how much fuel should be used in the burn, and everything else that has been mentioned previously in this report. The instructor should be so completely aware of the planning steps and the production of the exercise that if the "combustible nature of the environment represents a potential hazard" he can stop it (NFPA 1403 4.3.9).
Moreover it was found that the safety officer on the scene at 145 South Calverton Road was involved in several operational duties besides safety, in direct violation of NFPA 1403 4.4.5. Recommendation: Indeed, Chief Hyde was obliged to be aware of safety only, not of what else was going on, and he failed in that regard. Safety is so paramount to firefighters per se, but when a fire is started deliberately in order to train personnel, safety becomes even more important because the cadets are learning by example, from the top down, and they need competent leadership to follow and emulate. In addition, 1403 4.4.8 and 4.4.9 go deeper into the need for the safety officer on hand to be concerned only with safety measures for his team.
Other matters that were left undone or were ignored as regards the scene at the live burn exercise include: a) an evacuation plan should be established but it wasn't (1403 4.4.10); b) just one fire at a time should be lit in a training exercise, but in this case 3 fires were started (1403 4.4.15); c) all personnel involved in the live burn exercise should be fully equipped with "self-contained breathing apparatus (SCBA) and protective clothing" (1403 4.4.17) but these guidelines were not followed; d) a "charged" hose should be next to the person igniting the fire (1403 4.4.18.2) but this was not the case on February 9, 2007; e) instructors should be certified trainers but in this case "several of the adjunct instructors…had no instructional background and had never been involved in a live fire training evolution as an instructor" (1403 4.5.1); and f) the instructor on hand should perform a "head count" upon entering and leaving a structure used for a live burn exercise, but in this case a head count was taken going in, but not coming out (1403 4.5.6).
Looking Deeper into where the responsibility lies for Wilson's death
The question of overall bottom line responsibility in the death of Racheal M. Wilson is probably as pertinent as the questionable procedures that happened on site that fateful night of February 9, 2007. Wilson — who left behind two young children — died of thermal injuries (burns) and asphyxia. The need now is not for finger pointing but rather the point is about gathering all the data and subjective and objective viewpoints possible to assure that this cannot happen again. Blogger "Chief Reason Art," Art Goodrich, the chairman of the Baltimore City Fire Department (BCFD) Board of Trustees and chief of the BCFD for 14 years asks some of the most penetrating questions to be found in any of the materials related to Wilson's death.
Goodrich points out that Wilson was a 29-year-old female, 5′-4″ tall weighing 192 pounds. Wilson's "Body Mass Index" (BNI) was 33, which is considered "obese" Art writes (taking his data from the Centers for Disease Control, CDC). Had Wilson been between 110 and 140 pounds at the time of the incident, she would have been considered "normal" in terms of her BMI. Was her obesity a factor, Goodrich wonders, with good reason; indeed, Wilson's extra girth may have prevented her from evacuating through the window with a 41″ high windowsill.
Also, Goodrich wonders, and he puts this delicately so as not to seem insensitive to ethnic minorities, if the push for more diversity in the BCFD was the reason someone as over weight as Wilson was hired. Moreover, the fire department did not have physical fitness requirements. There were no CPAT ("Candidate Physical Ability Test") requirements at the time Wilson was hired, Goodrich asserts. He quotes from fire department officers who were interviewed following the post-incident investigation: The city had "removed physical fitness requirements" years prior to Wilson's hiring because Baltimore made "an attempt to recruit a more diversified workforce" (Goodrich, 2007).
The physical agility test that the BCFD gave to recruits relied on "self-elimination" of candidates, according to Goodrich. He wonders in the blog — if a candidate has made "a poor decision to apply" then what are the chances that they will in turn make a decision to "self eliminate?" Even more damning, Goodrich references reports that indicated Wilson suffered from "mask claustrophobia" during her training. In her physical agility test, her performance was below the minimum time as regards her ability to get into the mask and use it competently. But just prior to the live burn exercise she had taken the test again and "produced a slower time than her initial test time" (Goodrich). As to Wilson's firefighting skills — Goodrich suggests they were only brought into question after she had died in that tragic event.
As for the matter of training staff for new recruits like Wilson: apparently because of the high cost of hiring qualified certified fire instructors in Maryland, Chief Goodwin hired "adjunct" instructors instead. Turns out those "adjunct" instructors were actually firefighters on staff, and instead of paying them what a qualified fire instructor would receive, in order to cut costs these firefighters on the team were given days off as compensation. Making matters worse in the aftermath of the investigation was the fact that the adjunct instructor on duty the day that Wilson died was performing this duty "for the FIRST time" (Goodrich's emphasis). And none of the adjunct instructors had any training as fire instructors, to boot.
Goodrich obviously dug into many details in order to present his case. He discovered that the Personal Protective Equipment (PPE) given to trainees in the Fire Academy were "throwaways" that firefighters on the front lines had found "no longer effective" (Goodrich). Cadets like Wilson selected PPE (life-saving gear) from among the castoffs from firefighters on the front lines. At the time of her death, she was wearing pants that were 10 years old and "well past their useful life and beyond repair" — and the "crotch area shows extreme wear and tear and it was reported that the moisture barrier was no longer effective" (Goodrich). Her firefighter coat was 5 years old and "dirty…but within compliance" (Goodrich). Reports indicated that Wilson had "difficulty" handling the fire hose line so her instructor took that hose, doused the intentionally set fire on the 2nd floor and Wilson went to the 3rd floor with her instructor.
When the conditions on the 3rd floor got much worse, the only exit was a window about 28″ wide and 41″ from the floor. The rest of the crew went out that window but apparently Wilson could not make it through. By the time crews reached her and shoved her through the window (to the roof of the 2nd floor just below) she was already in "serious condition" (Goodrich).
Meantime Goodrich asks a number of questions — mixed in with bold statements — albeit only a few will be presented in this paper. If Chief Goodwin (no longer the chief) allowed the "culture that ultimately led to the death of Rachael Wilson" he needed to be held accountable Goodrich writes. But "…Who was accountable for Rachael Wilson on the day she was hired and on the day that she died?" "How can the fire service be the face of compassion, if we show little, if any for our own? It becomes increasingly harder to save lives if we kill the ones hired to do that."
Goodrich also criticized the decision to have an officer who was on "light duty" in charge of the Rapid Intervention Team (RIT). Other decisions that Goodrich questions include: a) the decision to use a "dilapidated piece of crap" building as a live burn training exercise; b) the decision to set more than one fire in the building during a training exercise; c) allowing materials with "known petro-chemical properties" to be used as fuel; and d) why was Racheal Wilson hired in the first place?
A short two weeks following Wilson's tragic passing the president of the Fire Fighters Local 734, Rick Schluderberg claimed that as to the conduct of the training exercise "There isn't too much that they [the fire department management] did right" (Linskey, 2007). Schluderberg went through a list of things that were not done according to policy (some of which will be focuses on in other parts of this paper) including the fact that the recruits in the training exercise "were not told how many fires would be lit" and they were not familiarized with the layout of the building prior to the exercise, according to an article in the Baltimore Sun (Linskey). Other issues that were raised by Schluderberg include the fact that one of the third floor teams did not have a radio, there was no backup water source to put the fire out and the recruits were led by "untrained instructors," the union official said (Linskey).
The article notes that three fire officers were suspended without pay soon after the incident; Battalion Chief Kenneth Hyde Sr. (the head of the academy); Lt. Joseph Crest (lead instructor); and Lt. Barry Broyes (head of the Rapid Intervention Team). For his part, the union head Schluderberg "combed through the safety regulations" shortly after the incident and said he had identified 27 areas" where fire safety regulations were likely ignored. For example, when a fire department is conducting a training exercise in which there is a live fire to extinguish, the Rapid Intervention Team should be "suited up to replace firefighters who are tired, injured or in trouble" (Linskey). However in this incident the RIT was led by Broyes "who did not have a hose charged" and failed to have the proper equipment, Schluderberg asserted. Moreover, the RIT consisted of "cadets" from Wilson's class, not "real fighters," according to Schluderberg. The president of the Baltimore Fire Officers Union, Capt. Stephan G. Fugate, told the Baltimore Sun "The RIT team is supposed to be the rescuers of the rescuers. It is almost comical to have recruits assigned that duty…like the blind leading the blind" (Linskey).
There should have been a medic on duty at that exercise, Fugate explained. There were policies in place when William J. Goodwin Jr. (in 2007 the head of the BCFD) was in charge of the academy in 1999 that should still be in place, Fugate related. For example, Goodwin insisted that during life-fire training exercises the firefighters on hand needed two engines, an aerial tower, a truck and two medics — plus a van carrying oxygen tanks and a coffee wagon. But during the February 9, 2007 training exercise, there was but one engine, a truck (with no rescue equipment), a transport vehicle and the training chief's pickup truck. No medic was on hand.
The emergency exits should have been made clear to the trainees — and there should have been a "formal walkthrough" which is required under the rules that govern live training fires. Normally, there is only one fire set in a training exercise, but in this instance there were three fires set, and the third floor fire had been set as a "surprise" fire. Because there was no radio available for the instructor in charge of the third floor team, when the second floor fire got out of control and there was "a huge buildup of heat" on the third floor the instructor did not have the ability to tell the recruits on the third floor what was happening, according to Fugate's claims within Linskey's article.
Conclusion — Update on where the case stands now
"Just as the Baltimore Fire Department failed Racheal M. Wilson in life, now it has failed her in death." Editorial, Baltimore Sun, November 6, 2009.
There are funds available through the U.S. Department of Justice for the widow and children of a firefighter or police officer killed in the line of duty. Those funds come from the Public Safety Officer Benefit. And while Racheal Wilson's children are certainly eligible for those funds, there has been a delay in Wilson's family receiving the funds. According to an article in the Baltimore Sun (November 5, 2009), the Justice department has "denied a $295.194 benefit to the children of Racheal Wilson" (Linskey, 2009). The reason for the denial was the BCFD "failed to submit paperwork establishing her eligibility for the funds."
Bob Sledgeski, the head of the firefighter's union — a different union head than was alluded to earlier in this paper — said his department "…and the city not only failed Racheal when she was alive, but they've failed her when she was dead" (Linskey). Meanwhile Linskey's article points out that fire department officials "are scrambling to determine what information" needs to be provided to the Justice Department, and an appeal has been filed albeit no funds are forthcoming at this time for Wilson's children.
The active Fire Chief, James S. Clack, received an email from the Justice Department informing him as to why the application for funds was denied; "Information was sought several months ago from the City of Baltimore Fire Department…nothing responsive has been received," the email concluded. In the claim there was no information that outlined the "extent and nature" of Wilson's fire training. Exacerbating the existing embarrassment over lack of data provided to the Justice Department is the fact that the original claim documents filed are not available, and Wilson's own records are "no longer" available. The way this case was handled from the beginning of Racheal Wilson's employment right up to November 2009 is unconscionable and irresponsible on the part of the BCFD.
Works Cited
BCFD Preliminary Investigation Into The Line Of Duty Death Of Recruit Racheal M. Wilson
On February 9, 2007. (2007). Retrieved November 12, 2009, from http://www.minnesotafireservice.com/pubs_open/20070226bcfd_wilsonreport.pdf.
Goodrich, Art. (2007). Baptism by Fire or Death by Diversity? Retrieved November 12,
2009, from http://chiefreasonart.com/about-2/.
Independent Investigation Report. (2007). The Baltimore City Fire Department Live Fire
Training Exercise 145 South Calverton Road. Retrieved November 12, 2009, from http://www.baltimorecity.gov.
Linskey, Annie. (2009). Claim Denied in Death of Cadet: Fire Department Did Not Send
Paperwork to Support Benefit to her Kids, U.S. Says. Baltimore Sun. Retrieved November
13, 2009, from http://www.baltimoresun.com.
Linskey, Annie. (2007). Union Officials Blame Supervisors in Baltimore Recruit's Death.
The Baltimore Sun. Retrieved November 13, 2009, from http://www.firerescue1.com.
Sledgeski, Bob. (2009). Compounding Failure: Our View: A fire cadet dies tragically in a Poorly supervised training exercise, and now missing paperwork may cause her children
To be harmed too. Baltimore Sun. Retrieved November 12, 2009, from http://www.baltimoresun.com.
---
Are you busy and do not have time to handle your assignment? Are you scared that your paper will not make the grade? Do you have responsibilities that may hinder you from turning in your assignment on time? Are you tired and can barely handle your assignment? Are your grades inconsistent?
Whichever your reason is, it is valid! You can get professional academic help from our service at affordable rates. We have a team of professional academic writers who can handle all your assignments.
Plagiarism free papers
Timely delivery
Any deadline
Skilled, Experienced Native English Writers
Subject-relevant academic writer
Adherence to paper instructions
Ability to tackle bulk assignments
Reasonable prices
24/7 Customer Support
Get superb grades consistently
Online Academic Help With Different Subjects
Literature
Students barely have time to read. We got you! Have your literature essay or book review written without having the hassle of reading the book. You can get your literature paper custom-written for you by our literature specialists.
Finance
Do you struggle with finance? No need to torture yourself if finance is not your cup of tea. You can order your finance paper from our academic writing service and get 100% original work from competent finance experts.
Computer science
Computer science is a tough subject. Fortunately, our computer science experts are up to the match. No need to stress and have sleepless nights. Our academic writers will tackle all your computer science assignments and deliver them on time. Let us handle all your python, java, ruby, JavaScript, php , C+ assignments!
Psychology
While psychology may be an interesting subject, you may lack sufficient time to handle your assignments. Don't despair; by using our academic writing service, you can be assured of perfect grades. Moreover, your grades will be consistent.
Engineering
Engineering is quite a demanding subject. Students face a lot of pressure and barely have enough time to do what they love to do. Our academic writing service got you covered! Our engineering specialists follow the paper instructions and ensure timely delivery of the paper.
Nursing
In the nursing course, you may have difficulties with literature reviews, annotated bibliographies, critical essays, and other assignments. Our nursing assignment writers will offer you professional nursing paper help at low prices.
Sociology
Truth be told, sociology papers can be quite exhausting. Our academic writing service relieves you of fatigue, pressure, and stress. You can relax and have peace of mind as our academic writers handle your sociology assignment.
Business
We take pride in having some of the best business writers in the industry. Our business writers have a lot of experience in the field. They are reliable, and you can be assured of a high-grade paper. They are able to handle business papers of any subject, length, deadline, and difficulty!
Statistics
We boast of having some of the most experienced statistics experts in the industry. Our statistics experts have diverse skills, expertise, and knowledge to handle any kind of assignment. They have access to all kinds of software to get your assignment done.
Law
Writing a law essay may prove to be an insurmountable obstacle, especially when you need to know the peculiarities of the legislative framework. Take advantage of our top-notch law specialists and get superb grades and 100% satisfaction.
What discipline/subjects do you deal in?
We have highlighted some of the most popular subjects we handle above. Those are just a tip of the iceberg. We deal in all academic disciplines since our writers are as diverse. They have been drawn from across all disciplines, and orders are assigned to those writers believed to be the best in the field. In a nutshell, there is no task we cannot handle; all you need to do is place your order with us. As long as your instructions are clear, just trust we shall deliver irrespective of the discipline.
Are your writers competent enough to handle my paper?
Our essay writers are graduates with bachelor's, masters, Ph.D., and doctorate degrees in various subjects. The minimum requirement to be an essay writer with our essay writing service is to have a college degree. All our academic writers have a minimum of two years of academic writing. We have a stringent recruitment process to ensure that we get only the most competent essay writers in the industry. We also ensure that the writers are handsomely compensated for their value. The majority of our writers are native English speakers. As such, the fluency of language and grammar is impeccable.
What if I don't like the paper?
There is a very low likelihood that you won't like the paper.
Reasons being:
When assigning your order, we match the paper's discipline with the writer's field/specialization. Since all our writers are graduates, we match the paper's subject with the field the writer studied. For instance, if it's a nursing paper, only a nursing graduate and writer will handle it. Furthermore, all our writers have academic writing experience and top-notch research skills.
We have a quality assurance that reviews the paper before it gets to you. As such, we ensure that you get a paper that meets the required standard and will most definitely make the grade.
In the event that you don't like your paper:
The writer will revise the paper up to your pleasing. You have unlimited revisions. You simply need to highlight what specifically you don't like about the paper, and the writer will make the amendments. The paper will be revised until you are satisfied. Revisions are free of charge
We will have a different writer write the paper from scratch.
Last resort, if the above does not work, we will refund your money.
Will the professor find out I didn't write the paper myself?
Not at all. All papers are written from scratch. There is no way your tutor or instructor will realize that you did not write the paper yourself. In fact, we recommend using our assignment help services for consistent results.
What if the paper is plagiarized?
We check all papers for plagiarism before we submit them. We use powerful plagiarism checking software such as SafeAssign, LopesWrite, and Turnitin. We also upload the plagiarism report so that you can review it. We understand that plagiarism is academic suicide. We would not take the risk of submitting plagiarized work and jeopardize your academic journey. Furthermore, we do not sell or use prewritten papers, and each paper is written from scratch.
When will I get my paper?
You determine when you get the paper by setting the deadline when placing the order. All papers are delivered within the deadline. We are well aware that we operate in a time-sensitive industry. As such, we have laid out strategies to ensure that the client receives the paper on time and they never miss the deadline. We understand that papers that are submitted late have some points deducted. We do not want you to miss any points due to late submission. We work on beating deadlines by huge margins in order to ensure that you have ample time to review the paper before you submit it.
Will anyone find out that I used your services?
We have a privacy and confidentiality policy that guides our work. We NEVER share any customer information with third parties. Noone will ever know that you used our assignment help services. It's only between you and us. We are bound by our policies to protect the customer's identity and information. All your information, such as your names, phone number, email, order information, and so on, are protected. We have robust security systems that ensure that your data is protected. Hacking our systems is close to impossible, and it has never happened.
How our Assignment  Help Service Works
You fill all the paper instructions in the order form. Make sure you include all the helpful materials so that our academic writers can deliver the perfect paper. It will also help to eliminate unnecessary revisions.
2.      Pay for the order
Proceed to pay for the paper so that it can be assigned to one of our expert academic writers. The paper subject is matched with the writer's area of specialization.
3.      Track the progress
You communicate with the writer and know about the progress of the paper. The client can ask the writer for drafts of the paper. The client can upload extra material and include additional instructions from the lecturer. Receive a paper.
4.      Download the paper
The paper is sent to your email and uploaded to your personal account. You also get a plagiarism report attached to your paper.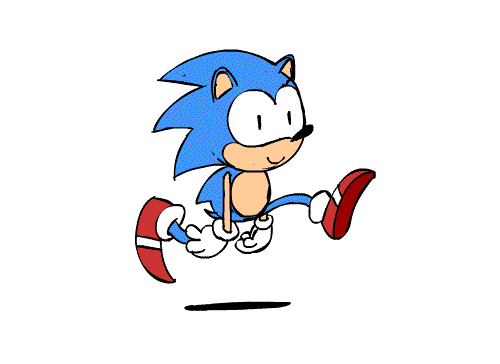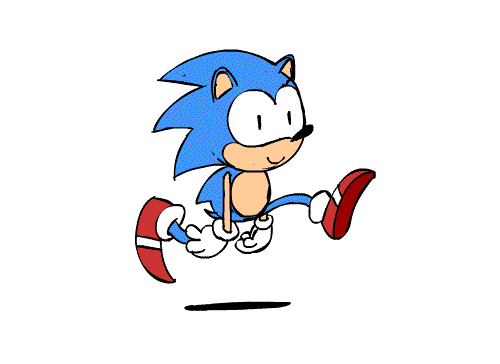 PLACE THIS ORDER OR A SIMILAR ORDER WITH US TODAY!!!
---