built between the U.S.S.R. And China following World War Two. The writer focuses on the issue of Nuclear technology and the tensions between the two because of it. Stalin, Mao and broken promises are examined and put together in a story of history. There were eight sources used to complete this paper.
Currently the world is focused on disarming itself from a nuclear standpoint. America has invaded Iraq on the pretext of forcing the nation to stop nuclear technological advancement and while this is going on North Korea is gearing up its formerly defunct nuclear program. It seems that the world is working to reverse a technology that for many years was the race of success. Two of the largest areas in the world spent years competing with each other for power, and they believed that power was going to be found in nuclear technology. China and the former USSR spent many years pushing to beat each other to the ability to create weapons of mass destruction and other nuclear-based operations (Union, 1996).
Following the end of World War Two the U.S.S.R. And China appeared to work together to strengthen each other in the quest for world power. It was during this time that leader Joseph Stalin made promises to his Chinese equal Mao about nuclear technology. At the time Stalin promised assistance to Mao in the development of nuclear technology as China was behind in the development of it. Mao not only agreed to accept the assistance but directed many things to benefit Stalin so that the partnership would be equitable. When it came time for Stalin to share his nuclear knowledge he reneged on his word and this set the wheels in motion for China to wage its own participation in the race to discovery regarding nuclear technology.
HISTORY
During the decade before World War Two the physicists of the Soviet Union were already working toward discovering new aspects of nuclear technology. While some of it was slow going there were definite leaps in progress along the way. By 1939 experts there were aware that once uranium was fissioned, the nucleus would emit neutrons (Union, 1996).
This was am important discovery because it provided the ability to create a chain reaction in energy, which is the basis for weapons of mass destruction. The ability to chain react and cause destruction for areas far wider than the original bomb site was the key element to creating fear in the minds of world leaders and the U.S.S.R. was quickly closing in on the key to success in this endeavor.
The following year, physicists concluded that such a chain reaction could be ignited in either natural uranium or its isotope, uranium-235, and that this reaction could be sustained and controlled with a moderator such as heavy water. In June 1940 the Soviet Academy of Sciences established the Uranium Commission to study the "uranium problem (Union, 1996)."
During this time in history Soviet leader Joseph Stalin ordered his experts to step up the pace and continue developing nuclear technology in the race to be powerful.
The first Soviet chain reaction took place in Moscow on Dec. 25, 1946, using an experimental graphite-moderated natural uranium pile, and the first plutonium production reactor became operational at Kyshtym, in the Ural Mountains, on June 19, 1948. The first Soviet weapon test occurred on Aug. 29, 1949, using plutonium; it had a yield of 10 to 20 kilotons (Union, 1996)."
The relationship between the U.S.S.R. And China during this time was close. China's leaders and the leaders of the U.S.S.R. shared a common bond of wanting to beat the U.S.A. In the race for power. It was not difficult for the two to decide working together would provide them with a better chance at becoming the world power than working against each other could ever do and they began to confer and share ideas in this quest for world power.
China became a Communist nation in 1949 as part of the effort to gain world power and its leader Mao Tse-tung was instrumental in many of the advances the nation found during the post World War Two era (Dirlik, 2002).
Mao, who has been recorded as a non-trusting man put his faith in the world of Stalin when it came to the development of nuclear technology, but it was not long before he discovered he had been lied too.
Stalin had promised to share his technology with China in exchange for certain militaristic and political moves, and when the time came for his end of the deal he reneged. This set in motion an angry decisions by Mao to delve full force into the development of nuclear technology without the help of the U.S.S.R. (Dirlik, 2002).
Before the great split between the U.S.S.R. And China the two nations believed they were working toward common goals, and that goal was to become more powerful and important to world decisions than America was. Mao formed and worked his military for the benefit of the U.S.S.R. As well as China and for all intents and appearances Stalin was doing the same.
They were united in their desire to overtake the U.S. someday and that commonality provided the drive to work together. Stalin did his part by using his power to help strengthen the Chinese military during China's assistance to North Korea when the Korean War occurred. In return Mao used his abilities to start programs of agriculture and industry which in turn was going to assist the U.S.S.R. In its advancement and endeavors.
All of this was done based on a promise by Stalin to share his secrets with Mao about nuclear technology. During these years however Stalin continued to stall Mao in his promise and by the 1960's Mao realized that Stalin had no intentions of fulfilling his agreement and sharing his knowledge with China. This caused the dismantling of the friendship between the two nations and Mao decided to order his own studies of nuclear technology and development. His quest was single minded and seemed to know no boundaries as was later evidenced during the 1960's nuclear explosions (Dirlik, 2002).
Mao was so proud of his nation's research efforts that he named the atom bomb a "Paper Tiger" meaning it seems soft and pliable, but has the strength of a tiger when rattled (Dirlik, 2002).
What prompted Mao to aggressively pursue the development of nuclear technology from according to many experts was his belief that his country was actually a victim (Bates, 1999).
Mao believed his nation was at the mercy of more powerful and more aggressive nations. This belief of his was cemented with the refusal of USSR leader Stalin to provide the promised nuclear technology research and secrets, and this belief that his nation was being victimized not only by the U.S.S.R. But by other powerful nations including Japan and the U.S. that led him to explore nuclear technology without the assistance of outside nations.
First, China's historical perception of itself as a "victim" at the hands of aggressive, more powerful states limited political choices — especially in the early years of China's nuclear weapons development — which may have favored more offensive and threatening nuclear postures (Bates, 1999).
Second, the period of China's early development and eventual deployment of its rudimentary nuclear arsenal coincided closely with a turbulent period of domestic political upheaval. As Lewis and Xue have written in reference to China's pursuit of a nuclear submarine armed with solid-fuel missiles, it is "a story of politics and technology in collision (Bates, 1999)."
China devoted years to the exclusive goal of developing nuclear technology following what Mao perceived as a slap in the face by Stalin. It faced many obstacles and set backs during the process which only spurred the nation to work harder at its nuclear technology development.
While China eventually — after a 30-year effort — deployed a nuclear-powered submarine armed with nuclear weapons, it did so only tortuously and at great technological cost; the single submarine currently serving as the third leg of China's strategic triad rarely leaves port and has constant operational difficulties (Bates, 1999)."
Chinese leaders decided to pursue nuclear weapons in January 1955 due to U.S. nuclear threats during the Korean war and Taiwan Straits crisis of the early 1950s.28 In a statement issued on the day of its first nuclear explosion in October 1964, China cited this achievement in its "struggle to strengthen [its] national defense and oppose the U.S. imperialist policy of nuclear blackmail and nuclear threats (Bates, 1999)":
Mao's belief that his country was a victim became strengthened when Stalin refused to comply with the earlier promise to share information. At that time Mao decided Stalin was becoming a threat to China as he held nuclear technology secrets. In the mind of Mao there was only one reason that his former ally would suddenly change his mind about sharing the agreed upon information and that was so the U.S.S.R. could become a power over China and a serious threat to the future of the nation. When Stalin backed out of his word Mao believed Stalin was actually planning to become a threat to China and this was one of the motivating factors behind Mao's decision to pursue the development of nuclear technology.
To illustrate and prove its point about his nation protecting itself from victimization China developed a no first use policy and promised its development was for no other purpose than self-defense if needed. Mao angered nations around the world however with the explosions China performed in the name of research as well as his policy that would ultimately sacrifice millions of his countrymen in the effort to save a few if nuclear war ever erupted.
According to Chinese sources, the Chinese Missile Research Academy (also known as the Fifth Research Academy) was established in October 1956 under the direction of Qian Xuesen.38 Ten research institutions were set up under the Fifth Academy to focus on the development of China's ballistic missiles. China began "copy production" of its first ballistic missile (Bates, 1999) — a Chinese copy of a Soviet R-2 missile — in October 1958, and the missile was first tested three times in November and December 1960. Since that time the exact number of missile tests is difficult to discern through open sources, but, by the end of the 1960s, China had conducted at least 30 MRBM (the DF-2 and -2A missiles) tests at ranges of up to 1,500 km (Bates, 1999)."
It was during this time that several mistakes were made as well as successes in the development of the Chinese nuclear technology program.
After a failed flight test on 21 March 1962 — in which shortly after takeoff, the missile erratically flew with its engine on fire before crashing near the launch pad — the Chinese successfully tested the DF-2 numerous times in June and July 1964 following the first success on 29 June 1964. Following a February 1965 decision to increase the range of the DF-2, an increase of 20% in the range was achieved for the DF-2A, beginning with its first successful tests in November 1965. On 27 October 1966, the Chinese launched a DF-2 with an armed, live nuclear warhead from the Shuangchengzi to an impact area in the Lop Nur testing area.39 The DF-2 series, with ranges of 1,000 and 1,250 km, respectively, and a yield of 20Kt, was "sited in Northeast China and targeted on cities and U.S. military bases in Japan (Bates, 1999)."
Today the program has been fully developed but it was started with one angry leader and a failed promise by another.
When Mao initially made the decision to throw China's hat into the arms race ring there were several reasons for his decision (Huan, 1999).
As early as 1956, Mao Zedong pointed out, "We also need the atom bomb. If our nation does not want to be intimidated, we have to have this thing." In June 1958, he stated, "To make atom bombs, hydrogen bombs, and intercontinental missiles, from my point-of-view, is perfectly possible in ten years." Later on, he further instructed us that development of strategic nuclear weapons should "have some achievement, and be fewer but better (Huan, 1999)."
Mao believed that the U.S.S.R. And the U.S. held a monopoly on the area of nuclear weapon technology and that monopoly not only presented a problem for China in its weakened position but also prevented China from having a voice in world decisions for the future. While he worked to catch up in the race, the world became alarmed at his efforts and began to speak out. Mao however, ignored the dissent and pointed to the abilities of the U.S.S.R. And the U.S. As proof that his nation had the right to develop the ability to defend itself if it were ever needed.
Today, the threat from China is real as is illustrated in the following chart. http://www.house.gov/hunter/threat.htm
CONCLUSION
When the second world war ended the nations of the U.S.S.R. And China formed a bond based in common interests for power and other advancements. Stalin and Mao seemed to be cut from the same cloth and want the same things though it would soon become apparent that they did not trust each other. History was formed and developed by the agreements the two nations made and one of those agreements was that Stalin was going to share the secrets of nuclear technology with Mao in return for several things including military agreement, possible provocation of the U.S. And other favors. Mao faithfully followed his end of the agreement and then Stalin backed out. This promoted Mao to believe the U.S.S.R. was working toward victimizing China and with this belief he ordered his technology experts to devote their time to the development of nuclear technology. Because of the broken trust between Stalin and Mao China has become a formidable opponent in the field of nuclear technology.
References
Mao Zedong. The Writings of Mao Zedong, 1949-1976. Sharpe, 1986-. Multivolume work.
Stefoff, Rebecca. Mao Zedong. Millbrook, 1996.
Author not available, ASIA/PACIFIC: The atom bomb, Mao Zedong once said, is a "paper tiger": though., Time International, 08-26-1991, pp 26.
Bates Gill and James Mulvenon – The Chinese Strategic Rocket Forces: Transition to Credible Deterrence
CHINA'S STRATEGIC NUCLEAR WEAPONS
Major General Yang Huan
Major General Yang Huan was Deputy Commander, Second Artillery (Strategic Rocket Forces), PLA. His paper is excerpted from Defense Industry of China, 1949-1989 (Beijing: National Defense Industry Press, 1989).
Arif Dirlik, Mao Zedong., World Book Encyclopedia (2002), 01-01-2002
The SovietUnion. Copyright – 1996 Encyclopaedia Britannica, Inc. All Rights Reserved
---
Are you busy and do not have time to handle your assignment? Are you scared that your paper will not make the grade? Do you have responsibilities that may hinder you from turning in your assignment on time? Are you tired and can barely handle your assignment? Are your grades inconsistent?
Whichever your reason is, it is valid! You can get professional academic help from our service at affordable rates. We have a team of professional academic writers who can handle all your assignments.
Plagiarism free papers
Timely delivery
Any deadline
Skilled, Experienced Native English Writers
Subject-relevant academic writer
Adherence to paper instructions
Ability to tackle bulk assignments
Reasonable prices
24/7 Customer Support
Get superb grades consistently
Online Academic Help With Different Subjects
Literature
Students barely have time to read. We got you! Have your literature essay or book review written without having the hassle of reading the book. You can get your literature paper custom-written for you by our literature specialists.
Finance
Do you struggle with finance? No need to torture yourself if finance is not your cup of tea. You can order your finance paper from our academic writing service and get 100% original work from competent finance experts.
Computer science
Computer science is a tough subject. Fortunately, our computer science experts are up to the match. No need to stress and have sleepless nights. Our academic writers will tackle all your computer science assignments and deliver them on time. Let us handle all your python, java, ruby, JavaScript, php , C+ assignments!
Psychology
While psychology may be an interesting subject, you may lack sufficient time to handle your assignments. Don't despair; by using our academic writing service, you can be assured of perfect grades. Moreover, your grades will be consistent.
Engineering
Engineering is quite a demanding subject. Students face a lot of pressure and barely have enough time to do what they love to do. Our academic writing service got you covered! Our engineering specialists follow the paper instructions and ensure timely delivery of the paper.
Nursing
In the nursing course, you may have difficulties with literature reviews, annotated bibliographies, critical essays, and other assignments. Our nursing assignment writers will offer you professional nursing paper help at low prices.
Sociology
Truth be told, sociology papers can be quite exhausting. Our academic writing service relieves you of fatigue, pressure, and stress. You can relax and have peace of mind as our academic writers handle your sociology assignment.
Business
We take pride in having some of the best business writers in the industry. Our business writers have a lot of experience in the field. They are reliable, and you can be assured of a high-grade paper. They are able to handle business papers of any subject, length, deadline, and difficulty!
Statistics
We boast of having some of the most experienced statistics experts in the industry. Our statistics experts have diverse skills, expertise, and knowledge to handle any kind of assignment. They have access to all kinds of software to get your assignment done.
Law
Writing a law essay may prove to be an insurmountable obstacle, especially when you need to know the peculiarities of the legislative framework. Take advantage of our top-notch law specialists and get superb grades and 100% satisfaction.
What discipline/subjects do you deal in?
We have highlighted some of the most popular subjects we handle above. Those are just a tip of the iceberg. We deal in all academic disciplines since our writers are as diverse. They have been drawn from across all disciplines, and orders are assigned to those writers believed to be the best in the field. In a nutshell, there is no task we cannot handle; all you need to do is place your order with us. As long as your instructions are clear, just trust we shall deliver irrespective of the discipline.
Are your writers competent enough to handle my paper?
Our essay writers are graduates with bachelor's, masters, Ph.D., and doctorate degrees in various subjects. The minimum requirement to be an essay writer with our essay writing service is to have a college degree. All our academic writers have a minimum of two years of academic writing. We have a stringent recruitment process to ensure that we get only the most competent essay writers in the industry. We also ensure that the writers are handsomely compensated for their value. The majority of our writers are native English speakers. As such, the fluency of language and grammar is impeccable.
What if I don't like the paper?
There is a very low likelihood that you won't like the paper.
Reasons being:
When assigning your order, we match the paper's discipline with the writer's field/specialization. Since all our writers are graduates, we match the paper's subject with the field the writer studied. For instance, if it's a nursing paper, only a nursing graduate and writer will handle it. Furthermore, all our writers have academic writing experience and top-notch research skills.
We have a quality assurance that reviews the paper before it gets to you. As such, we ensure that you get a paper that meets the required standard and will most definitely make the grade.
In the event that you don't like your paper:
The writer will revise the paper up to your pleasing. You have unlimited revisions. You simply need to highlight what specifically you don't like about the paper, and the writer will make the amendments. The paper will be revised until you are satisfied. Revisions are free of charge
We will have a different writer write the paper from scratch.
Last resort, if the above does not work, we will refund your money.
Will the professor find out I didn't write the paper myself?
Not at all. All papers are written from scratch. There is no way your tutor or instructor will realize that you did not write the paper yourself. In fact, we recommend using our assignment help services for consistent results.
What if the paper is plagiarized?
We check all papers for plagiarism before we submit them. We use powerful plagiarism checking software such as SafeAssign, LopesWrite, and Turnitin. We also upload the plagiarism report so that you can review it. We understand that plagiarism is academic suicide. We would not take the risk of submitting plagiarized work and jeopardize your academic journey. Furthermore, we do not sell or use prewritten papers, and each paper is written from scratch.
When will I get my paper?
You determine when you get the paper by setting the deadline when placing the order. All papers are delivered within the deadline. We are well aware that we operate in a time-sensitive industry. As such, we have laid out strategies to ensure that the client receives the paper on time and they never miss the deadline. We understand that papers that are submitted late have some points deducted. We do not want you to miss any points due to late submission. We work on beating deadlines by huge margins in order to ensure that you have ample time to review the paper before you submit it.
Will anyone find out that I used your services?
We have a privacy and confidentiality policy that guides our work. We NEVER share any customer information with third parties. Noone will ever know that you used our assignment help services. It's only between you and us. We are bound by our policies to protect the customer's identity and information. All your information, such as your names, phone number, email, order information, and so on, are protected. We have robust security systems that ensure that your data is protected. Hacking our systems is close to impossible, and it has never happened.
How our Assignment  Help Service Works
You fill all the paper instructions in the order form. Make sure you include all the helpful materials so that our academic writers can deliver the perfect paper. It will also help to eliminate unnecessary revisions.
2.      Pay for the order
Proceed to pay for the paper so that it can be assigned to one of our expert academic writers. The paper subject is matched with the writer's area of specialization.
3.      Track the progress
You communicate with the writer and know about the progress of the paper. The client can ask the writer for drafts of the paper. The client can upload extra material and include additional instructions from the lecturer. Receive a paper.
4.      Download the paper
The paper is sent to your email and uploaded to your personal account. You also get a plagiarism report attached to your paper.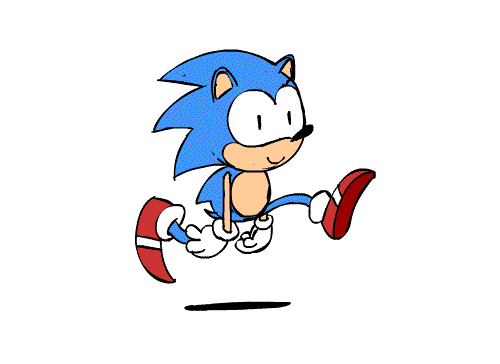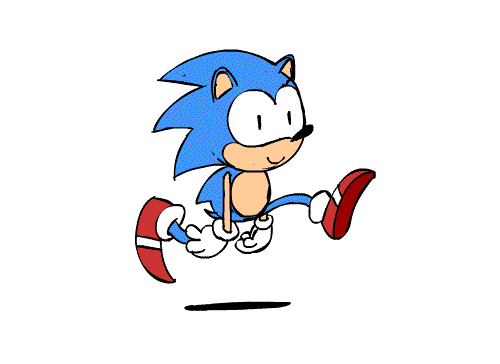 PLACE THIS ORDER OR A SIMILAR ORDER WITH US TODAY!!!
---