Quality Improvement Program
Needs Assessment and Quality Improvement Plan
Paula Stechschulte, PhD, RN
Quarter
This paper discusses the process of drafting a quality improvement plan at a community level medical facility, a plan that is aimed at reducing days under urinary catheter and also reducing the rates of infections associated with the said catheters. As a high rate of incidence of infection related to catheter usage is costly for the hospital, this implementation strategy is aimed both at reducing hospital costs and boosting patient health, safety and satisfaction. The requirement for this strategy is a level of nursing education, dedication and commitment that will necessitate training and a "go-live" session of implementation which can be stressful for workers and for patients as both adjust to change. The management directors will need to not only monitor progress using the Six Sigma method but also will need to effectively maintain levels of employee morale and support so that staff fatigue does not set in as a result of over-emphasis of the importance of monitoring catheters and implementing the overall strategy. The budget for the plan is estimated to be within the employable funds of the hospital but alternative fund raising measures are available should the hospital choose to manage the plan via different financial route. Consideration is given to appropriate leadership theories to serve as a guiding framework for implementation and a strategy is described that utilizes Emotional Intelligence, Social Intelligence and transparency in order to maintain a positive workplace environment and a quality culture.
Introduction
Catheter-associated urinary tract infection (CAUTI) is the most prevalent HAI (hospital acquired infections), responsible for up to 34% of all hospital acquired infections. Over half a million cases of CAUTI are reported every year in the U.S., leading to higher rates of mortality and morbidity and overuse of hospital resources. The condition is of a special concern especially among older patients, based on the revelations of inappropriate use of IUCs (Indwelling urinary catheters) among this vulnerable population. In spite of being the most common HAI, catheter-associated urinary tract infection has never been a focus of HAI control programs (Fink, et.al, 2012). A countrywide survey of infections among professionals involved in the control of hospital infections reported poor implementation of catheter-associated urinary tract infection prevention measures meant to reduce the number of catheter days such as the early removals of catheters and avoidance of indwelling urinary catheters. These reports are of concern, especially when considering different studies that recommend several evidence-based prevention practices, for instance, those suggested by the CDC (centers for disease control) in its 2010 evidence-based guidelines, towards significantly reducing the number of catheter-associated urinary tract infections. The 2010 CDC document makes over sixty recommendations specific to CAUTI. However, it must be said that the majority of these recommendations are backed with very little evidence.
The Guidelines released in 2009 by IDSA (Infectious Diseases Society of America) defines catheter-associated urinary tract infections (CAUTI) as the infections contracted by patients currently fitted with catheters in their urinary tracts or had been fitted with catheters in their urinary tracts within the last forty-eight hours. Also, according to the IDSA Guideline, the term urinary tract infection (UTI) by itself refers to a significant concentration of bacteria in a patient with signs or symptoms ascribable to the urinary tract and no other source. UTIs (Urinary Tract Infections) are the most prevalent hospital acquired infections accounting for almost forty percent of all adult nosocomial infections. It is also important to note that an overwhelming majority of UTIs (eighty percent) are caused by IUCs (Leithhauser, 2004).
According to Gorman (2011), between 15 and 25% of all hospitalized patients are fitted with short-term indwelling catheters. The day-to-day risk of contracting CAUTI is three to seven percent in an acute care environment. The IUCs are often placed for the wrong reasons and patients are often unaware of the presence of the medical equipments. As a result, the IUCs stay in the tract for lengthy durations. However, there is a significant variation of the reported rates of urinary tract infections among patients fitted with IUCs (Gorman, 2011).
Data from the CDC, through the NHSN (National Healthcare Safety Network) revealed that acute care settings reported rates of between 3 and 7.5 infections per a thousand catheter days. Another government agency, the CMS (Centers for Medicare and Medicaid Services), listed hospital-associated UTIs among the eight conditions for which health facilities will not be receiving any additional funds (Gorman, 2011). The CMS guidelines also noted complications and risks associated with catheter-associated urinary tract infections as gram-negative bacteremia, chronic or acute pyelonephritis, epididymitis, prostatitis, periurethral abscess, and cystitis, which can cause death in up to 60% of the cases. The agency also lists catheter associated urinary tract infections as the second most prevalent cause of nosocomial blood infection.
Budgetary considerations are well within the means of the hospital and should present no difficulty for the implementation of this plan, as it is estimated that the total cost savings of reduced CAUTI cases will be approximately $150,000 per year, while the "go-live" stage of the implementation will require sufficient funding to meet the needs of supply levels (alternative types of catheters, beddings, waste removal) and a one-time purchase of a bladder scanner (approximately $10,000). These costs should be able to be absorbed by the hospital. If, however, there is some disagreement by upper management, a grant could be applied for with the state or an appeal to local donors could be made as is consistent with the hospital's mission over the years.
Risk considerations include patient safety, staff fatigue, proper education, oversight of the implementation, and maintenance of supply upkeep. These concerns will be mitigated through the application of Six Sigma as well as the appropriate utilization of management and leadership theories to guide the process, such as Knowledge leadership and Transformational leadership, including effective use of EI and transparency qualities.
The strategic plan includes educating both staff and patients on the positive impact of reducing catheter exposure as a means of controlling and reducing the rate of infection at the hospital. Training and monitoring will be implemented in order to guide the project and Six Sigma will employ a top-down approach that will include all levels of staff working together to fulfill the basic 4E's of implementation.
Definition of the problem
The stakeholders involved include the physicians, nurses, the hospital and the patient. As stated above the CMS has listed CAUTIs among the eight conditions for which health facilities will not be receiving any additional money (Gorman, 2011). The CMS guidelines also state that complications and risks associated with catheter-associated urinary tract infections as gram-negative bacteremia, chronic or acute pyelonephritis, epididymitis, prostatitis, periurethral abscess, and cystitis, which can cause death in up to 60% of the cases. A complication resulting from a catheter-associated urinary tract infection can increase the hospital stay of a patient by up to 0.4 days if it doesn't show any symptoms and 48 hours if it is symptomatic (Leithauser, 2004). Even though a lot of progress has been achieved in the prevention of catheter-associated urinary tract infections, there is still some way to go in addressing some of the unresolved issues surrounding the condition (Gorman, 2011). Efforts have to be focused on developing the best practices in IUC use and prevention of the condition. Research should also be done to investigate and document: which of the cases absolutely require the use of a catheter; after what time span should reassessments be done to check if a patient still needs to use an IUC; what alternative methods are available; and the best practices concerning catheter use. Attention should also be focused on the need to continuously reassess the healthcare gaps and also the retraining of staff when necessary. All these issues will be addressed in this plan.
Currently, there are two guidelines in place for catheter use. There is one by the CDC and another one by IDSA. The CDC published in 2009 highlights several recommendations for the prevention of CAUTIs. First, the guideline recommends the utilization of catheters only for appropriate cases. The CDC guidelines also recommend that the frequency of use and the duration of use of catheters should be kept at a minimum among all patients, particularly among patients from vulnerable communities such as the elderly, women and individuals with impaired immunity. Even though, the CDC guidelines recommend that catheters should be maintained in place for as long as it is necessary, the CDC suggests that the indwelling catheters fitted in individuals undergoing operations ought to be removed as soon as possible after the surgery is completed (Brusch, 2015). The utilizations of IUCs for treatment of incontinence ought to be avoided. One of the other important recommendations by the 2009 CDC guidelines is that nurses and physicians should avoid routinely utilizing systemic anti-microbials to prevent CAUTIs in patients in need of either long of even short-term catheterization. This is because the routine use of systemic anti-microbials has been shown to lead to more resistant bacterial strains.
The Guidelines released in 2009 by IDSA (Infectious Diseases Society of America) for CAUTIs recommend that the indwelling catheters should only be used with the patient's authorization in cases where there is an imperative need and when other alternatives used in the treatment of incontinence have been deemed ineffective. Long-term use of catheters may increase the satisfaction of patient but will also cause a rise in mechanical complications. Long-term use of catheters is not recommended in cases where the patient suffers from morbid obesity, bleeding disorders and has previously has abdominal irradiation or surgery. Use of catheters intermittently is an alternative; however, most individuals become bacteriuric in a few short weeks; the occurrence of bacteriuria is one to three percent per catheter insertion (Brusch, 2015).
Systemic use of antimicrobials has been reported to reduce the risk of contracting urinary tract infections in patients fitted with catheters. The most benefit was reported in individuals who have been catheterized for three to fourteen days. However, in many cases patients are often already taking antibiotics for other conditions (Brusch, 2015). The repeated use of so many antimicrobials may lead to the creation of resistant bacteria. This is why IDSA recommends against the repeated use of anti-microbials on patients who are already taking other antibiotics/antiseptics.
In the last few years a tremendous amount of progress has been achieved in the reduction of intravascular device infections. The need to reduce such infections was perhaps chiefly informed by the economic concerns, i.e. it has been estimated that catheter-linked blood infections may bring about over twenty-five thousand dollars in additional hospital charges (Scott, 2009). One of the other main reasons that have resulted in such a tremendous amount of progress being made is that, the pathogenesis of device-associated infections is open to interventions at several points. The preventive approaches that have been made to reduce bloodstream infections are separated into three categories based on the degree of supporting evidence. There is: what might work; what probably works, and what works. The approaches classified under what works are those that incorporate the basic principles of infection prevention. These approaches are also the ones that offer the best preventive measures against intravascular infections (Brusch, 2015).
An example would be antimicrobial impregnated catheters. These catheters have proven efficacy in infection control when used in the right patient populations. The approaches classified under "what probably works" are those that have shown some efficacy but require further trials. Examples of such approaches would include techniques used in the prevention of thrombus infections and also the use of antimicrobial catheter flushes. Lastly, the approaches classified under "what work" are novel ideas that have been tested in trials such as new catheter securement devices, active iontophoresis and antimicrobial hubs.
Project Charter
Objectives and scope
The objective of this plan is to implement and assess the success of an intervention aimed at reducing CAUTIs in acute care settings through the reducing of the use of IUCs. The hypothesis was that catheter-days and infection rates of CAUTIs would reduce during the period of intervention (six months) compared to the eleven months prior to the intervention. The total number of catheter-days and monthly rates of catheter-associated UTIs were calculated utilizing unpaired t tests prior to and during the intervention. P was set at p< .05 (Elpern, et.al, 2009).
Structure
Unit clinicians were assigned the duty of developing signs for continuing the use of indwelling urinary catheters. For the intervention period, patients in medical ICUs who had IUCs were assessed on a day-to-day basis using the criteria developed by unit clinicians (Elpern, et.al, 2009). Recommendations were then made on whether or not to continue with catheterization based on the results of the evaluation. Then the catheter-days and infection rates of CAUTIs during the period of intervention were compared to with the rates in the preceding eleven months before the start of the intervention.
Implementation:
The sample population was made up of all patients admitted to the medical intensive care unit over a twelve-month period and at some point had an IUC inserted in them. During the sampling period all the individuals admitted into the ICU who had IUC were identified on a daily basis by the clinical co-investigators on their nursing shift reports. The patients were then evaluated by the clinical researchers from the day of admission into the medical intensive care unit and on a day-to-day basis from then on utilizing the criteria for evaluating catheterization continuance (Elpern, et.al, 2009). The nurse co-investigators were recruited principally for consultation on catheter continuation/discontinuation. day-to-day assessments were made by nurses until either the IUC was removed or the patient was discharged from ICU. Results of the day-to-day evaluations were presented by the nurses during multidisciplinary roundtables every morning. Recommendations were then made to discontinue IUCs in individuals who were found not to have met the set criteria.
Issues/Premises/Constraints:
Total elimination of catheter-associated UTIs is not considered by many as a viable goal. IUCs still have an important role in certain situations, and even with the strict adherence to the best practices the CAUTIs will still occur. A more viable goal would be to reduce the extensive use of IUC and the decrease CAUTI infection rates (Elpern, et.al, 2009). The integration of an approach like ours might be a huge shift for most acute care nurses. This is because incontinence is a huge problem for nurses especially in obese, female, or immobile patients. During the research period many patients were hesitant to discontinue catheterization since they feared incontinence-related risks. However, it is thought that reductions in number of infections would help nurses to be less hesitant in removing catheters without worries about risks and the additional works related to the discontinuance such as linen changes and hygiene interventions.
The need for resources is expected to increase with the coming of new practices such as the early removal of catheters. The need for resources such as linens, washroom products and external catheters is expected to increase during the intervention period. There will also be a need to frequently assess patients using the bladder scanner to check for urinary retention during the study. Lastly, there is a need for further studies to be conducted on this subject. We were specifically limited by the small body of research on incontinence-related risks and complications (Elpern, et.al, 2009). Very few studies have also focused on patient catheter comfort/discomfort. We also found very little data that compared the advantages and disadvantages of indwelling urinary catheters and condom catheters. There is a need for investigations on the two common types of catheters so that the relative benefits and risks of both can be assessed. Generalization of outcomes is restricted by the utilization of a single medical unit in a single health facility and by the fact that the study was limited to IUCs only. The catheter-days and CAUTI rates were also compared prior to and during the intervention period rather than the utilization of a control group, introducing the likelihood that other factors might have come into play within the study period (Elpern, et.al, 2009). Another limitation would be that the appropriateness of catheter use was not evidence-based. Instead, consensus opinions among stakeholders were used to determine whether it was proper to remove a catheter. Where there were differences in opinion, the researchers gave most weight to the opinions given by the nurses who were the ones directly interacting with the patients. Thus, this was a qualitative assessment that should be supplemented by quantitative data.
Needs Assessment and Quality Improvement Plan
Six Sigma is the model to be utilized for the deployment of this plan. At SFMC, Six Sigma deployment is based on three major principles: a) a strong belief in the combined wisdom our people and the ongoing development of problem solving proficiencies at the micro-system level; b) the constant need for an immediate line of sight from plan to action; and c) application of steady, process centered and data motivated decision making to enhance the most significant procedures (Nimtz-Rusch and Thompson, 2008). Methodology entails equipment and techniques from different disciplines with the inclusion of Six Sigma (error minimization), lean (waste eradication), process management (gauging and management of process performance over time), project management, as well as change management (identification and reduction of resistance to change).
The NHSN developed standards for CAUTIs based on comparable hospitals. In the intensive care unit, the standard for CAUTI was a rate of 4 for every 1000 catheter days assembled from 300 hospitals in 2004 (Edwards, Peterson, et al., 2007). In 2007, in getting ready for the new CMS principles for healthcare obtained infections, PENN Presbyterian Medical Center in Philadelphia, Pennsylvania, initiated a campaign to minimize the frequency of CAUTIs through implementing a set of evidence-based principles and scrutinized the impacts of these principles on the rate of CAUTIs in a pilot research conducted in one of the ICUs. Prior to implementing these set of principles PENN Presbyterian Cardiac Care Unit had a CAUTI rate of 13.1 in 2006 after one year. Sticking to these principles, by the conclusion of 2007 the rate had fallen to 6.80. All of the University of Pennsylvania Hospitals adapted segments of these principles and made variations in accordance to their specific patient numbers (Gorman, 2011). This work shall summarize what was done by PENN Presbyterian, however, shall focus only on some of the interventions used by all three hospitals. Interventions were evaluated by committees from all three hospitals that met on a quarterly basis. Practice guidelines/principles are basically systematically created statements to help both patients and practitioners in making decisions regarding suitable healthcare for particular situations. Some of the aspects of high quality guidelines are validity, reproducibility, dependability, multidisciplinary process and documentation, evaluation of proof, clinical flexibility, clinical appropriateness, and transparency among others.
Strengths and Weaknesses of Current Practice:
The duty of the infection preventionist in attempts to minimize CAUTI's frequency entails policy and best practice subject-matter skill, supply of surveillance data and risk evaluation, seeking advice on infection prevention interventions, and facilitation of CAUTI-linked development projects. It is essential that the infection preventionist stays in touch with and interacts with every member of the patient care team about CAUTI-linked infection prevention (Guide to the Elimination of Catheter-Associated Urinary Tract Infections (CAUTIs)). Offering subject-matter skill to those included in clinical management of the patients, including nurse practitioners, physicians, and physician assistants is quite important. An awareness of the constituents of surveillance definitions, in comparison to secondary or primary diagnoses and complications, is important for proper coding and documentation.
Various weaknesses have been realized. According to non-randomized clinical assessments, multilumen catheters are linked with a greater infection risk when compared to single-lumen catheters, most likely since more ports raise the incidence of catheter manipulation. The location of insertion is another discretionary aspect in catheter placement which influences the infection risk (Trautner and Darouiche, 2004). A new randomized assessment comparing subclavian and femoral locations for venous catheterization discovered a greater rate of thrombotic and infectious complications at the femoral site. Catheters placed under developing circumstances or outside the hospital might easily have been infected during the insertion procedure and ought to be replaced as fast as possible. After placement, catheters should be controlled as less as possible; for instance, hemodialysis catheters need to be used just for hemodialysis. Lastly, hand washing is the basis of infection control and needs to be done prior to and after the insertion, replacement, accessing, or dressing of an intravascular catheter. Even though most of these recommendations are not convenient, even frustrating, for clinicians to abide by daily, in the long-term these easy preventive measures could distinctly minimize the rate of intravascular catheter — associated infections (Trautner & Darouiche, 2004).
Gaps and Need for Change:
A CAUTI is frequently thought of as a kind or acceptable side effect of a clinical procedure, yet there exists a broad variety of unfavorable results related with the utilization of urinary catheters. Some of the infections that are associated with urinary catheters are (APIC,2008 (CAUTIs)):
Late onset sequellae, such as metastatic osteomyelitis and meningitis•
Acute pyelonephritis•
Urinary tract infection (bladder) •
Secondary bacteremia/sepsis•
Some of the unfavorable results associated with indwelling urinary catheters are (APIC, 2008; Guide to the Elimination of Catheter-Associated Urinary Tract Infections (CAUTIs)):
Extended stay in hospital•
Secondary bacteremia / sepsis•
Increased death•
Late onset sequellae, such as metastatic osteomyelitis and meningitis•
Development of encrustations as well as hindrance to flow•
Choice for multidrug-resistant organisms (MDROs) •
Urethral strictures, prostatitis and orchitis•
Reservoir for multidrug-resistant organisms
It is sensible to assume that actual rates of CAUTI would reduce in case urinary catheters were utilized when considered suitable in a particular population, thereby minimizing theoretical risk of CAUTI. This intervention's effect would be most felt in populations whereby the period of urinary catheter utilization is normally longer than a few days. The main risk factor for infection is the exposure to urinary catheter. The secondary risk factor is the period of catheterization (APIC,2008; Guide to the Elimination of Catheter-Associated Urinary Tract Infections (CAUTIs)). The most appropriate approach to develop the safest patient situation would be to keep away from uncalled for catheter utilization and to use suitable catheters for a short period as medically possible for every individual patient. These are the gaps we currently have and the most important things that ought to change.
Endogenous intestinal flora, with the inclusion of Enterobacter, Escherichia coli, Enterococci, Klebsiella, and Proteus, are common urinary tract pathogens and potential colonizers of urinary catheters. Insufficiently disinfected tools and hands of healthcare workers might introduce environmental and common skin bacteria in the course of the insertion or the maintenance of the urinary catheter. Bacteria are capable of establishing colonization of the bladder of a patient just within 76 hours of their introduction onto the outer or inner surface of urinary catheters (APIC, 2008; Guide to the Elimination of Catheter-Associated Urinary Tract Infections (CAUTIs)). Bacteria's introduction with urinary catheter utilization is frequently linked with catheter-associated biofilms. The formation of biofilm within invasive medical tools is suggested as primary means in the development of particular illnesses such as CAUTI. After the development of a biofilm on the outer or inner surface of a urinary catheter, the only means of eliminating the risk of CAUTI is removal of the catheter. This is another gap that has been seen.
Process of Improvement:
When it gets down to it plan finalizations, the following holds true:
The heterogeneity in practice offers important openings for applying local policies and processes which entail evidence-founded guidelines. Healthcare processes and policies in healthcare are meant to attain regulatory conformity and also to standardize practice for medical providers. Employees shall be made aware of policy revisions and be presented with yearly training and education evaluations associated with catheter insertion and maintenance methods. Every employee will be needed to be present for training on appropriate catheter methods three days every week in two-hour sessions daily. With the anticipation of the public for clarity in healthcare, stakeholders shall continue to support the surveillance together with the reporting of HAIs like CAUTIs and related measures of care. Surveillance and reporting attempts suffer due to the meager records of such practices like the insertion and removal of IUCs (Fink, et. al, 2012). Even though the evidence-founded guidelines state what needs to be recorded, extraordinarily, no one aspect associated with IUC s was uniformly recorded by the responding hospitals. It appears that the introduction and shift to electronic medical records is offering a chance to standardize catheter documentation in a manner that shall have the extra benefit of permitting tracking of catheter use and automation of CAUTI surveillance.
Of interest is the discovery that 60% of hospitals educated families and patients on IUC self-care, signs, and symptoms of contamination, and discharge directions. This is quite an encouraging discovery considering the important roles of patients and families in guaranteeing patient security, with those that report higher involvement in their case also reporting greater quality of care and less unfavorable occurrences. Hospitals that do not offer IUC care and maintenance education to patients and families currently need to be encouraged to involve this in their day-to-day practices, cooperating with patients for care improvement (Fink, et.al, 2012). Hospital administration should, however, know that this approach should not be an alternative for employees' obedience to main infection control practices. With the irregularity in removal triggers, engaging the patient as well as the family might offer the staff extra removal reminders, hence facilitating earlier removal of IUC which is a major CAUTI prevention tactic.
Implications:
Numerous factors may have affected the manner through which hospitals are now dealing with prevention of CAUTI. First and foremost is the recent paradigm shift by main stakeholders to zero tolerance for avoidable hospital acquired conditions (HACs) like CAUTIs just as illustrated by the Center for Medicare and Medicaid Services (CMS) HAC nonpayment policy. Second is the outbreak of updated guidance about CAUTI avoidance practices (Wald and Kramer, 2007). Between 2008 and 2010, not less than three powerful American professional societies produced guidelines for avoidance of CAUTI. The CDC later updated its evidence-founded guidance on CAUTI avoidance practices after a 29-year gap. Even though certain guidelines are not similar, they are well-aligned, which ought to provide assistance to healthcare organizations in standardization and implementation of CAUTI avoidance practices.
Strategic Management Plan
The recommended changes and implementation plan should include education for both patients and nurses. Patients should be educated about their catheter and told why they have it and what it is for. As Gorman (2011) notes, patients often do not understand why they have a catheter and they do not know how to take care of it. By including the patient in the education process, the nurse can reduce the risk of infection: the patient thus becomes an extra set of eyes looking out for his or her own well-being, in case someone on the nursing staff forgets to check up on the catheter for whatever reason; the patient will know to remind the nurse to examine it from time to time.
Electronic record keeping will allow easier monitoring of catheter usage among patients. This will help to organize observations, data, and suggestions for the entire nursing staff and will assist in keeping track of individual patients after nurse shifts are ended.
Effective Change Management strategy is synonymous with an Effective Quality Management, which will assist the implementation process: "Quality and change are similar concepts because they both imply movement and are not finite states" (McGregor, 2004, p. 3). A quality journey implies change, and change management should be a quality journey.
The nurse administrator's role in this implementation plan is to oversee staff members, guide the implementation of the project, apply transformational leadership skills, and support development and progress throughout the transition with utilization of Emotional Intelligence (EI) and Social Intelligence (SI). EI is defined as "the ability to perceive emotion, integrate emotion to facilitate thought, understand emotions and to regulate emotions to promote personal growth" (Mayer, Salovey, 2001, p. 232). It can be divided into four categories of ability: 1) the ability to perceive emotions; 2) the ability to harness and use emotions; 3) the ability to understand emotions and the language of the emotions; and 4) the ability to manage the emotions, to regulate them in oneself and in those around one. It is an essential element in the implementation strategy because so much rides on the ability of the nurses to conduct the procedure with adequate care and stamina, and if workplace morale drops below sufficient levels, the implementation can suffer and the effectiveness dwindle as a result. Understanding the signs and symptoms of fatigue among the staff can be a tool for administrators to begin rejuvenation therapy for workers so that none feel inclined to abandon the change plan.
Adhering to the plan involves the following steps:
1. Defining the current state
2. Defining the future state
3. Determining key implementers
4. Adjusting, reviewing, and rewarding
5. Comparing progress to model metrics
The steps to effecting this process are simple: first, everyone must understand where they are where they want to be as an organization; second, the organization must identify that which is to implemented as a key to progress (a new system, for example); third, the system must be tried with users receiving training and real-life practice; finally, the process must be reviewed and compared to the overall concept goal.
The current state is one in which CAUTI levels need to be reduced through the change plan of using catheters only when necessary and removing them sooner rather than later. The future state is one in which infection incidence levels are lowered and catheter usage is lessened. Key implementers are monitoring, educative tools, and team work. The Six Sigma system is engaged in order to provide evaluations and measurements as well as to allow management to compare results to model metrics.
The process of implementing the plan is to devise the concept and design model, which will then receive its actual implementation: this is the "go live" portion of the process, which is when the model is first initiated in the environment. The administrator's role in this hospital at this point will b to oversee the go live process and doing so requires a number of skills such as the ability to practice transformational leadership so as to "achieve a collective purpose" (Page, 2004, p. 12), keeping staff united, positive, and goal-oriented, and adhering to the implementation plan and the change model process as indicated by the strategy outlined for all levels of staff.
An appropriate leadership strategy or theory is also essential for successful implementation. Knowledge leadership and transformational leadership are two such theories that will be employed. They consist of the exchange between leaders and followers that results in a higher motivational force and a greater level of overall morale and initiative . Transformational leadership utilizes four variables in its strategy of boosting morale and increasing motivation. Those four variables are: 1) consideration of the individual — the leader becomes a mentor to the follower; 2) stimulation of the intellect — the leader challenges the follower by sparking both curiosity and creativity as well as by pushing the follower to develop thoughts, clarify ideas and definitions, and expand knowledge; 3) the ability to inspire and motivate — the leader does not want slaves but rather inspired followers, who believe in what he believes and will push themselves to rise to the challenges that the belief will demand of them; 4) ideals which influence — the leader possesses a vision that appeals to the follower; that vision is ethical, transparent, and beneficial. By utilizing these four variables, the transformational leader is able to transform a team into a unified, solid, disciplined, knowledgeable, driven, proud, ethical, considerate core of individuals who respect one another and the ideal which they are pursuing. Knowledge leadership includes utilizing the effective knowledge of experience that managers and leaders possess to pass on to the newer workers the needed knowledge of that same experience (Saraban, 2007).
Another useful tool for strategy implementation is the quality of transparency that management and staff can utilize: transparency is the quality of an individual or group of individuals that enables an "other" to anticipate, understand, follow, and appreciate the individual's or group's actions with little risk to themselves. Transparency can be highly effective in the case of reducing CAUTI and helping patients to understand the process and be on board with it. Transparency also facilitates the "informational arrangement" that allows an organization to be "less of a cumbersome machine" (Cetina, Bruegger, 2001, p. 180). When applied to individuals, transparency may be understood similarly as the quality of one who is forthcoming with relevant information that may allow another to act both in his own best interest and in the best interest of the community.
1. Strategy leads to readiness, business discipline leads to communication, documentation and training lead to reinforcement and long-term sustainability. The beginning phase, of course, deals with the concept and subsequent design, the testing of the design, and the post-implementation amendments.
2. The "spirit of mission" described by Samaan and Verneuil (2009, p. 420) is what helps to cultivate the right kind of workplace behavior which results in positive motivation. Workers feed off one another's positive energy as they strive towards the established objective and are incentivized (by pay, the virtue of the exercise, the merits of success, etc.).
3. Similarly, the Hawthorne Effect, which essentially underscores the idea that workers perform better when aware of being observed, noticed, studied, scrutinized, etc., is helpful in understanding how workplace behavior affects motivation. Connectivity and goal-setting are keys — but so too is management team that appreciates and knows how to utilize these keys.
These steps will be evaluated on a 0-100 basis, in terms of Earned Value Management. The 0-100 approach is the best when utilized at the lowest level possible, as Ruskin (2004) notes, because it prevents individuals from attempting to "game the system," to "look good," or to falsify their actual progress, which is more likely to happen in 50-50 approach, where the individual or team is credited simply for beginning the project. With the 0-100 approach, there is no credit received until completion and passing of the EVM assessment. In this case, that assessment will be made weekly and monthly with an overall assessment grade given.
As Ruskin (2004) notes this approach is a valid approach simply because it relieves the workers and reviewers of an overly optimistic sense going into the project (p. 28). When too much earned value is credited at the beginning of a project it can promote a sense in the workers of accomplishment that is undeserved. Too much assessment throughout the process can be viewed as an intrusion into the worker's sphere, as though the boss were always looking over his shoulder to make sure he was still on task. This kind of intrusion can actually be insulting to a worker's sense of self-worth. The 0-100 method on the other hand ensures that the worker is given the space he needs to spread out and work as he knows how, without worrying about the need to impress the boss every time he turns around or that he is being watched every second. That sort of paranoia can actually be counterproductive (Fleming, Koppelman, 2000). With the 0-100 method, the WBS is guaranteed to get off to a good start so long as the early stages are structured as unit building blocks that can be checked off by the EVM as they are accomplished and the foundation set for a successful project. And as the project goes on, the units should grow longer.
Expected Outcomes
The expected outcomes are that the change via implementation will reduce the rate of incidence of infection among patients and reduce the costs associated with this level of incidence. Over time, it is expected that patient satisfaction rates will rise and that employee morale will reach new levels of height, as efficient services are synonymous with healthy attitudes and positive outlooks. In terms of quality of health care, the expected outcome is overall improvement; and in terms of patient safety, which is the number one concern and the reason for the implementation, the expected outcome is also improvement via a decrease of catheter-related infections.
The plan to sustain change over time is rooted in the supports used to facilitate the implementation process — notably, the importance of Organizational Culture (OC) and Quality Management (QM). OC is defined as an environment that is structured with two-way communication flows with a goal-oriented "spirit of mission" that is clear to all.
QM is defined as the employment of a theoretical model that facilitates change management. The theoretical model used to sustain this change over time is based in the Health Belief Model, which takes into consideration culture, ethnicity, and personal beliefs and expectations about what sort of health care patients want and expect. By helping staff to approach patients from the perspective of this model, the appropriate catheter-related care will be given and the appropriate educative material will be delivered to the appropriate patients (Janz, Becker, 1984).
Risks
Patient safety: patient safety is priority number one in this implementation process and the main reason for its undertaking. Ensuring that patients are not developing infection as a result of prolonged catheter usage is the primary purpose of this plan. Yet it is also important to not under-utilize the catheter because in some cases its usage is necessary. Determining when and where to use the catheter and when to terminate usage is one of the risks that needs to be addressed in the educational phase of this plan's implementation.
Resources: A rise in the demand of resources (linens, washcloths, bedpans, etc.) may be the result of the implementation of the plan to reduce IUC usage among patients for whom it is not an absolute necessity. Fears of incontinence among patients will likely increase and will have to be assuaged by knowledgeable, empathetic and sympathetic nurses who can educate patients on the risks of having an IUC in place for longer than is needed.
Lack of education/training: Nurses are likely to experience topic fatigue as a result of increased attention to this plan. Delays in policy/plan implementation are expected and keeping employee morale at positive levels is important for this process. The lack of training and education that some nurses will feel will be one risk that should be assessed through the implementation of management EI (emotional intelligence) and SI (social intelligence) so as to keep nurses together in a positive workplace culture.
Mitigating Risks: Education is primary tool for mitigating risks regarding both patients and staff. Training classes will be mandatory and will be conducted during work hours so that additional shifts are not necessary for the implementation of the plan to begin. Engagement of all levels of the hospital staff from top-tier management to lower-level assistants is a requirement for mitigating risk as well. Communication allows for all members to be advised and working from the same page so that there is no interruption or lack of clarity once implementation is put in motion.
Resources/Individuals available for mitigation efforts: Six Sigma methods and controls are available for mitigating efforts as this implementation strategy allows for adequate oversight and checks so as to ensure that compliance and positive effects are occurring as they should be. Other resources available include methods of insertion conduct training that will optimize insertion practices and/or prevent insertion when it is not needed. A strategy to monitor catheter maintenance can also be implemented, which includes periodic/routine audits, observation, and maintenance of the bundle. Obviously, limiting the duration of catheter use is the objective; thus, daily assessment is recommended in order to mitigate risks impacting patients; and reminders for nurses should be communicated as well to mitigate risks impacting nurses and staff. Protocols may also be developed that assist in the proper clinical assessment strategies as well as the implementation of alternative strategies, such as condom catheters, moisture-wicking incontinence pads, bladder scanners, and intermittent catheterization. The best resource for mitigating risk is a team-based approach, which encourages conversation, continual training and assessment, and constant forethought application. Six Sigma is particularly helpful and useful for each of these strategies and is a major factor in the mitigation of risk.
Six Sigma — a top-down approach: "If Six Sigma is not driven from the top, it is doomed to failure" (Cooper, 2002, p. 75). All levels of management must be on board with the implementation process or else there is no chance of success. In conjunction with the Six Sigma implementation strategy therefore may be utilized the 4E's — engage, educate, execute, and evaluate. This requires that all levels of the hospital staff be engaged with what this plan is implementing; that each individual be educated on the implementation; that the plan be executed with all involved participating regularly; and that the plan be evaluated. Six Sigma's evaluation methods are routine and customary among health care facilities and can be implemented without significant burden to overseers. The primary obstacle in this implementation process will be the educatory phase of implementation; once the necessary education is delivered, however, the plan should unfold smoothly and without distress.
Consequences of not addressing risk: failure to respond to patient needs can end up being more costly (as infection costs can sore quickly); patient liability and litigation claims can negatively impact the hospital; staff fatigue can set in if the proper morale drivers are not implemented through effective EI and SI by transformational leaders within this change management procedure; and a lack of oversight can result in an ineffective implementation of the plan, with little to no positive effects seen as a result of improper implementation.
Budget
Training, resources, maintenance, and overview will all have to be taken into consideration for this implementation. However, it is expected that the cost savings that this plan will effect will more than off-set the cost of implementation. Considering that hundreds of thousands of dollars are lost annually as a result of infection, which this plan aims to reduce, the savings that are passed on to both patient and hospital should be significant. For now the budgetary proposal is based on immediate needs of implementation. A budget projection in terms of health care savings is provided in order to show the expected decrease.
While it is estimated that every CAUTI case costs approximately $7,000, it is expected that the reduction in CAUTI cases at the hospital as a result of the implementation of this plan should save the hospital approximately $200,000 per year, just in treatment-related costs alone. This impact does not include indirect cost-savings of increased patient satisfaction, and decreased nursing hours. When these are factored it, is estimated that the savings could be double that number. These costs are variable, however, as the exact number cannot be known as it will be determined by the number of patients who present at the hospital and what is done to treat them.
The direct costs associated with this implementation are associated with resources (types of catheters used, beddings, waste removal) and educative materials (presentations, hand-outs) as well as monitoring equipment and training. A bladder scanner will also be needed and will be approximately $10,000. Combined with the direct costs associated with the prior items mentioned, the total direct cost is estimated to be at $14,000 just for implementation to go ahead. This is a non-recurring cost, as the bladder scanner is a one time purchase.
The indirect cost associated with this implementation relate to the time and energy needed to guide and implement the plan, the training hours needed, which will take away from other working hours, the worker fatigue and the cost of maintaining morale during this transition period. These indirect costs are estimated at an hourly increase of pay of $2,000 per week for four weeks totaling $8,000.
The fixed costs of this implementation include the funds for supplies and for hourly scheduling of employees to ensure that all training is received and the implementation "go-live" portion of the plan is fluid and without issue. These costs are estimated to total at $22,000. When compared to the expected savings, the return on investment of this plan is positive and would save the hospital an expected average of $150,000 per year, not to mention a reduced risk of litigation as a result of CAUTI incidence rates lowered.
Funding
The size of grant or budget allocation needed to develop and implement the program is thus situated at $30,000 to include a cushion should the plan run over or more time be needed to prepare for the "go-live" event. The potential funding source within the organization is within the scope of the CFO's department and is well within a reasonable amount considered for budgeting purposes. However, an external funding source could be the state department, which annually allocates portions of the state budget to hospitals for various reasons. A grant may be applied for in this case, as the hospital looks to implement a strategy that will ensure fewer incidences of CAUTI among patients. Another alternative is to appeal to local donors who support the hospital.
The justification for this is that the hospital has a good reputation with local residents. Wealthy patrons could be a great boon to the hospital and ample time should be given to developing successful appeals to this donor base. Many institutions depend wholly upon the support of donations, such as the local classical music station. Our hospital is just as important to the community as classical music and this is a step that should be taken.
Conclusion
Generally speaking, significant development has been made in the prevention of intravascular-related infections. Current research has brought greater comprehension of the risk factors associated with intravascular catheter infections, have explained preventive infection control tactics, and have initiated new technologies like antimicrobial-impregnated vascular catheters. Whereas vascular catheters are somewhat new phenomena in the field of medicine, urinary catheters have been utilized for more than one century (Trautner and Darouiche, 2004). Sadly, several aspects of CAUTI pathogenesis render the preventive tactics which appropriately work with vascular catheters futile in the bladder. These challenges should, however, not deter studies in this field, but instead, need to viewed as a challenge for the future.
Nurse re-education regarding insertion, control, and early removal of IUCs together with centered, unit-specific interventions were discovered to reduce catheter-days and had minimal constant impact on CAUTI rates. Enhanced care procedures and patient results were obtained through testing best proof to direct practice and development of system supports which offered education as well as enhanced product accessibility to obtain optimal care. Although electronic media for training of healthcare providers could be difficult, developing an online educational program for CNAs and RNs and updating hospital policy provided steady, accurate, and concise content proving a useful medium to enhance practice (Oman, et.al, 2011). Re-education regarding a common nursing intervention to make sure that best practice took place raised this perceived "easy" skill to a greater significance level. Product alterations which streamlined IUC tools, sort of catheter, and collection bags offered a significant chance for practice development and cost savings.
Focused unit interventions, particularly those offering thorough education on postoperative retention, utilize a bladder scanner to assess urinary withholding and intermittent catheterization, and supporting early removal of the IUC led to minimized indwelling catheter-days. A committed bladder scanner offered an objective way for the nurse to assess the urinary retention of the patient and direct interventions. Utilization of the bladder scanner prevented reinsertion of an IUC after earlier removal (Oman, et.al, 2011). Nurses thought of the bladder scanner as crucial aspect of the intervention and the Quality Intervention Team deemed that it was correctly used to avoid reinsertion of IUC.
In this quality improvement project, several limitations were realized. Firstly, since this was an uncontrolled pre/post intervention research, we cannot eliminate the chance that other aspects apart from our intervention were accountable for the variations in catheter duration and the observed CAUTI rates. On the other hand, our evaluation of the focused interventions within two units might have offered just a snapshot of the general usefulness of the education, product and policy alterations applied in this research as a more thorough evaluation of the effect of the intervention that were not embarked on. Additionally, the total number of CAUTIs on the units of intervention in the study duration was low and the confidence gaps around the CAUTI rates were somewhat big, making it challenging to evaluate the effect of the intervention on the outcome of interest (Oman, et.al, 2011). So as to effectively alter practice, multifaceted attempts are needed to minimize CAUTI incidence in the hospitalized patients. IUCs are frequently indicated in the care of patients in acute care hospital facilities; and attempts which re-assess practice and tactics for management of care founded on best proof are required and ought to be constantly revisited. The discoveries of this research support the usefulness of application of a CAUTI program which entails nursing education, products, skill training, as well as surveillance to positively influence the outcomes of patients. Re-assessing a common nursing process led to better practice with IUC care accompanied with better patient outcomes.
The implementation strategy will make effective use of appropriate management theory in order to guide the plan. Theory is about establishing a comprehensive, coherent and consistent concept that can implemented as a design for a change management. Risk management will also be employed in order to mitigate risks associated with patient safety, staff security and training, and resource availability. Risk mitigation is about identifying potential problems before they appear and addressing these potentialities by using tools to limit the risks. This leads right into quality management, which is driven by the ability to achieve the aims of the concept model as well as by a clear vision and clear means of doing so. In relation to this project, the theory that quality management and change management are "two sides of the same coin" is utilized (McGregor, 2004, p. 28).
The main approach taken in this implementation strategy is that quality below depends on quality above, and that likeability within management translates to a better workplace environment throughout. The nurse administrator will have the responsibility of keeping staff united and positive in this time of transition as staff cope with the "go live" session of the change management model. This requires that the administrator make herself likeable to all so that the mood can stay upbeat and positive in this difficult transition period.
The likeability factor is pivotal in maintaining a healthy and productive organizational culture and quality management should possess a high level of EI as the implementation strategy goes live in order to reduce risk of employee fatigue as well as risks associated with patient care. This will depend heavily upon proper oversight and dedication from top-down. Luthans (1988) states that "successful managers … are not engaged in the same day-to-day activities as effective managers" but rather are those who "find that the way to get ahead … is to be friendly … both inside and outside the firm … find a common interest … and interact with them on that level" (p. 130).
Successful management is concerned with progress, going beyond the status-quo, doing more than is required in order to boost numbers, morale, desire, demand, and overall growth. The successful manager is one whose every task is geared towards "getting ahead." Getting ahead can be understand both in terms of pay incentive and the Hawthorne Effect, because in the former the pay is the way to get ahead while in the latter the fact of being noticed is the way of getting ahead. In reality the most skilled transformational leaders including the most effective managers have the ability to provide a framework and culture that gives flexibility to each team member while unifying everyone to a common goal.
Improvement in one's self and in one's company is typically the universal goal, thus making workplace behavior the starting point for more efficient operations on a global scale. Such a mindset will be imperative in the overall success of this operation, even as the Six Sigma method is utilized to monitor and measure stages of developmental progress, with a 0-100 model of reward and assessment used to see that pivotal developmental stages are sufficiently reached at every level.
References
APIC (2008). — Home. Guide to the Elimination of Catheter-Associated Urinary Tract Infections (CAUTIs). Retrieved January 16, 2016, from http://www.apic.org/Resource_/EliminationGuideForm/c0790db8-2aca-4179-a7ae-676c27592de2/File/APIC-CAUTI-Guide.pdf
Brusch, J. (2015, August 18). Diseases & Conditions – Medscape Reference. Catheter-Related Urinary Tract Infection: Transmission and Pathogens, Guidelines for Catheter Use, Diagnosis. Retrieved January 15, 2016, from http://emedicine.medscape.com/article/2040035-overview#a2
Cetina, K. K., Bruegger, U. (2001). Transparency regimes and management by content in global organizations: The case of institutional currency trading. Journal of Knowledge Management, 5(2): 180-194.
Cooper, A. (2002). Six Sigma deployment in a large integrated health system. Quality Congress. ASQ's Annual Quality Congress Proceedings, ABI/INFORM Global: 71-76.
Elpern, E. Ketchem, A. & Patel, G. (2009). Reducing Use of Indwelling Urinary Catheters and Associated Urinary Tract Infections. American Journal of Critical Care, 18(6), 535-541. Retrieved, from http://ajcc.aacnjournals.org/content/18/6/535.full
Fink, R., Gilmartin, H., Richard, A., Capezuti, E., Boltz, M., & Wald, H. (2012). Indwelling urinary catheter management and catheter-associated urinary tract infection prevention practices in Nurses Improving Care for Healthsystem Elders hospitals. American Journal of Infection Control, 1-6. Retrieved, from http://www.ucdenver.edu/academics/colleges/medicalschool/departments/medicine/hcpr/cauti/documents/TeamPublications/Indwelling urinary catheter management and catheter-associated urinary tract infection prevention practices.pdf
Fleming, Q., Koppelman, J. (2000). Earned Value Project Management. PA: Project
Management Institute.
Gorman, D. (2011). Reducing the Incidence of Catheter-Associated Urinary Tract Infections in the Acute Care Setting Using Evidence-Based Guidelines. Retrieved January 15, 2016, from http://cdn.intechweb.org/pdfs/20570.pdf
Janz, N., Becker, M. (1984). The Health Belief Model: A Decade Later. Health Education Behavior, 11(1): 1-47.
Leithhauser. (2004). Urinary tract infections. Associate Professionals Infection Control Epidemiology, 25, 1-15.
Luthans, F. (1988). Successful vs. Effective Real Managers. Academy of Management Executive, 2(2): 127-132.
Mayer, J. D., Salovey, P. (2001). Emotional intelligence as a standard intelligence. Emotion, 1: 232-242.
McGregor, F. (2004). Quality management/change management: two sides of the same coin? IATUL, 14(30): 1-9.
Oman, K., Makic, M., Fink, R., Schraeder, N., Hulett, T., & Keech, T. (2011). Nurse-directed interventions to reduce catheter-associated urinary. American Journal of Infection Control, 1-6. Retrieved, from http://www.ucdenver.edu/academics/colleges/medicalschool/departments/medicine/hcpr/cauti/documents/TeamPublications/Nurse-Directed Interventions to Reduce Catheter-Associated Urinary Tract Infections.pdf
Nimtz-Rusch, K., & Thompson, J. (2008). Nursing and Six Sigma: A Perfect Match for Quality and Safety Improvement. Journal of Illinois Nursing, 10-13. Retrieved, from http://118.139.163.84:8088/2153462/2nd_article_for_unit_5_assignme
Page, A. (2004). Keeping Patients Safe: Transforming the Work Environment of Nurses. DC: National Academies Press.
Ruskin, A. (2004). Two issues concerning the use of earned value measurements.
Engineering Management Journal, 16(3), 26-30.
Samaan, J., Verneuil, L. (2009). Civil-Military Relations in Hurricane Katrina: A Case Study on Crisis Management in Natural Disaster Response. Berlin: Global Public Policy Insitute.
Sarabia, M. (2007). Knowledge leadership cycles: an approach from Nonaka's viewpoint. Journal of Knowledge Management, 11(3): 6-15.
Scott, R. (2009). The direct medical costs of healthcare-associated infections in U.S. hospitals and the benefits of prevention. CDC: 1-13. Retrieved from http://www.cdc.gov/hai/pdfs/hai/scott_costpaper.pdf
Trautner, B., & Darouiche, R. (2004). Catheter-Associated Infections Pathogenesis Affects Prevention. Arch Internal Medicine, 164(8), 842-850. Retrieved, from http://www.ncbi.nlm.nih.gov/pmc/articles/PMC2963580/
Wald, H., & Kramer, A. (2007). Nonpayment for Harms Resulting from Medical CareCatheter-Associated Urinary Tract Infections. The Journal of the American Medical Association, 298(23), 2782-2784. Retrieved, from http://jama.jamanetwork.com/article.aspx?articleid=209748
---
Are you busy and do not have time to handle your assignment? Are you scared that your paper will not make the grade? Do you have responsibilities that may hinder you from turning in your assignment on time? Are you tired and can barely handle your assignment? Are your grades inconsistent?
Whichever your reason is, it is valid! You can get professional academic help from our service at affordable rates. We have a team of professional academic writers who can handle all your assignments.
Plagiarism free papers
Timely delivery
Any deadline
Skilled, Experienced Native English Writers
Subject-relevant academic writer
Adherence to paper instructions
Ability to tackle bulk assignments
Reasonable prices
24/7 Customer Support
Get superb grades consistently
Online Academic Help With Different Subjects
Literature
Students barely have time to read. We got you! Have your literature essay or book review written without having the hassle of reading the book. You can get your literature paper custom-written for you by our literature specialists.
Finance
Do you struggle with finance? No need to torture yourself if finance is not your cup of tea. You can order your finance paper from our academic writing service and get 100% original work from competent finance experts.
Computer science
Computer science is a tough subject. Fortunately, our computer science experts are up to the match. No need to stress and have sleepless nights. Our academic writers will tackle all your computer science assignments and deliver them on time. Let us handle all your python, java, ruby, JavaScript, php , C+ assignments!
Psychology
While psychology may be an interesting subject, you may lack sufficient time to handle your assignments. Don't despair; by using our academic writing service, you can be assured of perfect grades. Moreover, your grades will be consistent.
Engineering
Engineering is quite a demanding subject. Students face a lot of pressure and barely have enough time to do what they love to do. Our academic writing service got you covered! Our engineering specialists follow the paper instructions and ensure timely delivery of the paper.
Nursing
In the nursing course, you may have difficulties with literature reviews, annotated bibliographies, critical essays, and other assignments. Our nursing assignment writers will offer you professional nursing paper help at low prices.
Sociology
Truth be told, sociology papers can be quite exhausting. Our academic writing service relieves you of fatigue, pressure, and stress. You can relax and have peace of mind as our academic writers handle your sociology assignment.
Business
We take pride in having some of the best business writers in the industry. Our business writers have a lot of experience in the field. They are reliable, and you can be assured of a high-grade paper. They are able to handle business papers of any subject, length, deadline, and difficulty!
Statistics
We boast of having some of the most experienced statistics experts in the industry. Our statistics experts have diverse skills, expertise, and knowledge to handle any kind of assignment. They have access to all kinds of software to get your assignment done.
Law
Writing a law essay may prove to be an insurmountable obstacle, especially when you need to know the peculiarities of the legislative framework. Take advantage of our top-notch law specialists and get superb grades and 100% satisfaction.
What discipline/subjects do you deal in?
We have highlighted some of the most popular subjects we handle above. Those are just a tip of the iceberg. We deal in all academic disciplines since our writers are as diverse. They have been drawn from across all disciplines, and orders are assigned to those writers believed to be the best in the field. In a nutshell, there is no task we cannot handle; all you need to do is place your order with us. As long as your instructions are clear, just trust we shall deliver irrespective of the discipline.
Are your writers competent enough to handle my paper?
Our essay writers are graduates with bachelor's, masters, Ph.D., and doctorate degrees in various subjects. The minimum requirement to be an essay writer with our essay writing service is to have a college degree. All our academic writers have a minimum of two years of academic writing. We have a stringent recruitment process to ensure that we get only the most competent essay writers in the industry. We also ensure that the writers are handsomely compensated for their value. The majority of our writers are native English speakers. As such, the fluency of language and grammar is impeccable.
What if I don't like the paper?
There is a very low likelihood that you won't like the paper.
Reasons being:
When assigning your order, we match the paper's discipline with the writer's field/specialization. Since all our writers are graduates, we match the paper's subject with the field the writer studied. For instance, if it's a nursing paper, only a nursing graduate and writer will handle it. Furthermore, all our writers have academic writing experience and top-notch research skills.
We have a quality assurance that reviews the paper before it gets to you. As such, we ensure that you get a paper that meets the required standard and will most definitely make the grade.
In the event that you don't like your paper:
The writer will revise the paper up to your pleasing. You have unlimited revisions. You simply need to highlight what specifically you don't like about the paper, and the writer will make the amendments. The paper will be revised until you are satisfied. Revisions are free of charge
We will have a different writer write the paper from scratch.
Last resort, if the above does not work, we will refund your money.
Will the professor find out I didn't write the paper myself?
Not at all. All papers are written from scratch. There is no way your tutor or instructor will realize that you did not write the paper yourself. In fact, we recommend using our assignment help services for consistent results.
What if the paper is plagiarized?
We check all papers for plagiarism before we submit them. We use powerful plagiarism checking software such as SafeAssign, LopesWrite, and Turnitin. We also upload the plagiarism report so that you can review it. We understand that plagiarism is academic suicide. We would not take the risk of submitting plagiarized work and jeopardize your academic journey. Furthermore, we do not sell or use prewritten papers, and each paper is written from scratch.
When will I get my paper?
You determine when you get the paper by setting the deadline when placing the order. All papers are delivered within the deadline. We are well aware that we operate in a time-sensitive industry. As such, we have laid out strategies to ensure that the client receives the paper on time and they never miss the deadline. We understand that papers that are submitted late have some points deducted. We do not want you to miss any points due to late submission. We work on beating deadlines by huge margins in order to ensure that you have ample time to review the paper before you submit it.
Will anyone find out that I used your services?
We have a privacy and confidentiality policy that guides our work. We NEVER share any customer information with third parties. Noone will ever know that you used our assignment help services. It's only between you and us. We are bound by our policies to protect the customer's identity and information. All your information, such as your names, phone number, email, order information, and so on, are protected. We have robust security systems that ensure that your data is protected. Hacking our systems is close to impossible, and it has never happened.
How our Assignment  Help Service Works
You fill all the paper instructions in the order form. Make sure you include all the helpful materials so that our academic writers can deliver the perfect paper. It will also help to eliminate unnecessary revisions.
2.      Pay for the order
Proceed to pay for the paper so that it can be assigned to one of our expert academic writers. The paper subject is matched with the writer's area of specialization.
3.      Track the progress
You communicate with the writer and know about the progress of the paper. The client can ask the writer for drafts of the paper. The client can upload extra material and include additional instructions from the lecturer. Receive a paper.
4.      Download the paper
The paper is sent to your email and uploaded to your personal account. You also get a plagiarism report attached to your paper.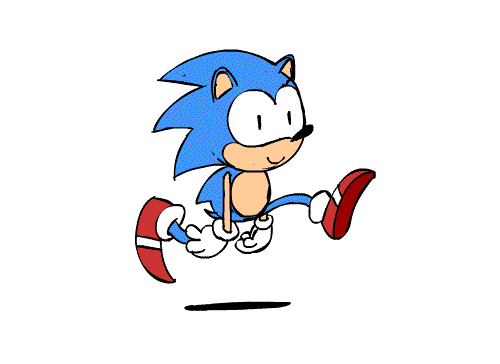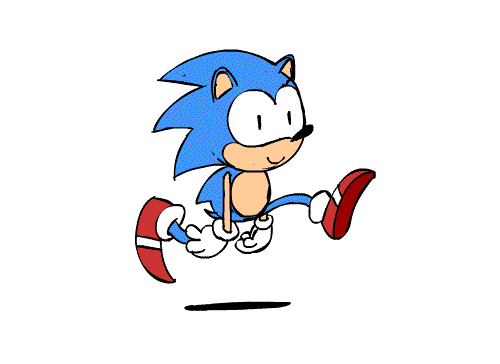 PLACE THIS ORDER OR A SIMILAR ORDER WITH US TODAY!!!
---