Digital Book Production
Practical advice on publishing eBooks.
Which digital formats and platforms to convert to… pdf, ePub, Kindle, etc..
Lipton (2014) in his study assessed the current norms of the digital printing industry with focus on publishing and copyrights in America and European Union. He reveals that popular eBook formats are few rounding up in single digit figures. In case of United States, the industry frontlines such as Amazon, Apple and Barnes & Noble are quite open to their users in order to pave way for easier reading. Due to this simplistic idea, the nuisance of multiple file formats to be used is cut down as most book readers don't like to shift from one file format to another. It's just too much nuisance and hassle for a reader.
In case of European Union, he adds that the digital eBook market is slowly growing as publishers are indulged in different file formats; working between their advantages and disadvantages. The file formats are a problem in case of Europe where companies use some particular file formats and not others. Hence file formats play a significant role in case of Europe digital market (Lipton, 2014). At this point in time, PDF and ePub are widely used book formats for digital media. Parent Press Inc. should concentrate on both of them.
List of recommended suppliers, lead times and costs per book?
Mithas et al. (2013) assesses the competitive digital market and argues that the digital market certainly impacts the conventional value chain and profit models of any book market (Mithas et al., 2013). This is true as we have seen on occasions that big companies like Apple and Google enter an industry and completely ruin the market's established names. Old companies are seen shutting down as new ones replace them. Mithas asserts that digital "firms are unlikely to consider the noisy industry norm worth emulating because of competition coming from different industries, changing identity of players in the industry, and more frequent entry and exits (pg: 517)."
The digital book publishing is spearheading strongly due to the fact that sales are rising and consumer's interest in them. The impact of digital publishing is evident in USA where Barnes and & Noble as vested interests in both eBooks and hardware sales. On the other hand, Kindle is going strong with hardware, software and electronic reader devices with its own variety of options.
Half of the digital media thinks that a price cut down is necessary in comparison to paperback books in order to jumpstart the business. The publishers think in order to kick start this digital market, the rates of the books should be less. Mithas continues, "Firms may tend to diverge from the industry norm as a means of differentiating their competitive positions. Just as firms maintain their competitive positioning through differentiation in prices, quality, and/or services (pg: 516)"
Trivedi in his review of eBook industry asserts that the book publishers have their own reasons of keeping the price of books relevant to the price of a real book. The publishers have to pay up the production of electronic books. In addition, they also have to deal with, "providing notice to consumers of licensing terms, developing branding of their content, and promoting access to that content" (pg 955). Another reason for rising eBook costs are both demand and quantity of ebooks. As Trivedi (2011) writes, "Both the demand for, and cost of, e-books rose dramatically from 2002 to 2008, which is likely due to the fact that there are now many more e-books available (pg 950)."
He further adds that the amount of electronic devices can increase in the market as the purchasing of eBooks is on the rise, deeming that electronic devices are bought solely for reading purposes. But some publishers think that a certain design of models can become a nuisance for attaining success. Some problems with Digital Rights Management (DRM) issues exist, which include writer's fees and sorting out other legal formalities (Trivedi, 2011).
Therefore, the list of recommended suppliers for Parent Press is the top digital publishing companies including Apple, Barnes and Noble and Amazon along with individual writers and other smaller publishing firms. The cost of books should be decided, keeping in mind the highly competitive environment, writer royalties, VATs, other legal formalities as well as the cost of the paperback version of the book.
What quality assurance measures need to be put in place?
The eBooks are changing the face of the book industry. For all parties at work, it's a huge undertaking, but the optimists, like Trivedi (2011) think that the current direction, with a little alteration, is good to go. The reason behind this is that, every company can step into the digital market after establishing a solid foundation and that they can lose sufficient share and profits if they don't step into the digital market (Trivedi, 2011). At this time, the primary task for Parent Press Inc. is to prevent making the same mistakes as the music industry did as warned by Trivedi in his study on DRM and digital publishing industry.
Therefore, a new business model will be needed with a broader variety of content and necessary details about copyright. For meeting these challenges successfully, Parent Press Inc. should adjust their business processes. In order to combine the content with proper care, the editors will need to familiarize themselves with an eBook. The legal department should work on the digital model a bit and design fee structures adjusting the change. Parent Press Inc. should also be focusing a lot more on content providing services as well. Hence the employees should be toying with these ideas as they build on it and fortify the model.
2. Strategic advice on deciding which backlist titles to convert
Which criteria should they use to prioritize the conversion of their backlist?
Production planning is the key due to intense competition and lack of resources. Khaledi and Reisi-Nafchi (2013) in their study found that most digital production houses have come to appreciate Digital Production Planning as it helps out in designing the best possible strategy. Parent Press Inc. should adopt the following backlist production and conversion strategy. The company should aim to do all backlist conversions together at-once and do them in a cost effective manner. In order to achieve this goal, Electric Book Works. (2014) points out that short-listing of key titles they feel are financially lucrative and whose returns on investment (ROI) are higher needs to be carried out. These shortlisted titles should be converted to eBooks using their in-house resources. For the less lucrative titles, Parent-Press should leave the conversions to Google Books and allow them to handle the conversions. This may end up dividing the future revenues earned from those eBooks as Google will retain and earn subsidiary rights as well. However, since Parent-Press does not pay for the conversions, this strategy to outsource lesser lucrative titles to Google may be worth the effort (Electric Book Works, 2014).
3. Guidance on where and how to sell the eBooks
Can they sell the eBooks on their own website, if so how?
In case of Parent Press Inc. selling eBooks can be very lucrative for that matter but of course there are some pros and cons alongside. Kenner in his study asserts, "We all want it — a website, a comment feed, a place for people to connect, and now, social media buttons, too — but how do we get there? Miles stand between a vision for digital infrastructure and a functioning platform." The functioning platform in this case is a fully functional website that fulfills all the current trends.
Tian and Martin (2011) in their study on market forces that can impact eBooks business make their case by asking companies to be innovative in their digital publishing approach. They assert, "At the end of the day, no matter how cutting edge the technology or how innovative the marketing campaign, unless companies have a business model that delivers a competitive product or service to consumers and results in profitability, there is no point in being in business. It is clear that the publishing industry should be working as hard as it can to develop new and innovative business models that meet the needs of readers (pg; 237)."
They point out that suppliers need to be selective in choosing which books to sell with DRM rights. This is because DRM can turn out to be pricey for an average eBook. They argue that one way to prevent this situation is not to apply DRM on these eBooks. This can actually be profitable in other ways as well, as one can sell all forms of files such as Kindle and ePub files (Tian and Martin, 2011). Another way to make a successful eBook selling website as indicated by Tian and Martin is to allow users to create their own personal accounts so returning customers can easily buy and download books from the website (Tian and Martin, 2011).
Tian and Martin (2011) found that some writers and publishers have low visibility on the web arena in comparison to the big retailers like Amazon and Apple. Parent Press can use it to its advantage by using high quality perfect marketing campaigns; filling the website with high quality content and making the e-retailers sell the famous books first (Tian and Martin, 2011). Also, some writers and publishers are unable to sell eBooks on their own. Parent Press can help them by giving them space on their own website.
What should their eBook pricing policy be?
Parent-Press Inc. should come up with a strategy for pricing which not only draws in regular buyers but also enhances the value of its eBook content. A pricing policy well aligned with the overall marketing strategy can create inroads into the digital publishing business and create new customers for Parent-Press Inc. And its writers and suppliers (Mithas et al., 2013). Studies have shown that customers will end up buying eBooks if they cost less than the traditional paperback version and if the eBook is backed up with additional high-tech features, like opening on their smart phones etc. However, Mithas et al., (2013) warns against offering eBooks at low costs and offering other free services as well. He writes,
"Digital business strategy often reflects competitive necessity as well as offering potential sources of competitive advantage. A firm may initially be disinclined to engage in a certain form of digital strategy such as offering a free online service, which can be costly. However, if other competitors are offering such a service, then following suit becomes a matter of survival (Pg: 516)."
Clearly, for Parent-pres Inc., its pricing strategy should be decided, keeping in mind the highly competitive environment, writer royalties, VATs, other legal formalities as well as the cost of the paperback version of the book. Too much discount or free services may end up hurting the business and lose out on valuable profits.
Which e-retailers should they use, what are their discounts, Terms & Conditions?
Parent Press Inc. needs to concentrate on one channel, retailer-based services whilst working on a broad channel of distribution services consisting of conversion, eBook selling and formatting services. Friedman (2012) in his review gives examples of both single as well as multiple-channel distribution services. In case of single channel distributor, he gives the example of Barnes & Noble's Nook Press, Apple iBookstore and Amazon's Kindle Direct Publishing. In case of multiple channel-based services, he gives the example of Smashwordss and BookBaby (Friedman, 2012).
The terms and conditions of a contract are basically segregated into exclusive and nonexclusive services. Friedman (2012) indicates that a publishing company with its exclusive rights can make use of their service in order to market a book while simultaneously allowing the author / publishers to sell the same eBook elsewhere. At present, there are two exclusions in digital publishing industry. The eBooks that are generated with the help of Apple's iBooks author tool (for the Apple users only) are liable to be sold if the company plans to. In case if it's sold free of cost, all the distributors can sell it freely beyond iBookstore boundaries. The next option is the Amazon Kindle Select one. Kindle Select makes these self-published eBooks for sale. In case the publishing company affiliates with the Kindle Select program then Amazon signs a three-month deal with them (eBook is made available to the Amazon Kindle readers). (Friedman, 2012).
Friedman (2012) continues that e-retailing companies have their own models of price and discount restrictions, but the main practice has been allowing the author to set his own price and deal with other issues related to it. But the e-book retailers have maintained that neither the writer nor the book publishing company can sell the book elsewhere for a lower price (from neither the retailer nor the writer's personal website). Amazon especially has very strict rules and regulations over pricing matters. It does decrease the eBook price if its rival is selling it at a discounted rate.
Can you recommend any new distribution channels?
Currently there are no new distribution channels popular enough to create higher penetration for the company.
4. Advice on updating their author contracts and royalty rates
What clauses should their contracts include?
At Parent-Press the writers must be requested to sign off a 2-3-year contract. This is necessary in case the eBooks are prepared, the book cover is designed and all arrangements are done, the writer decides to change the publisher to another company (Friedman, 2012). Parent Press needs to be aware of the fact that there are number of expenses to be endured before an eBook is published. Therefore, our opinion is the same as those of Friedman (2012) as he emphasizes that no publisher should seal a contract exceeding 3 years since the eBook market is volatile.
What royalty rate is fair?
Royalty Rates should be 40% for books priced under $2 and over $10 and they should be 60% for books priced between $2 and $10. These rates are based on current market prices and therefore in order to stay competitive, Parent Press needs to charge royalty based on current market conditions (Mithas et al., 2013). The table below illustrates the actual figures:
Royalty Rates
Cost of Books
40%
Less than $2 and more than $10
60%
Between $2 and $10
We believe these royalty rates are fair, competitive and transparent. For example, Friedman (2012) points out that that Barnes & Noble PubIt, Apple's iBookstore and Amazon Kindle are free of charge. Their earnings are generated from deducting their share from the book sales. For that to happen, the allow the author to earn between 60% – 70% of the list price (keeping the price of the book they indicate).
However, Friedman (2012) argues that Smashwords is free of cost and its services are open to every e-book retailer company apart from Amazon. Smashwords will pay 85% of the list price by its website on sales generated. It does deduct PayPal processing fees however. Hence they pay 60% of the list price on sales (deducting ten percent of their cut from the earnings after the retailer takes their cut).
Similarly, Friedman goes on that BookBaby is equipped with distribution and conversion services catering to all the major retailers. The price is $99 flat payment, adding on $19 each year onwards. One stands to gain 100% as BookBaby is commission free. Its only earning is the flat payment one makes and some other fees-based services it provides. Based on the position assumed by top firms in the industry, it is reasonable to believe that these royalty rates proposed by Parent-Press are fair, competitive and transparent.
References
Electric Book Works. (2014). Backlist conversions vs. frontlist plans. Retrieved from: http://electricbookworks.com/kb/digital-decisions-what-book-publishers-should-know-about-ebooks/product-decisions/backlist-conversions-vs.-frontlist-plans/
Friedman, J. (2012). 10 Questions to Ask Before Committing to Any E-Publishing Service. Retrieved from: http://janefriedman.com/2012/02/10/10-questions-epublishing/
Kenner, A. (2014). Designing Digital Infrastructure: Four Considerations for Scholarly Publishing Projects. Cultural Anthropology, Vol. 29(2), pp. 264 — 287.
Khaledi, H. And Reisi-Nafchi, M. (2013). Dynamic production planning model: a dynamic programming approach. Int J. Adv Manuf Technol, 67:1675 — 1681
Lipton, J.D. (2014). Copyright, Plagiarism, and Emerging: Norms in Digital Publishing. VAND. J. Ent. & Tech. L. Vol. 16:3:585.
Mithas, S et al. (2013). How A Firm's Competitive Environment And Digital Strategic Posture Influence Digital Business Strategy. MIS Quarterly Vol. 37 No. 2, pp. 511-536/.
Tian, X and Martin, B. (2011). Impacting Forces on eBook Business Models Development. Pub Res Q, 27:230 — 246.
Trivedi, P. (2011). Writing the wrong: what the E-book industry can learn from Digital Music's mistakes with DRM. Journal Of Law And Policy.
---
Are you busy and do not have time to handle your assignment? Are you scared that your paper will not make the grade? Do you have responsibilities that may hinder you from turning in your assignment on time? Are you tired and can barely handle your assignment? Are your grades inconsistent?
Whichever your reason is, it is valid! You can get professional academic help from our service at affordable rates. We have a team of professional academic writers who can handle all your assignments.
Plagiarism free papers
Timely delivery
Any deadline
Skilled, Experienced Native English Writers
Subject-relevant academic writer
Adherence to paper instructions
Ability to tackle bulk assignments
Reasonable prices
24/7 Customer Support
Get superb grades consistently
Online Academic Help With Different Subjects
Literature
Students barely have time to read. We got you! Have your literature essay or book review written without having the hassle of reading the book. You can get your literature paper custom-written for you by our literature specialists.
Finance
Do you struggle with finance? No need to torture yourself if finance is not your cup of tea. You can order your finance paper from our academic writing service and get 100% original work from competent finance experts.
Computer science
Computer science is a tough subject. Fortunately, our computer science experts are up to the match. No need to stress and have sleepless nights. Our academic writers will tackle all your computer science assignments and deliver them on time. Let us handle all your python, java, ruby, JavaScript, php , C+ assignments!
Psychology
While psychology may be an interesting subject, you may lack sufficient time to handle your assignments. Don't despair; by using our academic writing service, you can be assured of perfect grades. Moreover, your grades will be consistent.
Engineering
Engineering is quite a demanding subject. Students face a lot of pressure and barely have enough time to do what they love to do. Our academic writing service got you covered! Our engineering specialists follow the paper instructions and ensure timely delivery of the paper.
Nursing
In the nursing course, you may have difficulties with literature reviews, annotated bibliographies, critical essays, and other assignments. Our nursing assignment writers will offer you professional nursing paper help at low prices.
Sociology
Truth be told, sociology papers can be quite exhausting. Our academic writing service relieves you of fatigue, pressure, and stress. You can relax and have peace of mind as our academic writers handle your sociology assignment.
Business
We take pride in having some of the best business writers in the industry. Our business writers have a lot of experience in the field. They are reliable, and you can be assured of a high-grade paper. They are able to handle business papers of any subject, length, deadline, and difficulty!
Statistics
We boast of having some of the most experienced statistics experts in the industry. Our statistics experts have diverse skills, expertise, and knowledge to handle any kind of assignment. They have access to all kinds of software to get your assignment done.
Law
Writing a law essay may prove to be an insurmountable obstacle, especially when you need to know the peculiarities of the legislative framework. Take advantage of our top-notch law specialists and get superb grades and 100% satisfaction.
What discipline/subjects do you deal in?
We have highlighted some of the most popular subjects we handle above. Those are just a tip of the iceberg. We deal in all academic disciplines since our writers are as diverse. They have been drawn from across all disciplines, and orders are assigned to those writers believed to be the best in the field. In a nutshell, there is no task we cannot handle; all you need to do is place your order with us. As long as your instructions are clear, just trust we shall deliver irrespective of the discipline.
Are your writers competent enough to handle my paper?
Our essay writers are graduates with bachelor's, masters, Ph.D., and doctorate degrees in various subjects. The minimum requirement to be an essay writer with our essay writing service is to have a college degree. All our academic writers have a minimum of two years of academic writing. We have a stringent recruitment process to ensure that we get only the most competent essay writers in the industry. We also ensure that the writers are handsomely compensated for their value. The majority of our writers are native English speakers. As such, the fluency of language and grammar is impeccable.
What if I don't like the paper?
There is a very low likelihood that you won't like the paper.
Reasons being:
When assigning your order, we match the paper's discipline with the writer's field/specialization. Since all our writers are graduates, we match the paper's subject with the field the writer studied. For instance, if it's a nursing paper, only a nursing graduate and writer will handle it. Furthermore, all our writers have academic writing experience and top-notch research skills.
We have a quality assurance that reviews the paper before it gets to you. As such, we ensure that you get a paper that meets the required standard and will most definitely make the grade.
In the event that you don't like your paper:
The writer will revise the paper up to your pleasing. You have unlimited revisions. You simply need to highlight what specifically you don't like about the paper, and the writer will make the amendments. The paper will be revised until you are satisfied. Revisions are free of charge
We will have a different writer write the paper from scratch.
Last resort, if the above does not work, we will refund your money.
Will the professor find out I didn't write the paper myself?
Not at all. All papers are written from scratch. There is no way your tutor or instructor will realize that you did not write the paper yourself. In fact, we recommend using our assignment help services for consistent results.
What if the paper is plagiarized?
We check all papers for plagiarism before we submit them. We use powerful plagiarism checking software such as SafeAssign, LopesWrite, and Turnitin. We also upload the plagiarism report so that you can review it. We understand that plagiarism is academic suicide. We would not take the risk of submitting plagiarized work and jeopardize your academic journey. Furthermore, we do not sell or use prewritten papers, and each paper is written from scratch.
When will I get my paper?
You determine when you get the paper by setting the deadline when placing the order. All papers are delivered within the deadline. We are well aware that we operate in a time-sensitive industry. As such, we have laid out strategies to ensure that the client receives the paper on time and they never miss the deadline. We understand that papers that are submitted late have some points deducted. We do not want you to miss any points due to late submission. We work on beating deadlines by huge margins in order to ensure that you have ample time to review the paper before you submit it.
Will anyone find out that I used your services?
We have a privacy and confidentiality policy that guides our work. We NEVER share any customer information with third parties. Noone will ever know that you used our assignment help services. It's only between you and us. We are bound by our policies to protect the customer's identity and information. All your information, such as your names, phone number, email, order information, and so on, are protected. We have robust security systems that ensure that your data is protected. Hacking our systems is close to impossible, and it has never happened.
How our Assignment  Help Service Works
You fill all the paper instructions in the order form. Make sure you include all the helpful materials so that our academic writers can deliver the perfect paper. It will also help to eliminate unnecessary revisions.
2.      Pay for the order
Proceed to pay for the paper so that it can be assigned to one of our expert academic writers. The paper subject is matched with the writer's area of specialization.
3.      Track the progress
You communicate with the writer and know about the progress of the paper. The client can ask the writer for drafts of the paper. The client can upload extra material and include additional instructions from the lecturer. Receive a paper.
4.      Download the paper
The paper is sent to your email and uploaded to your personal account. You also get a plagiarism report attached to your paper.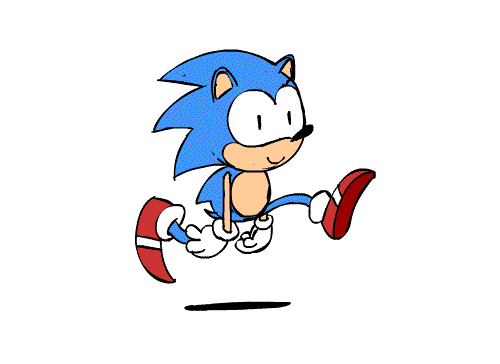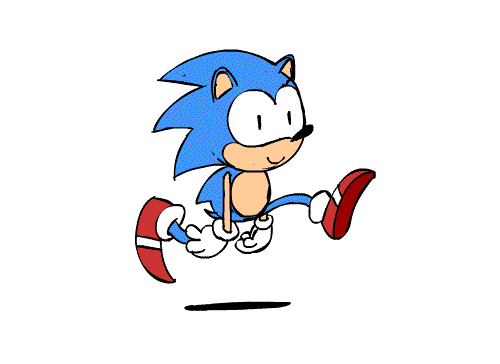 PLACE THIS ORDER OR A SIMILAR ORDER WITH US TODAY!!!
---