Business Plans
Marketing Plan and Evaluation
The marketing plan should revolve around the marketing mix. The mix encompasses the four Ps of marketing, each of which will be addressed in turn in this business plan. The four Ps are product, price, place and promotion (NetMBA, 2010). With respect to product, the coffee shop will be a premium example of a coffee shop. Australia has an exceptional coffee culture, so good that it is the envy of the world, and exported to foreign nations like Singapore, Hong Kong and the United Kingdom. The quintessential Australian coffee shop experience and the products related to that experience is what we are selling. The experience itself will be familiar to anybody who has patronized a high quality coffee shop — relaxed atmosphere, well-trained staff, good music, free Wifi and other service elements. The product will consist of high quality espresso primarily, and the drinks that go along with that. Drip coffee will also be very high quality, using beans from the best local Queensland roasters. The company is also going to supplement the menu with food items from local artisan producers, for example high end coffees, artisan ice creams and other gourmet snack products.
Some of these product elements have been described in further detail in the operations section of this business section. It is important to know, however, that the different elements all come together to deliver a premium experience. The experience is important to combatting competitors, of which there are many. There are chain coffee shops and independent shops. Among the chain shops, Starbucks features the so-called "Starbucks experience" as one of its main competitive advantages (Michelli, 2007). Our shop will also feature our experience as a major part of the service offering. The positioning will be as a differentiated producer, with an offering that is superior to the offering of our major chain competitors in particular. We will offer a product/service mix and value proposition that is on par with the offering of the best independent coffeehouses in Australia.
The price element of the marketing mix must be designed in accordance with the broader strategic mission, and in accordance with accepted pricing strategy. For premium product/service offerings, there are a number of choices of pricing strategy. These include profit maximization, profit margin, quality leadership and skimming (NetMBA, 2010, 2). The distribution plan will be outlined shortly, but the first shop will be situated in one of the most fashionable neighbourhoods in Brisbane and Gold Coast, with subsequent shops in equally desirable areas around town, with the first expansion slated for Surfer's Paradise within six months. The pricing will need to reflect the costs associated with the rents in such areas, and with the price point that the local clientele can tolerate. In these areas, the customers are more sensitive to quality than they are to price. This implies that pricing strategy can be fairly aggressive.
The implied strategy therefore is to have quality leadership as the basis of the pricing strategy. Pricing slightly above the market has two effects. The first is that it sends a signal to the market that we have the best coffee in Queensland, and that we understand Queenslanders are sophisticated enough to know the difference between our coffee and the naff stuff they serve at the chains. This pricing strategy will also provide the company with a healthy contribution margin that is required to meet the high fixed costs associated with the cost of real estate in the most prestigious districts in the state.
With respect to place, the key to any coffeeshop is a good location. We bring the coffee to the customer, but the customer has to be able to access it readily. The most important factor is to situate the shop(s) in the location(s) where the target market already lives. This means choosing good locations with high traffic in locations that are halfway fashionable and have above average incomes. These criteria are crucial, and if the location is at a reasonable price all the better. It is important that such locations have some character, as charmless buildings make the task of creating an exciting yet relaxing environment all the more difficult. Boxy, boring locations are for American chains, not our shop.
The initial distribution will be one shop, but the objective of the firm is to have multiple shops opening in the first couple of years, perhaps one every six months, depending on the cash flow. The ultimate objective is to create a chain that can extend beyond Queensland and into other parts of Australia. The chain's optimal potential probably lies at around twenty or thirty units, so as to maintain a certain degree of exclusivity, before international markets are considered. In keeping with the shop's image, there are going to be certain locations that are absolutely taboo, such as shopping malls and generally anything in the suburbs.
The promotion plan will focus largely on understated promotion and social media initially, for a couple of reasons. The first is that as a startup, we do not have that much money to put into promotion. The company is only going to have a few hundred dollars for promotion initially, so much of this needs to be focused. Social media will build up some word of mouth promotion of the shop, and certainly once it opens and people taste the coffee we expect word of mouth to spread quickly, with a gentle push from our marketing department.
The other reason we want to push social media and public relations as our primary means of promotion is, ironically, that it promotes an air of exclusivity. We are not going to be too exclusive — we are more interested in converting all people of good taste to our coffee regardless of their income, but we do want people to understand that we are clearly differentiated from the Gloria Jeans of the world. Our coffee costs more because it is better, and the experience in the store is also superior. Thus, no mass market advertising because that is something the big chains and their ilk do, while smaller shops like ours focus on the types of promotions that our customers expect from small shops.
There will also be a concerted public relations campaign. We will basically bribe as many local media types and the food/coffee bloggers for free publicity (bribed with coffee, we mean). By gaining write-ups in all the important news outlets and influential local blogs, the brand name can be better established, quickly, and at low cost among the cognoscenti of the Brisbane and Gold Coast culinary scenes, and just civilized people in general.
The marketing plan will need measures (Murphy, 2012). Obviously, sales is a good measure because we are starting at zero so the ability of the shop to meet benchmarks is important. The shop will have its benchmarks set on the achievements from past shops that our staff worked earlier in their careers. Another good measure of the success of the marketing efforts lies with the brand's exposure. It always helps, when starting a chain, if potential customers outside of the shop's immediate vicinity have heard of the place. Also, we want people who have heard of the shop to have positive impressions of it, so these two elements will be tested using surveys of both customers and the general public.
Competitor Analysis and Strategy
There are a number of competitors for our coffee shop. The independent shops that will be the unfortunate victims of our arrival to their neighbourhoods are not known until the location is selected, but there are chain shops everywhere against whom we shall compete. The first of these is Starbucks. The Seattle-based chain has built a global empire, but has generally struggled to capture the hearts, minds and wallets of Australians, having once closed a lot of its stores in the country (No author, 2010).
Starbucks entered the Australian market and assumed that it could import its idea of coffee culture to Australia, not realizing that we have our own long-established cafe culture. It basically entered the market without doing its homework (Ibid). The company had no idea that it was basically attempting to flog an inferior public on the Australian public at premium prices. Suffice to say, this strategy failed and the company all but exited the market. It has, however, begun to open more stores again, having gained a somewhat better understanding of the needs and desires of the Australian coffee market, or at least some funding from head office (Speedy, 2010).
That said, Starbucks has not improved the quality of its offering much; it sells the same silliness here as it does in the U.S., or China or Abu Dhabi. The result is that Starbucks is still utilizing a differentiated strategy where is probably is not warranted. Misgivings about the company's ability to compete in Australia aside, Starbucks could be a formidable competitor if it figures out the market. The company has deep pockets, as its attempts to stay alive in Australia illustrate, and this alone makes it a challenger to building an empire of coffee shops.
Gloria Jeans is another player from the U.S., but the Australian shops are franchised locally. This operator also has the rights to Gloria Jeans around Asia, where the chain is also stronger. Gloria Jeans is one of the most successful franchises in Australia, and has expanded to over 650 stores in 30 countries (AIEX, 2012). Arguably, this company is more of a threat than Starbucks, if only because it has figure out how to appeal to Australians, with a more mass market offering than Starbucks came to the market with.
Gloria Jeans has more locations in Australia and a fairly strong brand as well. It does not compete in the premium segment of the market, but can certainly draw in customers who are unsure of our value proposition. This makes them more of a competitor that one might think — we need to justify the premium that we expect to charge over a company like Gloria Jean in order to win business away from such chains.
Both of the major chain competitors are a challenge, albeit for different reasons. Both are well-capitalized, and have deep pockets. Should either of these companies choose to, they can wage a price war against us, or set up shop in a high-rent space next to us and crowd us out. In addition, many consumers who are not coffee aficionados are going to see these chains as viable substitutes for our coffee, whether we like that or not.
The key to competing against these companies is that we need to differentiate our product and service offerings from the chains in particular. Some independent coffee shops succeed without being much better than the chains, but that is not something that we want to attempt — we want to not only be better but we want to be able to communicate that to consumers. The competitive strategy therefore will focus strongly on differentiation as a means of building our market share and improving the strength of our brand.
According to Michael Porter's understanding, the company will follow a differentiated niche strategy. This means that initially, the company will not only seek to differentiate from the competition but will seek to pursue a limited target market. Over time as the company expands, it is expected that the target market will gradually shift to something more mainstream, but still differentiated from the mass market players like Gloria Jeans. This approach should allow us to have a premium reputation, premium prices, a great product and still have a high degree of exclusivity compared to our competitors.
Contingencies and Risk
There are a number of risks inherent in our strategy. One of the broad categories of risks relates to our ability to acquire factor inputs at an appropriate cost level. We need, among other things, skilled baristas, great beans and good equipment. All of these things are required in order to deliver premium products and services. Labor costs are relatively low as there are many baristas in Australia who can pull a serious shot, but should there be a scarcity of good baristas, we will need to pay a premium to attract and retain good talent. The market for beans is global, meaning that we are competing with shops all around the world — in the U.S.A., Canada, Scandinavia and the UK — for the best beans from the best farms. As a result, the price for top coffee is increasing. There is also the risk associated with climate change, and how that is affecting global coffee supplies — and especially global coffee prices (Goldenberg, 2011). Equipment is probably least risky of key inputs.
The use of contracts will be critical to ensuring that the supply of coffee in particular does not dry up. The best farms with whom we will deal must be signed to long-term contracts that protect our supply and their ability to make money. Such an approach would give us a competitive advantage over competitors who would not be able to access such coffee. However, it would also force us to pass along increases to our customers, meaning we would have to create the ability to charge premium prices for those coffees. Labour is a more difficult contingency, and we will need to monitor the market for baristas, as well as developing a strong training program that will allow us to hire people with no experience and have them making the good stuff in a timely manner.
There are also financial risks associated with this strategy. The first type of financial risk relates to the use of debt financing. The shop will not be able to fund its early operations, nor its expansion, strictly through equity financing. However, gearing is risky, and the more leverage a firm has the riskier it is, because the more cash flow is dedicated to debt service. The way to mitigate this risk is to only borrow to finance expansion, on the theory that the expansion will pay for the borrowing. In addition, having an optimal capital structure is also important, because that will ensure that we as a company do not take on too much debt.
The other major financial risk is that because coffee beans are traded on global markets, they are priced in U.S. dollars. This creates foreign exchange rate risk (Investopedia, 2012). The company is going to be too small to engage in any serious hedging activities, so the only real option to mitigate the effects of adverse currency movements is to be able to pass along such increased costs to our customers, or alternately to eat the added costs without compromising the business.
A last category of risk relates to legal risk. Any company in food service must ensure that quality and safety standards are met. Even though our menu is going to be simple, we still need to pass all inspections and adhere to all criteria with respect to food safety, as losing our food license would devastate the business. The most important thing to address this risk is that the shop must have only well-trained staff. There needs to be a comprehensive in-house training program that ensures no food violations are committed, thereby eliminating any negative damage arising from this type of risk.
Works Cited:
AIEX. (2012). Gloria Jean's coffees exporting to the world. Export Council of Australia. Retrieved May 16, 2012 from http://www.aiex.com.au/business-services-1/gloria-jeans-coffees-exporting-to-the-world
Goldenberg, S. (2011). Starbucks concerned world coffee supply is threatened by climate change. The Guardian. Retrieved May 16, 2012 from http://www.guardian.co.uk/business/2011/oct/13/starbucks-coffee-climate-change-threat?newsfeed=true
Investopedia. (2012). Foreign exchange risk. Investopedia. Retrieved May 16, 2012 from http://www.investopedia.com/terms/f/foreignexchangerisk.asp
Michelli, J. (2007). The Starbucks experience. Starbucks Experience.net. Retrieved May 16, 2012 from http://www.starbucksexperience.net/audio.html
Murphy, D. (2012). A simple marketing review. Masterful Marketing. Retrieved May 16, 2012 from http://www.netmba.com/marketing/pricing/
NetMBA. (2010). The marketing mix. NetMBA. Retrieved May 16, 2012 from http://www.netmba.com/marketing/mix/
NetMBA. (2010, 2). Pricing strategy. NetMBA. Retrieved May 16, 2012 from http://www.netmba.com/marketing/pricing/
No author. (2010). Marketing lessons: Whatever happened to Starbucks? Knowledge @ Australian School of Business. Retrieved May 16, 2012 fromhttp://knowledge.asb.unsw.edu.au/article.cfm?articleid=1192
QuickMBA. (2010). Porter's generic strategies. QuickMBA. Retrieved May 16, 2012 from http://www.quickmba.com/strategy/competitive-advantage/
Speedy, B. (2010). U.S. parent company keeping Starbucks Australia alive. The Australian. Retrieved May 16, 2012 from http://www.theaustralian.com.au/business/us-parent-company-keeping-starbucks-australia-alive/story-e6frg8zx-1225831544786
---
Are you busy and do not have time to handle your assignment? Are you scared that your paper will not make the grade? Do you have responsibilities that may hinder you from turning in your assignment on time? Are you tired and can barely handle your assignment? Are your grades inconsistent?
Whichever your reason is, it is valid! You can get professional academic help from our service at affordable rates. We have a team of professional academic writers who can handle all your assignments.
Plagiarism free papers
Timely delivery
Any deadline
Skilled, Experienced Native English Writers
Subject-relevant academic writer
Adherence to paper instructions
Ability to tackle bulk assignments
Reasonable prices
24/7 Customer Support
Get superb grades consistently
Online Academic Help With Different Subjects
Literature
Students barely have time to read. We got you! Have your literature essay or book review written without having the hassle of reading the book. You can get your literature paper custom-written for you by our literature specialists.
Finance
Do you struggle with finance? No need to torture yourself if finance is not your cup of tea. You can order your finance paper from our academic writing service and get 100% original work from competent finance experts.
Computer science
Computer science is a tough subject. Fortunately, our computer science experts are up to the match. No need to stress and have sleepless nights. Our academic writers will tackle all your computer science assignments and deliver them on time. Let us handle all your python, java, ruby, JavaScript, php , C+ assignments!
Psychology
While psychology may be an interesting subject, you may lack sufficient time to handle your assignments. Don't despair; by using our academic writing service, you can be assured of perfect grades. Moreover, your grades will be consistent.
Engineering
Engineering is quite a demanding subject. Students face a lot of pressure and barely have enough time to do what they love to do. Our academic writing service got you covered! Our engineering specialists follow the paper instructions and ensure timely delivery of the paper.
Nursing
In the nursing course, you may have difficulties with literature reviews, annotated bibliographies, critical essays, and other assignments. Our nursing assignment writers will offer you professional nursing paper help at low prices.
Sociology
Truth be told, sociology papers can be quite exhausting. Our academic writing service relieves you of fatigue, pressure, and stress. You can relax and have peace of mind as our academic writers handle your sociology assignment.
Business
We take pride in having some of the best business writers in the industry. Our business writers have a lot of experience in the field. They are reliable, and you can be assured of a high-grade paper. They are able to handle business papers of any subject, length, deadline, and difficulty!
Statistics
We boast of having some of the most experienced statistics experts in the industry. Our statistics experts have diverse skills, expertise, and knowledge to handle any kind of assignment. They have access to all kinds of software to get your assignment done.
Law
Writing a law essay may prove to be an insurmountable obstacle, especially when you need to know the peculiarities of the legislative framework. Take advantage of our top-notch law specialists and get superb grades and 100% satisfaction.
What discipline/subjects do you deal in?
We have highlighted some of the most popular subjects we handle above. Those are just a tip of the iceberg. We deal in all academic disciplines since our writers are as diverse. They have been drawn from across all disciplines, and orders are assigned to those writers believed to be the best in the field. In a nutshell, there is no task we cannot handle; all you need to do is place your order with us. As long as your instructions are clear, just trust we shall deliver irrespective of the discipline.
Are your writers competent enough to handle my paper?
Our essay writers are graduates with bachelor's, masters, Ph.D., and doctorate degrees in various subjects. The minimum requirement to be an essay writer with our essay writing service is to have a college degree. All our academic writers have a minimum of two years of academic writing. We have a stringent recruitment process to ensure that we get only the most competent essay writers in the industry. We also ensure that the writers are handsomely compensated for their value. The majority of our writers are native English speakers. As such, the fluency of language and grammar is impeccable.
What if I don't like the paper?
There is a very low likelihood that you won't like the paper.
Reasons being:
When assigning your order, we match the paper's discipline with the writer's field/specialization. Since all our writers are graduates, we match the paper's subject with the field the writer studied. For instance, if it's a nursing paper, only a nursing graduate and writer will handle it. Furthermore, all our writers have academic writing experience and top-notch research skills.
We have a quality assurance that reviews the paper before it gets to you. As such, we ensure that you get a paper that meets the required standard and will most definitely make the grade.
In the event that you don't like your paper:
The writer will revise the paper up to your pleasing. You have unlimited revisions. You simply need to highlight what specifically you don't like about the paper, and the writer will make the amendments. The paper will be revised until you are satisfied. Revisions are free of charge
We will have a different writer write the paper from scratch.
Last resort, if the above does not work, we will refund your money.
Will the professor find out I didn't write the paper myself?
Not at all. All papers are written from scratch. There is no way your tutor or instructor will realize that you did not write the paper yourself. In fact, we recommend using our assignment help services for consistent results.
What if the paper is plagiarized?
We check all papers for plagiarism before we submit them. We use powerful plagiarism checking software such as SafeAssign, LopesWrite, and Turnitin. We also upload the plagiarism report so that you can review it. We understand that plagiarism is academic suicide. We would not take the risk of submitting plagiarized work and jeopardize your academic journey. Furthermore, we do not sell or use prewritten papers, and each paper is written from scratch.
When will I get my paper?
You determine when you get the paper by setting the deadline when placing the order. All papers are delivered within the deadline. We are well aware that we operate in a time-sensitive industry. As such, we have laid out strategies to ensure that the client receives the paper on time and they never miss the deadline. We understand that papers that are submitted late have some points deducted. We do not want you to miss any points due to late submission. We work on beating deadlines by huge margins in order to ensure that you have ample time to review the paper before you submit it.
Will anyone find out that I used your services?
We have a privacy and confidentiality policy that guides our work. We NEVER share any customer information with third parties. Noone will ever know that you used our assignment help services. It's only between you and us. We are bound by our policies to protect the customer's identity and information. All your information, such as your names, phone number, email, order information, and so on, are protected. We have robust security systems that ensure that your data is protected. Hacking our systems is close to impossible, and it has never happened.
How our Assignment  Help Service Works
You fill all the paper instructions in the order form. Make sure you include all the helpful materials so that our academic writers can deliver the perfect paper. It will also help to eliminate unnecessary revisions.
2.      Pay for the order
Proceed to pay for the paper so that it can be assigned to one of our expert academic writers. The paper subject is matched with the writer's area of specialization.
3.      Track the progress
You communicate with the writer and know about the progress of the paper. The client can ask the writer for drafts of the paper. The client can upload extra material and include additional instructions from the lecturer. Receive a paper.
4.      Download the paper
The paper is sent to your email and uploaded to your personal account. You also get a plagiarism report attached to your paper.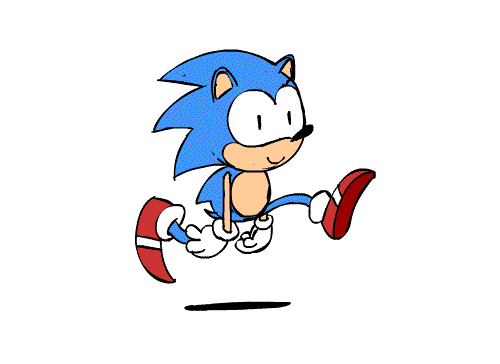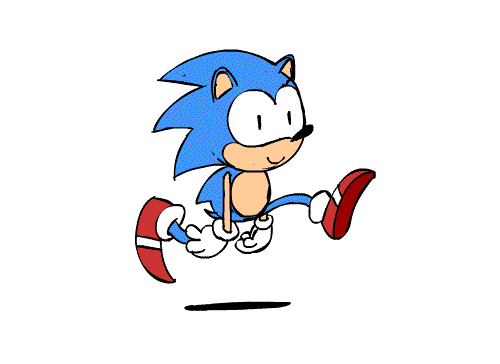 PLACE THIS ORDER OR A SIMILAR ORDER WITH US TODAY!!!
---