Managing Long-Term Health Care Needs
The management of patients with type I diabetes presents a number of challenges to health care professionals. Of all the various chronic conditions, complicated diabetes is particularly challenging. In order for diabetics to achieve the medical goals suggested by current guidelines diabetic patients are required to self-monitor their blood glucose, take frequent insulin injections, properly administer their various medications, attend to their diet, pay particular attention to their foot and dental care, maintain a proper diet, and make sure they get proper exercise. It is a daunting task and it is one that few diabetics are able to manage on their own. Most diabetic patients require frequent and consistent monitoring. The intent of this care plan is to provide an outline of what needs to be addressed in such monitoring.
The patient who is the focus of this treatment plan, Mrs. Lee, possesses a number of the typical problems suffered by elderly type I diabetics. The goal of this treatment plan will be to address these problems in the most efficient and least invasive manner possible. Mrs. Lee is an active professional which offers some benefit in the treatment of her disease but such fact also acerbates the need for any treatment options to be conducive to her lifestyle. The goal of this treatment plan will be to take a multi-disciplinary approach to Mrs. Lee's treatment so that all her needs will be addressed and her various problems placed under control.
Mrs. Lee is a life-long type I diabetic who has been on insulin treatment for a considerable number of years. At the time of her last annual review she was 70 years old but still actively employed in the operation of her own transportation company. She only works three days a week but she works an eleven hour shift and must drive 45 minutes each way in order to reach her office. Her home is not particularly diabetic friendly in that it is a three story structure. Fortunately, she does have the advantage of having live-in housekeeper.
The results of her annual review reveal some specific medical concerns. First, there is the issue of her blood pressure. Her blood pressure was tested at 160/90 which is approaching the dangerous range (IK Prospective Diabetes Study Group, 1998). Although she has been taking Enalapril to control her blood pressure, her tested pressure is a major concern and it must be addressed. An investigation into her diet, exercise regimen, and stress factors should be initiated. Her blood pressure reading makes her a candidate for the development of cardiovascular disease and it is imperative that this matter be addressed immediately. A comprehensive review of her medication needs may be necessary.
Complicating the matter of Mrs. Lee's blood pressure is the fact that her pulse rate (90 bpm) is also in the danger zone. Although her age dictates that a higher pulse rate is acceptable, her rate does not qualify as an acceptable rate. The fact that she is a life-long, insulin dependent diabetic makes the fact that she has an elevated pulse rate a significant concern. Additional testing is likely warranted under the circumstances to insure that Mrs. Lee is not in any immediate danger of suffering a stroke or other vascular. The fact that Mrs. Lee has been previously prescribed Simvastatin indicates that her physician had concerns regarding her cholesterol and her high pulse rate may indicate that the present drug treatment is inadequate and that her situation should be reviewed.
Finally, Mrs. Lee's HbA1c results are also an issue of concern. HbA1c is a lab test that measures the average amount of sugar in a patient's blood over a period of 3 months. It is believed by many medical experts to be the best evaluation of how well a patient's diabetes is being controlled (Heisler, 2005). As a normal HbA1c is concerned to be a reading of 6% or less, Mrs. Lee's result of 9% is highly elevated and indicates that her diabetes needs to be addressed.
One positive result from Mrs. Lee annual review is your weight. Her measured weight of 60 kg. is a slightly outside the optimal range but it is manageable. Theoretically, her optimal weight would be near 54 kg. But this is a part of her treatment plan that can be addressed without significant intervention from other health care professionals. Weight control is extremely important for diabetics and Mrs. Lee should be counseled regarding this aspect of her treatment plan (Resnick, 2000). As her present weight is only marginally above her optimal weight, a program that addresses her diet and suggests adjustments would be advisable. Additionally, an exercise program appropriate for her age should be included as well.
The most immediate concern that arises from Mrs. Lee annual review is her ulcerated foot. Diabetic foot problems are the most common cause of hospitalization among diabetic patients and must be addressed aggressively in order to avoid the development of more serious conditions (Jeffcoate, 2004). A complete neurological and vascular examination of the foot should be performed as quickly as possible (Lipsky, 1997).
A collateral, and possibly related concern, is the presence of swelling and oedema in Mrs. Lee's ankles. Swelling of this nature is often a sign of a more serious problem and, therefore, it should not ignored and treated immediately. Swelling may be an indication that Mrs. Lee is experiencing problems with her kidneys or is in danger of suffering heart failure (R.D.S.Watson, 2000). Although the swelling may be due to non-life threatening conditions, it best to err on the side of caution and follow up with differential testing that can eliminate the possible causes.
Similarly, the fact that Mrs. Lee is complaining about experiencing blurred vision should also raise concerns. The fact that Mrs. Lee has a long history of diabetes and is experiencing blurred vision may be indicative of bleeding in the back of the eye or some other ophthalmological problem (Sinclair, 2000). This is a condition that should be addressed immediately.
The immediate goal in regard to Mrs. Lee is to address each of her immediate problems without resorting to hospitalization. Each of the conditions that raise concern as a result of Mrs. Lee's examination and testing can be treated effectively on an out-patient basis if they are addressed promptly but, at the same time, if they are neglected hospitalization may be the only viable solution (Caminal, 2004). Providing treatment in an outpatient setting allows treatment to be received by the patient in a timely manner which serves to prevent further deterioration of their health. Outpatient treatment also cost less for everyone and frees up the availability of beds, staff, and other resources for those who really need them. Additionally, keeping Mrs. Lee out of the hospital allows her to continue her live her life in the manner that she is accustomed which should serve to keep her more comfortable.
Before reviewing Mrs. Lee's medical needs some discussion is necessary regarding her work schedule and commute and her living arrangements. It is likely that nothing can be done relative to any of these concerns but in order to fully treat Mrs. Lee's various medical conditions some preventative measures should be examined in order to possibly alleviate her continued deterioration.
The fact that Mrs. Lee has to travel 45 minutes each way in order to get to work is a significant problem. While Mrs. Lee is driving she is unable to move her legs in a way that promotes circulation and maintaining proper circulation is a concern with diabetics especially one who has been insulin dependent for nearly sixty years. As there is little likelihood that this situation can be alleviated, some patient education would be appropriate and as part of this education Mrs. Lee should be encouraged to use support stockings or hosiery whenever she makes the commute to work. The use of compression stockings will assist in increasing blood flow, improve venous valve function, and reduce coagulation. Taking this simple action will serve to prevent Mrs. Lee from developing serious problems in her legs. She may not even beware of this preventive measure and it is the responsibility of her health care professionals to keep you advised of potential risks.
The fact that she is still working and working long shifts may also be contributing to her apparent deteriorating health. Work often contributes to one's stress level and stress can serve to acerbate health problems related to diabetes. Although there is nothing in her medical history to indicate that work related stress is present in her life, the subject should be broached in order to eliminate it as a possible cause for her medical conditions.
The proper professional approach for addressing the above issues is a referral to a social worker who is trained to handle problems related to diabetes. Such individual would be best able to discuss with Mrs. Lee the pragmatic aspects of her life and suggest some viable alternatives.
The decision to get a social worker involved in the treatment of Mrs. Lee is only the first step in the process of building a team that is able to cover all aspects of Mrs. Lee's care. The team approach involving a social worker, nurse, physician, pharmacist, and physical therapist affords Mrs. Lee a full range of professionals attending to her various needs.
Although Mrs. Lee has a number of problems that need to be addressed the one problem that must be addressed immediately is her elevated blood pressure. Hypertension is an important risk factor for the development and worsening of many complications of diabetes and an elevated blood pressure is like walking around with a detonated bomb. Within moments, and with little warning, a diabetic patient can suffer a stroke or heart attack as a result of an elevated blood pressure. Well over fifty percent of diabetics suffer from hypertension and proper treatment of hypertension can minimize most of the tangential problems such as kidney and heart disease that occur in diabetic patients (Epstein, 1997). As any blood pressure reading above 130/80 is a cause for concern, the fact that Mrs. Lee's blood pressure reading is 160/90 is strong evidence that her condition is out of control and that action must be taken to decrease her blood pressure. The medications that Mrs. Lee is presently taking are appropriate choices but there is a strong possibility that her medications may need adjusting or that some alternative medications may have to be considered. From a nursing point-of-view, adjustments in medication are the responsibility of Mrs. Lee's treating physician but other health care professionals should be aware of this potential problem.
Hyperglycemia (high blood sugar) has been identified as a major factor in the development of problems related to diabetes. In the past several years a new testing method has emerged that has proven to be good barometer for determining how well an individual diabetic patient is responding to treatment. The test, known as HbA1c, measures glucose levels over a period of a three-month period affording the diagnostician with a clearer idea of the patient's condition (Deichmann, 1999). The fact that Mrs. Lee's HbA1c level was so elevated might indicate a need for more frequent testing. It should be the goal of Mrs. Lee's treatment team that every effort is made to decrease her HbA1c scores to a more stable state. A 9% reading is not acceptable and is a strong indication that Mrs. Lee's present treatment program is inadequate.
Even if all of Mrs. Lee's other health indicators were in the normal range, the fact that she presents herself with an open and ulcerated foot is indicative of problems throughout her systems. Off all the problems that Mrs. Lee has her ulcerated foot is the one most likely to cause her to be hospitalized. As such, it is imperative that Mrs. Lee's foot be treated in accordance with strict protocol (Kruse, 2006). This protocol would include debridement which would mean the removal of necrotic tissue and foreign bodies down to the presence of viable tissue. Performing this action will decrease the risk of infection and the chance that more aggressive methods will have to be used in the future. Providing Mrs. Lee with some form of offloading is also important. Whether through the use of a wheelchair or crutches, relieving some of the pressure on the foot will enhance the possibility that the foot will heal properly. Finally, every effort must be made to avoid an infection developing in the area. The use of the antibiotic Ciproflexecin is appropriate but the foot must be carefully monitored. If the foot fails to respond a stronger antibiotic should be prescribed.
Assuming that Mrs. Lee's foot responds to treatment, a comprehensive program that advises her how to care for her foot in the future should be initiated (Ward, 1999). This program should provide her with information regarding proper footwear and nail care including possible visits to a podiatrist. She must be advised to carefully examine her feet for any sign of active lesions or any other deformities such as callus, skin cracks, or discoloration. Damage to the periphery nerves can occur rapidly in diabetic patients and early intervention can minimize the potential for a serious condition developing (Calle-Pascual, 2002).
Examining each of Mrs. Lee's problems in isolation makes the process seem simplistic but, in reality, the treatment program is far more complex and that is why a team approach is advisable. As a disease, diabetes is difficult to treat because in order to treat it properly it is necessary to change many of the basic behaviors of the patient. Many diabetic patients live a sedentary lifestyle, maintain poor dietary habits, and suffer from obesity. Changing these behaviors is extremely difficult but crucial to any major success in treatment. What generally occurs is that health care providers find themselves putting out one fire just in time to address a new one. Mrs. Lee's situation is typical of the problems faced by health care professionals. She exhibits a broad range of problems which makes it difficult to determine where to begin in providing her treatment.
Treating diabetes is also difficult because proper treatment requires active participation by the diabetic patient. Much of the information that health care professionals must rely upon is generated through the efforts of the patient. It is the patient that must perform the tests necessary to monitor glucose levels. It is the patient that must maintain his or her diet and it is the patient that must participate in an exercise program. The result, more often than not, is that treatment plans are based on information that is inaccurate. That is the beauty of the HbA1c test. It allows the health care professional to have a long-range, objective evaluation as to whether or not a treatment program is accomplishing its goals. Its results are not based on self-reporting by the patient.
Designing a treatment plan for Mrs. Lee demands that it be done based on the team approach. The evidence is overwhelming that intensive diabetic management involving careful follow-up with the patient and intense support is the most successful form of treatment for type I diabetic patients. This form of treatment is beyond the ability of sole practitioners or any one individual to maintain. Intensive diabetes management requires a core group of skilled professionals with diverse roles, skills, and functions. Membership on this management team should include physicians, nurses, dietitians, and behavioral scientists. In essence, the team should reflect the basic requirements of diabetes treatment: nutrition, medication, self-monitoring, and self-management. The team should be able to address the regular and recurring needs of most diabetic patients.
For the team approach to succeed the care must be patient centered and goal oriented. Each aspect of the treatment program should be afforded equal importance and specific goals should be established. Key elements of the program should be shared leadership between the members, shared respect between team members, and a collaborative, rather than a consultative, relationship between team members.
In the traditional diabetic treatment program the roles of each participant are defined by the physician. In the team approach there is a shift toward shared leadership which theoretically promotes mutual problem-solving and open communication between all team members. In practice, most teams will still find that a physician is identified as team leader but such physician will find his or her role greatly diminished. The physician is no longer the all-knowing, all-powerful demi-god, but rather, an enlightened coordinator of services relying upon the education and skills of other team members. The team approach increases the responsibilities of nurses. Although physicians will remain responsible for the overall medical management of patients and the primary providers of acute care, nurses will become responsible for the day-to-day management of the diabetes regimen.
For too long, nurses, dietitians, podiatrists, social workers and other health care professionals have been omitted from the decision making process in regard to the treatment of diabetic patients (Vinicor, 1995). Patients were forced to rely on the expertise of their primary care physician and the limited time that such individual had to spend on the patient's case. The result was that the full breadth of the patient's medical care may have been overlooked. A change to a team approach will allow nurses and other team members to enjoy more authority in the treatment of the diabetic patient. Responsibilities of team members may include providing diabetes education, assisting in the choice of insulin regimen and adjusting insulin dosages, and helping patients through the plethora of other problems that diabetes brings. In the process, the patient is provided with improved access to those on his treatment plan and his specific problems are afforded greater attention.
In the specific case of Mrs. Lee the advantages that a team approach can provide her should be obvious. She presented herself for her annual review with a number of serious problems. If a team approach had been initiated for Mrs. Lee prior to her annual review it is possible that some of her problems would have already been addressed. Ongoing treatment of diabetes through the team approach should result in fewer long-term diabetic complications.
Mrs. Lee's case presents the classic reason for why intervention by team of health care professionals is necessary in order to aggressively treat diabetes. Reliance upon one physician to address the various aspects of diabetes is no longer a viable option. With diabetes approaching epidemic levels, a new approach in treatment is necessary to meet the increased demand. The team approach is one possible solution.
References
Calle-Pascual, A.L. (2002). A preventive foot care programme for people with diabetes with different stages of neuropathy. Diabetes Research and Clinical Practice, 111-117.
Caminal, J. And Barbara Starfield, et. al.(2004). The role of primary care in preventing ambulatory care sensitive conditions. European Journal of Public Health, 246-251.
Deichmann, R.E. (1999). Improvements in Diabetic Care as Measured by HbA1c After a Physician Education Project. Diabetes Care, 1612-1616.
Epstein, M. (1997). Diabetes and hypertension: the bad companions. Journal of Hypertension, 55-62.
Heisler, M and John D. Piette, et.al. (2005). The Relationship Between Knowledge of Recent HbA1c Values and Diabetes Care Understanding and Self-Management. Diabetes Care, 816-822.
IK Prospective Diabetes Study Group. (1998). Tight blood pressure control and risk of macrovascular and microvascular complications in type 2 diabetes. British Medical Journal, 703-713.
Jeffcoate, W.J. (2004). Controversies in Diagnosing and Managing Osteomyelits of the Foot in Diabetes. Clinical Infectious Diseases, 5115-5122.
Kruse, I. (2006). Evaluation and Treatment of Diabetic Foot Ulcers. Clinical Diabetes, 91-93.
Lipsky, B.A. (1997). Osteomyelitis of the Foot in Diabetic Patients. Clinical Infectious Diseases, 1318-1326.
Resnick, H.E. And Paola Valsaniab, et. al.(2000). Relation of weight gain and weight loss on subsequent diabetes risk in overweight adults. Journal of Epidemiology & Community Health, 596-602.
Sinclair, A. (2000). Older adults, diabetes melllitus and visual acuity: a community-based case-control study. Age and Ageing, 335-339.
Ward, A. (1999). Foot Education Improves Knowledge and Satisfaction Among Patients at High Risk for Diabetic Foot Ulcer. The Diabetes Educator, 560-567.
Watson, R.D.S. And C.R.Gibbs. (2000). ABC of heart failure: Clinical features and compllications. BMJ, 320-336.
Wong, T.Y. And Scott E. Mossa, et.al. (2001). British Journal of Ophthalmology, 925-927.
Vinicor, F. (1995). Interdisciplinary and intersectoral approach: a challenge for integrated care. Patient Education Counsel, 267-272.
Diabetes Type I
---
Are you busy and do not have time to handle your assignment? Are you scared that your paper will not make the grade? Do you have responsibilities that may hinder you from turning in your assignment on time? Are you tired and can barely handle your assignment? Are your grades inconsistent?
Whichever your reason is, it is valid! You can get professional academic help from our service at affordable rates. We have a team of professional academic writers who can handle all your assignments.
Plagiarism free papers
Timely delivery
Any deadline
Skilled, Experienced Native English Writers
Subject-relevant academic writer
Adherence to paper instructions
Ability to tackle bulk assignments
Reasonable prices
24/7 Customer Support
Get superb grades consistently
Online Academic Help With Different Subjects
Literature
Students barely have time to read. We got you! Have your literature essay or book review written without having the hassle of reading the book. You can get your literature paper custom-written for you by our literature specialists.
Finance
Do you struggle with finance? No need to torture yourself if finance is not your cup of tea. You can order your finance paper from our academic writing service and get 100% original work from competent finance experts.
Computer science
Computer science is a tough subject. Fortunately, our computer science experts are up to the match. No need to stress and have sleepless nights. Our academic writers will tackle all your computer science assignments and deliver them on time. Let us handle all your python, java, ruby, JavaScript, php , C+ assignments!
Psychology
While psychology may be an interesting subject, you may lack sufficient time to handle your assignments. Don't despair; by using our academic writing service, you can be assured of perfect grades. Moreover, your grades will be consistent.
Engineering
Engineering is quite a demanding subject. Students face a lot of pressure and barely have enough time to do what they love to do. Our academic writing service got you covered! Our engineering specialists follow the paper instructions and ensure timely delivery of the paper.
Nursing
In the nursing course, you may have difficulties with literature reviews, annotated bibliographies, critical essays, and other assignments. Our nursing assignment writers will offer you professional nursing paper help at low prices.
Sociology
Truth be told, sociology papers can be quite exhausting. Our academic writing service relieves you of fatigue, pressure, and stress. You can relax and have peace of mind as our academic writers handle your sociology assignment.
Business
We take pride in having some of the best business writers in the industry. Our business writers have a lot of experience in the field. They are reliable, and you can be assured of a high-grade paper. They are able to handle business papers of any subject, length, deadline, and difficulty!
Statistics
We boast of having some of the most experienced statistics experts in the industry. Our statistics experts have diverse skills, expertise, and knowledge to handle any kind of assignment. They have access to all kinds of software to get your assignment done.
Law
Writing a law essay may prove to be an insurmountable obstacle, especially when you need to know the peculiarities of the legislative framework. Take advantage of our top-notch law specialists and get superb grades and 100% satisfaction.
What discipline/subjects do you deal in?
We have highlighted some of the most popular subjects we handle above. Those are just a tip of the iceberg. We deal in all academic disciplines since our writers are as diverse. They have been drawn from across all disciplines, and orders are assigned to those writers believed to be the best in the field. In a nutshell, there is no task we cannot handle; all you need to do is place your order with us. As long as your instructions are clear, just trust we shall deliver irrespective of the discipline.
Are your writers competent enough to handle my paper?
Our essay writers are graduates with bachelor's, masters, Ph.D., and doctorate degrees in various subjects. The minimum requirement to be an essay writer with our essay writing service is to have a college degree. All our academic writers have a minimum of two years of academic writing. We have a stringent recruitment process to ensure that we get only the most competent essay writers in the industry. We also ensure that the writers are handsomely compensated for their value. The majority of our writers are native English speakers. As such, the fluency of language and grammar is impeccable.
What if I don't like the paper?
There is a very low likelihood that you won't like the paper.
Reasons being:
When assigning your order, we match the paper's discipline with the writer's field/specialization. Since all our writers are graduates, we match the paper's subject with the field the writer studied. For instance, if it's a nursing paper, only a nursing graduate and writer will handle it. Furthermore, all our writers have academic writing experience and top-notch research skills.
We have a quality assurance that reviews the paper before it gets to you. As such, we ensure that you get a paper that meets the required standard and will most definitely make the grade.
In the event that you don't like your paper:
The writer will revise the paper up to your pleasing. You have unlimited revisions. You simply need to highlight what specifically you don't like about the paper, and the writer will make the amendments. The paper will be revised until you are satisfied. Revisions are free of charge
We will have a different writer write the paper from scratch.
Last resort, if the above does not work, we will refund your money.
Will the professor find out I didn't write the paper myself?
Not at all. All papers are written from scratch. There is no way your tutor or instructor will realize that you did not write the paper yourself. In fact, we recommend using our assignment help services for consistent results.
What if the paper is plagiarized?
We check all papers for plagiarism before we submit them. We use powerful plagiarism checking software such as SafeAssign, LopesWrite, and Turnitin. We also upload the plagiarism report so that you can review it. We understand that plagiarism is academic suicide. We would not take the risk of submitting plagiarized work and jeopardize your academic journey. Furthermore, we do not sell or use prewritten papers, and each paper is written from scratch.
When will I get my paper?
You determine when you get the paper by setting the deadline when placing the order. All papers are delivered within the deadline. We are well aware that we operate in a time-sensitive industry. As such, we have laid out strategies to ensure that the client receives the paper on time and they never miss the deadline. We understand that papers that are submitted late have some points deducted. We do not want you to miss any points due to late submission. We work on beating deadlines by huge margins in order to ensure that you have ample time to review the paper before you submit it.
Will anyone find out that I used your services?
We have a privacy and confidentiality policy that guides our work. We NEVER share any customer information with third parties. Noone will ever know that you used our assignment help services. It's only between you and us. We are bound by our policies to protect the customer's identity and information. All your information, such as your names, phone number, email, order information, and so on, are protected. We have robust security systems that ensure that your data is protected. Hacking our systems is close to impossible, and it has never happened.
How our Assignment  Help Service Works
You fill all the paper instructions in the order form. Make sure you include all the helpful materials so that our academic writers can deliver the perfect paper. It will also help to eliminate unnecessary revisions.
2.      Pay for the order
Proceed to pay for the paper so that it can be assigned to one of our expert academic writers. The paper subject is matched with the writer's area of specialization.
3.      Track the progress
You communicate with the writer and know about the progress of the paper. The client can ask the writer for drafts of the paper. The client can upload extra material and include additional instructions from the lecturer. Receive a paper.
4.      Download the paper
The paper is sent to your email and uploaded to your personal account. You also get a plagiarism report attached to your paper.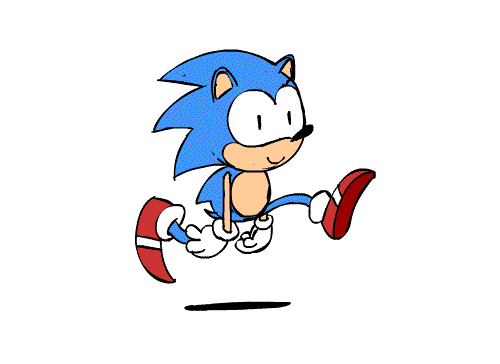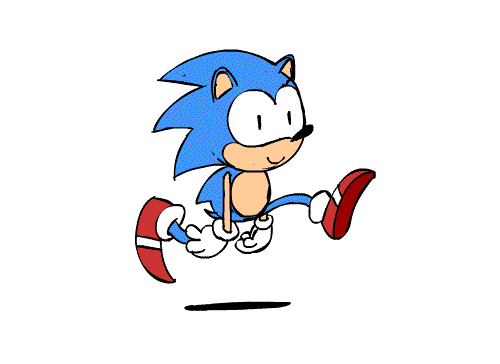 PLACE THIS ORDER OR A SIMILAR ORDER WITH US TODAY!!!
---