Online Business Expansion Plan: Hot Dragon
Viability of Product or Service
Hot Dragon is a company that provides spicy mustard and hot sauces of various types. The company is going to start offering its hot sauces and spicy mustard online, so it can be directly shipped to customers. That will be more convenient for those customers, since they will not need to be concerned with heading out to a store to buy the products. Instead, all they will need to do is place an order online, and the products will show up at their door. That will also be helpful to the company, because it will not need to have a storefront and pay the overhead that comes with that. The viability of a storefront for a small company is often not realistic, but there is certainly no reason why the company cannot have a web presence (Allison & Kaye, 2005; Tracy, 2000). This often costs much less than a brick and mortar store, and is worth considering for any company that is interested in selling its products easily and efficiently.
With society becoming so global in nature, having a storefront that can only reach people in the local area also does not seem to make nearly as much sense as having a strong, online presence that will be able to provide hot sauces and spicy mustard to people all over the world. As Hot Dragon begins to offer its spicy mustard and hot sauces to customers everywhere, they will be able to be shipped directly to each customer. The sauces and mustards are purchased from various vendors throughout the world, and shipped from the main business location to every customer who orders them. That model makes things quick, easy, and convenient for both the company and the customers, and allows Hot Dragon to purchase from several different vendors in order to keep an interesting and diverse number of products in their inventory of sauces and mustard options.
Companies can make their internet presence known very strongly through the way they use online tools, services, and forms (Bradford & Tarcy, 2000). Hot Dragon will do this, showing that it has a viable business model by addressing an online-only format. Over a five-year period, Hot Dragon plans to become the dominant online company in its industry through the use of strong marketing tactics, good customer service, and products that are always high quality. By shipping the products quickly and charging a fair price for both the products and the shipping, happy customers will keep coming back again and again. People from all over the world can find the products online, buy them, and have them shipped anywhere in the world. The costs of doing this are not prohibitive, and there are more companies moving to online sales today. This is being done in order to keep up with consumer demand, so viability is not a concern. If customers want online shopping, that is what Hot Dragon will give them.
Another reason Hot Dragon wants to sell their hot sauces and spicy mustards online is that it will be easier to introduce new flavors, options, and products. These will not have to be test marketed in specific stores or shipped out to stores and stocked on shelves where there may already not be a lot of room for a particular product. There will be no need to expand storefronts or convince businesses to sell Hot Dragon's products. By utilizing the power of the internet, Hot Dragon can stay focused on the customer and what he or she wants. That is an excellent way for a company to grow, without all the unnecessary trappings that many companies put upon themselves when they create brick-and-mortar locations (Haines, 2004; Pinson, 2004). Selling over the internet is a much better way for Hot Dragon to market what it has to offer, since its products can be used by people all over the world. No matter what kind of food a person likes, there is always something they enjoy that they can put hot sauce or spicy mustard on, and Hot Dragon does not want them to use products from a competitor.
A2. Current Online Competition
Currently, there are several competitors in the hot sauce and spicy mustard market. Two of these — hotsauce.com and hotsauceworld.com — already have substantial online presences. This is a problem for Hot Dragon, because it will already be in a weakened position when its website goes live. That comes from the fact that the other two companies already have customer bases. Hot Dragon does not know how large the other companies' customer bases are, but it does know that they have established presences online and they are active in social media. That does not mean that Hot Dragon cannot be successful, but only that the company will be coming from a difficult position at the beginning because it will not have the marketing position its competitors have already attained. Instead of worrying about that or allowing that to stop the company, however, Hot Dragon should focus carefully on what it wants to convey to its customers, and begin with that message.
If a company markets itself, has a good, clean web presence, and is consistent in the message it is sending out to its customers, it will be much more likely to see success (Haines, 2004). Any company that is just starting up online is going to have competition. The strengths of Hot Dragon's competition revolve around the fact that the companies already have a good web presence. People already know who they are. They may have ordered from them in the past and had a good experience, they may have a friend or family member who recommended the company, or they may have read reviews online that have been positive in nature. No matter what the situation, these competing companies are already available to customers. That means that not only will they have a customer base, but that they will show up first in search results because they are more established. Hot Dragon can catch them, though, if the company is willing to put in an effort.
The biggest weaknesses of the current competition are that they do not have as much to offer to customers as Hot Dragon does. With Hot Dragon, there are more sauces than the competitors have, and the spicy mustards mean the company will provide something unique. It may also be a good choice for people who like to try new companies and/or support smaller and start-up types of businesses. People who have tried the competition and either did not have a good experience or could not really get what they wanted also might be more likely to try Hot Dragon, mostly because they will have the opportunity for something new. For people who really like unique hot sauces and spicy mustards from all over the world, it is not possible to head down to the local supermarket and get everything they want. Even more exotic markets will not have the selection that can be found online. Hot Dragon should be aware of its competitors' weaknesses, so it can use those to its advantage as much as possible. Companies that do not exploit competitors' weaknesses often get left behind, as this type of activity is something expected in the business world (Burkhart & Reuss, 1993; Fahey & Narayman, 1986).
Assessing the competition, whether online or offline, is a valuable skill for any company to have. When a company is not sure how to go about that assessment, that company can end up being much farther behind its competition than it would ever hope or expect to be. While that is unfortunate for the company, it keeps the competition strong in the marketplace for companies that are already established. They thrive on what they already have, and on not allowing new competition into the marketplace (Kono, 1994; Kotler, 1986). While that does not necessarily indicate that other companies would be malicious in nature when it comes to new companies, it does indicate that Hot Dragon will need to be internet savvy and well prepared if it is going to become the leading hot sauce website and the "go to" site for hot sauces and spicy mustard within a short, five-year time frame, as planned.
A3. Online Marketing Suggestions and Strategies
In order to be successful in its online endeavors, Hot Dragon will need the proper marketing techniques. The company will want to make sure people understand what it can offer to them, and why they should buy from Hot Dragon instead of its competitors. By being clear on all of that, Hot Dragon will be able to begin building a good online presence. However, there is more to the issue than just telling the customers what the company can do for them. In order to have the proper online marketing strategy, Hot Dragon must be aware of the marketplace and the best ways to reach out to potential customers. If customers cannot be properly reached, or if the message that gets to them is not clear or appropriate for the target audience, the company may find that it is not getting orders and bringing in new customers (Allison & Kaye, 2005). It may not actually understand why this is taking place, which is a serious concern when it comes to building an online presence and marketing it properly.
In order to ensure that Hot Dragon does well in the marketplace, it needs some strategic planning and marketing ideas. First, it should embrace technology. It may think it is already doing that because it has a web page, but there is much more to the issue of technology than just cobbling together a website. The site should be designed the right way, easy to navigate, and really showcase what the company has to offer (Lorenzen, 2006; Mckeown, 2012). People need to be able to find products quickly when they visit a website. If it becomes too complicated or they cannot find what they are looking for, they will simply start looking somewhere else — and that would mean they would go to one of Hot Dragon's competitors. In order to stop that from happening the company should employ a professional to give them the right kind of website, and should make sure they have chosen something that will speak to the kinds of customers they really want to draw in and make sales to.
Additionally, they will need to consider an email campaign. Marketing emails are not difficult to create, and they can be very valuable if they are sent out to the right people, in the right frequency, and with the right information (Mckeown, 2012; Olsen, 2012). That may sound complicated, but it does not have to be. There are many marketing professionals and freelance writers who charge reasonable rates to craft promotional and marketing emails. It is not the frequency of these that can turn people off, but the actual content of them. Overall, people who receive these emails want them to be interesting and relevant. If the content is not appropriate or does not apply to them, these same people will become disinterested in the company. That can happen if they receive an email once per day, once per week, or even once per month. As long as a company is not spamming a person's inbox with marketing material, frequent emails are generally acceptable as long as they add value to the customer's life.
A third online marketing strategy Hot Dragon may want to consider is the use of advertising on other sites. Google AdWords is a good way to get ads placed high in the search rankings, but it is not free. If the company wants to explore other opportunities for ads, they may consider reaching out to companies that would make good affiliates for hot sauce and spicy mustard. Any kind of company that does not sell those products but that sells food that would pair well with those products would be worth contacting. While the other companies probably will not allow ads for Hot Dragon for free, there may be mutually beneficial relationships that can be worked out. If that were to take place, it could help to put the company in a better position and allow it to move forward by growing a larger customer base much faster. The more ads, good reviews, and recommendations across different websites a company can get, the more easily it will be found and the more of a strong online presence it will develop, which could mean rapid growth and development.
A4. Social Media Integration
Integrating social media into the equation is an excellent way for Hot Dragon to market itself and develop a stronger online presence. One of the most significant values of social media is that it is free. Anyone can use it, and they can do so for business or for pleasure. Many people mix the two. If Hot Dragon is going to be successful, though, it should remember that a business account should stay focused on the business. In other words, it would not be a good idea to mix business and personal information on any of the company's social media accounts. Separate accounts are a good idea if both business and personal goals are to be considered by the owner of a company or anyone who works high up in a company — and that is especially true for companies that are just getting started and have not built up much of a reputation yet. Hot Dragon does not want that reputation to start out poorly or to be tainted from the very beginning, especially on social media.
Integrating social media tools can expand the web presence of a business quite well, but only if that business takes the time to keep its social media accounts active (Olsen, 2012). Otherwise, the company is not providing anything of value, and customers and potential customers will soon lose interest. One of the best ways to integrate social media tools when a business is trying to expand its social media presence is through Twitter. Many companies use Twitter to get messages out to their customers, and it is quick and easy. That lets anyone in the world find the company on the web, and can allow people searching for specific information on Twitter to quickly find and follow a new company they may never have located or heard about otherwise. The importance of that cannot be overstated, and Twitter is becoming more significant for businesses all the time. Hot Dragon will want to make Twitter and frequent tweets a big part of its social media plan.
Another social media tool not to be overlooked is Google+. The popularity of Facebook's rival social media site is growing, but Hot Dragon will want to join up for another reason. Google+ pages show up when people search for the company or when they search for terms related to that company. It is generally the first result, or one of the first results, in search. That is great news for a company that is trying to get on the map and get noticed. When a company is able to start showing up in search quickly it has the potential to get more customers, even if its website is not optimized or taking longer to get indexed (Olsen, 2012). That is worth noting, since Hot Dragon will want to establish a good internet presence as soon as possible. The sooner the better when attempting to get the word out about a new company or a new product. Even though sales will be slow in the beginning, anything that allows the company to build up a presence in the social media sphere is important and worth considering.
The most important thing for any company to remember about social media is that it has to be used in order to be valuable (Mckeown, 2012). Hot Dragon can establish profiles on all of the hottest social media sites, but if the company does not do anything with those profiles it can be quickly forgotten. It can even hurt the company if people find the profiles only to see they have not been updated in a very long time or they are not updated with any kind of frequency. Hot Dragon should avoid letting that happen, because social media tools have to be used if they are going to be helpful to the company and to the customers and potential customers of the company. Even if Hot Dragon needs to hire someone to keep up its social media accounts, the money spent can be well worth it when it comes to making sure customers get the latest information and keep checking back for updates. The power of social media spans the globe, and any company that is trying to get a foothold in an online market should remember to use it wisely in order to keep building up its business presence (Olsen, 2012).
Part B
B1. E-Commerce Solutions
In order to make sure customers can pay for their purchases quickly and easily, any company that does business online needs to have a good, reliable, and safe payment platform (Pinson, 2004). There are several ways to do this, and more than one can be used. Hot Dragon should consider allowing people to pay with PayPal, for those people who like to shop online but who do not feel that their credit or debit card information will be safe. By allowing PayPal transactions, people can buy from Hot Dragon and still feel like they have good protection for what they have purchased. Of course, there is much more to the issue. Not everyone has or wants a PayPal account, and some people do not keep money in it or use it with the exception of specific sites or purchases. For that reason, PayPal is not the only payment option a company will want to consider when it has the opportunity to receive money online for goods purchased and shipped to customers.
There are other options that will also work well, and that allow customers to pay by credit or debit card. There are also eCheck options, so people can pay in a number of ways. The key to having a good customer payment program that is properly facilitated and that is safe and effective is through using ecommerce solutions that allow all types of payments from all types of accounts (Olsen, 2012). In order for the payment processing to work properly, there will be a shopping cart on the site. Customers can choose what they want, and whatever they order (along with the quantity they want) will automatically be added right to their shopping cart. Since that is programmed right into the Hot Dragon website, it will not be necessary to contract with any other company to provide a shopping cart. That can save money, and also better protect customer information (Olsen, 2012).
After the customer has chosen all of the items he or she wants, the customer will be taken to the shopping cart. At that time the purchase can be completed, and there will be payment options offered at that time. One of those options — and generally the most common choice for the vast majority of customers — is to pay using a credit or debit card. Element payment system is Hot Dragon's choice for processing credit card payments. It can be easily integrated into the accounting software that the company uses, and if Hot Dragon ever opens brick and mortar stores it will also work well there. That makes it cost effective and ensures it will be able to be made functional quickly. Another option is PayPal, which can be easily integrated into the site without difficulty. Customers who prefer to pay by check will be emailed an invoice they can print out — or write down the invoice number — and send along with their check to the company. Once the check has been received and has cleared the bank, the Hot Dragon products will be shipped to the customer. Having numerous different choices make things very convenient for the customer.
Of course, there is much more than just customer convenience to consider when choosing payment options. The options given to customers and used by the company have to be cost effective (Naisbitt, 1982; Siegel, Ford, & Bornstein, 1993). If they are not effective for the company and money is being lost, the business will not succeed even if a lot of orders are placed. That has to be considered very carefully, since there are a number of options available when it comes to companies that can provide ecommerce solutions for small businesses. There are also larger payment brokers, but Hot Dragon is a small start-up. It is not yet ready for a large payment company that will do more but that will also have higher fees. While Hot Dragon wants and needs to be viable in the marketplace, it must also carefully consider all of the costs of doing business.
B2. Search Engine
Search engine optimization, or SEO, is vital for companies in the internet age (Olsen, 2012). Hot Dragon must not ignore this part of its strategy for growth, and if it does not know how to use proper SEO techniques it should hire someone who does. If Hot Dragon is to do well in search and get found by customers and potential customers, SEO will be required. Good SEO and proper techniques may even help the company rank ahead of its competition, which could make a big difference when it comes to how many sales it makes (Olsen, 2012). The first area to be considered when looking at writing SEO content to help Hot Dragon get noticed is the keyword list. This is a vital step, because every page on the site will need to be optimized for readability and search engines. The keywords on each page will relate to the items that are located on that page, so the search engines are able to properly index the information and the pages will appear in searches for those keywords.
Another strategy Hot Dragon will want to address is to make sure every picture on the site has alternative text to be used by screen readers, and that it also has a detailed description. Search engines index pictures, too, so a good description can ensure that the site is more likely to show up in search results. The search engines determine what the picture actually is by using the alternative text, so being clear and specific on what the picture contains will greatly benefit Hot Dragon in its search engine rankings. File names for images and descriptive names for pages should be a part of the website build. That allows the search engines to determine the relevance of images and links to search terms. The more descriptive Hot Dragon is with its page and file names, the better it will rank with the search engines in most cases. That can have a significant impact on how much revenue the company brings in, because of the direct effect of getting more easily found in search engines.
Hot Dragon should also submit a site map to all of the major search engines. That will help them start getting ranked. Search engines will find the site on their own, but it can take a while. It is much better to offer the information rather than wait for the search engines to discover it. Faster ranking means faster appearance in search results and the chance at faster sales. Essentially, the site map is just a list of all of the pages the site contains. It should also have video and picture information, along with any other very important information that should be known about the site. Another strategy for SEO is to post good information with backlinks to the site, so people find out about the company and what it has to sell through a number of different sources and types of searches (Olsen, 2012). This can take some time, but can also help to build up a strong customer base and create more ways for a site to get found through other sites and searches. By creating backlinks to the site from other reputable sites, Hot Dragon will increase its internet presence.
When a company looks for SEO strategies, one of the most overlooked options is a blog (Olsen, 2012). Hot Dragon can host a blog on its site, and post frequently with keyword optimized information. Because the information on the blog changes every time there is an update, the search engines will see that new content often appears in that spot. That will help it rank more highly for the keywords it uses, because it is not a "static" site that is just sitting dormant. The more a company focuses on providing good content and information to its customers, the higher it will rank in search engines for the given keywords it has chosen to use. That translates to more interested customers and potential customers, which in turn translates to more sales. Overall, that is something to be aware of, because it has a lot of value for the customer and for the business. Search engine optimization takes time and effort, but it is not something Hot Dragon can ignore.
B3. International Considerations
The internet is a global presence, with households all around the world having access to everything it can provide (Allison & Kaye, 2005). With that in mind, there are several things that have to be considered carefully from an international standpoint, including color, graphics and logos, and translation of words and phrasing. Even the simplest phrase that translates poorly can keep people in another part of the world from wanting to purchase a product. Hot Dragon would be wise to make sure they are not making any major faux pas by the words and phrases they use on the site. Additionally, it is very important to make sure that the site can be easily and accurately translated for an international audience. That can be done by making sure language on the site is clear and simple, so someone with limited English will be more likely to understand the information and the site can more easily be put through a translator for nearly any language the customer might speak.
Logos and graphics, as well as color, also matter. Some countries have very strong associations with particular colors and their meanings (Allison & Kaye, 2005). A more neutral choice is better. In being neutral, Hot Dragon should be careful to avoid any bias toward a particular religion or political affiliation. There should not be any biased language of any kind, no links to anything like that, and no opinion on the site. It is a business, and sells specific items. That is all the site should ever focus on, to avoid causing problems with international customers. While a web presence should not be boring or bland, it should also take care not to offend. Hot Dragon should use limited pictures on its pages, and give the customer the option to see more if desired. Many customers in lower income areas of the country and world may not have computers that can handle loading large numbers of pictures quickly, and Hot Dragon should be mindful of what they need in order to view the site easily.
B4. Online Customer Relationship Management
Managing customer relations is the single most important thing Hot Dragon will ever do. Most people can overlook nearly anything, but if they are treated rudely by a company they generally will not be back (Mckeown, 2012). Since there are a number of other hot sauce providers available on the internet, it is very important that Hot Dragon treat customers well. In order to do that, they should use the latest in chat software, such as SalesForce, so they can easily and quickly respond to customers who have questions about a product or an order. They also need to integrate software to track and ship orders, store customer information, follow up on complaints and questions, and make sure they keep customer information safe and secure. Having a survey or other area where customers can provide feedback on their experience with the company is also very important. That can provide a lot of good information about how the company is actually performing from a customer service level.
Everyone likes to feel important, and customers who do not feel that way will generally choose another company to do business with, where they are made to feel important (Olsen, 2012). Hot Dragon will want to be warm and welcoming to any customers who contact them, without being pushy. Sites with too many pop-ups and other ways to attempt to get a customer to make a purchase can quickly get annoying. Customers will feel as though all that is important is their money. Since that is not the way a company should make customers feel, it can quickly backfire on them and cause them trouble. Instead of risking that, any company that wants to correctly handle and manage customers should use good software that will help customers feel welcome and provide them with all they need, but that will not spam their email and provide annoying reminders to buy something. Striking a balance is the best way for Hot Dragon to be successful in attracting, managing, and retaining customers.
References
Allison, M. & Kaye, J. (2005). Strategic planning for nonprofit organizations. (2nd ed.). NY: John Wiley and Sons.
Bradford, R.W. & Tarcy, B. (2000). Simplified strategic planning. NY: Chandler House.
Burkhart, P.J. & Reuss, S. (1993). Successful strategic planning: A guide for nonprofit agencies and organizations. Newbury Park: Sage Publications.
Fahey, L. & Narayman, V.K. (1986). Macroenvironmental analysis for strategic management. NY: West Publishing.
Haines, S.G. (2004). ABCs of strategic management: An executive briefing and plan-to-plan day on strategic management in the 21st century. NY: Systems Thinking Press.
Kono, T. (1994). Changing a company's strategy and culture. Long-Range Planning, 27(5): 85-97.
Kotler, P. (1986). Megamarketing In: Harvard Business Review. (March — April 1986).
Lorenzen, M. (2006). Strategic planning for academic library instructional programming. In: Illinois Libraries, 86(2): 22-29.
Mckeown, M. (2012). The strategy book. NY: Prentice Hall.
Naisbitt, J. (1982). Megatrends: Ten new directions transforming our lives. NY: Macdonald.
Olsen, E. (2012). Strategic planning kit for dummies (2nd ed). NY: John Wiley & Sons, Inc.
Pinson, L. (2004). Anatomy of a business plan: A step-by-step guide to building a business and securing your company's future (6th ed). IL: Dearborn Trade.
Siegel, E.S., Ford, B.R., & Bornstein, J.M. (1993). The Ernst & Young business plan guide. NY: John Wiley and Sons.
Tracy, B. (2000). The 100 absolutely unbreakable laws of business success. NY: Berrett, Koehler Publishers.
---
Are you busy and do not have time to handle your assignment? Are you scared that your paper will not make the grade? Do you have responsibilities that may hinder you from turning in your assignment on time? Are you tired and can barely handle your assignment? Are your grades inconsistent?
Whichever your reason is, it is valid! You can get professional academic help from our service at affordable rates. We have a team of professional academic writers who can handle all your assignments.
Plagiarism free papers
Timely delivery
Any deadline
Skilled, Experienced Native English Writers
Subject-relevant academic writer
Adherence to paper instructions
Ability to tackle bulk assignments
Reasonable prices
24/7 Customer Support
Get superb grades consistently
Online Academic Help With Different Subjects
Literature
Students barely have time to read. We got you! Have your literature essay or book review written without having the hassle of reading the book. You can get your literature paper custom-written for you by our literature specialists.
Finance
Do you struggle with finance? No need to torture yourself if finance is not your cup of tea. You can order your finance paper from our academic writing service and get 100% original work from competent finance experts.
Computer science
Computer science is a tough subject. Fortunately, our computer science experts are up to the match. No need to stress and have sleepless nights. Our academic writers will tackle all your computer science assignments and deliver them on time. Let us handle all your python, java, ruby, JavaScript, php , C+ assignments!
Psychology
While psychology may be an interesting subject, you may lack sufficient time to handle your assignments. Don't despair; by using our academic writing service, you can be assured of perfect grades. Moreover, your grades will be consistent.
Engineering
Engineering is quite a demanding subject. Students face a lot of pressure and barely have enough time to do what they love to do. Our academic writing service got you covered! Our engineering specialists follow the paper instructions and ensure timely delivery of the paper.
Nursing
In the nursing course, you may have difficulties with literature reviews, annotated bibliographies, critical essays, and other assignments. Our nursing assignment writers will offer you professional nursing paper help at low prices.
Sociology
Truth be told, sociology papers can be quite exhausting. Our academic writing service relieves you of fatigue, pressure, and stress. You can relax and have peace of mind as our academic writers handle your sociology assignment.
Business
We take pride in having some of the best business writers in the industry. Our business writers have a lot of experience in the field. They are reliable, and you can be assured of a high-grade paper. They are able to handle business papers of any subject, length, deadline, and difficulty!
Statistics
We boast of having some of the most experienced statistics experts in the industry. Our statistics experts have diverse skills, expertise, and knowledge to handle any kind of assignment. They have access to all kinds of software to get your assignment done.
Law
Writing a law essay may prove to be an insurmountable obstacle, especially when you need to know the peculiarities of the legislative framework. Take advantage of our top-notch law specialists and get superb grades and 100% satisfaction.
What discipline/subjects do you deal in?
We have highlighted some of the most popular subjects we handle above. Those are just a tip of the iceberg. We deal in all academic disciplines since our writers are as diverse. They have been drawn from across all disciplines, and orders are assigned to those writers believed to be the best in the field. In a nutshell, there is no task we cannot handle; all you need to do is place your order with us. As long as your instructions are clear, just trust we shall deliver irrespective of the discipline.
Are your writers competent enough to handle my paper?
Our essay writers are graduates with bachelor's, masters, Ph.D., and doctorate degrees in various subjects. The minimum requirement to be an essay writer with our essay writing service is to have a college degree. All our academic writers have a minimum of two years of academic writing. We have a stringent recruitment process to ensure that we get only the most competent essay writers in the industry. We also ensure that the writers are handsomely compensated for their value. The majority of our writers are native English speakers. As such, the fluency of language and grammar is impeccable.
What if I don't like the paper?
There is a very low likelihood that you won't like the paper.
Reasons being:
When assigning your order, we match the paper's discipline with the writer's field/specialization. Since all our writers are graduates, we match the paper's subject with the field the writer studied. For instance, if it's a nursing paper, only a nursing graduate and writer will handle it. Furthermore, all our writers have academic writing experience and top-notch research skills.
We have a quality assurance that reviews the paper before it gets to you. As such, we ensure that you get a paper that meets the required standard and will most definitely make the grade.
In the event that you don't like your paper:
The writer will revise the paper up to your pleasing. You have unlimited revisions. You simply need to highlight what specifically you don't like about the paper, and the writer will make the amendments. The paper will be revised until you are satisfied. Revisions are free of charge
We will have a different writer write the paper from scratch.
Last resort, if the above does not work, we will refund your money.
Will the professor find out I didn't write the paper myself?
Not at all. All papers are written from scratch. There is no way your tutor or instructor will realize that you did not write the paper yourself. In fact, we recommend using our assignment help services for consistent results.
What if the paper is plagiarized?
We check all papers for plagiarism before we submit them. We use powerful plagiarism checking software such as SafeAssign, LopesWrite, and Turnitin. We also upload the plagiarism report so that you can review it. We understand that plagiarism is academic suicide. We would not take the risk of submitting plagiarized work and jeopardize your academic journey. Furthermore, we do not sell or use prewritten papers, and each paper is written from scratch.
When will I get my paper?
You determine when you get the paper by setting the deadline when placing the order. All papers are delivered within the deadline. We are well aware that we operate in a time-sensitive industry. As such, we have laid out strategies to ensure that the client receives the paper on time and they never miss the deadline. We understand that papers that are submitted late have some points deducted. We do not want you to miss any points due to late submission. We work on beating deadlines by huge margins in order to ensure that you have ample time to review the paper before you submit it.
Will anyone find out that I used your services?
We have a privacy and confidentiality policy that guides our work. We NEVER share any customer information with third parties. Noone will ever know that you used our assignment help services. It's only between you and us. We are bound by our policies to protect the customer's identity and information. All your information, such as your names, phone number, email, order information, and so on, are protected. We have robust security systems that ensure that your data is protected. Hacking our systems is close to impossible, and it has never happened.
How our Assignment  Help Service Works
You fill all the paper instructions in the order form. Make sure you include all the helpful materials so that our academic writers can deliver the perfect paper. It will also help to eliminate unnecessary revisions.
2.      Pay for the order
Proceed to pay for the paper so that it can be assigned to one of our expert academic writers. The paper subject is matched with the writer's area of specialization.
3.      Track the progress
You communicate with the writer and know about the progress of the paper. The client can ask the writer for drafts of the paper. The client can upload extra material and include additional instructions from the lecturer. Receive a paper.
4.      Download the paper
The paper is sent to your email and uploaded to your personal account. You also get a plagiarism report attached to your paper.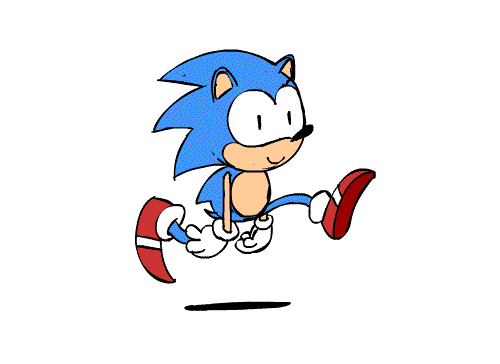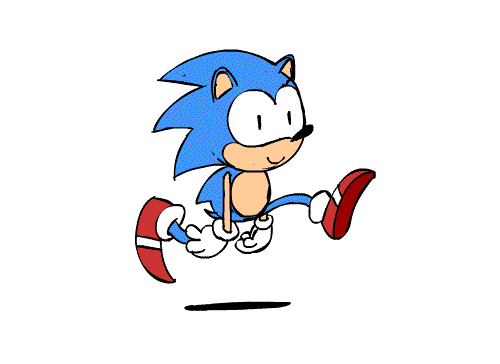 PLACE THIS ORDER OR A SIMILAR ORDER WITH US TODAY!!!
---