What the Tick? Tick Born Diseases in America
Introduction
Part predator, part parasite, the tick is considered by many as America's most harmful bug. Living in humid and overgrown areas, these critters make rural America more prone to acquiring the various diseases these ticks carry. From Lyme disease to Rocky Mountain Spotted Fever, ticks are the proliferators of zoonotic diseases in North America (Edlow, 2004). These diseases do not have vaccines and are difficult to manage once the person is infected. This essay will cover tick-borne diseases, why they became such a major issue in recent times, existing treatment for the infections, and predictions of epidemics.
Background
There are 20+ tick borne diseases in the U.S.A. Of the most reported, Lyme disease infects an estimated 300,000 people annually (National Academies of Sciences, Engineering, and Medicine, Health and Medicine Division, Board on Global Health, Forum on Microbial Threats, 2016). In fact, it was not until the spread of Lyme disease that ticks were not considered a major threat. This is because humans did not often pursue outdoor recreational activities and were living in suburban or urban areas (Danbom, 2017). However, as more people move into rural areas and go outside into nature more, the risk of tick-borne diseases has grown. Hence the new worry of scientists and those aiming to understand the spread of tick-borne diseases, of an even bigger outbreak in the future (Danbom, 2017). With more cases each year, and a growing number of people with Lyme disease, it is important to understand why these infections continue and what can be done to decrease exposure to tick bites.
One of the reasons some believe tick-borne diseases are on the rise is due to climate change. However, a recent study suggests the warming temperatures may reduce pathogen densities in a tick bite.
Several studies have shown that replication rates of mosquito-borne pathogens increase with temperature, but we are aware of no studies addressing this issue for tick-borne pathogens. Alternatively, the immune responses of many invertebrates are temperature sensitive, so it is possible that ticks will be more likely to reduce pathogen densities or even clear their infections at warmer temperatures (Ostfeld & Brunner, 2015, p. 18).
This means that although climate change is an issue, it is not one that could exacerbate the prevalence of tick bites. The issue then resides in the increase of time people spend outdoors and the increase in people living in rural areas. People have begun in the last two decades to move deeper into the American south, into rural areas where the humidity, large vegetation growth make it easier for people to expose themselves to ticks (Danbom, 2017).
While numerous groups are working towards eradication of tick-borne diseases, there are efforts in developing vaccines. These efforts have produced some progress. However, there is still no definitive vaccine available for major tick-borne diseases like Lyme disease. "Both vaccine classes were similarly highly immunogenic. A new vaccine with high safety standards, better efficacy, low cost, and public acceptance is yet to be developed" (Badawi, Shering, Rahman, & Lindsay, 2017). Therefore, with growing concerns over tick-borne diseases, the best means of prevention is through clothing choices and inspections for any tick bites.
Going forward in the next few decades, the aim for eradication of tick-borne diseases is largely due to the profound impact one of the most widespread tick-borne diseases, Lyme disease has on those infected. Lyme disease is not curable in the sense that taking antibiotics will completely rid the body of bacteria (Badawi, Shering, Rahman, & Lindsay, 2017). However, some people have been able to eradicate the bacterial infection, thus returning to asymptomatic life. Those many that do not find a cure in standard treatment, must deal with the lifelong symptoms associated with Lyme disease. Lyme disease and to a lesser extent, Rocky Mountain Spotted fever, have led to increased awareness of tick-borne diseases and what people should do to prevent infection.
Lyme Disease
The main culprit behind Lyme disease are tick bites from the deer tick and wood tick. The classic bull's-eye rash has become synonymous as a classic symptom of Lyme disease. The corkscrew-like bacteria ticks spread into humans through bites, can drill into any part of a person's body, invoking various, changing symptoms (Fallon & Sotsky, 2017). The recommended treatment for those with bacterial infection of most tick-borne diseases are several weeks of antibiotics. The shorter the time interval between infection and treatment, the better the outcome.
Some people may not notice tick bites and will wait weeks for treatment due to ignorance of the infection, or fear. This can lead to a longer battle with infections like Lyme disease that require quick action (Sanchez, Vannier, Wormser, & Hu, 2016). Because many of the tick bite cases occur in rural settings, those living in rural America like areas in Minnesota or Georgia, may have a harder time getting to a doctor. Without proper speedy treatment, patients may experience lifelong battles with Lyme disease and other tick-borne illnesses.
Lyme disease if left uncheck in pregnant women can manifest in the infant within the womb and may result in it being stillborn (rare) (Fallon & Sotsky, 2017). If pregnant women are infected with Lyme disease, they can seek treatment in the form of antibiotics. The two designated forms of treatment are amoxicillin or cefuroxime. Amoxicillin must be taken three times a day for two weeks and cefuroxime must be taken twice a day for two-three weeks (Fallon & Sotsky, 2017). Newer treatment methods for pregnant women involve the use of doxycycline. Doxycycline can be used during the first trimester, but not during the second and third trimesters, nor should it be used for more than 10 days in most patients. However, some may require up to six weeks of treatment. "…no longer than 10 days when doxycycline is used and prescription of a 14-day course of oral doxycycline for early neurologic Lyme disease in ambulatory patients. The duration of antimicrobial therapy for babesiosis in severely immunocompromised patients to 6 weeks" (Sanchez, Vannier, Wormser, & Hu, 2016, p. 1767).
Aside from treatment options like antibiotic therapy, preventative measures include checking for ticks each time one goes outside and wearing (DEET) insect repellent. The main way to avoid tick bites is to stay away from outdoor areas like forests and lakes where tall vegetation and humid conditions are home to ticks (Fallon & Sotsky, 2017). Some of the symptoms associated with Lyme disease that has led to the awareness campaign for prevention of tick bites are rash, stiff neck, memory problems, fatigue, arthritis, numbness and tinging in the feet and hands, and inability to control facial muscles. These symptoms can persist for a lifetime depending on the length of time exposed to the bacteria and the person's immunological response. While Lyme disease is known as an east coast illness, it can exist throughout the country similar to the other well-known tick-borne disease, Rocky
Mountain Spotted Fever.
Rocky Mountain Spotted Fever
Rocky Mountain Spotted Fever is a tick-borne disease that can be transmitted throughout the United States. However, the most commonly reported areas are Tennessee, Oklahoma, Arkansas, Missouri, and North Carolina. Several ticks are responsible for the transmission of the infection. They are the American dog tick, the brown dog tick, and the Rocky Mountain wood tick (Walker, Alcamo, & Heymann, 2008). Like Lyme disease, a rash may appear from the tick bite. Other signs and symptoms include fever, headache, nausea, stomach pain, lack of appetite, vomiting, and muscle pain (Walker, Alcamo, & Heymann, 2008). While most Rocky Mountain Spotted Fever (RMSF) does not result in persistent or chronic infections, some patients may contend with permanent damage like appendage amputation, hearing loss, mental disability, and paralysis (Walker, Alcamo, & Heymann, 2008). Those that do not seek treatment could die from the resulting infection.
Doxycycline is the preferred method of treatment for RMSF infections. As previously stated, they can be used by pregnant women, but only in the first trimester. Chloramphenicol is the main treatment option for pregnant and breastfeeding women. Chloramphenicol may only be useful is the infection is mild with some researchers noting adverse effects during treatment. "…but chloramphenicol is associated with increased mortality, is also associated with adverse effects, and is ineffective against other severe tick-borne infections" (Ridgway, 2017, p. 219).
RMSF is a prevalent issue in certain parts of the United States and has only seen a rise in recent years. "The incidence of SFR (the number of SFR cases for every million persons) has increased during the last decade, from less than 2 cases per million persons in 2000 to over 11 cases per million in 2014" (CDC, 2017). Like with Lyme disease, RMSF does not have a preventative vaccine option available and people need to rely on covering the skin and staying away from certain areas to avoid potential exposure. With Lyme disease and RMSF cases on the rise, it is important to understand which areas specifically will see a potential epidemic of these diseases form.
Prediction of Epidemic
Lyme disease and RMSF have increased and become a main health concern for people living in rural America. Some states have seen a sharp increase in reported cases of tick-borne diseases. These states are Wisconsin and Alabama with Alabama declaring Lyme diseases as endemic in seven countries.
In my home state of Wisconsin, the number of confirmed cases has continued to rise year after year. In 2013, the Wisconsin Department of Health Services estimated 4,000 new cases. While Lyme disease is generally associated with the Northeast part of our country, its spread across the country fits the definition of a prevalent and significant health threat. Notably, Alabama's Department of Public Health recently declared Lyme disease endemic to seven counties (Thompson, 2016).
Lyme disease in particular has become more dangerous than certain types of cancers regarding number of cases and complications. Although cases in Alabama for example, are low in number, the growing number of not just Lyme, but RMSF have become cause for concern within the state. "The Alabama Department of Public Health reports that several common tick-borne illnesses have been on the rise in Alabama in recent years, even illnesses thought to be uncommon in Alabama such as Lyme disease" (Pillion, 2017).
Precautions have been taken in the last few years by the Alabama Department of Public Health to raise awareness of tick-borne illnesses and preventative measures. Nonetheless, because Lyme disease and other tick-borne illnesses have just only recently begun to increase, many people in this state are not aware of the dangers of such diseases. The same can be said of Wisconsin. That is why these two states may play host to an epidemic of tick-borne diseases. They are filled with plenty of rural areas and prime environments for ticks, and lack of awareness of the diseases can lead to proliferation of infection.
Conclusion
In conclusion, ticks are a major problem for Americans. This rings especially true in humid, overgrown areas where ticks can easily bite humans. While there are no existing vaccines to prevent infection, there are ways to prevent a tick bite. People can wear long-sleeves and pants and check every time they go outside for a tick bite. Treatments exist for pregnant women are antibiotics taken two to three times a day for several weeks. They are amoxicillin, cefuroxime, and doxycycline. While Lyme disease and Rocky Mountain Spotted Fever are dangerous diseases that can have a profound effect on quality of life for people infected, thankfully, there are ways to prevent and treat the infections when they occur.
The first step is looking for any tick bites on the body and if one is found, go to the doctor for appropriate treatment. As more people move into rural areas and spend more time enjoy outdoor recreation, it is important to prevent tick bites as the summer and humid air brings with it a higher abundance of these insects. Ticks may not have been an issue before, but they certainly are now. Rocky Mountain Spotted fever and Lyme diseases are just two of twenty tick-borne diseases that can leave those infected with lifelong illnesses and health conditions. Knowledge and proper assessment of tick bites may prevent this issue from becoming an epidemic, especially in rural America.
References
Badawi, A., Shering, M., Rahman, S., & Lindsay, L. R. (2017). A systematic review and meta-analysis for the adverse effects, immunogenicity and efficacy of Lyme disease vaccines: Guiding novel vaccine development. Can J Public Health, 108(1), 62. doi:10.17269/cjph.108.5728
CDC. (2017, May 14). Statistics and Epidemiology | Rocky Mountain Spotted Fever (RMSF) | CDC. Retrieved from https://www.cdc.gov/rmsf/stats/index.html
Danbom, D. B. (2017). Born in the country: A history of rural America. Baltimore: Johns Hopkins University Press.
Edlow, J. A. (2004). Bull's-eye: Unraveling the mystery of Lyme disease. New Haven, CT: Yale University Press.
Fallon, B., & Sotsky, J. (2017). Conquering Lyme Disease: Science Bridges the Great Divide. New York: Columbia University Press.
National Academies of Sciences, Engineering, and Medicine, Health and Medicine Division, Board on Global Health, Forum on
Microbial Threats. (2016). Global health impacts of vector-borne diseases: Workshop summary. National Academies.
Ostfeld, R. S., & Brunner, J. L. (2015). Climate change and Ixodes tick-borne diseases of humans. Biological Sciences, 370(1665), 1-20.
Pillion, D. (2017, July 3). Tick-borne illnesses, including Lyme disease, on the rise in Alabama. Retrieved from http://www.al.com/news/index.ssf/2017/07/tick-borne_illnesses_including.html
Ridgway, J. (2017). A Case of Fever and Rash After a Tick Bite. The Infectious Disease Diagnosis, 219-222. doi:10.1007/978-3-319-64906-1_40
Sanchez, E., Vannier, E., Wormser, G. P., & Hu, L. T. (2016). Diagnosis, Treatment, and Prevention of Lyme Disease, Human Granulocytic Anaplasmosis, and Babesiosis. JAMA, 315(16), 1767. doi:10.1001/jama.2016.2884
Thompson, T. (2016, February 4). Senate should address Lyme and tick-borne disease epidemic. Retrieved from http://thehill.com/blogs/congress-blog/healthcare/267754-senate-should-address-lyme-and-tick-borne-disease-epidemic
Walker, D. H., Alcamo, I. E., & Heymann, D. L. (2008). Rocky Mountain spotted fever. New York: Chelsea House.
---
Are you busy and do not have time to handle your assignment? Are you scared that your paper will not make the grade? Do you have responsibilities that may hinder you from turning in your assignment on time? Are you tired and can barely handle your assignment? Are your grades inconsistent?
Whichever your reason is, it is valid! You can get professional academic help from our service at affordable rates. We have a team of professional academic writers who can handle all your assignments.
Plagiarism free papers
Timely delivery
Any deadline
Skilled, Experienced Native English Writers
Subject-relevant academic writer
Adherence to paper instructions
Ability to tackle bulk assignments
Reasonable prices
24/7 Customer Support
Get superb grades consistently
Online Academic Help With Different Subjects
Literature
Students barely have time to read. We got you! Have your literature essay or book review written without having the hassle of reading the book. You can get your literature paper custom-written for you by our literature specialists.
Finance
Do you struggle with finance? No need to torture yourself if finance is not your cup of tea. You can order your finance paper from our academic writing service and get 100% original work from competent finance experts.
Computer science
Computer science is a tough subject. Fortunately, our computer science experts are up to the match. No need to stress and have sleepless nights. Our academic writers will tackle all your computer science assignments and deliver them on time. Let us handle all your python, java, ruby, JavaScript, php , C+ assignments!
Psychology
While psychology may be an interesting subject, you may lack sufficient time to handle your assignments. Don't despair; by using our academic writing service, you can be assured of perfect grades. Moreover, your grades will be consistent.
Engineering
Engineering is quite a demanding subject. Students face a lot of pressure and barely have enough time to do what they love to do. Our academic writing service got you covered! Our engineering specialists follow the paper instructions and ensure timely delivery of the paper.
Nursing
In the nursing course, you may have difficulties with literature reviews, annotated bibliographies, critical essays, and other assignments. Our nursing assignment writers will offer you professional nursing paper help at low prices.
Sociology
Truth be told, sociology papers can be quite exhausting. Our academic writing service relieves you of fatigue, pressure, and stress. You can relax and have peace of mind as our academic writers handle your sociology assignment.
Business
We take pride in having some of the best business writers in the industry. Our business writers have a lot of experience in the field. They are reliable, and you can be assured of a high-grade paper. They are able to handle business papers of any subject, length, deadline, and difficulty!
Statistics
We boast of having some of the most experienced statistics experts in the industry. Our statistics experts have diverse skills, expertise, and knowledge to handle any kind of assignment. They have access to all kinds of software to get your assignment done.
Law
Writing a law essay may prove to be an insurmountable obstacle, especially when you need to know the peculiarities of the legislative framework. Take advantage of our top-notch law specialists and get superb grades and 100% satisfaction.
What discipline/subjects do you deal in?
We have highlighted some of the most popular subjects we handle above. Those are just a tip of the iceberg. We deal in all academic disciplines since our writers are as diverse. They have been drawn from across all disciplines, and orders are assigned to those writers believed to be the best in the field. In a nutshell, there is no task we cannot handle; all you need to do is place your order with us. As long as your instructions are clear, just trust we shall deliver irrespective of the discipline.
Are your writers competent enough to handle my paper?
Our essay writers are graduates with bachelor's, masters, Ph.D., and doctorate degrees in various subjects. The minimum requirement to be an essay writer with our essay writing service is to have a college degree. All our academic writers have a minimum of two years of academic writing. We have a stringent recruitment process to ensure that we get only the most competent essay writers in the industry. We also ensure that the writers are handsomely compensated for their value. The majority of our writers are native English speakers. As such, the fluency of language and grammar is impeccable.
What if I don't like the paper?
There is a very low likelihood that you won't like the paper.
Reasons being:
When assigning your order, we match the paper's discipline with the writer's field/specialization. Since all our writers are graduates, we match the paper's subject with the field the writer studied. For instance, if it's a nursing paper, only a nursing graduate and writer will handle it. Furthermore, all our writers have academic writing experience and top-notch research skills.
We have a quality assurance that reviews the paper before it gets to you. As such, we ensure that you get a paper that meets the required standard and will most definitely make the grade.
In the event that you don't like your paper:
The writer will revise the paper up to your pleasing. You have unlimited revisions. You simply need to highlight what specifically you don't like about the paper, and the writer will make the amendments. The paper will be revised until you are satisfied. Revisions are free of charge
We will have a different writer write the paper from scratch.
Last resort, if the above does not work, we will refund your money.
Will the professor find out I didn't write the paper myself?
Not at all. All papers are written from scratch. There is no way your tutor or instructor will realize that you did not write the paper yourself. In fact, we recommend using our assignment help services for consistent results.
What if the paper is plagiarized?
We check all papers for plagiarism before we submit them. We use powerful plagiarism checking software such as SafeAssign, LopesWrite, and Turnitin. We also upload the plagiarism report so that you can review it. We understand that plagiarism is academic suicide. We would not take the risk of submitting plagiarized work and jeopardize your academic journey. Furthermore, we do not sell or use prewritten papers, and each paper is written from scratch.
When will I get my paper?
You determine when you get the paper by setting the deadline when placing the order. All papers are delivered within the deadline. We are well aware that we operate in a time-sensitive industry. As such, we have laid out strategies to ensure that the client receives the paper on time and they never miss the deadline. We understand that papers that are submitted late have some points deducted. We do not want you to miss any points due to late submission. We work on beating deadlines by huge margins in order to ensure that you have ample time to review the paper before you submit it.
Will anyone find out that I used your services?
We have a privacy and confidentiality policy that guides our work. We NEVER share any customer information with third parties. Noone will ever know that you used our assignment help services. It's only between you and us. We are bound by our policies to protect the customer's identity and information. All your information, such as your names, phone number, email, order information, and so on, are protected. We have robust security systems that ensure that your data is protected. Hacking our systems is close to impossible, and it has never happened.
How our Assignment  Help Service Works
You fill all the paper instructions in the order form. Make sure you include all the helpful materials so that our academic writers can deliver the perfect paper. It will also help to eliminate unnecessary revisions.
2.      Pay for the order
Proceed to pay for the paper so that it can be assigned to one of our expert academic writers. The paper subject is matched with the writer's area of specialization.
3.      Track the progress
You communicate with the writer and know about the progress of the paper. The client can ask the writer for drafts of the paper. The client can upload extra material and include additional instructions from the lecturer. Receive a paper.
4.      Download the paper
The paper is sent to your email and uploaded to your personal account. You also get a plagiarism report attached to your paper.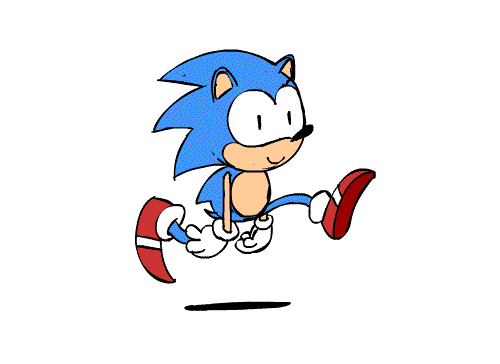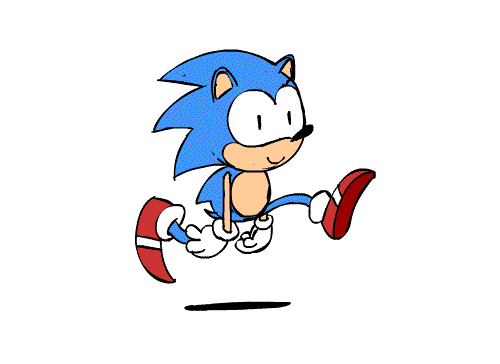 PLACE THIS ORDER OR A SIMILAR ORDER WITH US TODAY!!!
---