Communications Markets and Media Broadcasting Technology
The research study I would like to perform for my independent study relates to both communications and television broadcasting. I plan to obtain this research through many of the network's websites and other websites that are related to news programs and that disclose television ratings and number of viewers watching particular news programs.]
What is everyone watching? The Nielson ratings are updated every Wednesday, and they reflect data collected from the previous week (Monday through Sunday). The top rated TV shows for the week of May 21, 2007 were:
Rank
Rating percent)
Viewers (measured in millions)
American Idol
Wednesday)
FOX
Dancing with the Stars
Tuesday)
ABC
American Idol
Tuesday)
FOX
Dancing with the Stars (Monday)
ABC
CBS
NCIS
CBS
Bachelor: Officer & Gentleman
ABC
BBC Tues Movie Special
S)
CBS
Two & a Half Men
CBS
9:30 PM (S)
Heroes
NBC
Lost
ABC (Nielsen, 2007).
Nielsen's ratings were originally determined by meters in "Nielsen family households." The measuring techniques Nielsen has been using now have been encountering problems, as Nielsen freely admits. When the meters were put in, the average household had only one TV and received three network telecasts. Today networks are multiplying to the extent that available airwaves soon will not be found. New technologies introduced into homes, such as time-shifting devices and wireless networks create a stronger challenge for the measurement of popularity in media. In a digital environment, the traditional concept of a "channel" no longer holds; instead, multiple programs can be transmitted simultaneously over the same frequency, opening up more programming options for viewers.
Although viewers for the most part will still watch one program at a time, the underlying technology is capable of transmitting several streams of voice, data or video simultaneously in that channel space. While Nielsen's current method of identifying broadcast tuning works in the existing analog viewing environment, it has become necessary to develop different approaches for the upcoming digital broadcast environment.
Nielsen is not the only organization who will be affected by the upcoming digital age. Advertisers want assurance that their dollars are effectively reaching the people who are most likely to buy their products. They need local information that characterizes consumers and their purchasing patterns in relation to their media usage.
Account executives need the following information to get retailers' attention:
What percentages of their customers and prospects have cable television
What cable networks their customers are watching
Who these people are Account executives can assure greater impact when they know more about consumers, and can demonstrate that certain programs are a highly targeted and effective way to reach the people who buy their products.
I would like to look at the problems that exist for television networks, such as CNN, ABC, and NBC, in increasing the interests and viewers of a particular target demographic for news programs.
When there is qualitative research for the major markets, which includes sample sizes and in-depth reporting of local retail businesses, TV executives may convert data into opportunities to enlarge demographics. Comprehensive, syndicated surveys for major markets, products, services and viewing categories need to be figured into local databases, making every item measured a possible enlargement opportunity. Then those viewers' shopping behaviors, product consumption, media usage, lifestyle and demographic characteristics are needed to determine how to take advantage of this enlarged base. All the data collected provides actionable information for selling advertising to local, regional and national advertisers.
I would look in depth at the different solutions networks are using to increase ratings within a target demographic, such as pushing personalities, ad campaigns, and increased advertising for news programs.]
The literature shows contradicting hypotheses about the relationship of quality, price and advertising. A study by Archibald, Haulman and Moody examined the impact of published ratings on these relationships and found that the quality and advertising are actually positively related in the presence of quality ratings. Quality ratings are a specific form of third-party information. Quality ratings actually affect other information available to consumers, who try to seek out a "good buy" (a high quality product sold at a low price). When those who advertise see published ratings, they will offer quality products through advertising with those who are top rated. What this means for television is that ratings do have an effect on the quality of products. While investigating the impact of published quality ratings on these relationships the study found that quality and advertising are much more likely to be positively related in the presence of quality ratings (Archibald 347).
Solutions networks are using to increase ratings within a target demographic are pushing personalities, ad campaigns, and increased advertising for news programs. News is big business. For instance, Christiane Amanpour, CNN's chief international correspondent, received the 2007 Paul White Award from the Radio-Television News Directors Association during a reception on Monday at in Las Vegas. During the ceremony, RTNDA past chairman Dan Shelley presented Amanpour with the sterling silver Paul White bowl, which has inscribed on it the names of all past recipients, journalists who RTNDA president Barbara Cochran called "the giants of our business."
In accepting the award, Amanpour said that she has tried to be the eyes and ears of viewers, using CNN's resources to travel the world and bring back the type of important and interesting stories that are valuable and vital to a functioning society. News has always meant top ratings and market validation. "During World War II, icons like Edward R. Murrow broke news and shared experiences of war that formed American's collective story and still resonate today. His name is on that bowl, and I am proud" (RTNDA, 2007).
In the tradition of great newscasters, corporations push their high profile newscasters to receive awards, put their faces on billboards and send them out to speak at luncheons and trade shows. Their name and face is big business for the broadcasting network.
At the RTNDA annual Awards Dinner in 2006, 80 awards out of an initial pool of 3,723 entries from 568 news organizations were given to 55 news organizations. Local stations, including KCBS-AM, San Francisco (overall excellence, use of sound, website, writing); WWL-AM, New Orleans (newscast, continuing coverage, investigative reporting); KIRO-AM, Seattle (hard news feature, news series, sports reporting); KARE-TV, Minneapolis (sports reporting, writing); KHOU-TV, Houston (investigative reporting, hard news feature); WMSI-FM/WQJQ-FM, Jackson, MS (hard news feature, use of sound); and WTOP Radio, Washington, DC (feature reporting, spot news coverage), won multiple awards (RTNDA, 2006).
Awarded for commitment to achieving diversity in the newsroom through developing news content and editorial staffs that reflect the changing face of America were 5 news organizations. These stations also received RTNDA/UNITY awards. Those stations include: WERN-FM Wisconsin Public Radio (large-market radio); KNAU-FM, Flagstaff, AZ, (small-market radio); ABC News Prime Time (network/syndication/program service television); Wood-TV, Grand Rapids, MI (large-market television); and KTUU-TV, Anchorage, AK (small-market television) (RTNDA, 2006).
I will also make suggestions from a communication and public relations stand point that would be beneficial in marketing to a certain target demographic.]
Communications and electronic journalism have changed dramatically in recent years and promise to change even more in years to come. There were 216 million broadband subscribers across the world at the end of 2005 (Digital 19). The familiar lines that once marked the boundaries between radio, television, print, computers, telephones and other media are blurring. News in the future will be a fully digital broadband mix of audio, video, print, graphics and databases. In the coming years, new technology and changing market forces will completely transform the news industry.
Organizations other than traditional broadcast stations and networks are offering electronic journalism, taking the journalists beyond the TV screen and distributing it online. Because of this journalists have become more versatile and have learned new skills. Large and small stations must adjust as well, purchasing far more powerful digital equipment required to gather and present the news. The new technology, fortunately, is much easier to use and offers possibilities for new revenue and products, as well as new competitors.
Selection and story telling will always be the essence of good journalism, regardless of the medium of distribution, but, when nearly every office and home receives dozens to hundreds of sources containing news and information, eventually there may be a question of editorial responsibility. These technological changes for the public and for our democratic society contain implications that require examination from the perspective of journalist and the news consumer.
A key issues must be addressed in the future:
How can quality, integrity and usefulness of news product be maintained?
How will changes in communication technology affect the journalists and the news organizations?
Can journalists use these new communication tools to better serve the audience and society?
Will audiences react to this rapid pace of change?
All of these impact with changes. All these things affect working journalists and news executives who face changes. Additionally, those affected include journalism students, educators and others concerned about the impacts of technological and viewing habit changes.
The target demographic I will be examining will be between the ages of 18-34, which is younger than news' traditional demographic of 25-54.]
Younger people (18- to 34-year-olds) are much more likely to view television news as mainly interested in serving the public interest (57.5% vs. 46.7%). Creating a local brand and attracting the most viewers is the name of the game in the battle for ratings and revenues. The local newscast defines the image of the station, and now more than ever local stations need up-to-date newscasts to keep audiences tuned in. Local stations have problems that the bigger markets do not have, tapping into news and information-gathering networks for state, national, and international news, sports, business, entertainment, politics and weather. The newsgathering services they utilize truly define their on-air and online brand. They can even build audience share with videos, audios, graphics, photos, text, newsroom systems and online multimedia. It will take this kind of up-to-date technology and style of newscasts to attract the younger people in today's market.
Digital Television's Impact on News Profitability
Multimedia is appealing not only to young people and seniors alike. But it creates a quandary for advertisers and networks as they try to sell advertising in what has been an unpopular medium, the internet. Statistics show that internet advertising does not work as well as TV ads, in spite of the fact that $100 billion of assets are now managed online (Survey 11). Yet the quandary must be solved soon, because soon every network must go digital. Some TV providers who have begun to really see the light are the broadcast networks such as ABC and CBS and local affiliate stations that broadcast the network content over the airwaves. Attempts to go full HDTV broadcasting has happened not only because the broadcast folks are simply being good TV citizens, but because the FCC has mandated a transition from analog to digital TV. Eventually, all broadcasters will need to turn off their analog signals and send out DTV broadcasts. It will be DTV, and not HDTV broadcasts, since lower-resolution 480p or even 480i signals can be broadcast (HDTV 2007).
George Gilder says "The Internet will be the central nervous system of the new global economy." In 1998 only 40% of households had a PC and only 20% of those were connected to the Internet and only 2% were regular users. Internet consumers purchase less than $1 billion per year in goods and services, compared to $8 trillion annual market. Besides these holdups, going digital is not a cheap transition for broadcasters or consumers. This cost breeds skepticism about programming on high-definition format, and how readily consumers will adopt the new technology completely. According to FCC mandate, the big four network affiliates in the top 30 markets are required to be broadcasting digitally. Eventually all stations will be able to transmit digitally, and stations are supposed to stop sending out analog signals-in a complete digital conversion, making older TVs obsolete.
It won't happen. Bob Turner, vice president of engineering at Belo says, "There are a few thousand (digital) sets out there in the whole U.S., and that's it."
Eighty-five percent is supposed to be the magic cut-off number. If digital set penetration is not 85% in a market, a station does not have to shut off analog broadcasting.
I have to admit, I'm a little skeptical about HDTV," says James Marsh, senior broadcasting and publishing analyst at Prudential Securities. "It just doesn't seem to me something that consumers are really clamoring for right now." One top network official says it's hard to believe Congress would allow millions of people to be suddenly shut off from TV. "It's a joke. Twenty to 25 years from now, analog will shut down." Turner says he doesn't know what the solution will be. "I know that we have 15 stations to go on the air ourselves, and I am concerned about it. I'll say that for sure. it's economically devastating to the small stations" (RTNDA, 2006).
The cost to broadcasters will vary widely, Turner says. Figure $3 million for a tower and up to $1.5 million on a transmitter building. Some towers may be strong enough to handle the additional load-with added support-but even that will be expensive. Transmitters cost $500,000 to $1.4 million. Antennas are $180,000 to $500,000, depending on configuration. Turner says to figure $3 million to $5 million just to get on the air. Add some digital equipment in the control room, like a file server and some routing and other related equipment, and you're up to $5.5 million to $6.5 million. That's just for what's called "pass through," meaning that digital signals coming in to the station can be broadcast digitally. Those figures don't include anything to gather or originate digital programming. This will be the biggest hold-up in the digital market.
While digital studio equipment is heading down in price, transmitters are holding steady, and towers are getting more expensive. "It's going to get much worse when you have 1,200 stations trying to get on," says Turner. "The problem is just awesome."
Smaller markets, the ones least able to afford the change, will get hit with the highest bills because they're least likely to have the strongest towers and extra transmitter space. "Those small markets aren't going to be 85% digital for a long, long time," says Turner. "I would think 2020, maybe. There is no [way] to pay for it. We'll do pass through, and we'll do it in as responsible way as we can." Any station that invests all this money is going to want something to show for it. The question is how soon will they get it? "There has to be compelling programming, and in my opinion, it must be HD (high definition) for people to buy [digital] sets," says Turner. "I don't think they will buy a $6,000 set in order to get five more channels of what they already get on cable and satellite.
The conversion to digital is not going to be an overnight thing, and it's not a part of what's required by the government," Turner continues. "The government requires you to transmit digital; it doesn't require you to originate it." Turner suspects that in five years, maybe less, high-definition equipment will cost no more than high-end standard definition equipment. But other than pass through, most gathering and origination equipment on the local level will not be purchased until the older equipment wears out (RTNDA, 2006).
A plan to look at certain news programs among the different networks and view their ratings in the past vs. their ratings more recently for the target demographics being examined.]
As to general radio and television news profitability, the data from 2002 follows. Percentages from year to year do not differ within a few percentage points.
TV News Profitability by Size and Affiliation
Showing profit Breaking even Showing loss Don't know
By Full-time staff
ABC
CBS
Fox
NBC
Big four affiliates
Other commercial
Note that other commercial stations are considerably less likely to be profitable than network affiliates. Otherwise, there are few consistent patterns within the numbers.
Percentage of TV Station Revenue Produced by News
Average Median Minimum Maximum Not Sure
All TV News
By Full-time staff
ABC
CBS
Fox
NBC
Big four affiliates
Other commercial
The percentage of revenue generated by news fell from 2001's all-time high — "the average dropped from 44.0% to 41.0%, and the median fell from 45.5% to 40%. All of the decrease came from top 25 markets.
Internet Revenue is growing
No one's really making a lot of money on the Internet yet," says Bannister, who predicts Internet advertising will continue to grow rapidly as more people log on for entertainment and newscasts. "Internet usage is doubling every hundred days, so advertisers are going to go where the eyeballs are" (Papper, 2003).
But brand-building isn't easily done over the Internet alone, leaving the power to build brand in the hands of the networks and local TV and radio station owners. Experts see a strong potential for networks to extend their brands onto the Internet, and view the Internet as more a collaborative media than a competitive one.
In the future, the digital revolution will take on an entirely new dimension, with the development of ubiquitous networks and pervasive computing based on technologies like RFID (radiofrequency identification) and sensor networks. In a future of digital ubiquity, the world's networks will not only connect people and data, but also things. In this way, mundane daily tasks become increasingly automated, and the technology behind them progressively fades from the perception of the user. This will have important implications not only for society and individual lifestyles, but also for business strategy and policy priorities (Going 1).
Vertically integrated news media and broadcast media companies will be seen to create interest through broadcasting editorial content and driving audiences who have further interest to network and station web sites where they can explore their unique interests on the same franchise. (Papper, 2003).
This will help me determine if the ratings and viewers have increased or decreased. I will look at some of the concerns the networks maybe faced with, such as the target demographic not watching news programs as often as other demographics.]
In 2003, 50% of the American public got most of their news from the local TV news program (49.9%), rather than the national TV news (23.2%), and most of them watched local TV newscasts every day (61.4%).
Determining who the news directors are implies many things, such as how much time is spent on various kinds of news, the political bent of the news director and how experienced they are, how racially diverse and how many are women. As with the U.S. population in general, news directors were more likely to be Republicans in 2003 than in 1998. Compared with the 1998 survey, the survey respondents were a bit more experienced, were a little more racially diverse and included more women. The percentage of news directors with degrees in journalism or communication increased by 25.4 percentage points between 1998 and 2003.
News directors feel there are more channels for feedback from the public than the public recognizes, and news directors feel their station does a lot better job of listening and responding to viewers than do viewers.
According to Nielsen, younger people (18- to 34-year-olds) and are much more likely to view television news as it serves the public interest (57.5% vs. 46.7%). Minorities are also more likely (58.6%) to view television news as mainly serving the public interest (Nielsen, 2007).
Almost 100% (98.9% in 2003) of the American public believe the main function of local TV news is to inform people about what is happening in their community, as opposed to suggesting potential solutions to local problems (46%), to get the facts right and not interpret the news (76%), or to act as a watchdog over local government (76.6%). They gave the job the media is doing a "good" rating (72%), rather than "excellent" rating (7.7%). Overall, the public believes that local TV news programs are mainly interested in serving the public (44.7%), rather than making a profit (42%), by a small margin, which was better than the poll taken in 1998, which indicated almost the exact opposite, with 52% believing that TV news programs were out to make a profit.
The public felt that news reporting on local television was improperly influenced by the desire to report the story first (before other stations) (56%), the desire to increase TV ratings (51%) and the desire of the news organizations to make a profit (often = 27%, Sometimes = 36%). This indicates that the public feels that sometimes news organizations are out to make a profit, but that more than half of them just want to get the story first or to increase their ratings, with little regard for ethics in reporting. The local station, 76% said, should report news only after all of the facts have been checked, even if it means they don't report the story first, and 70% said that local TV news should wait until formal charges are filed before reporting a person's name if they are suspected of committing crimes. However, 78% said that journalists should be able to use hidden cameras or recorders because sometimes it is the only way to get the story. Most respondents (70%) to the survey said that local TV news goes as far as they think is right (RTNDA, 2007). In other words, the public is pretty happy with the way the news is presented today. During an election year these statements may not ring as true, but newscasters have strong ethics and overall present the news fairly and accurately without stepping on anyone's toes. This is what brings in the viewers and the revenue.
I will also view the personalities that many of the networks are now pushing and look at whether the viewers are increasing or decreasing after the networks have the pushed the personalities. Suggestions will also be made that could help to improve the ad campaigns or the methods used to increase viewers watching news programs.]
Andersen Cooper is the newest anchorman for CNN on the program 360°, having joined them in December. but, in spite of his being touted as being a novice, he is an experienced journalist, having joined CNN in 2001. He once worked for ABC as a correspondent and the host of a reality show. Before that he was chief international correspondent for ABC, working out of Bosnia, Iran, Israel, Russia, Rwanda, Somalia, South Africa and Vietnam. He already has a book out, has covered major stories, such as Hurricane Katrina, the Sri Lanka tsunami and was in Baghdad for the elections. His thin, handsome look has graced the pages of newspapers, appeared on billboards, TV commercials and other modes of advertising, as CNN has pushed his image on the American public, to try to bring in the viewers (Anchors, 2007).
News is popular and the anchors for the news seem to have a mystique about them. As networks push their anchors, the viewers increase. Tim Russert is another good example, being a recent NAB inductee to the Hall of Fame for his moderating the program, "Meet the Press." "Meet the Press" is the fifth most downloaded podcast. MTP utilizes his show and his podcast to further the reputation of the program and Russert utilizes the latest technology to further his aspirations on the 60-year-old program. Being the show's current moderator, Tim Russert, accepted the award for MTP, calling the program a national treasure and himself its temporary custodian. He says his secret is "preparation, discipline and accountability." He believes there are other forms of political programming, but he supports the advocacy style of some who host cable TV or talk radio – or who blog.
People who state "this is what I believe" as they conduct political conversations are important to a democracy, he says, but he believes he has a different role to play as the host of MTP, and does not inject his own views into the conversation. he strives to use the limited time he has each week to "encourage, motivate and tweak curiosity," while other TV news programs have tended to gravitate toward conflict rather than nuance in issues. Meet the Press is available on new media and MTP, over-the-air, online, on cable, and podcast. Strangely enough, extending its availability has built rather than fragmented the Sunday TV audience. When told that his program was the fifth-most-downloaded podcast, Russert said his competitive spirit led him to ask who was beating him. "When they told me the first four were music and porn, I shut up" (Geisler, 2007).
Richard Hubbell was a local anchorman for WCBW, a CBS station, in New York in 1941. One of the first TV news anchors, his show ran twice a week, but his career ended with the advent of World War II. Though radio news had covered the nation since 1920, TV networks didn't really begin until 1948, when coaxial cable was able to connect major TV markets. Until then, local news and local news programs were all that were available on TV. Even though only 9% of American homes had TV in 1950, NBC, CBS, ABC and DuMont became the four top television networks.
John Cameron Swayze, with a voice familiar to listeners from the many years he spent in radio, captured a huge audience with his eye fixed on the camera and his photographic memory giving him the script without cue cards. He somehow understood the visual role that anchors play when they present the news. His parting line each night, "Well, that's the story, folks. Glad we could get together," was famous. Many today still remember his voice from a commercial for Timex as he said "It takes a licking and keeps on ticking." Fox (Fox/Movietone) knows it owes this personality for their popularity with the news audience of the day.
Dave Garroway was another big name that NBC used to push its programming, as he began the Today program in 1952. As Garroway predicted on his first morning broadcast, it was a "new kind of television."
The (Chet) Huntley- (David) Brinkley Report was the next NBC newscast. These two personalities together pushed the network to the top of the market in 1956, a lead which it kept throughout the 1950s and 1960s, until Walter Cronkite became the biggest name in news in 1967, bringing CBS to the top. Cronkite's familiar phrase as he ended his program was "And that's the way it is."
News anchors and programming has continued to evolve with the times and the technology. Big-name news anchors, such as John Daly, Peter Jennings, Douglas Edwards, Edward R. Morrow, Dan Rather and Connie Chung, Harry Reasoner, Barbara Walters, Bob Schieffer and Katie Couric are household names that bring in the profits with the highest ratings. It is no wonder that networks push and advertise their anchors.
I will utilize my knowledge in public relations to make suggestions about the marketing and advertising strategies and to increase the number of viewers within the targeted demographic watching news programs.]
To capture the younger market, technology and programming will be the answer. A webpage with choices of what one wants to see at the moment appears to be the latest trend. Not only the latest news about TV personalities, but daily news from the major networks is showing up on the internet as well as on the TV screen. Blogs and podcasts are sources that the public uses for news, and networks are embracing them. For example, multimedia journalism with the most up-to-the-minute news today is available from not only the original TV or newspaper source, but from the internet, with videos, sound and live coverage of events. Examples of this type of coverage may be seen from the Washington Post (http://www.washingtonpost.com/wp-dyn/content/photo/),from InteractiveNarratives.org (www.interactivemarrative.org),the New York Times (http://www.nytimes.com/).Cyberjournalist.net (http://www.cyberjournalist.net/great_work_gallery/),and Guardian Unlimited, (http://www.guardian.co.uk/interactive/0,192055,00.html).Soon this type of coverage will be available on the TV screen, or rather one's computer screen will become one's TV screen, with not only the news, but the series or popular programs that one wants to watch available at any time.
In conclusion, the study will be to examine the reasons young people watch TV, the news in particular, and to determine what kind of advertising, where to place advertising and in what medium to advertise, in order to gain a profit from their numbers. It is found that TV coverage of the news is big business and that news anchor name recognition is profitable for networks. Furthermore, spin-offs of their newscasts, such as blogs and podcasts, are very popular among young adults. Technology has had an impact and adjusting to the changes that it has brought will determine whether advertisers will be able to reach the younger audience and will be able to adapt to different mediums in order to bring their products to public attention.
Works Cited
Anchors and Reporters: Andersen Cooper. Cable News Network, CNN.com. 2007. http://www.cnn.com/CNN/anchors_reporters/cooper.anderson.html.
Archibald, Robert B.; Haulman, Clyde a.; Carlisle E. Moody, Jr. Quality, Price, Advertising, and Published Quality Ratings,. The Journal of Consumer Research, Vol. 9, No. 4 (Mar., 1983), pp. 347-356.
Digital.life Report. International Telecommunication Union Internet Report 2006. http://www.itu.int/osg/spu/publications/digitalife/docs/digital-life-web.pdf
Geisler, Jill. Russert on his career, his show and his podcast. RTNDA Notebook. 16 April 2007. http://www.poynter.org/column.asp?id=100&aid=121550.
Going Digital. International Telecommunication Union Internet Report 2006: digital.life. http://www.itu.int/osg/spu/publications/digitalife/goingdigital.html.
HDTV Channels. Web Articles. http://www.web-articles.info/e/a/title/HDTV — Channels/.
Litan, Robert E., and Niskanen, William. Going Digital: A Guide to Policy in the Digital Age. 1998. Washington, D.C.: Brookings Institute Press.
Marketing Opportunities with NAB. National Association of Broadcasters 2007. http://www.nab.org/Content/NavigationMenu/AboutNAB/Advertising/Marketing_Opportunit.htm#1.
Nielsen Top TV Ratings. Nielsen Media Research. 2007. http://www.nielsenmedia.com/nc/portal/site/Public/menuitem.43afce2fac27e890311ba0a347a062a0/?show=%2FFilters%2FPublic%2Ftop_tv_ratings%2Fbroadcast_tv&vgnextoid=9e4df9669fa14010VgnVCM100000880a260aRCRD.
RTNDA Honors Christiane Amanpour of CNN with Prestigious Paul White Award. RTNDA. 17 Apr 2007. http://www.rtnda.org/news/2007/041707Amanpour.shtml.
RTNDA Celebrates Journalism Excellence. RTNDA. 16 Oct 2006. http://www.rtnda.org/news/2006/101606.shtml.
Papper, Bob, 2003 Local Television News Study of News Directors and the American Public. Washington, D.C.: RTNDF, the Foundation for Electronic Journalism, 2003. http://www.rtnda.org/ethics/2003survey.pdf.
Shedden, David. Early TV Anchors. Poynter online. 30 Mar 2007. http://www.poynter.org/content/content_view.asp?id=99440&sid=8.
Sreevivasan, Sree. The Changing Media Landscape. Sreetips.com. 2007. http://www.sreetips.com/landscape.html.
Survey of Online Commerce. The Economist, 10-16 May 1997. p. 11.
---
Are you busy and do not have time to handle your assignment? Are you scared that your paper will not make the grade? Do you have responsibilities that may hinder you from turning in your assignment on time? Are you tired and can barely handle your assignment? Are your grades inconsistent?
Whichever your reason is, it is valid! You can get professional academic help from our service at affordable rates. We have a team of professional academic writers who can handle all your assignments.
Plagiarism free papers
Timely delivery
Any deadline
Skilled, Experienced Native English Writers
Subject-relevant academic writer
Adherence to paper instructions
Ability to tackle bulk assignments
Reasonable prices
24/7 Customer Support
Get superb grades consistently
Online Academic Help With Different Subjects
Literature
Students barely have time to read. We got you! Have your literature essay or book review written without having the hassle of reading the book. You can get your literature paper custom-written for you by our literature specialists.
Finance
Do you struggle with finance? No need to torture yourself if finance is not your cup of tea. You can order your finance paper from our academic writing service and get 100% original work from competent finance experts.
Computer science
Computer science is a tough subject. Fortunately, our computer science experts are up to the match. No need to stress and have sleepless nights. Our academic writers will tackle all your computer science assignments and deliver them on time. Let us handle all your python, java, ruby, JavaScript, php , C+ assignments!
Psychology
While psychology may be an interesting subject, you may lack sufficient time to handle your assignments. Don't despair; by using our academic writing service, you can be assured of perfect grades. Moreover, your grades will be consistent.
Engineering
Engineering is quite a demanding subject. Students face a lot of pressure and barely have enough time to do what they love to do. Our academic writing service got you covered! Our engineering specialists follow the paper instructions and ensure timely delivery of the paper.
Nursing
In the nursing course, you may have difficulties with literature reviews, annotated bibliographies, critical essays, and other assignments. Our nursing assignment writers will offer you professional nursing paper help at low prices.
Sociology
Truth be told, sociology papers can be quite exhausting. Our academic writing service relieves you of fatigue, pressure, and stress. You can relax and have peace of mind as our academic writers handle your sociology assignment.
Business
We take pride in having some of the best business writers in the industry. Our business writers have a lot of experience in the field. They are reliable, and you can be assured of a high-grade paper. They are able to handle business papers of any subject, length, deadline, and difficulty!
Statistics
We boast of having some of the most experienced statistics experts in the industry. Our statistics experts have diverse skills, expertise, and knowledge to handle any kind of assignment. They have access to all kinds of software to get your assignment done.
Law
Writing a law essay may prove to be an insurmountable obstacle, especially when you need to know the peculiarities of the legislative framework. Take advantage of our top-notch law specialists and get superb grades and 100% satisfaction.
What discipline/subjects do you deal in?
We have highlighted some of the most popular subjects we handle above. Those are just a tip of the iceberg. We deal in all academic disciplines since our writers are as diverse. They have been drawn from across all disciplines, and orders are assigned to those writers believed to be the best in the field. In a nutshell, there is no task we cannot handle; all you need to do is place your order with us. As long as your instructions are clear, just trust we shall deliver irrespective of the discipline.
Are your writers competent enough to handle my paper?
Our essay writers are graduates with bachelor's, masters, Ph.D., and doctorate degrees in various subjects. The minimum requirement to be an essay writer with our essay writing service is to have a college degree. All our academic writers have a minimum of two years of academic writing. We have a stringent recruitment process to ensure that we get only the most competent essay writers in the industry. We also ensure that the writers are handsomely compensated for their value. The majority of our writers are native English speakers. As such, the fluency of language and grammar is impeccable.
What if I don't like the paper?
There is a very low likelihood that you won't like the paper.
Reasons being:
When assigning your order, we match the paper's discipline with the writer's field/specialization. Since all our writers are graduates, we match the paper's subject with the field the writer studied. For instance, if it's a nursing paper, only a nursing graduate and writer will handle it. Furthermore, all our writers have academic writing experience and top-notch research skills.
We have a quality assurance that reviews the paper before it gets to you. As such, we ensure that you get a paper that meets the required standard and will most definitely make the grade.
In the event that you don't like your paper:
The writer will revise the paper up to your pleasing. You have unlimited revisions. You simply need to highlight what specifically you don't like about the paper, and the writer will make the amendments. The paper will be revised until you are satisfied. Revisions are free of charge
We will have a different writer write the paper from scratch.
Last resort, if the above does not work, we will refund your money.
Will the professor find out I didn't write the paper myself?
Not at all. All papers are written from scratch. There is no way your tutor or instructor will realize that you did not write the paper yourself. In fact, we recommend using our assignment help services for consistent results.
What if the paper is plagiarized?
We check all papers for plagiarism before we submit them. We use powerful plagiarism checking software such as SafeAssign, LopesWrite, and Turnitin. We also upload the plagiarism report so that you can review it. We understand that plagiarism is academic suicide. We would not take the risk of submitting plagiarized work and jeopardize your academic journey. Furthermore, we do not sell or use prewritten papers, and each paper is written from scratch.
When will I get my paper?
You determine when you get the paper by setting the deadline when placing the order. All papers are delivered within the deadline. We are well aware that we operate in a time-sensitive industry. As such, we have laid out strategies to ensure that the client receives the paper on time and they never miss the deadline. We understand that papers that are submitted late have some points deducted. We do not want you to miss any points due to late submission. We work on beating deadlines by huge margins in order to ensure that you have ample time to review the paper before you submit it.
Will anyone find out that I used your services?
We have a privacy and confidentiality policy that guides our work. We NEVER share any customer information with third parties. Noone will ever know that you used our assignment help services. It's only between you and us. We are bound by our policies to protect the customer's identity and information. All your information, such as your names, phone number, email, order information, and so on, are protected. We have robust security systems that ensure that your data is protected. Hacking our systems is close to impossible, and it has never happened.
How our Assignment  Help Service Works
You fill all the paper instructions in the order form. Make sure you include all the helpful materials so that our academic writers can deliver the perfect paper. It will also help to eliminate unnecessary revisions.
2.      Pay for the order
Proceed to pay for the paper so that it can be assigned to one of our expert academic writers. The paper subject is matched with the writer's area of specialization.
3.      Track the progress
You communicate with the writer and know about the progress of the paper. The client can ask the writer for drafts of the paper. The client can upload extra material and include additional instructions from the lecturer. Receive a paper.
4.      Download the paper
The paper is sent to your email and uploaded to your personal account. You also get a plagiarism report attached to your paper.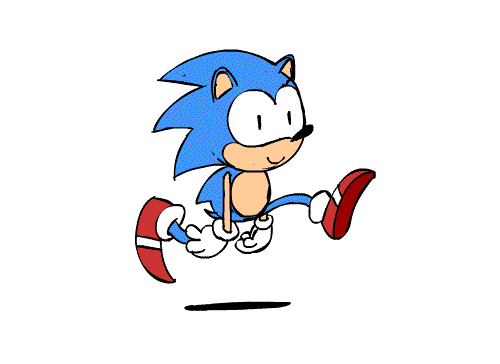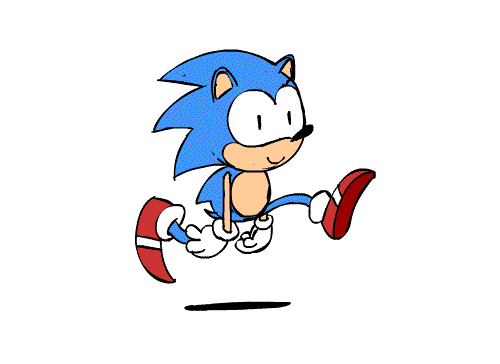 PLACE THIS ORDER OR A SIMILAR ORDER WITH US TODAY!!!
---