Town/Village Development in the UK in the Medieval Ages
Leicester Development in the Medieval Ages
Leicester provides an excellent example of fort-settlement-town-city development through the Medieval Ages. Controlled at different stages by the Romans, Anglo Saxons, Danish and, of course, Great Britain, Leicester shows the combined contributions, primarily of the Romans, Anglo Saxons and British in its development. Realizing the importance of these contributions, the University of Leicester has undertaken various archaeological projects to continually learn about the city's Medieval development and the Leicester City Council has undertaken a considerable preservation project, particularly of the marketplace area. Both the University and the City Council intend to uncover and preserve Leicester's rich history.
Backdrop: British to Roman to Anglo Saxon to Danish to British
Leicester is a city located at 52°38″06″N 1°08″06″W in modern-day East Midlands, Great Britain (Google, Inc., 2006). However, it did not become an organized settlement until it was captured by the invading Romans circa 47 AD. Initially a Roman outpost settled along the Soar River and called Ratae Corieltauvorum, the fort was fully established before 210 AD (Heritage Key, 2011). The Romans allowed suburbs to grow outside the fort walls circa 250 AD, forming a town, and continued to reside in the settlement until abandoning it on or about 407 AD (Lambert, A timeline of Leicester, 2011). The town continued with few inhabitants until the invading Anglo Saxons captured the town, revived it and effectively made it a city by making it a bishopric circa 680 AD. The city continued to flourish until 877, when the invading Danes captured the city and made it a borough of Danelaw. The city remained a borough of Danelaw until 918 AD, when the British recaptured the city. It was in the Domesday Book — a survey of large sections of Great Britain and Wales published in 1086 — that Leicester was listed as 'Ledecestre' and had a population of approximately 1,500 people. Since its recapture in 918, the city has remained under British rule (Lambert, A timeline of Leicester, 2011). The Medieval Period is divided into Early Medieval Period, from the 5th Century to the 12th Century (Warner, The Oxford companion to Irish history: Early Medieval period, 2007) and Late Medieval Period, from the late 12th Century to the early 16th Century (Warner, The Oxford companion to Irish history: Late medieval period, 2007). Consequently, Leicester's Medieval development occurred under Roman, Anglo Saxon, Danish and British rule.
3. Boundaries from Roman Occupation throughout Medieval Period
Only 0.01% of original Roman architecture remains (Heritage Key, 2011). However, in preparing a proposal for conserving the current marketplace, the Leicester City Council issued the following map of Ratae Corieltauvorum (Leicester City Council, 2007, p. 9).
According to the Leicester City Council, the form of Ratae Corieltauvorum can be reconstructed from plans. An important portion of the plans involves the town's defenses, forming its boundaries:
"the southern and eastern boundaries of the conservation area, through the centre of the block of shops between Market Place, Gallowtree Gate and Horsefair Street, follow roughly the line of the ramparts and ditches that marked the edges of the town (Gallowtree Gate itself runs just to the east of the original ditch). These later became the walls and ditch of the medieval town until they fell out of use in the 17th century" (Leicester City Council, 2007, p. 9).
4. Marketplace
a. Roman
As "Map 3" shows, during Roman occupation, the marketplace was located in the southeast corner of the settlement. The lack of remaining Roman architecture has forced the City Council to obtain information from other sources:
"A Roman tessellated pavement (part of a domestic mosaic floor) from a site near Malcolm Arcade is known from records made in the 18th and 19th centuries and Silver Street follows roughly the line of the main Roman east-west street that led from the town's West Gate (the important Roman road we know as the Fosse Way). Deposits of materials from the Roman period were recorded during building works at 16-20 Silver Street and an excavation in 1968 revealed part of a Roman building adjacent to 42 Silver Street. Finds of Roman pottery have also been made frequently in the area. However, much Roman material has probably been lost, at least immediately behind the street frontages, as the many new buildings constructed during the 19th century were provided with deep cellars that will have destroyed any Roman archaeology. However, there could be up to 4 m (13ft) of archaeology below current ground levels, although, as yet, there has been little opportunity for detailed investigations" (Leicester City Council, 2007, p. 10).
In addition, in 2001, an Archeological Investigations Project was undertaken, assessing the following areas for archaeological possibilities: St. Nicholas Circle, Abbey Ward; Cank Street; Abbey Parks Campus; Alexandra House, Rutland Street; Beaumont Leys Lane, Beaumont Leys; Cross Corners, Thurcaston Road, Belgrave; Freeman's Park Campus, Southfields; land at Stoneham House Farm, Barkby Thorpe Road; Land off Castle Street and Southgates; land off Mill Lane; land off Raw Dykes Road; Leicester Royal Infirmary, Alystone Road; proposed De Montfort University Leicester City Campus Developments; the former Powergen Site, Raw Dykes Road/Aylestone Road, Castle Ward; Vaughan Way and High Cross Street; Westbridge Wharf, Bath Lane; Wimbledon Mills, Wimbledon Street (University of Leicester Archaeological Services, 2001).
b. Anglo Saxon, Danish, British
The City Councils believes that this same market area was probably used as a market for centuries after the Roman occupation and continuing through the Medieval period, due to its examination of word origins in Anglo Saxon, Danish and Old English. The market is known as the "Cheapside Area" and the name "Cheapside" is from the Saxon word ceapan, which means "buy." In addition, the Danish word for "sell" is chepe and the area's Old English name was "Chepe" (Leicester City Council, 2007, p. 10). Under British rule, authority for the markets was given by the Earls of Leicester in the early 1200's and the market was then often called "The Earl's Market" (Leicester City Council, 2007, p. 10). The market was eventually known as "Saturday Market" because the market was allowed to operate on Saturdays.
The City Council assembled the following "Map 4": the map of Medieval Leicester and its market (with Map Key on following page)(Leicester City Council, 2007, p. 10):
The Key to the Map of Medieval Leicester is:
(Leicester City Council, n.d.)
5. Social Structure
Medieval society in general was divided into three "estates": the nobility, who were relatively few and whose mission was to rule and defend "the body politic"; the Church, which tended to society's spiritual needs; the Commoners who worked to fulfill society's physical needs (Chaucer, 2007). Within Medieval Leicester: nobility was embodied in the Earl; the Church was embodied in the Austin and Grey Friars; Commoners were everybody else. The Earl used a steward to run day-to-day business but ultimately ruled the town. By law, the Earl cornered the market on grain and bread: he owned all the mills and the bread-baking ovens; all grain was legally required to be ground in his mills; all bakeries had to bake their bread in his ovens; he could fine bakeries for cooking underweight loaves; he charged tolls for all the markets' stalls (Lambert, A history of Leicester, 2011).
6. Roman and Medieval Gates
The wall lines of Ratae Corieltauvorum were later followed in building the Medieval Leicester walls and North, West, East and South Gates, which are indicated as 1, 2, 3, and 4 on the Map Key. Those Medieval wall lines eventually formed modern-day Soar Lane, Sanvey Gate, Church Gate, Gallowtree Gate, Horsefair Street to the Soar River and running along the river. The Medieval gates were the town entrances and were like fortresses, with "portcullises" – iron gratings that could be raised and lowered over the entrances (Merriam-Webster, 2012). The gates were open from sunrise to sunset and constantly guarded, having guardrooms and dungeons above the gates. The gates were so narrow and low that produce carts could not pass through; consequently, goods were sold outside the East Gate and the primary inns were built outside Leicester's walls. In 1774, the gates were torn down and sold for building materials (Leicester City Council, n.d.).
7. Bridges
According to the Map Key: North Bridge (5) and Frogmire Bridge (6) crossed the Soar River north of the Medieval town and leading to the North Gate. In addition, Bow Bridge (7), West Bridge (8), Braunston Bridge (9) and Little Bow Bridge (56) crossed the Soar River on the west, leading to the West Gate. Finally, Cow Bridge (10) crossed the Soar River to the south of the town, leading to Cow Lane and eventually to South Gate.
8. Churches
The importance of the Church can be easily deduced from the sheer number of Churches in this single Medieval town. Though Medieval Leicester was merely 100 acres and had a population of only 1,500 in 1086, the town contained eleven churches: All Saints (11) was on the far north end of High Street; St. Michael's (12) was located between St. John's Lane and St. Peter's Lane, slightly north of the town's midpoint; St. Peter's (13) was located in the middle of the town, just off Dead Lane; St. Martin's (14), St. Margaret's (15) and Grey Friar's (16) were all located slightly south of the town's midsection, between or around Kirk Gate and St. Francis Lane; St. Mary's (17) was located toward the southwestern area of the town; St. Nicholas' (18) was located in the northwestern area of the town, adjacent to Jewry Wall; St. Clement's (19) was located in the northwestern area of the town, near the Soar River; St. Sepulchre's (20) was located far south, near Cow Gate; Newarke College Church (26) located in the town's southwestern borough of Newarke.
The most famous of all these Churches is St. Nicholas Church:
(St. Nicholas Church, 2011)
St. Nicholas Church was built circa 880 AD by the Anglo Saxons, at least partially from the stones of Roman ruins (Artsin Leicester/shire, n.d.). The Church is adjacent to the Jewry, near the center of Ratae Coritanorium. Prior to the Church's construction, a basilica, temple, open space or exercise ground may have been on the Church's site, but noone is certain. The Church has the Anglo Saxon feature of two small windows in the nave's north wall, with arches made from reused Roman tile following the arches' curves. In addition, the Church's foundation runs west to east, 50″ below the current floor and level with the Jewry Wall's arch bases (St. Nicholas Church, 2011).
9. Friars
Medieval Leicester contained two priories: the Austin Friars' Priory (29), located on the western side of the town, near Little Bow Bridge; the Grey Friars' Priory (42), located east of High Street, between St. Francis Lane and Friar Lane. Friars tended to the sick in hospitals and taught in the Free Grammar School (Lambert, A history of Leicester, 2011).
10. Hospitals
Medieval Leicester contained three hospitals: Newarke (24), located in the southwestern borough of Newarke; Wigston's (40), located on St. Francis Lane, to the east of High Street; St. John's (62), located near St. John's Lane at High Street. Medieval hospitals were run by the churches and were manned by the monks (Lambert, A history of Leicester, 2011). Newarke Hospital was founded in 1331 by Henry, 3rd Earl of Lancaster and Leicester on 4 acres next to Leicester Castle:
(Leicester City Council, n.d.)
11. School
The Free Grammar School (59) was located in the middle of Medieval Leicester, at the corner of High Street and Dead Lane:
(Geolocation, n.d.)
During the Medieval Age, free grammar schools were established to teach Latin, under the control of the Church. Latin was essential for men to enter religious life or learned professions because Latin was the key to classical learning and medieval scholarship (Salter & Lobel, 1954).
12. Castle Hall, Castle House and Castle Mound
Castle Hall (21), Castle House (22) and Castle Mound (23) are all associated with Leicester Castle:
(Artsin Leicester/shire, n.d.)
Located in Old Town, the original castle was built from timber circa 1070 AD by the British after the Norman Conquest. The mound and ruins of the original castle can still be seen. The second Leicester Castle was built circa 1150, also in Old Town, and reputedly had one of the best Great Halls of the Norman Period. Frontage was added in 1790, obscuring the castle's Medieval structure. The castle compound includes a number of buildings added after the Medieval Ages (Artsin Leicester/shire, n.d.).
13. Mills
Medieval Leicester had four mills, all owned by the Earl: Newarke Mill (32), located in the southwestern borough of Newarke; Castle Mill (33); located near Leicester Castle; North Mill (34), located between two branches of the Soar River near the North Gate; Mary Mill (64), located far south, near Cow Lane (Lambert, A history of Leicester, 2011).
14. Inns
There were four inns serving Medieval Leicester: Blue Boar Inn (36), located in mid-Leicester, at the corner of the Guild Wall and High Street; Green Dragon Inn (48), located near the south wall on Horse Fair Lane; Angel Inn (49), located on the southeastern wall near the Town Ditch; Maiden Head Inn (50), located along Kirk Gate.
15. Other Notable Public Buildings and Structures
a. Jewry Wall
(Artsin Leicester/shire, n.d.)
Jewry wall is the second largest surviving remnant of Roman occupation and is believed to be part of the Roman baths (Leicester City Council, 2012). Currently consisting of a wall section, two arches set in alcoves and a niche separating them, the wall was built of Roman brick circa 125 AD by the construction technique of Opus Mixtum to avoid cracks. Opus Mixtum was a type of architecture used during the time of Hadrian and consisted of using alternating horizontal bands of opus reticulatum and opus latericium (Seindal, 2003). The wall itself is 23 metres long x 8 metres high x 2.5 metres thick and is currently adjacent to St. Nicholas Church at the Jewry Wall Museum, along with some Roman artifacts (Artsin Leicester/shire, n.d.).
b. Leicester Abbey
Leicester Abbey was founded by the 2nd Earl of Leicester, Robert Beaumont, circa 1143, and is constructed primarily of stone. Established as a community for the Order of St. Augustine, the Abbey became one of the most important Augustinian abbeys in England. However, Henry VIII dissolved all Roman Catholic abbeys in 1536 and the structure was gradually demolished by use of its stone for other construction. The abbey is now listed as a "Grade I" building according to the Ruins Form, as its structural foundations are visible and spread out across the current park's lawn (Artsin Leicester/shire, n.d.).
16. Survival of the Townscape
Modern Leicester is making considerable efforts to conserve Leicester's Medieval townscape. As can be seen from the Conservation Area outlined in Leicester City Council's "Map 3," the focus area is within the walls of the Roman settlement and medieval town, and there is "clear evidence of Roman settlement within the conservation area boundary including evidence of substantial Roman buildings" (Leicester City Council, 1999). Also, City Council observed that:
a. Highcross Street, which is the High Street of the Medieval map, still runs north-south through Leicester and has preserved buildings from the Medieval Ages;
b. All Saints' Church has survived and is "the key feature in the townscape of the conservation area;"
c. Highcross Street's gradient and buildings enclose the street and define All Saints' Church's setting and that All Saints' Open allows an important view of the Church;
d. All Saints' Open allows a view of the west front and tower of the Church
e. The churchyard can be glimpsed from Highcross Street and the headstones in the churchyard are an important feature of the townscape (Leicester City Council, 1999).
17. Conclusion
Leicester is the quintessential example of Medieval development through multi-cultural contributions, primarily by the Romans, Anglo Saxons and British. While some aspects of Leicester's Medieval development remain mysterious, both the University of Leicester and the Leicester City Council have uncovered and continue to examine as many aspects of Medieval life as possible, including but not limited to architecture, literature and social constructs of Medieval Leicester. It is hoped that through these efforts, we may learn about and conserve as much of our heritage as possible.
Works Cited
Artsin Leicester/shire. (n.d.). Historic buildings and monuments, from Roman times to 1800. Retrieved from Artsin Leicestershire Web site: http://www.artsinleicestershire.co.uk/architecture/historic_buildings.htm
Chaucer, G. (2007). Chaucer's Canterbury Tales. Retrieved from Electronic Lierature Foundation Web site: http://www.canterburytales.org/
Geolocation. (n.d.). The Free Grammar School in Leicester, England. Retrieved from Geolocation.ws Web site: http://upload.wikimedia.org/wikipedia/commons/0/0b/Leicester_Free_Grammar_School_west_side.jpg
Google, Inc. (2006, July 2). Leicester, UK. Google Earth (Version 5.1.3533.1731) [Software]. Mountain View, CA, USA: Google, Inc. Retrieved from Google Earth Web site.
Heritage Key. (2011). Virtual Roman Leicester: A digital recreation of Ratae Corieltauvorum 210 AD. Retrieved from Heritage Key Web site: http://heritage-key.com/blogs/ann/virtual-roman-leicester-digital-recreation-ratae-corieltauvorum-210 AD
Lambert, T. (2011). A history of Leicester. Retrieved from Local Histories.org Web site: http://www.localhistories.org/leicester.html
Lambert, T. (2011). A timeline of Leicester. Retrieved from Local Histories Web site: http://www.localhistories.org/leicestertime.html
Leicester City Council. (1999). Supplementary planning guidance | All Saints' conservation area. Leicester: Leicester City Council.
Leicester City Council. (2007, November). Market place conservation area: character appraisal. Retrieved from Leicester.gov.uk Web site: http://www.leicester.gov.uk/EasySiteWeb/getresource.axd?AssetID=9216
Leicester City Council. (2012). Leicester museums & galleries: Jewry wall museum. Retrieved from Leicester.gov.uk Web site: http://www.leicester.gov.uk/your-council-services/lc/leicester-city-museums/museums/jewry-wall-museum/
Leicester City Council. (n.d.). A plan of medieval Leicester. Retrieved from Liecester.cov.uk Web site: http://www.leicester.gov.uk/about-leicester/lordmayorcivic/history-freemen-town-hall/freemen/freemens-history/medieval-city/
Leicester City Council. (n.d.). Roman and Medieval gates. Retrieved from Leicester.gov.uk Web site: http://www.leicester.gov.uk/your-council-services/lc/growth-and-history/roman-and-medieval-gates/
Leicester City Council. (n.d.). The Newarke. Retrieved from Leicester.gov.uk Web site: http://www.leicester.gov.uk/your-council-services/lc/events/major-events/castleparkfestival/heritage/the-newarke/
Merriam-Webster . (2012). Portcullis – definition and more. Retrieved from Merrium-Webster Web site: http://www.merriam-webster.com/dictionary/portcullis
Salter, H.E., & Lobel, M.D. (1954). The grammar schools of the medieval university. In T.U. Oxford, A History of the County of Oxford, vol. 3 (pp. 40-43). Oxford: The University of Oxford Press.
Seindal, R. (2003, August 6). Opus mixtum, architecture. Retrieved from Sights.seindal.dk Web site: http://sights.seindal.dk/sight/329_Opus_Mixtum.html
St. Nicholas Church. (2011). St. Nicholas Church, Leicester. Retrieved from St. Nicholas Leicester Web site: http://www.stnicholasleicester.com/
University of Leicester Archaeological Services. (2001). Archaeological investigations project 2001: East midlands region: Leicester. Retrieved from Bournermouth.ac.uk Web site: http://csweb.bournemouth.ac.uk/aip/gaz2001/b/eastmid/b622001.pdf
Warner, R. (2007). The Oxford companion to Irish history: Early Medieval period. Retrieved from Encyclopedia.com Web site: http://www.encyclopedia.com/doc/1O245-EarlyMedievalperiod.html
Warner, R. (2007). The Oxford companion to Irish history: Late medieval period. Retrieved from Encyclopedia.com Web site: http://www.encyclopedia.com/doc/1O245-LateMedievalperiod.html
---
Are you busy and do not have time to handle your assignment? Are you scared that your paper will not make the grade? Do you have responsibilities that may hinder you from turning in your assignment on time? Are you tired and can barely handle your assignment? Are your grades inconsistent?
Whichever your reason is, it is valid! You can get professional academic help from our service at affordable rates. We have a team of professional academic writers who can handle all your assignments.
Plagiarism free papers
Timely delivery
Any deadline
Skilled, Experienced Native English Writers
Subject-relevant academic writer
Adherence to paper instructions
Ability to tackle bulk assignments
Reasonable prices
24/7 Customer Support
Get superb grades consistently
Online Academic Help With Different Subjects
Literature
Students barely have time to read. We got you! Have your literature essay or book review written without having the hassle of reading the book. You can get your literature paper custom-written for you by our literature specialists.
Finance
Do you struggle with finance? No need to torture yourself if finance is not your cup of tea. You can order your finance paper from our academic writing service and get 100% original work from competent finance experts.
Computer science
Computer science is a tough subject. Fortunately, our computer science experts are up to the match. No need to stress and have sleepless nights. Our academic writers will tackle all your computer science assignments and deliver them on time. Let us handle all your python, java, ruby, JavaScript, php , C+ assignments!
Psychology
While psychology may be an interesting subject, you may lack sufficient time to handle your assignments. Don't despair; by using our academic writing service, you can be assured of perfect grades. Moreover, your grades will be consistent.
Engineering
Engineering is quite a demanding subject. Students face a lot of pressure and barely have enough time to do what they love to do. Our academic writing service got you covered! Our engineering specialists follow the paper instructions and ensure timely delivery of the paper.
Nursing
In the nursing course, you may have difficulties with literature reviews, annotated bibliographies, critical essays, and other assignments. Our nursing assignment writers will offer you professional nursing paper help at low prices.
Sociology
Truth be told, sociology papers can be quite exhausting. Our academic writing service relieves you of fatigue, pressure, and stress. You can relax and have peace of mind as our academic writers handle your sociology assignment.
Business
We take pride in having some of the best business writers in the industry. Our business writers have a lot of experience in the field. They are reliable, and you can be assured of a high-grade paper. They are able to handle business papers of any subject, length, deadline, and difficulty!
Statistics
We boast of having some of the most experienced statistics experts in the industry. Our statistics experts have diverse skills, expertise, and knowledge to handle any kind of assignment. They have access to all kinds of software to get your assignment done.
Law
Writing a law essay may prove to be an insurmountable obstacle, especially when you need to know the peculiarities of the legislative framework. Take advantage of our top-notch law specialists and get superb grades and 100% satisfaction.
What discipline/subjects do you deal in?
We have highlighted some of the most popular subjects we handle above. Those are just a tip of the iceberg. We deal in all academic disciplines since our writers are as diverse. They have been drawn from across all disciplines, and orders are assigned to those writers believed to be the best in the field. In a nutshell, there is no task we cannot handle; all you need to do is place your order with us. As long as your instructions are clear, just trust we shall deliver irrespective of the discipline.
Are your writers competent enough to handle my paper?
Our essay writers are graduates with bachelor's, masters, Ph.D., and doctorate degrees in various subjects. The minimum requirement to be an essay writer with our essay writing service is to have a college degree. All our academic writers have a minimum of two years of academic writing. We have a stringent recruitment process to ensure that we get only the most competent essay writers in the industry. We also ensure that the writers are handsomely compensated for their value. The majority of our writers are native English speakers. As such, the fluency of language and grammar is impeccable.
What if I don't like the paper?
There is a very low likelihood that you won't like the paper.
Reasons being:
When assigning your order, we match the paper's discipline with the writer's field/specialization. Since all our writers are graduates, we match the paper's subject with the field the writer studied. For instance, if it's a nursing paper, only a nursing graduate and writer will handle it. Furthermore, all our writers have academic writing experience and top-notch research skills.
We have a quality assurance that reviews the paper before it gets to you. As such, we ensure that you get a paper that meets the required standard and will most definitely make the grade.
In the event that you don't like your paper:
The writer will revise the paper up to your pleasing. You have unlimited revisions. You simply need to highlight what specifically you don't like about the paper, and the writer will make the amendments. The paper will be revised until you are satisfied. Revisions are free of charge
We will have a different writer write the paper from scratch.
Last resort, if the above does not work, we will refund your money.
Will the professor find out I didn't write the paper myself?
Not at all. All papers are written from scratch. There is no way your tutor or instructor will realize that you did not write the paper yourself. In fact, we recommend using our assignment help services for consistent results.
What if the paper is plagiarized?
We check all papers for plagiarism before we submit them. We use powerful plagiarism checking software such as SafeAssign, LopesWrite, and Turnitin. We also upload the plagiarism report so that you can review it. We understand that plagiarism is academic suicide. We would not take the risk of submitting plagiarized work and jeopardize your academic journey. Furthermore, we do not sell or use prewritten papers, and each paper is written from scratch.
When will I get my paper?
You determine when you get the paper by setting the deadline when placing the order. All papers are delivered within the deadline. We are well aware that we operate in a time-sensitive industry. As such, we have laid out strategies to ensure that the client receives the paper on time and they never miss the deadline. We understand that papers that are submitted late have some points deducted. We do not want you to miss any points due to late submission. We work on beating deadlines by huge margins in order to ensure that you have ample time to review the paper before you submit it.
Will anyone find out that I used your services?
We have a privacy and confidentiality policy that guides our work. We NEVER share any customer information with third parties. Noone will ever know that you used our assignment help services. It's only between you and us. We are bound by our policies to protect the customer's identity and information. All your information, such as your names, phone number, email, order information, and so on, are protected. We have robust security systems that ensure that your data is protected. Hacking our systems is close to impossible, and it has never happened.
How our Assignment  Help Service Works
You fill all the paper instructions in the order form. Make sure you include all the helpful materials so that our academic writers can deliver the perfect paper. It will also help to eliminate unnecessary revisions.
2.      Pay for the order
Proceed to pay for the paper so that it can be assigned to one of our expert academic writers. The paper subject is matched with the writer's area of specialization.
3.      Track the progress
You communicate with the writer and know about the progress of the paper. The client can ask the writer for drafts of the paper. The client can upload extra material and include additional instructions from the lecturer. Receive a paper.
4.      Download the paper
The paper is sent to your email and uploaded to your personal account. You also get a plagiarism report attached to your paper.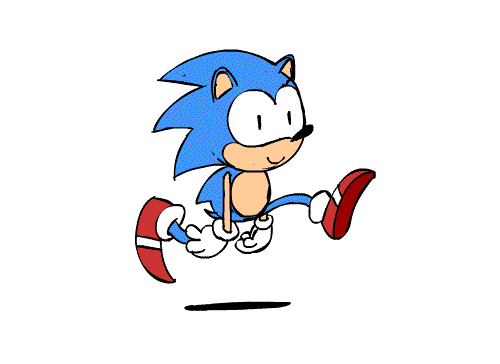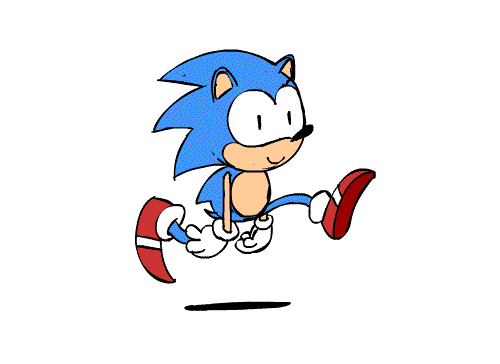 PLACE THIS ORDER OR A SIMILAR ORDER WITH US TODAY!!!
---