Marijuana
Recently, Uruguay became the first country to legalize in its entirety and without qualification the marijuana trade. Uruguayan senators spent a total of twelve hours debating the issue, which was proposed by the country's President. The bill was described by its proponents as "an unavoidable response to reality, given that the 'war' on drugs had failed" (BBC, 2013, 1). The law allows registered citizens to buy up to 40g per month. The law is the first of what could be many as South American nations in particular are coming to the realization that drug prohibition, backed by American interests with the support of the United Nations, has left the continent with powerful and violent gangs that control the trade, while doing nothing to stem consumption (Ibid). Indeed, the UN has already weighed in by stating that Uruguay's legislation is in contravention of the international treaties that are enforced by the International Narcotics Control Board (BBC, 2013, 2).
The reality is, however, that the UN has no coherent drug policy. People like to get high, and they will find a way to consume. It is demand that drives drug markets, not supply. The "war on drugs" is a failed policy that has done nothing to affect demand. The result of this war is higher crime rates around the world, the incarceration of people for mere possession or consumption, a loss of tax revenues, and the creation of violent drug gangs, just as happened during alcohol Prohibition. Chokshi (2013) notes that several U.S. states have some form of legalized marijuana, including legalization in Washington and Colorado. The move is on to find the best ways to legalize the production, consumption and sale of this plant, and not a moment too soon. These states, Uruguay and other pioneers will be the test subjects for the legal trade in marijuana, with many nations both in the West and in Latin America looking for the best pathways to legalization (Gray, 2013).
Marijuana should be legalized in the United States, because its prohibition has been a complete failure on every conceivable level. On a criminal level, prohibition merely creates more criminals — some imaginary like users and some very real and very violent like the gangs who earn their profits from marijuana. On an economic level, prohibition costs law enforcement millions and denies tax dollars to governments. On a social level, prohibition has not done a thing to stem consumption. When the UN throws arguments out there like "this endangers young people and contributes to the earlier onset of addiction," it has no facts whatsoever to back these claims up. The people standing against marijuana prohibition do not deal with facts, only anger and arguments. One cannot be a reasonable, rational person and stand against the legalization of marijuana.
The Crime Argument
The first thing that needs to be stated outright is that marijuana users are not criminals until the law defines them as such. In the absence of other crimes, drug use or possession itself is not a valid measure of the crimes relating to drug use. What does matter is the crimes that the war on drugs creates that are genuine crimes, in that they would always be considered to be crimes no matter what the drug policy is. In almost all cases, this is the gang warfare that arises when rival factions fight for control of an illegal substance. When companies fight for control over a legal substance, it is called competition and its rules are clearly governed in the trade laws of the nation. Firms tend to stick within these laws, and transgressions are usually mild in nature. When the commodity is illegal, this inherently reframes the nature of competition as one between lawless entities. The folk saying "in for a penny, in for a pound" applies. When your entire business is illegal, the use of other illegal acts to manage your business is not off the table. Thus, we have gang violence to control the drug trade. Since the war on drugs began, gangs became more prominent, and they were directly involved in the trade of crack cocaine (Howell & Decker, 1999). Violence increased significantly, and was related to competition for market share and profits, to convince users to buy more, to protect territory and to regulate employees involved in the selling of drugs (Ibid).
Proponents of the war on drugs have seized upon a study from the Center for Disease Prevention arguing that very little gang violence was related to drugs (The Economist, 2012). Their reasoning, however, holds no basis in reality. They point out that gang violence is often the result of inter-gang conflict, without ever asking why the gangs were in conflict. They will fight one another over territorial disputes, and the CDC recognized that, but never questioned why there were territorial disputes. The underlying factor of course is money. Gangs are organized criminal entities, and they are in business. Drugs are the main business. So when gangs are fighting each other over turf, it is a fight over market share for all illegal activities, of which drugs just happen to be a major part, just as Howell & Decker (1999) note. The legislators in Uruguay must have been using different information than the CDC, because they came to an entirely different conclusion.
While in the United States there are certainly many different drugs and many other non-drug ways to make money illegally, a cleaner experiment is taking place in Latin America, which is a main supplier of marijuana to the U.S. market. Violence tied to the drug trade is common, and the fact that it is more common along northern conduit routes to the United States is particularly telling. Licon (2013) notes that drug violence in Mexico is open, and with a weak legal system threatens to disrupt the country both socially and economically. That the prohibition on marijuana has outsourced this death and mayhem does not recuse the government for its part in the promotion of this violence. Worse, attempts to promote aggressive law and order policies as a response to the increased crime are entirely ineffective. This is because such approaches do nothing to address the root problem, which is not consumption of marijuana but the illegality of it.
Prohibition spurring gang violence is nothing new, of course. It happened with alcohol as well. When there are no legal avenues for the production and sale of a commodity, but that commodity remains in high demand, that leads to an illegal market. The legal market for marijuana is going to be worth an estimated $2.34 billion in 2014, with the illegal market worth much more, since so few states have legalized it (Schwartz, 2013). This does not mean that legalizing is causing a bump in marijuana usage, just that more usage is being recorded as it becomes legal.
It is also worth considering what the effects of criminalization are in America. Since the war on drugs began, America's prison population has surged as drug convictions have increased from 15 per 100,000 adults in 1980 to 148 in 1996. 1.328 million Americans were arrested for possession — not always of marijuana but often — in 2009 alone. The introduction of mandatory sentencing for even minor possession convictions has created a new prison industry, where powerful prison companies now lobby governments to continue with stringent sentencing guidelines, mindful that they need growing prison populations in order to satisfy the needs of their shareholders for growth (Zakaria, 2012). The effort to criminalize possession and small-time trafficking is not even being driven by public safety arguments by the need to fuel the burgeoning prison industry. Not surprisingly, these prisons are being filled with people from disadvantaged communities, who often have little voice with which to fight back. And that takes a tremendous social toll.
The Social Argument
The social argument in favor of prohibition is an argument about the destructive effects of drugs. The UN threw the word addiction out there in its condemnation of Uruguay. Historically, there is little evidence to suggest that marijuana is particularly addictive, especially when compared with legal substances like alcohol, tobacco or even controlled prescription drugs. There is evidence that marijuana is becoming more addictive, even when controlled for the number of marijuana users in the population (Compton et al., 2004). The authors of this study note that the most likely cause for increasing addiction is an increase in the THC content of marijuana. This phenomenon is not unlike the dangers associated with bootleg liquor. Moonshine is high potency and the most destructive, allowing users to maximize their consumption of an illegal substance per unit of risk (each transaction represents risk). Most users would prefer low THC rates but sometimes have no real choice. A legalized market would allow people to make smarter choices with respect to their THC intake, and that would reduce instances of marijuana addiction, which are already fairly low.
There are other social costs as well. When gang violence becomes too destructive, it tears apart communities. Entire towns in Mexico have no more young men, for example. Overzealous enforcement of the law leads to similar outcomes. In the U.S., where young men from underprivileged areas are routinely incarcerated for possession of marijuana, their children grow up fatherless, and fearing authority figures rather than trusting them. This only leads to more crime in the community rather than less — nobody benefits when people are locked up for possession and the outcomes are worse than if the possession and consumption of marijuana was allowed to continue.
There is also the marijuana gateway argument. Even if it is accepted that marijuana poses little risk to its users, many proponents of prohibition argue that marijuana is a proven gateway drug to other harder, more dangerous drugs. Yet, no gateway effect is needed to explain links between hard drug use and marijuana use. Indeed, such gateways are typically inferred, rather than proven. Most hard drug users are willing to try any drug, which would naturally lead them to have tried marijuana at some point. Further, opportunity is a major factor in the gateway theory. Yet the opportunity to try marijuana and hard drugs comes from the same place — the illegal drug dealer. No evidence exists as yet that the gateway drug theory holds in jurisdictions where marijuana has been legalized — once you dissociate the opportunity to try marijuana from the opportunity to try hard drugs, the link between the usage of these two commodities will erode.
Lastly, since prohibition has done nothing to change either the demand or the supply of marijuana, it is worth talking about why that is. Supply is driven by demand — nobody would grow it if nobody wanted to buy it. So the issue is one of demand. Marijuana and other mind-altering substances are in demand across the world, across cultures and income levels, and always have been. Whatever there is in the human condition that drives it, one thing is clear — people want to get high. Prohibition didn't stop people from wanting to get drunk and it hasn't stopped people from wanting to smoke marijuana. The war on drugs is a failure because it fails to accept this fundamental reality. Public policy needs to be based on facts and research, not fantasy and wishful thinking.
The Economic Argument
There are two main components to the economic argument. The first is that the war on drugs is expensive, with no discernible return on investment, and the second is that governments stand to gain windfalls when they regulate and tax marijuana. Zakaria 2012) reports that the U.S. has spent over $1 trillion fighting the war on drugs, but has not seen a decrease in either supply and demand for that investment. Furthermore, this is money that could be spent on other things, that do not have the high social costs associated with incarcerating those arbitrarily deemed criminals. Zakaria (2012) notes that since the war on drugs began, the state of California has built 21 new prisons and just 1 new college campus. The costs for a college student are $8,667 per year, one-fifth of what it costs to house a prisoner. No corporation would routinely make such a stupid budget choice. Spending money on projects with no return, when there is opportunity cost to engage in projects that have a clear positive return (like education) is poor policy. It looks especially bad in a state like California that faces a perpetual budget crisis.
Furthermore, legal marijuana would be taxed like any other commodity, or it is like Colorado would be taxed more heavily than other commodities. High taxes are justified as an offset to the costs of regulation, but in reality this is not the case. The cost of regulation is offset by the reduced costs of the war on drugs, which would be much smaller given that only hard drugs would be affected. Colorado estimates that it will earn an additional $70 million in taxes, a large portion of which will be put into the state's education budget (Wyatt, 2013). It is believed that California would earn $1.4 billion in taxes. Combine this with savings on prisons and you have yourself a balanced budget.
Conclusions
The problem with prohibition of marijuana is that it costs a lot and it accomplishes nothing. It is fundamentally flawed because it begins with a premise that marijuana use can be eliminated with enough enforcement. Nothing could be further from the truth, and if marijuana ceased to exist tomorrow, people would use other drugs or alcohol (Chaloupka & Laixuthai, 1997). There is a substitution effect between the drugs and alcohol for a reason — people want to get high. The only real question is how to develop a coherent, logical policy that deals with this reality. The current prohibition achieves none of its aims — reducing demand and supply in particular. But it does have high costs both financial and socially, and leads to an increase in violent crime both in the U.S. And outside of it.
A smart policy begins with ending the war on drugs. Dismantle the prison industrial complex. Legalize recreational marijuana use. The reason is simple — states can earn vital taxes, people who are not criminals will no longer be treated as if they are, more families and stay together and ultimately there will not even be an increase in marijuana usage. By ending the prohibition on recreational marijuana use, the negative effects of the war on drugs are eliminated and replaced with tax revenues. No rational person would buy into the spurious arguments in favor of prohibition, when the preponderance of evidence points to the need to end the prohibition on recreational marijuana use now.
References
BBC. (2013, 1). Uruguay becomes first nation to legalise marijuana trade. BBC.co.uk. Retrieved December 12, 2013 from http://www.bbc.co.uk/news/world-latin-america-25328656
BBC. (2013, 2). Uruguay marijuana move 'illegal' — UN drugs watchdog. BBC.co.uk. Retrieved December 12, 2013 from http://www.bbc.co.uk/news/world-latin-america-25340324
Chaloupka, F. & Laixuthai, A. (1997). Do youths substitute alcohol and marijuana? Some econometric evidence. Eastern Economic Journal. Vol 23 (3) 253-275.
Chokshi, N. (2013). After legalizing marijuana, Washington and Colorado are starting to regulate it. Washington Post. Retrieved December 12, 2013 from http://www.washingtonpost.com/blogs/govbeat/wp/2013/10/09/after-legalizing-marijuana-washington-and-colorado-are-starting-to-regulate-it/
Compton, W., Grant, B., Colliver, J., Glantz, M. & Stinson, F. (2004). Prevalence of marijuana use disorders in the United States. Journal of the American Medical Association. Vol. 291 (17)
Gray, E. (2013). New laws chart course for marijuana legalization. Time Magazine. Retrieved December 12, 2013 from http://nation.time.com/2013/10/19/new-laws-chart-course-for-marijuana-legalization/
Howell, J. & Decker, S. (1999). The young gangs, drugs and violence connection. Juvenile Justice Bulletin. Retrieved December 12, 2013 from https://www.ncjrs.gov/pdffiles1/93920.pdf
Licon,
A. (2013). At least 9 slain in 3 Mexican cities as fears grow of drug gang turf war. NBC News. Retrieved December 12, 2013 from http://worldnews.nbcnews.com/_news/2013/09/30/20753886-at-least-9-slain-in-3-mexican-cities-as-fears-grow-of-drug-gang-turf-war
Schwartz, C. (2012). Marijuana market poised to grow faster than smartphones. Huffington Post. Retrieved December 12, 2013 from http://www.huffingtonpost.com/2013/11/04/marijuana-market_n_4209874.html
The Economist. (2012). Turf wars. The Economist. Retrieved December 12, 2013 from http://www.economist.com/node/21546029
Wyatt, K. (2013). Marijuana's tax potential attracts new allies. Denver Post. Retrieved December 12, 2013 from http://www.denverpost.com/marijuana/ci_24467663/marijuana-s-tax-potential-attracting-new-allies
Zakaria, F. (2012). Incarceration nation. Time Magazine. Retrieved December 12, 2013 from http://content.time.com/time/magazine/article/0,9171,2109777-2,00.html
---
Are you busy and do not have time to handle your assignment? Are you scared that your paper will not make the grade? Do you have responsibilities that may hinder you from turning in your assignment on time? Are you tired and can barely handle your assignment? Are your grades inconsistent?
Whichever your reason is, it is valid! You can get professional academic help from our service at affordable rates. We have a team of professional academic writers who can handle all your assignments.
Plagiarism free papers
Timely delivery
Any deadline
Skilled, Experienced Native English Writers
Subject-relevant academic writer
Adherence to paper instructions
Ability to tackle bulk assignments
Reasonable prices
24/7 Customer Support
Get superb grades consistently
Online Academic Help With Different Subjects
Literature
Students barely have time to read. We got you! Have your literature essay or book review written without having the hassle of reading the book. You can get your literature paper custom-written for you by our literature specialists.
Finance
Do you struggle with finance? No need to torture yourself if finance is not your cup of tea. You can order your finance paper from our academic writing service and get 100% original work from competent finance experts.
Computer science
Computer science is a tough subject. Fortunately, our computer science experts are up to the match. No need to stress and have sleepless nights. Our academic writers will tackle all your computer science assignments and deliver them on time. Let us handle all your python, java, ruby, JavaScript, php , C+ assignments!
Psychology
While psychology may be an interesting subject, you may lack sufficient time to handle your assignments. Don't despair; by using our academic writing service, you can be assured of perfect grades. Moreover, your grades will be consistent.
Engineering
Engineering is quite a demanding subject. Students face a lot of pressure and barely have enough time to do what they love to do. Our academic writing service got you covered! Our engineering specialists follow the paper instructions and ensure timely delivery of the paper.
Nursing
In the nursing course, you may have difficulties with literature reviews, annotated bibliographies, critical essays, and other assignments. Our nursing assignment writers will offer you professional nursing paper help at low prices.
Sociology
Truth be told, sociology papers can be quite exhausting. Our academic writing service relieves you of fatigue, pressure, and stress. You can relax and have peace of mind as our academic writers handle your sociology assignment.
Business
We take pride in having some of the best business writers in the industry. Our business writers have a lot of experience in the field. They are reliable, and you can be assured of a high-grade paper. They are able to handle business papers of any subject, length, deadline, and difficulty!
Statistics
We boast of having some of the most experienced statistics experts in the industry. Our statistics experts have diverse skills, expertise, and knowledge to handle any kind of assignment. They have access to all kinds of software to get your assignment done.
Law
Writing a law essay may prove to be an insurmountable obstacle, especially when you need to know the peculiarities of the legislative framework. Take advantage of our top-notch law specialists and get superb grades and 100% satisfaction.
What discipline/subjects do you deal in?
We have highlighted some of the most popular subjects we handle above. Those are just a tip of the iceberg. We deal in all academic disciplines since our writers are as diverse. They have been drawn from across all disciplines, and orders are assigned to those writers believed to be the best in the field. In a nutshell, there is no task we cannot handle; all you need to do is place your order with us. As long as your instructions are clear, just trust we shall deliver irrespective of the discipline.
Are your writers competent enough to handle my paper?
Our essay writers are graduates with bachelor's, masters, Ph.D., and doctorate degrees in various subjects. The minimum requirement to be an essay writer with our essay writing service is to have a college degree. All our academic writers have a minimum of two years of academic writing. We have a stringent recruitment process to ensure that we get only the most competent essay writers in the industry. We also ensure that the writers are handsomely compensated for their value. The majority of our writers are native English speakers. As such, the fluency of language and grammar is impeccable.
What if I don't like the paper?
There is a very low likelihood that you won't like the paper.
Reasons being:
When assigning your order, we match the paper's discipline with the writer's field/specialization. Since all our writers are graduates, we match the paper's subject with the field the writer studied. For instance, if it's a nursing paper, only a nursing graduate and writer will handle it. Furthermore, all our writers have academic writing experience and top-notch research skills.
We have a quality assurance that reviews the paper before it gets to you. As such, we ensure that you get a paper that meets the required standard and will most definitely make the grade.
In the event that you don't like your paper:
The writer will revise the paper up to your pleasing. You have unlimited revisions. You simply need to highlight what specifically you don't like about the paper, and the writer will make the amendments. The paper will be revised until you are satisfied. Revisions are free of charge
We will have a different writer write the paper from scratch.
Last resort, if the above does not work, we will refund your money.
Will the professor find out I didn't write the paper myself?
Not at all. All papers are written from scratch. There is no way your tutor or instructor will realize that you did not write the paper yourself. In fact, we recommend using our assignment help services for consistent results.
What if the paper is plagiarized?
We check all papers for plagiarism before we submit them. We use powerful plagiarism checking software such as SafeAssign, LopesWrite, and Turnitin. We also upload the plagiarism report so that you can review it. We understand that plagiarism is academic suicide. We would not take the risk of submitting plagiarized work and jeopardize your academic journey. Furthermore, we do not sell or use prewritten papers, and each paper is written from scratch.
When will I get my paper?
You determine when you get the paper by setting the deadline when placing the order. All papers are delivered within the deadline. We are well aware that we operate in a time-sensitive industry. As such, we have laid out strategies to ensure that the client receives the paper on time and they never miss the deadline. We understand that papers that are submitted late have some points deducted. We do not want you to miss any points due to late submission. We work on beating deadlines by huge margins in order to ensure that you have ample time to review the paper before you submit it.
Will anyone find out that I used your services?
We have a privacy and confidentiality policy that guides our work. We NEVER share any customer information with third parties. Noone will ever know that you used our assignment help services. It's only between you and us. We are bound by our policies to protect the customer's identity and information. All your information, such as your names, phone number, email, order information, and so on, are protected. We have robust security systems that ensure that your data is protected. Hacking our systems is close to impossible, and it has never happened.
How our Assignment  Help Service Works
You fill all the paper instructions in the order form. Make sure you include all the helpful materials so that our academic writers can deliver the perfect paper. It will also help to eliminate unnecessary revisions.
2.      Pay for the order
Proceed to pay for the paper so that it can be assigned to one of our expert academic writers. The paper subject is matched with the writer's area of specialization.
3.      Track the progress
You communicate with the writer and know about the progress of the paper. The client can ask the writer for drafts of the paper. The client can upload extra material and include additional instructions from the lecturer. Receive a paper.
4.      Download the paper
The paper is sent to your email and uploaded to your personal account. You also get a plagiarism report attached to your paper.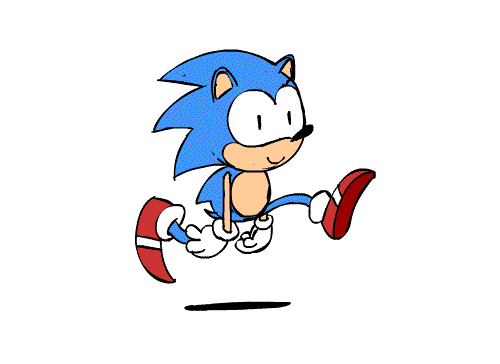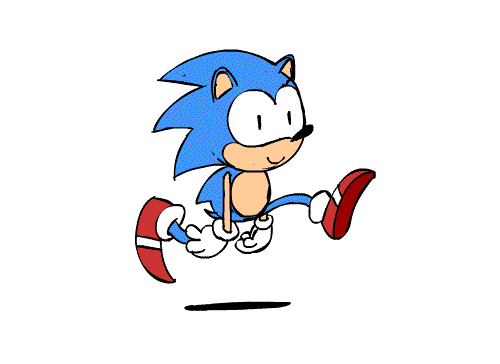 PLACE THIS ORDER OR A SIMILAR ORDER WITH US TODAY!!!
---