Infotechnics' JITQC strategy.
Infotechnics Corporation
To support the JITQC initiative, Infotechnics renamed purchasing "Supplier Manufacturing." what is the significance of this change?
Renaming purchasing "Supplier Manufacturing" was an important step in supporting the JITQC initiative at Infotechnics because it reflects the importance of suppliers as another offshoot of the manufacturing process, not some separate entity. In this process shift, the organization implemented a new sourcing management department.
Instead of supplier contracts centering on individual materials for a fixed period of time or number of parts, they are now focused on families of parts, for the entire length of the projected life of the product, component or technology. There are no longer guarantees on the quantity of materials that will be purchased, reducing the amount of waste that occurs when the life cycle of a product, component or technology ends prematurely. In addition, contracts specify quality requirements for the supplier.
As mentioned, with the new Supplier Manufacturing department, suppliers are no longer seen as separate entities to Infotechnic. Instead, they are treated as if they are an integral part of the organization. Through Supplier Manufacturing, Infotechnics partners with their suppliers, and communication is a primary component of this cooperative partnership (Richeson, Lackey, & Starner, 1995).
Information sharing replaces the traditional method of secrecy between the organization and their supplier (Dion, Baning, Picard, & Blenkhorn, 1992). For this reason, Infotechnics has implemented information systems to better integrate their suppliers abilities with Infotechnics' needs. Twelve-month forecasts are created via electronic data interchange, and distant suppliers use this continually updating information to schedule their shipments to Infotechnics. For local suppliers, deliveries are triggered by consumption, and are delivered directly to the production point where they will be utilized.
Long-term blanket purchase orders are utilized, instead of piecemeal orders, to further eliminate waste.
This is common in JIT strategies: long-term contracts, frequent and small quantity deliveries, and extremely exacting quality requirements (Guinipero, 1990).
As Waters-Fuller (1996) notes,
JIT seeks to reduce waste in all forms throughout an organization. More specifically, it operates with reduced batch sizes for both manufactured and purchased items. This is the key to improving quality, while reducing costs and providing flexibility. Defects are detected faster in small batches, while costs are minimized through holding low levels of inventory, and the supply chain becomes more responsive and flexible.
Infotechnics' Supplier Manufacturing realizes that just as JITQC needs to be implemented in their facility to increase efficiency and efficacy, it also must be followed through in their suppliers as well, as a natural extension of the organization.
This integration between Infotechnics and their suppliers improves the coordination between the two entities and, in the process, reduces costs (Pragman, 1996).
2. How does Infotechnic's sourcing strategy link directly to the corporate goals and objectives of JITQC?
By integrating their suppliers directly into Infotechnics' JITQC strategy, then can help facilitate total quality control at the very beginning of the lifecycle of the product. They also work to integrate employee involvement strategies, as in their own company, and measure the progress of these two strategies, of their suppliers, sharing the results with the organizations during supplier performance reviews. They further assist their suppliers with the adoption of JITQC, by helping implement process capability analysis, cycle-time reduction, pull-system implementation, and give them A-T assistance.
In addition to this hands-on involvement with implementing JITQC strategies within their suppliers, Infotechnics also has adjusted their supplier selection criteria. No longer is the lowest price vendor the supplier that will be awarded the contract, instead Infotechnics looks at the entire supplier picture.
The total cost of sourcing is looked at from the supplier including, distribution costs, supplier process capability, their ppm quality history, the JIT manufacturing processes they utilize, their level of employee involvement, and the supplier's historical cost improvement contributions. Cross-functional teams are utilized for supplier selection, with joint approval from both the new product and manufacturing organizations mandatory before selection.
Although the standard JIT strategy involves suppliers providing frequent, on-time deliveries, of small, high-quality lots of product (Mahmoodi & Martin, 1994), Infotechnics takes this strategy one step further competing on time and integrating TQM as well. These strategies link directly to the organization's goals and objectives in several ways. "To be competitive in a global market, a manufacturing firm, regardless of its size, must devise ways to produce quality goods at a lower cost" (Stamm & Golhar, 1991). Infotechnics' objective is to use time as a prime competitive advantage. Helping suppliers implement JITQC strategies works to reduce time at the supplier's manufacturing end of the lifecycle. This allows the supplier to be more flexible with their deliveries and meet the changing needs of Infotechnics, just as Infotechnics' flexibility allows them to meet the changing needs of their customers.
This flexibility "can help alleviate costs related to modification of production quantities" (Chakravarty & Nagraj, 2004), in addition to decreasing the amount of production lead time needed for the suppliers to deliver.
Adjusting their supplier selection criteria also meets this objective. Instead of focusing on short-term costs, Infotechnics looks at the larger picture, and makes their selection decision on more comprehensive criteria. As such, they can choose suppliers that will help facilitate the objective to compete on time as a competitive advantage.
As much as 75% of production cost is incurred through the purchasing of goods through suppliers (Wafa, Yasin, & Swinehart, 1996), for this reason, increases in efficiencies in time at the supplier level can positively impact the time it takes for Infotechnics to bring a product to market. In this way, the supplier relationship becomes even more interdependent as opposed to simply contractual (Stuart, 1997).
3. Infotechnics argues that once the objective of "achieving theoretical time" is clear, the challenge of achieving theoretical values becomes obvious and the necessary tools and approaches can be aggressively applied. Discuss the tools and approaches used in purchasing to help reach the corporate goal of achieving the "theoretical time."
There are several tools and approaches that Infotechnics utilizes in their purchasing, to help reach the corporate goal of achieving the "theoretical time." The first begins with supplier selection. As noted earlier, supplier selection is not based solely on which supplier can provide the parts at the lowest costs, but, which supplier can help fulfill the JITQC needs. Local supplier selection offers increased flexibility (Clark & Lockman, 1993).
Once this supplier is selected, contracts are another tool the company utilizes in their purchasing to meet this corporate goal.
Contracts are written of a long-term nature, which is common in companies implementing JIT (Waters-Fuller, 1995; Kelle, 1998) and are built around the projected life of the product, component or technology, as opposed to a specific quantity number of parts or material. As such, much time is reduced from traditional process of issuing piecemeal contracts and the internal waste that occurs with the often-tedious processes involved in this former method of contract issuance. In addition, these contracts demand JIT delivery of products, directly to the production points where they'll be utilized, further decreasing production time and bringing the organization that much closer to theoretical time. All of this is accomplished with very specific quality control specifications.
Information systems are also a valuable tool in the achievement of theoretical time. Information systems increase communication between Infotechnics' and their suppliers. This increased communication, in the form of continually updating forecasting and consumption reports, allows the suppliers to react as quickly as possible to the ever changing needs of Infotechnics and ensures that the company will have the needed materials, at the right time. The use of EDI helps facilitate vertical integration (Srinivasan & Kekre, 1994), which improves response time across the organization and through the supplier. Utilizing EDI for sharing demand not only leads to improvements in time, but also reduces transaction and inventory costs (Noori, 2004).
Performance measurement is the last tool that Infotechnics utilizes in its efforts to reach theoretical time. This approach to supplier feedback is comprehensive process that supports the supplier selection and evaluation process. There are three performance areas in which the suppliers are measured. The cost of quality/price of nonconformance and responsiveness to measurements is utilized to demonstrate continuous improvement and an effort to achieve theoretical best-possible levels. Continuous improvement must also be demonstrated by customer satisfaction and small group improvement activities. Lastly, continuous improvement is sought in the employee contribution criteria. By continually improving in these three areas, suppliers are moving towards theoretical time, thus facilitating Infotechnics in their quest for theoretical time.
4. Infotechnics details its quality expectations directly in supplier contracts, including Cpk1 parts per million (ppm) target levels or other definitions that define the required level of quality. Why do you think Infotechnics spells out the expected supplier quality performance levels in the contract?
Spelling out the quality expectations in supplier contracts is an important part of meeting the demands of JITQC. First, by including the Cpk1 parts per million target levels and other definitions that define the required level of quality, suppliers know, up front, exactly the high level of quality that Infotechnics expects. There is no room for miscommunication. This leads to reductions in time to market, for the organization.
In addition, by spelling out the quality demands within a contract, the contract further facilitates the high-degree of collaboration between the organization and the supplier, as needed in JIT (Kristensen, Dahlgaard, Kanji, & Juhl, 1999), by ensuring that both parties understand what is required of the supplier, from the very beginning.
With such detailed quality levels spelled out for their suppliers, suppliers are less likely to try to deliver inferior parts or materials. When unacceptable parts or materials are received, there is significant time lost as the material is sorted through, and communication between the supplier and Infotechnics occurs to rectify the problem. In addition, further time can elapse while replacement parts or materials are redelivered to the company. This can lead to significant production challenges considering the nature of the JITQC system.
The JITQC system is based on two components – JIT and TQC. Implementing JIT and TQC practices have been proven to not only increase productivity but quality as well (Sriparavastu & Gupta, 1997).
With TQC, the organization cannot accept inferior parts or materials from their suppliers, therefore they must reject them and get replacement parts. With the implementation of JIT, Infotechnics has very low levels of materials on hand, typically only that material that they will need in the very near future. For this reason, if a delivery of parts or materials is of unacceptable quality, it may hold up the entire production line, as production waits for replacement materials to be delivered. Infotechnics simply does not have a quantity of stock on hand to use in its stead. The inclusion of these high quality standards in the contract helps avoid the possibility of shipments being returned.
One of the key goals of any JIT system is to improve quality for an organization in addition to improving cost effectiveness (Modarress, Ansari, & Willis, 2000; Garg & Deshmukh, 1999). This is especially true for Infotechnics and their organizational goals included in their JITQC system. Without specifying specific, quantitative and qualitative quality specifications, it would be impossible for Infotechnics to monitor and measure their suppliers' ability to meet these quality needs. With hard data and goals to strive for, Infotechnics can determine which suppliers are of benefit to the organization, which may need more assistance in implementing their own JITQC strategies, and which may need to be replaced. It is this "management philosophy, which involves providing the right items of the right quality and quantity at the right place and at the right time" (Mukhopadhyay, 1995) that is facilitated by a variety of important facets, including the specification of what is acceptable quality from their suppliers.
References
Chakravarty, A. & Balakrishnan, N. (Summer 2004). Real-time revision of order quantities with capacity constraint: A single period model. Production & Operations Management, 13(2). Retrieved December 7, 2006, from Business Source Complete database.
Clarke, B. & Lockman, M. (1993). JIT manufacturing systems: Use and application in Australia. International Journal of Operations & Production Management, 13(7). Retrieved December 7, 2006, from Business Source Complete database.
Dion, P., Banting, P., Picard, S., & Blenkhorn, D. (Fall 1992). JIT implementation: A growth opportunity for purchasing. International Journal of Purchasing and Materials Management, 28(4). Retrieved December 7, 2006, from InfoTrac database.
Garg, D. & Deshmukh, S. (Apr. 1999). JIT purchasing: Literature review and implications for Indian industry. Production Planning & Control, 10(3). Retrieved December 7, 2006, from Business Source Complete database.
Giunipero, L. (Summer 1990). Motivating and monitoring JIT supplier performance. Journal of Purchasing and Materials Management, 26(3). Retrieved December 7, 2006, from InfoTrac database.
Kelle, P. & Miller, P. (1998). Transition just-in-time purchasing. International Journal of Operations & Production Management, 18(1/2). Retrieved December 7, 2006, from Business Source Complete database.
Kristensen, K., Dahlgaard, J., Kanji, G., & Juhl, H. (Jan. 1999). Some consequences of just-in-time: Results from a comparison between the Nordic countries and East Asia. Total Quality Management, 10(1). Retrieved December 7, 2006, from Business Source Complete database.
Mahmoodi, F. & Martin, G. (Dec 1994). Optimal supplier delivery scheduling to JIT buyers. The Logistics and Transportation Review, 30(4). Retrieved December 7, 2006, from Academic OneFile database.
Modarress, B., Ansari, A., & Willis, G. (20 Mar 2000). Controlled production planning for just-in-time short-run suppliers. International Journal of Production Research, 38(5). Retrieved December 7, 2006, from Business Source Complete database.
Mukhopadyay, S. (1995). Optimal scheduling of just-in-time purchase deliveries. Internationals Journal of Operations & Production Management, 15(9). Retrieved December 7, 2006, from Business Source Complete database.
Noori, H. (2004). Collaborative continuous improvement programs in supply chain. Problems & Perspectives in Management, (2). Retrieved December 7, 2006, from Business Source Complete database.
Pragman, C. (Jul-Aug 1995). JIT II: A purchasing concept for reducing lead times in time-based competition. Business Horizons, 39(4). Retrieved December 7, 2006, from Academic OneFile database.
Richeson, L, Lackey, C., & Starner, J. (Winter 1995). The effect of communication on the linkage between manufacturers. International Journal of Purchasing and Materials Management, 31(1). Retrieved December 7, 2006, from InfoTrac database.
Srinivasan, K. & Kekre, S. (Oct. 1994). Impact of electronic data interchange of technology on JIT shipments. Management Science, 40(10). Retrieved December 7, 2006, from Business Source Complete database.
Sriparavastu, L. & Gupta, T. (1997). An empirical study of just-in-time and total quality management principles implementation in manufacturing firms in the U.S.A. International Journal of Operations & Production Management, 17(12). Retrieved December 7, 2006, from Business Source Complete database.
Stamm, C. & Golhar, D. (July 1991). Customer and supplier linkages for small JIT manufacturing firms. Journal of Small Business Management, 29(3). Retrieved December 7, 2006, from Academic OneFile database.
Stuart, F. (May-June 1997). Supplier alliance success and failure: Longitudinal dyadic perspective. International Journal of Operations & Production Management, 17(5-6). Retrieved December 7, 2006, from Academic OneFile database.
Wafa, M., Yasin, M., & Swinehart, K. (April 1996). The impact of supplier proximity on JIT success: An informational perspective. International Journal of Physical Distribution & Logistics Management, 26(4). Retrieved December 7, 2006, from Academic OneFile database.
Waters-Fuller, N. (1995). Just-in-time purchasing and supply: A review of the literature. International Journal of Operations & Production Management, 15(9). Retrieved December 7, 2006, from Business Source Complete database.
Waters-Fuller, N. (1996). The benefits and costs of JIT sourcing: A study of Scottish suppliers. International Journal of Physical Distribution & Logistics Management, 26(4). Retrieved December 7, 2006, from InfoTrac database.
Case Study: Infotechnic Corporation
---
Are you busy and do not have time to handle your assignment? Are you scared that your paper will not make the grade? Do you have responsibilities that may hinder you from turning in your assignment on time? Are you tired and can barely handle your assignment? Are your grades inconsistent?
Whichever your reason is, it is valid! You can get professional academic help from our service at affordable rates. We have a team of professional academic writers who can handle all your assignments.
Plagiarism free papers
Timely delivery
Any deadline
Skilled, Experienced Native English Writers
Subject-relevant academic writer
Adherence to paper instructions
Ability to tackle bulk assignments
Reasonable prices
24/7 Customer Support
Get superb grades consistently
Online Academic Help With Different Subjects
Literature
Students barely have time to read. We got you! Have your literature essay or book review written without having the hassle of reading the book. You can get your literature paper custom-written for you by our literature specialists.
Finance
Do you struggle with finance? No need to torture yourself if finance is not your cup of tea. You can order your finance paper from our academic writing service and get 100% original work from competent finance experts.
Computer science
Computer science is a tough subject. Fortunately, our computer science experts are up to the match. No need to stress and have sleepless nights. Our academic writers will tackle all your computer science assignments and deliver them on time. Let us handle all your python, java, ruby, JavaScript, php , C+ assignments!
Psychology
While psychology may be an interesting subject, you may lack sufficient time to handle your assignments. Don't despair; by using our academic writing service, you can be assured of perfect grades. Moreover, your grades will be consistent.
Engineering
Engineering is quite a demanding subject. Students face a lot of pressure and barely have enough time to do what they love to do. Our academic writing service got you covered! Our engineering specialists follow the paper instructions and ensure timely delivery of the paper.
Nursing
In the nursing course, you may have difficulties with literature reviews, annotated bibliographies, critical essays, and other assignments. Our nursing assignment writers will offer you professional nursing paper help at low prices.
Sociology
Truth be told, sociology papers can be quite exhausting. Our academic writing service relieves you of fatigue, pressure, and stress. You can relax and have peace of mind as our academic writers handle your sociology assignment.
Business
We take pride in having some of the best business writers in the industry. Our business writers have a lot of experience in the field. They are reliable, and you can be assured of a high-grade paper. They are able to handle business papers of any subject, length, deadline, and difficulty!
Statistics
We boast of having some of the most experienced statistics experts in the industry. Our statistics experts have diverse skills, expertise, and knowledge to handle any kind of assignment. They have access to all kinds of software to get your assignment done.
Law
Writing a law essay may prove to be an insurmountable obstacle, especially when you need to know the peculiarities of the legislative framework. Take advantage of our top-notch law specialists and get superb grades and 100% satisfaction.
What discipline/subjects do you deal in?
We have highlighted some of the most popular subjects we handle above. Those are just a tip of the iceberg. We deal in all academic disciplines since our writers are as diverse. They have been drawn from across all disciplines, and orders are assigned to those writers believed to be the best in the field. In a nutshell, there is no task we cannot handle; all you need to do is place your order with us. As long as your instructions are clear, just trust we shall deliver irrespective of the discipline.
Are your writers competent enough to handle my paper?
Our essay writers are graduates with bachelor's, masters, Ph.D., and doctorate degrees in various subjects. The minimum requirement to be an essay writer with our essay writing service is to have a college degree. All our academic writers have a minimum of two years of academic writing. We have a stringent recruitment process to ensure that we get only the most competent essay writers in the industry. We also ensure that the writers are handsomely compensated for their value. The majority of our writers are native English speakers. As such, the fluency of language and grammar is impeccable.
What if I don't like the paper?
There is a very low likelihood that you won't like the paper.
Reasons being:
When assigning your order, we match the paper's discipline with the writer's field/specialization. Since all our writers are graduates, we match the paper's subject with the field the writer studied. For instance, if it's a nursing paper, only a nursing graduate and writer will handle it. Furthermore, all our writers have academic writing experience and top-notch research skills.
We have a quality assurance that reviews the paper before it gets to you. As such, we ensure that you get a paper that meets the required standard and will most definitely make the grade.
In the event that you don't like your paper:
The writer will revise the paper up to your pleasing. You have unlimited revisions. You simply need to highlight what specifically you don't like about the paper, and the writer will make the amendments. The paper will be revised until you are satisfied. Revisions are free of charge
We will have a different writer write the paper from scratch.
Last resort, if the above does not work, we will refund your money.
Will the professor find out I didn't write the paper myself?
Not at all. All papers are written from scratch. There is no way your tutor or instructor will realize that you did not write the paper yourself. In fact, we recommend using our assignment help services for consistent results.
What if the paper is plagiarized?
We check all papers for plagiarism before we submit them. We use powerful plagiarism checking software such as SafeAssign, LopesWrite, and Turnitin. We also upload the plagiarism report so that you can review it. We understand that plagiarism is academic suicide. We would not take the risk of submitting plagiarized work and jeopardize your academic journey. Furthermore, we do not sell or use prewritten papers, and each paper is written from scratch.
When will I get my paper?
You determine when you get the paper by setting the deadline when placing the order. All papers are delivered within the deadline. We are well aware that we operate in a time-sensitive industry. As such, we have laid out strategies to ensure that the client receives the paper on time and they never miss the deadline. We understand that papers that are submitted late have some points deducted. We do not want you to miss any points due to late submission. We work on beating deadlines by huge margins in order to ensure that you have ample time to review the paper before you submit it.
Will anyone find out that I used your services?
We have a privacy and confidentiality policy that guides our work. We NEVER share any customer information with third parties. Noone will ever know that you used our assignment help services. It's only between you and us. We are bound by our policies to protect the customer's identity and information. All your information, such as your names, phone number, email, order information, and so on, are protected. We have robust security systems that ensure that your data is protected. Hacking our systems is close to impossible, and it has never happened.
How our Assignment  Help Service Works
You fill all the paper instructions in the order form. Make sure you include all the helpful materials so that our academic writers can deliver the perfect paper. It will also help to eliminate unnecessary revisions.
2.      Pay for the order
Proceed to pay for the paper so that it can be assigned to one of our expert academic writers. The paper subject is matched with the writer's area of specialization.
3.      Track the progress
You communicate with the writer and know about the progress of the paper. The client can ask the writer for drafts of the paper. The client can upload extra material and include additional instructions from the lecturer. Receive a paper.
4.      Download the paper
The paper is sent to your email and uploaded to your personal account. You also get a plagiarism report attached to your paper.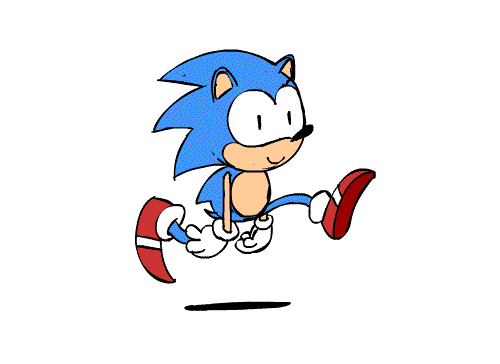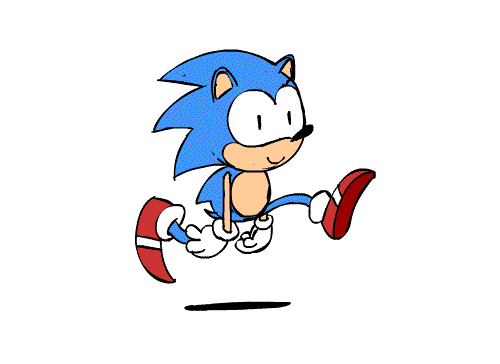 PLACE THIS ORDER OR A SIMILAR ORDER WITH US TODAY!!!
---