Two prevailing models that influence corrections today are the risk/need/responsivity model and the good lives model. The risk/need/responsivity model is comprised of three basic principles: (1) the "risk" principle asserts that criminal behavior can be reliably predicted and that treatment should focus on the higher risk offenders; (2) the "need" principle underscores the importance of criminogenic needs in the design and delivery of treatment; and (3) the "responsivity" principle describes how the treatment should be provided (Bonta & Andrews, 2007). By contrast, the good lives model is based on the belief that everyone has certain primary needs including autonomy, happiness, health, relatedness and competence that they continually attempt to satisfy. From a good lives model perspective, criminal behaviors are effective but maladaptive strategies for satisfying these needs (Schaffer & Jeglic, 2010). Therefore, interventions should be designed to identify these unique needs and assist offenders learn honest and legitimate ways to satisfy them (Schaffer & Jeglic, 2010). Although of these models have their respective proponents and critics, there is a growing body of evidence that the risk/need/responsivity model represents a superior strategy. This paper creates a fictional but realistic scenario in which a hypothetical "offender" is described, including the types of criminal activity and a "responder role." In addition, an offender rehabilitation response that includes the relevant factors from the risk/need/responsivity model perspective is followed by a summary of the research and important findings concerning identifying optimal offender rehabilitation strategies in the conclusion.
Review and Discussion
Scenario
The hypothetical but all-too-common offender in this scenario is "Joseph," a white, 20-year-old unemployed high school dropout from a broken home who is an impulsive as well as a drug and alcohol abuser. As a result, Joseph has become involved with the criminal justice system repeatedly over the years for crimes ranging from drug possession, petty theft, malicious mischief, criminal trespassing and most recently, charges for selling marijuana and having an illegal hand gun. In addition, Josephs proudly boasts of belonging to a local gang known as "The Cutthroats" whose members are infamous in the community for their propensity for violence and he intimates that because he enjoys the "gangsta" lifestyle, he will most likely remain a member during his incarceration and after his eventual release. In other words, Joseph has a clear disdain for the law and honest work.
Although Joseph was a poor performer in high school (he dropped out in his junior year), he reports being a member of the school's chess club and participating in several regional tournaments where he achieved a total of three wins and a draw. In addition, Joseph also reports enjoying playing basketball and pickup games of football when he was in middle school and high school. At present, Joseph's primary leisure and recreational activities are limited to playing video games with fellow gang members and "just hanging out and chillin' with his buds" (e.g., his fellow gang members). In addition, Joseph reports having a number of girlfriends (usually gang "hangers-on") over the years (none at present, however) and he has been sexually active since age 15 years. Following his arrest, it was determined that Joseph had just over three-quarters of a pound of marijuana in his possession which qualified him for an intent to distribute charge together with an illegal handgun for which he received 5 years in the state penitentiary.
Prior to his arrest, Joseph lived at home with his mother. Joseph's parents were discovered 6 years ago and he has seen or heard from his father since except for once 2 years ago when he attended a funeral for a family member. During this encounter, Joseph's father only exchanged curt greetings with him and nothing else. Likewise, Joseph's relationship with his mother is highly strained, due in part to her alcoholism and longstanding refusal to secure meaningful employment, preferring to live off of welfare checks and food stamps, something that Joseph admits to resenting in the extreme. In essence, Joseph has been left to his own devices for the past 6 years by an absent father and disengaged mother and he has largely used this time to become increasingly dangerous to himself and his community through his criminal activities and gangster lifestyle.
Overview of the risk/need/responsivity model
The risk/need/responsivity (RNR) model was developed in the 1980s and formalized in 1990 (Bonta & Andrews, 2007). The RNR model is described by Bonta and Andrews as "Perhaps the most influential model for the assessment and treatment of offenders. The RNR model has been elaborated upon and contextualized within a general personality and cognitive social learning theory of criminal conduct" (2007, p. 1). As noted above, the RNR model is guided by three main principles (i.e., risk, need and responsivity) which are described further below.
The risk principle of the RNR model holds that recidivist behaviors by offender can be mitigated provided that the level of treatment services applied to offender rehabilitation is directly proportionate to their risk of reoffending (Bonta & Andrews, 2007). The risk principle is further divided into two components: (1) the level of treatment; and, (2) the offender's risk of reoffending (Bonta & Andrews, 2007). According to Spencer (2013), "The risk principle requires the use of a validated assessment process to effectively direct treatment resources to the highest-risk offenders" (p. 9).
The RNR model's need principle is focused on interventions that are designed to address criminogenic needs. According to Bonta and Andrews, "Criminogenic needs are dynamic risk factors that are directly linked to criminal behavior. Criminogenic needs can come and go unlike static risk factors that can only change in one direction (increase risk) and are immutable to treatment intervention" (p. 5). Although offenders will likely have a number of unique needs that should be treated, not all such needs have linked with criminal behaviors (Bonta & Andrews, 2007). Offenders' criminogenic needs are classified under the major predictors for criminal behavior which are termed the "central eight" risk/need factors (Bonta & Andrews, 2007, p. 5). All of the seven criminogenic needs (i.e., [1] antisocial personality pattern; [2] procriminal attitudes; [3] social supports for crime; [4] substance abuse; [5] family/marital relationships; [6] school/work; and [7] prosocial recreational activities should be regarded as being important to assess and treat with the most efficacious interventions that are available (Bonta & Andrews, 2007).
Finally, the RNR model's responsivity principle is based on the notion that the most effective strategies for teaching offenders new types of behavior to replace virtually any other type of behavior are cognitive-behavioral therapy (CBT)-based social learning interventions (Bonta & Andrews, 2007). In this regard, Ticknor (2017) advises that, "CBT uses strategies, such as positive and negative reinforcements and punishments, for behavior modification. Many have used CBT to treat a variety of problems, including mood disorders, anxiety disorders, personality disorders, eating disorders and substance abuse" (p. 47).
The responsivity principle is also further divided into two more principles as follows: (1) the relationship principle (establishing a warm, respectful and collaborative working alliance with the client) and, (2) the structuring principle (influence the direction of change towards the prosocial through appropriate modeling, reinforcement, problem-solving, etc.) (Bonta & Andrews, 2007, p. 5). In addition, an especially noteworthy point made by Spencer (2013) concerning the responsivity principle is that it " requires interventions to be responsive to temperament, learning styles, motivation, gender and culture when assigning offenders to programs" (p. 9). Taken together, the RNR model provides a robust framework in which to assess offenders and to identify the most effective intervention for their unique needs (Spencer, 2013). In the capacity of a counselor tasked with fulfilling the responder role for Joseph, an application of the RNR model to his specific situation is provided below.
Application of the risk/need/responsivity model to Joseph's rehabilitation
The RNR model is especially appropriate for application to Joseph's situation and the formulation of rehabilitation intervention. In this regard, Nassen and Olucha (2017) report that, "The RNR model, which has been researched extensively and found to be an effective model of treatment for sex offenders, domestic violence offenders, drug offenders and juvenile offenders" (p. 21). In addition, a number of the RNR model's major risk/need factors are highly applicable to Joseph. Table 1 below provides a description of the RNR model's seven major risk/need factors (the eighth factor is criminal history but this is a static factor) together with recommendations for assessment and interventions goals.
Table 1
The major risk/need factors applicable to Joseph along with some minor risk/need factors
Major need/risk factors
Indicators
Intervention goals
Relevance and Application to Joseph
Criminogenic needs, indicators and intervention goals
Antisocial personality pattern
Impulsive, adventurous pleasure seeking, restlessly aggressive and irritable.
Build self-management skills, teach anger management.
Joseph presents with all four of these indicators making the use of these interventions appropriate.
Procriminal attitudes
Rationalizations for
crime, negative
attitudes towards the
law
Counter rationalizations with
prosocial attitudes; build up a prosocial identity
Joseph's membership in a gang will require an ongoing intervention that emphasizes its dead-end aspects (i.e., further institutionalization and/or death).
Social supports for crime
Criminal friends, isolation from prosocial others
Replace procriminal friends and associates with prosocial friends and associates
Given his sole reliance as a gang for his social support, it will be essential to provide Joseph with alternative prosocial supports networks.
Substance abuse
Abuse of alcohol and/or drugs
Reduce substance abuse, enhance alternatives to substance use
Joseph's accelerating abuse of alcohol and drugs will require specialized counseling as well as ongoing attendance at self-help substance abuse groups while he is imprisoned as well as following his release.
Family/marital relationships
Inappropriate parental
monitoring and disciplining, poor family relationships
Teaching parenting skills, enhance warmth and caring
Although Joseph clearly needs an intervention for this need/risk factor, this may be the most challenging factor to treat given his poor relationship with his estranged father and alcoholic mother.
School/work
Poor performance, low levels of satisfaction
Enhance work/study skills, nurture interpersonal relationships within the context of work and school
Besides the cognitive-based interventions used in the RNR model together with occupational rehabilitation and job training, Joseph needs to apply his apparent high intellect (based on his high school chess club performance) and secure his GED and higher educational opportunities.
Prosocial recreational activities
Lack of involvement in prosocial recreational/leisure
activities
Encourage participation in prosocial recreational activities, teach prosocial hobbies and sports
Finally, interventions for this risk/need should focus on Joseph's past interests in playing competitive chess and other sports.
Source: Adapted from Bonta & Andrews, 2007, p. 6
Formulating accurate assessment and developing appropriate evidence-based interventions for this exhaustive list of risk/needs, though, can be especially challenging for correctional institutions that lack the requisite resources (Ticknor, 2017). A recent pilot study was implemented at a juvenile corrections facility that incorporated virtual reality for RNR model-based interventions holds the promise of making these resources available to greater numbers of offenders. In this regard, Ticknor (2017) reports that, "The virtual environment for the treatment of offenders, or VETO, combines virtual reality and cognitive behavior therapy for a group of residential juvenile offenders. The pilot program revealed several strengths and some additional considerations for those interested in this type of program" (p. 47). While the VETO initiative is not a substitute for one-on-one and group therapy, it does offer the ability to extend treatment programming to a greater number of offenders as well as for different types of risk/needs (Ticknor, 2017).
One of the overarching strengths of the VETO strategy is the amenability of CBT programming for recreation in a virtual environment. For example, Ticknor points out that, "A typical CBT program in U.S. corrections incorporates modeling, role play, reinforcement and cognitive exercises to teach offenders how to replace maladaptive cognitions and how to deal with problematic events by using a variety of coping skills" (p. 47). The VETO initiative depends on achieving full immersion by offenders into virtual world where these CBT-based exercises can be completed in a highly cost-effective fashion using the headset depicted in Figure 1 below.
Figure 1. Oculus virtual reality headset used in the VETO pilot program
Source: https://www.oculus.com/rift/
Because many younger offenders in particular such as Joseph are not only computer literate but also skilled in video gaming, the VETO strategy has received strong support from both corrections officials and offenders. As Benbouriche (2014) emphasizes, "It's a natural progression to use technology in the criminal justice system to help assess offenders and improve the treatments available. It offers greater potential to customize treatments to each individual, uses the known beneficial effects of virtual reality-based cognitive behavioral therapy to boost offender rehabilitation, and can be used to gauge how effective a treatment has been" (para. 5). Nevertheless, not all offenders – young or otherwise – will benefit equally from these exercises. As Bonta and Alexander (2007) point out, "Offender treatment programs involve teaching offenders new behaviors and cognitions and to maximize this learning experience requires attention not only to whether the offender is a visual learner or an auditory learner but a whole range of personal-cognitive-social factors" (p. 7). Notwithstanding this consideration, though, the VETO initiative represents a valuable addition to the RNR model resources that are available to corrections officials today.
Conclusion
The research showed that as the name suggests, the risk/need/responsivity model consists of three main principles (the "risk" principle, the "need" principle and the "responsivity" principle). In addition, seven of the so-called "central eight" risk/need factors (antisocial personality pattern; procriminal attitudes; social supports for crime; substance abuse; family/marital relationships; school/work; and prosocial recreational activities) are criminogenic factors that are appropriate for assessment and RNR model-based treatments that draw on cognitive-behavioral therapeutic interventions. The research also showed that the RNR model is especially useful for treating offenders with a multifaceted range of risk-need factors because it prioritizes offenders' needs and focuses on treating those who are most at risk of reoffending. Finally, the virtual environment for the treatment of offenders will help corrections officials provide these types of interventions for a wide range of offenses and greater numbers of offenders.
References
Benbouriche, M. (2014, November 10). How virtual reality can help treat sex offenders. The Conversation. Retrieved from https://theconversation.com/how-virtual-reality-can-help-treat-sex-offenders-33955.
Bonta, J. & Andrews, D. A. (2007). Risk-need-responsivity model for offender assessment and rehabilitation. Ottawa: Her Majesty the Queen in Right of Canada.
Nassen, N. & Olucha, G. (2017, July-August). How do we change course? Navigating obstacles to develop and implement a risk-need-responsivity model in a correctional setting. Corrections Today, 79(4), 20-24.
Spencer, L. S. (2013, September-October). Evidence-based practices work. Corrections Today, 74(4), 8-11.
Ticknor, B. (2017, May-June). Pilot 1.0: Creating a virtual environment for the treatment of offenders. Corrections Today, 79(3), 46-50.
---
Are you busy and do not have time to handle your assignment? Are you scared that your paper will not make the grade? Do you have responsibilities that may hinder you from turning in your assignment on time? Are you tired and can barely handle your assignment? Are your grades inconsistent?
Whichever your reason is, it is valid! You can get professional academic help from our service at affordable rates. We have a team of professional academic writers who can handle all your assignments.
Plagiarism free papers
Timely delivery
Any deadline
Skilled, Experienced Native English Writers
Subject-relevant academic writer
Adherence to paper instructions
Ability to tackle bulk assignments
Reasonable prices
24/7 Customer Support
Get superb grades consistently
Online Academic Help With Different Subjects
Literature
Students barely have time to read. We got you! Have your literature essay or book review written without having the hassle of reading the book. You can get your literature paper custom-written for you by our literature specialists.
Finance
Do you struggle with finance? No need to torture yourself if finance is not your cup of tea. You can order your finance paper from our academic writing service and get 100% original work from competent finance experts.
Computer science
Computer science is a tough subject. Fortunately, our computer science experts are up to the match. No need to stress and have sleepless nights. Our academic writers will tackle all your computer science assignments and deliver them on time. Let us handle all your python, java, ruby, JavaScript, php , C+ assignments!
Psychology
While psychology may be an interesting subject, you may lack sufficient time to handle your assignments. Don't despair; by using our academic writing service, you can be assured of perfect grades. Moreover, your grades will be consistent.
Engineering
Engineering is quite a demanding subject. Students face a lot of pressure and barely have enough time to do what they love to do. Our academic writing service got you covered! Our engineering specialists follow the paper instructions and ensure timely delivery of the paper.
Nursing
In the nursing course, you may have difficulties with literature reviews, annotated bibliographies, critical essays, and other assignments. Our nursing assignment writers will offer you professional nursing paper help at low prices.
Sociology
Truth be told, sociology papers can be quite exhausting. Our academic writing service relieves you of fatigue, pressure, and stress. You can relax and have peace of mind as our academic writers handle your sociology assignment.
Business
We take pride in having some of the best business writers in the industry. Our business writers have a lot of experience in the field. They are reliable, and you can be assured of a high-grade paper. They are able to handle business papers of any subject, length, deadline, and difficulty!
Statistics
We boast of having some of the most experienced statistics experts in the industry. Our statistics experts have diverse skills, expertise, and knowledge to handle any kind of assignment. They have access to all kinds of software to get your assignment done.
Law
Writing a law essay may prove to be an insurmountable obstacle, especially when you need to know the peculiarities of the legislative framework. Take advantage of our top-notch law specialists and get superb grades and 100% satisfaction.
What discipline/subjects do you deal in?
We have highlighted some of the most popular subjects we handle above. Those are just a tip of the iceberg. We deal in all academic disciplines since our writers are as diverse. They have been drawn from across all disciplines, and orders are assigned to those writers believed to be the best in the field. In a nutshell, there is no task we cannot handle; all you need to do is place your order with us. As long as your instructions are clear, just trust we shall deliver irrespective of the discipline.
Are your writers competent enough to handle my paper?
Our essay writers are graduates with bachelor's, masters, Ph.D., and doctorate degrees in various subjects. The minimum requirement to be an essay writer with our essay writing service is to have a college degree. All our academic writers have a minimum of two years of academic writing. We have a stringent recruitment process to ensure that we get only the most competent essay writers in the industry. We also ensure that the writers are handsomely compensated for their value. The majority of our writers are native English speakers. As such, the fluency of language and grammar is impeccable.
What if I don't like the paper?
There is a very low likelihood that you won't like the paper.
Reasons being:
When assigning your order, we match the paper's discipline with the writer's field/specialization. Since all our writers are graduates, we match the paper's subject with the field the writer studied. For instance, if it's a nursing paper, only a nursing graduate and writer will handle it. Furthermore, all our writers have academic writing experience and top-notch research skills.
We have a quality assurance that reviews the paper before it gets to you. As such, we ensure that you get a paper that meets the required standard and will most definitely make the grade.
In the event that you don't like your paper:
The writer will revise the paper up to your pleasing. You have unlimited revisions. You simply need to highlight what specifically you don't like about the paper, and the writer will make the amendments. The paper will be revised until you are satisfied. Revisions are free of charge
We will have a different writer write the paper from scratch.
Last resort, if the above does not work, we will refund your money.
Will the professor find out I didn't write the paper myself?
Not at all. All papers are written from scratch. There is no way your tutor or instructor will realize that you did not write the paper yourself. In fact, we recommend using our assignment help services for consistent results.
What if the paper is plagiarized?
We check all papers for plagiarism before we submit them. We use powerful plagiarism checking software such as SafeAssign, LopesWrite, and Turnitin. We also upload the plagiarism report so that you can review it. We understand that plagiarism is academic suicide. We would not take the risk of submitting plagiarized work and jeopardize your academic journey. Furthermore, we do not sell or use prewritten papers, and each paper is written from scratch.
When will I get my paper?
You determine when you get the paper by setting the deadline when placing the order. All papers are delivered within the deadline. We are well aware that we operate in a time-sensitive industry. As such, we have laid out strategies to ensure that the client receives the paper on time and they never miss the deadline. We understand that papers that are submitted late have some points deducted. We do not want you to miss any points due to late submission. We work on beating deadlines by huge margins in order to ensure that you have ample time to review the paper before you submit it.
Will anyone find out that I used your services?
We have a privacy and confidentiality policy that guides our work. We NEVER share any customer information with third parties. Noone will ever know that you used our assignment help services. It's only between you and us. We are bound by our policies to protect the customer's identity and information. All your information, such as your names, phone number, email, order information, and so on, are protected. We have robust security systems that ensure that your data is protected. Hacking our systems is close to impossible, and it has never happened.
How our Assignment  Help Service Works
You fill all the paper instructions in the order form. Make sure you include all the helpful materials so that our academic writers can deliver the perfect paper. It will also help to eliminate unnecessary revisions.
2.      Pay for the order
Proceed to pay for the paper so that it can be assigned to one of our expert academic writers. The paper subject is matched with the writer's area of specialization.
3.      Track the progress
You communicate with the writer and know about the progress of the paper. The client can ask the writer for drafts of the paper. The client can upload extra material and include additional instructions from the lecturer. Receive a paper.
4.      Download the paper
The paper is sent to your email and uploaded to your personal account. You also get a plagiarism report attached to your paper.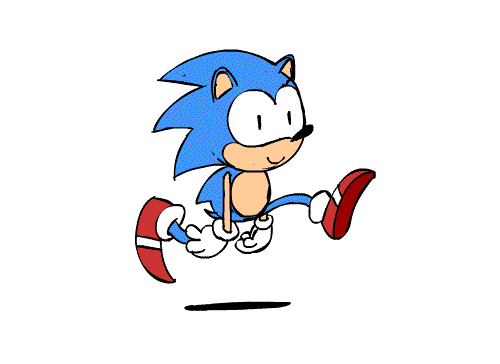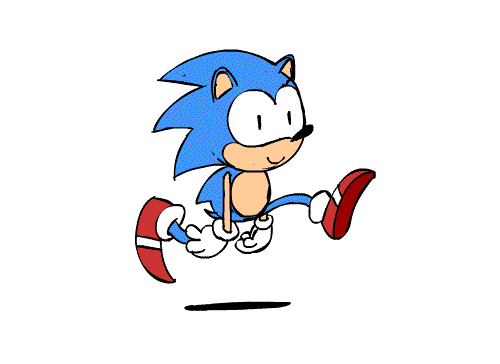 PLACE THIS ORDER OR A SIMILAR ORDER WITH US TODAY!!!
---