Hypertension among African-Americans
Nursing Process and Health Promotion of Groups and Community Theory
Hypertension is very rampant in African-Americans, and health providers link it with three major chronic diseases, which include; stroke, kidney and heart diseases. This paper examines the incidence of hypertension in African-Americans in the five subsystems of the SDS Assessment Categories. African-Americans suffer high risks of organ damage as well as stroke and heart diseases, caused by hypertension. Health providers, especially nurses, ought to be very practical in identifying hypertension in African-Americans and increase their aggressiveness in regulating and treating person(s). In addition, health providers should focus in providing health education in order to reduce and prevent mortality and morbidity rate in the African-Americans suffering from hypertension.
Introduction
Hypertension is an example of a chronic disease that causes major health problems to numerous Americans and a key issue to almost every racial group residing in the United States. Hypertension is one of the major challenges affecting the African-Americans society since America reports the highest rates in the entire world (Heckler, Lambert, Leventhal, Leventhal, Jahn, and Contrada, 2008). Even though, there have been significant enhancements in treating high blood pressure, patients with controlled high blood pressure condition remains at a lower level, with current trends suggesting a high rise in the number of unregulated hypertensions issues. This is especially true for the aged persons and African-Americans (Heckler et al., 2008).
Africans Americans reports the highest rate of hypertension and severe blood pressure regulation than their white counterparts, and lack of proper medication may worsen this condition. Most patients suffering from established hypertension cases experience severe blood pressure cases, and African-Americans are inexplicably among this group (Kressin, Wang, Long, Bochour, Orner, Rothendler, Clark, Reddy, Kozak, kroupa, and Berlowitz, 2007). However, as asserted by DeSimone, (2009), most patients that are hypertensive fail to achieve the required therapeutic blood pressure levels in spite of clinical instructions and obtainable pharmacological and nonpharmacological therapies.
The low level of control rates occurs because of lack of consciousness, breakdown of improved treatments, non-adherence of patients suffering from therapies, and the significance of accentuating supportive and non-pharmacological approaches. This paper will focus on hypertension among the African-Americans in the community of Irvington New Jersey (American Fact Finder, 2013).
Subsystem of the SDS Assessment Categories
This paper employs the Systems Development Stress (SDS) model for a complete and holistic evaluation of the Irvington township community. From the five sub-systems of the SDS model, namely, Biological, Intrapersonal, Interpersonal, Non-human environmental and Socio-cultural models, this literature uses, the biological and intrapersonal models.
The prevalence of hypertension predilection for cardiovascular disease is approximately 32% elevated in the Black and most of the medications applied in treating hypertension are ineffectual in decreasing blood pressures of the Blacks than for the whites (Douglas, Barkris, Epstein, Ferdinard, & Flack, 2003). For this reason, in order to prevent the occurrence of complications linked with hypertension, the purpose of care is to assist the patient maintain his/her blood pressure within the therapeutic level that will assist in lowering cardiovascular cases, renal morbidity and death (Douglas et al., 2003).
Complications related to hypertension, for example, cardiovascular disease, stroke, and renal failure, affects more than 40% of African-Americans that are over twenty years and this accounts for approximately 20% of deaths, which doubles the percentage rate for whites suffering from the same condition (Shobha, Cherukuri and Mayo., 2007). The frequency and cases of hypertension in America are approximately 1.5 to 2.0 higher in African-Americans than the white race. The city of Irvington in the state of New Jersey has a density population of about 53,900 and 85.4% is mainly the African-Americans. This is a great concern to the city with such a high rate of African-Americans (United States Census 2010).
Biological sub-system
In the biological sub-system, nutrient deficiency and lack of physical exercise plays a larger role in increasing the rate of high blood pressure in African-American population. As asserted by Kulkarni, (2004), traditional foods, for instance, fried foods such as chicken, fish or meat, consists of high percentage of fats and calories. Most of these foods is deep-fried and breaded and has a higher chances of causing higher blood pressure.
This is because the fats tends to constraint the blood vessels, which means blood has to flow in higher pressure in order to overcome the constrictions, thus rising the blood pressure. There are numerous factors under the Biological sub-system causing hypertension as discussed in this paper. However, in addition to giving an overview of these factors, in shall discuss on the two major factors that cause hypertension under the Biological subsystem, which comprises Cardiovascular and other factors (The United States Census, 2010).
Cardiovascular Biological Sub-system
Hypertension is typically the most significant risk element for untimely cardiovascular disease. This is even more common than smoking cigarettes, dyslipidemia, and diabetes that form other factors of hypertension. Hypertension accounts for more than 54% of the stroke cases and 47% of the ischemic heart disease events globally. Hypertension raises the level of risk of developing a diversity of cardiovascular diseases, for instance, stroke, coronary artery disease, heart failure, and peripheral vascular disease. The coronary diseases are prevalent in men while as, women are prone of contracting stroke cases, which are the initial cardiovascular cases identified after the occurrence of hypertension, as discovered from the data presented by Framingham Heart Study (The United States Census, 2010).
Based on the evidence that there is an increase in mortality rate amongst adolescents in United States, particularly, in African-Americans, whereby there is an increased rate of cardiovascular diseases than among the whites. There is, thus, a need for increased attention in order to lower the rate. The prevalence for the coronary disease and stroke swells increasingly with high-rise in blood pressure, above 115/75 mmHg. However, it is essentials to prove beyond reasonable doubts the causes of high blood pressure because the increase can result from other factors, such as increased body gain linked with dyslipidemia, high glucose concentration, and the metabolic syndrome (Garvin, 2007).
For this reason, healthcare providers ought to verify the results by enhancing antihypertensive therapy. High systolic pressure in individuals with over 60 years of age, and high diastolic pressure in younger adolescents explains the high prevalence of cardiovascular diseases. Another determiner of risk is the pulse pressure.
This is the distinction occurring between the systolic and diastolic blood pressures, and large blood arteries explain the difference. They are various projections made for the anticipated increase in the rates of morbidity and mortality, which results from a 10 to 12 mmHg reduction in systolic pressure a 5 to 6 — mmHg decrease in diastolic pressure following data from numerous clinical trials conducted over the last three decades. Even though, this does not prove either the causes or effects, the anticipated benefit from such level of blood pressure reduction is a 38% decrease in prevalence of stroke and a 16% decrease in threats of coronary disease (Garvin, 2007).
Other factors
Other factors include the issue of obesity. There is a high probability that the fried foods cause obesity. Statistics indicate that approximately 25% of patients suffering from high blood pressure are obese. The obese persons are prone doubling the risks of suffering from high blood pressure than persons having normal body weights. In most cases, children and adolescents that are obese at the tenders increase their chances of getting hypertension when they attain maturity age (Garvin, 2007).
As discussed, most of the foods the African-American use contain high quantities of calories and fats, and thus they block the bloodstreams. Therefore, blood has to flow under very high pressure in order flow through the fats. In addition, age and gender falls under the biological sub-system. Age is a key threat to hypertension. Men that are over 45 years, and women aged 55 years have a high risk of contracting hypertension. More than half of African-Americans over 60 years of age suffer from high blood pressure. This condition is also becoming more prevalent in children and adolescents. Boys are at a higher risk of contracting hypertension than girls (Skelly, Dougherty, Gesler, Soward, Burns, & Arcury, 2006).
On the other hand, most of the African-American community bases its food on traditional expediency, accessibility and affordability, rather than on nutritive features. As confirmed by Moulton, (2009), the economic situation of the African-Americans is typically low because of the deprived social economic. For this reason, they suffer from poor medical care and reports high blood pressure, and inadequate health education.
The United States Census (2010) endorses Moulton argument by citing that 18.5% Irvington community suffers from low standards of living while as the unemployment rate in this township falls below 15.1%. This literature describes the reasons that make high blood pressure become prevalent among the African-Americans, because they are unable to obtain healthy food.
Acquiring health food is an expensive affair, and this population lacks an alternative, but to opt for the unhealthy food. As confirmed by Gavin (2007), most African-Americans suffer from food deficiency because of the limited number of grocery stores offering healthy food. For this reason, the African-Americans borrow from other communities that have a variety of healthy food. This may become challenging because such communities may be suffering from low incomes, and lack other luxuries that are significant in acquiring healthy foods.
Skelly, Dougherty, Gesler, Soward, Burns, & Arcury (2006) confirm that such communities tend to buy fast foods and unhealthy foods. Therefore, they use foods that conflict with the body systems, and the resultant cause is the development of hypertension. In addition, it is likely that people with family members or relatives with hypertension are prevalent to developing the condition.
Intrapersonal Sub-system factors
The Intrapersonal Sub-system plays a larger function in hypertension among the African-Americans that reside within Irvington community. Most of the African-Americans doubt the effectiveness of embracing a balanced nutrition and engaging in vigorous physical exercises (Gavin, 2007). Currently, programs are in place to assist in development of numerous culturally responsive systems, including the faith-based and community developed interventions.
This programs help in development of culturally significant contexts, in terms of personal incentives and communal support required for African-Americans, since culturally responsive, community related programs might play a tremendous role in managing the incidences of hypertension (Cowart, Biro, Wasserman, Stein, Reider, and Brawn, 2010). Even though present levels of hypertension tends to be high among the African-Americans, introduction of community interventions might assists in reducing the risk factors (Paschal, Lewis, Martin, Shipp, & Simpson, 2006).
However, several factors are imperative prior to implementation of this program, for instance, disease awareness among the blacks, the risks involved and the complications of the disease. These risk factors are preventable. It is the obligation of the healthcare providers to encourage and offer mutual health supportive activities by advocating for behavior modification, for instance, modifying dietary trends, physical exercise habits among others (Bopp et al., 2007). Healthcare providers play a larger role in helping patients change their eating habits, by restricting and recommending intake of some foods, for instance, the adoption of the Dietary Approach to Stop Hypertension (DASH) and accentuate the significance of losing weight for obese patients. Under the Intrapersonal sub-system, I shall discuss on psychodynamic issues and copying patterns (Giger, Appel, Davidhizar & Davis, 2008).
Psychodynamic issues
Psychotherapeutic research on patients with mild hypertension indicates that, such a person suffers from huge repression of deplorable feelings in numerous areas of the personality, mostly the feelings of anger and resentment. It occurs that when an individual is suffering from high blood pressure, anger leads to lack of affection and acceptance by others (Douglas, Et al., 2007). In addition, the individual automatically equates the person with fatal absence of self-control, in that; the person develops some characters that cause him/her to fear death. If the conditions become mild, the individual can run mad, therefore, there is a need for intensive insight therapy. When started during the early stages, it becomes very effective in treating the disorder. This is a common disorder affecting the African-Americans residing in America, and it becomes severe or rather prevalent when discrimination by the white counterparts becomes dominant (DeSimone, 2009).
Copying patterns
Generally, three trends of high blood pressure condition require special attention, they include; severe hypertension, hypertension in the aged population and patients suffering from high blood pressure with extra cardiovascular conditions. Prior to the treatment of these conditions, one should weigh the balance between the treatment and cost, that is, whether there is a need to treat the condition based on its severity (Campinha-Bacote, 2009). However, the major purpose of having such an evaluation is to save life devoid of life compromises. Hypercholesterolemia occurs mainly in hypertensive patients, that is, African-Americans, than normotensive patients, the Americans (City-Data.com, 2013).
The Interpersonal Sub-system
This factor may have a positive or negative effect on an individual's health. In this section, I shall look at, family perceptions of client problem and other relationships.
Family perceptions of client problem
According to Taylor, Lincoln & Chatters, (2005), family perceptions of client's problem plays a larger role in determining the prevalence of hypertension among the African-American population. The black population values family ties and; and it is therefore no secret that groups, families and beliefs influence individual beliefs including health promotion behaviors and lifestyle choices. According to Livingston (2004), the pressure of consuming or not consuming certain foods; and engaging or not engaging in certain health promotion activities may be directly influenced by the health behaviors modeled by members of the social network, including families and friends. Garvin, (2007) suggest that, some African-Americans do not believe nutrition or exercise has any impact on disease. Identified barriers to physical activities among African-American women include; lack of childcare, nobody to exercise with, competing responsibilities, lack of space in the home, inability to use exercise facilities at work, lack of understanding and motivation, fatigue and unsafe neighborhoods (Glutsu & Tovin, 2010).
Communication style
In order to triumph over the barriers that patients and physicians suffer from in their attempts to achieve clinical objectives, effective communication is imperative. For patients that belong to the minority group, patient — nurse relationship plays a major role in establishing a therapeutic relationship. A survey indicated that over 1800 primary healthcare discovered that, African-American patients and those from other diverse and minority groups engages in a less participatory decision making process compared to the white patients.
Socio-cultural Subsystems
Spiritual values
African-Americans believe that they are prone to hypertension because of their relationship with the Supreme Being. The aged group within this population mostly maintains that occurrence of some diseases may be because of spiritual values. Historical, unethical research projects such as the Tuskegee experiment may make African Americas suspicious initially until the provider proves that he or she can be trusted (Garvin, 2007). This view opposes the view of the biomedical model, which suggests that illness causes by pathogens is preventable by actions such as exercises. This typical reliance on God alone as a higher power, also allows Blacks to feel that there are little or no personal actions that they need to take in order improve life, since life has already been predestined (Parker, 2008).
Ethnic or cultural background
African-Americans suffer from ethnicity and cultural issues because of historical background that may have some negative impact on some diseases. The aged group within this population mostly maintains that occurrence of some diseases is ethnic or cultural. Historical, unethical research projects such as the Tuskegee experiment may make African Americas suspicious initially until the provider proves that he or she can be trusted (Garvin, 2007). The beliefs of African-Americans, which culturally influenced, can greatly affect self-management behavior and the perception of illness. Research indicates that Blacks attribute higher meaning to the idea of an external power of control that is greater than an individual is (Livingston, 2004; Hekler et al., 2008). Blacks typically view illness as a natural phenomenon that result from the imbalance in certain aspects of life, which may have resulted from divine punishment, environment hazards or impaired social relations (Giger, Davidhizar, & Davis, 2008).
The Non-Human Environmental Sub-system
This factor plays a larger role in the treatment of diverse diseases and conditions including high blood pressure. In this section, I shall discuss the immediate environment (home, agency, etc.) and home environment as some of the factors that increase the prevalence of hypertension.
Immediate environment
One of the major challenges affecting the African-American residing in Irvington, New Jersey, is the inadequate medical institutions. This immediate social amenity is crucial in promoting health care (City-Data.com, 2013).
Locale
The location of the health care institution in relation to the patient's location may also play a part in patient care and outcomes. The location of care in the relationship to the location of clients; the relative ease in getting access to care with health providers and at health care facilities; or how well clients get along with their providers all influence health care access (Paschal, Lewis, Martin, Shipp, & Simpson, 2006). Campinha-Bacote (2009) endorses this idea by citing that most African-Americans become suspicious of health care professionals, and only visit medical institutions when it is significant. They prefer using home remedy care to maintain their health status and diagnose some specific health complications. This explains the reason that numerous African-Americans dislike the United Healthcare System, because of its inconveniency. In many locales, Whites views African-American as valueless, even in medical institutions (Middleton, 2009).
Implications and conclusions
Applying nursing theories and conceptual models steer the nursing practice and research. It also improves nursing science and endorses or rather develops new expertise and skills in the nursing profession. Nursing is already a profession and an autonomous field. The SDS model provides a straightforward way that assists in evaluating hypertension incidences among the African-American population living in the townships of Irvington, New Jersey. The models provide limelight and a perspective in viewing the African-American Community as a program that engages in various internal and external mechanisms, applying copying techniques both recognized and trained (Blixen, Singh, & Thacker, 2006).
In addition, the models look at the community in a holistic perspective. Furthermore, the healthcare providers are enabled to segment the community matters into sub-segments, for instance, biological, intrapersonal, interpersonal, non-human and cultural dimensions. Cultural perceptions eventually have an effect on prevention, coping, adjustment and disease management of hypertension (Hekler et al., 2008). However, it is difficult to alter changes that are intensely rooted in culture, except that the approaches used in bringing change have an intimate connection with culture. Through the faith-based interventions, efficient and culturally responsive care is accessible while ascertaining adherence of strong social endorsement and modeling of constructive health behaviors (Bopp, et al. (2007).
In addition, religious institutions play a larger role in offsetting conflicts from the healthcare system and helping in improve health interventions, particularly within the African-Americans. As Garvin (2007) confirms, most African-Americans maintains that Spiritual faith possesses a more curative prospective than approved therapies, and praying for the sick patients alongside doctor's prescriptions brings a healing. For this reason, it is imperative to improve the cultural competence care that registers positive impact on patient's healthcare results.
References
American Fact Finder, (2013). Retrieved March 2013. From U.S. Census. gov.
http://factfinder2.census.gov/
Blixen, C.E., Singh, A., & Thacker, H. (2006). Values and beliefs about obesity and weight reduction among African-Americans and Caucasian women. Journal of Transcultural
Nursing, 17(3), 290-297.
Bopp, M., Lattimore, D., Wilcox, S., Laken, M., McClorin, L., & Swinton, R. et al. (2007).
Understanding physical activity participation in members of a Black church. Health Education Research, 22(6), 815-826.
Campinha-Bacote, J. (2009). A cultural Competent Model of Care for African-Americans.
Urology Unsing, 51.
City-Data.com. (2013). Crime in irvington by year. Retrieved from http://www.city-data.com/city/Irvington-New-Jersey.html
DeSimone, E.M. (2009). Nonpharmacological Approaches in the Management of Hypertension.
Journal of the American Academy of Nurse Practioners, 189-192.
Douglas, J.G., Bakris, J.L., Epstein, M., Ferdinard, K.C., Ferrario, F., & Flack, J.M. et al.
(2003). Management of high blood pressure in African-Americans. Journal of American
Medical Association, 163, 525-541.
Garvin, J.R. (2007). Building cultural Competency for improving Diabetic Care. The Journal of Family Practice, 516-517.
Giger, J.N., Appel, S.J., Davidhizar, R., & Davis, C. (2008). Church and spirituality in the lives of the African-American community. Journal of Tran cultural Nursing, 19, 375-383.
Glutsu, M., & Tovin, M. (2010). African-American women and physical activities. Physical Therapy Reviews, 406.
Hawkins, B. (2007). African-American Women and obesity. Journal of African-American
studies, 6-8.
Heckler, B.E., Lambert, J., Leventhal, E., Leventhal, h., Jahn, E., & Contrada, R.
J. (2008).
Commonsense illness beliefs, adherence behavior, and hypertension control among
African-Americans. Journal of behavioral Medicine, 391.
Huges, B.M., & Siobhan, H. (2009). Social Support reduces resting Cardiovascular Function in women. Anxiety Stress & Coping, 537-538.
Kressin, Nancy, R., Wang, Fel,, Long, Judith,, Bokhour, Barbara, G., Orner, Michelle, B.,
Rothendier, James,, Reddy, Surekha,, & Kazak, Waldemar, (2007). Hypertensive
patients' race, health beliefs, process of care, and medication adherence. Society of General Internal Medicine, 768.
Kulkarni, J. (2004). Food, culture and diabetes in the United States. Clinical Diabetes, 22(4) 190-
Livingston, I.L. (Ed.). (2004). Black American Health (Vol 1). Westport, CT: Praeger
Publishers.
Middleton, J.L. (2009). A proposed new model of hypertensive treatment behaviors in African
Americans. Journal of the National Medical
Association, 101(1), 12-17.
Moulton, S.A. (2009). Hypertension in African-Americans and Its Related Chronic
Diseases. Journal of Cultural Diversity, 165.
Paschal, A.M., Lewis, R.K., Martin, A., Shipp, D.D., & Simpson, D.S. (2006).
Evaluating the impact of a hypertension program for Blacks. Journal of the National Medical
Association, 98(4), 607-615.
Parker, M. (2008). Building partnerships with Black and White churches to promote good old age for all. The American Society on Aging, 32(2), 38-41.
Rankins, J., Sampson, W., Brown, B., & Jenkins-Salley, T. (2005). Dietary Approaches to Stop Hypertension (DASH) intervention reduces blood pressure among hypertensive
African-American patients in a neighborhood health care center. Journal of Nutrition
Education and Behavior, 37(5), 259-264.
Shobha, R., Cherukuri, M., & Mayo, H. (2007). What is the best treatment of hypertension in African-Americans? Journal of Family Practice, 56(2), 149-151.
Taylor, R.J., Lincoln, K.D., & Chatters, L.M. (2005). Supportive relationships with church members among Black Americans. Family Relations, 54(4), 501-511.Township of Irvington (2013). Retrieved from Township of Irvington. March,
2013.http://www.irvington.net/index.asp?pageId=69
---
Are you busy and do not have time to handle your assignment? Are you scared that your paper will not make the grade? Do you have responsibilities that may hinder you from turning in your assignment on time? Are you tired and can barely handle your assignment? Are your grades inconsistent?
Whichever your reason is, it is valid! You can get professional academic help from our service at affordable rates. We have a team of professional academic writers who can handle all your assignments.
Plagiarism free papers
Timely delivery
Any deadline
Skilled, Experienced Native English Writers
Subject-relevant academic writer
Adherence to paper instructions
Ability to tackle bulk assignments
Reasonable prices
24/7 Customer Support
Get superb grades consistently
Online Academic Help With Different Subjects
Literature
Students barely have time to read. We got you! Have your literature essay or book review written without having the hassle of reading the book. You can get your literature paper custom-written for you by our literature specialists.
Finance
Do you struggle with finance? No need to torture yourself if finance is not your cup of tea. You can order your finance paper from our academic writing service and get 100% original work from competent finance experts.
Computer science
Computer science is a tough subject. Fortunately, our computer science experts are up to the match. No need to stress and have sleepless nights. Our academic writers will tackle all your computer science assignments and deliver them on time. Let us handle all your python, java, ruby, JavaScript, php , C+ assignments!
Psychology
While psychology may be an interesting subject, you may lack sufficient time to handle your assignments. Don't despair; by using our academic writing service, you can be assured of perfect grades. Moreover, your grades will be consistent.
Engineering
Engineering is quite a demanding subject. Students face a lot of pressure and barely have enough time to do what they love to do. Our academic writing service got you covered! Our engineering specialists follow the paper instructions and ensure timely delivery of the paper.
Nursing
In the nursing course, you may have difficulties with literature reviews, annotated bibliographies, critical essays, and other assignments. Our nursing assignment writers will offer you professional nursing paper help at low prices.
Sociology
Truth be told, sociology papers can be quite exhausting. Our academic writing service relieves you of fatigue, pressure, and stress. You can relax and have peace of mind as our academic writers handle your sociology assignment.
Business
We take pride in having some of the best business writers in the industry. Our business writers have a lot of experience in the field. They are reliable, and you can be assured of a high-grade paper. They are able to handle business papers of any subject, length, deadline, and difficulty!
Statistics
We boast of having some of the most experienced statistics experts in the industry. Our statistics experts have diverse skills, expertise, and knowledge to handle any kind of assignment. They have access to all kinds of software to get your assignment done.
Law
Writing a law essay may prove to be an insurmountable obstacle, especially when you need to know the peculiarities of the legislative framework. Take advantage of our top-notch law specialists and get superb grades and 100% satisfaction.
What discipline/subjects do you deal in?
We have highlighted some of the most popular subjects we handle above. Those are just a tip of the iceberg. We deal in all academic disciplines since our writers are as diverse. They have been drawn from across all disciplines, and orders are assigned to those writers believed to be the best in the field. In a nutshell, there is no task we cannot handle; all you need to do is place your order with us. As long as your instructions are clear, just trust we shall deliver irrespective of the discipline.
Are your writers competent enough to handle my paper?
Our essay writers are graduates with bachelor's, masters, Ph.D., and doctorate degrees in various subjects. The minimum requirement to be an essay writer with our essay writing service is to have a college degree. All our academic writers have a minimum of two years of academic writing. We have a stringent recruitment process to ensure that we get only the most competent essay writers in the industry. We also ensure that the writers are handsomely compensated for their value. The majority of our writers are native English speakers. As such, the fluency of language and grammar is impeccable.
What if I don't like the paper?
There is a very low likelihood that you won't like the paper.
Reasons being:
When assigning your order, we match the paper's discipline with the writer's field/specialization. Since all our writers are graduates, we match the paper's subject with the field the writer studied. For instance, if it's a nursing paper, only a nursing graduate and writer will handle it. Furthermore, all our writers have academic writing experience and top-notch research skills.
We have a quality assurance that reviews the paper before it gets to you. As such, we ensure that you get a paper that meets the required standard and will most definitely make the grade.
In the event that you don't like your paper:
The writer will revise the paper up to your pleasing. You have unlimited revisions. You simply need to highlight what specifically you don't like about the paper, and the writer will make the amendments. The paper will be revised until you are satisfied. Revisions are free of charge
We will have a different writer write the paper from scratch.
Last resort, if the above does not work, we will refund your money.
Will the professor find out I didn't write the paper myself?
Not at all. All papers are written from scratch. There is no way your tutor or instructor will realize that you did not write the paper yourself. In fact, we recommend using our assignment help services for consistent results.
What if the paper is plagiarized?
We check all papers for plagiarism before we submit them. We use powerful plagiarism checking software such as SafeAssign, LopesWrite, and Turnitin. We also upload the plagiarism report so that you can review it. We understand that plagiarism is academic suicide. We would not take the risk of submitting plagiarized work and jeopardize your academic journey. Furthermore, we do not sell or use prewritten papers, and each paper is written from scratch.
When will I get my paper?
You determine when you get the paper by setting the deadline when placing the order. All papers are delivered within the deadline. We are well aware that we operate in a time-sensitive industry. As such, we have laid out strategies to ensure that the client receives the paper on time and they never miss the deadline. We understand that papers that are submitted late have some points deducted. We do not want you to miss any points due to late submission. We work on beating deadlines by huge margins in order to ensure that you have ample time to review the paper before you submit it.
Will anyone find out that I used your services?
We have a privacy and confidentiality policy that guides our work. We NEVER share any customer information with third parties. Noone will ever know that you used our assignment help services. It's only between you and us. We are bound by our policies to protect the customer's identity and information. All your information, such as your names, phone number, email, order information, and so on, are protected. We have robust security systems that ensure that your data is protected. Hacking our systems is close to impossible, and it has never happened.
How our Assignment  Help Service Works
You fill all the paper instructions in the order form. Make sure you include all the helpful materials so that our academic writers can deliver the perfect paper. It will also help to eliminate unnecessary revisions.
2.      Pay for the order
Proceed to pay for the paper so that it can be assigned to one of our expert academic writers. The paper subject is matched with the writer's area of specialization.
3.      Track the progress
You communicate with the writer and know about the progress of the paper. The client can ask the writer for drafts of the paper. The client can upload extra material and include additional instructions from the lecturer. Receive a paper.
4.      Download the paper
The paper is sent to your email and uploaded to your personal account. You also get a plagiarism report attached to your paper.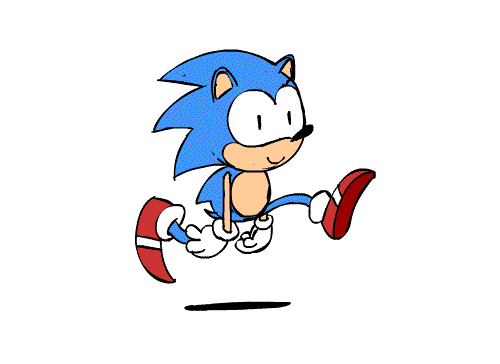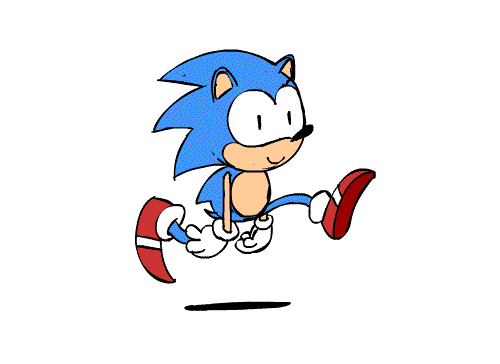 PLACE THIS ORDER OR A SIMILAR ORDER WITH US TODAY!!!
---