The hospitality industry is a service industry part composed of several subsectors. The subsectors include transportation and tourism, events, beverage and food service, and lodging service. The industry is specialized in offering friendly services to customers. Around 40 BC, hospitality services were common in religious and social gatherings (Ehl, 2018). Christians believed that it was part of their tradition to offer accommodation services to strangers. In those days, travelers would be out for political, diplomatic, military, or religious reasons. Military travelers would use tents that they carried (Ehl, 2018). In Persia, travelers constructed khans that would be used for lodging purposes. Inns and taverns were erected during the Roman Empire to offer shelter for journeying scholars, actors, and merchants.
In the 1700s, families would offer food, lodging, and drinks to weary travelers. Initially, leisurely travels were common for the royal and extremely wealthy individuals. However, some of the early travels were viewed as an education requirement or religious process (Ehl, 2018). As a result, European monasteries would be used to accommodate travelers around the middle ages. The practice continued until transporters resolved to lower travel costs to fit within the budget of the middle and lower-class individuals.
Ideally, hospitality was a common term in those days as it was exercised before tourism. Notably, tourism was a term describing folks who traveled away from home. The industrial revolution sparked the growth of the hospitality industry as more comfortable transportation modes were introduced, making traveling easier (Ehl, 2018). In Europe, the term hotel replaced the idea of taverns or inns in the mid-1700s. Consequently, hotels were used by travelers for lodging purposes. On the contrary, America termed lodging facilities as inns. In the mid-1800s, Thomas Cook launched the first traveling agency in England. The agency provided travelers with railway tickets along with a tour notebook.
In Boston, travelers would stop to buy a drink or bite in tavern-like businesses. During the 1800s, a restaurant resembling the modern ones was launched in Paris. The restaurants were explicitly designed to meet the needs of wealthy travelers, including lodging, unlike inns, that only offered food services (Ehl, 2018). As transportation became easier through invention, traveling became more frequent. Hence, more hotels were built to meet the demands of travelers. Also, the industrial revolution was accompanied by mass production of vehicles and roads easing traveling. Coffeehouses gained popularity in the 18th century.
In the 20th and 19th centuries, the hospitality industry significantly improved despite disruption by the wars. Resorts and luxurious hotels developed whereby recreational services would be offered. Flurry hotels developed setting new hospitality standards (Ehl, 2018). The hospitality features have transformed massive overtime during and after the colonial period. Dark tourism grew during the world wars due to disruption in growth. However, the hospitality industry spread globally, as it was newly introduced to African states (Ehl, 2018). This facilitated the massive growth of hotels and restaurants on the continent, promoting economic growth. Tourism grew to facilitate the need for more luxurious hotels.
The modern hospitality sector is very competitive as hotels have continually introduced new ways to meet the tastes and preferences of their customers. Unlike the old hospitality, modern hospitality has amassed many clients who are not necessarily travelers (Ehl, 2018). Hotel chains have upsurged, facilitating a remarkable growth in the sector. Modern hospitality offers a variety of services to its clients. Hotels and restaurants have always worked on maintaining first-class services to ensure that a strong customer base is retained.
Corporate Stakeholders
The hospitality sector is mainly made of hotel and tourism subsectors. In essence, stakeholders are interested parties in an industry and can be affected or affect the business, thus facilitate the growth of the sector. The hospitality sector is comprised of internal and external stakeholders. Internal stakeholders include top management, staff, and investors. Staffs play a significant role in the hospitality sector (Gurlek et al., 2017). The hospitality sector is composed of low and high seasons. As a result, the staff is categorized into two; permanent or temporary. Temporary staff assists other employees during the high season, while permanent teams consistently offer first-class services to the customers (Gurlek et al., 2017). Hospitality staffs play both abstract and physical roles to ensure the smooth running of the sector. The position of each employee is determined by their respective department. Hotels and restaurants offer different services to customers. Hence, employees' roles vary from one department to another.
Senior managers manage employees by ensuring that a suitable environment to undertake their roles is provided. They plan and implement policies to ensure consistency in quality services. They also coordinate and administer hotel services, especially the accommodation and catering department (Gurlek et al., 2017). They help the marketing department by determining seasonal offers to attract customers. Lastly, they implement policies that will facilitate smooth business operations as well as increase the competitive advantage to establish sustainability in the long run. Therefore, the hospitality sector relies on managers who have contributed to rapid transformations in the industry.
To ensure that skilled and efficient workers are hired, the hospitality sector relies on the input of human resource managers (HRM) in the hiring process. The HRM ensures that workers are supplied continuously to meet the demands of a given season. They ensure that employees are rewarded consistently by implementing a motivating compensation plan and benefits. They help managers by overseeing the attendance of workers as well as their working schedules (Gurlek et al., 2017). This helps them calculate the overtime, breaks, and paid time off to ensure that workers are rewarded accordingly. In essence, HRM is responsible for hiring and firing workers in the industry. Hence, HRM has directly affected the hospitality industry by ensuring that skilled staff is hired.
The cashiers record all transactions within the business, promote business services, enhance the satisfaction of customers, answer queries, politely greet customers, and report to the managers. Besides, cashiers help in high seasons in taking guests' orders. Cashiers applicable paperwork and reconcile daily revenue (Su et al., 2017). They monitor placed orders status to ensure that customers are not kept on waiting for too long. On the other hand, porters transport hotel guests' luggage from the lobby or front entrance to the booked room and back on time. They explain the accommodation facilities and room features to customers. In addition, they maintain rooms by ensuring that they are clean and tidy to attract customers.
Cleaners are responsible for maintaining tidiness in the working environment. Also, they change beddings in lodgings, wash and fold clothes as well as emptying wastebaskets. They help in replenishing supplies of tissues and soaps. On the other hand, waiters take guest orders and ensure that food is served as ordered (Su et al., 2017). They ensure that customers are satisfied with their services by thriving to offer first-class services. They help customers choose meals based on their preferences. Also, they arrange settings of a table, maintain cleanliness on the tables, collect payments after delivering checks, communicate customer orders to the serving staff, and adhere to the set guidelines.
Hotel cooks train and manage kitchen personnel as well as supervise culinary-related activities. They estimate the consumption of food to minimize food spoilage. They prepare the required ingredients and present them to managers to ensure a constant supply of materials. Cooks select recipes and ensure that they are followed to the latter. Therefore, this plays a significant role in the hotel industry (Su et al., 2017). Ideally, hotel cooks ensure that quality food is prepared to meet the hotel standards. Internal stakeholders give the picture of the sector as they ensure smooth running in the subsectors. However, the staff can work in different departments to assist in high seasons.
The tourism subsector needs skilled drivers, tour guides, receptionists, accounting staff, and game wardens. In many cases, tourist centers have hotels and restaurants to offer food services and accommodation. Tour guides give tourists insights into the destination, travel with them to explore places as they provide the correct information as they answer questions from tourists, entertain the guests, show tourists resting places and help guests communicate with residents (Su et al., 2017). Drivers facilitate the transportation of tourists within the tourist centers. Receptionists receive tourists, their orders and suggest places they should tour. Also, they answer tourist queries. Game wardens ensure that wild animals are confined to avoid cases of tourist attacks within the premises. They monitor and maintain wildlife populations. They arrest any poachers involved in hunting and selling of animal parts.
The external stakeholders include suppliers, government, creditors, community, and customers. Suppliers ensure a continual supply of ingredients to ensure that the food preparation process is not disrupted (Su et al., 2017). The hotel industry comprises of different needs which are assigned to different suppliers. For instance, some suppliers are required to facilitate the supply of farm products; others supply drinks while the rest supply manufactured products like wheat products, sauces, and sugar. Hence, the industry requires efficient suppliers who can provide the necessary ingredients on time.
Investors offer financial support to ensure smooth business operators. Investors facilitate business expansions by helping hotels fund their deficit budgets. Creditors provide soft loans to hotels that are payable after a given time (Jones et al., 2016). Investors and creditors are significant stakeholders because they determine various policies and decisions made by management. Creditors and investors take portions of the income of hotels, thus controlling their spending patterns. The government is a stakeholder in the hospitality industry.
Ideally, the government nearly monitors all tourist activities in a state by hiring managers to operate the centers. Also, different policies implemented by the government have an impact on hotel industries. In essence, government taxes and subsidies have a direct effect on businesses. Subsidies are aimed at reducing costs in the industry, while taxes take a portion of proceeds from the sector (Jones et al., 2016). Hence, the increase in taxes implies a reduction in the hospitality sector proceeds. Similarly, subsidies increase the incomes of the sector.
Customers are also significant stakeholders of the hospitality sector. This is because their consumption patterns affect the sector directly or indirectly. The modern hospitality sector is mainly based on providing leisure services to customers. Hence, consumer choices and preferences determine their input in the industry. Despite excellent management, customers are the center of it all. Increased income implies up surged consumption on luxury goods and a decline in inferior products. Therefore, the government indirectly affects the hospitality sector through tax policies as they determine the disposable income of consumers. Also, management considers customer satisfaction in policymaking. Nearly all policies implemented in the sector are aimed at increasing consumer satisfaction. Therefore, prices set by the industry determine the demand for its services due to the economic law of demand and supply.
Role of the Industry in its Social, Economic and Political Setting
The effect of the hospitality sector is evident in increased tourist traffic, resulting in increased tourist revenues. Tourism has led to the improvement of infrastructure, facilitating the smooth operations of other businesses. The hospitality sector has promoted economic growth and social enhancement through the creation of employment opportunities (Mallick et al., 2016). This translates to a reduction in unemployment rates, increasing the number of participants in economic growth. This helps the nation stabilize the economy (Mallick et al., 2016). Also, increased employment rates have fostered improved living standards implying low poverty rates. The rapid growth of the sector has enhanced economic development due to the increased tax base. As a result, it has helped reduce debt rates by significantly financing state budgets. Hence, governments have relied on this sector to enhance growth in the economy.
The sector has created jobs directly and indirectly. For instance, suppliers rely on the industry to ensure consistent procurement of ingredients and materials. Ideally, all sectors in the economy are interrelated as they rely directly or indirectly on each other. The service industry relies on the manufacturing industry for the supply of products and equipment needed to sustain the sector (Mallick et al., 2016). Hence, the hospitality sector has enhanced the growth of manufacturing industries to meet its demands. In developed nations, the hospitality sector has proved to be the primary employer and contributor to gross domestic product (GDP).
Future development of the sector will result in an increased impact on the economy, society, and political arena. The hospitality industry is unique because it is labor-intensive, unlike other sectors that rely more on capital. Increased employment indicates upsurge in the per capita income, which is used as a measure of state welfare. Also, hospitality facilitates growth in local economics as tourists spent on the transport sector and entertainment centers (Mallick et al., 2016). The sector has played an essential role in increased revenues in the transport, manufacturing, and entertainment sector. The effects of hospitality to society go beyond employment. This is because employment enhances other basic needs, such as quality education and healthcare services, due to increased incomes. Therefore, the sector indirectly contributes to the growth of the education and health care sectors.
Domestic and International Ethics
The increased competition in the sector has forced the managers to employ strategic policies to gain a competitive benefit over their rivals. Hence, price competition is not an effective strategy as it leads to uneven profits (Lashley, 2016). The best solution to the continued competition is by developing collaborative partnerships and friendships with their clients. To sustain these relationships, the set of ethical standards must be observed.  The ethics govern customers' and employees' relations generating long-term sustainability of the sector.
However, ethical practices may constraint the profits of a firm despite their long term benefits. Ethics are determined by religion, structure, manners, culture, and values. Ethical dilemmas in the hospitality sector have raised concerns for many staff. The sector places employees and clients in tempting environments (Lashley, 2016). The widespread transactions prompt employees to steal and increase the chances of customers to evade paying their bills. The sector is vulnerable to dishonesty, which raises the need to establish ethical practices. Also, managers can extort commissions from suppliers, thus misusing the hotel's proceeds.
Diversity in culture and religious views have sparked difficulties in employing ethical practices in the sector. Also, the hiring process can be challenging as managers may be accused of discrimination based on race, age, and ethnicity. Therefore, there are no approved ethical standards for the sector (Lashley, 2016). Hotels and tourism sector tend to set their ethics based on their mission and organizational goals. The industry has developed mechanisms for dealing with dishonest employees and customers. Also, the staff is able to multi-task in the departments; hence managers commonly keep shifting workers in the department. The core values of the sector help in maintaining honesty, integrity, and trust in the sector. Also, the sector invests in gaining customer trust to facilitate smooth business operations.
Besides, the sector has established ethical decision-making processes that comprise of teleology and deontology. Deontology assumes that universal truths and principles should be held in decision making despite the situation. This strategy assumes that people have the ability to constantly make the same decisions on a given matter based on their beliefs. On the contrary, teleological view bases decisions on the anticipated outcome. Hence, it does not rely on universal views or principles. In teleological, the end justifies the means while deontologists are interested in the means than the results (Lashley, 2016). Ethical decision making enables managers to make calculative moves in the sector to foster growth in revenues and business. Most decisions range from products offered, services, consumer satisfaction, and government policies. Also, investors' ideas are integrated to ensure that decisions are made from the pool of ideas (Lashley, 2016). Deontology is relevant, especially when decisions align with the mission and vision of the hotel. Also, it reduces the chances of compromising with the laid principles.
Ecological and Natural Resources
The hospitality sector has been faced with several ecological issues. The sector is yet to master the art of staying ahead of the ever-increasing energy costs. The hotel industry pays thousands of dollars on energy consumption, taking a larger portion of its revenues. Besides, tourism is directly connected to the relationships between the environment and hospitality. Hotel and resorts have to been licensed to ensure that they meet set ecological standards (Romao et al., 2017). The regulations help improve tourist satisfaction while maintaining the environment. Global warming has also affected the sector as it regulates seasons. The tourist sector is determined by seasons like summer and winter. During winter in the United States, many folks travel to Africa to enjoy the winter season. Changes in seasons have affected the flow of tourists over the years.
Tourism is entirely dependent on the availability of natural resources. The success of tourism is determined by the physical environment. Tourism has increased the need for states to conserve nature. Besides, the climate affects tourist turnover. Hence, unethical practices such as deforestation should be eradicated in many states ((Romao et al., 2017). Wildlife conservation and cultural preservations have served as major tourist attraction aspects globally. States located near ocean shores have higher chances of attracting tourists than landlocked nations. In essence, tourism can only be facilitated by preserving natural resources and preserving cultural practices. Hence, the physical environment should be maintained and protected to increase tourist activities in a nation.
Social Issues
The hospitality sector has been faced with some social issues globally. The rapid transformations in the sector have resulted in up surged operation costs. This has acted as an entry barrier to many entrepreneurs hindering the growth of the sector as reducing the fixed costs without affecting service quality seems unachievable. Besides, the sector has experienced intense competition over the past years due to technological advancements. This translates to increased costs of investing in technology (Martinez et al., 2019). Besides, the sector experiences seasonal fluctuations due to climatic changes and security related issues due to political instabilities and terror attacks. The aspect of social media has raised the demand of customers, making it hard for the managers to keep up with their fluctuating demands. Therefore, managers need to strategize on ways of reducing costs and utilizing the high seasons.
The Industry's Overall Social Responsiveness and Accomplishments
The industry has managed to reduce the impacts of social issues in its operation. Managers have resolved to incorporate the fixed costs on accommodation and food services. Also, new firms have decided to borrow money from lenders to ensure the effective launch of its activities (Frangos, 2020). The sector has also mastered a way of maximizing the high seasons to amass huge profits that will cover expenses during the low seasons (Frangos, 2020). To maintain consistency in the flow of customers, hotels have responded accordingly to their demands. This is because many tend to disregard services based on a one-time bad experience (Frangos, 2020). Hence, the sector has amassed a wide customer base due to consistency in the provision of services. The sector has managed to employ millions of workers globally, contributing to social and economic growth. Lastly, the sector has fostered continued innovations in entertaining guests.
---
Are you busy and do not have time to handle your assignment? Are you scared that your paper will not make the grade? Do you have responsibilities that may hinder you from turning in your assignment on time? Are you tired and can barely handle your assignment? Are your grades inconsistent?
Whichever your reason is, it is valid! You can get professional academic help from our service at affordable rates. We have a team of professional academic writers who can handle all your assignments.
Plagiarism free papers
Timely delivery
Any deadline
Skilled, Experienced Native English Writers
Subject-relevant academic writer
Adherence to paper instructions
Ability to tackle bulk assignments
Reasonable prices
24/7 Customer Support
Get superb grades consistently
Online Academic Help With Different Subjects
Literature
Students barely have time to read. We got you! Have your literature essay or book review written without having the hassle of reading the book. You can get your literature paper custom-written for you by our literature specialists.
Finance
Do you struggle with finance? No need to torture yourself if finance is not your cup of tea. You can order your finance paper from our academic writing service and get 100% original work from competent finance experts.
Computer science
Computer science is a tough subject. Fortunately, our computer science experts are up to the match. No need to stress and have sleepless nights. Our academic writers will tackle all your computer science assignments and deliver them on time. Let us handle all your python, java, ruby, JavaScript, php , C+ assignments!
Psychology
While psychology may be an interesting subject, you may lack sufficient time to handle your assignments. Don't despair; by using our academic writing service, you can be assured of perfect grades. Moreover, your grades will be consistent.
Engineering
Engineering is quite a demanding subject. Students face a lot of pressure and barely have enough time to do what they love to do. Our academic writing service got you covered! Our engineering specialists follow the paper instructions and ensure timely delivery of the paper.
Nursing
In the nursing course, you may have difficulties with literature reviews, annotated bibliographies, critical essays, and other assignments. Our nursing assignment writers will offer you professional nursing paper help at low prices.
Sociology
Truth be told, sociology papers can be quite exhausting. Our academic writing service relieves you of fatigue, pressure, and stress. You can relax and have peace of mind as our academic writers handle your sociology assignment.
Business
We take pride in having some of the best business writers in the industry. Our business writers have a lot of experience in the field. They are reliable, and you can be assured of a high-grade paper. They are able to handle business papers of any subject, length, deadline, and difficulty!
Statistics
We boast of having some of the most experienced statistics experts in the industry. Our statistics experts have diverse skills, expertise, and knowledge to handle any kind of assignment. They have access to all kinds of software to get your assignment done.
Law
Writing a law essay may prove to be an insurmountable obstacle, especially when you need to know the peculiarities of the legislative framework. Take advantage of our top-notch law specialists and get superb grades and 100% satisfaction.
What discipline/subjects do you deal in?
We have highlighted some of the most popular subjects we handle above. Those are just a tip of the iceberg. We deal in all academic disciplines since our writers are as diverse. They have been drawn from across all disciplines, and orders are assigned to those writers believed to be the best in the field. In a nutshell, there is no task we cannot handle; all you need to do is place your order with us. As long as your instructions are clear, just trust we shall deliver irrespective of the discipline.
Are your writers competent enough to handle my paper?
Our essay writers are graduates with bachelor's, masters, Ph.D., and doctorate degrees in various subjects. The minimum requirement to be an essay writer with our essay writing service is to have a college degree. All our academic writers have a minimum of two years of academic writing. We have a stringent recruitment process to ensure that we get only the most competent essay writers in the industry. We also ensure that the writers are handsomely compensated for their value. The majority of our writers are native English speakers. As such, the fluency of language and grammar is impeccable.
What if I don't like the paper?
There is a very low likelihood that you won't like the paper.
Reasons being:
When assigning your order, we match the paper's discipline with the writer's field/specialization. Since all our writers are graduates, we match the paper's subject with the field the writer studied. For instance, if it's a nursing paper, only a nursing graduate and writer will handle it. Furthermore, all our writers have academic writing experience and top-notch research skills.
We have a quality assurance that reviews the paper before it gets to you. As such, we ensure that you get a paper that meets the required standard and will most definitely make the grade.
In the event that you don't like your paper:
The writer will revise the paper up to your pleasing. You have unlimited revisions. You simply need to highlight what specifically you don't like about the paper, and the writer will make the amendments. The paper will be revised until you are satisfied. Revisions are free of charge
We will have a different writer write the paper from scratch.
Last resort, if the above does not work, we will refund your money.
Will the professor find out I didn't write the paper myself?
Not at all. All papers are written from scratch. There is no way your tutor or instructor will realize that you did not write the paper yourself. In fact, we recommend using our assignment help services for consistent results.
What if the paper is plagiarized?
We check all papers for plagiarism before we submit them. We use powerful plagiarism checking software such as SafeAssign, LopesWrite, and Turnitin. We also upload the plagiarism report so that you can review it. We understand that plagiarism is academic suicide. We would not take the risk of submitting plagiarized work and jeopardize your academic journey. Furthermore, we do not sell or use prewritten papers, and each paper is written from scratch.
When will I get my paper?
You determine when you get the paper by setting the deadline when placing the order. All papers are delivered within the deadline. We are well aware that we operate in a time-sensitive industry. As such, we have laid out strategies to ensure that the client receives the paper on time and they never miss the deadline. We understand that papers that are submitted late have some points deducted. We do not want you to miss any points due to late submission. We work on beating deadlines by huge margins in order to ensure that you have ample time to review the paper before you submit it.
Will anyone find out that I used your services?
We have a privacy and confidentiality policy that guides our work. We NEVER share any customer information with third parties. Noone will ever know that you used our assignment help services. It's only between you and us. We are bound by our policies to protect the customer's identity and information. All your information, such as your names, phone number, email, order information, and so on, are protected. We have robust security systems that ensure that your data is protected. Hacking our systems is close to impossible, and it has never happened.
How our Assignment  Help Service Works
You fill all the paper instructions in the order form. Make sure you include all the helpful materials so that our academic writers can deliver the perfect paper. It will also help to eliminate unnecessary revisions.
2.      Pay for the order
Proceed to pay for the paper so that it can be assigned to one of our expert academic writers. The paper subject is matched with the writer's area of specialization.
3.      Track the progress
You communicate with the writer and know about the progress of the paper. The client can ask the writer for drafts of the paper. The client can upload extra material and include additional instructions from the lecturer. Receive a paper.
4.      Download the paper
The paper is sent to your email and uploaded to your personal account. You also get a plagiarism report attached to your paper.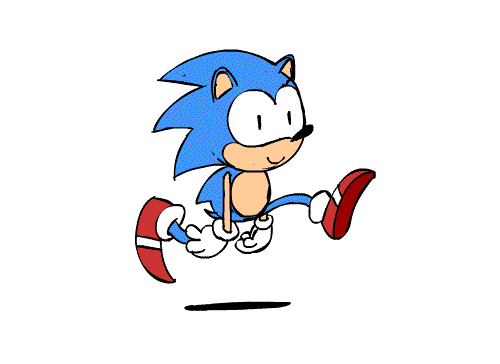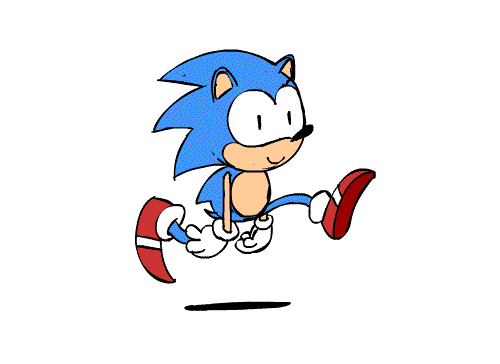 PLACE THIS ORDER OR A SIMILAR ORDER WITH US TODAY!!!
---