Polish immigrants have always been an integral part of the melting pot of America. Indeed, a Polish War Hero named Casimir Pulaski was granted a legion of men during the Revolutionary War. This particular immigrant was partially responsible for a victory over British troops in Charleston. He would later die in battle, defending the newly formed country. Stories of this particular immigrant have trickled down through the years. Many of the newly arrived Poles saw Pulaski as a hero, someone to emulate – a true Polish-American hero.
After the last shots of the Civil War were fired, a new era began in the United States, an era of emigration. Between 1865 and 1900 over thirty-five million immigrants sought refuge within the United States. A tremendous number of these immigrants came from the faltering nation of Poland.
In the late seventeen hundreds and then throughout the eighteen hundreds, Poland was systematically dismantled. The geographic neighbors to the country were far more powerful and could essentially do what they wished with the nation. The result was the "Polish Partitions." This was simply the process of carving up the nation by Russia, Prussia, and Austria-Hungry. During this time-frame there were a number of insurrections by Polish patriots who wished to keep their country intact. These revolts which took place in 1794, 1830, 1846, and in 1863, all failed. The nation would not truly be liberated until the end of the first World War in 1918.
As the nation of Poland was dismantled, those who were Polish essentially became members of a nation without a state. As such they clung fiercely to their traditions and history. Many of the disenfranchised began an inevitable emigration to the United States, a country which they believed would take them in.
Indeed, the United States did allow the Polish immigrants into the nation. Many quickly moved across the country to settle in the Midwest. The result was that a large population of Poles began to develop in Chicago. This population, primarily located on the Northwest side of the city, grew to a tremendous size. Eventually many began to call the areas around Milwaukee, Division and Ashland streets their home. These streets became known as "the Polish Triangle" and Chicago became known as the "American Warsaw." The Polish community living in the city took on an identity of their own and began to refer to themselves as Polonia.
One of the most important aspects of Polish heritage was their connection to Roman Catholicism. All of the Poles who emigrated to Chicago during the early years had this religious base in common. As a result, the St. Stanislaus Kostka Parish was built in 1867 on Noble Street, becoming the first Polish church established in Chicago. A mere one-hundred and fifty families were involved with this initial endeavor, but by the turn of the century it was the largest Catholic parish in the world with over 5,438 families.
The blocks surrounding the St. Stanislaus Kostka Church were some of the most densely populated in the city. A City Homes Association report presented in 1901 stated that the Polish district was as crowded as the streets of Calcutta. They claimed that there were nearly 457 people per acre in this region of the city.
The first Parish was a model for others to follow. By the turn of the century there were twenty-three Parishes in Chicago. By 1962 there were fifty-seven Polish Parishes in the city.
As Roman Catholic Polish Parishes continued to grow, the Poles began to have some political influence within the American Catholic Church. In 1908, Paul Rhode became the first American Bishop of Polish descent in the Catholic Church.
Certainly with such a large and religious population, many organizations and schools were developed. Of particular importance was the development of Polish language newspaper publications. Among these were the Zgoda (Harmony), the Dziennik Zwiazkowy (Alliance Daily), and the Dziennik Chicaoski (Chicago Polish Daily News). Many of these papers reported both news of the states and news of the homeland. Of particular interest to most members of the community was the ongoing fight in Europe to liberate Poland.
Though it appears that there was a tremendous amount of ethnic solidarity within the confines of Chicago's Polonia, there was also a tremendous amount of infighting. Some of the controversies and conflicts within Polonia came very close to ripping certain community Parishes to threads.
One such conflict revolved around the Polish National Alliance. This particular group believed that the Polish Catholic Parish system was not using it's money effectively. They wished to see more money sent towards liberation efforts in the homeland. Their primary goal in America was to prepare Poles on American Soil to "return to the homeland to be useful citizens." The group utilized the editorial pages of the Polish newspapers to attack the clergy and to blame them for numerous forms of fiscal mismanagement. The face of the clergy targeted was personified by Reverend Vincent Barzynski, pastor of St. Stanislaus Kostka. In order to defend the community-parish movement, Barzynski created the Polish Roman Catholic Union (PRCU). This new "union" was focused on parish development on American soil. They believed that the best way to help Poland was by helping her immigrants.
The PRCU and the Polish National Alliance went head to head, repeatedly attacking one another in the pages of the Polish papers. In general, the arguments and accusations came down to one thing. The PRCU declared that the Catholic element of the Polish immigrant ought to be emphasized, whereas the Polish National Alliance felt that the Polish element ought to be emphasized.
Accusations and complaints about the way these two groups were conducting themselves eventually reached the Vatican. In 1893, Rome sent a Apostolic Delegate to the United States to quell the dispute between the two groups. Unfortunately, they were unable to do much and the situation went from bad to worse.
Throughout the next few years there were numerous revolts within the different parishes. Ultimately, this would climax with a schism in the Roman Catholic Church of Chicago. By 1904, a new church was born from the break. This new church was known as the Polish National Roman Catholic Church. As the church eventually would register nearly 260,000 followers, emphasizing the word Polish became quite popular. The break within the church was troubling to both the local archdiocese and the Vatican.
As this was the first and only major schism in the Catholic Church to ever take place on American soil, neither group would ever officially recognize the Polish National Roman Catholic Church. If this group was legitimized than others might follow suit and break away from the church as well.
Fearing further schisms, local Catholic Churches became more ethnocentric. They would allow any Pole from any part of the city to become a member of a Polish parish with a Polish priest. Along with this, parochial schools attached to said parishes emphasized Polish language, history, and culture. This particular movement became known as the National Church movement. Other local "nations" began to join this movement as well. In a short period of time, Catholic Churches throughout Chicago became segregated by nationality.
By 1918, this National Church movement was quelled to some extent. Roman Catholic cannon law was revised stating the in theory, parishes were to allow admission to anyone regardless of race or nationality. The idea behind this was to accelerate acceptance of other cultures and to "Americanize" immigrants. Unfortunately, these "territorial" churches had as many problems as the national churches. In some regards, the problems within the Catholic communities of Polonia exist to this day.
As the first world war began to brew in Europe, most Americans were reluctant to become involved. However, the sons of Polonia saw this as an opportunity to liberate their native land. In a 1917 editorial in a Polish Newspaper, Narod Polski urged Polish Immigrants to join the U.S. Army in order to help free their homeland.
Do not wait and do not say, "Let the others go first." Your country calls. It is time to go and defend our new Fatherland. Long live the United States of America. (Polonia Rich in History, Pg 2)
As the United States teetered on the brink of joining the war, the U.S. War Department authorized immigrants who still held foreign passports to enlist in the Polish Army in France. Over 2,500 Polish immigrants signed up and ultimately fought in the war. As World War I came to a close many remained in the newly liberated Poland. Yet a large portion still returned to the United States and Chicago.
World War I was officially over on November 11, 1918. During the conflict some 450,000 Poles died fighting, but they did not die in vain. The Declaration of the Independence of Poland was announced in Warsaw and praised in Chicago. An independent Polish state had been established after nearly 123 years of captivity.
Unfortunately the following years would be hard on Poland. Over the next twenty years, Poland would become a refuge for Jews and other political dissidents attempting to escape a region in turmoil. The Soviets would continue to develop their political and military might while Adolf Hitler would come into power in Germany. Though an independent country, Poland was surrounded by those who wanted to take thier independence away.
Prior to World War I, many of the Polish-Americans were struggling with integrating themselves into the culture. After the first World War, many of the Poles in Chicago were born in America. This new generation of Polish-Americans saw themselves more as Americans than as Poles. Many would continue to speak Polish at home and attend parochial schools where Polish history and culture was taught, but the vast majority defined themselves as American.
The nineteen twenties in Chicago was a tumultuous time. Prohibition began and Chicago became a haven for gangsters smuggling and supplying alcohol to the thirsty masses. Though the Italian Gangsters are the most well-known, Polish Gangsters were a fact of life during this timeframe in Polonia. Violence between rival gangs was viewed as commonplace throughout Chicago in the twenties.
The twenties inspired another major change in culture. Popular music became an essential part of being a young American. The fast paced music inspired second-generation Poles to devise their own dance. The American polka was born out of this movement and was quickly picked up by most ethnicities in the dance halls.
As Polish-Americans went through their growing pains, across the seas Poland was faring much worse. On September 1, 1939, the German army launched a ferocious assault across the Polish boarder. Bombers and fighters were sent to attack everything from airfields to railways, from troop concentrations to command posts. Only an hour later, German troops attacked from the north and the south, pinning down the Polish Army.
A mere two days after the initial attack, Britain and France declared war on Germany. Unfortunately, this did nothing to help the Poles. Warsaw was forced to surrender to occupying Nazi forces on September 27, 1939. At this point, Poland no longer existed as a country and World War II had begun.
Polish-Americans were tremendously concerned about the events taking place in Europe, but there was little they could do. Certainly, Polish-Americans were bringing their concerns to Franklin D. Roosevelt, the president at the start of the war, but Roosevelt was under tremendous political pressure. It would take a major event to garner the support he required to enter the war.
The event needed came on December 7, 1941, when Japan attacked Pearl Harbor. Over two-thousand Americans died that day. Among these casualties there were seven sailors and marines from the city of Chicago. The outrage throughout the city and indeed the nation was tremendous. The United States officially entered the war and American Polonia could not have been happier. Many immediately signed up to defend both their adopted nation and to fight for the nation of their heritage.
The next few years were tremendously hard on nation of Poland. Death camps were established and cities were destroyed. Polish casualties during the war exceeded 6.5 million, roughly three million of these deaths were Polish Jews.
Following World War II, Poland became a Communist state. Those who had been partially responsible for liberating the country from the Nazi's, immediately suppressed the people through Communism. From 1945 through 1980, Polish-Americans in Chicago harbored continuing concerns about their country of origin in Europe.
World War II was a shock to Polish Immigrants and Polish-Americans alike. The atrocities committed in their homeland would haunt many until death. Life, however, would go on. New Polish Immigrants would make their way from the Communist regime to America, among them many Polish Jews would join the Roman Catholic Polish immigrants in Chicago. As time went, by a steady stream of immigrants continued to arrive though by no means would this number ever equal the numbers to arrive in the late eighteen hundreds and early nineteen hundreds.
As the region's Polish population continued to grow, many Polish-Americans felt the need throughout the years to reflect on their heritage. They were given the opportunity to do such when the state of Illinois began debates on the creation of a day honoring a famous Polish veteran of the Revolutionary War. On September 13, 1977, the state of Illinois, General Assembly passed a bill into law creating a new holiday. This particular holiday was to honor Casimur Pulaski – the Polish Revolutionary War hero – and would become known as Pulaski Day. The law read as follows:
Section 1. The first Monday in March of each year is a holiday to be observed throughout the State and to be known as the birthday of Casimir Pulaski.
Senate Bill No. 239)
The Polish community felt that this day was a day wherein they could celebrate their heritage. Indeed, Pulaski Day has since essentially become "Polish Day" with food, parades, dances, and musical events which all celebrate the Polish-American experience.
In 1980, a new issue exploded into the Chicago Polish-American Communities. A Polish electrician named Lech Walesa was involved with a shipyard strike in Communist Poland. As the strike was about to break apart, Walesa climbed on top of a bulldozer and gave a passionate speech which ended with the workers chanting, "solidarity." This speech became a movement and a short time later, Walesa's Polish Solidarity Movement became a social revolution which involved some ten million members all working together to end Communist Rule in Poland.
Both the immigrant communities and the Polish-American Communities of Chicago banded together to support Walesa and Poland's struggle toward solidarity. Organizations throughout the city raised money and sent it to Poland with the hope that their contribution might result in the downfall of the Communist rulers. In 1983, Lech Walesa received the Nobel Peace Prize for his efforts and in 1989, Communism in Poland crumbled. Poland had once again become a truly independent state.
Today's American Polonia is a culture split. On the one hand there is the well-established Polish-American Community which is completely integrated with mainstream America. On the other hand there is the Polish Immigrant community which is no longer as large as it once was. The American community speaks English and in many cases does not speak the native tongue. Their Polish traditions are utterly integrated with their American traditions, indeed the two aspects of their culture are so integrated many do not know where one aspect starts and the other ends. On the other hand, the Polish immigrant community continues to hold onto the reality of Poland today through language and tradition.
Since the end of the Solidarity movement in the 1980's these two communities no longer have the shared agendas that they once enjoyed. Though they live in many of the same neighborhoods, worship at many of the same churches, and work together in the community, the two groups are quite different from one another. For these two elements of Polonia to continue their co-existence, both sides must continue to strive for mutual understanding. Polonia in Chicago is an incredibly interesting part of the city's heritage. As Polish-Americans strive to work together with Polish immigrants, this aspect of the city will continue to hold onto its unique history and culture.
Bibliography
The Second Generation's New Ethnic Identity." Polish-American Folklore. http://wings.buffalo.edu/info-poland/DAS.html
Chicago's Northwest Polish Community." Chicago Historical Society. www.chicagohs.org/global/ipugh0613.html
Parot, Joseph John. "Historical Research and Narrative." Multicultural Difficulties in Chicago's Polish Catholic Community. http://www.lib.niu.edu/ipo/iht629923.html
Lorys, Jan. "Polonia Rich in History." Chicago Sun-Times. http://suntimes.com/century/m1917.html
The Nazi Occupation of Poland." World War II History. http://www.ibiscom.com/poland.htm
---
Are you busy and do not have time to handle your assignment? Are you scared that your paper will not make the grade? Do you have responsibilities that may hinder you from turning in your assignment on time? Are you tired and can barely handle your assignment? Are your grades inconsistent?
Whichever your reason is, it is valid! You can get professional academic help from our service at affordable rates. We have a team of professional academic writers who can handle all your assignments.
Plagiarism free papers
Timely delivery
Any deadline
Skilled, Experienced Native English Writers
Subject-relevant academic writer
Adherence to paper instructions
Ability to tackle bulk assignments
Reasonable prices
24/7 Customer Support
Get superb grades consistently
Online Academic Help With Different Subjects
Literature
Students barely have time to read. We got you! Have your literature essay or book review written without having the hassle of reading the book. You can get your literature paper custom-written for you by our literature specialists.
Finance
Do you struggle with finance? No need to torture yourself if finance is not your cup of tea. You can order your finance paper from our academic writing service and get 100% original work from competent finance experts.
Computer science
Computer science is a tough subject. Fortunately, our computer science experts are up to the match. No need to stress and have sleepless nights. Our academic writers will tackle all your computer science assignments and deliver them on time. Let us handle all your python, java, ruby, JavaScript, php , C+ assignments!
Psychology
While psychology may be an interesting subject, you may lack sufficient time to handle your assignments. Don't despair; by using our academic writing service, you can be assured of perfect grades. Moreover, your grades will be consistent.
Engineering
Engineering is quite a demanding subject. Students face a lot of pressure and barely have enough time to do what they love to do. Our academic writing service got you covered! Our engineering specialists follow the paper instructions and ensure timely delivery of the paper.
Nursing
In the nursing course, you may have difficulties with literature reviews, annotated bibliographies, critical essays, and other assignments. Our nursing assignment writers will offer you professional nursing paper help at low prices.
Sociology
Truth be told, sociology papers can be quite exhausting. Our academic writing service relieves you of fatigue, pressure, and stress. You can relax and have peace of mind as our academic writers handle your sociology assignment.
Business
We take pride in having some of the best business writers in the industry. Our business writers have a lot of experience in the field. They are reliable, and you can be assured of a high-grade paper. They are able to handle business papers of any subject, length, deadline, and difficulty!
Statistics
We boast of having some of the most experienced statistics experts in the industry. Our statistics experts have diverse skills, expertise, and knowledge to handle any kind of assignment. They have access to all kinds of software to get your assignment done.
Law
Writing a law essay may prove to be an insurmountable obstacle, especially when you need to know the peculiarities of the legislative framework. Take advantage of our top-notch law specialists and get superb grades and 100% satisfaction.
What discipline/subjects do you deal in?
We have highlighted some of the most popular subjects we handle above. Those are just a tip of the iceberg. We deal in all academic disciplines since our writers are as diverse. They have been drawn from across all disciplines, and orders are assigned to those writers believed to be the best in the field. In a nutshell, there is no task we cannot handle; all you need to do is place your order with us. As long as your instructions are clear, just trust we shall deliver irrespective of the discipline.
Are your writers competent enough to handle my paper?
Our essay writers are graduates with bachelor's, masters, Ph.D., and doctorate degrees in various subjects. The minimum requirement to be an essay writer with our essay writing service is to have a college degree. All our academic writers have a minimum of two years of academic writing. We have a stringent recruitment process to ensure that we get only the most competent essay writers in the industry. We also ensure that the writers are handsomely compensated for their value. The majority of our writers are native English speakers. As such, the fluency of language and grammar is impeccable.
What if I don't like the paper?
There is a very low likelihood that you won't like the paper.
Reasons being:
When assigning your order, we match the paper's discipline with the writer's field/specialization. Since all our writers are graduates, we match the paper's subject with the field the writer studied. For instance, if it's a nursing paper, only a nursing graduate and writer will handle it. Furthermore, all our writers have academic writing experience and top-notch research skills.
We have a quality assurance that reviews the paper before it gets to you. As such, we ensure that you get a paper that meets the required standard and will most definitely make the grade.
In the event that you don't like your paper:
The writer will revise the paper up to your pleasing. You have unlimited revisions. You simply need to highlight what specifically you don't like about the paper, and the writer will make the amendments. The paper will be revised until you are satisfied. Revisions are free of charge
We will have a different writer write the paper from scratch.
Last resort, if the above does not work, we will refund your money.
Will the professor find out I didn't write the paper myself?
Not at all. All papers are written from scratch. There is no way your tutor or instructor will realize that you did not write the paper yourself. In fact, we recommend using our assignment help services for consistent results.
What if the paper is plagiarized?
We check all papers for plagiarism before we submit them. We use powerful plagiarism checking software such as SafeAssign, LopesWrite, and Turnitin. We also upload the plagiarism report so that you can review it. We understand that plagiarism is academic suicide. We would not take the risk of submitting plagiarized work and jeopardize your academic journey. Furthermore, we do not sell or use prewritten papers, and each paper is written from scratch.
When will I get my paper?
You determine when you get the paper by setting the deadline when placing the order. All papers are delivered within the deadline. We are well aware that we operate in a time-sensitive industry. As such, we have laid out strategies to ensure that the client receives the paper on time and they never miss the deadline. We understand that papers that are submitted late have some points deducted. We do not want you to miss any points due to late submission. We work on beating deadlines by huge margins in order to ensure that you have ample time to review the paper before you submit it.
Will anyone find out that I used your services?
We have a privacy and confidentiality policy that guides our work. We NEVER share any customer information with third parties. Noone will ever know that you used our assignment help services. It's only between you and us. We are bound by our policies to protect the customer's identity and information. All your information, such as your names, phone number, email, order information, and so on, are protected. We have robust security systems that ensure that your data is protected. Hacking our systems is close to impossible, and it has never happened.
How our Assignment  Help Service Works
You fill all the paper instructions in the order form. Make sure you include all the helpful materials so that our academic writers can deliver the perfect paper. It will also help to eliminate unnecessary revisions.
2.      Pay for the order
Proceed to pay for the paper so that it can be assigned to one of our expert academic writers. The paper subject is matched with the writer's area of specialization.
3.      Track the progress
You communicate with the writer and know about the progress of the paper. The client can ask the writer for drafts of the paper. The client can upload extra material and include additional instructions from the lecturer. Receive a paper.
4.      Download the paper
The paper is sent to your email and uploaded to your personal account. You also get a plagiarism report attached to your paper.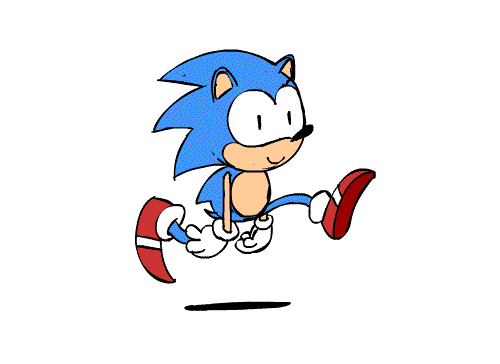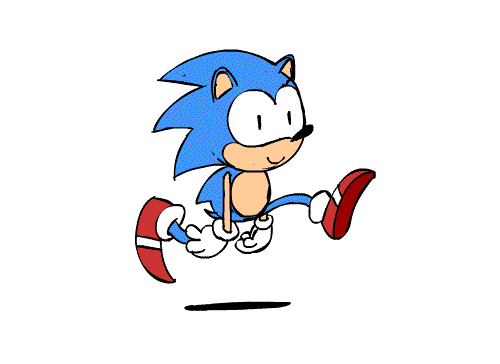 PLACE THIS ORDER OR A SIMILAR ORDER WITH US TODAY!!!
---