Kodak and Fujifilm, And Leadership Assessment
Kodak and Fujifilm
The History and Core Business of Each Company
Eastman Kodak, in the words of Hill and Jones (2007, p. 482), "was incorporated in new jersey on October 24, 1901, as a successor to the Eastman Dry Plate Co., the business originally established by George Eastman in September 1880." It is important to note that as the authors further point out, the Dry Plate Company had primarily been established to facilitate the development of the more portable and user friendly dry photographic plate. Essentially, Eastman is credited with laying a strong foundation for a fledging business. His key goal was to see photography simplified. It was not, however, until 1888 that the availability of photography to everyone stated to appear as a rather realistic goal. In 1888, Eastman introduced the very first camera that could be easily carried around (Hill and Jones, 2007). According to the authors, the said camera made use of Eastman's patented film, meaning that the company had effectively gained control of, or secured "all the stages of the photographic process" (Hill and Jones, 2007, p. 482). As a result, sales boomed — firmly putting Kodak firmly on the path to success, as far as photographic technology was concerned.
The consumer photography market was largely dominated by Kodak thought the 1800s and in the early 1900s. The company's yellow boxes, as Hill and Jones (2007) point out were common in almost all corners of the world. The company, however, started to experience some challenges in the 1970s and 1980s that led to a drop in its return on equity. Its main threat at this time was the changing nature of the industry — "major innovations were taking place within the photography business, and new methods of recording images and memories beyond silver halide technology, most noticeably digital imaging, were emerging" (Hill and Jones, 2007, p. 483). What is sad with regard to Kodak is that despite its promising beginnings, the company has lately been struggling to stay afloat. In the beginning, as it has already been pointed out elsewhere in this text, Kodak's core business was film and camera production. Currently, the firm largely focuses on imaging for business and related technologies.
Established in Japan in 1934, Fujifilm could be regarded a relatively young company, in comparison to Kodak — its main rival in the photographic and electronic equipment market. At the onset, the company largely focused on the production of motion picture as well as photographic films. It was not until the 1940s that the company ventured into other equally promising markets; chiefly the equipment, lenses, as well as optical glasses markets (Patersen, 2012). Unlike Kodak, Fujifilm further ventured into other markets later in the 1960s, with some of us areas being electronic and medical imaging as well as printing. It should, however, be noted that like Kodak in the U.S., Fujifilm was the dominant player in Japan's photographic and electronic equipment marketplace (Naftel and Spiwak, 2000). Indeed, for approximately two decades after it was established, the company elected to largely focus in its home region, with its first attempt at exploring overseas markets coming with its partnership with Rank Xerox, a company based in the United Kingdom (Bouchikhi and Kimberly, 2008). Later on, the company ventured into the U.S. market, with its performance in this particular market being far more successful than that of Kodak after the latter ventured into Japan (Naftel and Spiwak, 2000). It is important to note that in comparison to the other film manufacturers, Fujifilm was the most successful when it came to not only predicting the shift from film to digital but also the preparation for the same and the implementation of strategies aimed at surviving this fundamental change. Today, the company concerns itself with not only the production, but also the development of color film, chemicals used in photofinishing, and digital cameras.
The Approach Each Company has Pursued in Order to Embrace Innovation
Innovation, in the words of Herzog and Leker (2011, p. 10), is "the commercial exploitation of a new idea or invention." Essentially, both companies' approach to innovation has been very different. Kodak took the role of a cautious player, as has been pointed out elsewhere in this text, up until the digital revolution in photography had already set in. From the onset, Kodak's was an amazing formula to success that essentially relied on research and development to churn out new and more enhanced products. For instance, the company was the first to exploit an approach whereby it offered for sale cameras so that it could rake in revenues from such consumables as papers, chemicals, and film as people brought their pictures for development. The cameras were relatively inexpensive. The company was also the first to present a digital camera to the market, although it did not fully exploit the market potential of this promising product. Later on, however, it became apparent that Kodak's reaction to change was somewhat slow. The company also had a tendency to underestimate its rivals, thereby compromising its ability to react as fast to competitor moves.
In seeking to embrace innovation, Fujifilm has, all along, been flexible. This is particularly the case when it comes to the decision by the company to transition away from film. Instead of attempting to compete through marketing, as Kodak elected to do, Fujifilm embraced new business and product development. It is important to note that while the transition from film to digital was apparent to both companies; it was Fujifilm's response and approach to innovation that came about as being the most effective. Fujifilm was more efficient when it came to execution. This is more so the case considering that most things were constant for both companies at the very beginning: i.e. internal politics as well as strategy and market forecast. While Kodak has, within the last two decades, done away with most of its original flagship products, Fujifilm still has most of its original product portfolio intact. However, the company has over time ventured into new ventures — meaning that its interests spread far beyond film development.
Other Management Differences that Have Impacted the Relative Success of Kodak and Fujifilm
In addition to being slow to respond to innovation, Kodak's management was also, prior to the bankruptcy filing, rather reactive as opposed to proactive with regard to its response to diverse competitive practices. For instance, as DePamphilis (2013) observes, one of the key things that put Eastman Kodak firmly on the path to decline was the entry of foreign competitors in the market, with Fujifilm being the most notable of all. These companies, as the author further points out, went ahead and undercut Kodak's film prices. In the words of Hill and Jones (2007, p. 483), "finding no apparent differences in quality and obtaining more vivid colors with the Japanese product, consumers began to switch to the cheaper Japanese film." The reaction of Kodak to these competitive practices was lukewarm, at best. There are a number of strategies the management of the company should have adopted to neutralize such a move — including, but not limited to, taking deliberate measures to differentiate the company's products. Instead, the company's management elected to look on as its market was being eroded. Yet another misstep on the part of Kodak's management, as Hill and Jones (2007, p. 483) point out was the failure to "improve productivity to counteract rising costs." This, as the author further points out made it difficult for the company to engage in the continuous improvement of its products, further reducing the share of the market it had control of.
Fujifilm's management; unlike was the case at Kodak, had in place effective measures to rein in costs. For instance, the company (unlike Kodak) ensured that film was produced in a single country, as opposed to multiple countries. This, as Hill and Jones (2007) note advanced to Fujifilm a cost advantage. In the end, Fujifilm ended up becoming the cost leader. It is also important to note that Fujifilm's management has in the past appeared more decisive and forward thinking than Kodak's managerial team. For instance, the management of Kodak, as Hill and Jones (2007) point out saw the need for an easy-to-use camera (35-mm), but quickly dismissed the idea in what could easily gone down in corporate history as one of the greatest displays of sheer managerial shortsightedness. Several years later, the more flexible and forward-thinking Fujifilm management successfully introduced a similar camera in the market; with customers shifting to the said product in huge numbers (Hill and Jones, 2007, p. 483).
It is important to note that the blunders and smart moves made by the management of both Fujifilm and Kodak, as has been highlighted above, had a direct impact, years later, on the success of each company. In basic terms, Kodak's fortunes declined while those of Fujifilm went up.
The Extent to which the Management of Both Companies Adapted to Changing Market Conditions
As DePamphilis (p. 606) points out, Kodak was amongst those businesses that were adversely affected in the face of advancing technology." As a result, the company, as DePamphilis further points out, had to file for bankruptcy in 2012.
It is important to note that from the onset, one of Kodak's primary objectives as it sought to further enhance the growth of its business was "maintaining the lead in technological developments" (Hill and Jones, 2007, p. 482). One of the things the company was so good at was product innovation. Some of its initial breakthroughs were simply breathtaking. This explains the reason as to why the company was largely successful in revolutionalizing the digital photography market. When it came to embracing digital photography, however, Kodak was relatively slow to act — choosing to stare on as the shift from film to digital took place. According to DePamphilis (2013, p. 606), "although it had invented the digital camera, Kodak had failed to develop it further"
As Rigby (2011) points out, Kodak lacked agility. This, as the author further points out is particularly the case given the company's slow response to the digital revolution. As a matter of fact, it was the failure of the firm's management to innovate that led to the firm's eventual bankruptcy. In addition to lacking urgency, the management of Kodak lacked flexibility. As a matter of fact, Kodak's behavior, as Rigby (2011) observes, was like that of a stereotypical large corporation that despite having deep pockets, lacks flexibility and agility to tackle change. The company also belittled the new "kids" on the block by being so confidents of its market share and revenue generation abilities. This is why, for instance, the company chose to focus on more on brand and marketing, instead of new product and business development.
It was not until the year 2000, that Eastman Kodak pledged to become No. 1 as far as digital camera sales are concerned. Five years later, the company had already become a market leader as far as the sales of digital cameras in the U.S. were concerned (Hill and Jones, 2007). Although innovation would not have been enough to guarantee the firm success, an early shift to the trending digital services, from the hard product, would have averted a situation whereby Kodak lost a significant chunk of its market to Fujifilm. Unlike Kodak, Fujifilm's movement into the digital world was quick. It was quick to recognize that its traditional business would soon be rendered obsolete — and its adaptation was efficient and swift.
Fujifilm and Kodak's Approach to Ethics and Social Responsibility
Corporate social responsibility has, for some time, been linked to enhanced profitability. This is particularly the case given that customers are more likely to do business with a good corporate citizen, as opposed to a company that does not seem to care about the welfare of other stakeholders apart from shareholders. From the onset, Kodak, as Kochan (1999) points out, had an outstanding "reputation for social responsibility earned through its community activities," amongst other engagements. The company has also in the past been ranked one of the most ethical companies, especially because of its anti-discrimination policies and fair treatment of employees. This is undeniably one of the reasons as to why Kodak's performance, before competition and strategic blunders saw the company falter, has for the most part been largely impressive.
Fujifilm performance on the business ethics sphere has also been largely impressive. The company has in place a CSR department as well as a well-formulated group code of conduct that guides its compliance efforts and relationship with various stakeholders (Mullerat, 2011, p. 24). In addition to recycling most of its waste products to protect the environment, Fujifilm supports worthy causes such as the Breast Cancer Awareness Campaign. One could, therefore, speculate that the company's relative success over time could partly be traced back to it being a good corporate citizen. This is in addition to the business and corporate strategies that have been implemented by the management of the company to ensure that it remains profitable.
The above discussion is the clearest indication yet that being a good corporate citizen does not necessarily lead to enhanced profits. Although important, there is also the element of managerial efficiency that cannot be overlooked.
Three Ways in Which a Company Could Build in Flexibility to Back Up its Decision Making Process so as to Adapt to Changing Market Conditions
1. Addressing Resistance to Change
Resistance to change could slow down a company and make it rigid, and thus unable to respond to changing market conditions. Change, as Cartwright (2002) observes is most times difficult to implement. To address resistance to change, a business could make use of a variety of strategies. These include, but they are not limited to, ensuring that everyone — from top management to lower cadre employees — is involved in the change process; clearly communicating the need for change and its impact to those likely to be affected; and ensuring that the organizational culture is built on trust (Cartwright, 2002).
2. Establishing a Culture of Continuous Improvement
Continuous improvement, according to Bessant and Caffyn (as cited in Coughlan and Coghlan, 2011, p. 22), is "an organization-wide process of focused and sustained incremental innovation." Essentially, continuous improvement is, in most organizations, limited to quality initiatives. However, this need not be necessarily the case. To further enhance the flexibility of business entities, and hence reinforce their decision making capabilities as they seek to address market changes, continuous improvement should be implemented in such a way that its organizational ability to fulfill its objectives and policies in a more efficient and effective way is increased.
3. A Culture of "Thinking Outside the Box"
Employees, and particularly the top leadership of the firm, should not be routine thinkers. They should be open to diverse possibilities that exist in the marketplace. The management of Kodak, for instance, squandered a golden opportunity by failing to foresee where the market was headed. They were largely focused on growing the existing business, as opposed to exploring newer possibilities and markets.
Part Two
Leadership Assessment
The Leadership Style of my Previous Organization's CEO
Different leaders have different styles of leadership. Some of the most common of these include, but they are not limited to, autocratic leadership, charismatic leadership, and participative leadership. My previous organization's C.E.O., let us call him Mr. X to protect his privacy, was a charismatic leader. His leadership style, as will be explained in the subsequent sections of this text made a positive impact on me. Charismatic leaders, according to Bertocci (2008, p. 43) "are those who have charismatic effects on their followers to an unusually high degree." As the author further points out, followers typically want to be near such leaders, follow such leaders, and be recognized by such leaders. Charisma, as per the definition given by Webster's New World Dictionary, is essentially that "personal magic of leadership arousing special popular loyalty or enthusiasm for a statesman or military commander" (Bertocci, 2008, p. 43).
Mr. X had the ability to not only motivate but also inspire most of us in ways I had not witnessed before. He was one of the most confident business leaders I have ever met. He rarely exhibited any kind of disbelief about any of his decisions; something that encouraged most of us working under him to also have confidence in whatever it is that we focused on. He was also a risk taker. It is this abundant confidence that he had in himself and that rare risk taking attitude that saw him succeed in most endeavors. His ability to "click" or connect with those he related closely with meant that he could readily inspire and organize others around a cause. I had an opportunity to interact with Mr. X in more than one occasion. I must say that he had a way of making someone feel special and wanted. He had genuine interest in others and had this habit of demanding, from time to time, that individuals spell out what they would do differently if they were in his position. He took careful note of whatever it is that was suggested. From Mr. X, I learnt that the ability to connect with others, demonstrate sensitivity to their needs, and hence win their confidence, is critical to the success of any leader.
An Analysis of the Organizational Culture and Structure of the Organization for Which I Work to Determine its Approach to Team Development
The team development context is most times shaped by organizational structure and culture. Culture, particularly, happens to be one of the most important factors that impact on team development. Culture, according to Ibid (as cited in Torun, 2007, p. 3) is "the collective programming of the mind which distinguishes the members of one human group from another." In the organization for which I work, there is a shared culture that tends to put great emphasis on teamwork. It is important to note that as a result, people could find themselves in trouble if they fail to show their commitment to team effort and collaborate with others. The move to foster collaboration has largely been successful as a result of deliberate efforts to reform a culture that was originally passively resistant to team effort.
Next, we have organizational structure, which could be defined as "some system of task and authority relationship that governs the way" a given business entity conducts its operations (Griffin and Moorhead, 2013, p. 199). In that regard, therefore, culture is representative of the communication patterns, authority, as well as mandate in an organizational setting — meaning that it could either be formal or informal. With regard to the formal organizational structure, teamwork could either thrive or be suppressed. Regarding the organization for which I work, the structure accounts for teamwork at two levels, i.e. At the functional level (human resources, marketing, research and development, etc.), and across the entire organization. This has served to avert poor communication and miscommunication.
An Evaluation of the Performance of My Selected Leader Based on his Ethical Conduct and Effective Communication
Mr. X had a strong moral personality. He was clear that cutting corners was nor permissible, and as far as I can remember, he did that which he felt was right — regardless of whether it was inconvenient, unprofitable, or even unpopular. Throughout the time I worked the company, I never at any given point witnessed Mr. X favoring anyone. Not even his niece who served in our department. This to me was a clear indication of his belief in fairness and justice. In addition to respecting each person's contributions, Mr. X also acted in a manner that was beneficial to all the employees. As one of those under his direct supervision, I was motivated by his approach to workplace relations and as a result, I felt obliged to return the favor. I had no reason whatsoever to do shoddy work, and as a result, my work performance automatically improved.
With regard to communication, it is important to note that leaders who happen to be effective communicators put through whatever message that requires to be communicated in a clear and effective manner, such that the message is not misunderstood by those for whom it is intended. As much as he was a gifted speaker, Mr. X was also an avid listener, never at any given time suppressing the opinions of his subordinates. He was a hands-on leader who found it more interesting to practice management by walking around. This should not be taken to mean that he did not delegate tasks where necessary. Mr. X believed in communicating even the smallest changes to subordinates, and sought to rope everyone in when making critical decisions — particularly those that had an impact on employees. This made me, and many of my colleagues, feel involved and appreciated. It is not difficult to see why we were motivated to even further enhance our performance.
The Three (3) Best Practices Organizational Leaders Can Use to Motivate Employees
It has been said that employees are the most important resource an organization has. I concur. If employees are indeed the most important resource of an organization, the relevance of motivating them cannot be overstated. In addition to bringing down employee turnover rates, employee motivation also helps enhance performance. One of the key objectives of managers, therefore, should be to ensure that they lead a motivated workforce — a workforce comprising of people who find it exciting to report for work every morning. Today, as Pride, Hughes, and Kapoor (2011, p. 289) point out, "it takes more than a salary to motivate employees." But just how can managers motivate employees successfully?
1. Involving Employees in Decision making
Involved employees are likely to be a motivated lot (Kovacich and Halibozek, 2003). I felt motivated when Mr. X involved me in decision making and took into consideration my opinions. When employees are consulted on key decisions touching on the organization, they feel as though they are part of the family. This is taken as an indication that the company "belongs to us all," as opposed to the managerial class. As a result, employees are likely to ensure that all their actions are in the best interests of the organization.
2. Recognizing and Rewarding Achievement
People like to be recognized for their achievements. When the organization recognizes the unique achievements and accomplishments of employees — whether personal or professional — employees feel valued and appreciated. Professional achievements include hitting sales targets, enhancement of efficiency at a department, etc. Rewards that could follow the achievement of professional goals include, but they are not limited to, sponsored trips, lunch treats, vacation treats, etc. Personal achievements, on the other hand, include such personal milestones as birthdays, weddings, engagement, etc. Such a simple gesture as sending an employee a card during their birthday could mean a lot for the concerned employee.
3. Embracing Diversity and Appreciating that Every Individual is Unique
We all come from different backgrounds and therefore have unique ways of doing things. Nothing could be as irritating as having someone force you to adopt his or her point-of-view or way of life, when such a move directly conflicts with your beliefs, character, or disposition. There is no way an employee would feel motivated if, for instance, their religious practices are constantly mocked in the workplace. When employees feel accepted regardless of their religious, cultural, ethnic, or even economic background, they are likely to be more inspired and encouraged to give their best in whatever it is that they do.
Challenges Leaders Encounter When Managing Diversity and How Diversity Helps Business Organizations Better Compete in Global Markets
Diversity management is most times an uncomfortable, volatile, and sensitive issue (Nicholas, 2009, p. 328). Most times, managers have to face and challenge some deep seated beliefs and stereotypes about some cultures, races, etc. Such biases may not be easy to uproot, and hence a leader is likely to face some resistance as he or she attempts to change the perception some individuals have of those who happen to be different from them. Leaders also find it difficult to select the best approach to uproot the biases employees have of others. It is also important to note that to effectively manage diversity, a leader ought to acquaint himself with sufficient knowledge of the source of biases or stereotypes, and attempt to separate that which is true from that which is not. As Green, Lopez, Wysocki, and Kepner (2013) point out, there is more to diversity management than the mere identification or acknowledgement of the uniqueness of people. In the words of the authors, managing diversity "involves recognizing the value of differences, combating discrimination, and promoting inclusiveness" (Green, Lopez, Wysocki, and Kepner, 2013). As Devoe (as cited in Green, Lopez, Wysocki, and Kepner, 2013) points out, managers also have to confront such issues as decrease in work productivity as a consequence of discrimination, losses in personnel as a result of prejudice, and even legal action.
Essentially, diversity is increasingly being appreciated and its relevance restated as firms seek to expand their businesses and exploit opportunities that exist overseas. Understanding diversity, in the words of Lan and Unhelkar (2005, p. 81), "is crucial to conducting any global business" (p. 81). This, as Kincaid (as cited in Lan and Unhelkar, 2005) is more so the case given that to effectively conduct business in other jurisdictions, multinational corporations must respect as well as understand not only the concerned country's laws and institutions but also its religions and culture. This is what gives a company doing business in the global arena a competitive edge over competitors in places that it establishes operations. A company that engages the services of a diverse workforce is a flexible entity that is well aware of the market it seeks to exploit. On this front, an American company that, for instance, has on its management a person who was perhaps raised in India could appoint such a person the regional head should it launch a product in the concerned region. Such a person could also provide critical information on the tastes and preferences of the concerned target market prior to the launch of a specific service or product.
Business Strategy Formulation: Addressing the Challenges Leaders Encounter when Managing Diversity
The most effective business strategy aimed at addressing the challenges encountered by managers as they seek to manage diversity should comprise of three key components. These include; the assessment stage, training stage, monitoring and evaluation stage.
1. The Assessment Stage
This stage would evaluate the level of intolerance or bias across the organization. This could be identified through conducting a survey tailored to identify instances of discrimination that exist in the workplace.
2. The Training Stage
If indeed instances of discrimination are identified, the organization should embark on sensitizing its employees on the need to embrace diversity. Training could be conducted in various ways; i.e. By sponsoring employees (particularly those at supervisory levels) for various seminars or workshops that are diversity related, organizing in-house sessions where diversity management experts are invited to speak to employees and sensitize them on the need to embrace diversity, etc. The company could also make diversity training part of new employee orientation.
3. Monitoring and Evaluation Stage
This stage should largely be focused on monitoring changes of behavior so that corrective action can be instituted, if need be. If training is not effective, the company can formulate a diversity policy that spells out standards of conduct as far as relations between employees are concerned. Violation of the standards set therein should result in penalties.
References
Bertocci, D.I. (2009). Leadership in Organizations: There is a Difference between Leaders and Managers. New York, NY: University Press of America.
Bouchikhi, H. & Kimberly, J.R. (2008). The Soul of the Corporation: How to Manage the Identity of Your Company. Upper Saddle River, NJ: Pearson Prentice Hall.
Cartwright, S. (2002). Human Resource Management. New Delhi: Mittal Publications.
Coughlan, P. & Coghlan, D. (2011). Collaborative Strategic Improvement through Network Action Learning: The Path to Sustainability. Massachusetts: Edward Elgar Publishing
Dyer, W.G., Dyer, J.H. & Dyer, W.G. (2013). Team Building: Proven Strategies for Improving Team Performance (5th ed.). Hoboken, NJ: John Wiley & Sons.
DePamphilis, D. (2013). Mergers, Acquisitions, and Other Restructuring Activities: An Integrated Approach to Process, Tools, Cases, and Solutions (2nd ed.). Waltham, MA: Academic Press.
Griffin, R. & Moorhead, G. (2013). Organizational Behavior: Managing People and Organizations (11th ed.). Mason, OH: Cengage Learning.
Green, K.A., Lopez, M., Wysocki, A. & Kepner, K. (2013). Diversity in the Workplace: Benefits, Challenges, and the Required Managerial Tools. Retrieved from http://edis.ifas.ufl.edu/hr022
Hill, C.W. & Jones, G.R. (2007). Strategic Management: An Integrated Approach (8th ed.). Boston, MA: Cengage Learning.
Herzog, P. & Leker, J. (2011). Open and Closed Innovation: Different Cultures for Different Strategies (2nd ed.). Berlin: Springer Science & Business Media.
Kovacich, G.L. & Halibozek, E.P. (2003). The Manager's Handbook for Corporate Security: Establishing and Managing a Successful Assets Protection Program. Burlington, MA: Butterworth-Heinemann.
Kochan, T. (1999). Rebuilding the Social Contract at Work: Lessons from Leading Cases. Retrieved from http://www.dol.gov/oasam/programs/history/herman/reports/futurework/conference/contract/eastman-kodak.htm
Lan, Y. & Unhelkar, B. (2005). Global Enterprise Transitions: Managing the Process. Hershey: Idea Group Inc.
Mullerat, R. (2011). Corporate Social Responsibility: The Corporate Governance of the 21st Century. Netherlands: Kluwer Law International.
Naftel, M. & Spiwak, L.J. (2000). The Telecoms Trade War: The United States, the European Union, and the World Trade Organization. Portland, Oregon: Hart Publishing.
Nicholas, L. (Ed.). (2009). Introduction to Psychology. Cape Town: UCT Press.
Patersen, J.K. (2012). Handbook of Surveillance Technologies (3rd ed.). Boca Raton, FL: CRC Press.
Pride, W., Hughes, R. & Kapoor, J. (2011). Business (11th ed.). Mason, OH: Cengage Learning.
Rigby, G. (2011). From Vision to Exit: The Entrepreneur's Guide to Building and Selling a Business. Hampshire: Herriman House Limited.
Torun, F. (2007). Knowledge Management Practices from a Culture Free and Culture Specific Perspective. Norderstedt: GRIN Verlag.
---
Are you busy and do not have time to handle your assignment? Are you scared that your paper will not make the grade? Do you have responsibilities that may hinder you from turning in your assignment on time? Are you tired and can barely handle your assignment? Are your grades inconsistent?
Whichever your reason is, it is valid! You can get professional academic help from our service at affordable rates. We have a team of professional academic writers who can handle all your assignments.
Plagiarism free papers
Timely delivery
Any deadline
Skilled, Experienced Native English Writers
Subject-relevant academic writer
Adherence to paper instructions
Ability to tackle bulk assignments
Reasonable prices
24/7 Customer Support
Get superb grades consistently
Online Academic Help With Different Subjects
Literature
Students barely have time to read. We got you! Have your literature essay or book review written without having the hassle of reading the book. You can get your literature paper custom-written for you by our literature specialists.
Finance
Do you struggle with finance? No need to torture yourself if finance is not your cup of tea. You can order your finance paper from our academic writing service and get 100% original work from competent finance experts.
Computer science
Computer science is a tough subject. Fortunately, our computer science experts are up to the match. No need to stress and have sleepless nights. Our academic writers will tackle all your computer science assignments and deliver them on time. Let us handle all your python, java, ruby, JavaScript, php , C+ assignments!
Psychology
While psychology may be an interesting subject, you may lack sufficient time to handle your assignments. Don't despair; by using our academic writing service, you can be assured of perfect grades. Moreover, your grades will be consistent.
Engineering
Engineering is quite a demanding subject. Students face a lot of pressure and barely have enough time to do what they love to do. Our academic writing service got you covered! Our engineering specialists follow the paper instructions and ensure timely delivery of the paper.
Nursing
In the nursing course, you may have difficulties with literature reviews, annotated bibliographies, critical essays, and other assignments. Our nursing assignment writers will offer you professional nursing paper help at low prices.
Sociology
Truth be told, sociology papers can be quite exhausting. Our academic writing service relieves you of fatigue, pressure, and stress. You can relax and have peace of mind as our academic writers handle your sociology assignment.
Business
We take pride in having some of the best business writers in the industry. Our business writers have a lot of experience in the field. They are reliable, and you can be assured of a high-grade paper. They are able to handle business papers of any subject, length, deadline, and difficulty!
Statistics
We boast of having some of the most experienced statistics experts in the industry. Our statistics experts have diverse skills, expertise, and knowledge to handle any kind of assignment. They have access to all kinds of software to get your assignment done.
Law
Writing a law essay may prove to be an insurmountable obstacle, especially when you need to know the peculiarities of the legislative framework. Take advantage of our top-notch law specialists and get superb grades and 100% satisfaction.
What discipline/subjects do you deal in?
We have highlighted some of the most popular subjects we handle above. Those are just a tip of the iceberg. We deal in all academic disciplines since our writers are as diverse. They have been drawn from across all disciplines, and orders are assigned to those writers believed to be the best in the field. In a nutshell, there is no task we cannot handle; all you need to do is place your order with us. As long as your instructions are clear, just trust we shall deliver irrespective of the discipline.
Are your writers competent enough to handle my paper?
Our essay writers are graduates with bachelor's, masters, Ph.D., and doctorate degrees in various subjects. The minimum requirement to be an essay writer with our essay writing service is to have a college degree. All our academic writers have a minimum of two years of academic writing. We have a stringent recruitment process to ensure that we get only the most competent essay writers in the industry. We also ensure that the writers are handsomely compensated for their value. The majority of our writers are native English speakers. As such, the fluency of language and grammar is impeccable.
What if I don't like the paper?
There is a very low likelihood that you won't like the paper.
Reasons being:
When assigning your order, we match the paper's discipline with the writer's field/specialization. Since all our writers are graduates, we match the paper's subject with the field the writer studied. For instance, if it's a nursing paper, only a nursing graduate and writer will handle it. Furthermore, all our writers have academic writing experience and top-notch research skills.
We have a quality assurance that reviews the paper before it gets to you. As such, we ensure that you get a paper that meets the required standard and will most definitely make the grade.
In the event that you don't like your paper:
The writer will revise the paper up to your pleasing. You have unlimited revisions. You simply need to highlight what specifically you don't like about the paper, and the writer will make the amendments. The paper will be revised until you are satisfied. Revisions are free of charge
We will have a different writer write the paper from scratch.
Last resort, if the above does not work, we will refund your money.
Will the professor find out I didn't write the paper myself?
Not at all. All papers are written from scratch. There is no way your tutor or instructor will realize that you did not write the paper yourself. In fact, we recommend using our assignment help services for consistent results.
What if the paper is plagiarized?
We check all papers for plagiarism before we submit them. We use powerful plagiarism checking software such as SafeAssign, LopesWrite, and Turnitin. We also upload the plagiarism report so that you can review it. We understand that plagiarism is academic suicide. We would not take the risk of submitting plagiarized work and jeopardize your academic journey. Furthermore, we do not sell or use prewritten papers, and each paper is written from scratch.
When will I get my paper?
You determine when you get the paper by setting the deadline when placing the order. All papers are delivered within the deadline. We are well aware that we operate in a time-sensitive industry. As such, we have laid out strategies to ensure that the client receives the paper on time and they never miss the deadline. We understand that papers that are submitted late have some points deducted. We do not want you to miss any points due to late submission. We work on beating deadlines by huge margins in order to ensure that you have ample time to review the paper before you submit it.
Will anyone find out that I used your services?
We have a privacy and confidentiality policy that guides our work. We NEVER share any customer information with third parties. Noone will ever know that you used our assignment help services. It's only between you and us. We are bound by our policies to protect the customer's identity and information. All your information, such as your names, phone number, email, order information, and so on, are protected. We have robust security systems that ensure that your data is protected. Hacking our systems is close to impossible, and it has never happened.
How our Assignment  Help Service Works
You fill all the paper instructions in the order form. Make sure you include all the helpful materials so that our academic writers can deliver the perfect paper. It will also help to eliminate unnecessary revisions.
2.      Pay for the order
Proceed to pay for the paper so that it can be assigned to one of our expert academic writers. The paper subject is matched with the writer's area of specialization.
3.      Track the progress
You communicate with the writer and know about the progress of the paper. The client can ask the writer for drafts of the paper. The client can upload extra material and include additional instructions from the lecturer. Receive a paper.
4.      Download the paper
The paper is sent to your email and uploaded to your personal account. You also get a plagiarism report attached to your paper.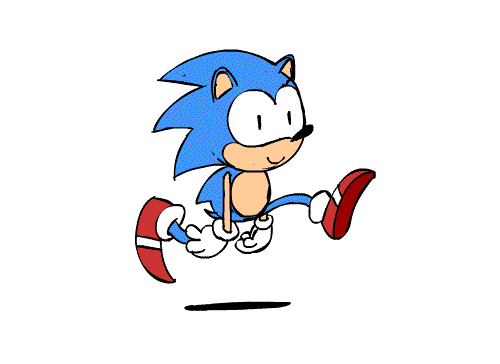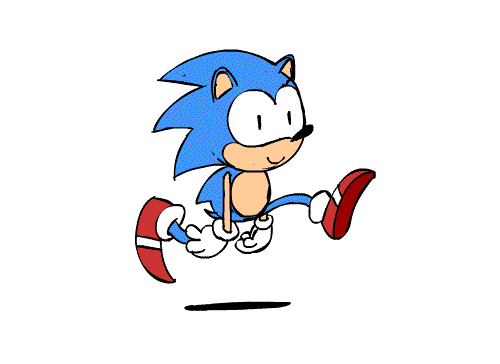 PLACE THIS ORDER OR A SIMILAR ORDER WITH US TODAY!!!
---