Healthcare for Mentally Impaired Patients
Probing what information is available about the current status of placement or accommodation and level of personal healthcare available to mentally impaired and emotionally disturbed individuals, it is clear that the analysis is as diverse as there are different mental illnesses. While statistics on managed care treatment for people with severe and disabling mental illnesses are sparse, it is evident that the financial responsibility to care for and house these patients is enormous.
According to Dr. David Satcher, the Surgeon General (1999), approximately 20% of the U.S. adult population has a mental illness. He says, "These illnesses include anxiety disorders, mood disorders, anorexia nervosa, and severe cognitive impairment. More serious mental illnesses include Bipolar disorder and schizophrenia. Mental illness accounts for 15% of overall burden of disease — more than malignant cancer and respiratory diseases — and as far back as 1996 the direct cost of mental illness to Americans was already $69-billion." (UMASS)
A more recent study states that "approximately one in three Americans will experience some form of mental disorder at some point in their lives, and according to one estimate, one in every 6.4 adults is currently suffering from some form of mental illness. This figure comes to 41.2 million people and climbs higher if substance abuse is included. A significant number of these – more than 1.7 million Americans – suffers from a persistent and severely disabling condition, such as schizophrenia. The costs of caring for these patients and those whose illness is episodic, curable, or only mildly debilitating have reached $136.1 billion per year." (Callahan)
Reform within the health care system for the mentally disabled is, according to many experts, a very serious issue that urgently needs to be addressed. "Given the past and present dismal plight of mental health services, both its patients and its providers have good reason to be concerned about reform. Historically, mental health services have not received the same support as physical health services. Private and public funding permit "carve outs" in mental health coverage that provide fewer benefits than those allowed for physical health. Private insurance customarily restricts mental health benefits more stringently, setting caps on numbers of hospital days or outpatient visits, or imposing annual or lifetime dollar limits for mental health services. (Ibid)
The situation is highlighted by many incongruities and anomalies in relation to other health care sectors. Insurance policies, for example, typically limit hospital care for persons with mental illness to thirty days. Other common examples are the fact that psychotherapy sessions are generally limited to ninety visits a year with a 50% co-payment; and health maintenance organizations (HMOs) customarily restrict therapy to thirty sessions a year with a 50% co-payment. (ibid)
What are the reasons for the unequal treatment of mental health patients? Part of the reason lies in biases and prejudices, as well as lack of knowledge relating to mental disorders. One of the central reasons for this lack of knowledge is due to the fact that mental illness is poorly defined. "While few would argue today that mental illness is a myth, or maintain that mental illness is whatever psychiatrists treat, nonetheless there is a bewildering diversity of views about mental illness, ranging from biological accounts to social determinism" ( ibid)
The situation and issues
Social work – which is at the heart of the healthcare industry – has a commitment to vulnerable populations and has a responsibility not to subject them to greater vulnerability by taking away certain services due to cost-cutting and corporate oligopoly. With this in mind, one needs to consider how a community will be affected when cash-strapped agencies stop promoting important activities such as educating people in the prevention and treatment of mental illnesses. Also, even though larger corporations may have little connection to the local community, the continual buying, selling and merging of large national corporations in the healthcare business directly impact on the states' administration of mental health programs. Does this mean that states will be obliged to turn to the few managed care corporations — even if they are costlier — to provide essential services to vulnerable citizens? And how will control be exercised to ensure that service quality is maintained?
Firstly, something of the background of the health care landscape needs to be understood. The situation with regard to health care is outlined in the following: "Although the cost of health care has grown to 12% of the gross national product (Dorwart, 1990), only 12% to 14% of total health care dollars are for mental health services. The total estimated spending on mental health services, both public and private, was approximately $42.5 billion in 1990 (Medicaid and Mental Health, 1995). The pattern of use by mental health care consumers is not unlike that of users of physical health care – about 10% of mental health care users account for about 50% of all outpatient expenditures (Durenberger, 1989), and another 10% account for 60% of the inpatient days (Scharfstein & Beigel, 1985). In private health insurance plans, mental health care represents no more than 25% of total health care costs (Levin, 1992)." (Rose & Keigher, 1996)
Managed Behavioral Health Care
A crucial aspect with regard to the care of mentally ill patients is the recent emergence of an oligopoly among the key corporate players in the managed behavioral health care agenda. "The vendors with the largest total enrollment at the beginning of 1995 were Human Affairs International, Medco Behavioral Health Care, Value Behavioral Health, and Green Spring Health Services. These four managed care organizations are responsible for directing the care of over 51 million "covered lives" (individuals who are eligible for care under specific care plans financed either by employers or by some type of public funding) – 47% of the market. With a total enrolment of 111-million people, 40 of the largest managed behavioral health program vendors reported total annual revenues of approximately $2.1-billion." (Oss, Winters, Stair, & Mackie, 1995). (Rose & Keigher, 1996)
Where do patients receive appropriate healthcare? Some day hospitals provide treatment for elderly patients suffering from organic illnesses such as Alzheimer's disease and functional illnesses such as depression and schizophrenia. Both non-elderly and elderly patients who are dependent and behaviorally disturbed are increasingly entering nursing homes, which are generally stand-alone facilities, but some are operated within a hospital or retirement community. While the level of care provided by nursing homes has increased significantly over the past years, many now also focus their attention on rehabilitation, which means patients can return to their homes as soon as possible. However, in the cases where patients are paying-residents of nursing or retirement homes, the sensitive issue of integrating mentally impaired and emotionally disturbed individuals with geriatric patients raises legitimate concerns, particularly because the former group also includes younger patients.
As authors Rose and Keigher states in, Managing Mental Health: Whose Responsibility?, there is an "emerging national uneasiness about the lack of fit between chronic mental illness and the acute care treatment model practiced in managed behavioral health care, because the care of severely mentally ill patients has been built on a different set of assumptions." (Rose & Keigher, 1996) They continue to discuss this issue but emphasize that there is a national trend to privatize the care of the mentally ill. "Despite the dearth of research and substantial questioning of the "goodness of fit" of managed care with chronically mentally ill people, States are busily forging ahead, crafting new initiatives to treat this population. To experiment with managed care for mental health services under Medicaid, States must apply for and receive a waiver under Section 1115 of Title XIX of the Social Security Act. These waivers require that research and demonstration be a part of the project but allows States to waive eligibility and HMO requirements and to have some non-covered services. As of July 1995, 11 States had waivers approved, nine States had applications pending, and eight were preparing waiver requests. States with approved waivers include Arizona, Florida, Hawaii, Kentucky, Massachusetts, Minnesota, Ohio, Oregon, Rhode Island, South Carolina, and Tennessee. These State demonstration projects differ in their eligibility requirements, benefits provided, managed care design, financing arrangements, and structure. Although these projects have generated only beginning empirical data for comparison, they illustrate national trends in State efforts to privatize mental health services." (Rose & Keigher, 1996)
Rose and Keigher conclude that these projects have huge implications for the treatment of the mentally ill. "The implications of this shift from public responsibility to publicly funded private responsibility for the care of people with mental illnesses are enormous. The shock waves will be felt by the people needing the care, by social workers in community mental health centers, and by state-level administrators of services." (ibid) Those affected will also be the social workers in mental heath practice and especially those practicing in local community health agencies, rather than those in private practice.
Alternative housing solutions
According to Ron Nunziato, vice president of a company that runs care facilities in Evanston that are specifically licensed to treat mentally ill persons – people identify facilities that specialize in the mentally ill with institutions, believing that it is a locked building where people have no choice to make decisions among themselves. He says, "That's not what these buildings are. Patients receive a large number of services in such facilities, including skilled nursing and physician care that may not be replicated in a smaller setting." (Seidenberg, B.)
Albeit, while some nursing homes may lack sufficient staff to take proper care of residents, there is no excuse for the alarming statistics stating that — according to a congressional report – many institutions have in the past been found guilty of violating abuse prevention standards. While the report identified nearly 5,300 nursing homes between January 1999 and January 2001, it also states that the percentage of nursing homes cited for abuse has doubled since 1996. In some cases the violations were "serious enough to cause actual harm to residents or to place the residents in immediate jeopardy of death or serious injury." (Nursing Home Current Events in Texas)
According to Nancy Walker, a certified nurse aide at a Hartford, Conn., nursing home, the average national wage for her position is just over $8 an hour. "As a result a lot of people leave nursing home work because they can earn more money working in a hospital or even a fast food joint," (ibid) she says. According to Walker, because most nursing homes are for-profit operations "they cut as many corners as they can" to maximize their profits. Conversely, Bruce Rosenthal, spokesman for the American Association of Homes and Services for the Aging says, "We don't want people who need nursing care to be scared and believe that they should not go into a nursing facility. Most caregivers are dedicated professionals." Rosenthal's organization represents non-profit and religiously affiliated nursing homes. "We don't condone the types of abuse that are addressed in this report; we believe nursing homes that exhibit consistently poor performance should either clean up their act or be put out of business," he says. (ibid) Albeit, legislation was subsequently introduced that would increase both federal payments to nursing homes and nurse staffing requirements, as well as impose tougher fines on nursing homes that violate rules.
Finding a suitable residential facility for a mentally disabled patient is often a difficult task. While the emphasis is placed on how the facility provides for the physical needs of a patient, of equal importance is how it cares for their mental or behavioral needs as well. Studies show that 18-25% of older adults in the community have mental health needs. (MH& A) Nursing homes that house mentally disabled patients provide nursing care and other health services with Clinical social workers as the primary providers of mental health services. When Congressman Peter Starke introduced the Medicare Social Work Equity Act of 1999 he said, "Without corrective legislation, nursing homes will be forced to reduce mental health services to needy seniors. Medicare will also have to pay significantly more for these services." The bill has been endorsed by the National Association of Social Workers, the Clinical Social Work Federation, and The American Geriatrics Society. (http://www.house.gov/stark/documents/documents/106th/socialworkintropress.html) The Mental Health Advocacy Project's legislative advocacy is primarily done on behalf of and in co-operation with the Mental Health Association in Illinois (MHAI) (www.mhai.org) and the Mental Health Summit http://mentalhealthsummit.uchicago.edu/
What alternative solutions are being investigated to solve the growing problem of providing an affordable home-like environment with adequate personal care for mentally impaired and emotionally disturbed individuals? A feasible and practical solution may be to section off a special wing of an existing nursing home to prevent grouping mentally disabled patients with geriatric patients. The benefits of this concept should be put to the relevant Government Department, together with an application for a grant allocation to contract select nursing home operators to fit out 15 apartment units that each comprises a single bedroom, bathroom/shower and small kitchenette. Providing mentally impaired and emotionally disturbed patients with a "place of their own" is a complementary form of treatment because it strengthens their sense of self-worth. Included in this "upliftment scheme" patients should have an APRN, a recreation person that specializes in care options that benefit mentally ill patients, and Nursing Aides that observe patients' physical, mental, and emotional conditions and report any change to the nursing or medical staff. A practical solution would be to initiate a pilot project to gauge the success factor of this proposed scheme before implementing it on a large scale.
On the other hand, perhaps a nursing home is not the best solution for a particular mentally ill patient. Fortunately the range of care options continues to expand to better meet the care and financial needs of individuals. Some alternative options include independent living, congregate care, assisted living and home health care. Independent living is for people who are well enough to take care of themselves and includes residing in one's own home, a retirement community, or apartment. While congregate care is similar to independent living, it features a community environment with one or more meals per day prepared and served in a community dining room. Other services may include transportation, access to a convenience store, bank, resident laundry, housekeeping, and security. Assisted living, which is apartment-style accommodation, is designed to bridge the gap between independent living and a nursing home. Services include assistance with daily living activities such as meals, housekeeping, medication assistance, laundry, and regular checks-ins. Intermediate care refers to nursing home care for patients who don't need significant nursing requirements but have need of assistance with activities of daily living. Home health care is provided by outside providers in the comfort of a patient's home; services range from basic assistance with household chores to skilled nursing services. (Nursing Home Info)
However, housing options that are being opposed by some communities is the idea of allowing mentally disabled patients to integrate into neighborhoods. While the idea of refurbishing apartment buildings to accommodate homeless mentally ill patients may seem feasible to most, some local communities and civil organizations oppose the concept on the grounds that these sites should not be located too close to schools and youth facilities such as playgrounds and parks and may also have an adverse affect on real estate sales. Yet, state-funded projects supersede any objections to the establishment of housing facilities, irrespective of the location. http://plugindoc.mozdev.org/faqs/)
Despite concerns that are voiced about anticipated problems regarding the specific location of a housing facility for mentally impaired and emotionally disturbed patients, the fact remains that these individuals also deserve to lead need-fulfilling lives within a home-like environment that adequately provides for their physical, emotional, educational, recreational, spiritual, and cultural needs. Perhaps now more than ever the time has come to urge communities to step-up their support of mentally disabled patients by identifying creative ways to help advance the healing process and their future well-being. Many believe that vulnerable populations will benefit greatly if given opportunities to take part in worthwhile activities in the community, which will serve as a form of self-healing. For instance, "Employment helps define us and our place in the world, in our eyes and in the eyes of others. We know that employment increases the level of independence and speeds the recovery of individuals with psychiatric disability — people who want to make their own way in the community just like everyone else." (South Carolina Department of Mental Health) Similarly, the impact of providing volunteer support to institutions caring for mentally ill patients is vast and far-reaching. Opportunities include retail and fundraising, direct patient or family support and providing assistance to administrative staff. In the end we, as a community, are judged by how we treat our seniors and mentally ill citizens.
Legislation for 2004 outlines, amongst others, that those persons who are in a state-operated mental health facility have "specific substantive and procedural rights designed to insure adequate and humane care and services." (Mental Health Legislation: Summary of Changes Enacted During 2003) In addition, the legislation also announces proposed adjustments to the Mental Health Insurance Parity law to expand its scope. Yet, long-term solutions to the health care for the mentally incapacitated still have a number of problem areas that have to be overcome. In a recent study entitled Evaluating a Medicaid Home and Community-Based Physical Disability Waiver, the following statement sums up part of the problem. "In the absence of widespread social and environmental accommodations, people with disabilities have frequently had to improvise to ensure their receipt of needed health and medical services." (Fox and Kim, 37) The authors continue and state that "… individuals with disabilities are potentially disadvantaged due to barriers in their environment rather than physical or cognitive impairments. (Ibid) "Removing these barriers reflects a cultural acceptance to illness and disability that may lead to social benefits, especially if they serve to diffuse political tension associated with groups of people for whom significant benefits have been largely denied in the past." The authors also state that in this context disability is rather a result in the failure of the system and the inability to deal with "diversity and special needs within the population it supports." They emphasize the waiver program as a potential means of alleviation and remedying this situation. "With the failure of national health reform in the early 1990s, waiver programs that allow States greater freedom to demonstrate creative alternatives to existing Medicaid policies under Sections 1115 and 1915(c) of the Social Security Act have become widespread. "This increased flexibility on the part of the Clinton administration, and its continuation under the Bush Administration, to allow states to experiment with new delivery systems has effectively given advocates and State policy makers within States laboratories from which to see changes made for many underserved segments of people. Longstanding issues, such as extending insurance coverage to portions of the uninsured, paying for specialized services or technology for selected groups of people with disabilities, and de-institutionalization, have all become connected to waiver initiatives in recent years. Medicaid waivers have become the principle means by which states such as Kansas have worked with constituent groups on enhancing health service delivery for segments of their population." (ibid)
Many medical experts are united in one theme when it comes to metal health care: that higher priority should be given to finding ways and means to improve health care. "If mental health constituencies are not noted for harmonious concord on all issues, on one thing they do agree: mental health must have a higher status in health services. In the present initiatives for health care reform one slogan is prominent: "Health care reform without equitable mental health benefits is no reform at all." (Callahan)
Bibliography
Boulard, G. (2000, April). Forgotten Patients the Mentally Ill. State Legislatures, 26, 12. Retrieved February 13, 2004, from Questia database, http://www.questia.com.
Callahan, D. (1993, October) Minds and hearts: priorities in mental health services.
The Hastings Center Report.
Fox, M. & Kim, K. (2004, January) Evaluating a Medicaid Home and Community-based Physical Disability Waiver. Family and Community Health. Vol 27: 37.
MH& A. Retrieved February 12 from Mental Health and aging, http://www.mhaging.org/help/find-nh.html)
Nursing Home Current Events in Texas. ( 2001) Retrieved February 12 from Nursing Home Injury Law, http://www.nursinghomeinjurylaw.com/currentevents.htm
Nursing Home Info. Retrieved February 12 from http://www.nursinghomeinfo.com/nhserve.html
Perina, K. (2002, March/April). Battling for Benefits: When HMOs Curb Mental-Health Care, the Consequences Can Be Lethal. Psychology Today, 35, 64+. Retrieved February 13, 2004, from Questia database, http://www.questia.com.
Rose, S.J., & Keigher, S.M. (1996). Managing Mental Health: Whose Responsibility?. Health and Social Work, 21(1), 76+. Retrieved February 13, 2004, from Questia database, http://www.questia.com.
Seidenberg, B. (June 10, 2003) Hamos' housing plan receives funding.
Evanston Review City Editor. Retrieved February 13, 2004 from http://www.juliehamos.org/news06-11-03.asp
South Carolina Department of Mental Health. Retrieved February 12, 2004, from http://www.state.sc.us/dmh/consumer_employment.htm
Mental Health Legislation: Summary of Changes Enacted During 2003. Retrieved February 12, 2004 from http://www.law.uchicago.edu/mandel/mental/legislation.html
Torrey, E.F. (2002, April). Hippie Healthcare Policy: While One Government Agency Searches for the Cure to Mental Diseases, Another Clings to the '60S Notion That They Don't Exist. Washington Monthly, 34, 17+. Retrieved February 13, 2004, from Questia database, http://www.questia.com.
UMASS. Retrieved February 10, 2004 from http://www.umassmed.edu/endoflifecare/mental_ill.cfm
---
Are you busy and do not have time to handle your assignment? Are you scared that your paper will not make the grade? Do you have responsibilities that may hinder you from turning in your assignment on time? Are you tired and can barely handle your assignment? Are your grades inconsistent?
Whichever your reason is, it is valid! You can get professional academic help from our service at affordable rates. We have a team of professional academic writers who can handle all your assignments.
Plagiarism free papers
Timely delivery
Any deadline
Skilled, Experienced Native English Writers
Subject-relevant academic writer
Adherence to paper instructions
Ability to tackle bulk assignments
Reasonable prices
24/7 Customer Support
Get superb grades consistently
Online Academic Help With Different Subjects
Literature
Students barely have time to read. We got you! Have your literature essay or book review written without having the hassle of reading the book. You can get your literature paper custom-written for you by our literature specialists.
Finance
Do you struggle with finance? No need to torture yourself if finance is not your cup of tea. You can order your finance paper from our academic writing service and get 100% original work from competent finance experts.
Computer science
Computer science is a tough subject. Fortunately, our computer science experts are up to the match. No need to stress and have sleepless nights. Our academic writers will tackle all your computer science assignments and deliver them on time. Let us handle all your python, java, ruby, JavaScript, php , C+ assignments!
Psychology
While psychology may be an interesting subject, you may lack sufficient time to handle your assignments. Don't despair; by using our academic writing service, you can be assured of perfect grades. Moreover, your grades will be consistent.
Engineering
Engineering is quite a demanding subject. Students face a lot of pressure and barely have enough time to do what they love to do. Our academic writing service got you covered! Our engineering specialists follow the paper instructions and ensure timely delivery of the paper.
Nursing
In the nursing course, you may have difficulties with literature reviews, annotated bibliographies, critical essays, and other assignments. Our nursing assignment writers will offer you professional nursing paper help at low prices.
Sociology
Truth be told, sociology papers can be quite exhausting. Our academic writing service relieves you of fatigue, pressure, and stress. You can relax and have peace of mind as our academic writers handle your sociology assignment.
Business
We take pride in having some of the best business writers in the industry. Our business writers have a lot of experience in the field. They are reliable, and you can be assured of a high-grade paper. They are able to handle business papers of any subject, length, deadline, and difficulty!
Statistics
We boast of having some of the most experienced statistics experts in the industry. Our statistics experts have diverse skills, expertise, and knowledge to handle any kind of assignment. They have access to all kinds of software to get your assignment done.
Law
Writing a law essay may prove to be an insurmountable obstacle, especially when you need to know the peculiarities of the legislative framework. Take advantage of our top-notch law specialists and get superb grades and 100% satisfaction.
What discipline/subjects do you deal in?
We have highlighted some of the most popular subjects we handle above. Those are just a tip of the iceberg. We deal in all academic disciplines since our writers are as diverse. They have been drawn from across all disciplines, and orders are assigned to those writers believed to be the best in the field. In a nutshell, there is no task we cannot handle; all you need to do is place your order with us. As long as your instructions are clear, just trust we shall deliver irrespective of the discipline.
Are your writers competent enough to handle my paper?
Our essay writers are graduates with bachelor's, masters, Ph.D., and doctorate degrees in various subjects. The minimum requirement to be an essay writer with our essay writing service is to have a college degree. All our academic writers have a minimum of two years of academic writing. We have a stringent recruitment process to ensure that we get only the most competent essay writers in the industry. We also ensure that the writers are handsomely compensated for their value. The majority of our writers are native English speakers. As such, the fluency of language and grammar is impeccable.
What if I don't like the paper?
There is a very low likelihood that you won't like the paper.
Reasons being:
When assigning your order, we match the paper's discipline with the writer's field/specialization. Since all our writers are graduates, we match the paper's subject with the field the writer studied. For instance, if it's a nursing paper, only a nursing graduate and writer will handle it. Furthermore, all our writers have academic writing experience and top-notch research skills.
We have a quality assurance that reviews the paper before it gets to you. As such, we ensure that you get a paper that meets the required standard and will most definitely make the grade.
In the event that you don't like your paper:
The writer will revise the paper up to your pleasing. You have unlimited revisions. You simply need to highlight what specifically you don't like about the paper, and the writer will make the amendments. The paper will be revised until you are satisfied. Revisions are free of charge
We will have a different writer write the paper from scratch.
Last resort, if the above does not work, we will refund your money.
Will the professor find out I didn't write the paper myself?
Not at all. All papers are written from scratch. There is no way your tutor or instructor will realize that you did not write the paper yourself. In fact, we recommend using our assignment help services for consistent results.
What if the paper is plagiarized?
We check all papers for plagiarism before we submit them. We use powerful plagiarism checking software such as SafeAssign, LopesWrite, and Turnitin. We also upload the plagiarism report so that you can review it. We understand that plagiarism is academic suicide. We would not take the risk of submitting plagiarized work and jeopardize your academic journey. Furthermore, we do not sell or use prewritten papers, and each paper is written from scratch.
When will I get my paper?
You determine when you get the paper by setting the deadline when placing the order. All papers are delivered within the deadline. We are well aware that we operate in a time-sensitive industry. As such, we have laid out strategies to ensure that the client receives the paper on time and they never miss the deadline. We understand that papers that are submitted late have some points deducted. We do not want you to miss any points due to late submission. We work on beating deadlines by huge margins in order to ensure that you have ample time to review the paper before you submit it.
Will anyone find out that I used your services?
We have a privacy and confidentiality policy that guides our work. We NEVER share any customer information with third parties. Noone will ever know that you used our assignment help services. It's only between you and us. We are bound by our policies to protect the customer's identity and information. All your information, such as your names, phone number, email, order information, and so on, are protected. We have robust security systems that ensure that your data is protected. Hacking our systems is close to impossible, and it has never happened.
How our Assignment  Help Service Works
You fill all the paper instructions in the order form. Make sure you include all the helpful materials so that our academic writers can deliver the perfect paper. It will also help to eliminate unnecessary revisions.
2.      Pay for the order
Proceed to pay for the paper so that it can be assigned to one of our expert academic writers. The paper subject is matched with the writer's area of specialization.
3.      Track the progress
You communicate with the writer and know about the progress of the paper. The client can ask the writer for drafts of the paper. The client can upload extra material and include additional instructions from the lecturer. Receive a paper.
4.      Download the paper
The paper is sent to your email and uploaded to your personal account. You also get a plagiarism report attached to your paper.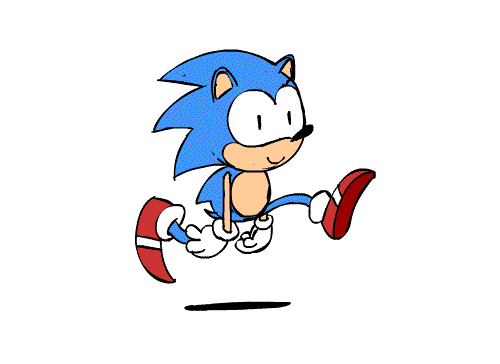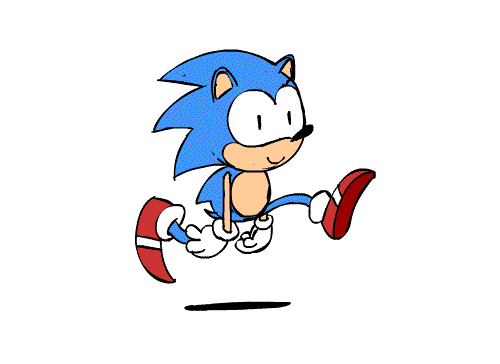 PLACE THIS ORDER OR A SIMILAR ORDER WITH US TODAY!!!
---