Nike manufactures and markets sports apparel and equipment on a global scale. They operate in 160 different countries, and have revenues of $18.6 billion. Yet, they are a growth company. Without any significant acquisition, they have consistently grown revenues and profits over the past several years by shifting emphasis on brands they own in growth sectors.
Nike's marketing strategy revolved around two concepts – premium positioning and everyone with a body is an athlete. These concepts drive their strategies, including endorsements from the world's most popular athletes, and the development of products for both the serious athlete and the mass market.
Financially, Nike is strong. They are liquid and are on a steady growth trajectory. They are, however, underleveraged. The company derives significant strength from its global production and logistics network. Despite this, the company faces many threats, both competitive and economic.
Nike is well-positioned to defend against these threats. Their move into growth sectors of the market shows savvy. It is recommended that their convoluted organizational structure to reduce operational duplication. They should also adjust their capital structure to make it more efficient. It may also be time for Nike to make a major acquisition, capitalizing on slumping equity markets to strengthen their defenses against economic downturn and competitive threats. If Nike is able to make these adjustments and strategic recommendations, they are in a good position to maintain their steady growth trajectory for years to come.
Overview
Nike is in a strong position to address these threats. It is recommended, however, that they take steps to shore up their operational efficiency. This may require a less convoluted organizational structure. The time may have come for Nike to make a major acquisition as well, to take advantage of depressed stock markets and strengthen their defenses against a maturing core market. By making a few operational adjustments and possibly an acquisition, Nike can continue on its growth trajectory for several more years
Nike was founded in 1968 and has grown into a global powerhouse. The companies designs, manufactures, markets and retails athletic footwear, apparel and equipment. Based out of Beaverton, Oregon, Nike today operates in 160 countries and has 32,500 employees. The company is involved in most sports, and also makes some casual footwear. Major competitors include Adidas, Puma, New Balance and Reebok. Nike sells products mainly under its own name, but also owns Umbro, a major soccer brand; Cole Haan, a casual wear subsidiary; Converse, another athletic brand; and Hurley, a player in the board sports industry.
In recent years, Nike has enjoyed substantial success. They have increase revenues, margins and profits consistently, expanding their market share in the process. Their Nike Golf, Cole Haan and Hurley lines have enjoyed tremendous success, the last two with record revenues last year. The firm has strong growth in several key emerging markets, such as China, Brazil and Russia. The company acquired premier soccer brand Umbro and is in the process of integrating that business into the Nike family. Nike has had a couple of failure, however. They have recently divested two of their businesses, Starter and Bauer. The latter, a major hockey equipment manufacturer, represented a major failure for Nike as they failed to make any headway into that sport, and the balance of power shifted towards Reebok, forcing Nike out of the business.
Nike's revenues in 2008 were $18.6 billion. Of these revenues, 43% were derived from the United States market, and 57% derived from international markets. The U.S. market was worth an estimated $19.33 billion in 2006, giving Nike an approximate market share in the U.S. Of 41%. Nike characterizes itself as a growth company, a claim borne out in their net profit figures, which have increased steadily in the past few years. The company's diluted EPS has increased 113% in the past five years.
Nike is the U.S. And global market leader in the broad category of athletic apparel. Nike has expanded its market share in recent years, and is the market leader in its six core businesses – basketball, running, football, men's training, women's training and sportswear.
Vision/Mission
According to the Nikebiz.com website, Nike's corporate portal, the mission statement for Nike is "To bring inspiration and innovation to every athlete in the world." Central to this mission is Nike's definition of the term athlete. In the formative days of the company, co-founder Bill Bowerman defined athlete the following way: "If you have a body, you are an athlete." That definition is at the heart of Nike's business model, and has been central to their vision and consequently to their spectacular growth. Envisioning every person as an athlete changed the company's perspective of their target market. This in turn laid out their growth potential, and guided product and marketing strategy development. Ultimately, this concept helped change the perspective of the American consumer with regards to the definition of the term. Nike's ability to market its definition of "athlete" and its ability to consistently develop products that help bridge the gap between the traditional view and the Nike view has been critical to their ascendency as a major global apparel company.
Nike does not have a vision statement as such, but CEO Mark Parker illustrates the company's vision in its 2008 Annual Report. Nike sees itself as a growth company, driven by innovation and industry leadership. Nike sees itself as deriving success from its immersion into each sport's culture, building deep relationships with consumers that help to drive Nike's innovation. The company has a strong vision of growth in the future, including further penetration of international markets, and the addition of more product lines. The firm views itself as defined by "epic moments" such as championships and individual triumphs, and their vision is to bring this power – the power of sport – to the mass market
Strategies
Nike approaches its business with several key strategies. With regards to businesses, they focus their efforts on six main segments of the market. Their core groups amount to over 70% of the sports apparel industry in the United States. Each group operates autonomously, with its members immersing themselves in the sport and the culture. This is done to help them stay on the cutting edge of trends, and achieve first-mover advantages. Nike prefers to be an innovator of new product and design ideas, and views this is a central part of its business plan.
Nike has several key operational strategies. Procurement is focused on low-cost production centers. This helps Nike to develop high margins for their products. China is the largest producer of Nike goods, at 36%. This is followed by Vietnam (33%), Indonesia (21%) and Thailand (9%). In several countries, Nike produces footwear domestically. Production is widely dispersed, with the largest plant producing just 6% of footwear. All told, Nike uses nearly 700 factories in 52 countries.
Nike attains a degree of market saturation by retailing through multiple channels. They operate 260 of their own stores, but also retail through other athletic stores, department stores and other channels as appropriate. Nike has begun in recent years to increase licensing of its brand, extending its portfolio beyond athletic ware and expanding brand exposure.
Functional Points of Emphasis
Nike sees itself as an innovator in research and development, and views the field as an area where they can gain competitive advantage. Their strategy of cultural immersion allows them to get a sense of the direction in which a particular market is going. This information is then combined with product development teams. Nike uses a wide range of synthetic materials, along with natural rubber and leather. Technological development focuses on aspects of performance, durability, and weather resistance. The industry in the U.S. is trending towards casual wear, which should reduce Nike's research and development costs as a percentage of sales, since this will decrease focus on the high-tech performance aspect of product development.
Nike has a multifaceted marketing strategy. A key aspect of their success is the use of celebrity endorsements. Elite athletes such as Michael Jordan and Tiger Woods have propelled Nike in their respective segments. The company prefers to build long-term relationships with these athletes. Jordan, for example, still works with Nike years after his retirement. The firm uses multiple channels to sell its products, including its own branded stores, resulting in a significant degree of market saturation. A recent move towards increased branding of non-athletic products has helped Nike increase its brand proliferation.
To facilitate sales, Nike operates several regional sales offices. They have 18 such offices in the United States. They also employ 6 independent sales representatives for specialty products like golf and skating. The company uses a mix of their own sales channels, plus independent distributors. For much of the world, Nike runs its sales operations in a manner similar to the way they run sales in the U.S. Over four dozen countries have their own sales offices.
Nike finances its growth through a balanced capital structure, with emphasis on retained earnings. They have a debt-equity ratio of 59%, of which long-term debt is just $441 million, or 9.5% of total liabilities. Their retained earnings, on the other hand, total $5.073 billion. The heavy use of retained earnings is partially explained by their view of themselves as a growth company. While they pay a dividend, Nike prefers to re-invest much of its profits back into expansion. They do not feel that the market has matured sufficiently to stop their aggressive growth strategy. Another consideration in their capital structure is the cost of capital. On account of its low volatility, Nike has a low cost of debt, approximately 6.8% using CAPM. Their long-term debt is primarily a revolving credit facility. The rate, based on their a+ rating, is LIBOR + 0.15%, which would equate to 4.12% based on the October 15th price of the 1-year LIBOR. If anything, Nike could become more financially efficient by increasing their use of debt financing.
Nike places strong emphasis on human resources. They have won several awards for their workplace environment and benefits. The company offers extensive athletic facilities, particularly at it Beaverton headquarters. Employees receive paid sabbaticals, and there is a job-sharing program. Consequently, Nike has positioned itself as an employer of choice, with applications in 2007 amounting to 1680% of their U.S. workforce.
Nike's operations are spread widely throughout the globe. The organizational structure is a matrix. The company is broken down along functional lines. Sales offices are dispersed geographically. Furthermore, each of the six major product line segments receives its own unit. This complex structure is set up to leverage the benefits of close relationships between unit staff and their particular area of expertise. It requires, however, significant coordination. To date, Nike has been able to achieve the level of coordination and communication necessary to maintain such a structure. Nike's ability to leverage benefits from this structure is a significant source of competitive advantage.
Nike's information systems are moderately developed. The company has strong capabilities in transmitting and interpreting data. The systems are well-built for coordination among different units. Nike does not have sophisticated it needs, as their industry is relatively low on technological development. The exception to this is supply chain management. In this area, Nike is heavily dependent on sophisticate it systems.
With 700 production facilities and tens of thousands of retail outlets, Nike has complex logistics requirements. They have a complex transportation network that brings product from their facilities to their largest markets. Nike employs the use of large distribution centers to coordinate their shipping needs. Their suppliers are responsible for procurement to Nike specs. Sanctions, tariffs and other trade barriers account for many of Nike's logistical challenges. To overcome these, they produce locally for some markets. In other markets, Nike has been forced to find alternate sources, such as was the case when the EU had significant trade restrictions on Chinese goods prior to China's ascension into the WTO.
Organizational Assessment
SWOT
Nike has several strengths from which it derives considerable competitive advantage. The first is the value of its core brand. The Nike brand has become established worldwide as a symbol of the athletic ware market. Nike is a market leader is many major countries, especially in its core U.S. market. The Nike brand is associated with quality, and represents the everyday approachability of athletic endeavor. Furthermore, the swoosh symbol is one of the world's most recognizable trademarks. The company has been forced to defend this trademark vigorously, illustrating its value. Few if any competitors can match Nike's brand recognition, especially on a global scale.
Another strength is their distribution network. Nike's ability to manage its production costs is largely dependent on its ability to procure from locations around the world. A Nike production contract is lucrative, and prestigious. The company's ability to effectively and efficiently manage its global logistics is one of its main competitive advantages. Additionally, the ubiquity gained by Nike's use of multiple retail channels in the domestic market is facilitated by a robust ordering system and effective domestic logistics management.
The company's secondary brands are another source of strength. With Umbro, they have a dominant brand in the world's most popular sport. This will provide Nike with significant growth opportunities in many of the world's emerging markets, and increase Nike's market share in both emerging markets and Europe. The Cole Haan and Hurley brands are strong, recording record revenues and pre-tax incomes in fiscal 2008. The Converse brand also had a strong fiscal 2008-year. These secondary brands all form part of Nike's ambitious growth strategy over the next few years.
Nike's retail strategy is another source of strength. The Nike retail stores provide high visibility, while the network of other stores provides saturation. By making Nike products so widely available, the company has been able to facilitate their growth and dominant market share. Their large, established network of regional sales offices also contributes to this strength, as they enable the company to manage its logistics, and focus sales on regional trends. The ability of Nike to keep in tune with market developments has allowed them to consistently remain ahead of the market.
Nike's ability to secure endorsements from the highest-profile athletes has been instrumental in their success. Athlete endorsements are a major component of marketing in the athletic wear industry. Some of Nike's success can be directly attributed to their ability to sign athletes such as Michael Jordan, Kobe Bryant Tiger Woods and Roger Federer. So important are such endorsements that Nike abandoned the hockey market when Reebok signed Sidney Crosby.
Nike's ability to consistently sign the most popular, successful and highest-profile athletes is a key strength that drives their marketing program.
For all its strengths, Nike does have several key areas of weakness. One is their capital structure. Nike has relied on retained earnings to drive their expansion. However, their cost of equity is higher than their cost of debt. In essence, Nike is paying too much for their investments. There are risks associated with increasing debt, and the ideal debt ratio will vary from firm to firm, but Nike's current structure is inefficient. Moreover, their financial position is sufficiently strong that increasing debt and thereby lowering their cost of capital, would not pose any significant risks provided the increases were reasonable and incremental. In their 2008 annual report, Nike stated that improving working capital efficiency was one of their short-term goals.
Another weakness is cost duplication. This is a function of their complex matrix structure. Within this structure, there are areas of overlap, where two different units are performing essentially the same, or very similar tasks. For Nike, this reduces operational efficiency and unnecessarily increases costs. If the company can streamline its operations to eliminate duplication, it can lower these costs.
Another weakness is that Nike still experiences seasonality in its revenue streams. This can make matching of revenues and expenses difficult. More balanced revenue streams would help Nike improve its operational efficiency. Moreover, it highlights an overdependence on seasonal lines. As lucrative and successful as these lines are, Nike can improve its bottom line if it can better spread their revenue streams out over the year.
Lastly, Nike has a weakness in its ownership structure. The surviving co-founder, Phil Knight, is the beneficial owner of 90% of Class a shares, which if converted would give him 18% of Class B shares. This amount of ownership concentration presents a risk to shareholder value in that Mr. Knight has the capacity to significantly depress Nike's share price should he choose to liquidate his holdings. Either a more balanced ownership structure or stronger anti-dumping provisions would better preserve shareholder value.
For such a dominant company, Nike has a significant number of opportunities available to it. The market for athletic apparel is not yet mature in the core U.S. market, and is still in a strong growth stage in many parts of the world. Moreover, Nike's expansion to date has largely been confined to the athletic apparel industry. Both of these factors, as well as some internal factors, are responsible for the multitude of growth opportunities Nike has.
One important opportunity is casual wear. As of 2006, this was the second-largest component of the athletic apparel business, and those numbers do not even reflect aspects of casual wear that are so far removed from athletics as to be considered an entirely separate category. Of the five billion-dollar components of the sports apparel industry in 2006, casual wear was the only growth segment. Nike has entered the segment with Cole Haan, but does not have a commanding market share. There is substantial room for growth in this segment.
Overseas growth represents another significant market opportunity. Nike has an established presence in 160 nations worldwide and sales office in over 50. Other than Canada, international markets are in various stages of growth from nascence to rapid growth. Due to Nike's established presence overseas, these markets represent a significant long-term growth opportunity. Nike can leverage the celebrity power of its internationally recognized stars to promote the growth of its core sports, particularly basketball and golf. Nike apparel sales will piggyback overall growth in these sports worldwide.
Nike still has opportunities to improve its internal operations. In particular, they can expand their advantages in supply chain management. Already a source of competitive advantage for Nike, they can build upon their existing strengths through further investment in it, and continuing to shift production to the lowest-cost sources. They must also be proactive in responding to the challenges that stem from fuel price shocks, which represent a long-term risk considering the extent to which Nike is reliant on global transportation networks.
There are many threats to Nike's market dominance and its profitability. One threat is increasing competition. This owes to several factors. Few of Nike's competitive advantages are genuinely sustainable. Competitors realize this, and can adopt or mimic many of Nike's defining traits. Also, there has been some consolidation in the industry. This naturally increases the intensity of competition. Another factor increasing competitive intensity is that some of the largest apparel markets and segments are showing signs of slowing growth. Companies will inevitably compete more intensely if there is no growth in the marketplace. Also, because Nike is the world leader in the industry, they are a natural target for competitors seeking to steal market share or establish themselves.
Increasing transportation costs represent another threat to Nike. Though the price of oil has declined significantly in the past few months, the spike that occurred from February to July is representative of a future filled with oil price shocks. Many analysts believe the world is at or past peak oil, meaning most reserves have already been discovered. The implications for a firm like Nike that has extensive global logistics systems if significant. As fuel prices rise, transportation costs will increase the cost of goods sold, decreasing margins. Nike's entire production and logistics system has been developed around easy, cheap global shipping, and rising fuel prices are a threat to this underlying assumption.
Nike is also threatened by a drop-off in any of their core competencies. The company's astonishing success has been the result of a confluence of factors. Essentially, Nike is very good at a lot of different things. Should they experience a reduction in their research and design effectiveness, disruptions in their production and distribution network, or experience an inability to procure top-level endorsement talent, the company would be weakened. While it would take a catastrophic set of circumstances to cripple the company, to falter in any of its key areas of strength would reduce profitability and create opportunity for a competitor to steal market share.
As their products are positioned at a premium level, Nike is susceptible to economic slumps. Leading indicators predict economic slowdown in the United States and other developed markets, if not outright recession. Typically, in tough economic times, consumers reduce their spending. The more premium a brand's position is, the more they suffer the impacts of economic downturn. Nike is only positioned at a moderately premium level, but they are still subject to suffering on account of prolonged economic slump or recession. This is especially important in light of the fact that the company is positioned as a growth firm, with optimistic targets and price/earnings ratio that indicates some expectation of growth in the market. The slumping economy represents a significant threat to shareholder value.
As with any international company, Nike is susceptible to exchange rate risk. That 43% of Nike's revenues are from the U.S., but almost all of its production is overseas represents significant exchange rate exposure. This exposure is made worse by the fact that America's high dependency of foreign oil essentially ties the value of the U.S. dollar to the price of oil, in an inverse relationship. The volatility of oil prices of late has been matched by a high degree of volatility in the dollar. This impacts the bottom line because it makes it more difficult to implement adequate hedging programs. As a result, Nike is not able to genuinely hedge their exchange rate exposure, and that could have a damaging impact on their bottom line.
Another threat to Nike, in particular with respect to their growth potential in emerging markets, is the threat represented by counterfeiting. Intellectual property laws in two of Nike's major emerging markets, China and Russia, are notoriously porous and what laws do exist are seldom enforced. Counterfeits in these countries and others reduce Nike's market share potential, adversely impact its price points, and reduce the value of its brands.
Even in more developed markets, Nike has been forced to vigorously defend its brand and the swoosh trademark.
Strategy Analysis
Nike has adopted a broad differentiation strategy. They have a broad range of buyers, and have attempted to differentiate themselves in the marketplace. The broad buyer range stems directly from their definition of "athlete." This fundamental approach has encouraged Nike to develop products for a broader range of consumers than was common for athletic apparel companies when Nike was starting. As they expand further into casual wear, this broad segmentation becomes even more evident.
Over the years, Nike has attempted to differentiate itself from its competitors. Despite being a mass market company, Nike has taken the approach of being a market leader and innovator. They have pursued numerous avenues for differentiation. One example is the six core product line groupings that they have. This allows Nike to maintain a strong, direct focus on each of those lines. From this flows another point of differentiation, the premium positioning. Nike has positioned themselves above most of their competitors. This has been done both with premium pricing and with endorsements. Nike's endorsement strategy has been to sign deals with the most elite athletes and leverage those deals by producing an enormous body of advertising and promotion featuring those athletes. By using the best, Nike connotes that image of itself as the best.
Another point of differentiation for Nike is that of a company uniquely dedicated to sport. From the athletic facilities at their head office, their athletic-related human resource policies, event sponsorships, and marketing that speaks directly to the desires of the everyday athlete, Nike has cultivated an image of a firm completely dedicated to their craft, and that of their customers as well.
The number of differentiation points for Nike is essential. None of these points is entirely unique to Nike, and certainly none of them are sustainably unique. In order to achieve the premium differentiation they seek, Nike has no choice but to build a portfolio of differentiating factors. This provides some insulation in that competitors cannot simply match them in one area, they must match Nike in all of the areas. Failure to do so will allow Nike to maintain its differentiation.
Policy Analysis
Nike's corporate direction is strong, and well-suited to their industry conditions. Nike views itself as a growth company. The industry in the United States grew slowly in 2006, just 2.5%, but there are some strong growth sectors. The skateboarding sector grew 45.1% that year. Casual wear grew 4.5%. These two segments are represented by fast-growing Nike subsidiaries. This is facilitated by Nike's growth outlook. They could be complacent in their stagnant core markets, given their dominant market position, but instead they are investing heavily in growing market sectors.
According to the 2008 Annual Report, the main thrust of Nike's strategic focus over the next year will be operational efficiency, by making improvements in their production and distribution networks, optimizing their capital structure, and implementing other cost-reduction tactics. Given that their core market is headed towards maturity, Nike's cost-reduction and product differentiation strategy is appropriate.
Business Ethics
Nike has a strong record of ethical practices. They have won numerous awards for their corporate citizenship. These include being named one of the world's most ethical companies by Ethisphere Magazine; one of the world's top sustainable stocks by Sustainable Business magazine; and #3 in Best Corporate Citizens by CRO Magazine. The company has carved some unique philanthropic paths, such as Girl Effect.
Social Responsibility
Nike is considered by unbiased observers to be a socially responsible firm. As with any highly visible company that operates production centers overseas, Nike has been a target, however. The core of the complaints about Nike factories seems to be that the work is dull and the conditions unpleasant, which is consistent with factory work anywhere at any point in history. Nike has a code of conduct for all of its suppliers. They work with the Global Alliance to monitor their factories, and have maintained plants in Taiwan and South Korea despite rising wages and working standards that make those plants less cost-competitive.
Practices and Procedures
Nike has a set of codes of conduct, and ethical codes. The company has demonstrated that it takes social responsibility and philanthropy seriously. They have been free from any accounting scandal or any major ethical issue in the past decade. In founding and financing the Global Alliance for Workers and Communities, Nike has done more for worker rights than most companies in its position.
Financial Analysis
An analysis of Nike's income statement reveals significant financial strength. Top line revenues have increased an average of 10.4% over five years. Their gross margin is 45.67%, an increase over the 43%-ish range they have held for the past several years. Nike's other margins are equally strong, outperforming the industry and sector averages significantly. They have improved their operating margin and net margin over the past five years, indicating a pattern of not only sustained revenue growth but sustained margin growth at all levels. Over the same period they have decreased their tax rate from 34.7% to 24.75%. The result of these improvements has been a substantial increase in earnings per share. Their EPS is $3.73, whereas five years ago it was $1.79, an improvement of 21.6% per year. On the whole, Nike's income statement reveals a company that has been able to build significant revenue increases and cost reductions, despite a maturation trend in its core markets.
Nike has a very strong balance sheet. They carry a limited amount of debt, mostly short-term. Their long-term debt consists of a revolving line of credit, priced 0.15% above LIBOR. Nike's debt ratio is 37.1% and their debt-to-equity ratio is 58.9%. If anything, Nike is underleveraged, and could increase the efficiency of their capital structure by increasing their long-term debt. Over the past five years, they have held their debt at a relatively stable level, although long-term debt as a percentage of total debt is less than half of what it was five years ago.
Since Nike has little debt, it is a very liquid company. Nike's current ratio is 2.70; their quick ratio is 1.96; and their cash ratio is 0.642. All of these figures are well above industry and sector averages. The current ratio is similar to where it was five years ago, but the quick and cash ratios are much higher today, because Nike has shifted the weighting of its current assets, increasing cash as a percentage and decreasing inventories. Nike's inventory turn is merely average, at 4.57 times, slightly less than the sector averages.
An examination of Nike's cash flow reveals steady growth, but at a slower rate than is found on the income statement. Cash flow from operating activities has increased steadily over the past five years, but at 5.5% per year, a much slower rate that either revenues or net income. Nike's overall cash flow has been generally strong, however, with 2007 and 2005 being the strongest recent years. Of note is that Nike has in the past five years retired almost $2.6 billion of its stock. The company has steadily increased its dividend over this time as well. Despite that, the dividend yield remains low, reinforcing the company's commitment to growth.
Recommendations
Proposed Future Strategies
Nike has enjoyed success in expanding their product mix in recent years. The Cole Haan and Hurley brands have been huge, and their recent purchase of Umbro gives them another strong core brand around which to build. In terms of product mix, Nike should leverage their investment in Umbro to expand their soccer-related mix over the next few years. Another recommendation in terms of product mix would be to move towards more adventure sports apparel. Hurley represents a move in that direction. Nike should follow that move by extending their roster in that direction, moving into more REI-type segments of the market.
Marketing has always been one of Nike's strengths. Their strategies and execution over the past several years leave little to be desired. The most important thing for Nike in terms of marketing is to stay the course. They will need to find a new top-line athlete or two to help support Umbro, and likewise could improve the prestige of their Hurley athletes, but otherwise making significant changes to Nike's marketing is not recommended.
Nike's technological development is focused on its logistics and production management functions. They have been able to forge a competitive advantage out of their it in these areas. More emphasis should be placed on it development in this area, to help deal with the challenges of an environment subject to fuel price shocks that are likely to increase in frequency and intensity.
Nike's distribution network is strong, but there is room for improvement. The biggest risk factor is the cost of transportation, which threatens to negate some of the cost savings accruing from overseas production. It is proposed that Nike begins now to develop long-term strategies to bring production centers closer to their major markets, shortening the distribution chain and reducing costs in the process.
Nike faces several critical strategic threats. The company has managed these threats well thus far. However, Nike is facing maturation of its core U.S. market. Mitigating the effects of this will require several operational thrusts. One is continued cost reduction. Another is revisiting its manufacturing strategy, to see if there are cost savings to be found at that level, even if it means shifting the geographic focus of production. Nike must also consider shifting the balance of competition in their business.
In terms of alliances, Nike is in a position to be a buyer. The natural course of a maturing market is increased consolidation. Nike should consider taking advantage of the slumping equity markets to take out one or two key competitors, thereby building market share and reducing competition. At present, they run the risk of having their size advantage negated, should their smaller competitors begin to merge. An acquisition at this time would give Nike sufficient size to ward off any future threats. Additionally, the timing is good now. With stock prices at a low ebb, they may be able to find a bargain.
Another policy that should be adopted is to increase aggressiveness in defending their trademark. Their name and marks have substantial value, yet are subject to extensive counterfeiting. With 700 factories, it is reasonable to assume some of them are involved. Worse, counterfeiting is epidemic in two of Nike's most promising emerging markets, Russia and China. Nike needs to step up its efforts in dealing with the authorities in these countries regarding their intellectual property rights, especially in China which is responsible for 36% of Nike's production.
Required Changes
Nike's organizational structure is complex, comprised of a variety of operating groups based on brand, geography and sport. It is recommended that Nike streamline its organizational structure. The different components of the matrix overlap at times, creating cost inefficiencies and increase the risk of command chain confusion. Nike should move towards a structure where the sport groups are subordinated, and the matrix only features brands and geography. Functional roles would then be run by each brand. This structure will still require corporate oversight from head office, but would be simpler to manage. The sport departments have proven valuable, but subordinating them cleans up the structure, while allowing them to continue their valuable marketing work.
In the United States, Nike has a well-develop corporate culture that suits its needs. They have been named as one of the top 100 places to work by Fortune magazine. The main cultural issue that Nike faces is that with regards to their overseas suppliers. Nike could assuage many of the complaints about the working conditions at their suppliers' factories by instilling some of the Nike culture into those workplaces. The major obstacle is that these factories produce goods under a variety of brands, not all of which are Nike. However, Nike has the opportunity to generate significant goodwill by instilling their powerful culture in these workplaces.
In terms of resources, Nike's expansion plans will require financing. It is recommended that in the near time Nike improve their capital efficiency by using debt to finance some of this growth. This will lower Nike's cost of capital, and increase their debt ratio. Another resource issue for Nike regards global procurement. The company has considerable flexibility in their procurement and it is recommended that they bring some of their production closer to their markets, in order to hedge against fuel price volatility. They must also hedge against exchange rate risk, since the U.S. dollar's value is inversely proportional to the price of oil, and crude prices are highly volatile and subject to major shocks.
Policy-wise, Nike should continue its focus on growth, but should adopt a much larger strategic shift towards growth by acquisition. Many of their core markets are maturing, which will result in an increase in the intensity of competition. The implications of this for Nike are that their competitors will eye the merger and acquisition route as a means to counter Nike's dominant market size. Acquisition of a major competitor could deal a death blow the aspirations of all other players in the market.
Another policy that Nike should adopt is to leverage Umbro's image and distribution channels to help grow many of Nike's other brands. Some of their brands have little strength outside of the U.S., meaning that they have good growth potential in other parts of the world. Nike should capitalize on soccer's global appeal to help move products in their other lines.
Conclusion and Summary
By all accounts, Nike is a very well-run company. They have strong financials, a dominant market position, and a strong track record of growth. They are an employer of choice, and have developed a model that has allowed them to maintain a premium position in the face of intense competition. Nike has few weaknesses, and none of them are a significant threat to their operations, profits or growth. They must, however, address several key threats in their external environment if they hope to achieve their growth objectives.
Nike's core strengths are in its production/logistics, and in its marketing. That base assessment, that what Nike is best at is making products and selling them, reveals a simplicity in their strategy that belies their complexity. There is nothing simple in managing 700 suppliers and bringing their output to 160 countries through all manner of different retail channels. Nike' operational systems are at the core of their sustained success.
In terms of marketing, Nike is a phenomenon. They own one of the most widely-recognized trademarks in the world. At the core of their marketing success has been their ability to secure endorsements from the world's most successful and popular athletes. Yet the reason for their dominance lies in their core view of an athlete. This conceptual shift, that everyone with a body is an athlete, has driven them to the mass market, and allowed for them to consistently find new markets for their products.
Nike still views itself as a growth company. There are still opportunities on the table for Nike, and they are poised to exploit them. Yet, there is room for operational improvement as well. The company's structure is unwieldy and prone to duplication. Their capital structure is inefficient. They have a roster of new and emerging brands whose power has yet to be leveraged on the global scale.
Thus, Nike can be a growth company. They will face numerous challenges to their ambitions in the next few years. Global economic instability, fuel price shocks, and intensifying competition as their core markets mature all put Nike's growth trajectory at risk. They may be forced to acquire a competitor in order to solidify their position, or they may be able to achieve their goals simply through adjustments to their operations that trim fat and reduce duplication. In either case, Nike is well positioned to face these challenges, a result of their operational strengths, solid financial position and marketing prowess.
Works Cited
Cohen, Marshal (2007). USA: Athletic footwear is significant portion of overall footwear market. Fibre 2 Fashion. Retrieved October 21, 2008 at http://www.fibre2fashion.com/news/company-news/npd-group/newsdetails.aspx?news_id=32512
Some financial information, ratios from Reuters. Retrieved October 21, 2008 at http://www.reuters.com/finance/stocks/overview?symbol=NKE.N
Nike 2008 Annual Report. Retrieved October 21, 2008 at http://media.corporate-ir.net/media_files/irol/10/100529/Areports/ar_06/docs/10k.pdf
Nike 2006 Annual Report. Retrieved October 21, 2008 at http://media.corporate-ir.net/media_files/irol/10/100529/Areports/ar_06/docs/10k.pdf
Corporate overview, mission, vision from Nikebiz.com, Retrieved October 21, 2008 at http://www.nikebiz.com/company_overview/
Baker, Mallen. (2008). Nike. Mallenbaker.net. Retrieved October 21, 2008 at http://www.mallenbaker.net/csr/CSRfiles/nike.html www.nikebiz.com
Reuters, retrieved October 21, 2008
Cohen, Marshal (2007). USA: Athletic footwear is significant portion of overall footwear market. Fibre 2 Fashion.
2008 Annual Report
Baker, Mallen. (2008). Nike. Mallenbaker.net.
---
Are you busy and do not have time to handle your assignment? Are you scared that your paper will not make the grade? Do you have responsibilities that may hinder you from turning in your assignment on time? Are you tired and can barely handle your assignment? Are your grades inconsistent?
Whichever your reason is, it is valid! You can get professional academic help from our service at affordable rates. We have a team of professional academic writers who can handle all your assignments.
Plagiarism free papers
Timely delivery
Any deadline
Skilled, Experienced Native English Writers
Subject-relevant academic writer
Adherence to paper instructions
Ability to tackle bulk assignments
Reasonable prices
24/7 Customer Support
Get superb grades consistently
Online Academic Help With Different Subjects
Literature
Students barely have time to read. We got you! Have your literature essay or book review written without having the hassle of reading the book. You can get your literature paper custom-written for you by our literature specialists.
Finance
Do you struggle with finance? No need to torture yourself if finance is not your cup of tea. You can order your finance paper from our academic writing service and get 100% original work from competent finance experts.
Computer science
Computer science is a tough subject. Fortunately, our computer science experts are up to the match. No need to stress and have sleepless nights. Our academic writers will tackle all your computer science assignments and deliver them on time. Let us handle all your python, java, ruby, JavaScript, php , C+ assignments!
Psychology
While psychology may be an interesting subject, you may lack sufficient time to handle your assignments. Don't despair; by using our academic writing service, you can be assured of perfect grades. Moreover, your grades will be consistent.
Engineering
Engineering is quite a demanding subject. Students face a lot of pressure and barely have enough time to do what they love to do. Our academic writing service got you covered! Our engineering specialists follow the paper instructions and ensure timely delivery of the paper.
Nursing
In the nursing course, you may have difficulties with literature reviews, annotated bibliographies, critical essays, and other assignments. Our nursing assignment writers will offer you professional nursing paper help at low prices.
Sociology
Truth be told, sociology papers can be quite exhausting. Our academic writing service relieves you of fatigue, pressure, and stress. You can relax and have peace of mind as our academic writers handle your sociology assignment.
Business
We take pride in having some of the best business writers in the industry. Our business writers have a lot of experience in the field. They are reliable, and you can be assured of a high-grade paper. They are able to handle business papers of any subject, length, deadline, and difficulty!
Statistics
We boast of having some of the most experienced statistics experts in the industry. Our statistics experts have diverse skills, expertise, and knowledge to handle any kind of assignment. They have access to all kinds of software to get your assignment done.
Law
Writing a law essay may prove to be an insurmountable obstacle, especially when you need to know the peculiarities of the legislative framework. Take advantage of our top-notch law specialists and get superb grades and 100% satisfaction.
What discipline/subjects do you deal in?
We have highlighted some of the most popular subjects we handle above. Those are just a tip of the iceberg. We deal in all academic disciplines since our writers are as diverse. They have been drawn from across all disciplines, and orders are assigned to those writers believed to be the best in the field. In a nutshell, there is no task we cannot handle; all you need to do is place your order with us. As long as your instructions are clear, just trust we shall deliver irrespective of the discipline.
Are your writers competent enough to handle my paper?
Our essay writers are graduates with bachelor's, masters, Ph.D., and doctorate degrees in various subjects. The minimum requirement to be an essay writer with our essay writing service is to have a college degree. All our academic writers have a minimum of two years of academic writing. We have a stringent recruitment process to ensure that we get only the most competent essay writers in the industry. We also ensure that the writers are handsomely compensated for their value. The majority of our writers are native English speakers. As such, the fluency of language and grammar is impeccable.
What if I don't like the paper?
There is a very low likelihood that you won't like the paper.
Reasons being:
When assigning your order, we match the paper's discipline with the writer's field/specialization. Since all our writers are graduates, we match the paper's subject with the field the writer studied. For instance, if it's a nursing paper, only a nursing graduate and writer will handle it. Furthermore, all our writers have academic writing experience and top-notch research skills.
We have a quality assurance that reviews the paper before it gets to you. As such, we ensure that you get a paper that meets the required standard and will most definitely make the grade.
In the event that you don't like your paper:
The writer will revise the paper up to your pleasing. You have unlimited revisions. You simply need to highlight what specifically you don't like about the paper, and the writer will make the amendments. The paper will be revised until you are satisfied. Revisions are free of charge
We will have a different writer write the paper from scratch.
Last resort, if the above does not work, we will refund your money.
Will the professor find out I didn't write the paper myself?
Not at all. All papers are written from scratch. There is no way your tutor or instructor will realize that you did not write the paper yourself. In fact, we recommend using our assignment help services for consistent results.
What if the paper is plagiarized?
We check all papers for plagiarism before we submit them. We use powerful plagiarism checking software such as SafeAssign, LopesWrite, and Turnitin. We also upload the plagiarism report so that you can review it. We understand that plagiarism is academic suicide. We would not take the risk of submitting plagiarized work and jeopardize your academic journey. Furthermore, we do not sell or use prewritten papers, and each paper is written from scratch.
When will I get my paper?
You determine when you get the paper by setting the deadline when placing the order. All papers are delivered within the deadline. We are well aware that we operate in a time-sensitive industry. As such, we have laid out strategies to ensure that the client receives the paper on time and they never miss the deadline. We understand that papers that are submitted late have some points deducted. We do not want you to miss any points due to late submission. We work on beating deadlines by huge margins in order to ensure that you have ample time to review the paper before you submit it.
Will anyone find out that I used your services?
We have a privacy and confidentiality policy that guides our work. We NEVER share any customer information with third parties. Noone will ever know that you used our assignment help services. It's only between you and us. We are bound by our policies to protect the customer's identity and information. All your information, such as your names, phone number, email, order information, and so on, are protected. We have robust security systems that ensure that your data is protected. Hacking our systems is close to impossible, and it has never happened.
How our Assignment  Help Service Works
You fill all the paper instructions in the order form. Make sure you include all the helpful materials so that our academic writers can deliver the perfect paper. It will also help to eliminate unnecessary revisions.
2.      Pay for the order
Proceed to pay for the paper so that it can be assigned to one of our expert academic writers. The paper subject is matched with the writer's area of specialization.
3.      Track the progress
You communicate with the writer and know about the progress of the paper. The client can ask the writer for drafts of the paper. The client can upload extra material and include additional instructions from the lecturer. Receive a paper.
4.      Download the paper
The paper is sent to your email and uploaded to your personal account. You also get a plagiarism report attached to your paper.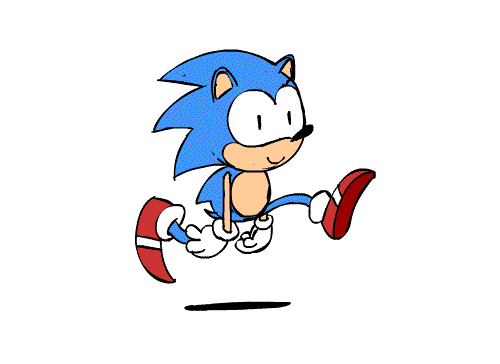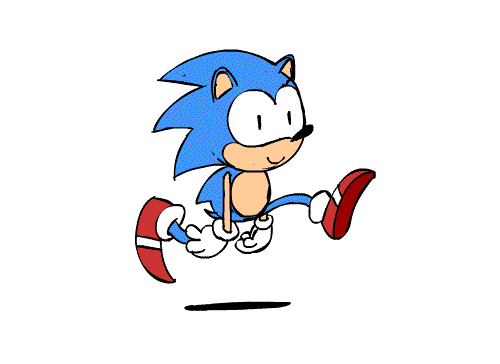 PLACE THIS ORDER OR A SIMILAR ORDER WITH US TODAY!!!
---