Hyatt Hotels
The Hotel Industry
Figures showed that the growth of worldwide hotel chains went down from 5.1% in 2000 to 3% in 2001 and 1.9% in 2002, with 40,000 properties registering under 290 brands and 175 corporate-operated chains (MKG Consulting 2004). Although the world supply remains geographically larger for North America, which claims 6 out of 10 rooms, expansion of hotel chains was more dynamic in Europe at +2.5% than in North America at only +1.6% during this period. These chains in North America have 88,000 rooms while those in Europe have 48,000, as of latest count. The other nationalities that shared the industry's supply of chain groups were South America, Pacific Asia, and Africa-Middle East (MKG Consulting).
In the 2004 ranking, European hotel chains assert themselves against the dominant American chains. Europe's InterContinental, Accor and Hilton are among the 10 largest that control more than ae of the hotel supply of the 100 largest hotels (MKG Consulting 2004). The top 15 chains are Best Western, Holiday Inn of the Intercontinental chain, Comfort Inns and Suites, Marriott International, Days Inn of America, Sheraton, Super 8 Motel, Express of the Intercontinental HG, Ramada of Cendant, Radisson of Carlson, Motel 6 of Accor, Quality Inns, Hyatt Hotels, and Hilton (MKG Consulting 2004). The Hyatt Hotels chain has more than 88,000 rooms worldwide. The total capacity of the 100 largest hotels in the world combined is 110,745 rooms. Critics view the expansion of chains at this time as "healthy." In the overall, American hotel brands or chains still lead, with 13 out of the largest 20 globally. They also retain supremacy in Asia Pacific where they operate four out of 10 rooms in the region. The 10% increase in hotel supply keenly interests international chain operators, who keep a keen eye on the economic potentials of Asia, especially China (MKG Consulting).
The latest ranking indicates that the most significant developments and changes in the global hotel industry have been happening in Europe. The hotel division of Forte/Compass was dismantled, Golden Tulip and Tulip Inn were purchased by NH and then resold, and the Scandic chain by Hilton International, turning over to the British chain group the leadership in the Scandinavian market (MKG Consulting 2004). It has been a case of internal brand growth. It is noted that top chains in North America have almost all been of American origin, while those in Europe are of European origin, different only in their management style. American brands have tended to increase their franchise development, as in the case of Choice or Cendant, while European brands have tended to develop through their subsidiaries.
The latest ranking also shows that the British are making their international presence felt with Best Western and Holiday Inn with 312,207 and 297,710 rooms, respectively (MKG Consulting 2004) and with a margin of 100,000 rooms over the third-ranking Days Inn. American chains generally form the densest networks, owning 80 of the 200 surveyed chains. But the French chain Accor has accomplished the unprecedented feat of placing its four brands – Motel 6, Mercure, Ibis and Novotel – in the top 20.
The budget categories appeared to be the most dynamic under the present growth conditions. In the U.S., the 9/11 event influenced the growth of American chains, whereby those intended to respond to international demand were either put on hold or postponed.
The same ranking reflects the growth of chains under the budget categories by 5.8% and those in the up-market at only 1.4% and those in the luxury market at only 1.2% (MKG Consulting 2004). Growth opportunities for development appeared better, particularly for chains in Asia, where there is not much budget hotel supply. These were most profitable least affected by the economic slump of 2001, which was most severe in Europe (MKG Consulting 2004).
The economic or political crisis, however, does not discourage the hotel chains from globalizing, but rather choose to respond to it by resorting to flexible forms of integration, such as mergers and acquisitions (MKG Consulting 2004). The development potential of the industry remains large, particularly in Europe and Asia. Global growth reached 3%, Europe 4.4% and North America 3.3%. By the end of 2001, 60% of the almost 3 million rooms in chains were in the North American continent, achieved through multiple franchise networks, and Europe accounted for close to a quarter of the rooms. This meant that other geographic zones fell behind (MGK Consulting).
It times of slow economic growth, these large international chains carefully evaluate the situation and their options, whether buying competing brands or through organic development (MKG Consulting 2004). The trend began in the early 90s and continues when business slows down again.
The American hotel industry at the start of the 20th century consisted mainly of small and independent operators (Working for America Institute 2004). With the invention of the automobile and the increase of long-distance travel and better-educated workers, national chains evolved. An analyst described how chains allowed customers to interact with the same organization while traveling across the country, reduced uncertainty and improved public expectation of good service. Chains grew faster than the industry itself, so that, in 1900, less than 1% of all rooms were not part of a chain-owned hotel. Chain ownership went up to 15% in 1930 and more than 50% in 1980 (Working for America Institute).
With these developments, new administrative structures were created that needed new occupations, such as a new set of managers and specialized workers (Working for America Institute 2004). These new structures and positions, in turn, made a division between management and ownership possible, wherein management companies sold their expertise to hotel owners without owning the hotels themselves and real estate investors could join the market without the need to recruit people or manage the operations themselves. These investors could take advantage of the reputation of management companies and realize profit through it. With the administrative mechanisms in place, chains could now move more quickly in responding to the demands of real estate investors. Management companies, in turn, could themselves grow and develop expertise without having to own hotel property. This was how chains grew faster than individually owned and operated hotels in the continent (Working for America Institute).
The real estate boom of the 80s saturated the hotel market and led to a recession in 1990 to 1991. This was marked by reorientation and retrenchment in the industry and a fall in market share to 45.9% of properties by 1990 (Working for America Institute
2004). Competition among hotel management companies rose in the early 90s with fewer new properties coming in. Within the owner-management setup, owners exercised greater power in negotiating fees and using incentive fees, incorporating performance standards into contracts and adding safety clauses in case of poor performance.
Chain hotels returned to the scene with renewed vitality in the mid-90s because of new mergers and acquisitions reoriented to new market conditions. New properties began to develop quickly, in 2000, the hotel chain clearly became the dominant figure in the industry at 60% of the properties, 68.9% of the rooms and 69% of the market (Working (for America Institute 2004). It is also noted that hotel employment rose by almost 50% or an addition of almost 600,000 jobs between 1984 and 2000 despite the industry's retrenchment in the early 90s. The expansion of transportation increased tourism and business travel and this boosted the hotel industry. Travel by U.S. residents in 1990 alone went up by 29% and the industry's contribution to GDP also went up from.7% in 1987 to.9% in 1999. This was more so in major tourist destinations. Hotels accounted for more than 5.4% of the GDP of Hawaii and 15.1 of Nevada (Working for America Institute).
The recession that started on March 2001 has not let up and would continue to limit growth opportunities for management companies. Renewed growth in the number of hotels and jobs is deemed unlikely until the economy could recover significantly or public investment could create opportunities to boost it back. With increased tourism and business-related travel, the hotel industry has become a target for public investment as part of comprehensive economic development plans to reinvigorate downtown areas (Working for America Institute).
The industry's market segments are upper-scale, upscale, mid-scale with food and beverage service, mid-scale without food and beverage service, and economy. Those in the upper segments, often large and located in major cities or resorts, serve business and convention travelers and middle-to-high-income tourists who are more particular with service quality than price (Working for America Institute 2004). Those in the lower segments are mostly smaller, located in major areas and more particular about price than quality of service.
Hotels may compete by using high or low-road strategies. Low-road competition involves developing marginal hotel property, reducing investment by regularly remodeling and upgrading property, charging lower price for rooms but offering or providing fewer amenities and on-site attractions. A marginal hotel property is often not in prime locations or in major localities but using older and less maintained buildings (Working in America Institute 2004).
High-road competition focuses on service quality (Working for America Institute 2004), which means developing property in prime locations and the regular upkeep and upgrade of property. Hotels using high-road competition charge high room rates but provide top-class amenities, satisfying customer service and on-site attractions, such as restaurants, lounges, conference sites, gift shops and concierge service to attract customers and incline them to spend. Upper segments are likelier to engage in high-road competition and lower segments, in low-road competition. Hotels in the limited-service segments must differentiate themselves from low-cost providers by offering better service, while upper-upscale and upscale hotels must reduce costs to increase or maximize profit (Working for America Institute). The amount and quality of service in the upper segments allow them to charge higher prices and to directly reward investment.
The high-road strategy may, however, not be conducive to the level of productivity that owners and managers would want, which is revenue per available room or RevPAR (Working for America 2004). RevPAR is a measure of capital productivity of hotel services per unit of the physical plant. It does not directly measure labor productivity, but the amount of service per hour rendered by hotel employees. It measures the value of the investment in the hotel labor force. RevPAR is equivalent to the product of the average daily rate of the room and the hotel room occupancy rate, which leads owners and managers to equate high room prices and high occupancy rates with success. This standpoint may then distract them from perceiving and improving the effectiveness of their internal operations and workforce by a constant reference to pricing and marketing innovations (Working for America Institute).
RevPAR does not reveal or contain turnover costs, for example, and reflects only room availability, thus hiding the high cost of a transient workforce. Knowing these turnover costs would be beneficial, as reducing them would also reduce training, hiring and recruitment expenses. Owners and managers tended to favor RevPAR and a study conducted in the 90s on the structure of hotel revenues reinforced this position among these owners and managers (Working for America Institute 2004). Revenue from room rental increased from 59.3% in 1992 to 73% in 1997, along with reduced sales of meals and alcoholic beverages within hotel premises and a slight increase in the sales of packaged items. But critics believed that these were due to the growth of limited-service segments and the outsourcing or the closure of some hotel restaurants in the 90s. These segments did not offer food and beverages operations or supplementary revenue-generating services within the premises. The observed increase in revenue from room rentals could be attributed to the increase in size of these segments (Working for America Institute).
II. Hyatt Hotels
The Hyatt Corporation opened its first hotel property in Los Angeles International Airport on September 27, 1957. It was first called Hyatt House, owned by a local entrepreneur, Hyatt R. von Dehn (Hospitality Online 2004). Hyatt's hotels grew aggressively along the West Coast in the decade following, but became known with their brand name only after Hyatt opened the world's first atrium hotel in 1987. This 21-storey tower lobby and dramatic difference from the traditional hotel architecture altered the course of the lodging industry. Architects would veer from eliminating extra space to utilizing or creating wide and open public spaces (Hospitality Online).
There were 13 Hyatt hotels in the U.S. By 1969, the year the first international hotel was opened. This was Hyatt Regency Hong Kong, operated by the newly established company, Hyatt International (Hospitality Online 2004). Hyatt Regency hotels became Hyatt's core brand, which offered opportunities to broaden one's horizons and to rejuvenate. The hotels' lobbies and rooms reflected the best of the indigenous culture, with creative food and beverage outlets and sophisticated technology, meeting and sports and fitness facilities.
To deepen its identity and present the varied types of Hyatt properties worldwide, the Corporation introduced the Grand Hyatt and Park Hyatt brands in 1980 (Hospitality Online 2004). The Grand Hyatt series addresses culturally rich destinations that attracted leisure and business travelers in addition to large meetings and conventions. Hotels in this series have been known for their grand scale and refinement, as exuded by such features as state-of-the-art technology, business and leisure facilities, world-class banquet and conference facilities, and programs customized for discriminating business and vacation guests (Hospitality Online).
On the other hand, Park Hyatts were smaller, luxury hotels intended for discriminating travelers who wanted privacy, personalized service and elegance traditionally found in small European hotels (Hospitality Online 2004). They also offer state-of-the-art technology, excellent food and beverage, conducive surroundings and 24-hour personalized service.
Since the Corporation opened the Hyatt Regency Maui in 1980, the Hyatt brand also became a leader in creating and operating dramatic luxury resorts too. Among these were Hyatt Regency Kauai in Hawaii, Hyatt Regency La Manga in Southern Spain, Bali Hyatt ad Grand Hyatt Bali in Indonesia, Hyatt Regency Cheju in the Southern coast of Korea, Hyatt Regency Sanctuary Cove and Hyatt Regency Coolum Spa and Resort in Australia's Queensland state, Hyatt Regency Guam in Micronesia, Hyatt Regency Thessaloniki in Greece and Hyatt Regency Kathmandu in Nepal (Hospitality Online 2004).
Today, Hyatt International Corporation, through its subsidiaries, operates 58 hotels and 22 resorts, consisting of 28,000 rooms in 37 countries. Hyatt Hotels Corporation operates 120 hotels and resorts consisting of more than 55,000 rooms in the U.S., Canada and the Caribbean (Wet Feet 2004). Hyatts' target is the business traveler to whom they offer deluxe lodging and meeting facilities. These hotels have contributed to revitalizing many cities or areas where the chains were established, thus energizing business and population growth. New constructions also promised more than 20,000 job opportunities worldwide. These hotels and resorts have established a firm reputation for physical distinctiveness, local art and design, amenities and services. These special services included the Hyatt Gold Passport, which is Hyatt's renowned recognition and award program for the busy and frequent traveler; Regency Club for the VIP concierge; specialty restaurants; and custom catering. They operate 116 properties and manage other properties on 116 properties (Wet Feet). Many of their resorts included casinos and professionally designed golf courses, freestanding golf courses and timeshares, a luxury retirement community called the Classic Residence, and, in conjunction with Circus, also the largest cruising gaming vessel called the Grand Victoria. The Pritzker family owns the Hyatt Corporation, now headed by Thomas Pritzker as President, Chairman and CEO (Wet Feet).
While other chains went on high-profile acquisitions, Hyatt chose to go slowly and steadily in signing management contracts and buying property. Last March, it reorganized its management team and since then, there have been speculations of its going public, buying Le Meridien, and legal disputes within the billionaire Pritzker family (Webber 2004). It may rank 14th this year, but Hyatt executives, prominently Doug Geoga, expressed conviction that the company's prospects are better than ever and that the restraint placed in the past would pay off in the future. Geoga, the newly appointed president of Hyatt Corporation and the AIC Holding Company, said that they have created substantial value for the Pritzkers and find enormous opportunity everywhere in the world for their current product and for the whole line of other products under active consideration.
Hyatt leaders thought that it was time they took leverage on the strong brand image it carved since the establishment of its first hotel in 1957. Hotel experts, as a matter of fact, viewed Hyatt as reaching farther than its locations. Chairman Bjorn Hanson of PricewaterhouseCooper's hospitality and leisure practice suggested that people think Hyatt was great and covered every city (Webber).
Statistics provided evidence that Hyatt was under-represented in the hotel chain industry. Its 208 hotels worldwide dwarf in comparison with competitors, such as Marriott International with 2,600 properties, Hilton Hotels with more than 2,060 properties, and Starwood Hotels and Resorts with more than 750 (Webber 2004). it, thus, seeks to primarily grow. The first step towards expansion was to strengthen the bond between Hyatt Hotels Corporation and Hyatt International Corporation, the two separate entities that worked together to oversee Hyatt for decades. Hyatt Hotels Corporation runs Hyatt's 123 properties in the U.S., Canada and the Caribbean. The Hyatt International Corporation, on the other hand, runs 85 properties outside North America. The Pritzkers selected Doug Geoga as the most natural person to entrust the Global Hyatt charge with combining and consolidating Hyatt's activities in North America and elsewhere. He has the confidence of the Pritzkers and the favor of all the organizational levels.
Geoga functioned a president of the Pritzker-owned Hospitality Investment Fund since 2000 and president of the Hyatt Hotels Corporation from 1994 to 1999. The acquisition of U.S. Franchise Systems was the best-known deal of the Hospitality Investment Fund (Webber). His appointment was expected to raise communication and coordination levels between the sister companies, while they maintained their distinct structures. Ed Rabbin was appointed to head Hyatt's domestic arm. Former president Scott Miller became vice chairman of Hyatt Hotels Corporation and advisor to the Global Hyatt initiative. Bernd Chorengel would continue his post as president of Hyatt International Corporation.
Geoga identified the first objective of the initiative as to create a "pure-play hospitality company," which would encompass all the assets of the Hyatt Hotels Corporation, Hyatt International, U.S. Franchise Systems, and Hyatt Vacation Ownership (Webber 2004). He said that hospitality assets are within the Pritzker's business holdings, which were driven by factors including then-current liquidity requirements and tax-planning measures. He foresaw that the lending community would be better able to understand Hyatt's financial statements and enable the company to raise public or private equity. He denied any truth to the rumors that Hyatt was preparing to go public or the existence of legal squabbles among the Pritzkers.
Rumors and speculations went around last September to the effect that the Pritzkers were considering selling their $15 billion empire and distributing the sales among themselves, leading to more speculation that Hyatt would be the subject of an initial public offering (Webber 2004). Actress Liesel Pritzker, the youngest of patriarch an Pritzker's grandchildren, filed a $6 billion lawsuit, alleging a secret plan to divide the proceeds of a sale among the Pritzker cousins and leaving her and her brother Matthew out of it. Matthew filed a separate but similar lawsuit. In both cases, they claimed that relatives had looted their trust funds. Public reaction to the suits was one of shock, considering the generally low profile and philanthropic image and reputation of the family. Its traditionally controlled family structure appeared to be tottering, according to observers.
Ed Rabbin described the connection between the speculations and Hyatt's restructuring as merely coincidental and said that going public at this time was unlikely. Geoga reacted to publicity that Hyatt was already writing out the registration statement, had hired a counsel, and had formed an underwriting team and an investment team as all untrue and contrary to collective corporate wisdom (Webber 2004). He admitted, though, that going public was an option they had been trying to create and a possibility for future consideration.
The rationale behind the Global Hyatt initiative would be the increased coordination between both arms in order to serve their audiences better, according to Hyatt executives (Webber 2004). This was their response to the common observation that their customer base had been increasingly going global. The increased coordination would preserve the tradition of hotels that reflect the culture of their localities. Chorengel emphasized that this was precisely how to cater to indigenous clients. The sister companies hoped to streamline overhead costs but noted how their internal RevPAR measurements attested to their success in overcoming challenging times, particularly in Asia, where the dreaded SARS disease cut down on travel, and the Middle East, which both adversely affected the entire industry (Webber). Reducing redundancies between the North American and international entities could deliver more cost-effective services to the hotels and realize savings for hotel owners. Geoga stressed that Hyatt was the most transparent and the easiest management company to work with. One owner commented that Hyatt had a very good perspective on ownership, because it is an owner itself (Webber 2004). Hyatt now manages five of Marriot's hotels.
One more reason for the Global Hyatt initiative was the timeliness. Hyatt executives admitted to going more aggressively. More speculations developed that it was finalizing a deal with Lehman Brothers over the 126 Le Meridien hotels outside the UK. In the event that these hotels would change names into Hyatt, it would preponderate to more than half in a single transaction. It would increase Hyatt's ranks in France, Germany, Italy, Japan, China, India and the U.S., make its presence felt in many others, especially in the Middle East and Africa, where Hyatt has yet no properties (Webber 2004). Geoga did not specify the rumored Le Meridien deal but said that Hyatt would like to grow in places in Western Europe and Asia. In the U.S. itself, where the company has 118 properties, Hyatt could take advantage of opportunities for expansion without "uncomfortably saturating individual marketplaces and destinations (Geoga as qtd in Webber)."
Hyatt wanted to expand the Grand Hyatt upscale properties, the smaller but luxurious Park Hyatt hotels, and the Hyatt Regency properties, in addition to developing new properties, re-branding existing ones and buying hotel portfolios (Webber 2004). It also began strengthening ties with Hawthorn Suites extended-stay chain, which the Printzkers founded and later re-acquired as part of the USFS deal in 2000. Only seven months after adding Hawthorn Suites to the Gold Passport frequent-stay program, it became noticeable that 11% of the business came from Gold Passport members. As to further steps, Geoga did not rule out anything, including Hyatt's expanding into other product segments, while remaining "steep in tradition, solid, stable and firm (Geoga as qtd in Webber)."
Bibliography
Hospitality Online. Hyatt Hotel Corporation. Property Portfolio, 2004. http://profiles.hospitalityonline.com/20920/properties.html
Corporate Profile, 2004. http://profiles.hospitalityonline.com/209120.html
MKG Consulting. MKG Presents the Worldwide Ranking of Hotel Groups – Worldwide Supply of Hotel Groups Grows by 3% in 2001. Hospitality.Net, 2004. http://www.hospitalitynet.org/news/4012180
Worldwide Supply of Hotel Groups – a Total of 5 Million Rooms, Up by 1.9% in 2002. Hospitality Job Resource, 2004. http://www.hoteljobresource.com/menu/article6450.html
Najjar, Laurie. Hyatt Corporation. Hoover's Inc., 2004. http://www.hoovers.com/hyatt/-ID_40231 — /free-co-factsheet.shtml
Schwingendorf, Wende. Hyatt Turns Turnover Trend on Its Ear. Albuquerque Journal Business Outlook, 204. http://www.mywebpages.comcast.net/mary.cooley/hrs_article.html
Sternthal, Erin F. The Hyatt Touch. Advanstar Communications, 2003. http://www.travelagentelectronic.com/020904/Page_1asp
Stuart, Anne. Satisfying the Inn Crowd. CIO Magazine: CXO Media, Inc., 2001. http://www.cio.com/archive/011595/hyat.html
Weber, Sara Perez. Hyatt's Golden Age. Lodging Magazine: American Hotel and Lodging Associatio, 2004. http://www.lodgingmagazine.com/cover_story_sept.asp
Wet Feet. Hyatt Corporation. Wet Feet, Inc., 2004. http://www.wetfeet.com/asp/companyprofiles.asp?companypk=1537&pxID=19
Working for America Institute. U.S. Hotels and Their Workers: Room for Improvement, 2004. http://www.workingforamerica.org/hotel/HotelReport/Overview.html
---
Are you busy and do not have time to handle your assignment? Are you scared that your paper will not make the grade? Do you have responsibilities that may hinder you from turning in your assignment on time? Are you tired and can barely handle your assignment? Are your grades inconsistent?
Whichever your reason is, it is valid! You can get professional academic help from our service at affordable rates. We have a team of professional academic writers who can handle all your assignments.
Plagiarism free papers
Timely delivery
Any deadline
Skilled, Experienced Native English Writers
Subject-relevant academic writer
Adherence to paper instructions
Ability to tackle bulk assignments
Reasonable prices
24/7 Customer Support
Get superb grades consistently
Online Academic Help With Different Subjects
Literature
Students barely have time to read. We got you! Have your literature essay or book review written without having the hassle of reading the book. You can get your literature paper custom-written for you by our literature specialists.
Finance
Do you struggle with finance? No need to torture yourself if finance is not your cup of tea. You can order your finance paper from our academic writing service and get 100% original work from competent finance experts.
Computer science
Computer science is a tough subject. Fortunately, our computer science experts are up to the match. No need to stress and have sleepless nights. Our academic writers will tackle all your computer science assignments and deliver them on time. Let us handle all your python, java, ruby, JavaScript, php , C+ assignments!
Psychology
While psychology may be an interesting subject, you may lack sufficient time to handle your assignments. Don't despair; by using our academic writing service, you can be assured of perfect grades. Moreover, your grades will be consistent.
Engineering
Engineering is quite a demanding subject. Students face a lot of pressure and barely have enough time to do what they love to do. Our academic writing service got you covered! Our engineering specialists follow the paper instructions and ensure timely delivery of the paper.
Nursing
In the nursing course, you may have difficulties with literature reviews, annotated bibliographies, critical essays, and other assignments. Our nursing assignment writers will offer you professional nursing paper help at low prices.
Sociology
Truth be told, sociology papers can be quite exhausting. Our academic writing service relieves you of fatigue, pressure, and stress. You can relax and have peace of mind as our academic writers handle your sociology assignment.
Business
We take pride in having some of the best business writers in the industry. Our business writers have a lot of experience in the field. They are reliable, and you can be assured of a high-grade paper. They are able to handle business papers of any subject, length, deadline, and difficulty!
Statistics
We boast of having some of the most experienced statistics experts in the industry. Our statistics experts have diverse skills, expertise, and knowledge to handle any kind of assignment. They have access to all kinds of software to get your assignment done.
Law
Writing a law essay may prove to be an insurmountable obstacle, especially when you need to know the peculiarities of the legislative framework. Take advantage of our top-notch law specialists and get superb grades and 100% satisfaction.
What discipline/subjects do you deal in?
We have highlighted some of the most popular subjects we handle above. Those are just a tip of the iceberg. We deal in all academic disciplines since our writers are as diverse. They have been drawn from across all disciplines, and orders are assigned to those writers believed to be the best in the field. In a nutshell, there is no task we cannot handle; all you need to do is place your order with us. As long as your instructions are clear, just trust we shall deliver irrespective of the discipline.
Are your writers competent enough to handle my paper?
Our essay writers are graduates with bachelor's, masters, Ph.D., and doctorate degrees in various subjects. The minimum requirement to be an essay writer with our essay writing service is to have a college degree. All our academic writers have a minimum of two years of academic writing. We have a stringent recruitment process to ensure that we get only the most competent essay writers in the industry. We also ensure that the writers are handsomely compensated for their value. The majority of our writers are native English speakers. As such, the fluency of language and grammar is impeccable.
What if I don't like the paper?
There is a very low likelihood that you won't like the paper.
Reasons being:
When assigning your order, we match the paper's discipline with the writer's field/specialization. Since all our writers are graduates, we match the paper's subject with the field the writer studied. For instance, if it's a nursing paper, only a nursing graduate and writer will handle it. Furthermore, all our writers have academic writing experience and top-notch research skills.
We have a quality assurance that reviews the paper before it gets to you. As such, we ensure that you get a paper that meets the required standard and will most definitely make the grade.
In the event that you don't like your paper:
The writer will revise the paper up to your pleasing. You have unlimited revisions. You simply need to highlight what specifically you don't like about the paper, and the writer will make the amendments. The paper will be revised until you are satisfied. Revisions are free of charge
We will have a different writer write the paper from scratch.
Last resort, if the above does not work, we will refund your money.
Will the professor find out I didn't write the paper myself?
Not at all. All papers are written from scratch. There is no way your tutor or instructor will realize that you did not write the paper yourself. In fact, we recommend using our assignment help services for consistent results.
What if the paper is plagiarized?
We check all papers for plagiarism before we submit them. We use powerful plagiarism checking software such as SafeAssign, LopesWrite, and Turnitin. We also upload the plagiarism report so that you can review it. We understand that plagiarism is academic suicide. We would not take the risk of submitting plagiarized work and jeopardize your academic journey. Furthermore, we do not sell or use prewritten papers, and each paper is written from scratch.
When will I get my paper?
You determine when you get the paper by setting the deadline when placing the order. All papers are delivered within the deadline. We are well aware that we operate in a time-sensitive industry. As such, we have laid out strategies to ensure that the client receives the paper on time and they never miss the deadline. We understand that papers that are submitted late have some points deducted. We do not want you to miss any points due to late submission. We work on beating deadlines by huge margins in order to ensure that you have ample time to review the paper before you submit it.
Will anyone find out that I used your services?
We have a privacy and confidentiality policy that guides our work. We NEVER share any customer information with third parties. Noone will ever know that you used our assignment help services. It's only between you and us. We are bound by our policies to protect the customer's identity and information. All your information, such as your names, phone number, email, order information, and so on, are protected. We have robust security systems that ensure that your data is protected. Hacking our systems is close to impossible, and it has never happened.
How our Assignment  Help Service Works
You fill all the paper instructions in the order form. Make sure you include all the helpful materials so that our academic writers can deliver the perfect paper. It will also help to eliminate unnecessary revisions.
2.      Pay for the order
Proceed to pay for the paper so that it can be assigned to one of our expert academic writers. The paper subject is matched with the writer's area of specialization.
3.      Track the progress
You communicate with the writer and know about the progress of the paper. The client can ask the writer for drafts of the paper. The client can upload extra material and include additional instructions from the lecturer. Receive a paper.
4.      Download the paper
The paper is sent to your email and uploaded to your personal account. You also get a plagiarism report attached to your paper.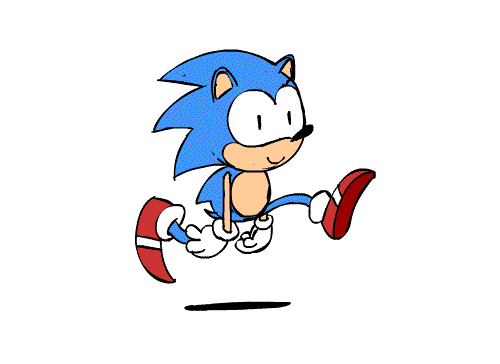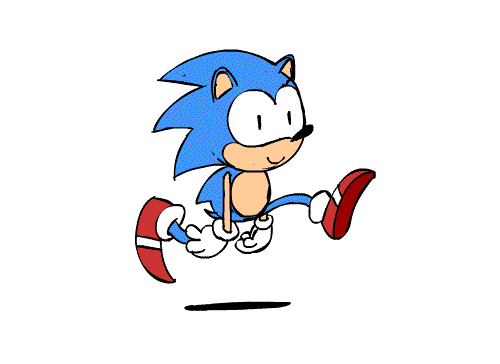 PLACE THIS ORDER OR A SIMILAR ORDER WITH US TODAY!!!
---